Black Widow - 25. Chapter 25
August 11, 2003
Malibu, CA
Will
Zach lay on his back, still panting after one amazing orgasm. I was lying on my side, smiling at him. He smiled, and then frowned. "How much do you know?" he asked.
That question annoyed me, since it was just the kind of shit my father liked to pull. It was like he was trying to figure out how much of his story he could keep hidden. "The smart thing for you to do is assume that I know everything," I said firmly.
"I flew out to Charlottesville and kicked Trevor's ass. I didn't think he'd fight back as good as he did, so I came back pretty fucked up. I figured I'd wreck the Durango and just pretend my bruises were from the wreck." That came out fast and direct, which was funny, because he'd clearly been thinking about just what to say to me, and he'd probably even rehearsed it. He was so fucking cute it was hard to stay mad at him.
"But you fucked up, because during the accident, you broke your arm and fucked up your ribs," I said.
He looked at me strangely. "You figured that out?"
That annoyed me. "I'm not a fucking idiot."
"You're with me," he said, grinning at me.
"I'm not always a fucking idiot," I corrected. "Why'd you do it?"
He got pretty upset, and pissed off. "No way I could let that dude fuck me over that badly and get away with it."
"When we were in New York, you said you were done with this battle," I reminded him.
He sighed and stared at the ceiling, collecting his thoughts. "When I was thirteen, I got into a fight with some black dudes. One guy kept bugging me, and it got to the point where I was going to have to fuck him up, or I'd become a bitch for him and his friends."
"So you fought him?" I asked curiously.
"Yep," he said. "Kicked his ass. Really fucked him up. And after that, no one messed with me."
"Dude, these people don't work that way," I said.
"In my world, that's how you deal with shit like this. Someone fucks with you; you go after them and kick their asses. Otherwise, you're just a bitch."
"Only you're not in your world, you're in my world, and that's not how this works," I said.
"What do you mean? This doesn't have shit to do with you."
I shook my head at his naiveté. "That's why I went to New York. I went there to meet with my father, Grand and Stef, Aunt Claire, Wade, Matt, and Darius about this. JJ was there too. He didn't appreciate us just dropping in on him." I thought he'd chuckle at that, but he just stared at me, stunned.
"You were meeting because of this? Because I kicked Trevor's ass?"
"Yeah, we were," I confirmed.
"Figures that fucking pussy would go whine to them," he grumbled. Clearly he thought Trevor had told Mary Ellen.
"He didn't say anything. He told Wade, and that's it." I paused. "Why, did he promise he wouldn't talk about it?"
"That was our deal," he said. "I went to his apartment and pushed past the door when he opened it and nailed him with an uppercut."
"We have to work on your manners," I teased. I was trying to calm him down, because he was pretty worked up about this. He ignored me.
"I got in all kinds of punches, basically chasing him around the apartment, trashing the place by knocking him into shit," he said. "Then the son of a bitch kicked me in the balls."
"Ouch," I said, and reached down to rub his nuts lovingly. That did get a smile.
"He started going off on me, then. Like he got a second wind. But I finally managed to recover, and I was so pissed off, I pretty much lost it. He had a baseball bat in the corner, with a glove and a ball, so I grabbed the bat and really whaled on him. I nailed his left knee good. That had to fuck him up."
"It did," I said.
"So he was lying there on the floor, and I was standing over him with the bat. I knew he'd fucked me up pretty bad, but he was in way worse shape than I was. The fucker actually pleaded with me not to kill him. I wasn't going to kill him." For Trevor to think that, Zach must have been psycho.
"So you made him promise not to tell anyone about the fight?"
"I made him promise not to tell anyone that I was the one who fought him," he corrected. "Then he fucking told Wade."
"Trevor likes to gamble." That was a total change of topic, so it was no wonder he blinked at me as his mind shifted.
"So?"
"He got into debt, stole money from the bank he worked for, and then got Wade's mother to help cover the whole thing up before they could bust him."
"What a dumbshit," Zach said.
"Yeah, only then that made him Elizabeth Danfield's slave. That's why he fucked around with your mind this summer. It was either that, or have her expose him for grand larceny, or whatever they call it," I explained.
"Wow," he said. "So he wasn't just being a dick. He was being blackmailed."
"He was," I said. "That's why he went to Wade. Wade's got some attorneys working on the deal to try and plea bargain his way out of this nightmare, and then he won't be Mrs. Danfield's slave anymore."
"What a bitch," he said. I didn't know if he was talking about the situation, Trevor, or Mrs. Danfield, not that it mattered. "So why'd you meet in New York?"
"Because Mary Ellen and her mother think I set it up, that I paid someone to go in and kick Trevor's ass," I told him.
"You had nothing to do with that," he said, like he was going to protect me from their wrath.
"Dude, it doesn't matter that I didn't have anything to do with it, what matters is that they think I did," I told him. "So now they're going to come after us."
His eyes bulged. "What are you talking about?"
"I mean they think we've declared war on them, and now they're coming after my family."
"I'll admit to it," he said hastily.
"You're not going to do shit," I said firmly. He glared at me.
"I'm not?" Now he was challenging me. I forced my temper back, even though it was tough.
"No, you're not," I said, way too loudly. "You're going to go with the flow, and do exactly what they tell you to do, just like the rest of us."
"This is bullshit! I'm not some pawn you can boss around!" He actually had the nerve to move closer to me, to get in my face. I pushed him back hard only that just made things worse. He was being so animated and aggressive; I forgot that he was hurt. He cringed in pain. "Fuck!"
I'd pushed back on his chest, and based on how much pain he was in, I must have hit his bruised rib. "I'm sorry," I said plaintively, even as he all but doubled over. I got up and grabbed his pain pills and some water, and then brought them over to him. I had to wait a minute until he could stop reacting to the pain enough to take the pills. After that, I just stroked his back gently and apologized over and over again. It seemed to take forever for the pills to kick in, and then finally he was able to lie back down. "I am so sorry. I did not mean to hurt you."
"It's fine, Will," he said, to shut me up. "I just don't like being ordered around."
I nodded, because I didn't like that either. "Mrs. Danfield claims she can create some bullshit story and throw it at my father." He just looked at me, waiting for me to continue. "If it works, he'll probably go to jail for the rest of his life."
"Are you fucking kidding me?" he asked, now totally freaked out.
"No. So that's why I'm being obnoxious about this. This is a big fucking deal."
"I should tell them I did it, and that you guys had nothing to do with it," he insisted, which was kind of sweet. I took a different approach with him this time.
"That's really awesome that you'd do that, but like I said, there's a whole bunch of shit going on. So the thing to do is to let this play out, and to keep our mouths shut and not do anything unless we're supposed to."
"Who's calling the shots?"
I thought about that. "I guess mostly Grand, Stef, and my father. And probably Wade."
"They're smart, and I trust them," he said. I was shocked and impressed by how confidently he said that. "I'll keep my head down and I won't do shit unless you tell me."
"Thanks," I said, and ran my fingers gently across his chest. "I know this is asking a lot. I don't like letting people control my life either."
That actually made him laugh. "No shit." I gave him a dirty look. "I guess I felt like I had to handle things the only way I knew how."
"I get that," I said, to validate him. "It's pretty fucking studly of you."
"Ya think?" he asked, raising his eyebrows flirtatiously.
"Remember when we were driving home from the hospital with your mom and I started giggling?" He nodded. "I was thinking about how incredibly masculine it was for you to go off and kick some guy's ass because he had fucked up our lives so badly."
He chuckled. "No wonder you didn't tell me what you were thinking."
"No wonder," I said, then moved my hand down his chest to his cock. That pretty much ended our conversation.
August 14, 2003
New York, NY
JJ
I sat in this meeting, pretending that it wasn't excruciatingly boring, and acting like I understood all the shit they were talking about. Stef, my father, and their attorneys sat on one side of the conference table, while three other dudes sat on the other side. The other dudes were the people who currently owned Mode magazine. I sat at one end of the table, while Bellona sat across from me at the other end. Stef was about to spend a shitload of money to buy this publication. I couldn't figure out how much, because they kept talking about billions of dollars, and I had no idea how much of that was cash and how much of it was borrowed. I put on the same look I had at the 'kiss and cry' for figure skating, but without the idiotic smile. It seemed to work.
I needed this meeting to be over. It was already 3:30. There was an event tonight at St. Ann's, and it started at 5:00. That meant I had to get from these offices on the Upper West Side down to Brooklyn in an hour and fifteen minutes, which wouldn't normally be a big deal, but with rush hour traffic, it was going to suck.
"Then gentlemen, I think we are agreed," Bellona said, standing up, and pulling me out of my internal reverie.
"Congratulations," one of the dudes said to Stef, and shook his hand. They had to make a bunch of glad-handing comments after that, talking about what a great deal this was for everyone. I didn't get how that would work. It seemed that someone would do well, and someone would get fucked. If Mode did well, we won. If it didn't, those guys were smart to bail out when they did. But I smiled and shook hands. The whole thing was maddening, because it seemed like as soon as the meeting was about to end, someone would start talking about this deal all over again.
I braced myself and interrupted my father. "I have to get to Brooklyn. If I don't leave now, I'll be late."
He smiled at me. "Go on. We'll see you back at the condo later."
"And I will see you at the airport tomorrow morning," Bellona said to me in a pleasant way. I liked her, but she made me nervous. Her cheerful demeanor reminded me too much of Mary Ellen and her fake, sugary-sweet attitude.
"I'll be there," I promised. And then I was finally able to bail on this group. I looked at the clock on the wall and it read 3:55. I hurried out of the conference room and up to the elevators, pushing the "down" button at least three times to make sure it was coming. I took a second to call the driver and tell him I was on my way, then the elevator got there and I was spirited down the fifty stories to the lobby.
It took the driver a few minutes to get to the building, which annoyed me, but I didn't let him notice. I was in such a hurry, that I even opened my own door. "Sorry it took me some time to work through that traffic," he said.
"Not a problem, as long as you get me to Brooklyn by 5," I said with a smile. I sat back in the plush seats of the Maybach and pulled out the latest draft of next month's Mode magazine. Bellona had asked me for my input. I wasn't stupid enough to think she really gave a shit about what I thought, I knew she was just doing this to convince Stef she was keeping me involved in things. I guess my apprenticeship with her was part of the deal here. I wasn't sure I wanted to do that much work, especially with her, but I figured that if they set it up this way, I should at least try to take my job seriously. I got out some sticky notes and a pen, and began thumbing through the pages, putting notes where I thought something was really good, or not so good.
The driver was talking on his phone, which annoyed me, so I put up the privacy panel. Once I did that, it was like I was isolated, alone in this city of millions. This was one of my favorite things to do, to ride around in this limo, with it's blacked out windows, and with the privacy screen up. It was like a mobile office, only I could look out at all the hubbub around me and act as if I were merely an observer. I could see the masses, but they couldn't see me. That meant I could pretty much do whatever I wanted, while the people in New York just became a backdrop, like some sort of weird, changing artwork that would occasionally capture my interest. It was even better than that, though, because I was on the move, and if I saw something that caught my eye, a quick call to the driver would get him to stop. Then I could leave my cocoon and immerse myself in whatever world I wanted to, knowing I could escape back here when I was done.
I studied this moving cave I was in and admired its features.  I pushed a button and the big screen television rose up, conveniently blocking off the driver, as if the privacy screen weren't enough.  There were two smaller monitors on either side of the big television.  If I turned them on, they would display the news on one, and the weather and traffic on another.  I opened the small refrigerator and took out a soda, even as I admired the light, leather seats that were as soft as silk.  My seat had controls that would let me contort it in just about any way I wanted, including lying almost flat so I could take a nap.  If I did that, and looked up, I could stare up at the tall buildings through the monstrous sunroof.  It could be opened up, but it was cooler when it was closed, because it had electromagnetic glass or some shit like that.  With the touch of the button, I could make the glass change from clear to solid white.  Today I left it clear, so I could enjoy the view.  The side and back windows, in addition to massive tinting, also had curtains.  I left those open, but if I closed them, it would be possible for me to completely shut out the world around me. 

I immersed myself in the magazine, but my subconscious was tuned in to the world around me. Slowly I began to realize something was wrong. First of all, we weren't moving. I mean, with traffic in New York, that wasn't unusual, but we weren't moving at all, and that was. On top of that, there were a lot of people seemingly wandering the streets, more than normal. I turned on the news monitor and as the screen came on, the first thing I saw was a map showing New York City at the center. I turned up the volume, even as I began to freak out, wondering if this was another terrorist attack. My mind was flooded with awful memories of 9-11, of losing Robbie and my mother, and once again, I felt the sheer horror of knowing that Stef and my father were here in this City, and I had no idea where they were. Then gradually I listened to the news, and discovered that we hadn't been hit by a massive terror attack, but instead we'd been hit by a massive power blackout. The newscaster said it was the Canadian's fault. Idiots. Those people had permanent brain-freeze from living in the frozen tundra.
I looked out the window and, just as they'd said, there was no power at all. I pulled out my cell phone and tried to call my father, but once again, just like on 9-11, it seemed like the circuits were overloaded. I was so fortunate to be cocooned in this rolling palace. I had news information and I had air conditioning, courtesy of the car's own power. Outside, it was hot and muggy, and with no electricity, it would be sheer chaos. I watched the people scurrying around, bitching about the electrical outage, and about the heat. No one really even looked my way; limos were commonplace in this city.
The phone buzzed, so I picked it up. It was the driver. "Mr. Schluter, it looks like the power is out in the city."
"I've been watching it on the news," I told him. It was strange to have a conversation with him over the phone, when he was sitting just feet away from me, but I liked being closed off, and I didn't feel like putting the privacy screen down. "They say they don't know when it's going to be restored."
"Traffic has stopped," he said, frustrated. "I don't think there's any way we'll make it to Brooklyn."
I looked at my watch. It was already 4:45. "You're right," I agreed. "Just take me home."
"That won't be easy either," he said. That was his problem, not mine. If I'd wanted to worry about shit like that, I'd have gotten a job driving a limo.
"Just do your best," I said soothingly. "There's no hurry."
"You may do better if you got out and walked," he said. He'd said it in a way that could be interpreted as a joke, but he was probably hoping I'd agree so he would be able to get rid of me and get out of the city himself.
"Why would I want to do that?" I asked. If I got out of this car, I'd have a long-ass walk to Tribeca. I'd be surrounded by unsettled crowds of people, all of whom smelled horrible. I'd probably get mugged. There was no way I was leaving this car unless I absolutely had to.
"I'll get us to Tribeca as soon as I can," he said with resignation. I just hung up the phone and looked out the windows.
August 14, 2003
New York, NY
Brad
I watched JJ walk out of the conference room, then turned my attention back to the group assembled before us. The men from whom we'd just bought Mode magazine told us for the millionth time that we'd made a spectacular deal, which was absolute bullshit, and then they left.
"Stefan, I cannot tell you how happy I am about this," Bellona said to him with her precise British accent. "I have wanted to work with you for years. Those people could not see the true potential of Mode, but I know you do."
"You know how much I love this industry, and how much I enjoy spending time with you," Stef said graciously. "I am as excited as you are."
"Well if you will excuse me, I'm going to get back to the office and alert the employees about this change," she said. She gave us faux kisses on the cheek, and then she was gone. We spent about five minutes wrapping things up with our attorneys, and then we were finally able to escape from the meeting. I punched the 'down' button and we got in the elevator. It always made me nervous to be in buildings this tall in New York City. We started descending, and had hardly gone more than a few floors, when the elevator suddenly lurched to a halt, and the main power went off. Emergency lights flickered on, pouring a dim light into the formerly brightly lit elevator car.
Stef and I looked at each other with real fear in our eyes, agonizing over the memory of when this had happened to us before, when we'd been trapped in the elevators of the Twin Towers on 9-11. We stood there, stunned, for almost a minute, while I relived that horrible day in my mind. And then, we both sprang into action. I began to push buttons on the elevator console, to see if I could get it to work, or at least get the doors to open, but to no avail. Meanwhile, Stef was on his cellphone, frantically trying to dial out. "The lines appear to be jammed," he finally said.
"Just like 9-11," I said gloomily.
"I did not hear any loud explosions, and there does not appear to be a fire, so I think this is significantly different," he snapped.
"Good point," I agreed. I hit the call button on the elevator, wondering if it would work. A frazzled person answered the phone. "We're in an elevator near the 44th floor and it stopped," I said succinctly.
"All the power is out, sir," he said. "We're trying to figure out what's going on."
"What are we supposed to do?" I asked him.
"Please just stay where you are and be patient," he said, adopting a calming voice. It was as if he was trying to manage my moods.
"I will remain patient as long as you keep me informed," I said coldly.
"Of course, sir," he said. "I'll buzz you as soon as I find anything out." I looked at Stef and sighed, and then we both sat down on the floor of the elevator, trying to make ourselves as comfortable as we could.
I smiled at him. "For the record, there's no one I'd rather be stuck in an elevator with than you."
He chuckled. "While it is not my first selection of places to go with you, I would concur."
"You got screwed on that deal," I said to him. He gave me a dirty look. "You spent at least $100 million more than Mode is worth, and probably closer to $200 million."
"I did not buy the magazine to make money," he replied.
"So it is just a hobby?"
"Partly, it is," he said, and then got a more philosophical expression on his face. "I think that JJ is enjoying New York, and I think he will do very well here. But in this way, I can ensure that he has one of the most fearsome women in the world as his guardian angel."
"If JJ figures this out, he'll think you hired a babysitter for him, and he'll be furious," I joked.
"I think that is more likely to be Will's reaction," he said, which was pretty astute. "But JJ would not be happy. It is a good thing I can trust you."
"It's a good thing," I agreed.
"JJ will be moving within the fashion world, and it can be ruthless and cutthroat. If he did not have Bellona to take him under her wing, he may end up falling victim to some of the viciousness that lurks beneath the beautiful façade."
"I don't think that's enough to totally protect him," I said, "but it should be a pretty good start."
"He will make his own way, and he needs limited supervision, but it is nice to know that there is someone to help give him something to do. He is not a businessman. He is too much of an artist. I think Bellona understands him, and I think she can tap into his talents enough to keep him busy."
"And out of trouble," I summarized.
"That was my thought," he agreed. "In the past he was so absorbed with skating, he had little spare time."
"I think he likes it like that," I said. "He likes to work hard, so then he has an excuse to be lazy."
Stef laughed. "I am not sure he feels the need to have such an excuse."
"I think he does, for his own psyche," I said. He was a competitor. He had to have a purpose. "I don't think he's all that keen on figure skating anymore."
"He has not mentioned it at all. That was one of my prime rationales for this deal."
"What do you mean?" I asked.
"If he planned to start skating again, I think he would have taken steps to prepare for it. He does not have a trainer or a coach, he has not been on the ice lately, nor has he even talked about where he would skate. I am not sure why, but I think he has tired of that world."
I nodded. "I don't think he likes the people involved, and I think he really doesn't like the fact that they seem to think they have control over his personal life."
"I cannot say that I blame him," Stef said.
"Neither can I," I agreed.
The speaker buzzed, and the building guy came on the line. "Sir, we've called for help, but it could be a bit."
"What happened?" I asked.
"There's a massive power outage. It's taken out the whole northeast. Looks like everything from here up to Toronto, and as far west as Ohio is out."
"Was it a terror attack?" I asked nervously.
"Don't think so. They're saying the Canadians did it, so unless they're pissed off at us, it's probably not." He chuckled after he said that.
"Do you know how long it will be?" I asked.
"I don't," he said. "I'm sorry. I'll keep you posted if I hear anything."
"That's fine," I said.
"How many people are in the elevator with you?"
"There are just two of us," I responded.
He chuckled. "You should be happy. There's an elevator stuck around the 23rd floor with nine people in it."
"You're right," I said, chuckling with him. "I only have one skinny guy in here with me."
"Sir, can I get your names?" he asked.
"I'm Brad Schluter," I said, and spelled out my last name. "Stefan Schluter is with me."
I could almost see him jotting our names down, and then gasp when he realized who we were. "We'll let them know, and try to get you out as soon as we can, Mr. Schluter."
"Thank you," I said. "And who are you?"
"My name's Jason." Then the line went dead.
"It appears we are going to be here for a bit," Stef said. He took off his jacket, and I followed suit. It was already starting to get warmer. "I think the lack of air conditioning may be the biggest challenge."
"Depending on how long we're stuck here, I think the lack of a bathroom may be worse."
"I had not thought about that dilemma until you mentioned it," he said to me acidly, making me chuckle.
Copyright © 2018 Mark Arbour; All Rights Reserved.
62

1
Story Discussion Topic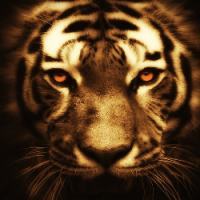 Open Club · 132 members · Last active
A fan club for Mark Arbour to chat about his stories
---
Chapter Comments