Filter Bug on Stories Causes Wide Screen on Mobile

Black Widow - 18. Chapter 18
August 5, 2003
New York, NY
JJ
Aunt Claire and I finished our dinner at a small neighborhood bistro, and then got in the car to go to the preview. She and I were so much alike that it was easy to be around her. I glanced at her and changed my mind. We weren't really alike, but we shared the same tastes and interests. "You look really nice tonight," I told her.
"Thank you," she said pleasantly. "So do you."
"Can't look like a slouch at a fashion show," I said.
"You can, but only if it's fashionable to be a slouch," she joked. We were smiling when we exited the car and entered the building. We breezed into this huge loft apartment, one that despite its size was packed with people. "There's Bellona."
Everyone wanted to be around Bellona Carter, and to be seen with her. She was the fashion powerhouse in the US, and probably beyond. All the designers sucked up to her, desperate for her approval, and all the various fashion industry wonks chased after her, like they were trying to soak up the crumbs she dropped. She was surrounded by her entourage, which I assumed included people who worked at the magazine with her. Her hair looked like Liza Minelli's, with this strange, short, black, pixie motif. "Her hair is the same."
"It always is," Aunt Claire noted. "I seriously doubt she'll change it." I guess that made sense. She'd made it into her trademark, so that made it cool, strangely enough.
"Works for her," I said.
"It does," Aunt Claire said, then got a slightly conspiratorial tone. "When one meets with Bellona, the trick is to find the fleur-de-lys she's wearing."
"She always has one on?" I asked curiously.
"Always," Aunt Claire confirmed. "She claims to be descended from the Bourbons, so that's her badge." The Bourbons were the French royal family, so that was just a little pretentious, unless it was true. Aunt Claire had sounded skeptical enough to make me suspect that it wasn't.
We paused to get drinks, and I studied her and how she interacted with people. She had that typical, fake plastic smile pasted on her face. It was the same one I'd used when dealing with official skating crowds, or waiting in the kiss and cry for my scores. Claire was a master in social settings, and in her courteous but forceful way, she moved gracefully through the crowd of Bellona's admirers, with me trailing along in her wake. That lasted until we got into visual range, at which point Bellona recognized her. "Claire! Darling, you look marvelous!" she said, and gave Claire a very stiff greeting with fake kisses on the cheek. She was English, and her accent threw me off for just a bit, reminding me of Alex. I forced that to the back of my mind so it didn't ruin my mood.
"And you look exactly the same as you did the last time I saw you," Claire said gallantly.
"That is probably the best compliment I've gotten all night," she said. "Is Stefan with you?"
"He is not, but I brought someone even better," she said. "This is my nephew, Jeremy Schluter."
Then her focus was on me, and I was captivated by her piercing hazel eyes, and almost scared by the powerful woman that lurked beneath them. "It's nice to meet you," I said. She greeted me as she'd greeted Claire, although perhaps more stiffly.
She seemed to really check me out after that. "You are very handsome, and I love those pants."
"I was at Dior Homme last week and picked them up," I told her. "Your dress is perfect. Manolo Blahnik?"
"Yes," she said vapidly. "He designed it just for me."
"I can tell," I told her. "The color complements you perfectly."
"Jeremy has frustrated Stefan from time to time with his superior sense of color," Claire intervened.
"That is saying something, since Stefan has excellent taste," she said.
"Thank you," I replied, hoping that I was blushing just enough to look cute. I'd been scanning her in a subtle but intense way, looking for the fleur-de-lys, and fortunately I found it. It was on the side of her shoes. "That fleur-de-lys adds the ultimate touch."
"You are the first person to notice," she said, even though that probably wasn't true. "Jimmy Choo designed these for me."
"They are perfect," I said approvingly.
"Jeremy has just relocated from Boston to New York," Claire said. "He won the US National Men's figure skating championship recently, and then unfortunately tore his ACL."
"That is unfortunate," she said to me, with sympathy that was faked.
"It is, but I'm enjoying the time off, and I love this city," I told her.
"As do I," she said. "Ah, here's our young man of the hour. Have you met Zac Posen?"
"I have not," I answered.

"Zac, you must meet Jeremy Schluter," she said. This guy was absolutely beautiful. He had dark looks, almost Bohemian, and sparkling brown eyes. His brown hair was curly and disorganized, in a way that made him look like the artist that he was. He was in his early twenties, and seemed to still have some bottled up, sparkling energy of youth that being in an older crowd couldn't quite eradicate.
He looked at me, slightly puzzled, and then a light bulb seemingly went off in his brain. "You're a figure skater," he said, as he shook my hand. His touch sent shivers down my spine. This guy was one sexy dude.
"I am, or at least I was until I tore my ACL," I said.
"Bummer," he said. He turned his attention back to Bellona, but I wasn't offended. She was like that, commanding the spotlight wherever she went. "We're about ready to get started."
"Excellent," she said. "Jeremy, Claire, join me." It was a command and an invitation all at once, one that we didn't bother to acknowledge since we would never be rude enough to refuse. We just followed her into an area with a makeshift runway. She sat in front, and I sat next to her, with Claire on the other side of me. One of her aides was on Bellona's other side. Our arrival and placement next to her seemed to screw up the seating for her entourage, but she took no notice of that, so we didn't either.
"Thank you so much for coming," Zac said to everyone, but it was primarily addressed to Bellona. "I wanted to show you what I've been working on, and get your feedback." His eyes had focused mostly on Bellona, but they moved over and lingered slightly on me at the end, and he smiled. I raised my eyebrows, non-verbally flirting back, and that made his smile a bit bigger. It was so much more subtle and classy than the crass way that Will threw himself at guys.
The models came out, all women, parading Posen's latest creations, things the public would see in the spring, if at all. It was fascinating to see what he'd done, and to note some of his successes and failures, but it was even more interesting to watch Bellona's reactions. I was engrossed in this multi-colored thing he'd put together when she interrupted me. "And what do you think of this?"

"I like the fabrics and the layering," I said honestly. "I wasn't too sure about the pastels, but they work in this case."
"They do," she agreed. Another model came out, wearing peach, and that was just awful. The people around her were talking about it, being cautiously positive, and waiting to see what she thought. She turned to me, asking for my opinion in a non-verbal way.
"This color does not work," I said firmly. The other people in her entourage looked at me like I was a heretic, but I didn't give a shit. I was more worried that Zac would be upset at me for dissing his choice, but that's the price you paid when you put your shit out in public for people to critique.
She looked back at the dress and nodded. "It does not."
"I agree," Aunt Claire said to me.
When the show was over, she merely sat there, staring at the empty runway, while everyone waited for her verdict. She dismissed Posen with a look, presumably so she could talk about the show. She got a mischievous expression on her face, and looked to her team, asking their opinions. It was obvious that this was a rare occurrence, since most of them were woefully ill prepared. Her eyebrows furrowed in annoyance, something I thought was funny, as most of them gave her hedged responses. I'd been around enough high-powered no-nonsense people like her to know that she wouldn't appreciate a bunch of bullshit. I guess dealing with my father had done me some good after all. When they were done, she turned to me. "And what did you think?"
"Up until now, all he's done are diva dresses," I said honestly. "I mean, they were good, but they were pretty boring."
"And now?" she prompted.
"Now he's using lighter fabrics, lighter colors, but he's still keeping that trademark body-hugging design that worked before," I said. "With a few exceptions, like that peach dress, his color choices were pretty daring, but they worked well together."
She smiled and nodded, then turned to her group. "That quite sums up my own thoughts," then turned back to me. "If you are free on Friday night, Marc Jacobs is doing a show. I would love your company."
"That sounds fantastic!" I said, with real enthusiasm.
"When you next see Stefan, tell him I need to talk to him," she said with a charming smile. Zac Posen reappeared and had a lengthy conversation with her. I had just started talking to Aunt Claire when one of Bellona's aides interrupted.
"Mr. Schluter, can I get your contact information so I can send you details on the Friday show?"
"Certainly," I said, and gave her one of the cards I'd just gotten printed. It had my cell phone and e-mail address on it, along with my home address: the condo in Tribeca.
"That was quite an astute assessment," Claire said proudly.
"Thank you," I said. "You and Stef trained me well."
"So it would seem," she replied. "Someone is coming over to talk to you."
I turned to find myself face to face with Zac. "So you don't like peach, eh?"
"Not really, and especially not that peach," I said.
"But the rest of it was OK?" he asked, in a very cheerful and flirtatious way.
"I wouldn't say that," I said, which got me a pouty frown. "I'd say it was damn good." The pouty frown was replaced by a huge smile.
"Thanks," he said. "We should do lunch sometime."
I gave him one of my cards. "That would be fun."
"It would be," he said in a really sexy way, then returned to talk to everyone else.
August 6, 2003
Palo Alto, California
Brad
"It is good to have you back," Grace said warmly. She was my assistant, and did a damn good job. We'd worked together for years, and had largely learned how to deal with each other.
"I really am back," I said to her. The implication was that I'd pulled my head out of my ass, as much as was possible anyway.
"That's even better news," she said. I realized that when I'd checked out and run off with Marc, that had created a ripple effect, creating problems for all the people who depended on me for one thing or another.
"I'm sorry if I let you down," I said. It bothered me that I was getting so good at apologizing, since I'd had so much practice.
"You know Brad; you have always been there for me. When I fought my battle with cancer, you did everything you could for me. You're allowed to screw up once in a while," she said, with real affection.
"Good," I said, smiling at her. "I'll try not to do it too often."
"Good idea," she agreed. "Your agenda this afternoon is pretty full. Buzz Dalby is flying in, and he's meeting with you, Stef, and Luke right after lunch."
"Can I see a copy of his schedule?" She handed it to me with a self-satisfied smile. Of course she knew I'd want all the details. I was wondering if the plan was for him to spend time alone with Stef and Luke first, which would have really pissed me off, but they hadn't done that. He was meeting with all of us. "I want to go check in with Luke."
"I kept your morning relatively free," she said.
I walked over to Luke's office. "I heard you were back," he said cheerfully. He gave me a big hug. We got along well, and there was a lot of mutual respect in our relationship.
"You're the second person I came to see," I said. "That's how important you are."
"Oh yeah. Who's more important than me?"
"Grace."
"Makes sense," he said, and then got more serious. "What's your take on this deal with Buzz?"
"I've read through the preliminary agreements, and on how the company will be structured to accommodate him and his group. I think it's a pretty good plan, providing the guy isn't an asshole," I said honestly. He seemed surprised by that, but I watched as his data-driven mind appreciated that I had done the same thing he'd done, mercilessly weighing the positives and negatives, and then deciding it was a good idea.
"It bugged me that we didn't get a chance to get your input, so I'm relieved to hear you say that."
I shrugged. "You and Stef will have my back. I have no worries." That was true, although perhaps exaggerated. I left him alone after that and went back to my office. I was about to immerse myself in little details that other people thought were important when my phone rang. The caller-ID said it was JJ, and that surprised me.
"Hi," he said, as soon as I answered.
"Good to hear from you," I said, trying to be cheerful.
"I was going to call you last night, but I was out late," he said.
"What did you do?" I asked, remembering to sound calm. I didn't want him to think I was worried about him.
"Went to a fashion premiere, and then enjoyed the party afterward," he said.
"That sounds like fun," I said. With JJ, I tended to be pretty protective, but I was forcing that instinct down. I got the feeling he was baiting me, to see if I'd go into control mode on him, and that steeled me to be cool.
"It was awesome," he said enthusiastically. "I met Bellona Carter, and she liked me enough to invite me to another event on Friday." I knew who she was, mostly from listening to conversations about her with Stef and Claire.
"She has as good of taste as you do," I said.
"Thanks," he said, then paused. "I'm sorry I was such a dick to you."
"I deserved it," I said.
"No, you didn't," he insisted. "It was my issue. Not yours."
"Are things OK now?" I asked. I could feel his surprise, because he would have been expecting me to dive into the issues. My normal mode would be to drill down and try to address all the problems and apologize for them, then log them in my brain so I could try to do better in the future. Will would appreciate that approach, and so would Matt, but Darius and JJ would rather just blow that off and move on. In this situation, since I was the one who had wronged him, it was only fair that things were resolved the way he wanted them to be resolved. Besides, Will had already outlined things as he'd discussed them with JJ, so there wasn't anything new to discover.
"They're fine now," he said pleasantly.
"So if I make it out to New York in the next month, you'll be OK if I stay with you?" Not that he had much choice, but that's not what this was about.
"It will be good to see you," he said, and seemed pretty sincere.
"Then I'll make a trip out there when I can."
"Sounds great," he said. "I have to run."
"Have a good day," I said; such a California idiom.
"You too," he said, and hung up. I felt vaguely unsettled after I did, and I decided it was because I didn't go through the detailed, point by point post-mortem that my psyche craved. I thought about that for a few minutes, then it didn't matter to me anymore, and I moved on to my next agenda item. I dialed Marc. I'd called him a few times, and he hadn't answered so this time I left a different message. The first few messages had been pleasant; this one was more severe.
"Hi Marc, this is Brad. I found out the story on the condo. I'd be willing to share that with you. You can call Grace at my office, and she'll try to schedule a time for us to talk." Then I hung up. That may seem like an asshole move, but I understood Marc better now than I had. He had his own control issues, and I'd surrendered to them. The only way we'd be able to be even friends was if that changed, and to that end, I had to reassert myself.
I re-immersed myself in my work, feeling good about things. My phone buzzed, and I picked it up to hear Grace's voice. "Marc is on the line. Did you want to talk to him?"
The power gesture would be to make him call back, but I really wanted to get this conversation over with. "Put him through," I told her. I heard a click. "Hello."
"I got your message. I don't have enough status to call you without an appointment?" he asked rudely.
"No, you don't," I said brusquely. "I don't have time to play phone tag with you."
"I'm sorry to take up so much of your precious time," he said in his bitchy way.
"I accept your apology," I said, to piss him off. "I didn't put the deal together for the condo."
"Who did?" he demanded.
"Will."
"He was that anxious to drive me out of your life?" he asked in a smart-ass way.
"No, he thought you were incredibly insecure, and he thought that maybe if you had your own place, and some stability, you wouldn't be so needy."
"Fuck you!" he said loudly, but not a yell, which was pretty funny.
"I didn't say he was right, I said that's why he did it. The deal went through faster than he thought so he didn't have time to tell you about it himself. He was trying to be a friend to you."
"Friends like that, I don't need," he snapped.
"Neither does he," I said curtly, and ended the call. Maybe someday we would be able to rekindle a friendship, but not until he was done being mad. Until then, our conversations were just counterproductive. I went back to work until Grace interrupted me again.
"Sorry to bother you, but Buzz Dalby got in early," she said. I looked at my watch and it was 11:30. "Stef is on a conference call, and Luke is meeting with the Green analyst group." We had given our analyst groups color codes, because that was less hierarchical than numbers or the like.
"What do you want me to do?" I asked her. I knew exactly what I was supposed to do, but I was giving her a bad time.
"I hate to leave him sitting in the lobby for two hours," she said, horrified.
"I think you should take him out to lunch," I said.
"Me?" She looked really freaked out.
"No," I said, with the same tone Will would say 'duh'.
She gave me a dirty look. "Just remember, paybacks are a bitch."
"Yeah, but right now, I'm winning," I teased, even as I stood up and put on my jacket. "I'll take him to lunch. See if you can get one of those private rooms at L'Auberge for me." That was a French restaurant in Palo Alto, one of my favorites.
"Done," she promised. I walked out to the lobby and saw Buzz Dalby, or at least his back. He was tall, probably about 6'1", which was an inch taller than me. From the back, his nicely tailored suit showed off his broad shoulders and large frame, all crowned off with a head of the most beautiful golden blond hair I'd ever seen. Holy shit. It had to have some red in it, but it didn't have a reddish look, rather the red made the blond hair seem as gold as the hills around Palo Alto in the summer.
"Buzz?" I asked, and he turned around in response to my voice, giving me my first look at his face. He was a very handsome man, with a face that was more round than narrow; and eyes that were a little small, like he was squinting. His skin looked tanned to a light gold color that perfectly complimented his hair. He looked like a guy who had been outside; doing whatever it was that Texans did for fun. Probably riding a bull, or some shit like that. "Brad Schluter," I said, holding out my hand.
"Great to meet you," he said, with real enthusiasm. He had a nice firm handshake, and a really engaging smile. I put myself in the frame of mind of one of our clients, and could see where his looks and magnetism would throw out some serious charm in a meeting.
"Good to meet you too," I said. "You're early."
"I hope that's alright," he said, even though he knew it wasn't a problem. He had a sexy drawl, with that Texas twang that made him seem like a cowboy.
"It's alright as long as you have lunch with me," I said.
"I can do that," he said. I led him out to the parking lot and unlocked my Porsche. "Nice car."
"Thanks. I love Porsches. I've had at least one ever since my college days. This one is pretty new."
"It is," he said. "I'm a truck guy. I've always had a pickup or an SUV, but I've had a couple of Porsches as fun cars." I pointed out the various sights along the way, mostly talking about companies that were in the buildings we saw, many of which we had funded at one time or another. He was duly impressed by Stanford, but that was nothing unusual.
"I hope you like French food," I said.
"Not much food I don't like," he said. He wasn't fat, but he was big. It was as if he'd been an athlete in his younger days, and his body had naturally thickened with age. I almost laughed when I decided he was like the antithesis of a twink.
We walked into the restaurant and the owner greeted me in French, which was one of three languages besides English I was fluent in. I responded, briefly worried that it would look like I was showing off. "Do you speak French?" I asked him, as we sat down.
"Nope," he said. "I'm a Texan. We learn Spanish."
"I'm a Californian," I said in Spanish. "I learned both."
"You're just full of surprises," he said in English.
"That's me, a veritable magician," I joked.
"Based on some of the results you've gotten, I'd believe you," he said.
"We have a good team," I said.
"I wasn't talking about your team, I was talking about you," he said. "What you've done with Triton is like a business wet dream."
I laughed. "Thanks, but it isn't that much fun."
"You don't like wet dreams?"
"No. You wake up, figuring you had fun, but you don't remember it, and you're just left with a mess," I said. He laughed at that, a deep, beautiful laugh. He had such an innate masculinity it was hard not to think of him as the Marlboro Man.
"Well now you ruined it," he said. "I gotta come up with a different expression."
"So why do they call you Buzz?"
"My name is David," he said. "David Dalby."
"Not Dave?"
"Not when I was a kid," he said. "If you say it fast, the 'd' in my last name gets absorbed into the 'd' in my first name."
"I can see that," I said, but didn't understand how that translated into 'Buzz'.
"Kids thought my last name was all-bee," he said. I chuckled, but he didn't laugh.
"Kids can be mean, but it turned out to be a pretty cool name," I said.
"Thanks," he said. We chatted for a while, talking about business deals we'd done in the past. I was trying to get a feel for this guy, and he was actually a lot like me. He picked up on that too. "You and I seem to approach things in the same way."
"We do," I agreed. "Luke is hyper-analytical. If he can't turn a deal into a formula, he has a hard time getting excited about it."
"I've got a guy like that," he said. "How he crunches those numbers blows my mind, but damn, are they useful."
"They are," I agreed. "Stef is at the other end of the spectrum: he's the most intuitive person I've ever met."
"He doesn't look at the numbers?"
"Oh, he looks at the numbers, but he'll trust his instincts," I said. "He's usually right."
"No shit," he said, shaking his head in admiration at Stef.
"So why do you want to do this?" I asked, referring to the merger.
"I'll spare you and skip all the standard crap about synergy," he said, making me smile. That was the type of corporate-speak we heard all the time from companies trying to justify sucking a bad company into a good one. "You don't think it's a good deal?"
"From what I've seen, it looks like a good deal for all of us," I said. "I mean, we still have some details to work out about spinning off our portfolios and capitalizing the new firm, but that's pretty basic."
"Last time I looked at the numbers, we were only a couple of million off," he said.
"Chump change," I joked, and reminded myself briefly of my grandmother, Tonto. That was a term she'd used from time to time. "Right now, you have your own company, and you're doing well. Why deal with partners?"
He shrugged, which was appropriate since we were here in a French restaurant, and that was a quintessential French gesture. "I like partners." I raised my eyebrow curiously. "When I started down this road, the real reason was Stef."
That got a genuine smile from me. "He really is incredible."
"Yeah, he really is," he said. "He's got a gift, and I don't know what it is, but the chance to be part of his inner circle, man, that's like going to the next level."
"It's funny, but there have been times when I've wondered if Luke would want to go and do his own thing. I asked him about that, and he just laughed. Working with Stef is amazing." We chatted for a while, and I reminisced about some of the meetings I'd witnessed.
"When's our meeting with them?" he asked, suddenly bringing me back to the present
"Crap!" I said. It was 1:15. "In fifteen minutes." I paid the bill quickly and we were out of there and on our way back by 1:20. We ended up being ten minutes late.
I took him straight to Stef's office, where he and Luke were sitting there waiting for us. "I see you were kidnapped," Stef said, then greeted Buzz warmly. Luke followed suit.
"We were having such a good lunch, we lost track of time," he said.
"I did not realize you were so charming," Stef said to me.
"You should hang out with me more often," I said. "I'm a blast."
"I got in early. I thought that flight time was longer than normal," Buzz said. "Pilot said they must have made an error on the schedule."
I looked at Stef suspiciously. He'd set this all up, having Buzz come out here 'early' so I could spend some time with him. It was annoying to be manipulated, but incredibly thoughtful of him to try and make me comfortable with Buzz. Since Stef and Luke had already spent time with him, Stef was giving me a chance to 'catch up', as it were. I winked at Stef to thank him. "Sometimes math is a problem for people," Stef said airily.
"I see on my schedule I'm staying at some place called Escorial, but I didn't find a hotel with that name," he said.
"It is not a hotel, but I am confident you will be comfortable there," Stef said.
"Escorial is our house," I said. "It has its own name. Just like those ranches you have in Texas. Like Southfork." Buzz looked to be about my age, maybe a little younger, so he got my reference to the '80s TV drama, 'Dallas'.
"I loved that show," he said, chuckling. "Named my son Dallas, cause that was where he was born, but my wife said it was because I was trying to raise a Ewing."
"Did you succeed?" Stef asked.
"Yeah, I just don't know which one he is," Buzz joked. We got down to business, and it was indicative of what a good team we'd be that we had the basics worked out by 3:30.
"You have all tired me out," Stef said. "I think I will go home and make sure things are ready for Buzz."
"I think that means you're riding home with me," I said to Buzz. "Let me go back and close out things with Grace, then we'll bail."
"Sounds good," he said. "I need to make a few phone calls anyway."
"We have a place for you to do that," Stef said. He led us out and stopped at his assistant's desk. She handed him a name plate, and he took it and walked across the hall to what had been a vacant office, and slid the name plate into the holder on the wall beside the door. It said "Buzz Dalby, Partner."
"How did you know I'd do the deal?" Buzz asked.
Stef smiled, and raised his eyebrows, challenging that he wasn't a savant merely with that gesture. "I knew."
Copyright © 2018 Mark Arbour; All Rights Reserved.
57

1
Story Discussion Topic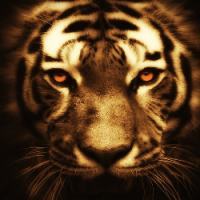 Open Club · 132 members · Last active
A fan club for Mark Arbour to chat about his stories
---
Chapter Comments