Comments Invisible in Dark/Contrast Mode Bug Has Been Reported. We are working on patch.

Black Widow - 30. Chapter 30
Three down, two to go. 

August 20, 2003
Escorial, CA
Will
"Good evening," Grand said smoothly, as he strolled into the dining room. We all replied to his greeting.
"Tomorrow is your first day at Menlo, is it not?" Stef asked Ryan.
"It is," Ryan said. He was still just a little nervous at these dinners, and he was even more nervous about his first day at Menlo.
"We'll be seniors," I said to him, smiling broadly, trying to prop him up.
"Now that should be fun," Buzz said. He'd snuck into my room last night and we'd had another amazing round of sex. Damn, he was one awesome lover.
"I'm hoping," Ryan said.
"And you two are off to New York," I concluded, addressing Dad and Buzz.
"We are," Dad confirmed. "We're going to get an early start, so if we don't see you in the morning, I'll see you this weekend."
"When are you coming back?" I asked Buzz, trying to act like that wasn't a huge deal to me.
"I'll be back next week," he said.
"A package was delivered for you this afternoon," Grand said to Buzz.
Buzz really smiled at that. "I got it. It's a care package from Dally, full of Texas things I miss."
"Like what?" I asked.
"Like hot sauce, beans, beer, and jerky," he said. The look on Stef's face cracked me up.
"You'll have to share it with us," I said.
"I am sure he does not want to dissipate such a personal present," Stef said, "rather I think he should just enjoy it himself."
"That means Stef doesn't want to try it," I said to Buzz. Stef gave me a dirty look, while Grand smiled slightly.
"I will be more than happy to sample these items," Stef said frigidly.
"Well, I'm taking them to New York with me, so if there's anything left, I'll bring 'em back," Buzz said laconically.
"Get JJ to try it," I joked. JJ would react no better than Stef had.
"He is preoccupied," Stef said. "I take it you have not talked to him?"
"I have not," I said. "If he wants to talk to me, he knows my phone number."
"I do not think he meant to cause Maddy any harm, he was merely trying to calm her down," Stef said, sticking up for JJ, trying to be his big public relations rep in this deal.
I zeroed in on him, letting him see how annoyed I was. "He was being mean to her just because he was in a bad mood. I put up with enough of his crap, letting him use me as his whipping boy to work off his bitchy moods, but there's absolutely no way I'm letting him do that to Maddy." I think we were all surprised at how defensive I was of her.
"You do not think asking her to calm down a bit is different than attempting to work off his bad mood on her?" Stef asked acidly.
Only I was a lot angrier about this than he was. "I do not. If he had a problem with her, he should have handled it politely with her, setting an example, or if that was impossible, he should have talked to Tiffany. It's not his place to discipline her. And it sure as hell isn't his place to harm her physically."
"Well…" he began.
"He's as out of line dealing with her as you are to try and interfere with my problem with JJ," I said firmly.
"I was merely trying to heal a potential rupture," Stef said, backing up in the face of my anger.
"No, you were sticking up for JJ and taking sides in this fight. I'll let Darius know where you stand," I snapped.
"I am not taking sides," Stef insisted.
"You often caution me about involving myself in matters that do not directly pertain to me," Grand said airily. "I think that this is a situation where you should practice that doctrine, and stay out of the relationships between your grandsons."
"Practice what you preach, and mind your own business," I paraphrased, getting a chuckle from Grandmaman, and frowns from Grand and Stef.
"Yeah, but it was prettier the way JP said it," Buzz chimed in, sucking up to Grand.
Stef decided to let the whole incident go, so he redirected the conversation. "In any event, JJ has been preoccupied with Alex."
I was curious about that, but there was no way I was going to ask him about it. Fortunately, my father did it for me. "He's with Alex?"
"Evidently they repaired their friendship such that when they had finished packing up Alex's things, JJ invited him to spend the rest of the week in New York," Stef said.
"I'm not sure if repairing his friendship with Alex is such a good thing," my father said. I could almost see the wheels in his brain whirling as he tried to figure out how to keep some distance between JJ and Alex.
"Letting conflict linger is usually unwise," Grand said, and got a dirty look from me with his sideways swipe at my issues with JJ.
"And I would submit that the pontificating lesson you just gave us applies equally in this situation," I said to him firmly.
"That is most likely true," he said vapidly, which was pretty funny. "Let us hope they have worked things out."
"If they have, you'll get to meet Alex in New York," I told Buzz. "He's very handsome."
"And I hear he's got an accent as funny as mine," Buzz joked, bringing some levity back into the dinner.
"It's just as attractive," I said, flirting with him. He looked freaked out, but I'd played around with him before we started sleeping together, so it would actually be more obvious if I hadn't said something. Only this time, I got some really strange looks from pretty much everyone. I started to freak out, worried that they guessed we hooked up, so I hurried to distract them. "Maybe they can take you to an opera."
"I'm not seeing that," Buzz said. "I like plays, and I like musicals, but I'm not big on opera. Too much screaming. Reminds me off my ex-wives." We all laughed at that, and that seemed to mellow dinner out.
We finished eating, and I escaped back to my room to get ready for the first day of school, to call Zach, and to wait for Buzz. The first part of that was easy, just a matter of me flipping through my closet for ten minutes to figure out my wardrobe. After that, I took some time to strip down to just a jock strap, and to do a little body maintenance. I stared at myself in the mirror, then laughed at my narcissism, and decided I was ready for Buzz. My next item of business was to pick up the phone and call Zach. "Hey!" I said pleasantly.
"Hey there," he said, sounding incredibly sexy. "Guess what?"
"What?"
"They're letting me do practices with the team, as long as it doesn't hurt my ribs or arm. I'm fucking tired, but I had a great day."
It was really hard to be as enthusiastic about this as he was, but this was important to him, so I did my best. "That must have been awesome!" I said as sincerely as I could.
"It is," he said, and almost sounded wistful. "Only that means I have to be here this weekend." That was the big bombshell he had to drop on me. The past few days he'd been whining about it, but he hadn't told me definitely whether he could make it or not. I pretty much knew this is how it would end up, though, so I was ready for it. It wouldn't do me any good to get all bitchy, and besides, I was really enjoying Buzz, and maybe I could talk him into coming back here earlier than next Monday.
"That's fine," I said. "I'm just glad you'll get to play."
"Thanks, Will," he said, with so much meaning it made me feel like a total douche for faking most of what I said.
"Maybe I'll come down there in a week or so, depending on how school shakes out," I offered.
"That would be the bomb!" he said, and sounded like he meant it.
"So you meeting anyone interesting at these parties?" I asked.
"The coach must have talked to the team about me or something, because it's like the whole team is my guardian angel," he said. "Part of that's annoying."
"I can see that," I agreed. Always feeling like people were keeping a protective eye on me would make me feel kind of claustrophobic.
"But on the other hand, they include me in everything," he said. "I'm partying with fucking college seniors, star football players."
"Those are probably some fun parties," I said, trying to sound a little jealous, even though I really wasn't. They'd be kind of fun, but way too heterosexual for me. We were in such completely different worlds, it was hard to know what to really talk to him about, so I got off the phone as soon as I could, and I could sense he was just as relieved.
That whole conversation would have left me pretty depressed, but Buzz showed up and totally changed my mood. He slunk into my room, grinning broadly as I met him at the door and locked it securely behind us. "I been looking forward to this all day," he said.
"Me too," I said. Then his lips were on mine, his hands were on my body, and he took me on one more wild ride. Damn. We lay there afterward, mostly joking around. He did a sexy pose, so I jumped up, grabbed my camera, and snapped a few pictures of him. If I'd done that to Zach, he'd have lost his mind, but Buzz didn't give a shit. I guess as long as I wasn't in them too, it was no big deal.
The last couple of times we'd fucked, he'd spent about fifteen minutes hanging out with me afterward, and then he'd bailed. It was funny that he'd figured out that was about the bare minimum I would put up with. I'd glanced at the clock and noticed we were pushing twenty minutes. I was pretty surprised he was staying longer, and even more surprised when he got horny and fucked me again.
I thought for sure he'd bail after that, but he didn't. Instead, he helped me wipe my body off with a towel, and helped me change the sheets. We climbed back into bed together, with me lying on his chest, fondling his sexy pec hair as I did.
"How is it that the youngest guy in this house is the best lay?" he asked me playfully.
"How do you know I'm the best?" I challenged, figuring he was joking around.
"Cause I slept with most of them," he said.
I stared at him and blinked. He had to be joking about this. "Who did you sleep with?"
"Stef, JP, JJ, and your father," he said, like it was no big deal.
"Dude, you banged me and my father and my grandfathers? Like all in one week?" Inside, I was flying off the handle, but through some miracle, I managed to make myself seem much calmer on the outside.
"Well yeah," he said. "I like sex. If I have a chance to fuck someone, I usually take it."
"You mean you sleep with pretty much anyone?" Shit, and everyone thought I was slutty. I was suddenly really glad, really really glad, that I'd made him use a condom every time we fucked.
"Yep," he said. "I only go back for seconds if it's good, and if there's a connection."
"So it's like a screening deal for you?"
"I guess you could say that," he said, and in a strange way, it was like all the light bulbs went off and I understood him. He was pretty analytical when it came to business, so he must have decided that the way to evaluate people to see if he liked them enough to even start something romantic was to fuck them.
"So how does it work, when you like someone?" I asked calmly. He seemed surprised that I wasn't all outraged, but now that I got where he was coming from, it made me more curious than anything.
"I keep on fucking that person," he said.
"So that was our fourth fuck," I said with a smile. "That mean you like me?"
"That's what that means," he said, chuckling. He was probably happy that we were having this conversation without me tossing a bunch of judgment at him. It's not that I was alright with his dating method, but I wasn't going to give him a bunch of guilt about it.
"Why do you like sex with me better than the others," I said, since I couldn't bear to actually utter their names.
"Well, your dad is a top, so that means it was pretty much doomed to be a one-time thing, but he is damn good at it," he said. "I think with Stef and JP, they're amazing and accomplished lovers, but they don't put themselves into it and get as involved as you do." What he didn't say was that I was younger than them, but I knew that had to factor into the equation.
This was weirding me out to the extreme. On the one hand, it was fascinating to hear his candid evaluation of us, almost like he was doing a review. Not only that, it was a massive ego boost to know that he'd picked me over Stef and Grand, both of whom were renowned for being amazing in bed. But on the other hand, it was totally creepy that I was sleeping with the same dude as my grandfathers, my father, and one of my brothers. I opted for a simple response: "Thanks."
"JJ just blew me, and he's cute, but totally inexperienced. If I was into a guy like that, he would have been fun." That made me feel even better, since I was seriously pissed off at JJ, so to know that I'd aced him out with Buzz gave me some internal satisfaction. It also probably explained part of the reason why he was so fucking crabby yesterday morning.
"He is pretty inexperienced," I agreed.
"You're not," he said, and kissed me.
"No, I'm not," I agreed, even though he made me feel pretty slutty by saying that. "You gotta realize this is a little weird for me."
"Why?"
"How would you feel if I was sleeping with your son?" I asked.
"Dally wouldn't sleep with you," he said firmly.
"He must be straight," I said, pretending to be arrogant.
He smiled. "I'm not sure if he's straight, or gay, or bi, or what he is. We don't talk about that stuff."
"Then why wouldn't he like me?"
"He's a pretty conservative guy," he said.
"What's that mean?" I wasn't tracking with him at all.
"Dally lives with my parents on the ranch," he said, like that would clarify things.
"So he ropes cows and shit?" I asked.
Buzz rolled his eyes at me. "The Dalby Ranch is about 100,000 acres, so there's a lot to do besides roping cattle."
"Where is this place?"
"Near Austin and Waco," he said. "So Dally's grown up in that world, and he's got a rancher's mindset."
"What's that mean?"
"It means that you're pure and chaste until you meet the right person and fall in love," he said.
"He's sixteen, and he's a virgin?" That seemed like torture for a guy who, if he looked anything like his father, would be hot as hell.
"I don't know if he's a virgin, but he's pretty uptight about sex. That's why he doesn't really like me." I could hear the sadness in his voice, and see it in his eyes.
"I don't always like the shit my father does, but that doesn't mean I don't like him," I objected, even though that had nothing to do with Dally.
"I'm the rebel who went to Austin and got into the tech business instead of staying on the ranch like my ancestors did. So my parents aren't all that keen on my life choices, and I think Dally picked up on that. Plus he's had to put up with a lot of shit because I like to fuck everything that moves."
I laughed a little at that, more to ease his discomfort. "Why would that bug him? It's your life."
"Because his mother left me when he was young, and both of his stepmothers ended up leaving me as well, all because of my philanderin' ways."
"He sent you a care package," I suggested. "That must mean something."
He smiled softly. "Maybe it does."
"I still think you're not giving me enough credit. I'll bet I could seduce him," I joked, being cocky. It was funny, because that bothered him, and I think he was starting to understand why it bugged me that he'd been with a bunch of my relatives.
"You may be right," he said, then made to get up. Our time opening up to each other was over. "I gotta go get ready for tomorrow. I'll see you next week."
"Yes you will," I said, even as I was grappling with whether I wanted to keep fucking this dude who had done every other gay or bi male member of my family, or at least most of them.
August 21, 2003
Atherton, CA
Will
The first day of school was usually fun, since it gave me a chance to see all my friends, and at the same time, there wasn't really much work to do. Ryan had been pretty nervous, but Marie and John had stepped in just like I knew they would and made sure everyone knew he was part of our family. We cast that shield around him, and that, combined with his freaking gorgeous looks, pretty much sealed the deal on getting him accepted into our groups of friends. Shit, even Logan Hannity was nice to him, and that was pretty surprising since Ryan didn't miss an opportunity to flirt with Kayla. I guess Logan was over her.
I was sitting at our table, the one I'd sat at for the past few years, just starting to eat my lunch when Ryan came up and sat next to me. "Dude, I need to stay after school." That was really only an issue because we'd ridden together today, and had taken my car.
"On the first day? You already fucked up that badly?" I joked.
"No, dipshit. I'm going to meet with the coach and try out for the baseball team."
"Cool," I said. "They don't play until spring."
"Thanks for that update, Einstein," he said sarcastically. Ryan had played baseball for a long time, so I guess it was pretty idiotic for me to point that out.
"Whatever," I said, just to move beyond that. "I'll let you know what my plan is after school. Either I'll wait for you, or hitch a ride and let you have my car."
"I think you should hitch a ride and let me have your car," he said, cracking me up. The Ferrari was one nice ride.
I didn't think anyone was listening to us talking until Marie butted in. "You have plans after school anyway," she said to me.
"I do?" I challenged.
"We figured out what we're doing for the talent show, and you've been drafted," she said.
"I cannot sing, and I cannot play an instrument," I said firmly. "Well, at least not a musical one." She and Ryan rolled their eyes at me.
"All you have to do is dance," she said. She was making this way too easy. There had to be some sort of evil catch.
"Tell me what we're doing," I demanded.
"We're doing a Shirelles song."
"Shirelles?" I asked. I had no idea who they were.
"They were an African American girl group in the 60s," she explained.
"I've never heard them," I said dismissively.
"Problem solved," she said, and handed me an iPod. "Most of their songs are on there, but the one you need to focus on is '31 Flavors'."
"Alright, why are we doing the Shirelles?" I demanded.
"Because Kayla is our lead singer, and her Aunt Shirley was the lead singer of that band," Marie said.
"So does that mean Will's going to be a Shirelle?" Ryan asked, and started laughing his ass off.
"Fuck you," I said.
"No, we're going to bill ourselves as the Shirlees," she said.
"OK, so who all is in our girl group?" I asked, wondering who else had been roped into this.
"Kayla's the lead singer, and Jackie and I are the backups. And you, but you just have to lip sync."
"So if there were four of them all singing, and there's four of us but I'm not singing, won't that sound raw?" I asked.
"No, because I'm going to hire some sound guys to make sure we sound awesome," she said.
"You're hiring sound guys?" This was turning into a big production.
"I am," she said. "And I'm getting lighting and signs done for us, and costumes made up as well."
"For the talent show?" This was way over the top, at least based on what had been done in the past.
"The seniors are not going to lose when I'm in charge," she said firmly.
"You decided Starphish was that big of a threat?" I taunted.
She rolled her eyes. "I made a deal with them. They have to do one song from the 60s, and they can do another one that's more current."
"You think they'll do 'Lose Yourself' and that will ensure they're fucked," I said, making Ryan laugh.
"I didn't say that, but I could have," she responded. "They don't know what we're doing, so you two better keep it to yourselves."
"Your secrets are safe with me," Ryan said to Marie in a very seductive way. It was hilarious to watch that get to her.
"I'll keep it on the down low," I said. "I know how to do that."
"No doubt," she said.
"What kind of dance moves do we have to do?" I asked, wondering if they'd be similar to the ballroom steps we'd learned.
"I hired a choreographer to help us," she said. Ryan and I just looked at each other, amazed at how Marie was pulling out all the stops for this deal. "I talked to the theater department and we're going to have the actors who play Link and Tracy in the play this spring act as our Emcees."
"That's a good idea," I said. "Nice cross promotion."
"Yep," she said, acting pretty cocky. "I found out the other song John's doing."
"Which one?"
"Puff the Magic Dragon," she said. She acted like that was ridiculous, but I didn't think it was.
"That was a good choice," I said.
"Right," she said skeptically.
"When those guys did that John Mayer song, they were pretty damn good," I warned. "Doing Puff the Magic Dragon isn't all that different. Plus it's about weed, so everyone will like it."
"Not everyone is a pothead," she said.
"I am," I replied, getting a dirty look from her, and a chuckle from Ryan. "You better hope they do an Eminem song for the other number."
"I'm not worried," she said, even though she was. "Our second number is way better."
"What are we doing?" I asked.
"Grandmaman helped me pick the song," she said. "I'll tell you about that one later. You're just one of many extras in that number."
"Dude, I'm a star. If I can't have a leading role, I'm out," I said, pretending to be all arrogant.
"You sound like JJ," she teased.
"Don't insult me," I said, since I was still pissed off at him. If you made him mad, you had to grovel and beg for forgiveness or he'd be mad for-fucking-ever, but when he fucked up, he didn't say shit. That was bullshit, and I wasn't falling into that trap this time.
"Dude, drama, everywhere you go," Marie said, and walked off, leaving me with an iPod to listen to. It was time to head to class, so Ryan and I went our separate ways. I was almost to my classroom when my phone vibrated. Normally I'd check the caller-ID to see who it was, and if it was someone I didn't know I'd usually ignore it and wait for them to leave a message. I saw it was the fixed base operator calling, the people that handled all of our flight arrangements, so I decided to pick it up. They probably wanted to talk to me about scheduling my trip to LA. "Hello," I said as I answered.
"Is this William Schluter?" an official sounding voice asked.
"It is," I confirmed, making sure to sound equally formal.
"We're calling you because your name is on our emergency contact list," he said, and those words, combined with his somber tone, made me realize this was no ordinary phone call. "We've been advised that your father's plane had mechanical difficulties when approaching the airport in New York."
"What kind of mechanical difficulties?" I demanded.
"My job is to find out where you are so we can send someone over to brief you on what happened," he said.
"Your job is to tell me what the fuck is going on," I said firmly. I'd learned over the years how to emulate my father, and I'd done a damn good job with that sentence. "Now tell me what happened."
"The plane crashed," he said, in a totally resigned and defeated way. "The FAA is on the scene, inspecting the wreck."
"The wreck?" I asked incredulously, even as I began to freak out.
"I'm sorry, Mr. Schluter, but it does not appear that there were any survivors."
"How many people were on the plane?" I managed to ask, even as I felt my emotional control slipping away.
"The flight records show there were four people. In addition to the pilot and the co-pilot, Mr. Dalby and your father were also aboard."
I stared at the phone, wanting to write this off as some sort of prank that was in extremely bad taste, but that wasn't happening. "My father is dead?" I managed to ask.
"We can't know for sure until they finish inspecting the wreckage," he said, trying to stall me. He must have sensed that wasn't going to work. "It looks like that's the case."
I ended the call and started walking toward my car. "Shoots!" I heard one of my friends say, but all that did was propel me from a walk, to an all out sprint. I got in the Ferrari, started it up, and drove off campus. I had no idea where to go, or what to do. It was like my mind had short-circuited.
I instinctively headed to water, and ended up at the Bedwell Bayfront Park. It was like I was on autopilot. I parked and walked up one of the trails, one that climbed up the artificial hill that constituted this park that was once a landfill. While I was walking, I pulled out my phone and called the one person I needed the most at that point, but Zach didn't answer his phone. I was too fucked up to leave him a message. I found a spot and just sat down in the dirt and stared off at the bay, and only then did the reality of what had happened hit me.
Those fucking terrorist attacks had taken out three-fourths of my parents on 9-11, but that wasn't enough. The fates couldn't let me keep the one parent I had left. No, they had to take away my father too. The guy who I fought with more than anyone, the guy who I shared so much with, the guy who was one of the biggest rocks in my life. That guy was gone. And then the reality of the situation, and of my loss, broke through, and I just started to cry, sobbing with my face buried in my knees, letting the tears run out of my eyes, across my cheeks, and down my legs. I glanced up briefly and looked out at the water. In the past, surfing had been a release for me, both physically and emotionally, but that had been one of the passions we shared. Now, I'd never be able to surf with my father again. Now, when I went surfing, I'd feel his loss, not his presence. That sport was probably dead to me.
I moved beyond that and thought about the other men who had died in the plane crash. The pilot and co-pilot were nice guys, and both of them had families. Those people would be experiencing a loss just like I was. My heart went out to them. I resolved then and there to do something to make sure they were at least taken care of, to the best that I could. And then I thought about Buzz, and that sent me into a tailspin all over again. Less than 24 hours ago, we'd had amazing sex and he'd opened up to me about himself and his family in a way that was incredibly intimate for him, and now he was dead. Dead. I sobbed again.
My brain somehow kicked in, and I remembered the revelations that Buzz had shared with me. We'd all probably survive this, but JJ would really be fucked up. I got my emotions under control and called Stef.
"Hello," he said somberly.
"Hi," I said, my voice cracking. "The FBO called and told me about Dad's plane." I couldn't stop crying, no matter how hard I tried.
"I just found out as well," Stef said sadly. "Your father was not on board that flight."
Copyright © 2018 Mark Arbour; All Rights Reserved.
Story Discussion Topic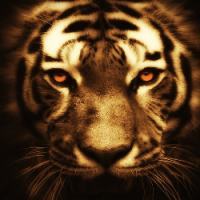 Open Club · 132 members · Last active
A fan club for Mark Arbour to chat about his stories
---
Chapter Comments