Black Widow - 21. Chapter 21
HAPPY THANKSGIVING, 2015!
August 8, 2003
Maui
Will
"So what's our plan?" Dad asked me. We'd gotten cleaned up, he and I, and we'd met everyone else by the pool where Darius was playing bartender. He handed me a drink.
I ignored my father for a minute. "Dude, this drink is fucking strong."
"Pussy," Darius said. I raised an eyebrow to challenge him, and he responded by going back to work at the bar, creating God knew what. I drank the strong drink in the meantime.
"We're going to have dinner in town," I said to Dad. "Kai's mom wants us to come to her restaurant."
"That sounds good," he said. "When are we leaving?"
"As soon as your date gets here," I said.
"My date?" Dad asked curiously. And as soon as he said that, Scott Slater came walking out onto the patio. I'm not sure if it was the plastic surgery that made him seem so young, but he looked like he was in his early 30s, not 40.
"Hey B!" Scott said to my father, the nickname he always used for him.
Dad smiled and went over to give Scott a big hug, and a pretty intense kiss. "Good to see you."
"I can tell," Scott said, smirking at my father. "Here's your mini-me."
"Ha ha ha," I said, in a surly way, but went over to greet him anyway. He gave me a hug and a pretty intense kiss too, which kind of freaked me out, but for an older guy, Scott Slater was hot. "Dude, careful. You could go to jail for that."
"Probably worth it," he said, leering at me.
"Scott's staying over and surfing with us tomorrow," I told my father.
"Best news I've heard all day," Dad said.
"He damn near drowned today," I said to Scott, referring to my father. "He may need some pointers."
"That wave was worth the gallon of seawater I drank," Dad said, cracking us up.
"I'm gonna wear you out tonight, so tomorrow you're too weak to surf," Scott said, in his sexiest voice. Damn, he could throw out some serious charm.
"I'll surf with you, but who says I'm sleeping with you?" Dad flirted back.
"I have a guarantee," Scott said, and winked at me.
"I told him he got to fuck one of us," I said to Dad. "Your call." He frowned at me, pretending to be pissed off, but I was doing this for his own good. Part of him moving on from the deal with Marc was him getting laid.
"That's blackmail," he said, being pissy.
"I think of it as a golden opportunity," Scott said, cracking all of us up. "And a win-win situation." He winked at Stef as he said that, since that was one of Stef's favorite phrases. That pulled Scott into their orbit, where he reconnected with Stef and Grand.
Darius walked up and handed me a shot. Paul had stood in the background, and I was worried that all of our banter was making him uncomfortable. I mean, he was going to the Naval Academy, so maybe it was weirding him out to be around these guys who were so blatantly gay. I took the shot, and grabbed another one off the tray, and walked up to Paul. I handed it to him, and that got a smile. "To new friends," I said, and held up my glass.
"New friends," he said, and we downed our shots. I'd rented a monster limo to lug us around, so I led them all out to it, and we piled in for the brief ride to the restaurant. I'd planned this big, fun party, and while everyone else was having a good time, I wasn't. I tried to paint my happy face on, but it was tough. First of all, Kai wasn't around. He was doing some surfing tournament on Oahu, so that meant that I was deprived of his fun company, and I wouldn't get to surf with him either. That wouldn't be too awful, though, since I had my father and Scott Slater to keep me company in the waves.
The big issue was Zach. I still hadn't heard from him. I kept wrangling with this shit in my head. On the one hand, I knew that it wasn't reasonable to expect that he'd call me and talk to me all the time like he used to. On the other hand, I'd dropped him off at the airport on Wednesday morning. It was Friday night. And since Hawaiian time was two hours behind LA time, it had even been longer than if I'd been at home. Was it too much to ask him to check in, especially after all the shit he'd just been through? I pulled out my phone and glared at it, as if it was the reason I hadn't talked to Zach. "Still hasn't called you?" my father asked.
"No," I grumbled.
He shrugged, which annoyed me. "You've got two choices, as I see it. You can either resolve to not talk to him until at least tomorrow, or you can call Brent."
I thought about that and smiled, not because those were great choices, but because that's the kind of advice he used to give me before he got all fucked up. It had been a while. "Good point. I'll be right back."
I got up and walked outside, but it was noisy there too, so I hopped into the limo. I think I woke the driver up, but I put up the privacy screen and told him I was just making a call, letting him get back to his nap. I dialed Brent's number and he answered. "Hey!" There was a lot of noise in the background; he was at a bar, or a party, or something like that.
"Hey!" I said, trying to sound upbeat. "Where are you?"
"Out with some of the guys from work," he said cheerfully. "What's up?" That last question was his polite way of telling me to get to the point.
"You talk to Zach lately?"
"No, why?"
"I dropped him off at the airport on Wednesday morning and haven't heard from him since then," I said.
"I wouldn't worry about it," he said casually, blowing it off.
"It's just weird that he hasn't returned my calls, and it freaks me out after all the shit he dealt with," I said. Zach had filled Brent in on all the drama with Julius and Trevor.
"He's probably fine," he said, but with less conviction. Great. Now I'd killed his buzz too. "I'll try to track him down."
"Let me know what you find out, OK?" I asked plaintively.
"I will," he said, and hung up. So now I'd called in the cavalry. Well, if Zach was pissed off about that, it was his own fucking fault for not calling me back.
I sat there, in a really bad mood, and was just about to light up my one-hitter to make myself feel better when my phone rang. I looked at it excitedly, hoping it would finally be Zach, but it was Wade. "You're up late!" I said as I answered the phone.
"Wasn't my plan," he said dourly. "Where are you?"
"In Hawaii with Dad," I said. "You back in the country?"
"We're back," he said. "We're at Goodwell."
"Cool," I said, since he seemed to be waiting for some sort of response from me.
"I got a call from my aunt. Trevor's in the hospital." His tone was firm, but there was no hiding his annoyance.
"What happened?"
"Someone beat the shit out of him," Wade said. He was uncharacteristically emotional; I could hear it in his voice. I was prepared to sympathize with him until I realized that he was calling me because he thought I was behind the attack on Trevor. That realization changed my whole mood. I'd gone from being sad, to being relatively happy to hear from Wade, to being pissed off.
"That's really a shame," I said insincerely. "Will he live?" It was obvious from my tone that I didn't give a shit if he did or didn't.
"He'll live, but he won't be walking all that well. Both of his knees were shattered."
"That's all?" I asked. I was really mad at him now, so I was baiting him. I'd promised him that I'd call the dogs off of Trevor, and he was implying that I hadn't done that, and that I was responsible for Trevor's latest problems.
"No," Wade snapped. "He has a major concussion, and a minor skull fracture. He's got a broken rib, and a broken arm."
"Sounds like he got worked over pretty bad," I said matter-of-factly.
"He did," Wade confirmed.
"So you just called me to tell me about that?"
"They don't know who did it," he said. "Yet."
"No leads?"
"None," he said. "Yet." That last word was uttered with a distinctive threat, just as he'd done the first time he'd said it.
"Did it happen in Virginia?"
"Yes," Wade answered.
"When?"
"They think it happened last night," he said.
"Maybe they'll find out who beat up your sister at the same time they find out who beat up Trevor," I said in a snarky way. Wade's sister had been beaten up a few years ago in a scheme that had been totally set up.
"Well here's the deal," he said, and now he was pissed off too, pissed enough to let me hear it in his voice. "Everyone called off all the dogs after that nightmare last month, only now, they're going to think someone is out for revenge."
"They?" I challenged.
"Mary Ellen, and probably my mother," Wade said.
"Are you working for them now?" I asked, just to set him free. It worked.
"No, but I'm trying to keep a lid on this situation," he yelled.
"Well, you're not doing a very good job," I responded calmly, doing just what I did when Grand got all flustered.
"What do you mean?" he demanded.
"You asked me not to do anything to Trevor because you wanted to explain things to me in person. I promised you I wouldn't," I said, only now I was letting my anger show, and it was my tone that had gotten loud. "Did we talk about that yet?"
"No, I haven't had time…"
I cut him off. "Basically, you blew the whole thing off and went on your merry way. You could have come out here and had dinner with me and laid this all out. Or you could have met me in New York and told me what was going on. You didn't do shit."
"So you went ahead and had them break Trevor's kneecaps?" he demanded. That was the reason he'd called me, and that was the big question on his mind.
"Even though you don't feel like your commitment to me was any big deal, I took my promise to you seriously," I said. And then I ended the call. Fuck Wade. I'd never betrayed his trust before. Between us, our word had always been our bond. With this one phone call, he'd shattered that. I sat there fuming, and pulled out my dugout, determined to relax myself, when my phone rang again. I was tempted to ignore it, but I saw it was Brent. "Hey," I said as I answered.
"I found him," Brent said. "He's in the hospital."
"Zach's in the hospital?" I asked, horrified. "Is he alright?"
"Got some pretty bad bruises on his ribs, and his arm is broken, but otherwise he's OK," Brent said.
"What happened?"
"Slid off the road somewhere near Topanga Beach," he said. "Totaled the fucking Durango. Airbags went off and everything." Typical Brent, worried about the car. Like I gave a shit about that.
"When did it happen?"
"A couple of hours ago," he said. "They finally tracked my parents down, and they called me almost right after you and I were done talking."
"Which hospital?"
"UCLA Medical Center," Brent said. "I'm on my way there now."
"I'll get there as soon as I can," I said.
"I can take care of him. Enjoy Hawaii," he said, like this was my one and only vacation trip here for the year.
"I'll be there as soon as I can," I reiterated, and hung up the phone. I went back into the restaurant where everyone was sitting around eating, having a good time.
"You're back," my father said.
"Brilliant deduction," I teased, then got serious. "I have to go to LA."
"When?" he asked.
"Now," I said firmly. They all looked at me, waiting to explain. "Zach's in the hospital. He totaled his car." I kicked myself internally for doing just what Brent had done, and focusing on the car first. I guess that was just the easy way to indicate it was a serious accident.
"Is he alright?" Stef asked.
"He's got some bruised ribs and a broken arm, but he should be alright," I said.
"Where'd he wreck?" Darius asked.
"Near Topanga," I said. "Not sure where, exactly."
"He will probably need to rest," Stef said. "Perhaps you should go back tomorrow."
"That is a calm and reasonable course of action," Grand said to Stef in a condescending way. "I'm sure that's just what you would have done." Stef frowned, while the rest of us chuckled.
"Call the FBO and see if they can get you to LA tonight," Dad said, going into problem-solving mode. When he had his shit together, like he did now, he was amazingly helpful. "We can handle the meeting tomorrow."
"Assuming you trust us to handle your project," Grand said.
"I'd say it's our project," I said with a smile. "I'll gladly leave it in your capable hands."
"They are quite capable," Stef said.
Paul and Darius were talking to each other privately, when Darius spoke up to bring their conversation to light. "We'll go back with you."
"You don't have to leave so soon," Dad said. "We can take you back."
"I've been away from home for a long time," Paul said. "Even though it's beautiful here, I'd like to get back."
"Then you will have to come back and visit when you have more time," Grand said, being the good host.
"I'll do that," he said, and smiled broadly. It was cute that his smile got a little broader when he aimed it at me.
August 8, 2003
Maui
Brad
"You guys and your fucking drama," Scott said to me, as we sat down by the pool and opened a couple of beers.
"Yeah, like your life has always been calm and sedate," I said.
"Well, lately it has," he said with a grin. "Will has it bad for this guy."
"He does," I agreed, thinking about how he was with Zach. "If they were about eight years older, I'd be happy for him."
"Why?"
"Because they're really good together," I explained. "He makes Will happy, most of the time. But this is a tough time to find the guy to spend your life with."
"You did," he said, reminding me of Robbie.
"Yeah, and look how that ended up," I grumbled.
"You were miserable the whole time? You didn't enjoy it at all?" he asked, taunting me.
I rolled my eyes at him. "No, I wouldn't change anything."
"Will probably feels the same way," he said. I thought about that and smiled ruefully, remembering how in love I'd been with Robbie. The only people who could have changed that were he or I. External forces were just peripheral.
"Probably does," I agreed. "The other thing is his career."
Scott knew I was talking about Zach and football. "Because he can't be out?"
"Because he can't be out," I confirmed.
"They could probably work around that," Scott said, even though we both were thinking about it, and realizing it would be pretty tough.
"Or Zach would have to make a really tough choice. I think he'd make the right one when he's older, which is another reason I wish this relationship had happened later in their lives."
"Darius seems to be doing well," he said, changing the subject. He was probing, but I let him.
"I wasn't all that keen on him going into the Navy, but it seems like that's his deal, so I'm supporting him," I said skeptically.
"I don't think he really gives a shit what you think."
I laughed. "No, he gives a shit, but he's going to do what he wants to do anyway."
"I can see that," he said, chuckling with me. "What about the other two?"
"Matt's got his life together pretty much how he wants it. He's got a son now, Bobby, and from what Wade says, that seems to have sparked his parental instincts. He's doing more with all three of the kids, not just Bobby."
"Sounds like domestic bliss," Scott said with a faked sneer.
"Sounds like it. He's loving being a dad, Matt and Wade seem happy together, and Matt is spending his extra time playing hockey or working or studying," I said. He really was in a good place.
"What about the bitchy one?"
That really made me laugh. "JJ is doing very well too. He realized that, with his somewhat petulant temperament, he would thrive in New York City, so that's where he's at."
"Perfect place for him," Scott said. Not surprisingly, of all my sons, JJ was his least favorite.
"He's finishing up high school, nursing his ACL injury, and getting involved in the fashion scene. Stef and I are flying out there next week for a meeting."
"Sounds like things have settled down to a good place with your family," he summarized.
"They have," I said, smiling as I thought about it, and appreciating what he'd done. He'd made me look at my life, and realize how lucky I was.
"How long are you going to be here?"
"We fly out tomorrow night," I explained. That would give us a day or two to recoup in Palo Alto.
"So what the fuck happened to you?" he asked. Most people wouldn't be so obnoxious and pry so intently, but we'd been friends since high school, and we'd shared a lot together, so that gave him the right to be a royal pain in the ass.
"I got comfortable," I said.
"And you lost yourself," Scott said, completing the thought.
"Yes," I said.
"You finally pull your head out of your ass?"
"More or less," I said, cracking both of us up. "For the first time in a long time, I feel good, just being me."
"That mean you don't want to fuck?"
"I didn't say that," I said, in a suggestive way.
"You seem stronger than you've been for a long time, B," he told me. "Reminds me of how you were when you saved my ass in '99."
"I'm glad," I said. "That's how I feel."
"So can we fuck now?" He was too funny.
"We can fuck now," I said. I led him up to my room, laughing as we went, and had a really good time with him.
August 9, 2003
Approaches to LAX
Will
The phone next to me buzzed so I answered it. "Mr. Schluter, we'll be on the ground in twenty minutes," the pilot said.
"That's great," I said. "Thanks."
"My pleasure, sir," he said. I felt the plane start to descend, so I took that opportunity to wake up Darius and Paul. They'd spent the flight sleeping, while I'd spent it worrying about Zach.
"Dude, that nap sobered me up," Darius said, even as he yawned and stretched.
"I have to figure out how to get back to Bakersfield," Paul said, sounding just as groggy.
"Stay in Malibu with us," Darius said. "You can figure out how to get there tomorrow."
Paul hesitated, so I jumped in. "Why don't you take the truck up to Bakersfield? Then you can bring it back sometime before you go back east."
"Good idea," Darius said.
"Truck?" Paul asked.
"It's a Toyota pickup. It's nice. You'll like it," Darius said.
"I don't know…" Paul said nervously.
"It's fine," I said, dismissing his concerns. He just shrugged and let us solve his problem.
"So what's our plan?" Darius asked, and then looked at Paul. "He's really organized. He'll have this all worked out."
"I'm anal-retentive," I said, winking at Paul, and annoying Darius by making him think of man sex. Paul just smiled and shook his head. He was used to me already. "There are two cars picking us up. One will take you guys to Malibu, the other one is taking me to the hospital."
"See," Darius said in his smarmiest way.
"You're lucky Paul's here; otherwise your ass would be walking."
"Thanks," Paul said. "Nice plane."
"Not as nice as Stef's," I said. "This one is more like my father's." That made sense, since it was a Gulfstream IV.
"Dude, I didn't fly for the first time until last year, so this is like a palace," Paul said.
"Did you fly back to Annapolis?"
"Yeah. I thought that was the shit, even though I sat next to some big dude and his big bitch." We laughed at that.
"You're lucky. We're all thin," I teased, kind of flirting. The plane flared, and then we felt the wheels touch down as the plane landed firmly on the ground in California. "Made it," I said.
"Duh," Darius responded. We taxied over to the FBO, and two cars came driving out as soon as we stopped. It took all of five minutes to sort out which bags and people went in which car, and then I was off to the hospital.
I called Brent and must have woken him up, because he was groggy. "It's three in the morning," he grumbled.
"Did you leave me a message with Zach's hospital room number?" I asked him. "Like you were supposed to?"
"No," he said sheepishly.
"Then that's why your ass is getting woken up at three in the morning," I said.
"Room 415," he said. "He's not real talkative."
"I'll bet he is," I said, in a slightly menacing way.
"Talk to you tomorrow," Brent said, and hung up. We got to the hospital and the driver dropped me off. I slung my backpack over my shoulder and strode into the hospital like I knew where I was going. I was pretty surprised that I was able to make it to Zach's room without anyone busting me.
He had his own room, something I'd talked to Brent about and asked him to set up. The last thing he needed was a nosy roommate hovering around him. I walked up to his bed and looked down at him. The lights were dim and he was sleeping, snoring softly in that way that was so familiar to me. Even though it was dark I could see the bruising on his face, but it didn't look horrible.
I sat down next to him and took his hand in mine. It was really swollen, and his knuckles looked cut up. I didn't want to hurt it, so I let his hand go and stroked his arm, focusing on his sexy bicep with the cute little dragon tattoo. "Stroking my dragon?" he asked in his sexy way.
"He's not getting bigger like he usually does," I said. He flexed his muscle, and made the dragon expand along with his bicep. I leaned in and gave him a nice kiss, one he returned with just as much feeling.
"You did not have to fly back from Hawaii just to see me," he said.
"I know, but I wanted to," I said. "How are you?"
"Sore. I just want to get the fuck out of here," he said.
"When does that happen?"
"Hopefully tomorrow," he said. "Otherwise I'm just going to walk out of here."
I lifted up his sheet and saw his body covered by the lame hospital gowns they give you. "No one will notice you leaving dressed like that."
"Yeah, I'll have to plan it better than that, and I'll need an accomplice. That's you."
"Right," I said. "Like I'm going to break the rules."
"You're the best at it," he teased. "Besides, I'm pretty sure visiting hours are over."
"I'm pretty sure they are," I agreed. "So what happened?"
He shrugged, at least as much as he could when he was in bed. "I fucked up. I was driving back down PCH and swerved to avoid a cat. Should have hit the fucking thing. Drove off the road and into the mountain." Zach was a good driver, so it surprised me he'd lose control like that, but shit happened.
"I didn't think you liked pussy that much," I teased, making him chuckle.
Then his mood changed, and he got serious. "I'm sorry I didn't call you."
"Yeah, that pissed me off, but it's hard to be mad at you when you're lying in the hospital."
"I was kind of banking on that," he joked, then got serious again. "I lost my phone. I just found it before the accident, just in time to listen to all your messages."
"Where'd you lose it?" Neither one of us was comfortable without our phones, so that must have freaked him out.
"It was in the fucking Durango, but the battery was dead, so I couldn't find it. I finally tore the thing apart and found it underneath the passenger seat," he said.
I nodded, even though that was total bullshit. He was lying to me. I could read him as well now, lying in this fucking hospital bed, as I could the first night we hooked up. But whatever the deal was, now was not the time to bust his balls about it. "So now you have a phone but no car."
"And a bruised rib, and a fucked up arm," he said. At least it was his left arm.
"How are you going to play football when you're all beat up?"
"I'm not," he said, and now he was genuinely sad. "I'm gonna have to stay out, or redshirt."
"After all the shit that's happened, maybe it's not a bad thing for you to skip this season," I said. His eyebrows furrowed as he got pissed just thinking about it, then he mellowed.
"That may be the smart thing, but it sure as fuck isn't how I wanted things to go," he said.
"Time to draw blood, Mr. Hayes," a cute nurse said as she breezed into the room. "I didn't know you had visitors."
"Just one," he said. "This is my cousin, Will."
"Well it's nice to meet you, Will," she said. She took some blood out of Zach's arm, and then left us alone. I figured she'd toss me out, but she was totally cool. Only he was too groggy to really talk, so I just sat there with him for an hour, then went home to get cleaned up, and get my own car so the driver didn't have to wait around for me.
I got back to the familiar house at six in the morning. My plan was to take a nap, a shower, and then go back to the hospital. Of course Darius and Paul were asleep or at least nowhere to be found, so I went up to my cool-as-shit room. When Zach was here, he shared my room. Since I wasn't living here full-time, there was plenty of room in the closet for our stuff. I walked into my closet and saw his clothes hanging there, unpacked just like they were supposed to be. There was a laundry basket with his dirty clothes, which was also the norm. I wasn't sure what I was looking for, but there was something going on. If I wouldn't have been able to tell Zach had been lying to me in the hospital, I probably would have thought everything was fine. But I could tell, and I knew that it wasn't.
I looked at his dirty clothes, looking for some clue as to what he may have been up to, but there was nothing there. I even checked the pockets: nothing. I did the same thing with his clean clothes, and came up blank on those too. He'd put his suitcase in the back corner, which was also normal. I looked at it, and it didn't have the big baggage sticker the airlines would have put on it. He'd evidently ripped it off, which was pretty unusual. He was like me, in that he tended to leave them on until it was time to travel again. Why would he take the time to remove it?
I picked up the small rolling bag and it was empty, and there was nothing on it until I turned it over. On the bottom, there was one of those small stickers they put on the sides of the bags, presumably to help with automatic bag sorting or whatever. That it got stuck on the bottom was surprising. I pulled it off and looked at it. It said CHO-LAX, and the name on it was Cruischank, C. I scanned my brain, trying to remember where I'd seen that name, then I remembered. When Zach had gotten to LA, the guys on the team had given him the ID of someone who looked like him, but was over 21. That someone was Colby Cruischank.
My mind started reeling as I put the pieces together, but I forced myself to think logically. I peeled the label off carefully and stuck it to a piece of paper, and then I put that piece of paper in my safe. I pored over Zach's suitcase again, to make sure there were no other signs that he'd missed, then went up and collapsed onto my bed. I felt the waterbed sloshing around underneath me, just a little bit since the mattress was so baffled, and appreciated that link to the sea.
Copyright © 2018 Mark Arbour; All Rights Reserved.
Story Discussion Topic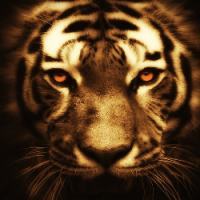 Open Club · 132 members · Last active
A fan club for Mark Arbour to chat about his stories
---
Chapter Comments