Black Widow - 39. Chapter 39
Chapter Thirty-Nine
August 27, 2003
New York, NY
JJ
Trying to figure out what to wear on my date with Patrick was really stressing me out. I'd tried on about fifteen different things, and none of them made me look the way I wanted to look. I wanted to look innocent yet sophisticated. I wanted to look boyish, but still project the image of a sage. I wanted him to want me, but I didn't want to look slutty.
My phone rang and I ignored it, but by the second ring I got worried that it was Patrick calling to change our plans, so I grabbed it. The caller-ID said it was Darius, and I hesitated, but when it rang a third time I gave in and answered it. "Hello," I said crisply, so he'd know I was still pissed off at him for letting Maddy play him like an idiot.
"I've been delegated to call you and tell you that Buzz's memorial service is this weekend," he said in his clipped way.
"When?" I asked, maybe a bit abruptly.
"If you'd check your fucking e-mail, you'd find out that it's on Sunday," he said.
"You're just telling me now?" I challenged.
"Yeah, I'm just telling you now," he said. "Will called me, and I lost our bet, so I had to call you."
"Well you two could do a better job of keeping me in the loop," I said.
"Look asshole, I don't want to talk to you, and Will doesn't want to talk to you. If it weren't for this deal, you wouldn't fucking hear from either one of us!" I ignored him, because they'd still call me, even if they were pissed at me.
"You wait until the last minute and then drop this on me?" Those idiots had no idea how tough it was for me to change my schedule around at the last minute. I didn't live their casual lives, where all they did was party and go to school.
"We didn't know that much sooner. Quit acting like you lost your fucking boyfriend," he snarled.
"We were close," I said, trying to sound wounded, playing on his sympathy. I should have known that wouldn't work.
"Dude, you were not that close," he said.
"How do you know?" I almost shouted.
"Just because you gave him a lame blowjob does not mean you're fucking married," he said, just as loudly. How the fuck did he find out I blew Buzz?
"Who told you that I gave him a blowjob?" I demanded.
"Will told me," he said. "Buzz told him."
"Buzz told Will that I blew him?" I asked, totally stunned. Was my love life broadcast over all the fucking televisions at Escorial? Did these people have nothing better to do than run forensic studies on who I'd messed around with?
"No, Buzz told Will you blew him and it was lame," he said, slamming me. I felt my ego reeling from that, but managed not to let it impact me at that moment.
"Did he tell Will that while he was fucking him?" I demanded, being a total smartass, because I knew Buzz wouldn't fuck Will after he messed around with me.
"I think Buzz told him after he fucked him," Darius said, blowing my prior thought right out the window. Was I just some fucking joke, some mercy case? Did Buzz hook up with me so he could tell everyone else and laugh about it later? "He did almost our whole fucking family." My mind was blown yet again. All of the normalcy I'd expect in this weird situation was gone.
"What?" I looked at the phone, wondering if it was some strange device that got calls from an alternate universe.
"He fucked Grand, Stef, Dad, and Will, and you sucked his dick," Darius said. I just sat there, stunned. "Guess he was trying to figure out who he liked best."
"I suppose he picked Will," I said bitterly. Will was such a fucking slut. He was so easy it was disgusting, but some guys seemed to go for that. I guess they liked the total lack of effort it took to get him into bed.
"Yeah, he did," Darius said. "So you can climb off your high horse, pull the stick out of your ass, and realize that with you, he was just having fun."
"Apparently not that much fun," I grumbled.
"Look, he said you were cute but inexperienced, and if he were into someone like that, you would have been awesome," Darius said. That was a major admission on his part. Darius didn't like to talk about man sex, so for him to do that meant that he was trying to make me feel better, and to save my sexual ego.
"Thanks," I said in a snarky way. "I'm sorry you got stuck calling me."
"Yeah, so am I," he said, all pissed off. "Check your fucking email. You're not getting calls from me anymore." Then the line went dead.
I collapsed on my bed and stared at the ceiling, trying to digest this whole situation. I'd been worried that I was Buzz's last piece of ass, but I was just one of many. Did Grand and Stef know he'd messed around with me before they were with him? Did my father? Did Will? And if they did, did any of them give a shit about me enough to maybe say no to Buzz? These people were fucking ridiculous. They thought with their dicks, and didn't let anything or anybody else get in their way, least of all me.
I heard the unmistakable noise of John Carullo coming home, clomping around the condo, until he stuck his head in my room. "What's with all the clothes?" he asked, since there was shit all over the place.
"I'm getting ready," I snapped.
"You don't look like you're getting ready," he teased, since I was lying on my back.
"Will you just leave me the fuck alone?" I demanded.
"You got it," he said. His annoyance with me was pretty obvious, which was rare, and if I didn't get his point from the tone, the way he stalked down the hall to his room would have clued me in. Another person I'd manage to piss off.
August 28, 2003
Boston, MA
Wade
"Don't forget we have hockey tonight," Matt said to me enthusiastically. I looked up from my breakfast and smiled back.
"Practice for the new season," I responded. We played in a gay rec league, and while I had fun with it, his enthusiasm was on a whole different level. He'd been looking forward to the start of practices tonight for the past month.
"What are you going to do today?" he asked me.
"Research," I said in a depressing way. I'd been working on figuring Lord Preston out, but I'd run into brick walls. Whatever Alexandra Carmichael had been talking about had yet to turn up. I'd put Sean on it too, so I was hoping that the private investigator we'd hired would turn up some info about him.
"Still no clues?"
"Not yet," I said, forcing myself to be unemotional about it. My phone rang and I saw that it was Sean. "Maybe this is news."
I answered the phone and heard Sean's voice respond. "Hey there, thought I'd give you an update and some news."
"Must be interesting, since you're up so early," I teased. It was 7:00 in San Francisco.
"It is," he said. "Our private investigator resigned."
"What?" I asked, shocked.
"The firm we hired notified us that they discovered conflicts of interest, and said they couldn't help us. They refunded our advance immediately," he said.
"That's pretty unusual, isn't it?"
"First time it's ever happened at our firm as far as I know," he said. "A PI firm usually vets that stuff before they take on the job. And this is even stranger, since it's not just some dude we hired, it's an entire firm."
"So what you're telling me is that someone put pressure on them to back off," I said, getting the context.
"That's what it sounds like," he said. "It looks like I'm going to have to dig a little deeper and try to find someone in South Africa who doesn't like Lord Preston."
"Thanks Sean," I said, even as that rolled around in my brain. Lord Preston evidently wielded enough power to scare off private investigators, a whole firm of them. What did he do to have that kind of influence?
"There's more news," he said, changing the subject. "I heard a rumor that the DA is going to announce a plea deal with Alexandra Carmichael this afternoon."
"Jail time for her?" I asked in a jocular way. We all knew she'd been trying to dodge incarceration, and I certainly didn't blame her for that.
"No. No surprise there," Sean said, chuckling. "I have to call Brad and let him know."
"Thanks Sean," I said. "Keep me posted."
"I will," he promised, then hung up. I'd just finished telling Matt what happened when my phone rang again. I assumed that it was Sean calling me back, but instead I saw that it was Beau. I hadn't heard from my brother for quite a while.
"Hello," I said in a friendly way.
"I need you to answer a question for me, and I need you to give me the goddamn truth," I heard Beau snarl. That was completely out of character for him. He was usually a very happy person, because like my father had done, he kept his head buried in the sand and didn't see the evil corruption that possessed my mother.
"What is your question?" I asked him coldly.
"Did you do this to Mother?" he demanded.
"What are you talking about?" I asked him, genuinely confused.
"You trying to tell me you don't know about this?" he demanded in what was close to a shout. Beau was rarely this agitated, but when he was, the only way to get through to him was to back him down.
"I have not talked to Mother in months, I have not heard anything about her for a while, and don't you dare raise your voice to me," I said the words slowly and strongly for impact. They worked.
"She was found in a hotel room this morning," he said sadly. "She was raped." My eyes bulged.
"Raped?" Matt stared at me, freaking out as he put things together from only my side of our conversation. "Is she alright?"
"She's recovering," he said, a little more calmly now. "She's at Georgetown Hospital."
"Do they know who did it?" I asked.
"Not yet," he said in a slightly menacing way, as if he was trying to imply I was behind it. I ignored his attitude for now. "They're doing a DNA test."
"Have you been to see her?" I asked.
"I have," he said. "She doesn't look beat up, but it was, uh, tough on her." There was no way to think about that statement without thinking about my mother getting raped, and there was no way to think about that without getting totally grossed out.
"Well I didn't know about it, and I didn't have anything to do with it, but I will try to visit her if she wants company," I said.
"She'd probably like that," he said, and sounded guilty now. I did not want to go to Washington and I did not want to see my mother, but if Beau thought I might have something to do with it, others probably felt that way too. At the same time, there was no way I could go there and see her if I'd had anything to do with her rape, so it was something I was going to have to do. It would prove my innocence to any of the skeptics who knew me well enough to matter to me.
"Then I will let you know when I get there," I said, and ended the call. I turned to Matt. "Someone raped my mother, she's in the hospital, and I have to go see her." One of the nice things about having a partner like Matt, where we were so in tune to each other, is that I didn't have to share my internal ruminations about why I had to do this. He knew me, and he knew why.
"You want me to go with you?" he asked, partly with dread.
"No, you've got hockey tonight, and you've got plans to take the kids to see your parents tomorrow," I said. "I'll leave today and hopefully I'll be back by tomorrow."
"They don't need me," he said.
That was so sweet of him to offer to do this, but it was going to be a shit show, and there was no reason to drag him into it. "Yes they do, and so do I," I said with a smile, "but I'll be fine without you on this trip."
"Good," he said, and gave me a nice kiss.
"If I miss you here, I'll catch up with you in Cleveland," I said.
"That's cool. Be careful," he said, then paused. "You think Jake had anything to do with this?"
I hadn't gotten that far in my thought process yet. He was in DC, and he was gunning for my mother, so even though I didn't' think he did it himself; it was entirely possible that he arranged it. "I don't know," I said honestly.
"He sure was gunning for us to be badasses," Matt said.
"Yeah, but this would be a big deal, to do that without getting approval," I said.
"Maybe he got approval," Matt said, thinking out loud.
I shook my head. "No, that would not have happened. No way that JP or Brad would leave me out of the loop on something this important."
"You're right," he said, smiling at my confidence in them. I called Sean back and filled him in on this latest development, even as I walked up to my room and began to plan out my wardrobe. He promised to update Brad and the Escorial crew on the issue. I got all my travel plans arranged, including booking a suite at the Four Seasons in Georgetown. It wasn't until I was in the car on my way to the airport that I called Beau back.
"I'll be in Georgetown by this afternoon," I told him crisply.
"Thanks Wade," he said, in a much more relaxed mood now. "I'm sorry I freaked out on you."
"You should know me better than that," I said, and not nicely. "Did you talk to Mary Ellen yet?"
"No," he said.
"I'll handle that," I told him, then ended our call. I flipped through my contacts and found Mary Ellen's English cell phone number and dialed it. It took a little bit to connect, almost like a regular long distance call did when I was a kid.
"Hello, Wade," she said cheerfully.
"I hope I didn't catch you at a bad time," I said.
"I was just about to start getting ready for dinner," she said. "Alex and I are going out tonight."
"So you're back in London?"
"We are," she said with relief. She didn't enjoy being at Bridgemont as much as Alex did, and she liked it even less when Nana and the Duke were there.
"Beau just called me. Mother is in the hospital. Someone raped her," I said. There was silence, and I suspected that while Beau had been horrified, and I'd been upset, part of Mary Ellen would find this hysterical.
"Do they know who did it?" she asked.
"No," I said. "Do you?"
"No," she answered without the outrage I'd shown, which was actually very genuine for her. "The list of people who could have done it, or who did it, is pretty fucking long."
"True that," I agreed. "I'm going to go see her. I'll keep you posted."
"You're going to go see her?" she asked, as if shocked that I'd go that far out of my way to see her.
"Yes," I said simply. There was no need to reveal any of my inner thoughts to Mary Ellen.
"Maybe I'll meet you there," she said. "I'll see what I can do."
That really did surprise me. "Of course you will be welcome. I got a suite at the Four Seasons. It has an extra bedroom. You are welcome to use it."
"Why thank you, Wade," she said with her coquettish act. "I'll let you know what my plans are." We ended our call after that, with me feeling very confused and concerned.
The trip to DC was time consuming, even in a private jet, but I managed to get to the hotel, unpack, change and freshen up before heading over to the hospital to see my mother before dinner. I walked through the halls, following the directions Beau had given me, until I got to her room. There was a large, menacing-looking guard outside. "Can I help you?" he asked in an aggressive way.
"I'm here to see Elizabeth Danfield," I replied calmly.
"Mrs. Danfield is not receiving visitors," he said firmly.
"Mrs. Danfield is my mother," I said coldly.
"Let me see if she's available," he said. "What's your name?"
"Wade Danfield," I said, annoyed with this goon and his horrible manners. He went into the room and returned shortly.
"She asked that you give her half an hour to finish her dinner," he said. This was a blatant power game on my mother's part, especially since I'd seen them assembling dinner trays when I walked through the halls, so I was pretty sure she didn't even have hers yet.
"Please let her know that I'll check back later this evening, and ask her if there's a good time for me to visit," I said, calling her bluff.
He went back in and came out very quickly. "She can see you."
"Excellent," I said, and followed him into her room. She was lying in bed, and interestingly enough, there was no food in the room.
"Hello Wade," she said in her frosty way. "Did you just show up to laugh in my face?"
"I did not," I said. "How are you doing?"
"When I find out who did this to me, they will pay dearly," she said with clenched teeth, showing her anger in what was one of the scarier displays a person could witness. I knew this was a demonstration designed to warn me, because she'd of course suspect that I had something to do with it. She knew that family ties were important to me, and that for me be involved with her rape violated every code that I believed in, but she was letting her emotions override that knowledge just a bit.
"That's a battle I will be glad to help you fight," I said honestly. I saw that register with her briefly, and her shields fell for a second before she got angry again.
"Even if it is Matt's family?" she demanded, collectivizing the Crampton-Schluter brood.
"I will, even if it is them," I said. It was an easy pledge to make, since I knew none of them would do this, and if they did, they would be expert at covering their tracks, so I'd never have to make that decision.
"Thank you," she said, and actually reached out to hold my hand. Hers was as cold as ice. "I was feeling very alone."
"You are not," I said. "What happened?"
"I was at a charity event and I'd gotten a room at the hotel since it is so much easier to just retire upstairs at the end of the party," she said. It would also be easier if you wanted to have a tryst with someone, but I didn't want to think about her having sex with someone, so I ignored that. "I went back to my room, and the next thing I knew, a strong man had grabbed me, blindfolded me, and tied me up."
"Did you get a look at him?"
"I didn't see a thing," she said, shaking her head in annoyance. "I thought he'd do it and just leave, but he stayed around and used me for his enjoyment a few more times."
"I'm sorry," I said to her genuinely. Rape was a horrible crime.
"He finally left, but I was tied up. I wasn't discovered until the cleaning people came by this morning," she said. "That was almost as humiliating as being raped." My mother was very careful about remaining aloof from the staff, so I could see how having a chambermaid find her naked and tied up would totally freak her out.
"Are you going to be alright?" I asked.
"The idiot didn't use a condom, so I have that to deal with," she said, thinking of AIDS and other venereal diseases.
"I guess the only good news is that leaves a pretty strong DNA trail," I said ruefully.
"I'm not sure it was worth it," she said.
"It will be an uncertain few months for you, but you'll come through this alright," I said. "I've had to deal with this before."
"When?" she asked.
"When Matt was in the hospital for his kidneys, they were concerned that he was HIV positive. His test showed that he actually had the virus, so that was a little alarming," I said. I didn't tell her about the more recent incident a year ago, when we'd been estranged.
"That must have been hard on you," she said. "I know how much you hate uncertainty."
"I do," I agreed. We were both so relaxed and having an amiable conversation, I decided to take a risk. "I have a question for you."
"Go on," she said cautiously.
"What does Lord Preston do for a living?"
"I have been told that he is a real estate developer," she said, which was a clever way of dodging the issue.
"I have been told the same thing, but I am convinced there's more there than meets the eye," I said.
"That is probably true," she said cryptically. I wasn't about to beg her for information on him, which is what she wanted me to do. "He married into a cadet branch of the DeBeers family."
"I was led to believe that he was focused on money," I said. "If he's got access to those diamond riches, I shouldn't think money would be a problem."
"Just because he's focused on money doesn't mean he's poor," she noted.
"That is a very good point," I agreed. Alex and the Duke had implied that Lord Preston was all about money because he had none. It was possible that he was just a ruthless capitalist. "That still does not explain his lack of real estate development successes."
"It does not," she said. "So then you must evaluate the facts. He is focused on making money, while he already has a lot of it, and the company that would seem to drive that wealth does not seem to generate much of an income."
"You're suggesting that his real estate development company and career is a front to hide his other, more lucrative activities?"
"I'm doing a little more than suggesting that," she said. A nurse came in, inconveniently interrupting our conversation.
"We need to take Mrs. Danfield down the hall for some tests," the nurse said officiously.
"I enjoyed our visit, Wade," Mother said, dismissing me. "Come see me again."
"I'm glad I came to see you," I said, since it hadn't been all that enjoyable. "I'll stop in and see you later today or tomorrow." I gave her a kiss on the cheek, and then they wheeled her off with her guard in tow. I went back to the hotel, not a little confused.
August 29, 2003
In the skies over Nevada
Brad
I was trying to relax as we flew to Texas on Stef's massive Airbus jet, but since my plane was blown up, I'd found air travel to be not a little stressful. "We've taken steps to significantly improve security," JP said, as if reading my mind. That just annoyed me more, since I didn't want to look like a coward.
"I'm sure you have," I snapped. Stef raised his eyebrow in a curious way, and I looked away, trying to ignore them.
"It is actually going to work out quite well, if I can get the zoning approvals done," Stef said.
"What do you mean?" Will asked.
"I bought the FBO in Palo Alto that manages my plane. Business has been less than stellar for them, so in this way they can focus solely on our needs," Stef said.
"If they're focused on our needs, I hope you hired the pilots," Will said in a slutty way. Stef got mildly annoyed, while Will just smiled at him. He'd been testing Stef, to see if he was making any progress, and he'd gotten the answer he expected.
"We will keep the Airbus and the Falcon there, as well as your new plane," JP said, bailing Stef out.
"I talked to the Gulfstream people, and they were pretty thrilled that I wanted to replace my jet with another G-V," I said.
"Have they figured out what caused the prior plane to crash?" Stef asked.
"I talked to Jake and he says they're convinced it was a bomb, but they're still trying to exhaust all the other possibilities before formalizing that in a statement," I told them. I'd seen enough of the information to make that call myself.
"Your public commitment to purchase another Gulfstream jet will probably look better if it happens before they make that pronouncement," Stef noted.
"Probably," I said, but I really wasn't worried about Gulfstream and their PR issues. "So how is buying the FBO going to keep us all safe?"
"We will be able to screen bags and items that are loaded onto our planes as we see fit," JP said. In other words, if we had people travelling with us we didn't know all that well, we could scan their bags, or if we suspected something, we could scan that as well. At the same time, we wouldn't have to endure the tedious airport-type routine that commercial aviation plagued its customers with.
"There is one other benefit," Stef said. "It seems that if we have an FBO we can also operate a helicopter service."
"Why would you want to go into the helicopter business?" Will asked.
"I do not want to go into the helicopter business, but I would like to be able to avoid traffic in the Bay Area by taking a helicopter to the airport," he replied, in a relatively unpleasant way.
"You couldn't do that before?" Will asked.
"We could not," JP said, taking over before Stef poked Will enough to provoke an argument. "There is another factor involved, in that we'd need a place to land a helicopter near Escorial. That is also a problem, one that our neighbors, such as they are, would find objectionable."
"So how are you going to work around that one?" I asked. I'd always thought that would be the bigger challenge.
"It seems that Stanford would find it useful to have a heliport near the antenna, and adjacent to the linear accelerator," JP said. "If we pay for it and install it, they will allow us to put in a road from Escorial to the helipad and to use it."

The Dish, at Stanford University
"Very clever," Will said. JP smiled to acknowledge that compliment.
"They've already given us access to those lands for horseback riding, and we've handled that responsibly, so they're willing to enter into this agreement with us regarding helicopters," JP said.
"Have you heard anything more about Elizabeth Danfield?" Stef asked.
"I have not," I said. "I talked to Wade, and he was staying in DC for the time being. I think Mary Ellen is due to arrive sometime today, and they expect her to be released from the hospital tomorrow."
"I'm surprised that she already hasn't been released," JP noted.
"Wade told me that he thinks she's doing it for dramatic effect," I explained. That got a collective eye roll from our group.
"They still don't know who did it?" Will asked.
"They don't," I said. "Alexandra's deal is due to be announced today. She is acknowledging her guilt, but getting off without jail time."
"Then we will have to make sure we transfer the funds to her that you promised," Stef said. "Has she given you any direction on that?"
"I've gotten two sets of instructions. I got a directive from Mike, and a directive from Alexandra, and they conflicted," I told them. There had been entirely different bank accounts and trusts set up. "I talked to Mike and he told me to split the money up equally between both directives."
"What do you think that means?" Stef asked.
"I think it means that Mike hasn't been able to rein in Alexandra like he'd hoped he could," I said. "I think she used him to get her deal done, but she's not about to let him have any say in how she handles her money."
"It is quite dangerous for her to be free, more or less, with those kinds of resources available," JP observed.
"It is even more dangerous for her to not make the deal, and to face jail time myself," I quipped, reminding him of the risks.
"That is a good observation," Stef said. "We will have to hope she has been neutered somewhat after her experiences tangling with you."
"We can hope," I said skeptically.
"I have booked rooms for us in Austin," Stef said, focusing on our current trip.
"I'm staying at the ranch," Will asserted.
"I am not sure that is a good idea," Stef said.
"I wasn't making a suggestion, I was stating a fact," Will said angrily, his patience with Stef now exhausted. "If you're afraid to stay there, go ahead and run off to a hotel."
"I am not afraid," Stef snapped back.
"I would like to know why you think it is preferable not to stay at the ranch," JP said to Stef firmly, truncating their spat.
"Why don't we move to the board room," I said. We were in the flying room, which was nice for casual conversation, but the board room, which also doubled as the dining room, was better for business meetings. I also thought a change of venue may calm Will and Stef down a bit.
"Good idea," JP said. We got up and moved to that room, while Will got people drinks. Stef pulled out a piece of paper where he'd summarized what he'd found out about the Dalbys. He handed out copies, and I was relieved that he'd remembered to make one for Will.
"I have spent a great deal of time with Buzz's attorneys," Stef said. "I tried to summarize the family and its structure on this page."
"Interesting," I said, as I scanned it. "So the patriarch is Buck Dalby. He's 71 years old. And his wife is LaDena Mae Dalby, and she's 64."
"That is correct," Stef said. "From what I could gather, Buck is responsible for operating the ranch and the business side of the family, while Laddie Mae handles the family. They would have me believe it is much like the classic American family, only with more land and more money."
"Who is Laddie Mae?" I asked.
"That is what they call LaDena Dalby. I understand that the staff calls her Miss Laddie, while her friends call her Laddie Mae," Stef said.
"You are her friend?" JP asked.
"I am taking liberties," Stef joked, which helped lighten the mood. "They have three children: Buzz and his two sisters." We ignored that he'd referenced Buzz in the current tense.
"His sisters are named Vinola and Verlinda?" Will asked with a snicker.
"They are odd names, but I am learning that is not unusual in Texas. Vinola goes by Nola, and Verlinda goes by Linda," Stef explained. "Linda is the oldest, and she married Chuck Carter. His family owns a ranch near the Dalbys, albeit a much smaller one. She has two children. The oldest, Preston Dalby Carter, is 19. She also has a daughter, Margaret Dalby Carter, who is 17."
"I wonder if he's hot," Will joked.
"I do not know, but he is a sophomore at the University of Texas," Stef said. "Buzz is the middle child, and while he had three marriages, he only had one child: Dally. Nola is the youngest. She is married to Carlos Martinez, and they have three children. The oldest is Spencer Dalby Martinez, who is 17, and the other two are much younger."
"What's the story with that?" I asked.
"Carlos was a rodeo rider, and apparently a very young Nola fell in love with him and got married. They divorced, then married again some years later. The last two children are a result of that remarriage," Stef said.
"And who is this?" I asked, pointing to the name Maria Consuela Ortega.
"That is Buzz's wife," Stef said. "They were in the process of getting divorced at the time of his death." We all knew that, as Buzz had been pretty open in talking about his legal battles with her.
"What's this ranch like?" Will asked.
"The Dalby ranch is one of the largest ranches in the world," Stef said, sounding like a sage even though he was only reading from notes. "It is structured in a most unusual way."
"What do you mean?" I asked.
"Dalby ranch is a privately held corporation," Stef said. "I do not know the reason it was set up that way, but it was evidently done quite a while back. All of the acreage, everything except the main house and the immediate 100 acres surrounding it, are held by the corporation."
"Who owns this corporation?" JP prompted.
"As it is currently structured, Buzz owns 36% of the shares, while each of his sisters own 32%. Those shares have no voting privileges as long as the three master shares are active. Those are held by Buck and Laddie Mae," Stef said.
"So they maintain control while they're alive, and then when they die, the shares allocated to their kids become the only shares?" I asked.
"That is how it appears," Stef said. "It is not too terribly different than how Ford has structured its stock to maintain family control."
"You said the main house isn't included in that," Will said. "What's that like?"
"It is sometimes jokingly called the Texas White House, although that will probably change now that George Bush seems to have acquired that moniker for his Crawford ranch," Stef said. "It is quite huge, and includes several outbuildings, one specifically for guests."
"Why did he make you the executor of his estate?" I asked Stef.
"That is something I have not been able to discover," Stef said. "The attorneys were very forthcoming, but when it got to that detail, they were less communicative."
"He must not trust his parents to handle things," I mused.
"And there is an even bigger surprise in his estate documents," Stef said. He liked drama, so he was really building this up, waiting with a long pregnant pause. "He has asked that you be named as Dally's guardian."
"Me?" I asked, stunned. "He did that, even after he saw how I fucked up dealing with my own sons?" Will laughed at that, and so did the others.
"Or maybe he saw the result, and felt that in the end, you had done a good job," JP said.
"Maybe," Stef said a bit sarcastically, getting a glare from Will.
"I still don't understand why you opted not to stay at the ranch," I said to Stef, to keep Will from really ripping into Stef.
"It seems that there must certainly be some significant family drama underneath the surface, if for no other reason than because of how Buzz asked us to be involved," he said. "I did not think it would be wise to be immersed in that conflict."
"I disagree," JP said. "If there is conflict and disagreement, I think we should be in the middle of it."
"Besides, you're good at that," Will said to Stef, getting a dirty look in return.
"If we are to discover what is going on here, that is our best vantage point," JP said.
Copyright © 2018 Mark Arbour; All Rights Reserved.
52

1
Story Discussion Topic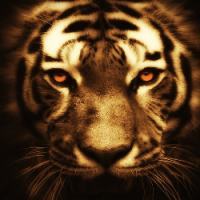 Open Club · 132 members · Last active
A fan club for Mark Arbour to chat about his stories
---
Chapter Comments