Black Widow - 10. Chapter 10
July 27, 2003
Pacific Coast Highway
Santa Monica, CA
Will
"Oh, so now that you're some big time college jock, you can't even be seen with me?" I demanded, totally outraged.
"That has nothing to do with it," he snapped. He was more agitated than normal. It was just a little weird.
"You don't get to have attitude with me about this," I yelled. "This is total bullshit." He said nothing, just stared ahead. "Do you honestly think it's reasonable for me to be totally OK with you sending me an e-mail, telling me you were breaking up with me, and not giving me some kind of reason?"
"I did what I had to do," he said, but softly.
"Why? Why did you have to do that?"
"Will, this isn't going to work," he said to me plaintively. He was completely full of shit, and really pissing me off.
"Do you remember the night we first hooked up?" I demanded. "Do you?"
"It was the night of Robbie's memorial," he said.
"And do you remember what I told you? I told you that I could read you like a book. I told you that I was safe from your bullshit, because it wouldn't work. Because I'd know when you were lying."
"I remember," he said.
"You're lying now. I know it, and you know it."
"I am not fucking lying," he lied.
"Look, let me lay this out for you, asshole. Whatever happened inside that fucked up brain of yours to do what you did, you owe it to me to explain it."
"Who says you get to make the rules on that?" he demanded, because I had him cornered.
"Seriously? You think I can't make your entire life a living hell if I want to?"
"You'd do that to me?" he asked me, and that prompted me to look over at him, to take my eyes off of traffic to gaze briefly into his eyes.
"No, I wouldn't," I said. I still loved him too much to hurt him, and I probably always would. This was wrenching. This guy had been my boyfriend for over a year, the guy who I relied on, the guy who I loved being with, and yet we were here, in the car, like two strangers. I drove north on PCH, with neither one of us saying anything. It was late Sunday afternoon, so the traffic was light or at least it was in our direction. I hoped that my anger would fade, that some silence would help, but it wasn't working. I'd really tried to work on that, on being less volatile, but this time, I was probably going to lose that battle.
We stopped at the light on Carbon Canyon Road, and I just stared ahead, waiting for it to change. I shifted the Ferrari into first gear, and felt his hand on top of mine. He kept it there, shifting with me, as I made the turn onto Malibu Drive, the turn into the Colony, and the final turn into our garage. I parked and sat there, savoring the touch of our skin, this connection that reminded me of how important he was to me, until he ended it.
In silence, we walked through the house. I was relieved to see that no one else was around. Jeff probably had taken Ryan to get his car, and Cody wasn't there either. I led Zach into my bedroom and shut the door, making sure to take the time to lock it. I'd learned a long time ago that was important, especially with my family. I grabbed a couple of cokes from my fridge, handed him one, then we sat down on the couch. "Did I do something wrong?" I asked him plaintively.
"No," he said, shaking his head for emphasis. "It's not about you."
"I mean, it kind of is," I said, giving him a wry smile.
"You're involved," he said, smiling weakly back at me, and then we looked away from each other.
"Tell me that you don't love me," I demanded.
"I can't tell you that," he responded.
"Is there someone else?"
"No."
"Then why?" I asked.
"It's complicated," he said. I was ready to lash out at him again, but he was floundering as badly as I was, so I calmed my ass down.
"Just tell me what's going on," I said.
"You'll let me finish before you freak out on me?" he asked, smiling slightly.
"I'll even listen to what you're saying," I said. I moved closer to him and put my arm around him. I thought that being nice to him would help out, but it just seemed to make things worse. He started shaking, and got this really pained look on his face, and then he doubled over, grabbing his stomach. There were tears sliding out of his eyes, even as he rocked back and forth in pain.
"I can't fucking do this," he said, almost a sob, and ran into the bathroom. I followed him but stayed back, even as he went in and puked. Holy shit. I'd never seen him lose it like this. I never thought he'd be so upset that he got physically ill.
I approached him slowly and rubbed his back gently. "Zach, it's going to be OK. It's safe. No one can hurt you here."
"You can," he said.
"I'm not the one who broke up with you," I reminded him coldly, then modified my tone. He threw up again, and he was really freaking me out. "I can take you to the hospital if you're sick."
"Yeah, that will go over great," he grumbled. I remembered how we'd had this big argument in Hawaii last summer, and how Matt had pulled me aside and told me that when he was freaking out like this, it meant that he was confused, and that my job as his boyfriend was to help him figure things out. I almost let myself get bitchy, reminding myself that I wasn't even his boyfriend anymore, but then I stopped myself. I did love him, and he needed me now, probably more than he ever had.
I knelt down next to him, and flushed the toilet, because his puke floating around in there was so gross it was going to make me hurl, then made him look at me. "I love you."
He gave me a weak smile. "I love you too."
"I promised I'd be calm and listen to you, and I will. Together, we can work out whatever has you so upset."
"I don't think we can work it out this time," he said, shaking his head.
"Well, at least give me a chance to try," I pleaded. "What have you got to lose?"
"Nothing, really," he said despondently. "I've already lost everything, or I will now."
I was losing patience with his whining, and he got that even before I said anything. "Tell me what happened," I said, but it was more of an order.
He nodded, but got up and paused to brush his teeth. "OK if I use your toothbrush?"
"Dude, you have sucked your own load out of my ass," I said, making him grin and making him horny thinking about it. "I think using my toothbrush is a non-event."
"You look really good, by the way," he said, flirting, getting some of his game back.
"I tried to look my best for you," I said seductively, making him swallow hard. It was so cute the way his pants tented out a bit. But it was time to talk, not to fuck, and he got that.
"When I got back from the wedding, I had a visitor," he said. "You know him."
"Who?"
"Wade's cousin," he said.
"Wade Danfield? That Wade?" I asked stupidly.
"That Wade," he confirmed. "His cousin came to see me."
"Which one?" Wade had quite a few cousins, but only two first cousins.
"Trevor," he answered. Trevor Armistead was a fun guy, a life-of-the-party dude who got along well with both Matt and Darius. He was really sexy, with his drawling Virginia accent and his tall, fit body.
"What did Trevor want to see you about?"
"He took me out to dinner, and told me that your family was concerned about our relationship, especially Wade."
"Wade wouldn't say that," I said, but a look from him reminded me that I was supposed to listen.
"He pointed out that there was no hope for us, that I'd never be able to treat you right because of football, and that all I was doing was stringing you along. The bottom line is that by still being with you, I was torturing you."
"You don't believe that, do you?" I asked, stunned at how gullible he was being.
"He was pretty persuasive, and he told me that Wade asked him to talk to me, and that they'd chosen him after talking to everyone, including JP and Stef," he said. I stared at him, stunned by that.
"That can't be true," I said, then smiled. "Not if all of those people value their lives." This had to be bullshit, didn't it?
"So the solution was for me to end things with you now, because even though it would be tough, it would be easier than doing it later," he said.
"What did you say?"
"I told him that it was bullshit, and that it was up to us to make that decision, and that the rest of them could fuck off," he said, letting his anger out so I could see how pissed off he was. "He told me that he understood how I felt, but that's not how the world works. It was so weird. It was like the dude was threatening me and bullying me, but doing it in a way that made it seem like he was my friend."
"That's because he was manipulating you," I said, picturing the scene perfectly in my mind. Trevor would come with some bonafides, as a member of our extended family, and what he lacked in credibility he could make up for with his smooth salesman's routine. And his work as a trust officer would probably have made him even better at dealing with younger guys with issues.
"He told me that I had to make a choice, right then. He said I could either end things with you, or end my football career."
"Why would you have to end your football career?"
"Because they had pictures of us," he said. "They were hot." That meant they were pretty explicit.
"Where did they get them?"
"They were all places that were private, but also kind of public," he said. "Like that time I blew you in the car at that rest area off I-280."
"They must have been stalking us," I said, horrified and totally creeped out.
"None of the pictures were at Escorial, so I guess we were safe there," he said. "Should have been more careful." That was some small comfort.
"When did they take these pictures?"
"Earliest picture was around the end of school," he said, "so probably for about a month."
"So if you chose me, they'd release the pics," I said.
"That's the story," Zach admitted.
"Why didn't you tell me this?" That I didn't get.
"Because if I told you, they said they'd release the pictures. Or worse."
"Worse?"
"Trevor reminded me that I was dealing with some pretty powerful people," he said.
"Evidently you're more afraid of them than me," I said, being bitchy.
"No, I just knew you'd never hurt me, and they would," he said. "Look Will, I'm so pissed off at myself, I'm about to puke. Again." He paused, probably hoping I'd laugh, but that wasn't happening. "I don't have all this power and money that you have. My father is a fucking garbage man. So when some rich guy says he can fuck up my life, there's a pretty good chance he can do it. That's the world I grew up in. You got two choices: toe the line, or fight and lose."
"So you chose football," I said. "They told you to dump me or they'd ruin your career, and you tossed me as fast as you could."
"It wasn't like that," he said. Then sighed. "I guess it was."
"If you would have come to me, I could have helped you out with this, but you didn't," I said.
"I fucked up," he said, and hung his head.
"Why didn't you talk to me on the phone? I called you, I heard you answer, but you hung up."
"See, I knew this was hopeless," he said. "I knew that I could never be around you and fake how I felt. When I heard your voice, I just started smiling. The only way it would work is if you and I had no contact."
"So that's why you hung up?"
"That, and there's one other thing," he said. "I think I'm being watched."
"Who's watching you?"
"Julius," he said. "I think he's watching me for them. He was standing there with me. I answered the phone, he looked over at the caller-ID, and I hit end. He slapped me on the back and gave me a high five."
"Maybe he just wanted to party with you," I suggested.
"Maybe, but after Trevor came to see me, Julius seemed to have a lot more change in his pockets, and he seemed real intent on keeping me busy." The depth of their plan to separate us was really mind-boggling.
"I have no idea what the fuck is going on here, but no matter what happens, you're fucked."
"I know," he said sullenly, then thought about what I said. "Why?"
"Because those pictures aren't going away," I told him. "You are always going to be their bitch."
"Fuck," he said, and this time, he really was despondent. My insides were roiling, and my mind was going just as fast.
"I need to make a couple of phone calls," I said.
"I can just take a cab back," he said.
"I think you should stay here," I said. "When's your next practice?"
"We're done for the week," he said. "We get a break before school starts."
"Then you definitely should stay here," I said, and ran my hand lovingly across his cheek.
"I'm gonna go downstairs and work out," he said.
"Didn't you just do that?"
He shrugged. "It's about the only way I can handle all this shit. I've been running, and working out, constantly since Trevor came to see me."
"Don't wear yourself out too much," I said with a leer.
"I'll save some energy," he said, and kissed me. It was nice, but it was also desperate. "Don't have my workout clothes."
"Don't wear any," I said. "Or just wear your boxers."
He stripped down to his boxers, slipped his tennis shoes back on, and went down to the gym, while I went through my backpack and found the list of phone numbers Grand had given me before he'd left.
July 28, 2003
Masai Mara, Kenya
Wade
There was a knock on our door, and it seemed to be getting louder. It only took me a second once I was conscious for it to register, but I wondered how long the person had been knocking before I'd actually heard him. "Just a minute," I said.
"What's going on?" Matt asked groggily, my voice having woken him up.
"I'm gonna find out," I said. I slipped on my boxers and my T-shirt and walked over to the door of our "tent". This place was about as luxurious as you could get on safari, and the only thing that was tent-like about our accommodations was the canvas roof. That could be annoying, because the monkeys liked to jump on it at night. We weren't getting a whole lot of sleep here. I opened the door to find one of the resort employees there.
"Mr. Danfield, you have a phone call," he said politely.
"Can I take it here?"
"It would be better if you were to come to the office," he said. Phone service here was horrible, so he was probably right. "I will escort you."
"Just a minute," I told him. I hurriedly slipped on my jeans and a pair of topsiders, and then followed him out of our tent and through the resort toward the main building. "Who's calling me?"
"Will Schluter," he said, mildly slaughtering his name. Why would Will be calling me at 2:00 in the morning? I felt my pulse racing, because he'd only do that if there were an emergency.
The guide was carrying a rifle with him, which I thought was odd. "Do you always carry a gun in the resort?"
"There is a leopard in the camp," he said. He paused, and we could hear it growl. It sounded pretty far away, but why take chances. "They are mean. A lioness, she will kill her prey by going for the neck vein, but not the leopards. They will kill their prey by shredding them with their claws." The thought of being ripped to pieces by a pissed off kitty cat did nothing to improve my state of mind.
"Then it's a good thing you have your gun," I said with a smile. He led me to the office and handed me the phone, then gave me some privacy. "Hello," I said.
"Hey Wade, I'm sorry to bother you," Will said. "What time is it there?"
"Two in the morning," I said.
"Dude, I woke you up," he said. "I am so sorry."
"It's not a problem," I said, which was only partly true. This better be worth getting me out of bed. "What's up?"
"Lots of shit has been happening while you've been gone," he said.
"What?"
"There was an article in the Daily Mail about Alex and JJ," he said. I stared ahead, even as I thought about that. "There was a picture of your sister on the cover, whining about how JJ had stolen her husband away."
"Crap," I said, even as I digested that. Mary Ellen said she'd get JJ out of their lives, so to do that, she'd outed JJ and probably ruined his career. She had learned well from my mother. "How's JJ doing?"
"He ended his relationship with Alex, or so he says, and now he's in New York. He's decided to move there. He's going to live in the condo with John Carullo."
I blinked: there was a lot of information in those brief sentences. "What? What is John Carullo doing at the condo?"
"I ran into him when we were in New York," Will said. "He was living at home, so I told him it was cool if he stayed in the condo instead."
"That was nice of you," I said, feeling bad that I'd been so out of touch with Carullo that I didn't know any of this. I was about to ask him more details about that, but he started talking before I could.
"The same time that the article hit in England, Zach dumped me," Will said.
"I'm so sorry," I said, and was genuinely worried for him. That alone would justify him calling me. He sounded concerned, and a little flustered, but not as upset as I would have expected if Zach had truly jilted him.
"He did it with an e-mail, and he wouldn't talk to me until I forced him to, today."
"How did you do that?"
"Punctured his tires so he couldn't drive away from me," he said, making me chuckle.
"Good strategy."
"He broke up with me because Trevor told him to," Will said.
"Trevor?"
"Your cousin," he said. And then the phone line went dead.
"Will? Will?" I asked futilely. I tracked down the guy from the resort.
"I am sorry Mr. Danfield, the line must be out," he said. "The satellite phone isn't working either."
"I need to get back to Nairobi," I said.
"I can radio for a helicopter," he said.
"Do it," I instructed.
"I will do that," he said. "Will your entire party be leaving?" We weren't supposed to head home for another week, and the kids were totally loving it here.
"I don't know," I said. "I'll let you know shortly." He escorted me back to our tent, where Matt was waiting for me.
"Who called?"
"Will," I said. "I have to go back."
"What happened?" I gave him the quick version of our phone conversation, watching him get more and more enraged as I did.
"I'll go with you," he insisted.
"Why don't you stay here with Tiffany and the kids for a few more days," I suggested. He gave me a dirty look. "Matt, come on, you know that I'd love to have you with me, but they're enjoying things, and I really don't want to rip them out of bed at three in the morning."
"I can see your point," he said.
"Besides, they're having a blast," I said. This place was incredible. We'd seen all of the big four: lions, elephants, leopards, and rhinoceros. We'd also seen hippos, giraffes, zebras, various prairie animals like gazelles, and crocodiles. We usually went on safari in the morning, and then in the afternoon, we'd hang out by the pool in the resort or nap.
"They are," he said. I had been packing as we talked, and had just finished closing my suitcase when we heard the helicopter approaching.
"I'll try to call you," I told him.
"Where are you going?"
"I think that my first stop needs to be England," I said.
"Don't kill your sister," he said.
"This doesn't sound like one of her plans," I told him.
"What do you mean?"
"This has my mother's fingerprints all over it," I told him. Trevor's involvement was damn near confirmation.
"You can go ahead and kill her," he said, shaking his head.
"I think I'd have to stand in line for that honor."
"Why would your mother be involved in this thing?"
I shrugged, and then grabbed my satchel bag. "I don't know, but that's what I have to find out."
"I'll fill Tiffany in, and then we'll see you in a few days," he said, and gave me a loving kiss. That was interrupted when the resort guy arrived, rifle in hand, with another dude who carried my bag to the helicopter.
July 27, 2003
Malibu, CA
Will
I stared at the phone, annoyed beyond belief that we'd been cut off. I tried to call back, but couldn't get through. I was just about to call JJ when Zach came in, looking really flustered.
"I have to get back to campus," he said.
"Why?"
"Fucking coach called," he said. "Drug testing."
"Now? On a Sunday?"
"I know, but they told us it would be random, and I guess Sunday is about as random as it gets," he said. He was already hurrying into the shower. I laid out his clothes for him, and it said something about things that he was out of the shower and dried off in less than five minutes.
"You can take the pickup," I said. "You're coming back, right?"
"As soon as they suck some blood out of me," he said, smiling, then gave me a nice kiss.
"I'll suck something else out of you when you get back," I said suggestively.
"Dude, I will be back so fast it will make you dizzy," he joked.
"Be careful," I cautioned. He gave me a strange look. "There's a lot of shit going on here. I don't think it's a coincidence that JJ got hit with that article on the same day you sent me the e-mail."
"What article?" he asked. There was so much we still had to talk about.
"Why don't I drive you down there?"
He looked a little nervous at first, and then smiled. "That would be awesome." We took the pickup anyway; it was kind of fun to drive. We drove down to the lab where he was going to be tested, and I told him all about JJ's issues. If anything, it just freaked him out that much more. "You think this was all part of a plan?"
"Looks that way," I said. It was kind of warm, but one of those pretty days, where the Santa Ana winds make high temperatures comfortable, but only if you're in a windy area, and only if you're in the shade. I got out of the truck and walked across the parking lot to a park area and sat on a bench, finding that perfect blend of shade and breeze.
I could see the front door, and I kind of freaked out when I saw Julius and some of the other guys show up. I waited until they went inside, then walked over to the truck and put the keys in the ashtray. I sent Zach a text message, telling him where they were, and telling him to just drive over and pick me up. I could probably slide into the truck without them seeing me.
I pulled out my list and made the one other vital phone call I needed to make. Grand and Stef were in the Seychelles now, so it was even later there than it was in Nairobi. I got connected to the resort's main number, and had to damn near throw a fucking hissy fit to get them to put my call through, but they finally sent it to Grand's room. "Hello," I heard Grand answer.
"Grand, it's Will," I said. "Sorry to bother you so early."
"Well then perhaps you will share the reason why you have interrupted my sleep," he said playfully. He was in a good mood, and I felt bad, knowing that I'd have to ruin it.
"Some strange things have been happening since you guys left," I explained. "I just talked to Wade about them, but I wanted to let you know what was going on."
"Enlighten me," he said. I could hear the dread in his voice. I told him about JJ and Alex, then about my breakup with Zach and how it had been initiated by Trevor. He listened patiently; if I were talking to anyone else, I would feel like I was speaking to air, but I knew he was just absorbing what I was telling him. I finished by relaying my conversation with Wade.
"So you do not know what Wade's plan is?"
"No," I told him. "We got cut off, and I haven't been able to get in touch with him."
"I suspect he will be heading to England," Grand mused. "I think I will try and reach him, and see if we can join him."
"Is it that close?"
"The Seychelles are conveniently located off the coast of Kenya," Grand said, in much the same way he'd probably address a student.
"So they're close," I said.
"Yes," he agreed, sounding mildly annoyed, but it was faked.
"Have you enjoyed your vacation?"
"I have," he said.
"I don't want you guys to ruin it by leaving early," I said, even though it was a waste of breath. He didn't even respond to that comment.
"I must hang up and try to get in touch with Wade. I will phone you when I have more details."
"Sounds good," I said. I hung up and looked at my phone. Zach had responded with a simple "OK", so I took that opportunity to find a more obscure place to spy on the clinic. Zach came out with Julius, and it looked like they were arguing. I watched them talking loudly as he walked out to the truck and got in, then watched him drive off, noting that Julius was keeping a pretty keen eye on him. As soon as the truck was out of sight, Julius went back over and hung with his friends. I walked over to the other side of the park and found Zach waiting.
"Good plan," Zach said, as I hopped in.
"You found me," I said.
"Not that hard. I just figure out what the smart thing to do is, and you usually do that."
"Usually?" I challenged.
"Usually," he confirmed, to remind me that I wasn't perfect. Like I didn't know that.
"So what was the arguing about when you left?"
"Julius wanted me to give him a ride back to the dorms," he said.
"He came with those other dudes."
"Yep, and he went back with them, but that wasn't his deal. He was trying to keep tabs on me."
"How do you know that?"
"You're not the only one with a brain," he said, reminding me that he wasn't an idiot. He yawned. "You wanna drive?"
"I can," I said. He pulled over and we switched places. "You been partying too much?"
"No, but I've been drinking this protein energy shit, and when I stop downing them, I get tired."
"Kind of like Mountain Dew," I joked.
"Kind of," he agreed. I focused on the traffic, and by the time I went to continue my conversation with Zach, he was sound asleep.
Copyright © 2018 Mark Arbour; All Rights Reserved.
54

1
Story Discussion Topic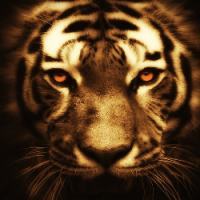 Open Club · 132 members · Last active
A fan club for Mark Arbour to chat about his stories
---
Chapter Comments