Black Widow - Prologue. Prologue
This story started publishing on June 26, 2015, to commemorate the US Supreme Court decision legalizing gay marriage in all 50 states.
June 26, 2003
Highway 101, California
Will
The Durango rolled down Highway 101, sucking up the miles and the gas. It was a good road trip vehicle. I relaxed in the passenger seat, letting my Oakleys shield my eyes from the bright sun.
"Camp starts tomorrow," Zach said nervously, and I knew that meant he was about to broach the topic that had been freaking both of us out: Us. He'd graduated from high school a few weeks ago, and he was off to college. They had summer football camps that started tomorrow. I was still at Menlo; I'd be starting my senior year this August. But the big elephant in the room was what this separation would mean for our relationship, and both of us were pretty apprehensive about the topic.
"Should be good," I said casually, for no reason other than to move the conversation along.
Zach swallowed hard as we zipped past San Juan Batista, and used that to distract himself. "What the fuck is that?"
"It's one of the California Missions," I explained. "Didn't you cover those at De La Salle?"
"Nope."
"I think I learned about them every fucking year," I grumbled. "They're a string of Catholic Missions built to convert the natives, back when this was Spanish land." I rambled on for a bit longer, talking about how they were a day's distance apart as measured by how far a dude could run.
"Cool," he said, even as he kept guiding the Durango down the road.
"So you want to talk about it?"
"About what?" he asked.
"About us," I said, making sure not to sound bitter.
"I don't know, do I?" he asked with a grin, but I didn't smile back. He sighed. "Yeah."
"This is it; you're going off to college. You'll be a big man on campus. So what happens to us?" I asked.
"I don't want to lose you," he said, and took his eyes off the road for a minute to look at me and show me how sincere he was. That mellowed me out. I sometimes forgot this would be hard on him too. I knew he loved me.
"The last six months have been amazing," I said, because they had been. We'd been together, and we'd been exclusively monogamous during his last senior semester at Menlo. He wasn't like me, in that he didn't make a whole bunch of friends, but that actually worked out well, since it made our relationship seem more like we were just good friends. John and Marie had both told me that we'd pulled it off well, and not given off any signs that we were actually a couple.
"They have been," he said, smiling at me wistfully. "But now we're going to be in two different places."
"It's not the places that are the issue," I said. If he were willing to be in a relationship with me, and be open about it, I'd move to LA to be with him. But he was focused on his football career, so that wasn't happening.
"I know that's not the only issue," he snapped, since he got that it bothered me that I was, once again, playing second fiddle to football.
"Look," I said in a gentle way. "You're going to college; I'm still in high school. There's no way for this to work if we're exclusive."
"No way?" he challenged.
"I've seen this happen with Gathan and Kristen, and with Matt," I said, even though I hadn't 'seen' it. "You've heard of the 'Turkey Day' dump."
"I'm not that shallow," he said in a bitchy way.
"Alright, then what do you want?" I demanded, getting annoyed with him. I was trying to lay things out, and he was making it sound like I had no confidence in us.
"I can't have what I want," he said. He wanted to be an out, gay, NCAA Division I football player. That couldn't happen.
"So based on the real world, what do you want?"
He thought about it. "I'm sorry. I get what you're saying. It's going to be tough to be a couple and be at two different places." He jumped in to elaborate. "And I don't mean LA and Paly; I mean college and high school."
"So the question is do you want to go back to how things were when you were in New Jersey?" I asked. He had to hear the nervousness in my voice. When he was living in New Jersey, we'd been a couple, more or less, but we'd been allowed to fuck around with other people.
"I guess," he said. And then this whole conversation started to really frustrate me, so I got a little more assertive.
"Look, we have four options. First of all, we can keep on being together, exclusive, just like we have been," I said.
"You said that won't work," he grumbled, once again making it seem like this was all my fault.
"You think it will?" I challenged.
"That's probably not realistic," he conceded. "What are the other three?"
"We can go back to how things were when you were in New Jersey, where we're together but we can fuck around with other people," I said.
"That worked pretty well," he agreed.
"Another option is that we can just be friends."
"That means we don't fuck?" he asked, leering at me.
"That's what that means," I said. "Sure isn't my first choice."
He chuckled. "Mine either."
"And the final option is that we're done. Over."
"I don't want that!" he said emphatically, and that erased all of my nervousness, because that had been my big fear. I'd been worried that he'd take this opportunity to just end things completely.
"I don't either," I agreed, but smiled at him.
"So the best deal is for us to be like we were when I was in New Jersey," he concluded.
"That's what I'm thinking."
"So that means we can mess around with other people, and if we fuck up and have unprotected sex, we just tell each other, and use condoms until we're cleared," he summarized. "And no guilt about it."
It bothered me that he focused on that aspect of us, about the sex, and not about the fact that we'd have to deal with the jealous demons that we both harbored. "That's right," I agreed, choosing not to whine about details.
"Where are you going to college?" he asked me.
"I don't know yet," I said honestly. "I guess I have to figure that out this semester."
"You could go to UCLA," he said hopefully, which was really cute.
"I could," I agreed. "Right now, that's my first choice."
"Cool," he said, and then we drove on in silence for awhile, letting that tense conversation just sit there. I would go to UCLA to be with him, not that it was a sacrifice. It was a good school. But I wasn't willing to make that a firm commitment until we got through this next semester.
We got to Malibu and fucked like bunnies all night, and then the next morning, he got in his Durango and drove down to campus. He was gone.
July 8, 2003
London, England
JJ
I watched Alex holding his son, pretending to look on approvingly, even though I had no idea what people saw in babies. They were demanding, they were annoying, and they were smelly. And worst of all, they seemed to have this complete and total hold over the people who conceived them. "I think he looks a bit like me," Alex said.
"I think he does," I agreed, even though all I saw was this amorphous blob. When he became more of a human, we'd be able to tell whom he resembled, but that wouldn't be for at least a few years. "Did your grandfather approve of his name?"
"Frederick George Jefferson Granger," Alex recited. "He was pleased."
"And it didn't bother him that his great grandson was born on July 4?" I teased.
"It did not," Alex answered. "We've all learned to look on that little conflict as a positive thing, in the end," he said with a smile, referring to the American Revolutionary War.
"Just as well," I said.
"Besides, sour grapes are just so ungentlemanly," Alex said. "Isn't that right, Ricky?" That was the nickname they'd bestowed upon this pain in the ass they called their son.
"Still in diapers and he's already a viscount," I joked, since his title was Viscount Blankford.
"I doubt anyone will use it at this point," Alex joked.
Just then Mary Ellen breezed into the room, looking remarkably well for having just given birth four days ago. "How is Ricky?" she asked. She put her arm around Alex and beamed down at their son, while Alex smiled at her. I wanted to puke.
"He seems quite content," Alex said.
"I think he likes his father," Mary Ellen said dotingly, then turned to me. "I understand you're heading back to California today?"
"My grandmother is getting married on the 13th," I said, telling her something she already knew. "I need to be there for that."
"That sounds like fun," she said pleasantly, but we both knew it was an act.
"I'm sure it will be very nice," I said evenly. "I should probably get going." I needed to escape from this scene of domestic bliss in the worst way.
"Let me put Ricky down, then I'll walk you down to the car," Alex said. He left the room carrying the baby, leaving me alone with Mary Ellen.
"I told you not to come back to England this summer," she said to me viciously, as soon as he was out of the room.
"You don't get to control my life," I said back to her defiantly. "And it's really up to Alex to decide whether he wants me around, not you."
She gave me a contemptuous look. "Wade asked me to be gentle with you, because he likes you, so that's what I'm doing. I warned you, and you didn't listen. So I'm giving you one more chance. You come back to England after this wedding, and it's going to get ugly."
"I'm not afraid of you," I said, even though that wasn't entirely true. She seemed mildly psychotic to me.
"Then you're a fool," she said severely, her eyes boring into mine for emphasis.
"He went down with no problems at all," Alex said as he came back into the room. Mary Ellen's evil expression vanished as if by magic, and returned to that fake, sugary sweet routine she normally spouted.
"He's a good baby," she said. "Have a safe trip."
That was directed to me. "Thanks," I said, trying not to sound bitchy. I walked downstairs, through the familiar entryway with its blue wallpaper, and out to the waiting car.
"I'll see you in a few weeks," Alex said.
"You sure that's OK with Mary Ellen?" I asked.
He got very annoyed. "As I said before, I make the decisions about my life and my family, not her."
"Then I'll see you in a few weeks," I said. We smiled, not risking an embrace in public, and then I got into the car for the ride to the airport. Some hours later, I found myself back in Palo Alto, and far away from the man I loved.
July 11, 2003
Boston
Wade
"Hey baby," Matt said, as he sauntered into our room. I rolled my eyes at him like I always did when he called me 'baby'.
"Hey there," I said, even as I continued packing. "Where were you?"
"The nursery," he said, referring to the third floor, which was taken up by Tiffany and our kids. That didn't surprise me at all. When he wasn't working or studying, Matt spent most of his time with the kids. Ever since his biological son, Bobby, had been born, he'd been all but obsessed with fatherhood. Bobby was still just an infant, but Matt had ironically enough channeled his paternal instincts at Riley and Maddy. He'd been a huge help to Tiffany, and the toddlers adored him.
"Going to be a busy summer," I told him.
"Why are we going to Kenya?" he asked me. Like we hadn't talked about this a bunch of times already.
"Hammer is doing really well there, and he guilted me into coming down to see what they're doing," I said. Hammer was a guy I'd hated, but he'd reformed himself pretty nicely after he'd been maneuvered into joining the Peace Corps.
"Why should you feel guilty?"
"Because it's my fault he ended up there," I replied.
"Yeah, but that doesn't mean you have to go visit him," he said. He didn't understand my world, with all of its obligations and interconnected favors, but to me, when I got him shipped off and he did really well, and then when he asked me to come visit, I felt compelled to go.
"It will probably be pretty cool," I said. "The kids are looking forward to it." We were going to go on a safari while we were there, and the kids were stoked about seeing all the wild animals. We were leaving Bobby behind, and that bothered Matt, but there was no good reason to risk an infant in the Serengeti.
"That's true," he said.
"Have you packed yet?" I asked him.
"Nope," he said with his irresistible grin. "I don't have to."
"Why not?"
"Because you'll do it for me," he said confidently. I gave him a dirty look. "We're stopping in England on our way to Kenya?"
"Yep. There's a baptism for Ricky," I said, referring to my nephew. "I have to be there."
"Mary Ellen seems to like motherhood," he said.
I rolled my eyes at his reference to my evil sister. "If she's being sincere."
"You don't think she is?"
"No," I said. "I think now that she's had this baby, she'll use him to grind Alex under her thumb."
"Tough to do when she's in England. I mean, that's his home."
"Mary Ellen studied under the master," I said, referring to my mother. "I doubt an entirely different culture and society would stop her, but in this case, it really isn't all that different."
"Poor JJ," he said sympathetically. I nodded in agreement, hiding how nervous I was about that, and finished packing both of us up.
July 12, 2003
San Francisco, CA
Brad
I frowned in the mirror at the person who looked back at me. I was wearing boxers, and looked pretty young for my age, but for a spare tire that was forming around my waist. Marc walked up next to me and put his arm around me in a supportive way, which was typical. He did everything he could to prop me up. "You look sexy," he said, and kissed me on the cheek.
"No, you look sexy," I corrected grumpily. "I look fat."
"You're not fat," he objected. He squeezed my love handles. "Something to hold on to."
I grimaced. "I need to exercise more and eat less." Like that wasn't obvious.
He stroked my shoulder affectionately. "I'll rework our dinner menu. Maybe I'll get a trainer to come over in the evenings."
"I need to go surfing," I said. It had been way too long since I'd been to the coast with my board.
"We're busy for the next month," he reminded me. "After that, maybe we can spend some time at the beach." What he didn't catch was that I said 'I' wanted to go surfing, not that I wanted 'us' to go surfing, but that was part of the deal with him. He was totally devoted to me, totally loyal to me, and did everything he could to make me happy. And for the most part, he was successful. But there was a price to pay for that: we did everything together. When I had to go to Connecticut for business, he went with me. When he had a gallery event, I went with him. I felt guilty for feeling a bit smothered.
"I should work it out so I go with Will," I said with dread. He was pissed at me for ignoring him, even though he was tied up with Zach, or he had been.
"Maybe that will help you two close the rift between you," he said supportively. Of course.
"Maybe," I said, but I knew Will would probably extract a bigger pound of flesh from me than that. "This is going to be a nightmare."
"Seeing your mother marry Frank?"
"No, seeing my sons, and have them give me shit for not spending time with them, and for being fat," I grumbled.
"You are not fat," he objected. I ignored him.
"And Stef will be bitchier than normal," I said. "He's been hell-on-wheels at work lately."
"Maybe after the wedding is over, he'll be more relaxed," he said.
"Maybe," I said skeptically.
"Thanks for going to China with me," he said. We were spending a month there, splitting our time between Hong Kong and Beijing, so he could participate in art shows.
"It will be fun," I said, even though it probably wouldn't be.
"I'm pretty nervous about it, but having you there makes me confident," he said with a smile.
"That's why I'll be there," I said, smiling at him. "We'd better go." We finished getting ready, and then got into my Porsche for the drive to Escorial.
Copyright © 2018 Mark Arbour; All Rights Reserved.
46

1
Story Discussion Topic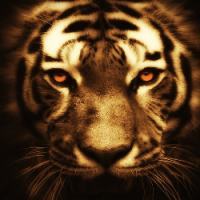 Open Club · 132 members · Last active
A fan club for Mark Arbour to chat about his stories
---
Chapter Comments