Filter Bug on Stories Causes Wide Screen on Mobile

Black Widow - 62. Chapter 62
September 15, 2003
Escorial, CA
Will
I yawned, even as I walked into the kitchen. Stef and Grand were the only ones there other than the kitchen staff, and they were doing their typical morning routine. Grand was reading the paper while Stef watched the news at the same time he read some report. "Good morning," Stef said pleasantly.
"Good morning," I said, and yawned again. "Sorry."
"I take it you were up late," Stef said, but it was really a question.
"I was up late," I confirmed.
Before he could grill me about Dillon, Julian came breezing into the room like a miniature cyclone. He was Stef's assistant, and he was very dramatic. He was the kind of guy who liked to act panicked when he was mildly busy, so it was no surprise to see him frazzled on a Monday morning. "We're almost ready," Julian said as he exhaled, as if he'd just run a marathon.
"Thank you, Julian," Stef said calmly. It was like he was trying to graft his own manner onto Julian to settle him down, but it was a wasted effort.
"I've notified the pilots that we'll be leaving here shortly, so they can file their flight plans, and I've…" he began to ramble, delineating the things he was doing.
"I am sure you have things under control," Grand said in his icy way. Julian looked at him for a second, blinked a few times as if he were digesting the fact that no one wanted to hear his bitching, then hurried out to go check on something, or to just avoid us.
"Thank you," Stef said, since Grand had neatly shut down Julian's rant.
"I did it as much for my own good, and for a peaceful breakfast, as I did it for you," he observed.
"Where are you going?" I asked Stef.
"I am going to New York," he said.
"You just got home," I said. He normally didn't turn around and leave so soon after he'd been traveling.
"That is true," he said. "This is fashion week in New York. I am excited to go and experience it, and I think it will be even more fun with JJ there."
"I'll bet it will be," I said with a smile, since I'd worked through my issues with JJ. This would be a really big deal to him and to Stef.
"I could have just gone to New York from Virginia, but it seemed smarter to come back here first," he said.
"And you didn't want to miss my birthday party," I said.
"Surely that must have been the reason," he said, making it sound like that had nothing to do with it. "Did you get to see Dillon without a shirt on?"
"I got to see Dillon completely naked," I said, raising an eyebrow. "We took a shower together."
"And was this shower platonic?" he asked.
"No," I said, winking at him. "Unless oral sex is platonic."
"It is not," Grand said, as if pronouncing judgment.
"I had fun," I said.
"He is a very handsome young man," Stef observed.
"He is indeed," I said wistfully. "So you're going to see JJ?"
"Is there some problem with that?" Stef asked me in a slightly annoyed tone.
"No," I said, but my mind was thinking about my deal with Alex. "Are you driving to the airport?"
"Since we have not gotten our helicopter access set up yet, it appears that I must indeed use that mode of transportation to get to my plane," he said, and gave Grand an unpleasant look, as if it were his fault a helipad hadn't been installed already. As if things like that could happen in a couple of weeks or so.
"These things take time," he said to Stef patiently, if a bit dismissively.
"Can you drop me off at school on your way to the airport?"
Stef looked at me oddly. "Is there something wrong with your car?"
"No, but I wanted to talk to you about something, and since we both need to get going, that seemed like a good way to accomplish it," I said.
"Well in that case, I will be happy to provide you with transportation to school," he said. "Let us go."
Stef never left anywhere in a fast, easy way. It took him a good 10 minutes to say goodbye to Grand and chat briefly with the staff before we could hurry him out to the car. Julian made to hop in back with us, but Stef stopped him. "I need to have a conversation with Will, so I'll need you to sit up front."
"A private conversation, eh?" Julian asked, probably hoping I'd tell him it was OK for him to ride with us.
"It is," I said. "Sorry Julian."
"That's fine. I'll just hang out with the baggage," he said with a slightly bitchy attitude, and got into the front passenger seat. We ignored him and his issues.
"Make sure we stop at Menlo to let Will out," Stef said to Jorge, the driver.
"You got it, Stef," Jorge said. He was much more pleasant and easier to deal with than Julian.
"Thank you," Stef said, and then put up the privacy screen.
"I almost feel guilty for making Julian sit up front," I said. "I feel so sorry for Jorge."
"Jorge will only have to tolerate Julian as long as it takes us to get to the airport," Stef said. "I must put up with him for the rest of my trip to New York."
"You should let JJ handle him," I joked, thinking that JJ's bitchy diva personality would totally eclipse Julian's.
Stef laughed, and then got more serious. "And what did you want to talk to me about?"
"I'm wondering if you'd do me a favor," I said nervously.
"And what do you need me to do?"
"The night we were at Goodwell, after we found out about Alex's mother, Alex came to see me," I told him.
"What did he want?" Stef asked.
"He wanted me to fuck him," I said. He blinked in surprise, since that was certainly not what he was expecting.
"And did you?"
"I did," I admitted, then sighed. "He was completely freaking out, and told me that the only thing that would probably help him calm down was if I would fuck him."
"I did not realize you had that kind of healing power," Stef said, teasing me.
"Evidently I do," I joked, then got serious again. "At first, I turned him down, because I know JJ still has feelings for him, but then he all but begged me. He told me that I was really the only one who could help him out."
Stef sat back and pondered that, which I appreciated, because it showed he was trying to understand my dilemma. "There really were no other candidates to sleep with him."
"He got upset when I turned him down, and asked me not to make him beg," I said. It took all of my effort not to whine. "He said that JJ would probably understand."
"Alex seemed quite composed the next day," Stef noted. "I had wondered how he had made such a big recovery, but I had made no allowances for him being skewered by my well-hung grandson." He was so funny; I had to laugh at that.
"Well now you know," I said.
"So you are asking me to try to explain things to JJ?" Stef asked.
"It seems like the right thing to do is for me to tell him myself and to apologize," I explained. "At the same time, if you tell him, it may be easier on everyone, especially him. So I guess before I ask you to do that, I want to know what you think the best approach is."
He smiled at me and patted my knee. "I think it will probably work best if I talk to him about it. I can then relay things to you, and we can figure out how much groveling will be required to extinguish his outrage."
I chuckled at his verbiage. "That sounds like a good plan. Thanks Stef."
"You did not ask me to be your moral guide in this, but I will voice an opinion anyway," he said.
"I assumed that was included in the whole process," I teased.
He rolled his eyes at me. "I think you did the right thing. You had it within your power to make Alex feel better after he had a particularly disturbing evening."
"He was a lot of fun, so he certainly wasn't a mercy fuck, but I wouldn't have done anything with him if he wouldn't have been so desperate," I said.
"I will talk to JJ, and then I'll let you know," Stef said. That statement came as we pulled up to the school, so I gave him a big hug then went in to see if I could recover from missing so many days of class.
September 15, 2003
New York, NY
JJ
I stood by the limousine, watching as they pulled the stairs up to the door of Stef's plane. The door opened as soon as they were in place, and Stef seemed to burst from the plane. He descended the steps in a very smooth and classy way, even as I walked over and greeted him at the bottom. "I am so glad you are here," I said to Stef emphatically, even as I gave him a big hug.
"I am glad I am here too," Stef responded with a smile. "I have been looking forward to seeing what is new and exciting, but more than that, I have been looking forward to spending time with you."
"Well, the good news is that you haven't missed much so far," I said with a grimace. The kickoff events yesterday were underwhelming. "There are supposed to be some good shows this evening."
"Then perhaps we can go back to Tribeca so I can unpack, then we can do dinner, just the two of us, before we immerse ourselves in the latest fashions."
"I already made dinner reservations," I told him. "Great minds think alike."
"Indeed they do," he said warmly. Julian was supervising the loading of all Stef's luggage into the trunk, so we went ahead and got into the car. After he sorted that out, he got in the back with us, evidently deciding that was his proper place. Since Stef's guard was in front with the driver, there probably wasn't really room for him up there, but he could have crammed himself in. I found him annoying, but I refused to let his presence ruin my mood. We chatted about the show on our trip to Tribeca, and then I left them alone to get settled in.
We shed Julian, and then went out to a restaurant in SoHo. Since it was just the two of us, we took the Maybach. "I like this car," Stef noted.
"It's like my rolling home here in New York," I said.
"It is a nice home," he noted. "I tend to prefer the larger limousines based on the Cadillac Escalade. It is more challenging for JP to get in and out of them." That made me laugh, until I remembered that he was making fun of Grand for being short, and that I was the same height as Grand. We got to the restaurant and got a great table, which was no surprise considering that Stef was here.
We'd no sooner sat down than an attractive woman came over. "Good evening. I'm Anna Starcher, the manager here. I just wanted to welcome you and tell you both what an honor it is to have you here with us this evening."
"Thank you," Stef said politely.
"It's not every day we get one of the richest men in the world visiting, along with a US National Champion figure skater," she said, then left us alone. I found it really flattering that she knew who I was, and that pumped up my mood even more.
"What happened last weekend?" I asked Stef as soon as she was gone. "I saw some brief but vague reports in the newspapers."
"It was most interesting," Stef said. He gave me a brief overview of the situation with Lord and Lady Preston and the drug cartels, and the whole thing was so shocking that I just sort of sat there numbly.
"I'm really glad you all made it out of there alive," I said after digesting the whole story. It would have been so easy to get depressed, thinking about the real possibility that I could have lost yet more family members. Our losses on 9-11 had been more than enough.
"We owe that largely to Jake Pike, although he has been preoccupied since we got back to California," Stef said playfully.
"He just vanished?" I asked, concerned.
"In a sense," Stef said, giggling. "He has spent most of his time in your father's room."
"No surprise there," I said, chuckling with him. It had been pretty obvious that my father was totally attracted to him. "Are they together?"
"There is no formal definition of their relationship at this point," Stef said. "I suspect that is something we will hear more about in the future."
"I suspect," I agreed. "Does Dad seem happy?"
"He does," Stef confirmed.
"Good," I said, even though I wondered if this relationship would spawn a whole new nightmare like his relationship with Marc had.
Stef seemed to read my mind. "I think that your father is in a much better place this time, and that a relationship with Jake will not cause him to all but abandon everyone."
"If not, we'll just have Will explain things to him," I joked, getting a chuckle from Stef.
"In any event, it appears that the key to this whole thing may be Alex's mother," he said.
"What do you mean? His real mother is dead, and he hates his stepmother," I said.
"And that is where Elizabeth Danfield may have partially atoned for her earlier sins this summer," Stef said in a conspiratorial way. I found it hard to believe that the evil bitch could conjure up anything to save her sorry reputation, at least in my mind. "Alex's mother is purportedly still alive."
"His mother is alive?" I asked, totally shocked. "How is that possible? She died in a major accident and had a massive funeral in London. Alex told me he was there and saw it himself!"
"It was a closed-casket funeral," he said.
"It was," I agreed, thinking about it more carefully now.
"The story we were told is that she was turned into all but a vegetable and has been contained in some sort of home in Virginia," Stef said. "Presumably her funeral and death were faked to allow Lord Preston to move on with his life."
"Hard to divorce a vegetable," I mused out loud.
"Yes, and Virginia has, or at least at that time had very strict right-to-life rules such that it was not possible to 'pull the plug' on the poor woman," Stef said.
I digested that situation, and then my thoughts turned to Alex. "Alex must be totally freaked out by this."
"He appeared quite discombobulated when he learned of his mother's fate," Stef confirmed. I tried to remain serious although it was hilarious to hear him try to pronounce 'discombobulated'. "I was quite surprised to see him floundering around the night before, only to seem quite recovered the next day. In fact, he was recovered enough to insist on staying in the US to track his mother down."
"Even after fighting off a full-scale assault? He decided to stay here?" I asked, shocked. It would have seemed like the smart thing would have been to get back to England.
"He was quite forceful in insisting on doing just that," Stef said. "His grandfather was none-too-happy about his decision."
"Probably a night with that whore of a wife of his did the trick," I grumbled. I was surprised to see Stef get really nervous. "What?"
He sighed. "Alex evidently recovered after sleeping with Will."
"Will slept with Alex?" I demanded, much too loudly. We were in a nice restaurant, and it was rude to disturb the other diners with such an abrupt outburst. A sharp look from Stef reminded me to curb my volume, but even as I lowered my voice, my emotions began to run rampant. The more I thought about it, the more upset I got, and I got upset pretty damn quickly. "How is it OK for him to do that? If I'd slept with a guy he was into, like Zach, he'd lose his mind. Didn't he do that to Matt over Tony? What was he doing, just preying on Alex, waiting until he was vulnerable? What a fucking hypocrite. I can't wait to see him and explain that to him."
"It was not like that," Stef said, trying to interrupt my tirade, but I was on a roll.
"Will told me that Alex hit on him on his birthday last year in Boston, and made it sound all noble that he'd turned him down," I spat. "I guess on this birthday, he figured that he'd go ahead and collect. I guess he figured that since Alex and I aren't together, it's no big deal. Of course, he wasn't with Tony when Matt slept with him, but I guess the rules are different for him."
Stef gave me a very annoyed look. "When you are done with your ranting, I will explain things to you."
I glared at him for a few seconds, and then sighed. "Fine."
"Alex came to see Will and asked Will to fuck him. He told Will that it was probably the only thing that would help him calm down enough to deal with things," Stef said.
"I'm sure Will was real tough to persuade," I said sarcastically. "I'll bet he had lube out before Alex even finished asking him." The waiter arrived, bringing our food, so we stopped talking until after he left.
"Your perception of things appears to be in error," Stef said coldly. "It does not seem as if you want to hear the story, it appears that you merely want to jump to your own conclusions. As that is the case, there seems to be no reason for us to continue this conversation."
Stef was rarely angry with me, but he was angry now, and that was enough to make me shut up and listen. "I'll hear you out."
"Thank you," Stef said. "Will explained to Alex that he could not sleep with him because of the relationship between you and Alex. Alex said he understood, but explained that Will was really the only one there who could help him out in this situation."
I pondered that and realized that was probably true. There was no way Matt or Wade would sleep with him. The last time Alex had been involved in their relationship they'd managed to turn the whole thing into a train wreck. In the end, the only people who Alex could have turned to were Will or Darius. The thought of Alex trying to talk Darius into man sex was so hysterical it made me smile briefly. "I can see that."
"Will still refused, but Alex asked him most fervently not to make him beg," Stef said.
"It still sounds awfully convenient," I grumbled.
"Alex assured Will that when you heard the whole story, you would understand, and would not hold it against either one of them," Stef said. Like that made any difference. Like Alex got to decide whether I was upset about anything.
"So did Will ask you to talk to me about this?"
"He did," Stef said. "He felt he really had no option at the time, while at the same time he was worried about hurting you."
"He was too cowardly to face me with this himself?" I asked acidly.
"He thought that perhaps you may be a bit too upset to be rational, and that if you learned what happened and had a chance to digest it, it may make things easier for both of you," Stef said, letting his annoyance with me show itself quite clearly.
"Perhaps," I said with a slight smile, to try and move us beyond this. I'd think about Will and Alex later.
"So how are you doing with Carullo?" Stef asked. He'd probably been dying to ask me about it since he landed.
"Not real well," I said.
"What is wrong?"
I told him all about Carullo's trip to Vermont and about our conversation when he got back from Vermont. "It was really frustrating to be in this contest with this other guy, Luka, for him."
"It sounds like he is very confused, and still very damaged from losing his boyfriend on 9-11," Stef observed sagely.
"Well he doesn't have the corner on the market of pain over 9-11," I snapped.
"Indeed, he does not," Stef said. "How will you deal with things if he picks Luka? It may be tough to live with him if that happens."
"He's moving out," I told him. "He got transferred to Connecticut, to some city near Hartford. I think he said it was Bristol."
"Hartford is a dreary place," Stef noted. "Let us hope Bristol is better."
"He told me this last night when I went into his room and he was packing things in boxes," I said, letting my annoyance show.
"What did you say to him?" Stef asked.
"I told him that it sucked that he was being transferred up there," I said with a shrug. "Then he asked me to be nice to Luka. Evidently he's a fashion designer when he's not a waiter."
"Is he any good?" Stef asked.
"I have no idea," I said dismissively. I couldn't see how a waiter could be good at design work. If he was good, why would he have to wait tables? "Carullo just didn't want me to be bitchy and slaughter the guy for no reason."
"Did you promise not to do that?" Stef asked.
"I told him that if I was asked, I'd tell people my honest opinion," I responded.
Stef sat there for a bit and took a drink of his wine before speaking again. "It is unfortunate that you and Carullo cannot remain friends."
That was a rather odd statement. "Why can't we still be friends?"
"I assumed that you did not want to remain friends with him," he said, and not all that nicely. "You are certainly not treating him like a friend."
I stared at him and blinked, completely shocked at having him make such a nasty statement to me, and to make it in such an unpleasant way. I pretty much idolized Stef, so to incur his displeasure over yet another issue this evening was painful. "I'm not?" I managed to stammer.
"I am sorry," he said hastily, recognizing that he'd hurt my feelings. "It has been a long day, and I am perhaps not at my best."
"That's fine," I said. "You think I'm being a dick?"
"I remember when Matt first came to California and got involved with Cody," he said.
"I remember that too," I said. That's when I'd first gotten into skating.
"Matt had never been in love, while Cody was much more experienced," Stef said. "We were concerned that Matt didn't have the background to handle a relationship with someone as worldly as Cody."
"How does that relate to me and Carullo?" I asked, not getting his point.
"Perhaps a better analogy would be Will's relationship with Tony," Stef said. I rolled my eyes at that, at their drama. "Tony came with a lot of baggage, and Will was relatively inexperienced, and probably not equipped to handle it."
"You're saying that Carullo is too fucked up for me to handle?" I asked, unable to hide my irritation.
"I am saying that he probably requires a gentler approach," Stef said, which was bullshit. I'd pretty much nailed it with my question.
"OK, so how should I have handled him?" I asked, totally pissed off now.
"I would suggest that a more patient approach would have yielded better results," Stef said. "Ponder that he is badly wounded by losing his partner on 9-11."
"He's not the only one who was wounded," I repeated.
"No, but his wound was directly related to his amorous relationships, and so that will have scarred him, and made him nervous about letting his feelings go. He will be reluctant to incur that kind of pain again," he said. I put my bitchiness aside and thought about that. I didn't really have that kind of damage from 9-11; my psyche was scarred in a different way. Then I remembered our talk when he came back from Vermont, and the bitchiness returned.
"So that gives him the right to string both Luka and me along?" I demanded.
"He had been seeing this other young man for a few months, yet he must have also developed some feelings for you, and they must have been fairly strong if after a short period of time you were actually competing for his affection," Stef said. "You clearly confused him. That would only happen if he really liked you."
"He didn't like me enough just to settle for me," I grumbled.
"He was already worried about getting into a relationship," Stef said. "Suddenly he found himself dealing with two of them."
"So I should have been nice about it, and given him time to decide which one of us he liked better?" I demanded, full of outrage.
"I think you either should have done that, or you should have ended your romantic involvement with him," Stef said.
"I'm not sure I can give him the time to do that," I said, thinking out loud.
"And that is why I am suggesting that perhaps you are not ready for a relationship with someone like him," Stef said.
"You're saying I'm too immature," I snapped.
"That is exactly what I am saying," he said to me coldly.
"So what am I supposed to do now, when I find him packing up his stuff and getting ready to move out?" I demanded.
"I will suggest an alternate approach," Stef said, and his annoyed tone calmed me down. "You could have told him that you would miss having him around. You could have told him that he did not have to worry about packing up all his things, and invited him to leave some items here to make it easier. You could have told him that he'd always be welcome here if he wanted to come back either to stay, or just to visit. You could have offered to go apartment shopping with him in Bristol, and you could have offered to help him decorate his new place."
"After the way he treated me, I'm supposed to do that?" I asked, truly stunned at his suggestion.
"You are very competitive, and in that way you are like your father," he said firmly. That only made me angrier, since I found my father to be difficult to deal with under most circumstances. "You have yet to learn that true victory, especially in relationships, will not make you happy."
"This is where you talk about the win-win situation," I said. I'd been snarky, and that really irritated Stef.
"Since you have not heard it before, it is obviously time for you to learn that lesson," he said abruptly. "You need to learn empathy, to put yourself in the other person's shoes, and to try and think about what he or she is dealing with. Until you can do that, your relationships will be all but a disaster waiting to happen."
"In other words, I'm being a selfish asshole," I snapped.
"I thought my words were much more elegant," he said succinctly, and combined that with a frosty look. "If you care about someone, it should not be overly painful to extend yourself a bit to try and help them."
"Maybe," I grumbled. "I'll think about it." We paid our bill, and then went to Bryant Park, neither one of us saying anything, with me deep in thought.
I am so sorry for my long absence. My goal is to post a chapter of this story at least weekly. The good news is that I have a few in the mill. 🙂 Happy Bastille Day!
Copyright © 2018 Mark Arbour; All Rights Reserved.
51

26
Story Discussion Topic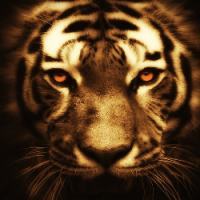 Open Club · 132 members · Last active
A fan club for Mark Arbour to chat about his stories
---
Chapter Comments