Black Widow - 32. Chapter 32
Thanks for the reviews. Sorry, no time to respond to most of them, as this semester winds down. Still, managed to add a chapter this week!
August 21, 2003
Palo Alto, CA
Brad
The airplane phone rang, even as I felt the plane begin its descent. "Mr. Schluter, Mr. Jorgens would like to speak with you when we land," the copilot said after I answered it. Jorgens was the guy who ran the FBO and managed my plane, and he'd want to talk all about the crash, including the insurance aspects of things. As much as I dreaded talking to him, I needed to find out what happened to my plane.
"That's fine, but tell him I'm on a tight schedule," I said firmly. "Unless it relates to Polanski, Grissom, or Dalby, or how the plane crashed, it will have to wait." Just mentioning their names caused a familiar surge of grief, that hated feeling I'd battled with since 9-11. I realized that once again, ever since I'd found out about the plane crash, I'd absorbed myself in my plans. Thinking about the battle I was facing had helped me block out the pain of losing Buzz and my pilots.
"Yes, sir, I'll pass that on," he said.
I suddenly felt guilty, as if I were being insensitive. "I don't mean to be a dick about this…" I began.
"Mr. Schluter, I understand exactly how you feel, and quite frankly, if I were you, the last thing I'd want to do right now is deal with Jorgens," he said. I heard the pilot chuckling in the background.
I laughed to humor them. "Thank you," I said, and ended the call. I hadn't talked to anyone after I called Will. I figured that the fewer traces of my trek to Hawaii, the better. That and I had been pretty preoccupied. I'd spent most of this flight thinking about all the shit I had to tackle when I landed, but I'd also been pretty apprehensive. I'd never been afraid of flying before, but it was a little unnerving to be in the air when the last plane I was supposed to be on crashed.
The plane touched down gently enough, but it almost seemed like it should have been a big thud, as if to emphasize that we were on the ground. I'd been holding my breath without even realizing it, so I allowed myself exhale loudly when we were done decelerating, and taxiing toward the FBO.
I got my things put away so I'd be ready to go, and finished that task just as the plane stopped. The pilot came out to open the door, and evidently to talk to me. "I'm very sorry about your plane, Mr. Schluter."
"I could give a shit less about the plane, I'm just sad about the pilots, and Mr. Dalby," I said. He blanched at that, and I felt dickish once again. "I think that's what you meant though." A brief smile at the end got a similar gesture from him.
"That's what I meant," he confirmed. The door opened and I started walking down the stairs, expecting to see our limo waiting. Instead, Will was there with his Ferrari, which made me smile, despite the absolutely shitty day I'd had.
"Hey!" he said, as soon as I got to the bottom of the stairs. He gave me a massive hug, all but wrapping himself around me like a python. He'd thought I was dead, and that had really rattled him. I hoped that the next time I got pissed off at him; I'd remember how much he loved me. "I'm so glad you're back."
He said that in a choked up way, which meant he'd been crying. "I'm sorry you thought I was on that plane. I'll tell you all about my trip, and I hope you'll understand."
We got our act together, broke off the hug, and then turned to face Jorgens. He was in his fifties, and pretty stout. He liked to talk a lot, and about unimportant things. "Welcome back," he said, the prelude to a lengthy diatribe.
"Thanks," I said crisply. "What caused my plane to crash?"
"Don't know yet. The NTSB is investigating. It was on approach, getting ready to land, when all radio contact was lost," he said. "Hopefully the black boxes will show something."
"Hopefully," I said. "How are the families of the pilots doing?"
"About as well as you'd expect," he said somberly.
"I'd like you to keep me updated on them, and let me know when the funerals will be held for Grissom and Polanski."
"I'll do that," he agreed. Before he could say anything else, I shook his hand, ending our conversation, and headed for the Ferrari.
"You drive," Will said, as he got into the passenger seat. I didn't know if he did that because he knew I was a control freak and liked to drive, or because his nerves were too frazzled and he didn't want to deal with it.
"Been a while since I've driven this car," I said, as I got in and fired it up. As soon as we were out of the airport, I started talking about my trip. "I went to Hawaii to meet with Mike."
"Your brother?"
"Yeah," I confirmed. "He said it was important, and made me promise to tell only two people about my plans."
"Why two?" he asked.
"I guess it's just the way he wanted it," I explained. "But once I made the commitment to him, I felt like I had to honor it."
"Makes sense," he said, letting me off the hook for making him feel so horrible. "So as far as everyone knew, you were on your plane?"
"That seems to be how it was," I said ruefully.
"You think this was an accident, or do you think someone was trying to kill you?" he asked, horrified.
"That plane was pretty new, and the model has an excellent safety record. The maintenance on the plane was always done on schedule. I made it clear that was more important, keeping the plane up, than keeping the costs down. The pilots were experienced with the plane," I said, reciting all the pertinent info. "And while the weather was a little rainy, it wasn't anything unusually bad."
"Sounds like it was shot down," he said.
"Not shot down, brought down," I said. "You watch. Whoever did this will have covered their tracks pretty damn well."
"Who wants you dead?" he asked.
"Only person I can think of at this point is Elizabeth Danfield," I told him.
"Is she willing to take things that far?" he asked.
"If she was plotting to have me sent to jail for the rest of my life, having me killed is only a little worse," I noted dourly. Before he could respond to my comment, we were distracted as we arrived at the gates of Escorial, which magically opened for us. I marveled at how, at times like this, I felt so safe when I passed through the gates and into the inner sanctum of our family.
"Grand set up a small dinner tonight," he explained. "He assumed you'd want to talk about all this stuff."
"I do," I answered. "Who all will be there?"
"Ryan went out, so Stef and Grand, Grandmaman and Frank, Aunt Claire and Uncle Jack," he recited.
"And you," I said emphatically.
"And me," he said, smiling back at me. I parked in the garage and then strolled into the house, happy to be greeted by my family, and glad to be alive.
August 21, 2003
Escorial, CA
Will
I'd made a point to sit next to my dad; it was like after the huge scare of losing him, I couldn't stand to be separated from him. He didn't seem to mind, so I didn't worry about it. We may all be relieved that Dad was alive, but that hadn't done much for the mood at this table. Everyone wore dour expressions, and the tension in the room was so thick you could cut it with a knife. Everyone was on edge.
"Are John and Marie coming?" I asked Uncle Jack and Aunt Claire, more to strike up a little small talk before we started eating than anything.
"They're busy tonight," Aunt Claire said.
"There's no need to involve them in all this. They're too young to deal with this shit," Jack said, and seemed annoyed. Only worse than that, his implication was that I was too young, and I didn't belong here either. That was totally unlike him, to try to make me, or anyone, feel uncomfortable.
"But we are glad you are here," Aunt Claire said, to try and smooth it over. Only that wasn't going to solve anything. This was one of those times when I had to bring the issue to the surface. I had to poke the bear.
"Are you?" I challenged Jack.
"John thinks he's a high school freshman, Marie thinks she's a high school senior, and you think you're 25. I think everyone is where they should be," he said, and not all that nicely.
"Jack!" Aunt Claire admonished him, only I was processing what he said. Even though his tone had been really nasty, when I listened to his words, I knew he was right. It was like an epiphany, the way he described the three of us. We really were in different worlds, or times, each of the three of us. That did a lot to explain why I'd been appointed to the foundation board, and got involved in family issues like this, while John and Marie were happy to stay out of it.
"No," I said, to forestall Aunt Claire's tirade, since she was really ready to light into him. "He's right. I just never thought about it like that."
Jack smiled at me. "I'm sorry. I'm a little stressed out by this whole situation, and it's making me obnoxious."
"Yeah, but you're still just as smart as ever," I said, throwing some charm at him, and getting a big smile in return. "And as handsome."
"I am," he agreed, making me chuckle.
"Now that we have established who is here and who is not, perhaps you can explain what happened," Grand addressed Dad in his lofty way.
"It seems you're not the only one who's stressed out," I said to Jack, since Grand was letting his own feelings leak through his veneer.
"Evidently," he agreed, making Grandmaman chuckle.
"Has anyone talked to Buzz's family?" Stef asked.
"I don't know if the FBO called them or not," Dad said, and jotted a note down on his pad.
"I called Dally, his son," I said.
"I did not know that you two were friends," Stef said, more of a question.
"We're not friends. I'd never actually talked to him before today, and he wasn't all that happy to hear from me." I told them how the conversation went.
"I am wondering why you felt the need to contact him?" Grand asked.
I thought about my answer, and knew that the deal with Buzz had to be laid out on the table, so I went for it. "I figured that since I was the one who was closest to Buzz, I should reach out to Dally."
"I did not realize you were such good friends with Buzz," Grandmaman probed.
"I worked with him, and knew him longer than you, and you think you were closer to him?" my father asked.
"I would submit that I had a similarly close relationship with him," Stef said.
"Alright," I said, as I stood up. "Everyone who's had sex with Buzz, stand up." It was hysterical to see their reactions.
"I guess that would constitute a certain level of closeness," Grandmaman said.
I stared at my father, telling him just with my eyes that I knew he'd been with Buzz. He wrinkled his mouth in annoyance, and then stood up. That got a raised eyebrow from Aunt Claire. Grand and Stef were sitting there, obviously trying to avoid admitting anything, but I zeroed in on Grand. I assumed that his sense of honor would compel him to come clean about this, and I was right. He slowly stood up, while Stef grudgingly stood up as well. Aunt Claire and Grandmaman started giggling, while Frank just shook his head.
Then Jack stood up, which freaked all of us out. We all just stared at him, totally shocked. "I just have to use the restroom. Is this a bad time?" That was too funny, so even though we were dealing with this awful incident, and with the fact that almost all of us slept with Buzz, Jack made us all laugh and broke the tension. We all sat down after that.
"So Buzz slept with all of you?" Aunt Claire asked Stef, Grand, Dad, and I. She acted like she was just trying to confirm a fact, when she was actually trying to rub it in.
"So it would seem," Grand said, and he was blushing three shades of red. Grandmaman was smiling; she loved it when Grand got caught in these mini-scandals.
"Did you know he was sleeping with Brad and Will?" she asked Grand.
"Of course not!" Grand said, with what was probably real outrage.
"I didn't know he slept with anyone else, either," Dad objected, as if that gave them all the moral high ground. He looked at me strangely. "How did you know?"
"Buzz told me," I said.
"And you still slept with him?" he challenged.
"How many times did he sleep with you?" I shot back.
"Only once," Dad said.
"And with you two?" I asked Stef and Grand.
"Once," Stef answered.
"Did he sleep with you together, or at the same time?" I asked, just to embarrass them.
"I do not see how that is relevant," Grand said, in his stuffiest way.
"How many times did he sleep with you?" Stef asked, but I just ignored him and stared at Grand. Grandmaman, Claire, and Jack, were having to exert all of their self control to keep from laughing at him.
"Yes, we slept with him together," Grand said grumpily.
"Four times," I said, answering Stef's question.
"When did you find out he'd been with the rest of us?" Dad demanded.
"He told me after the fourth time," I said.
"So you were that much better than them?" Jack joked.
"I am sure that is not the case," Stef said.
"Actually, it was," I told them. Stef looked really irritated, and that made Grandmaman laugh out loud.
"I do not see how any of this is amusing," Stef snapped at her.
"Then you are blind," she riposted, unwilling to put up with Stef browbeating her.
"He said that to you?" Dad demanded.
I shrugged. "Buzz told me that when he finds someone he likes, he sleeps with them to see if there's a connection. If there's not, he doesn't go back for a second round." I suddenly realized I'd talked about Buzz as if he was still alive, and the sadness overwhelmed me. I fought to get my emotions back under control.
"So the rest of us were not adequate enough to provide a 'connection'?" Grand asked icily.
"You were not," I said, mimicking his frosty style. "He said that Dad is a top, so that wasn't really going to work anyway, it was just fun."
"So I've been told," Dad said, being cocky, and cute.
I chuckled, even as I remained focused on Grand. "He said that you and Stef are amazing lovers. He just said I was more enthusiastic."
"No doubt," Jack said, making me blush. Stef and Grand digested that, as did my father.
"I am impressed that you have been able to hone your skills such that you can compete with Stef in the arena of love," Grand said graciously, trying to make this less embarrassing for him.
"I am your grandson," I said to Stef, with a smile.
He smiled back at me, and then in a twisted situation that could probably only happen in our family, he looked at me with pride. "Indeed you are."
"He said that JJ was very inexperienced," I said calmly, dropping the other bomb on them.
"He had sex with JJ too?" Dad asked, totally freaked out.
"With JJ?!" Aunt Claire asked, emphasizing his question.
"Buzz said that JJ blew him," I said, like it was no big deal. "That was all."
"He must be devastated," Stef said. I didn't see why JJ would be more upset than the rest of us, but he tended to worry more about JJ, so I humored him.
"I called and told him what happened," I said to Stef. "Then I called Carullo and asked him to keep an eye on JJ."
"I think I will call and check up on him later, in any event," Stef said. They all nodded in agreement, as if each of them was pledging to call and talk to JJ, and that just about made me laugh my ass off. If that wasn't payback for JJ being a total bitch lately, I don't know what was. He'd be tortured with phone calls from everyone, and he probably wouldn't figure out, at least not for a while, that they had any clue he'd messed around with Buzz. Then when he did, he'd be even more annoyed.
The staff brought out the main course; got it all set up, and left us alone. After that, it was time to try and figure out what was going on.
August 21, 2003
Escorial, CA
Brad
When our entrées came out, we took that as a sign to take a break from our conversation and eat. My mind was reeling as I digested that Buzz, for all my confidence in him, had evidently been intent on fucking his way through my whole family. How had I been that bad of a judge of character? Even more surprising, how had he slipped past Stef? I reminded myself that we had used our business instincts, and as far as we could tell, Buzz had not violated any commercial tenets. Stef had taught me that how a man conducts his personal life is not a reflection of his honor when it comes to business, but it usually didn't have this big of an impact on things. I ate my food, even as I sat there, stunned, that Buzz had breezed in and slept with both of my fathers and two of my sons. It helped erase some of the grief I felt over losing him, but it also made me feel hollow.
I backed my mind up a bit and logically evaluated the situation. I didn't think that Stef, JP, or I would end up with any scars because of this, and I thought that Will was handling it very well. It occurred to me that he'd almost purposely created a scenario where he had to divulge all this to us, and the main reason for that was to let us know that JJ may not deal with it as well. That told me that despite his irritation with JJ, and despite his casual attitude about it, he was pretty concerned about JJ. I'd have to make sure to check up on him periodically to make sure he was OK.
"So how was Hawaii?" Stef asked, pulling me and everyone else out of our respective fogs.
"Very interesting," I said. "I met with Alexandra Carmichael, as well as with Mike."
"How did she get to Hawaii from Connecticut if she was under arrest?" Grandmaman asked.
"I didn't ask, but apparently it wasn't too hard for her to evade the ankle bracelet alarm," I noted. "She has evidently been working on a deal with the DA."
"Indeed?" JP asked.
"It seems that she has developed health problems such that jail would be hazardous to her health. That has persuaded the DA to settle for probation instead," I explained.
"Did she seem ill to you?" Stef asked.
"No, but I suspect she managed to convince a doctor or two that she was," I said, to let them know I thought it was all a farce. "I reached a deal with the two of them."
"Go on," Stef prompted.
"In exchange for $100 million, and my admission that the tape I got of her with David and Brian was fake, she'll plead guilty to the charges against her," I said.
"Presumably if she pleads guilty, that will make any assertion that you were responsible for those crimes irrelevant," JP noted.
"Presumably," I agreed.
"That seems like a good deal," Stef said. "Almost too good of a deal."
"Mike told me that Elizabeth has approached her about turning this thing around and pinning it on me," I told them.
"It seems that you were right when you said that she would come after you, regardless of what she said to Wade," Stef said.
"It's not her style to walk away from a big plot, and it looks like she had no plans to do so," I confirmed.
"So why didn't Alexandra do that?" Will asked. "Then she wouldn't have to worry about jail time at all."
"For the money," I said. "She evidently lost everything when Omega crashed, and now she basically has to tap Mike for money."
"I'm sure he's not very happy about that," JP said.
"He's not. I think with him, it's more than just the money. He's always thought this feud she has with me was stupid, and he would like to see us have a more harmonious relationship. His son Christopher is set up to do that internship with Betadyne next semester, something we set up for him, and he's kept an eye on Darius' progress in the Navy."
"The classic quid pro quo," JP mused. "That is how families have advanced themselves for generations."
I ignored his philosophizing. "When Kevin first told me about Michael, he said he was an honorable guy. I think he's right."
"Do you think you can trust Alexandra?" Stef asked.
"No, but I think I can trust Mike," I explained. "Elizabeth can offer Alexandra a possible way out of her legal issues, but she can't afford to give her money like I can. And Mike thinks that teaming with Elizabeth and helping her 'win' would grate on Alexandra's nerves a bit much."
"In any event, you have that file showing that Alexandra purposely transferred sensitive technology to an Israeli company," Stef said, thinking that was my ace in the hole.
"According to Mike and Alexandra, it's fake," I said.
"The entire incident was fabricated?" JP asked.
"That's what Mike and Alexandra claim," I explained. "They told me that Elizabeth works like that."
"Like how?" Will asked.
"She plants bombs for people, and she prefers those with delayed fuses, especially those that she can control," I said. "Mike pointed out that if I'd used it on them that would have meant I was in the fight of my life. And at just that point, I would have pulled out my ace, only to find out it was a forgery."
"Masterful," Stef said, shaking his head. "It is a shame the government cannot channel her evil against our enemies."
"I would worry she would end up making common cause with them," JP noted skeptically.
"Probably," I said. "So as I see it, I have three bonafides to see if Alexandra is being honest with me."
"What are they?" Will prompted.
"Well, the first and biggest will be to see what kind of deal she works out with the district attorney, and to transfer the money to her," I explained.
"If you're wrong about her, won't it be too late, after you transfer the money?" Claire asked.
"She probably could have squeezed three times that amount from me," I said candidly. "She said she gave me a deal because I didn't use the Israeli deal."
"You said you wouldn't use that unless they came after you," Will noted, to make sure that was right.
"Correct. And I didn't." I found it confusing, but JP didn't.
"In essence, you had an armistice with them, and you demonstrated that you would honor it," he said.
"Armistice?" Will asked with a raised eyebrow, to give him shit.
"That is what they call it," JP said, in a way that was almost smarmy, and pretty funny.
"What are the other two ways?" Stef asked.
"I'll have to find out whether this Israeli deal really is a forgery," I said. "If it is, then that's a little more proof."
"I can see that," Claire said. "And the third?"
"Alexandra stopped on her way out, and gave me a parting gift, or at least those were her words," I said.
"And what was this gift?" Stef asked.
"She told me that I should check into Lord Preston's business contacts a little more carefully," I said. I saw the surprise clear on all of their faces, but especially on Claire, JP, and Mother. It didn't surprise me that they'd be the most shocked about an aristocrat involved in some malfeasance.
"I thought he was just some failed real estate developer," Will said.
"That is what I was led to believe as well, but maybe there's more to His Lordship than we were told," I said.
"So what will you do?" JP asked.
"I'm going to set up a meeting with lawyers tomorrow to start probing into these things," I told him. "And I'll have to deal with Buzz's funeral, and that of the pilots," I added glumly.
"How did your plane crash?" JP asked, to stop me from depressing us all with talk of death.
"They don't know, but it was in great shape, with experienced pilots, in slightly inclement weather. Shortly before it crashed, they lost radio communication with it," I said.
"You were supposed to be on that flight," Claire stated.
"I was," I confirmed.
"So someone tried to kill you?" Mother asked.
"That is one hypothesis," JP said, in his fussy way. "The plane crashed, you were supposed to be on it, but we don't know if there is a causal relationship between the two."
"No, but I do know that Elizabeth is coming after me," I said, and reminded them that she'd tried to make common cause with Alexandra.
"It's probably not a good idea for you to fly around much, until we find out what happened," Jack said.
"I'm not going to let her dictate my life," I said, much too adamantly. No one said anything, but let me calm down a bit.
"It's a control thing," Will said, annoying the shit out of me. Especially since he was right.
"Maybe," I said, in a snarky way, then re-addressed Jack's question. "I'll keep my air travel at a minimum."
"You're assuming anyone wants to fly you," Will said, something I hadn't even considered. I'd never thought that a pilot was flying into a battle zone just by working for me. "Those dudes who flew you back today were pretty brave."
"They were already in the air, on the way back, when they found out," I said.
"How did they handle it?" he challenged. I thought about the flight.
"They were total professionals," I said, getting his point. "You're right. They handled that well."
"Who will you share this information with?" Stef asked.
"The people at this table, and Grace," I said.
"What about Wade? JJ? Darius? Matt?" Will asked.
"I don't want to get JJ involved, but if there's a need to tell him, I will," I said. He was a bit like Marie and John, and not at the level to deal with this stuff. "Darius is kind of the same way."
"So you're not going to tell them?" Will challenged, sticking up for his brothers.
"I think I'll tell them, but I'll do it in person. It's not urgent," I said. Will nodded, seemingly placated by my putting it off.
"It would seem only fair to tell Wade if you tell Matt," JP noted.
"And I would think Wade would be conflicted by these events," Mother said.
"Can you trust Wade with this?" Will asked pointedly.
"It's not about trust," I snapped. He raised his eyebrow at me in a way that resembled Claire. It was even more annoying when he did it. "I'll think about it."
"I don't think this is just your call," he said. "This is going to suck all of us in."
"I think I have the right to make the call on who knows and who doesn't," I argued, and recognized that I was about to be drawn into an argument with Will that I'd probably lose.
"I disagree, at least when it comes to family," Will said. "Unless you don't think Wade is family?" No one else said anything, which told me that I was pretty much stuck on this point. And the thought of being betrayed by Wade was awful enough that whether I won this 'battle' or not seemed secondary.
"I'll talk to Wade," I said, to end the discussion, and to try and avoid losing the argument.
Copyright © 2018 Mark Arbour; All Rights Reserved.
Story Discussion Topic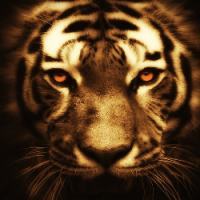 Open Club · 132 members · Last active
A fan club for Mark Arbour to chat about his stories
---
Chapter Comments