Black Widow - 64. Chapter 64
September 17, 2003
Tribeca
Manhattan, NY
JJ
I felt a foot gently nudging me, trying to wake me up. "Mr. Jeremy, they are all gone," Jacinta said. I stretched out, trying to get the ache out of my muscles from sleeping on the floor of her closet.
"Thanks," I said pleasantly. She was surprised at that, since I was usually pretty crabby in the morning. "What time is it?"
"It is five o'clock," she said.
"Have you been up all night?" I asked, feeling incredibly guilty for keeping her up while I was sleeping.
"I have napped off and on," she said, grinning ruefully. "I am going to see how much there is to clean up."
"Wait," I said urgently, then smiled to take the edge off. "I'll go with you. Let me get my camera."
"OK," she said, a little confused, but I knew that I faced a shitstorm from Stef over how I'd destroyed his party, and the only way I was going to survive that was to get solid support from my family, or at least from some of them. I got my camera and we walked around from room to room. As if to emphasize how pissed off they were, Stef and his entourage had left everything just as it was, and it was a disaster. In the public rooms, there were half-consumed drinks and plates on all the tables and even the floors, there were hors d'oeuvres set up in a buffet format on the dining room table, with food slopped all over. Food and drinks had also spilled on the floor and the furniture, at least in a few places. In the bedrooms, all the beds were messed up, with sheets and bedding in various stages of disrepair. In my room, I even took a picture of the cum stains on the sheets, which got a surprised look from Jacinta. "It is a mess," she said, shaking her head.
"It is," I said. "I wonder if you could work on cleaning up my room, and I'll hire some people to come in and do the rest."
"I can do it," she insisted.
"It's not your fault it's like this, and this is definitely above and beyond what I would expect you to handle," I said to her emphatically.
"I do not mind," she said.
I pulled out my wallet and handed her $500. "That's for helping me out last night. If you clean this up all by yourself, I'll give you $2000."
She took the money and smiled. "It will probably take me a couple of days," she said cautiously.
"That's fine," I said. She gave me a big hug, which was sweet, then I left her and then logged onto my laptop to upload my pictures and prepare an email addressed to my father.
TO: Brad Schluter
CC: JP Crampton, Isidore Hayes, Frank Hayes, Will Schluter, Darius Schluter, Matt Carrswold, Claire Hobart, Jack Hobart, Marie Hobart, John Hobart, Wade Danfield, Cody Warren, Marcel Plaquet & Stefan Schluter.
Dad,
When I got back to the condo last night at midnight, after a long day at the fashion show, I found there was a large party in progress. I would estimate that there were between 50 and 100 men here, all drinking and eating, among other things. I did not know there was going to be a party; no one told me. They totally trashed the place, as the attached pictures will show.
John Carullo lives here and works during the day. You, along with other people, have chided me for treating him poorly since he is our guest, so I was immediately concerned for him, since it would be almost impossible for him to sleep through the din that was that party. I checked on him and fortunately he did not seem upset, since he was engaged in sex with two other men.
I went to escape to my room, only to find it occupied by two men having sex. They were annoyed that I interrupted him, which shows you the type of people who invaded what I thought was my home. I have attached a photo showing the semen stains on my sheets. I found my maid, Jacinta, completely distraught by this party no one had bothered to prepare her for.
I set off the panic alarm, and that served to clear the people out of here. I really felt there was no other way to restore any semblance of order to my world. Stefan and his entourage evidently decided to leave as well.
You have all made it clear that this condo is not my home. That's bullshit. I live here. I want one of two things: Either we establish, once and for all, that this condo is my house and home; or I need to find a new place to live, and I need to know what my budget is to buy it.
JJ
I reread it carefully, trying to decide if I'd gotten it right, then I hit send. I figured that I'd find out soon enough who was and wasn't in my corner. I went into my room, frowning at my messed-up bed, and got ready for the day.
I made it to Bryant Park much later than I'd planned, but I dutifully wound my way through the crowds to find Bellona. It was irritating that I kept running into guys who had been at the party last night and that they either ignored me or gave me dirty looks. The only one who was nice to me was Derek. I found Bellona, and not surprisingly, Stef was with her. "Good morning," I said to both of them in a chipper way.
"Good morning," Stef said to me, even as he glared at me. "I opted to relocate to the Waldorf. It is much more comfortable and welcoming."
"I'm glad that you found a place that appreciates having you as a guest," I said, in an equally frosty way. Bellona eyed both of us curiously, but if I stuck around, she'd end up in the middle of this spat, and that wouldn't do me any good in her book. I needed to stay away from both of them. "I'll catch up with you later," I said, primarily to her, then gave Stef a snarky look. "I'm going to hang out with the younger people." It was rewarding to see him bristling with anger at that jab.
"Enjoy the show," she said. "I will look forward to hearing what you think." I went off on my own, feeling strangely liberated, and ended up spending the day with the Olsen twins and that crowd.
September 17, 2003
Palo Alto, CA
Will
"You did better today," Marie said, as she walked me toward the door of her house. It was saying something about my life that practicing for the talent show was the highlight of my day. School had been fucking brutal; I was actually facing a 'B' in the class I'd just picked up, and that ripped me to the core. I had to find time to study more.
"Thanks," I said. "I'm trying to find time to practice, but there's so much going on, it's hard to do."
"No shit," she said. "You read JJ's email?"
"I read it," I said with dread. "I guess it makes sense that you put two bitchy divas together, and they're bound to have a cat fight."
We were walking by the kitchen when we heard Aunt Claire talking on the phone. Her voice was much louder than normal. "I have never been so disappointed and embarrassed by you. You have completely disregarded all the responsibilities and obligations that come with being a member of this family." She must have ended the call, because she muttered "asshole" under her breath. We quickly moved on so she wouldn't catch us eavesdropping on her.
"Wow," Marie said, raising her eyebrow in shock. "I don't think I've ever heard her that pissed off at someone who wasn't me."
I laughed. "True that. You coming to dinner tonight?"
"I probably don't have a choice," she grumbled. "Gonna be a shit show."
"Yep," I agreed.
"So what's the deal with Dillon?" she asked. I smirked at her, because I knew she'd been dying to grill me about him, and she'd obviously been hoping I'd bring it up and save her from having to do it.
"Things are fine," I said, then sighed. "He's cute, I like him, but he's a fucking slob. All he did yesterday was work out and sit around in my room playing video games."
"You're pissed at him for playing video games all day?" she asked, all but calling me an idiot.
"No, I was pissed off that he trashed my room, that he blew me off when I got home, and that he skipped dinner and made the staff bring him food like it was fucking room service," I said, a little too bitterly.
"That might piss me off," she said. "So did you flame him?"
"No, I just told him to take my X-box back to his room and hook it up there, because I had work to do and I had to get some sleep," I said. "I mean, I probably wasn't real nice about it, but I wasn't a total dick either."
She thought about it for a bit, then nodded. "I wouldn't worry about it," she said, giving me absolution.
"Thanks," I said sincerely. "I have to go see which sides people picked in JJ's battle."
"You're not on his side?" she challenged.
"Are you?" I shot back.
"I figured that since it was JJ, you'd get all wound up," she said. She saw me getting pissed, and put her hand on my arm to calm me. "I'm just saying you're usually pretty protective of him."
I shrugged. "It's tough when he's going toe to toe with Stef," acknowledging the conflicting loyalties in an inter-family fight. I gave her a kiss on the cheek and got in my car for the short drive up to Escorial. I got home and parked in the garage, then ran into Gathan as I was walking toward the house.
"Hey!" he said and gave me a big hug.
"Hey there!" I replied, trying to be just as enthusiastic. We both paused on the walkway to chat for a bit. "You guys planning to be around for dinner?" I was worried that the team would be here and dinner would be tense, and they'd be uncomfortable.
"We are," he said, as if that would be a good thing.
"You can do what you want, but if you want my suggestion, you'll take them out to eat," I said.
"Shit. What happened now?"
"JJ and Stef are having a bitch fight in New York," I said, shaking my head. "JJ sent a blistering email to everyone, so there's bound to be an unpleasant discussion."
"I'll let the guys know we're going out," he said fatalistically.
"I'll be happy to buy dinner," I offered.
"I got it," he said, and did it so emphatically enough that I let it go. "But thanks."
"No problem," I said.
"Sorry Dillon had to bail. You guys seemed to really be getting along well," he said.
I stared at him, blinking as if to process what he said. "Dillon left?"
"Yeah. Klip took him to the airport this afternoon. Said he had to get back. I think his parents were busting his ass or something," Gathan said.
"Bummer," I said. I'd just gotten over the guilt, courtesy of Marie, for being such an asshole to him last night. I guess JJ wasn't the only bitchy one. Now the guilt came back even stronger. I'd all but driven him away.
"See you later," Gathan said, and ambled off. I wandered to my room, taking the back routes to avoid running into anyone, tensed up as if I were being stalked, until I got to my sanctuary. I just felt so hollow, so empty.
I looked around at my room, sensing something was different, until I saw my X-Box sitting on the floor by the television with a note on it. "Will, my parents called and demanded that I come home. I'm sorry to bail on you without talking to you. I really enjoyed spending time with you. Maybe we can go surfing this summer. Dillon." I glanced down at the X-Box, and shook my head at the fact that he hadn't bothered to hook it back up for me. I was sad that Dillon was gone, and I felt really guilty about it, but it was also kind of a relief.
I lay back on my bed and put my hands behind my head while I stared at the ceiling, thinking about things. I sure as fuck wasn't doing very well with relationships. Tony and I had been a total freak show, I drove Dillon away being a bitch, and Zach and I hadn't had a meaningful conversation since we spent time together in Colorado. I thought about how he'd neglected to call me on 9-11, and then when he'd finally called me on my birthday, all he'd done was talk about himself. He really didn't give a shit about what was up with me. That attack on Goodwell had made the papers, but he didn't even call me after that. And with that thought, I finally got clarity, and realized that the reason I felt so hollow and empty was because deep down, I knew I'd lost him. I knew that I was probably like this, probably this numb, because that was the only way to really handle this kind of pain.
My phone rang and I saw from the caller id that it was Zach. I rolled my eyes at the irony of the situation, that I was just thinking about how miserable I was without him, yet I was almost afraid to answer the phone. "Hey," I said, trying to sound cheerful.
"Hey," he said in a grumpy way, just to let me know something was bothering him.
"You doing alright?" I asked him with concern because I was worried that something bad had happened to him.
"Heard you got a new boyfriend," he snapped. I actually looked at the phone I was so stunned. He was calling me to bust my balls about Dillon? Seriously?
"You did, why shouldn't I?" I responded, in just as nasty a way.
"I didn't get a boyfriend," he said, but he muted his voice considerably when he uttered the word 'boyfriend', as if he were worried that someone might hear him talking. "I found a fuck buddy."
"You know, you haven't noticed me or what I was doing or what was happening in my life since Colorado, and maybe before then. I survived an attack by Central American mercenaries last weekend, and you didn't even bother to check and see if I survived it. The only thing that got you to call me was when you heard I was hanging out with this dude. So just fuck you!" I said, and ended the call. This was such bullshit. I took a quick shower to adjust my mood; I was finding that the water was soothing, and that probably meant I needed to go surfing, or at least that's how I rationalized it in my mind.
The last few days I'd barely made it to the dining room by 7:00, but tonight I was early, so I strolled up to Grand's study. The door was closed, which didn't surprise me. I figured he'd be deep into a meeting with someone, most likely my father. I knocked and heard his terse reply: "enter."
"Good evening," I said, as I walked in and shut the door behind me. I was pretty shocked to see that no one else was in there with him.
"Did you need something?" he demanded angrily, and was so abrupt it took me aback.
"I did not mean to bother you," I said to him calmly. "I wanted to know if you heard that Dillon left?"
"l had heard that," he said. "I am sorry."
"It's alright," I said. "I had a relatively unpleasant conversation with him last night, and now I'm feeling guilty."
He'd probably thought that I'd come in here to bust his balls about Stef's deal with JJ, but now that he understood I had a different issue, he became his normal self. He got up from behind his desk and gestured for me to have a seat in one of his chairs. He joined me, telling me that he was now focused on our conversation. "And what did you say?"
"I basically threw him out of my room, but I told him he could take my X-box with him," I said. I showed him Dillon's note, and laid out my whole conversation with him from last night.
After I was done explaining things, he nodded but didn't say anything right away, which was cool, because it showed me he was thinking of things. "I cannot think that your actions were the reason he left, and even if they were, I have to believe that having him here, acting as he was, would have ultimately sparked that kind of reaction from you, or one of the rest of us."
"I know how important it is to be polite to our guests," I said. "That's why I felt bad."
"That is true, but in this case, you were also involved in a relationship with that young man, so that expanded the scope of things a bit."
"Thanks," I said, smiling at him. "Are you alright?"
"I am fine," he snapped. I raised an eyebrow, challenging him. "I am merely dreading this dinner, where I will feel obligated to defend Stefan when I am not convinced his actions warrant that defense."
"Then I think that when the topic comes up, you should tell everyone just what you told me," I said succinctly.
He smiled wryly. "You are suggesting that I am honest and straightforward with them. That is good advice."
"I have to go get a good seat, just to see how well you deflect the missiles that are thrown at you," I teased.
"I will join you, even though I do not have to worry about finding a seat," he said. We walked out of his study, both of us in much better moods, and walked into the dining room and found it to be quite full.
I was about to greet everyone when I saw Darius there, and I all but ran over to him and gave him a monster hug. "Dude, I am so glad to see you!" He seemed a little surprised at my exuberance and at my good mood, so it took him a bit to hug me back.
"Dad called me this morning after he got JJ's email and asked me to fly up," he grumbled. "Sure as fuck wasn't how I wanted to spend my day, but it's good to see you."
"It's probably good that you're here," I said.
"You're not going to go postal tonight, are you?" he demanded. I gave him a nasty look, guessing that was one of the reasons he'd hauled his ass up here: to keep me from losing it.
"I wasn't planning on it, but now it looks tempting," I said in a frosty way, then moved on to greet everyone else. I tried to push positive energy into the room by being upbeat with everyone, but it probably didn't help all that much. I had inadvertently saved my father for last. "Welcome back! How was the City?"
"It was nice," he said in a clipped way. His defenses were at maximum strength, and he was clearly stressed out.
"Maybe after dinner I can tell you how I fucked up yet another relationship," I said to him ruefully.
"I want to hear that too," Jake Pike said. "My relationship is awesome."
"Dude, you're glowing," I accused, making him blush. Everyone took their seats. I ended up across from my father and Jake, with Marie on my right and Grand on my left. Normally Claire and Jack would have sat where Marie and I were; I wondered if they had physically moved away from Grand to show their annoyance with Stef. It pissed me off that they would be that petty, but I calmed myself, deciding to see how things unfolded.
"I am glad to see all of you," Grand lied, then focused on Darius. "Especially you. Thank you for making a special trip up here."
"My presence was specifically requested," Darius said as he stared at Dad, "even though I don't know why."
"I'm assuming that you all read JJ's email this morning," Dad said, stating the obvious. "That prompted me to make a few decisions, and I wanted to share them with you and explain my reasoning."
"Decisions?" I asked pointedly. He had a tendency to go off and choose a course of action all on his own then ram it down everyone's throat, and in this situation, he was probably going to need buy-in from the people at this table, who didn't always appreciate that approach.
"Decisions," he confirmed, as he focused on me. "A couple of years ago, we spent money to buy and refurbish your house in Maui."
"It's an awesome place," I said cautiously. "Thanks."
"You're welcome," he replied. "When we did that, I should have done something for your brothers as well, but the nightmare that was 9-11 distracted me."
"That's fine," Darius said hastily. None of us wanted to go back and think about that hell. "It's no big deal."
"I think it is," Dad said to him firmly. "I decided that the house in Malibu, the one that your mother considered her residence, is yours."
That kind of made sense, since Darius was living in LA, and he'd always seemed more comfortable in Mom's house anyway, but it wasn't something he would really appreciate or use at this point, so it was no wonder he seemed a little confused. "Thanks," he said, finally getting his thoughts together. "That's pretty cool."
"You're welcome," Dad said.
"Dude, think of all the cool parties you can have!" I said to him. Marie nudged me playfully when she saw the freaked out look on my dad's face.
"Whatever," Dad said, making me chuckle. "I am also planning to give the condo in Tribeca to JJ, assuming that is alright with Darius and Will."
"I am curious as to why you are seeking Will's and Darius's approval for a gift you are making to JJ?" Grandmaman asked coldly, showing us all how incredibly annoyed she was by this whole issue.
"Because it was their mother's condo, and it was special to her," Dad said, neatly shutting her down.
"I'm fine with that," I said quickly, before someone decided to start a fight over that point.
"Me too," Darius chimed in.
"You said planning to give it to him?" I asked.
"The condo is held in a trust that is controlled by Stef and me," Dad said. "I will need his approval to transfer it into JJ's trust."
"And he was not willing to do that, even after the way he treated JJ?" Aunt Claire asked icily.
"He wanted a day or two to ponder it," Dad said apprehensively.
"So he does not even realize how horribly he acted?" Grandmaman demanded. Just as I'd expected, she and Aunt Claire were positioning themselves as JJ's big defenders in this whole thing.
"He does not," Grand said.
"And you are alright with that?" Grandmaman demanded, full of righteous indignation.
"I am not," Grand said, which took some of the wind out of their sails, as they'd obviously planned to pin him down and force him to admit that Stef was being a jackass.
"Look, it's pretty obvious that with JJ and Stef you have two divas, and they are going to have these bitchy spats," Darius said, which was hilarious since it was damn near the same thing I'd told Marie. It was even more funny when I thought about how pissed off Stef and JJ would be if they'd heard him say that. "I think we're the bigger idiots if we let them get us involved in it."
"You do not think that allowing people to come into his room and copulate on his bed during a party is not beyond the 'bitchy diva' portrayal?" Grandmaman demanded.
"I don't think that's what really got JJ fired up," I said, jumping into this fraught conversation.
"He sent us pictures of the semen stains," Aunt Claire said. I saw John trying not to giggle at hearing his mother talk about something like that. "Clearly it was an issue."
"He was trying to build a case against Stef, and get everyone outraged," Darius said. "I'm not saying it's OK, but it's pretty obvious that JJ put that email together to read like propaganda for his cause."
"I thought it laid things out quite well," Grandmaman said, then looked at me. "Do you think you're having your brother's back, as you have put it, by calling this a piece of marketing?"
That pissed me off, but what really surprised me was how pissed off Darius got. "I have his back now, and I've had it in the past," he said to Grandmaman in a defiant way he'd never used with her before. "JJ has always been a tattle-tale, and he's doing that now. And just like I did when we were younger, I'm calling him on that part of his bullshit."
"I disagree," Aunt Claire said. "I think he was feeling abused and overpowered by Stefan, and chose to call in reinforcements."
"Nope," I disagreed, pissing her off with my blithe dismissal of her point. "Notice how he included Marcel on the email? He doesn't even like Marcel all that much. And he included Cody too. He was just trying to make sure Stef had no family member to turn to."
"It was a family matter, so he included Marcel," Grandmaman said, trying to counter my point. It irritated me that she didn't give Cody that same status, but I let that pass.
"When we went to Anders-Hayes to vote on the sale of the company, Matt asked me what Greg was like," I said. Bringing up those issues freaked everyone out, but I thought it was important. "I told him Greg had been pretty cool up until the last year of his life. One day, we were running loudly through his house to get to the pool and he yelled at us. Darius and I just blew it off, but JJ told Mom, who told Dad, who told Stef, and then the door between our houses was closed."
"There were other issues with that," Dad interjected.
"So I think it's shitty what Stef did," Darius said, ignoring Dad, "but JJ didn't have to scorch Stef in front of everyone."
"I am wondering what you think he should have done?" Claire asked.
"I think he should have tracked Stef down and told him what was happening, and let him solve the problem," I said.
"He was probably busy," Grandmaman said, giving Grand a snarky look.
"Then if JJ interrupted him, he would have made Stef get unbusy," I replied.
"Unbusy?" John asked, chuckling.
"Unbusy," I confirmed, chuckling with him, then got serious. "If Dad wouldn't have solved the problem, we would have," I said, gesturing to Darius. We had access to enough money, between the two of us, to get JJ a place in New York City.
"We would have," Darius said. "So I'd say we have his back, but we also know him well enough to call him on his snitching and his drama." It was funny to see that resonate with everyone, even Grandmaman and Claire, although they probably wouldn't admit it.
"If that wasn't what got him really upset, what was?" Grand asked, pulling us back to our original conversation line.
"I think the thing that set him free was catching John Carullo with those two other dudes," I said. "John has been really clear with JJ that he doesn't want a relationship, but JJ doesn't see it that way, even if he knows that's how it is."
"I do not see how that excuses Stefan's actions," Grandmaman insisted, trying to blow that whole thing off, but that was a crappy way to have a discussion, to change the subject when you're losing an argument. It was something Matt used to do all the time, and something that we all thought was fucked up.
"It's not Stef's fault that Carullo hooked up with those guys," I said. "Stef is only responsible for the guys he hooks up with."
"Which is an entirely different issue," Aunt Claire said.
"It is, and it really is none of our business," I told her in what was almost a rude tone. "The only good news about that is that I now have a very fresh example of his sluttiness to throw in his face when he decides to give me shit about my own sex life."
"Well…" Dad began, about to give me a diatribe about how I was only 17 while Stef was over 50.
"Stop," I said to him loudly as I pointed my finger at him.
He glared at me for a second, then smiled slightly. "Sorry," he mumbled, making me and Darius chuckle.
"And it's not really John Carullo's issue that JJ is upset with him for hooking up with those guys, because he's been honest with JJ, and told JJ that he was going to be with other guys too," I explained.
"That's as may be," Aunt Claire said, "but I am not willing to be so forgiving. What I see is Stefan ignoring all of his responsibilities and duties to this family, and I see him hurting one of our more vulnerable members with evidently no sense of remorse for his actions. Not only that, but I am seriously vexed and embarrassed with him for not coming to the event on Friday, when he was expected to be there, and where his lack of attendance will be a huge slap in the face to you, Marie, and John, as well as to Daddy."
"I see the same things you see," Grand said to her, which stunned everyone but me. "I am probably more disappointed in how he is acting. But I also know that he is feeling very embattled, and once he stops fighting, he will pause and see the errors of his ways."
"So you're saying that by beating him up about this, we just make it worse?" Darius asked for clarity.
"That is what I am saying," Grand said.
"So what happens when he gets clarity?" Grandmaman asked in her frosty way. She was obviously still unconvinced by Grand's arguments.
"Then he will attempt to atone for his errors," he said. "I cannot tell the rest of you what to do, but because I love him, when he does that, I will forgive him."
"As will I," I confirmed hastily.
"Me too," Darius said. And so, we went around the table, with everyone agreeing to do just that, even Grandmaman and Aunt Claire. Now it just remained for Stef to figure things out and get his shit together.
Copyright © 2018 Mark Arbour; All Rights Reserved.
Story Discussion Topic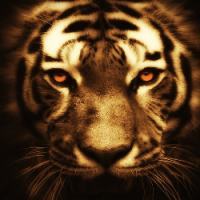 Open Club · 132 members · Last active
A fan club for Mark Arbour to chat about his stories
---
Chapter Comments