Black Widow - 29. Chapter 29
Some holidays I never miss. Happy 420 2016!
August 18, 2003
Escorial, CA
Will
"That was fun," Ryan said, as we got out of the limo.
"I'm going to bed," JJ announced, and just took off, like he was in a hurry or something. Sometimes he was socially impaired, but fortunately, we were used to him.
"Well okay then," Darius said, rolling his eyes. He, Ryan, and I walked back to my room and out onto the patio. I grabbed beers and a joint, and we kicked back and relaxed, talking about all the people at the party.
"So are there a lot of gay dudes at Menlo?" Ryan asked.
"Why? You looking for alternatives?" I teased.
"Yeah, that's how it is," Ryan said, acting slightly annoyed.
I answered his question. "There are some."
"Do you go out with them?" Ryan asked.
"Not really," I said.
"He's too busy macking on straight guys," Darius said.
Only the pot started to kick in, making me more philosophical. "I mean, I'm friends with them, but I never hooked up with them."
"Why not?" Darius asked.
"I've been with Zach for a lot of the time, and last year he was at Menlo for half a year, so I didn't look around," I said honestly. "Most of them are into different stuff, anyway."
"Like what?" Ryan asked.
"Like they're big gamers, or into stuff like that," I said. "I think the other thing is that I've always seemed older than I am, so that makes it weirder."
"You mean because it's like banging a little kid?" Ryan asked.
"No," I snapped, falling for his taunt, and getting a chuckle from him and Darius. "I just didn't relate to most of them all that well."
"Well, with Zach gone, maybe you can troll those waters again," Darius said suggestively. "There's always Daniel."
I rolled my eyes. "I like him, we're friends, but he's so into hanging with his girls and chasing after John, we don't have much in common."
"Other than that you both like dick," Ryan said.
"Yeah, other than that," I said dismissively. "His best friend is Christian, and he's gay too."
"Are they together?" Ryan asked.
"I don't think so," I said. "Hard to tell sometimes, though. Christian is super talented. He's the dude who's playing the lead in the school play."
"So they just hook up," Darius concluded.
"That's probably how it is," I agreed, then changed the topic. "So we've got spa day tomorrow."
"What's that?" Ryan asked.
"It's where we go with Stef to the spa and they do all kinds of shit to you," Darius grumbled. "I should have gone home."
"What kind of shit?" Ryan asked.
"Pedicures, manicures, facials, and a massage," I said, delineating the usual routine. I actually enjoyed it, and the facials usually solved some of my acne problems.
"I've got plans anyway," Ryan said.
"What plans?" I challenged.
"I'm meeting Kayla and we're going to go to lunch and hang out," he said.
"That's not going to make Stef happy," I cautioned.
"It's no big deal," Ryan insisted, but he was wrong. Before I could say anything, Darius jumped in for me.
"Dude, bros before hos," he insisted.
"What do you mean?" Ryan demanded, and not all that nicely.
"I mean you can't do this shit again, where you blow off your friends for a chick," he said, but in a very aggressive way. Darius was pretty intimidating when he did that, but it didn't seem to register with Ryan.
"Dude, I made a commitment to meet her, I like her, and I'm going to do it," Ryan said firmly.
Darius stood up and stared down at Ryan. "Come on."
"What?" Ryan asked.
"I need to run an errand, and you're going with me," Darius ordered. He was actually a little pissed, with his nose flaring not unlike Matt's did when he was mad. That seemed to mellow Ryan out.
"Fine," Ryan said, and got up. "See you later."
"OK," I said, not a little confused as they walked off. I kicked back and lit another joint, then started to mope about Zach not being here. Even though I was a little drunk and pretty stoned, I decided to call him.
"Hey!" I heard him shout as he answered, but only because there was a lot of noise in the background, a mixture of music and voices.
"Hey," I said pleasantly. "What's going on?"
"Hang on," he said, and I could hear the noise diminishing as he walked away. "I'm at a party."
"Yeah, I figured as much," I said with a chuckle.
"We're celebrating," he said, and was pretty excited about something.
"What?"
"I had an appointment with another doctor, he took x-rays of my arm and ribs, and told me they're not broken after all," he said.
"So you can play football?" I asked.
"I can play football, although not for a month or two," he said. "Dude, I am so stoked!"
"That's great news," I said, pretending to be happy for him. "I just got back from John's band party."
"I have to get back to this party, so you can tell me about it tomorrow, OK?"
"I can do that," I said. "I can't wait to see you."
"Um, I'm not sure if I can make it up there this weekend," he said nervously. "There's a lot of shit going on here, and I've got a lot to do to get back on pace to play."
"You're going to miss the big back-to-school party?" I asked lamely, since that should be obvious.
"Dude, I don't think I can make it," he said. "Let me work on it."
"OK," I said, trying not to sound too disappointed.
"Cool," he said. "I'll call you tomorrow, OK?"
"Sure," I said, and hung up the phone. And with that one conversation, I realized that he was moving on, and moving away from me. The bullshit here was in his past; I was in his past. I gave myself shit for being dramatic, and for reading too much into it. I mean, he was at a party. It's not weird for him to not want to talk to me. On the other hand, in the past, he would have taken a few minutes to chat about it. My impaired emotions flew from one extreme to the other, even as I tried to wrestle them back under control. The smart thing to do was to just go to bed and pass out.
Before I could do that, I was distracted by the sound of a door opening. I looked down a few yards or so and saw Buzz Dalby walking out of his room, wearing a bathrobe. "I thought I heard voices out here," he said pleasantly.
"Only one voice," I said, and kicked myself for sounding depressed and lonely. "Want a beer?" I offered, even as I stood up to get him one.
"No, but I'll take a hit," he said, gesturing at my now unlit joint. We sat down then I relit the joint and smoked it with him, even as I admired his handsome face. What was really attractive, though, was his chest. His robe was open enough to show off his pecs, which were covered with that same beautiful golden blond hair he had on his head. I was used to guys who had no hair on their chests or abs, because they were younger and didn't have any or they groomed it away, but looking at him, it seemed so natural and so attractive. "You're staring at me," he accused, because I was, and because we were stoned.
"Duh," I said, making him chuckle. "Dude, you are smoking hot."
"Thanks," he said with what was probably faked modesty.
"It's a damn shame you're straight."
"Who said I was straight?" he shot back, then leered at me.
I smiled, getting my game on a bit. "You're not?"
"Not entirely," he said.
"Oh yeah? So what does that mean?"
He shrugged. "It means that if I run into a hot guy, and I want to fuck him, I fuck him." His words were direct and assertive, making him even more attractive, as if that were possible.
"I'm a hot guy," I said, acting all conceited.
"You are," he agreed.
"You want to fuck me?" I asked, only in a really seductive way.
"Oh yeah," he said. I stood up and led him back into my room, making sure to lock the doors and close the drapes. "Thanks. It's probably not a good idea for people to see us like this."
I smiled to let him know I was cool with being on the down low. "Probably." And then he shed his robe, showing off his nice, hairy body, and walked over to me in a confident way. He grabbed me firmly behind the neck and pulled me in for one amazing liplock, and then he broke it off and pushed me down so I was on my knees, and his nice cock was in front of me.
I all but inhaled it, and he seemed kind of nervous, like he wanted to fuck my face but he wasn't sure if that was cool or not. I thought back to my time in Norway with Jeff, and how I'd learned so much about guys from him. I took Buzz's hand and put it on the back of my head, giving him permission to jam his cock down my throat. He had no problem with that at all. He started fucking my face, which was kind of disappointing, because that's not what I wanted, but just as my jaw was getting sore, he stopped me. "Damn, that is some good head, but I can't come from just getting blown."
"Then I guess you're going to have to fuck me," I said, as I stood up and kissed him again. I handed him a condom and some lube, and while he was dealing with that, I all but tore my clothes off and tossed them on the floor.
"That's exactly what I'm going to do," he said with a growl, and then he pushed me onto the bed, onto my back, and without much preparation, pushed his big dick inside of me.
"Ah," I cried out, since it hurt a bit.
"You get a little pain before you get the pleasure," he snarled, and then he started fucking me. Holy shit, he was athletic and he had some kind of endurance. I glanced at the clock and by the time we came, we'd been at it for over half an hour. I don't think there was a position from the "Joy of Gay Sex" he left out. Damn. I'd been with some guys who liked athletic sex. The one who was probably the most like that was Carullo, but Buzz was completely different. With Carullo, there was a raw physicality about it, almost like a frenzy, but with Buzz it was smooth and refined. He was one of those guys who knew what he wanted to do and did it, and I was totally fine with that. I just let him set the pace, and focused on responding to what he did and to just enjoying myself.
After we'd both finally gotten off, he collapsed onto his back next to me, and we both lay like that, panting, trying to catch our breath.
"Holy shit," I said. "That was incredible."
"I have to agree with you," he said with a grin. "I should probably get back to my room."
Only I'd been with guys who did that, who blew and then bailed, and I'd learned to put my foot down about that. "Stay for a bit," I ordered.
He raised an eyebrow to challenge me for being so assertive, then smiled and nodded. I rolled over onto my side, with my head on his furry chest, and ran my fingers through the hair on his other pec and his abdomen. "I like this."
"Me too," he said.
"This was one awesome surprise," I said, trying to draw him out.
"I like sex," he said with a shrug.
"I could tell. You're good at it."
"Thanks," he said. He lay there with me for about fifteen minutes, and then I could tell he wanted to leave.
"So was this a one time thing, or you think you might want to do that again?" I asked him.
"We'll be doing this again," he said, and gave me a quick parting kiss, then went back to his room.
August 19, 2003
Escorial
JJ
I sat in the kitchen eating breakfast, in a worse mood than I usually was. And since I was usually crabby in the mornings, this morning I was especially bitchy. As if things couldn't get any worse, the two brats came running into the kitchen, with Maddy chasing Riley. They ran up to the table and ran around it, making all kinds of noise, until all my controls snapped.
I reached out and grabbed Maddy firmly on the wrist. "Knock it off," I said, probably much too loudly. "This is not a playroom!" Then she did exactly what I probably would have done when I was that age, which was even more frustrating. She froze, her eyes got huge, she looked down at where I was holding her wrist, and she started bawling. I let her go and she ran out of the room, with Riley following after her. Couldn't Tiffany keep those kids under control? This wasn't a fucking jungle gym, this was the kitchen. The cook gave me an unpleasant look, but the glare I shot back put that attitude to a stop.
Was it so unreasonable to want a little peace and quiet in the morning, while I ate my breakfast? Why was that such a big request? I mean, it's not like I wanted monastic silence, I just didn't want bratty kids running around screaming and yelling. That seemed completely reasonable.
Only that wasn't what was bugging me the most. There were two things that grated on my nerves. The first was the deal with Buzz Dalby. I'd replayed that blowjob over and over in my head, and convinced myself that I'd totally botched it. I kept hoping that I'd get another chance to redeem myself and try again, but that hadn't happened. He'd been busy hanging out with other people yesterday, but I kept thinking that if he'd been into me, he'd have been able to sneak away. I'd tried to give him some subtle hints, but that hadn't worked. That meant I was either being too subtle, or he didn't want to mess around with me. Either one of those was just unbearably embarrassing.
Last night at the party, Marie had made me a couple of rum and cokes. She'd used some sort of coconut rum, and that made the drinks pretty sweet and thus they were tolerable. Those two drinks were enough to help me smile and tell John I liked his band when they actually sucked, and they were enough to lower my inhibitions. When I'd gotten home last night, I'd made a beeline straight to Buzz's room. I'd knocked, softly at first, then more loudly, and even though I thought I heard him moving around in there, he hadn't answered the door. I'd gone back to my own room, slightly drunk, very horny, and totally humiliated.
So not only was I a bum lay, but now I was going back to Boston to deal with Alex and all of his issues. He'd be nice to me, he'd fuck me, and it would be nice, or at least I think it would be. Was he just acting too? Maybe that's why he'd hooked up with Mary Ellen in the first place? Is this what my life was going to be like, where I meet someone, have sex with them, then they're so unsatisfied they have to run out and find someone else to fuck? I was so not in the right frame of mind to see Alex, but I'd said I'd go, he was expecting me, so I really didn't have much choice. Besides, I was anxious to get back to New York. Even though I'd only been there for a little while, I felt like I belonged there. It was home. Going to Boston was just a short detour, and it would get me away from this place.
I hadn't channeled my inner child, because if I would have, I'd have known what was going to come next. Will came into the room, carrying Maddy, looking really pissed off. Darius was right behind him, looking just as angry. Now that they weren't babies anymore, he'd decided that he liked them. "JJ hurt me," Maddy said as she looked at me, then she started bawling again and buried her head in Will's shoulder.
"What did you do to her?" Will demanded.
"They were running around here like the kitchen was a fucking playground, so I grabbed her wrist and told her to settle down. I didn't hurt her. I just held on to her to get her to calm down."
"How'd you like it if I grabbed your wrist?" Darius snarled, and did just that, squeezing my right wrist hard enough to hurt like hell.
"Ow!" I yelped. I managed to break free of his grip, and sat there, rubbing my wrist. I was so pissed off at this whole situation, but I was the most pissed off that Maddy was playing the same game I used to play when I was a kid, and it was working even better for her than it did for me.
"Come on," Will said to Maddy. "Let's go see if your parents will let you stay here for another day. We'll go swimming later."
"Yay!" she said, all excited.
"I need to go to Boston!" I objected.
"Then you should probably get your ass to the airport," Will said in a snarky way. "Maybe Southwest flies to Logan." With that, the three of them walked out of the kitchen, leaving me stranded in California.
I wasn't about to wait for Wade and Tiffany to come in and give me even more shit. I tossed my utensils on my plate noisily, went back to my room to get my satchel bag and packed the bare minimum amount of clothing I'd need to take to Boston. I managed to fit the clothes into my rolling bag. I called for a ride to the airport, and left without saying anything to anyone. If these people wanted me to be polite and communicate with them, they could start out by not being total assholes.
I had the driver take me to San Francisco's airport, and managed to score a first class seat on a flight that left within an hour of me getting to the airport. It wasn't as nice as a private plane, but it was way better than Southwest Airlines.
I had just gotten into the cab to take me to the townhouse in Harvard Square when my phone rang, distracting me. I'd already called Alex to tell him I was on my way, so I knew it wouldn't be him. It was Stef. "Hello," I said cheerfully.
"I understand you opted to leave without saying goodbye," he said in his frosty way.
"I'm sorry," I said, only realizing at that moment that I'd been pretty rude. "I had a rough morning, and I was in a hurry to get out of there."
"I still think it would have been appropriate for you to let us know," he said.
He was right, and I knew what that required. "I should have said goodbye. It was rude of me not to. I'm sorry. I won't let that happen again." For some reason, groveling to Stef didn't bother me as much as groveling to other people.
"You will have to call me when you get back to New York," he said.
"I will," I promised, and then we ended the call. I spent the rest of the drive blaming Will, Darius, and the brats for my unpleasant encounter with Stef. If they wouldn't have totally fucked up my morning, none of this would have happened.
I got to the townhouse and took a minute to go into the kitchen and greet Rosa. She was evidently cleaning up after dinner. I was probably a little abrupt, but I was anxious to see Alex. I got in the familiar elevator and waited patiently as it zipped me up to the top floor. I exited and walked up to his room. The door was open, and he was busy putting things into boxes. "Hey," I said, to get his attention.
"Jays!" he said enthusiastically. He rushed over and gave me a big hug, and I felt myself totally surrendering to him. I'd been planning to be more aloof, but since there weren't many people who actually liked me, it was nice to be appreciated by one of them. He ended our hug and smiled at me. "It is so good to see you."
"It's good to see you too," I said, smiling back. Then he moved in and kissed me, and I responded enthusiastically. That led to a really amazing fuck. It was amazing how well Alex read my body, and how well I responded to his moves.
"How long are you planning to be in Boston?" he asked me.
"Why?" I asked suspiciously.
"I was thinking it would be fun to spend a few days here together," he said.
"I've got a better idea," I told him, since I didn't want to stick around and deal with Wade, Tiffany, Matt and the brats. "Let's get your stuff packed up, and you can spend some time with me in New York."
"You're right, that is a better idea," he said. We pulled ourselves out of our afterglow and started packing up his things, both of us seemingly anxious to leave this place we'd both called home.
August 19, 2003
Escorial, CA
Brad
"That was a busy but productive day," Buzz said, as we walked into the house.
"It was," I agreed. We'd been really busy working through some new proposals, and I was really starting to appreciate Buzz's insights. I was feeling better than ever about him being part of our team. "We've got a couple of hours before dinner. You got any plans?"
"What did you have in mind?" he asked, winking at me. He was like that, in that he was very flirtatious, and very forward, not like one would expect from your typical straight guy.
"I'm flexible," I said, emphasizing the double entendre.
"I'll follow you back to your room, and then we can figure it out," he said. I just shrugged and led the way. I ushered him into my world, then closed the door and locked it, although I'm not sure why.
"This is it," I said, as if my room weren't beautifully decorated.
"You're gay," he said.
"I am," I responded with a smile.
"You ever meet a woman who really gets you going, who, if you had the chance, you'd fuck her like there was no tomorrow?" he asked, in an intense way.
I paused to think about that. "I think I have in the past, but that rarely happens to me now."
"It's happening to me, right now," he said, as he moved closer to me.
"You met a woman you want to fuck," I joked.
"No, I want you to fuck me," he said, and he was being deadly serious. I hadn't really thought about him crossing the line, and if he did, I figured he'd want to top.
"Are you sure about that?" I asked, and saw him frown. "I'm pretty hung."
"Let's see," he said, and then his lips were on mine, and his hand was on my crotch. I was so shocked it took me a minute to respond, but once I did, it was like things moved at lightening speed. He sucked my dick pretty well, and while he did that, I focused on his ass, and loosening him up to get ready. I was surprised that it took almost no time at all. I was definitely not the first guy to plow him. I took a few seconds to put on a condom and lube my dick up well, and then I pushed into him carefully, making sure to let him get used to my size.
I went slowly at first, but he was bucking and writhing, begging me for more, so I picked up the pace and really fucked him. He lay there on his back, stroking his cock while I pounded on, even as I felt the sweat pouring off my body. His eyes rolled back in his head, he moaned, almost a scream, and then shot his load all over his sexy, hair covered chest. I pulled out gently, whipped off the condom, and stroked my cock a few times to bring myself off, and spray my load on him as well.
"Damn," I said, even as I panted.
"Now that was fun," he said with a grin. But he was one of those guys who didn't like to linger after sex. He got up, wiped off his torso, tossed his clothes on, and was out of my room in less than five minutes.
August 20, 2003
Palo Alto, CA
Brad
The line in my office rang, and I could see that it was Grace. "You have a call," she said, as I picked it up.
"Who?"
"Mike Carmichael," she replied.
"Put him through," I said, even as I hid my surprise. Mike was my half brother, and we were pretty much OK with each other, even though we rarely spoke. He'd sent me a nice card when Robbie died, and I'd called him when Darius went on his ROTC cruise this summer, just to ease my mind that there was someone in the Navy watching out for him. He'd told me that one of his sons had an interest in business, and I offered to set up an internship for him. I assumed that's what this was about. "Brad Schluter," I said, as soon as I heard Grace put the call through.
"Brad, it's Mike Carmichael. I want to talk to you as soon as convenient," he said, in his pretty crisp way.
"Is this a phone conversation?" I asked.
"It is not," he replied. "I'm based at Pearl Harbor now."
"Congrats on your promotion," I said. He'd made Captain recently.
"Thanks. Any chance you'll be over here in the near future?"
"I can be," I told him. "I'm heading for New York tomorrow, so maybe after that."
"The sooner the better," he said. "And it would be a good idea if no one knew you were here." He had certainly piqued my interest.
"Let's target this weekend," I said, deciding I could go to Oahu after New York.
"That should work," he said. "Here's my cell number." He gave me the number.
"Should I call you on this line?"
"You should let me know what your arrival plans are, then you shouldn't make any more phone calls once you head this way," he said. "I'll take care of things on this end." That was just a little unsettling. I was trying to decide if I trusted him enough to give him that much control over my destiny, but I decided that I could set up some safeguards on my end.
"I'll give you a call as soon as I work it out," I told him.
"That's fine, but remember my admonishment about keeping this quiet."
"I can't vanish without telling at least a few people," I said.
"A few. Let's call that two people. Two that you can trust," he said, then ended the call. I decided to honor his request, and I knew that of the two people one of them would have to be Stef, so I got up and walked over to his office.
"He's on the phone," his secretary told me somewhat gruffly. She was an older lady, and really wasn't nice to anyone but Stef. I think that's why he adored her, and made the rest of us put up with her.
"It's important," I said to her, trying not to sound too smarmy, even as I breezed past her into his office.
"I cannot see the benefits of diversifying into Middle East real estate in the middle of a war…" he was saying. He looked up at me in annoyance when I interrupted his conversation with my presence.
"It's important," I said softly, getting a nod from him.
"I have an issue I have to deal with, so I must let you go," he said. The other person must have rambled on in a long closing statement, because he rolled his eyes. "We will talk again soon. Goodbye."
"I'm sorry to interrupt you," I said with a grin.
"I am glad that you did," he said. "I try to be open-minded about opportunities, but I cannot visualize how buying commercial property in Bahrain is something I really need to do."
"Don't they kill gay people there?" I asked.
"And there is yet another reason for my reluctance," he said. "What is so important for you to interrupt my inane phone conversation?"
"Probably anything would justify it," I joked, then got serious. "I got a call from Mike Carmichael, my half brother."
"Indeed?" And now I had his full attention and interest.
"He wants me to fly to Oahu and meet with him. He didn't tell me what it was about, but he told me I could only tell two people I trusted where I was going."
"So you are going?"
I nodded. "I think we're OK, so whatever he wants it must be both urgent and important."
"Still, you could be walking into a trap," he said, but it was more of a question.
"I could be, but I don't think he'd be so open about it if I was. Besides, you and one other person will know my whereabouts, so it's not like they can make me vanish and just get away with it."
"We will hope not," he said. "Who else are you planning to tell?"
"I've narrowed it down to JP, Will, or Grace," I told him.
"I do not see any reason why you cannot trust the three of them."
"Because I told Mike I wouldn't, and I don't want to go back on my word," I said. "Besides, this may be one of those deals where it's better to keep the circle of people who know rather tight."
"Well I will let you think about that, but I would ask that you let me know whom you decide to entrust with your plans."
"Why?" I asked.
"So I will have someone to gossip with about them, without accidentally leaking the story," he said, cracking me up.
"Yeah, you did so well on JP's retirement conversation," I said, giving him shit.
"I think that has more to do with Will being a very good sleuth," he said defensively.
"I'll hope you learned from that slip-up," I joked.
"One can hope," he said. "When are you going to Oahu?"
"Sometime within the next week. I'm supposed to go to Connecticut with Buzz tomorrow, so I guess it could be after that."
"Perhaps the trip to Oahu is more important," he noted.
"Perhaps," I said, pondering his words.
Copyright © 2018 Mark Arbour; All Rights Reserved.
54

1
Story Discussion Topic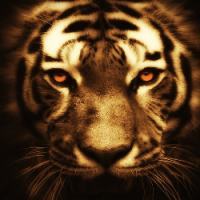 Open Club · 132 members · Last active
A fan club for Mark Arbour to chat about his stories
---
Chapter Comments