Black Widow - 38. Chapter 38
August 26, 2003
Escorial, CA
Will
I walked up to Grand's study and found the doors were closed. When they were, that meant that he was meeting with someone, on a private phone call, or working on something, and no matter which one of those it was, he didn't want to be bothered unless it was important. Ever since the party my mind had been working on a new plan, and I'd gotten it all worked out at school, but I wanted to get his blessing before I implemented it. To me, that was pretty fucking important, and I was willing to bet he'd think so too. I stood there for a few seconds, listening as I tried to hear voices, but since there weren't any, I concluded that he must be alone. I sighed, and knocked on his door.
"Enter," he said crisply. I opened the door, walked in, then looked around to make sure no one was there. When I'd confirmed that we were alone, I closed the door behind me. "And what can I do for you?" His tone told me that I was interrupting him and that he didn't want to engage in idle chatter, which was good, since that's not what I'd planned. And if his tone didn't make that clear, the fact that he glanced back at whatever he was reading right after he asked me that question certainly made his point.
"I need to talk to you about my future," I said.
That got his attention. He looked up from his papers and focused on me. I could almost see him clearing his brain of what he'd been working on, like a computer would clear its cache. "Then let us talk," he said. He got up and walked over to the sitting area, which was where he liked to have conversations and meetings. He was usually only behind his desk when he was working.
"I've been trying to figure out what I want to do for the rest of this year, and for next year, and I've made up my mind," I said firmly.
"So you are here to convey your decisions to me, not to seek my input?" he asked.
I smiled. "Well, I was hoping I'd be able to get your blessing, which means in the end you'll agree that my plan is brilliant."
He smiled back at me. "Well then share with me this strategic masterpiece you have concocted."
"I don't feel like I fit in at Menlo anymore," I told him. "I feel like the high school scene is totally lame, and I'm tired of the drama."
"Would this have anything to do with the altercation at the party a few nights ago?" he asked. I wanted to ask him how he'd heard about that, but he wouldn't tell me even if I did.
"Maybe a little bit, but the fact that you know about it is an even bigger reason," I said.
"Why would that be a reason?"
"Because it's all so typical of how people in high school function," I said. "I felt like this when I first got to Harvard-Westlake. I felt like I was an adult in a pre-school. I feel that way again."
"You do not think it was admirable for Marie to defend her brother?" he questioned. It was amazing how much he knew about this situation.
"We were hosting the party. You're not supposed to fight with your guests," I said. If he wanted me to elaborate, he'd have to divulge more of what he knew. He opted not to do that.
"No, you are not," he agreed. "So you are not happy at Menlo. You are thinking of transferring?"
"No, I'm thinking of finishing up at the end of this semester," I told him.
"You can do that?" he asked.
"I can," I affirmed. "I've taken so many AP courses that my credits are more than sufficient. I met with my counselor today and I was able to pick up the one extra class I needed to be done in December."
"That will make this a busy semester for you," he observed. I shrugged. I'd get through it. "It would also seem to be a busy time for the family." He was referring to this nightmare battle we'd been absorbed in since the summer.
"I'm going to have to try not to let it derail me," I said. "Besides, I kind of feel like it's moved beyond me."
"I don't understand," he said.
"JJ and I were center-stage this summer, but it seems like it's moved on to being a battle with Dad. I'm not saying that I won't do whatever you or he need me to do, I'm just saying that I don't seem to be on the firing line."
"I hope that is the case," he said. I did too, but I didn't want to say that and look like a coward.
"If not, I'll have to adapt," I said. I'd worked my ass off before when I'd had to. I could do it again.
"So assuming this works and you are freed from school, what do you plan to do for the next semester?" he asked.
"I think it would be cool to have a gap year, but I don't want to take a whole year off, so I thought I'd take a gap semester." I could tell he was thinking about what I said, so I tried to explain it better. "When I was in England and those guys talked about their gap year, it sounded like a lot of fun. Some of them had amazing experiences."
"A gap year is usually designed for either travel or to gain some valuable life experience," he said loftily. "Are you planning to do something meaningful, or are you just planning for a long vacation?" he asked.
"Both," I said with a smile, even though his whole attitude bothered me. He was acting like I was a slacker. It's not like I screwed around and neglected my responsibilities.
"Let us focus on your meaningful activities first," he said.
"I thought I'd hang out with you," I said. That shocked him so much he raised both eyebrows, which I scored as a major coup.
"I don't know what I'll be doing," he objected.
"Were you planning to take the next semester off and just go on vacation, or were you planning to do something meaningful?" I asked him, and actually managed to do it without laughing my ass off. He gave me an unpleasant look.
"Both," he finally said, and we both chuckled.
"I just got appointed to the board of the foundation, so I'd like to take some time to see what they're doing, and how it works. I mean, it seems like I should know what's going on at least," I said. I didn't want to just sit there and be nothing more than a blow up doll that rubber-stamped everything.
"I think that is a creditable approach," he said.
"I also thought that if you were working on something interesting, maybe I could help you out," I told him. I wasn't a history buff like him, but his research papers were fascinating. It was cool to see how his mind worked.
"If I am working on it, it is bound to be interesting," he said with faux arrogance. "And what will you do for fun?"
"I'd like to go to Australia," I told him. "Matt said it was awesome, and Dad liked it too. And they have kick ass surfing in their summer, which is our winter."
"You should have timed this better so you could have been there for the gay Olympics," He said, teasing me.
"I'll bet I can still find a gay boy or two anyway," I said in my slutty way.
"Undoubtedly," he said, and then got more serious. "How do you think people will react to your decision? I am specifically thinking Ryan, John, and Marie."
"I don't know," I said with a little apprehension. "I think Ryan may be a little pissed since I was supposed to spend the whole year with him, but he's fitting into Menlo really well, so I don't think it will be that big a deal to him."
"Have you talked to him about it?"
"I haven't talked to anyone about it yet," I said.
"So you planned to get me on board with your plan, and to then use my endorsement to validate your argument?" he asked.
"You make it sound like getting you to agree to this will be easy," I taunted.
He chuckled at that. "What about Marie?"
"I think she and John will be cool with it," I said. "I'm tight with both of them, and we all know we're pretty different. It's not like I'm dissing them."
"They aren't angry with you for the fight at the party?"
"Why would they be angry with me?" I asked, more to force him to reveal what he knew than to be coy.
"I was under the impression that you were quite forceful when you broke things up," he said. That was more annoying than anything, since it was like he'd been there. I wondered if there were hidden cameras down in the pool area.
I shrugged. "Marie knows she shouldn't have gotten in a fight, and John knows he was playing with fire by even going out with that psycho bitch." They weren't mad at me. We'd all hung out at school today and things had been just fine.
"I am glad to hear that," he said. "What do you think your father will think?"
"I really don't think he gives a shit, and I really don't think it matters all that much to Grandmaman or Stef either. I didn't come in here to get you to jump on my bandwagon so I could convince them, because they'd have to care for that to be an issue."
"They care about you and your future," he objected.
"I know they care about me, but they aren't going to worry themselves about whether I take a gap semester or not, other than to get all hyped up about all the bad things I may do," I said, much too bitterly. It was hard to get over some of the bullshit they'd tossed on me in the past, and every once in a while those old resentments would resurface. This was one of those times. "I knew that this would be important to you, and that you do give a shit about it, and that's why I'm talking to you about it."
"Your education is of paramount concern to me," he said in his officious way. "Which brings me to the next big variable. What do you plan to do next fall?"
"You mean college?" I asked, just to tease him, only that was a serious topic for him, so it annoyed him instead. He didn't even deign to answer my question directly.
"You had mentioned that you were interested in going to Berkeley, or possibly UCLA."
"Those are options," I said, only something was bothering him. "What are you thinking?"
"I am worried that you are taking this gap year so you can spend time with Zach," he said candidly.
"And that would be a bad thing?" I asked, just to get his perspective.
"I think that it may be," he said. "I think it would be a travesty for you to sacrifice your own education to chase after him."
"I agree with you," I said, and could see the relief in his eyes. "Our discussion before the party helped me put that into perspective. And actually, my conversations with Zach are so much better now. But I really don't think it's a good idea for me to be around him that much while he's in college, and I think it would be a really bad idea for me to go to the same school that he did."
"Why?" he asked me directly, which was very out of character for him. He usually couched things more gently than that.
"Because if I'm there, I'll want to be with him, and that's not going to work. It will just be this massive tug-of-war on both of us. He'd be battling between football and keeping me in his life. He needs his space to do this, and I need my sanity," I told him.
He got up and grabbed us both a drink out of his fridge, then came back and handed me mine as he sat down. "I agree with you, and I am impressed that you have thought this out so thoroughly."
"Thank you," I said.
"But that does not answer the question as to where you want to go in the fall?"
"Harvard." He stared at me, digesting that while trying to look severe, even though his eyes were twinkling a bit. Harvard was his alma mater, so I knew that would make him happy.
"That is not an easy school to get into," he noted.
"I've talked to them about my plans, and they seemed pretty receptive," I said. "I was thinking that with a little help from you, I might make it in."
"So in addition to getting my blessing, you will need my assistance to get into Harvard," he observed. I couldn't help but roll my eyes at him.
"You know what my stats look like," I said, referring to my GPA, my ACT results, and my extracurriculars. "If you could get Darius into the Naval Academy, this should be a no-brainer." Being part of this family came with some challenges, but it also came with some cool perks. I knew that he could have gotten me admitted to probably any of the Ivies even if my GPA were a lot lower, or my ACTs were sucky. I wasn't about to let him bullshit me about this.
"Why Harvard?"
"Well, most people who go there seem pretty smart," I teased.
"Most," he agreed.
"It will be different than here," I said, referring to California. "I think that will be good for me."
"Your father did much the same thing when he went to Yale," he noted. That had also been on my mind when I'd made this decision.
"I like that Matt and Wade will be close by. I won't be completely alone. And Maddy will be there, so I'll get to spend more time with her," I said. It bothered me that most of my family members didn't seem to recognize how important to me my bond with Maddy was. That had become an even bigger issue after JJ treated her like crap before he went to Boston. Watching out for Maddy had been the last thing I'd promised my mother before she died, and to me, it was like a blood oath.
"That would seem to be a nice fringe benefit," he said.
"Plus Rosa is around, so I'll know I can get some decent food." I made it sound like my relationship with her was shallow, when in fact we missed each other a lot.
"What if they decide to move after Wade finishes his degree?" he asked. "They may only be around for a year, and for that first year you'll be in the dorms."
"I may be living in the dorms, but I can walk to their house," I said, pointing out the obvious. "And if they move after my freshman year, then they move. Then I'll be there by myself. It's not a deal killer, but it will be nice while they're around." It's not like I was counting on living with them, and it's not like I couldn't afford my own apartment.
"Whom have you spoken to at Harvard?" he asked me.
I handed him a piece of paper with all the pertinent information on it, including the date I'd sent in my application and the dates I talked to various admissions counselors. "So what do you think?" I asked him. I had laid this all out there and while he'd made comments and asked questions along the way, he still hadn't given me his verdict.
"My normal approach is to take some time to think about something like this, especially considering the magnitude and importance of your decision," he said. I cut him off and interjected myself into his rambling, because I felt guilty for putting pressure on him.
"That's fine," I lied, because it would be agonizing to have to wait to hear his opinion. "You can take some time to think about it."
"Please do not interrupt me," he snapped, but he was being slightly playful. "I said that was my normal approach. In this situation, though, I think it is such a good plan, I can give you my blessing without further reflection."
"Really?" I asked him. I was surprised, because I thought this would be a much tougher sale.
"I did not seem sincere?" he asked icily. I rolled my eyes at him. "I think that you have focused on the academic aspect of your education with a lot of effort and passion, and in some cases, a break can cause that to dissipate. I do not think that will happen to you."
"Why?" I asked curiously.
"Because you crave responsibility, and when you get it, you treat it with respect," he said, a bit cryptically. "I think that you should enjoy your break from school, but I am confident that when you start at Harvard in the fall, you'll focus on your work there just as you have at Menlo and at Harvard-Westlake." That was true, but hugely validating. It was also pretty funny that even though he'd given me crap about getting into Harvard, he knew as well as I did that it was all but a done deal.
"Thanks," I said. "I think it would be nice to have a break."
"I agree, and that's what I intend to do as well. I am looking forward to it much more now that I know I'll have your company," he said.
"So am I, now that I know you're cool with my plan," I responded. "I'm looking forward to hanging out with you."
"When did you plan to tell the rest of the family?"
"I don't know," I said honestly. "How should I do that?"
I expected him to give me some vague answer that basically left it entirely up to me, but he was remarkably direct. "I think you should tell your grandmother, Stefan, and your father as soon as you can. I would then avoid an announcement to anyone else until you speak individually to Ryan, Marie, and John."
"Then that's what I'll do," I said. I got ready to leave, but he didn't move, so I sat and waited for whatever he wanted to say.
"Has Stefan spoken with you?"
"No, not since our talk before the party," I answered nervously. "Is he pissed at me? I was just trying to clear the air." I was starting to freak out, but he calmed me down.
"You were a bit more assertive and abrasive with him than would have been my way, but that does not mean you did anything wrong. I just wondered if he'd come to any conclusions and had shared them with you yet," he said.
"Has he talked to you about this?" I asked. He was about to fall back on the confidentiality issue, but he had already blown that out when he'd asked me what Stef had said to me.
"He has not," he said. "But he will."
"Do you think I need to do something for him?" I asked. I didn't want him to dislike me more than he already did.
"I think that the ball is in his court, and you just have to wait to see what he comes up with," he said. I nodded. "I want you to know that I am very proud of you, and I continue to be impressed with how well you plan and think things out."
"Thanks," I said, and felt myself blushing. Praise like that from Grand was the ultimate rush. I left his study feeling happy and a little apprehensive, all at the same time.
I was walking back to my room in a bit of a daze when my phone rang. I saw that it was Darius. "Hey, calling you back," he said in his clipped way.
"The memorial for Buzz is on Sunday," I told him.
"That's gonna suck. I wish I could make it," he said. He was right that it was going to suck, but I didn't expect him to make it. That's not why I'd called him.
"Dude, you have things to do. I'll go and that gets you off the hook," I said.
"Then why did you email me all the details on it?" he asked.
"Someone needs to let JJ know."
"I'm not calling him," he said forcefully.
"I did it last time. This time, it's your turn," I said firmly. He said nothing. "That time was way worse than this will be." Telling him Buzz was dead was a lot shittier than conveying some memorial times to him.
"Fuck," he muttered.
"I'm going to the damn thing, all you have to do is call JJ," I said, reminding him that he was getting off easy, more or less.
He was silent for about five seconds. "Fine, I'll call him."
"Thanks," I said, and we ended our call. At least that was one unpleasant conversation I didn't have to have.
I went back to my room and started to plow through my homework. I had a lot to do, especially since I'd just picked up that extra class and I had to catch up. I was pretty immersed, enough that I'd set an alarm to remind me when dinner time rolled around, so I almost jumped when there was a knock on my door. I got up and went over to open it instead of just yelling for the person to come in, using that to pull my mind into the present and away from my textbooks.
"Hey," Ryan said cheerfully, as he walked in. "What are you doing?"
"Homework," I said. He gave me a dour look, because he wasn't nearly as into school as I was.
"Dork."
"What were you doing?" I asked, sensing that he was excited about something.
"Fucking around with Jackie and Marti," he said, raising an eyebrow.
"Dude, that is hot," I said honestly. All three of them were really attractive, and the thought of a ménage a trois was pretty intense. He snickered at me when my shorts tented a bit.
"Dude, it was majorly hot," he said. "Fuck." He went into a pretty detailed description of the whole thing, and while I enjoyed it, Darius would have appreciated it so much more than me.
"Who would have thought breaking up a chick fight would get you laid," I taunted.
"I would have," he said, cracking me up. "Want to smoke?"
"I can't smoke before dinner," I said, then made a decision to slightly alter Grand's suggestion on when I should tell people about my new plan.
"Since when?" he asked.
"Since I have to have a talk with them tonight," I said, referring to my family.
"So I should go out," he said, rolling his eyes at me and my drama.
"You don't have to, but you can. It kind of involves you," I said.
"You starting a fight at dinner involves me?"
"I'm not going to start a fight, dumbass, but I'm going to tell them about my plans for college," I said.
"Are we going to college together?" he asked, joking with me.
"Dude, I am not going to San Jose State," I said, giving him shit about his lack of good options.
"Fuck you."
"Can't, you're all worn out with your two bitches," I said. "I'm taking next semester off."
"What?" he asked, now totally focused on this shit.
"I'm planning to graduate early, in December," I said, and watched him get annoyed with me. "The only two people I worried about in this deal were you and Grand."
"Why us?"
"Grand is like the pope of my education, so I don't get his blessing, I go straight to our family equivalent of hell," I joked, but he didn't laugh, he stared at me. "With you, it's because I told you I'd spend senior year with you, and this means I'm only going to be around for half of it."
He thought about that, and then grimaced a bit. "That sucks."
I stared at him until he looked at me and I made eye contact. "I'm sorry," I said, putting as much sincerity into my words as I could. I wasn't going to change my decision for him, but I did feel bad about leaving him alone.
He shrugged. "It's OK. Guess I have to figure out what to do."
"Why would you do anything?" I asked.
"Well it's kind of weird for me to be here, going to Menlo when you're not, and even weirder if you're not even around," he said.
"It's all about you," I said, giving him shit, and getting a frown in return. "Dude, you're here, and you're staying here. Everyone likes you. You're welcome here."
"You sure?" he asked.
"I'm sure," I said firmly. "Besides, you can't leave now. You just started building your harem."
"Good point," he said, and we laughed at that. "I think I'll go grab something out for dinner."
"You can, but this won't be a big, dramatic dinner," I told him.
"Right," he said skeptically. He got up to leave and I stood up to walk him out. He paused and gave me a hug, one that was really meaningful. "I never want you to do something to fuck up your future for me. I'm glad you're doing this."
"Thanks," I said, then decided it was time to get ready to eat.
August 27, 2003
Escorial, CA
Brad
I strolled out into the dining room, feeling relatively relaxed. I'd delegated my battle with Elizabeth to Sean and Jake, and I was comfortable with that. I pondered how unusual that was, for me to all but cede control to them, but then I reminded myself that I hadn't really given up decision-making power, I'd just given them the freedom to do their jobs. The good news was that had given me the opportunity to focus on work, and with Buzz out of the picture, we had to reconfigure things pretty much back to the way they were. He hadn't been involved with us enough for that to be a huge deal at our offices here in Palo Alto, but it required some adjustments, and we'd made them. The big issue was in Austin. There was still a huge variable out there about how we'd handle his business that we'd acquired, and how we'd handle his shares of the company going forward. To do that, we'd need to meet with the employees in Texas, and we'd need to find out how Buzz's heirs wanted us to proceed.
I was the last one in the room, but I didn't attract a lot of notice since it was a small crowd tonight. I greeted Frank and my mother, JP, Stef, and Will, then took my seat. "I must compliment you on how you handled the altercation at the party," Mother said to Will.
His eyes got wide in surprise, probably because she knew about the altercation, but JP had told us all about it on Sunday. "Thank you," he said nervously.
"And where is Ryan?" JP asked.
"He decided to go out to dinner," Will said, a bit apprehensively.
"Is there some reason to think this dinner will be something he wanted to avoid?" I asked him, feeling my relaxed demeanor evaporate.
"Not my plan," he said casually.
"Speaking of plans," JP said to him, "perhaps you would like to use this as an opportunity to discuss yours." Will nodded easily, which convinced me that this was all choreographed between the two of them. I'd begun to move from nervous to apprehensive but my brain caught up and shorted out my panic. Whatever Will was up to, he'd clearly gotten JP's blessing, so that meant it was probably OK. It was interesting to see my mother and Stef get that as well.
"I decided to graduate early, in December," Will announced. He didn't say anything, he just waited for that to marinate in our brains. I thought about it, and tried to find something wrong with it, but it really didn't seem like an awful idea.
"And what will you do after that?" Stef asked. I noticed how he was trying to sound friendlier with Will, but it was faked, and we could all tell.
"I'm going to take a semester off," he said, then continued before we could all speculate about the wild things he might do. "I want to figure out how the foundation works, I want to hang out with Grand, and I want to go to Australia."
"You're going to Australia in the winter?" I asked, smiling.
"Supposed to be some decent surfing there," he said, grinning back.
"I'll have to see if I can free up my schedule to join you when you're over there," I told him. I'd loved Australia, but it would be much more fun with Will than with Marc. I could really enjoy the surf, and I would be free to meet some of the Aussie hunks I'd only been able to look at last time.
"That would be kick ass!" he said with enthusiasm. I reminded myself that I was lucky that he wanted to spend time with me. From what I'd heard, that wasn't always the case for teens and their fathers.
"So you will go on this international trek, then spend the rest of your time lounging around, leading a life of leisure?" Mother asked, more to slam JP than anything.
"That's why I'm hanging out with Grand," Will said.
"I hardly think that describes what my life has been like, or what it will be like in the future," JP said, pretending to be stuffy.
"What happens when your vacation is over?" I asked. He'd been talking about going to UCLA for college, and I was strategizing in my mind over how to deter him from that. I really didn't think him being geographically close to Zach was a good idea. That was about to lead me to my own life, and irritation again at how Robbie and I had spent our college years apart, but Will answered fast enough to prevent that mental spiral from happening.
"I'm going to Harvard," Will said confidently. "Grand's going to make sure I get in."
"Stef, I may need to borrow some money," JP said to him. "I don't know if I have enough to convince Harvard to take him." We laughed at that, knowing that it should be no great stretch to get Will into Harvard. I'd have done it myself, but that was JP's world. I marveled at how I was suddenly willing to delegate.
"Well that sounds like an excellent plan, and it will be nice to have you here next semester, even though we will miss you when you go to Boston," Mother said elegantly, then raised her glass. "To Will, and his future success."
"Hear hear," I said, and the others echoed it as we toasted a blushing Will. We chatted with him more about his plans, and prodded JP about his, until dinner was almost over.
"I got some interesting news," Stef said. We all looked at him, giving him the dramatic pause that he wanted. "Buzz Dalby evidently updated his estate plan recently. He appointed me as his successor trustee and his executor."
Copyright © 2018 Mark Arbour; All Rights Reserved.
51

1
Story Discussion Topic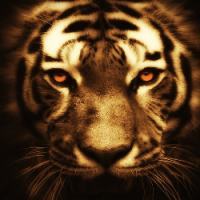 Open Club · 132 members · Last active
A fan club for Mark Arbour to chat about his stories
---
Chapter Comments