Black Widow - 42. Chapter 42
August 29, 2003
The Dalby Ranch
Brad
"This is pleasant," I commented, as we sat outside on the balcony, sipping on gin and tonics.
"Except for that pungent odor," Stef said, crinkling up his nose.
"That is the aroma of cattle, or perhaps more specifically the odor of cattle dung," JP said officiously.
"It is not a fragrance I would bottle," Stef grumbled, refusing to be cajoled out of his unpleasant mood.
"They gave us nice rooms," I said, gallantly trying to prop up his spirits.
"The décor leaves a bit to be desired," Stef said with a sniff, only when he sniffed, he inhaled the odor of cow dung, and cringed so badly even JP had to work hard to stifle his laugh.
"You sure you don't want Linda to come out and redo your bedroom?" I teased. "I'll bet she could do a mirror over your bed, lined with velvet fringe."
"JP used to have a mirror over his bed," Stef said.
JP gave him a dour look. "That was in the '60s."
"It was fun," Stef said, winking at him, and making me laugh.
"Indeed," JP said, to shut down the conversation. "This certainly is an interesting family."
"That's putting it nicely," I said, shaking my head at how dysfunctional they were. "What are you going to do about Buzz's estate?"
"I am going to approach it very carefully and deliberately," Stef said. "I sense there is much more going on here than we are seeing."
"That is likely," JP agreed, "especially since you think so." Stef smiled at him, appreciating that ego stroke.
"What are you going to do about acting as Dally's guardian?" Stef asked me.
"I really don't know," I said. "I think I'll talk to Dally, and then I'll get Will's input."
"You will get Will's input?" Stef asked, as if that was a stupid thing to do.
"He'll be spending time with Dally, and he'll probably be spending time with the other cousins, and I think he can give me a good evaluation from that perspective," I said.
"I think that is a good idea," JP said. There was a loud banging on the door, loud enough that we heard it out here on the patio. I raised my eyebrows in surprise at such an abrupt knock, then got up and answered the door to find Will and Dally, both looking a little flustered.
"We need to talk to you guys," Will said urgently.
"We're on the balcony," I said as calmly as if I were JP, and led them out there.
"How nice to see you!" Stef said to both of them. "Join us." We pulled up chairs for them, and then we sat down in a circle. It was a warm, muggy night, but there weren't too many bugs out, which made it very nice.
"You remember that care package Dally sent to Buzz?" Will asked us.
"That was a very nice thing for you to do," JP said, trying to help Dally deal with the loss of his father.
"Thanks, only I didn't send it to him," Dally said. We all sat there, our minds whirling with that, while Will put the pieces together for us.
"Buzz took that package with him on the plane," Will said.
"You're suggesting that the gift was actually a bomb?" JP asked.
"That's what I'm suggesting," Will stated.
"What was in this package he got?" Dally asked.
"I didn't see it, but he said it had hot sauce, a big can of beans, beer, and jerky," Will told him. "He said you'd sent him stuff he'd miss from Texas."
"It sounds like someone would have to know him well enough to know he liked those things," Dally mused. That meant whoever sent it to him was probably pretty close to him.
"I wonder how big this package was?" JP asked.
"They have a record of that stuff, don't they?" Will asked.
"We'll have to find out," I said, then focused on Dally. "Do you know of anyone who would want your father dead?"
"Any of the women he dated," Dally said, shaking his head. "But the one who's the scariest is his current wife, Maria."
"Why is she scary?" Stef asked.
"She's from Mexico, and her family is supposed to be pretty powerful down there," Dally said. "My Aunt Linda used to make snarky comments about it, saying they were drug lords, but Dad shut her down pretty fast when she did."
"Could there be any truth in that?" I mused.
"Could be," Dally said. "Dad was usually pretty calm when dealing with Linda, but that got him pretty riled up."
"Something else we will have to research," JP said, in his academic way.
"Let us theorize for a minute," Stef said, in his slow manner that I found to be maddening. I forced myself to be patient. "If Maria wanted Buzz to be killed, did she do it for revenge, or did she do it because she wanted something?"
"You have made some substantial leaps from the facts," JP chided.
"I think I noted in the beginning that I was theorizing," Stef responded.
"She was pissed off at him, but I don't think she was pissed off enough to have him killed," Dally said. I noticed that Will put his hand on Dally's shoulder when he said that, which also served as a reminder to us that Dally was pretty wounded, maybe too wounded to be dealing with this conversation. "Last I heard, she was trying to take him to the cleaners on the divorce."
"That is correct," Stef said. "The pre-nuptial agreement provided her with a stipend of $10,000 a month, to last for as many months as they were married multiplied by five."
"How long were they married?" Will asked.
"They are technically still married, but the pre-nuptial agreement specifies that the end point for the purpose of calculating those payments is the date when either party files for divorce," Stef explained. "That would have been 30 months."
"So she should get $10,000 a month for 150 months," Will concluded. "What else does she want?"
Stef looked nervous about continuing, but Dally prompted him. "I'd like to know what's going on," he said firmly.
"That is reasonable," Stef said. "And as an aside, I will be more than happy to keep you posted on how this issue resolves itself, and give you feedback into my decisions."
That really shocked Dally, but based on Buck's dictatorial style, I was willing to bet that was because no one really asked for his opinion. "Thanks," he said simply.
"Your father's lawyers informed me that she was originally attempting to have the agreement tossed out, and to invoke the community property laws of Texas," Stef explained. "After his death, she contacted the attorneys with the evident plan to assume her role as successor trustee and executor of his estate."
"So she thought that his estate plan was the same, that he hadn't changed it, and that she'd be able to step in and handle everything after his death," I mused. "That certainly could be an additional motive for her to be involved in the plane crash."
"Indeed," Stef said. "My understanding was that she was most unhappy when she found out that his plans had changed."
"I'll bet," I said with a chuckle, visualizing that conversation between Maria and her attorneys.
"If she was willing to have Buzz killed, doesn't that make you her new target?" Will asked Stef. It was touching to see how worried he was about Stef's safety, despite the fact that they didn't have the best rapport right now.
"Since I am not disposed to like beans and barbecue sauce, we will hope I am less susceptible to her schemes," Stef said with a gentle smile. "I would think that before tangling with me, they would approach me somehow to see if an amicable agreement could be worked out." That made sense, since even drug lords didn't fight wars for no good reason. Only George Bush and Dick Cheney did that.
"And I would like to remind you gentlemen that, while we are theorizing, there is no factual basis for us to accept these theories as real," JP said firmly. He was annoyed when everyone ignored him.
"So what's she want now?" Dally asked.
"One moment," Stef said. He vanished into the room, then came out with his briefcase and pulled out some papers. "She wants the $10,000 a month income for the next ten years, she wants a lump sum payment of $5,000,000, and she wants some of his property deeded over to her."
"What property?" Dally asked.
"There is a house in Austin, as well as several other holdings," Stef said, as he flipped through some papers. "Here's the list." He handed the list to Dally, who looked at it curiously.
"I didn't know my dad had invested so much in real estate," he commented. "I figured that his share in the Ranch would be enough land."
"Maybe he wanted his own ranch," Will said.
"No, he sure didn't want that," Dally said, shaking his head. "Wait a minute." He pored over the list again. "Zapata, Webb, Val Verde, Brewster, Presidio…" he mumbled, then looked at us intently. "All of these counties are on the Mexican border."
"If her family were drug lords, I would guess it would be useful to have property on the border," I noted.
"Gonna be even harder to be nice to her at the memorial after learning about this," Dally said sadly.
"I would remind you gentlemen, again, that we have no proof, so to treat her differently would be inappropriate," JP insisted, only this time we heard him. "I would also point out that if you give off signs that you suspect something, you will tip our hand earlier than we may want it exposed."
"Be nice, or she may guess that we figured out her game," Will interpreted, making all of us but JP smile.
"Makes sense," Dally said, all but agreeing to what JP said. The rest of us would do as JP asked anyway.
"Well we evidently have some investigative work to do on this," I said, as a prelude to changing the subject. I focused on Dally. "You know that in his will, your father asked that I be appointed as your guardian."
"Yeah, I heard about that," Dally said. "I don't think it's worth fighting that battle."
"If it's a battle you want me to fight, I will," I told him.
"Yeah, Will already told me you'd do that," he said, which was a pretty flattering thing for Will to do. I gave him a brief smile to acknowledge what he said. "But they're hell bent for leather not to let me go, so as long as I can get the fuck out of here when I go to college, I think I'll be good."
"Like the drug lords, I'm not going to start a fight I don't need," I told him. "But if things change, you let me know, and I'll see what I can do to help."
Dally nodded. "It might be nice to get away in the summer, or over spring break," he said. "I don't know if you can work that in, but it would be cool if you could."
"Maybe you can come out and spend some time with us," Will offered.
"I don't want to impose," Dally insisted.
"Your father chose Bradley to be your guardian, and he chose Stef to be his executor, so that makes you a member of our extended family," JP said in his imperious but caring way. "That means our doors are always open to you."
"Thanks," Dally said, and seemed a little choked up. "I should go tell Gramps about this care package." He made to get up, but I stopped him with my words.
"I have a question. I thought you had two other younger cousins. Why weren't they at dinner tonight?"
Dally rolled his eyes. "Gramps doesn't like unruly kids at the dinner table. Miguel and Ana have to go through the same drill the rest of us did. We had to practice our manners, and then go through a sort of exam when we turned 13. If we passed, we were allowed at the table."
"What kind of exam?" Will asked.
"Basically you have dinner and everyone else watches you like a hawk and tries to point out anything you do wrong," Dally said. "My Aunt Linda caught me putting my fork on the table instead of on the plate when I was done eating, and that was almost enough to fail me."
"Shit, and I thought Nana was tough," Will said, but Dally didn't get that reference, so he took that opportunity to go and relay his news to Buck. "Dude, these people are seriously fucked up."
"I would have to agree with you," JP said, which was funny that he'd validated such a concise statement.
"I'd better call Jake and update him on this," I said, getting ready to jump on my cell phone, but Stef decided to spark another conflict and truncated my plans.
"So which of these men do you plan to sleep with?" he asked Will.
"I can't do them all?" Will responded playfully, but I could read that his patience was pretty limited at this point.
"Dally is not the type you usually go for," Stef said.
"What's that supposed to mean?" Will demanded angrily.
"He is not as handsome as most of your other liaisons," I said, trying to make it a light-hearted conversation. I should have known that wouldn't work.
"Oh, I get it," Will said, turning on me. "I should blow off the guy because he's a little overweight and kind of dorky, even though beneath that fat he's a pretty awesome guy. Is that how you all work?"
"I have been fortunate that the man of my dreams is also incredibly handsome and sexy," JP said, to try and stop this unpleasant argument. Will eyeballed all of us intensely, and then seemed to have some sort of epiphany.
"Can I talk to you?" he asked me, pointedly excluding the others.
"I'll walk you back to the house," I said. When we walked out of our suite, I actually exhaled, a sign of relief. "I'm sorry about that."
"It's getting a little old," Will grumbled. "Do you know why he's pissed at me?"
"I think it's because he's jealous of you," I told him candidly, even as we strolled through this ranch that had once seemed so palatial, but now seemed as suffocating as Elizabeth Danfield's compound near DC. "I think he sees in you the youth and exuberance he no longer has."
"I don't think that's it," Will said, which was not a little annoying, since I was proud of myself for thinking this whole thing through. Then again, my conclusion was the obvious one.
"Well then what do you think it is?" I asked, in a less than pleasant way, mostly because I was annoyed that I probably wasn't right. Will ignored my attitude.
"I don't think he's jealous of me, I think he's jealous of Grand," Will said. I stopped walking and stared at him.
"At JP?"
"Duh," he said, since that should be obvious, but it was just me being confused. My mind was tumbling around as I tried to evaluate his theory.
"Why do you think that?" I asked calmly. He smiled because he knew me well enough to know that I was in my listening mode, and receptive to his ideas.
"When Buck was talking about Buzz's estate yesterday, Grand made a comment, speaking for the family, but Stef cringed when he did that," he said. "I watched him do shit like that a few other times."
"Stef never has liked sharing the limelight, but he never let it bother him where JP was concerned," I said, thinking out loud.
"I put together that whole deal with the Ferrari for Grand's retirement," Will said, and sounded guilty. "We haven't done anything like that for Stef."
"He's not retiring," I said logically.
"Yeah, but he's been amazingly successful," Will said. "We really don't recognize that."
I nodded as I thought about it. "I remember that when Robbie and I ran away from Escorial and ended up in Malibu, Stef let his guard down and showed me that he had some pretty deeply buried resentments against JP."
"Maybe those haven't healed, or maybe these are new ones," Will said. "I still don't get why he's pissed off at me."
We stopped by a lovely little grotto and sat on the bench that was conveniently placed near a bubbling fountain. "If he's jealous because JP is getting all the attention, maybe he's also jealous of you for taking his place at JP's side. You guys are pretty close."
"I'm not fucking him," Will said adamantly.
I laughed, which just annoyed him more. "It's not about sex, it's about an emotional attachment. Think about how we had our argument about investing in those defense companies. You were clearly in JP's corner, and opposed to Stef."
"That's because we were right," he said, being cocky. I gave him a foul look. "I'll think about it."
"As will I," I said.
"Regardless, I've got a plan to fix it," Will said.
"You've got a plan to fix it? Fix what?" I asked sarcastically. My quick, flippant response made it seem like I had no faith in his ability to actually do that, and he gave me a particularly nasty look for it.
"I do," he said, and got up and walked off, leaving my curiosity unsatisfied, presumably as my punishment.
August 30, 2003
The Dalby Ranch
Will
We were touring the ranch in Preston's Chevy Silverado, which, despite its name, was black. It was almost as nice as Dally's, but the differences weren't noticeable enough to cause jealous friction, although these guys were probably petty enough to dream something up to argue about. I sat in front with Preston, while Dally and Spence sat in the back. Preston had insisted on setting it up that way, and I'd caved to be a good guest. In between his idiotic conversation, which was probably not too unlike his mother's, he blasted either country music or heavy metal. I was not having fun.
I was pretty sure that Preston was annoyed with me, and I sure as hell was annoyed with him. He kept trying to pick a fight with me, in that classic Alpha male way, to try and get me to do what he wanted like his cousins did. Only he had a big problem, because he wasn't really smart enough to mentally wrestle with me, so instead he tossed out stupid statements to make himself seem smarter. His strategy didn't work. He reminded me of how Darius had been during times when we'd been in conflict, but Darius had figured out that the way to reel JJ and me in was to use the respect and awe we held him in. Preston didn't do that; he just criticized people, mercilessly cutting them down. That had worked, more or less, with his cousins, but it really wasn't working with me.
"Must be convenient for you being out in California where most of the guys are queer," he said to me with a chuckle.
"There are just as many gay guys, percentage wise, in Texas," I said, even though I had no real data to back that up.
"That's a bunch of shit," he said.
"Nope, it's true," I insisted. "They're all a bunch of closet cases like you," I said, getting a glare from him, which I ignored. "You talk shit about gay guys, when you probably secretly crave a dick in your mouth."
"Fuck you!" he said loudly.
I laughed. "Dude, that's a lot more advanced than cocksucking."
That conversation ended when we got to one of their stables. "Come see my rodeo queen."
"Rodeo queen?" I asked, wondering if this was his girlfriend.
"Psyche," Dally said. "She's a horse being trained to buck riders."
We went into the stall where this beautiful chestnut colored horse stood, one who was pretty big for a mare. She began stamping her feet impatiently as soon as we walked in. Preston walked up and grabbed a prod and zapped the shit out of her flank, causing her to all but leap in the air. "She's getting there," he said, in his cocky way.
"Dude, you're a fucking douche," I said, totally pissed off at him. It was one thing to give us shit, but to abuse an innocent animal was bullshit.
"You don't know what the fuck you're talking about. Want me to do it again?" he challenged.
"You're such a man," I said to him with a condescending sneer. "Too big of a fucking coward to actually ride the horse, you have to use a fucking machine to torture her."
"That's not how this works," Spence said, trying to keep Preston and me from trying to beat the shit out of each other. He'd win, but we'd both have hell to pay. "No one could ride her, so we're training her to buck."
"Alright, I get that, but to do that, you use gentle prods, not a full on fucking electroshock therapy charge like Preston just did," I said. "And look at this flank strap."
"Flank straps encourage them to buck," Spence replied.
"Yeah, but they don't leave open wounds because they're on so fucking tight," I said, pointing to where the strap had hurt her.
"What the fuck do you know about this shit anyway?" Preston demanded, getting in my face.
"We have rodeos in California too, dumbshit," I said, posturing back just as strongly. "Just because you don't know how to fucking ride a horse is no reason to torture this one."
"Oh, he's a fucking expert," Preston said, only in Spanish.
"I'll bet I can ride her," I replied, in better Spanish than his. They'd had no idea I spoke a language other than English, so that got surprised looks from Spence and Dally.
"Right," Preston said skeptically.
"Alright asshole, let's bet," I said. "I say that I can saddle her up and ride her around that ring at least once."
"She's gonna throw you on your ass," he said, and laughed.
"None of your bullshit games, no prodding, and I'll pull it off," I swore, even though I had no idea how I was going to do that.
"Alright, so what's the bet?"
"I win, I get the horse. I lose, I give you $5,000," I said.
"She's worth more than that," he said, trying to dodge the bet.
"See, you already know I'm going to win. You know I'm going to trot her around when you failed so fucking miserably," I taunted. His face got red he was so pissed off. "Besides, you and I both know that's bullshit, and that $5,000 is a fair price."
I noticed that he wasn't always honest, so I hit the recorder button on my phone as we reiterated the conditions. "Alright, let's see you ride her," he said.
"Give me an hour to saddle her up and get her ready," I said.
He looked at me, as if planning to argue, then nodded. "You got your hour." He turned to his cousins. "Come on, let's go drum up an audience."
Spence followed after Preston dutifully, even though he did give me an apologetic look, but Dally hung back. "Want me to help you out?"
"Nah," I said. "I made the bet, so I have to win it on my own or write Preston a check."
"Kick his ass," Dally said with a smile. As soon as they were gone, I grabbed a few of the stable hands. They weren't real cooperative until I ripped into them in Spanish, then they stood there, waiting to do what I told them to do.
I took a leaf out of Nana's book, and the first thing I did was grab the reins and force the horse to eyeball me. It was heartbreaking, because I could see the pain in her eyes. I took a look at the bit and it was some bastardized thing designed to be uncomfortable. I all but ripped it out of her mouth and tossed it on the ground, then demanded that the stable boys get me a normal one. I was amazed that Psyche let me put it on her.
I put some salve on her hindquarters where the prod had wounded her, and put some on her chest where the flank strap had rubbed away her skin. I made them find me a saddle that wouldn't fit into that same spot, and ironically enough, it was an English saddle. They'd all probably bitch about that, but that was too fucking bad, and besides, it was what I was used to.
"Time is almost up," one of the stable boys reminded me. They were seemingly amazed that I hadn't even tried to get in the saddle, but I'd learned about dealing with horses from the master, and Nana had ingrained it into me that the most important was that the horse trust and respect me. To that end, I'd spent a lot of time eyeballing Psyche, just like Nana would have done.
I looked at the horse one last time. "Alright, I'm going to hop on your back, and you're going to let me ride you. You do that, this hell you've been living is over. You don't, and there's not much I can do for you." I almost laughed at myself for waiting for some sort of response from her. Didn't they have some lame-ass talking horse show in the 1950s? I guess that's how people thought up that idea.
I put my foot in the stirrup and heaved myself up, only she wasn't having it, and was hopping around trying to dislodge me. I applied some gentle pressure with the bit, and a whole lot of pressure with my legs, and those forces combined finally managed to wrestle her under control. The stable hand opened the stall, and she darted out like she was in a rodeo, but she was only bucking me gently. After we were halfway around, she'd settled down a bit, and by the time I'd finished my trip around the ring, she was tame enough for me to handle, albeit barely. I sat atop her, with her stamping her feet and gently bucking me, trying to get my fat ass off her back, but there was no question that I'd won this bet.
I hadn't really paid attention to who was watching us, but as soon as I dismounted, I noticed that Stef, Grand, and my father, as well as the entire Dalby clan, were there staring at me. I turned to the stable hands who'd helped me out. "I need you guys to set up transit for her immediately. I want her shipped out to California as soon as we can."
"What makes you think you can take my horse?" Buck asked me. It was funny, because he was really giving me the evil eye, and while that probably worked great with his family, it was meaningless to me. I had nothing to fear from this self-important rancher.
"Because Preston made a bet with me that said that if I could ride her around the ring, she was mine," I said, not backing down an inch.
"Well she ain't even my horse, which shows how stupid you are," Preston said with a laugh. "Should have checked that out a little more thoroughly."
"No, that just means you're a liar," I said, and said it with enough venom that the Dalbys all gasped in their own individual ways. I turned to Buck. "That how you run your ranch? You teach your grandkids not to have any honor?"
He was as pissed off at me as Preston was, but I made eye contact with Grand, and I could tell he was behind me in this deal. Buck growled under his breath as he thought about it, then he pronounced judgment in his imperious way. "Well, Preston shouldn't have made the bet, but since he did, I'll honor it. Psyche is yours," Buck pronounced.
"Thank you," I said to him, as graciously as I could manage.
Copyright © 2018 Mark Arbour; All Rights Reserved.
Story Discussion Topic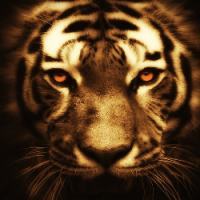 Open Club · 132 members · Last active
A fan club for Mark Arbour to chat about his stories
---
Chapter Comments