Join For Free and Get Notified of New Chapters!

Are you enjoying a great story and want to get an alert or email when a new chapter is posted? Join now for free and follow your favorite stories and authors!  You can even choose to get daily or weekly digest emails instead of getting flooded with an email for each story you follow. 

 

Stories posted in this category are works of fiction. Names, places, characters, events, and incidents are created by the authors' imaginations or are used fictitiously. Any resemblances to actual persons (living or dead), organizations, companies, events, or locales are entirely coincidental.
Odyssey - 7. Chapter 7
April 18, 1797
They toasted the news that Davina was with child, all four of them exuberant with their joy. At the core level, it was their duty to ensure the continuation of their houses, of their dynasties. Of the four, Granger was the only one who had done that effectively, at least until now. Granger looked over at Cavendish and noted that he was slightly introspective, and concluded that his mood was caused by the fact that he wasn't even married yet. Granger wondered briefly why that was. Cavendish should be a prime catch, even without a leg.
"George, we have treated you so badly," Davina said, being polite. It was a new attitude for her; in the past, she'd only been bitchy or slutty to Granger. "Yet we must ask you for a favor."
"And what would you have me do for you?" he asked nervously, not a little offended that they would presume to ask him for anything.
"I am reluctant to travel across the seas in my condition. Would you help intercede on our behalf with your father and His Majesty to see if we may be allowed to remain in England?"
"We would really be most obliged for your help," Freddie added.
This was a sign of his growing political importance, and of his growing power. His own older brother was coming hat in hand to him, asking for his assistance. They had expected Granger to agree automatically, to let the good mood of the evening overwhelm his logic. They were to be disappointed. "I am unwilling to do that without addressing a few issues."
The mood got serious quickly, a fact they all seemed to regret. "What are these issues?" Freddie asked.
"I am to be gone for a lengthy period of time. I am being sent around the world because of Bertie. In the past, you two have not watched out for my interests like I might have expected," Granger said coldly.
"There were reasons for that; not excuses, but reasons," Davina insisted. "Those reasons no longer exist."
"I understand that, but it also showed a marked lack of honor on both of your parts to snipe at me and attempt to entrap me while I was off doing my duty." They bristled at that, but Granger didn't care. This was important. He saw Cavendish hiding a grin, as he enjoyed seeing these two Machiavellian characters being forced to answer for their malicious acts. "This time, it is doubly important, since I am going as a duty to His Majesty, but also because of a family obligation. I cannot have you two in the background creating problems for me, Caroline, or our retainers. I must know that you are allies and not foes."
Freddie eyed his younger brother with barely concealed irritation. It was maddening to him in the extreme to be lectured about duty and obligations by his younger sibling, and that was made even worse by the fact that Granger had every right and reason to do it. "I am not sure what more assurance we can give you besides our word."
"And are you giving me your pledge, your word of honor, that you will put my interests and those of my branch of our family on a level that matches your own?" Granger demanded.
"I am," Freddie said, without hesitation.
"I am as well," Davina said, and seemed proud that she'd won this battle.
"And will you do as Caroline asks if she has need of your support? Will you follow her instructions?"
They balked at that, and even Cavendish looked a bit surprised at his demand. He was making them subservient to Caroline, putting her in charge of their political power. He was making them agree to do what she said. "George, as recent developments have demonstrated, Caroline has not shown the best judgment," Freddie said smoothly, dodging the bullet. Granger hid his irritation that they would bring up Caroline's indiscretion at this point.
"She has made a miscalculation and she has learned from it," Granger asserted. "She will recover, and she is much better at working within and outside of the government than any of us, with the possible exception of Cavendish here."
"I would disagree on that account," Cavendish chimed in. He turned to Freddie and Davina. "He is asking you to place yourselves in the hands of a very skilled politician."
"I do not see that we have much choice," Davina groused.
"Do not pledge your word if you cannot keep it," Granger cautioned.
She actually dared to glare at Granger for a bit, but that resonated with Granger, because it showed that she was considering it, and that she would probably adhere to her commitment if she made it. "I will subordinate myself to Caroline while you are gone on this trip."
"As will I," Freddie chimed in.
"Then, when I return to London, I will do everything in my power to see that you two are allowed to remain here," Granger said, smiling.
"Thank you, George," they both said. And the deal was done. They all retired to bed after that, and it was only a quarter of an hour after Granger had sunk into the soft mattress when Cavendish joined him.
"That was quite a coup you just pulled off," he said, grinning at Granger.
"I am merely trying to make sure things are passive here while I am gone."
"I will endeavor to help Caroline be diplomatic with them, nonetheless," Cavendish said. "I fear she will enjoy having them in her power a bit too much."
"Then it will be a test for her as well. Sadly, I may never know the results." Granger was feeling his own mortality as he contemplated this trip.
"You will return home, and when you do, it will be a homecoming better than this last one," Cavendish promised.
"This one has turned out alright in the end," Granger said. Their conversation was truncated by their hormones, as they both seemed desperate to couple and bond. It was only after those urges were sated that they returned to the other topic that had caused discomfort. "And what is bothering you?" Granger asked.
"I am happy," Cavendish said.
"You are nervous when talk of marriage and procreation comes up. When will you take a wife?" Granger asked.
"You would have me married off?" Cavendish snapped, showing Granger just how much this was bothering him.
"I would have you all to myself, if such a thing were possible," Granger said, cajoling him out of his bad mood.
Cavendish sighed, a gesture neither one allowed others to see with any frequency. "I am not a whole man. It makes attracting a bride difficult."
"That is nonsense. You are missing part of your leg. It is of no consequence."
"It has made finding a bride a bit more difficult, but it will happen. I am sure my father will make a good match for me. I am actually torn between knowing that I must marry and settle down, and also wanting to retain my freedom."
"It may be possible for you to have both."
"Not everyone is as lucky as you are, George," Cavendish observed.
"You are," Granger teased. "You could always run off to the South Seas with me."
"It is tempting, but I must stay here, if for no other reason than to keep Caroline from torturing Freddie and Davina." They laughed at that, and then made love again.
April 19, 1797
Granger glanced around the table at their Lordships of the Admiralty and felt his irritation with these men growing with each moment. They'd pledged to have a response to the delegates by 10am, and they had missed that deadline by a large margin. At 1pm, they'd sent a message to the delegates, letting them know that an answer to their demands would be forthcoming at 4pm. They'd finally met that deadline, but even though the response they'd sent had been ridiculously inadequate, Granger had kept his mouth shut. He resolved to say nothing unless directly asked his opinion.
Granger pondered the offer they'd spelled out in that response. Spencer had offered a miniscule increase in pay, and had created a new class of seaman, landsman, to be paid at an even lower rate. He had completely ignored their other demands. They sat there, congratulating themselves on this strategy, fully expecting the delegates to yield to the trinket they offered. It was all Granger could do not to shake his head in disgust at these men who were so divorced from the reality of the situation.
A messenger entered the room and handed a note to Spencer, who opened and read it. His brows furrowed as his face betrayed his extreme anger. Then Spencer read the message: "Until the grievances before stated are redressed, and an act of indemnity passed, we are determined not to lift an anchor; and the grievances of particular ships must be redressed." The other Lords of the Admiralty expressed their outrage, mirroring Spencer's own attitude, that these men, that this scum, would dare defy them after they had offered a solution that would keep the delegates from hanging.
Dinner was served shortly after they heard this message from the delegates. Spencer interrupted the general conversation, having allowed them to rant about it long enough. "It is my opinion, gentlemen, that this mutiny is being led by a small group of rabble rousers." Granger met the eyes of the other naval lords, and could see that they weren't convinced, even though they said otherwise. "It seems to me that the solution to this problem is to have the loyal ships transferred to St. Helen's roads, leaving the polluted ships behind at Spithead. We can then starve those ships into submission."
"A capital idea, my lord!" Pybus echoed.
"Cavendish, summon Lord Bridport, Admirals Garner and Colpoys, and the captains of the ships that are currently in the delegates' grips," Spencer ordered.
"Aye aye, my lord," Cavendish said simply. He left to make the signal, while the Lords Commissioners of the Admiralty continued to congratulate themselves on their strategy, and their new tactic which was sure, in their minds, to bring this mutiny to its knees. As they were doing that, a letter arrived from Prime Minister William Pitt.
"The Prime Minister is pleased to inform me that he is not opposed to requesting the additional funds to pay the fleet. He says it is a small enough expense to secure the safety of the realm," Spencer read with almost a sneer. But for Spencer's attitude, Granger would have almost seen some hope that this issue would be resolved. So Pitt did not think that Parliament would object to the additional expense of the pay raises demanded by the men. Granger could not understand how, if Pitt was willing to deliver on that, Spencer could be so obdurate in his opposition.
Before they could fully digest that statement, Bridport and his officers arrived. Granger greeted them courteously; he knew most of them, and many of them were good men. "Lord Bridport, this Board is of the opinion that this mutiny is being conducted by a small group of rogues, and that the other men are loyal to their king." Bridport said nothing. "We propose that we separate the good men, and ships, from the bad, by ordering the fleet to St. Helen's Roads."
"My lord," began Bridport, "the men refused to obey a previous order to that effect. I am fairly certain they will refuse to obey it now."
"Surely those loyal to the King would sail," Pybus interjected. The other Lords nodded their approval.
"I think they would not," Bridport said. He looked to Garner and Colpoys, who agreed with their admiral. The Board was so disturbed by their answer; they began to interview individual captains, who wisely echoed the words of their admiral. It went on like that, with most of the captains agreeing with Bridport, although there were a few who agreed with the Board, but those captains appeared to be sucking up to such a degree to the Board that even Spencer seemed reluctant to give their comments any credibility.
Granger sat there as an observer until he noticed Colpoys eying him coldly, with a malicious smile. "Lord Granger, you have not ventured an opinion on the current situation," Colpoys asked.
"What would a mere frigate captain know of matters that involve ships of the line," a senior captain said with a sneer, indicating his disdain for someone like Granger with limited seniority.
Spencer gave the senior captain in question a fearful look, as did Bridport, sufficient to cow the idiot into silence, but the damage had been done. Now all eyes looked at Granger, wondering what his response would be. "As the captain has noted, it is not for me to voice an opinion in these matters," Granger said diplomatically.
"Yet we are all curious," Spencer said. "Pray enlighten us." Granger stared hard at Spencer, wondering at what he was planning. Spencer knew that Granger didn't agree with him, and that Granger thought the mutiny should be resolved quickly by giving in to the demands of the seamen. He clearly wanted an opposing view to be voiced. In any event, Granger had no choice, since to state any other point of view would be a lie.
"I think, my lords, that the men are united in this cause, and that this is not the act of some isolated group. I think that Lord Bridport is correct when he states that the ships would not sail if so ordered, and if they were ordered to do so, the order would be seen by the men as a lack of good faith by this Board. I think that since the Prime Minister has indicated that the costs to agree to the demands of the delegates are palatable to Parliament, and since it does seem like a paltry amount to be sacrificed to maintain the safety of the realm, that granting their requests is the prudent course of action. If those demands were unreasonable, then it may be otherwise, but they are not, in my opinion."
"So you would have us surrender to the delegates?" one of the other captains asked. Granger was aware now of what Spencer had done. He'd set Granger up to be the whipping boy for the issue, to get the others to express their viewpoints more clearly than they would to the Board itself. It was less dangerous to argue with Granger than to argue with Bridport.
"Is the safety of England not worth a pay raise and fair rations?" Granger asked in response. "Being mindful that the pay scale has not been adjusted for over 150 years, while costs of basic goods most certainly have risen."
"What kind of precedent would that set?" another captain demanded. "Any time the men are unhappy, or want more, they have but to refuse to do their duty." Many of the senior captains chimed in, chanting 'hear hear' to indicate their approval.
"I think the key is whether their demands are reasonable or not," Granger replied. "If they are not, then a firm line must be taken."
"You are giving the common seaman a lot of credit for determining what is reasonable and what isn't," Spencer replied acidly, letting everyone know where he stood on this issue. In effect, he left Granger hanging out there. "I think this sets a very dangerous precedent."
"I will of course yield to your read of the situation, my lord," Granger said, bowing gallantly. "I was asked my opinion, which I freely expressed."
"And for that, Lord Granger, I am most appreciative," Spencer said coolly. "You may return to London at your leisure." He was being dismissed? He'd been dragged down here, only to be made a fool of?
Granger rose slowly, forcing the anger to remain buried beneath his stony façade. "Then I will take my leave of you. Gentlemen, my lords," he said, bowing, and then strode confidently out of the meeting.
He was about to hire a carriage to take him back to Freddie and Davina's house when a voice stopped him. Granger turned to see a familiar figure, hiding in the bushes.
"Holmquist, what are you doing here?"
"Trying to find you, my lord, while dodging the press."
Granger chuckled. "Come along then. You're with me." The cab pulled up and they got in for the brief ride. "How did you end up here?"
"I followed Mr. Llewellyn home. He got orders posting him to a ship here, so I came down here with him, but I didn't want to join that ship. I know the captain by reputation. So I was going to make my way back to London to join you, my lord."
"And you found I was here, and opted to let me pay for your journey back?" Granger joked.
"That was an added benefit, my lord," Holmquist said with a smile. "The press has eased up here in port, what with the troubles."
"What have you heard of them?" Granger wanted to know what the average seaman thought of things.
"Not many are happy about having to mutiny, my lord, but they think it's unjust the way they've been treated, and they're going to stick it out. Least that's what I'm hearing."
Granger nodded pensively, even as he thought about what that meant. That kind of resolve was hard to break. It may be possible if they could peel off enough ships, but it was unlikely that they'd get enough to leave Spithead to make a difference. "Well, in any event, it no longer directly concerns me. I've been ordered to return to London."
"Will you need a post chaise, my lord?" Holmquist asked, ready to see to that.
"I must say goodbye to my brother and sister-in-law first." That, and Granger wanted to see what Cavendish had to say before he left. He arrived back at the house and greeted Freddie and Davina in a friendly manner, then excused himself to go up to his room. Cavendish arrived not more than an hour after he did.
"So you are released from this nightmare," Cavendish observed playfully.
"With the implication that I am wont to surrender," Granger scowled.
"Do not be vexed with Spencer. He was just using you to draw out arguments."
"He was setting me up to be the advocate for the sailors' point of view, which I guess I could be, but it makes me seem disloyal to His Majesty."
"Or maybe your loyalty is beyond question so no harm has been done?" Cavendish asked.
"We will see," Granger groused. They spent the night making love, and then the next morning found Granger and Holmquist on their way back to London, while Cavendish stayed with the Lords of the Admiralty. He wondered cynically if they'd still be arguing amongst themselves while the French Army was marching through the streets of London.
April 21, 1797
Granger sat at his dining room table eating his breakfast. He had gotten back from Portsmouth last night and spent the evening soaking in the baths and recovering from the nightmare that Spencer was creating. He had just helped himself to another serving of bacon when Cheevers came in, looking somewhat nervous. That in itself was a rarity.
"My lord," he said cautiously. "The morning papers are out, and you are featured in them."
He handed Granger the broadsheets, barely waiting for Granger's mumbled thank you before leaving the room. Granger began to casually read them, and that lasted until he read the first headline. "Lord Granger advocates surrendering to sailors," blared the Times. "Granger gives in to sailor's demands," trumpeted another. Granger stared at the papers, stunned at the headlines, but as he read the articles, he went from stunned to infuriated. He read the Times first, and got so far as the second paragraph before he threw the paper into the fire. "We expected that His Lordship would show his loyalty to his sovereign by backing the government efforts to return the fleet to duty," the Times opined. "Instead, he has encouraged the fleet to remain in open rebellion, risking the entire nation against a possible French invasion."
He picked up another one, and became even more outraged. "Lord Granger's actions make us question his commitment to discipline, and to an orderly fleet." He read on, knowing that he shouldn't. "His actions encourage the sailors who hold the nation hostage, who would bring England under the thumb of the French Republic. Would His Lordship have guillotines in the Horse Guard's Parade ground, lopping off the heads of his own fellow peers?" They were all the same, all accusing him of being lax on discipline, disloyal to the King, and all but in the service of the French government. It was scandalous, it was libelous, and it was completely outrageous.
Granger looked around the rooms somewhat frantically, as if looking for someone to yell at, and the fact that there was no one told him that the entire staff feared his wrath. Surprisingly enough, that calmed him. These reports were just sensationalism designed to stir the mob, and to cause him problems. In the end, the truth would come out. "Cheevers!" Granger called.
"My lord?" he asked as he re-entered the room.
"I will be going to the ship, but must stop at Bridgemont House on the way." Granger's calm, even tone had caught Cheevers completely off guard, and so happy was Granger that he had at least been unpredictable, it did much to salvage his foul mood, despite the efforts of the press.
"Yes, my lord. I will have the carriage brought around," he said. Granger checked his appearance in the mirror and went out to enter his carriage. He noted there were extra footmen today; clearly Cheevers expected there to be trouble. The ride to Bridgemont House was short and uneventful. Granger found his parents both at home, and eating breakfast. Such was the appetite of a young man that he joined them and ate more food.
"George, you must ignore what the press says," his father said to him as soon as the subject came up.
"They are rogues," the countess said dismissively.
"They have twisted my position. I do not think that the sailors are asking for too much. I think they have some just grievances," Granger insisted. His parents tried not to let that bother them too much. "I would not have said so, but Spencer asked me to reveal my feelings in our meeting."
"One of the men in the meeting must have leaked your comments," the earl said.
"Admiral Colpoys was the one who prompted me. It could well be he. If he had taken better care of his ships and men, this would not have happened. Instead, he uses it as an excuse to pillory me."
"We do not know for sure that it was he," the earl cautioned. "You must say nothing of this matter. No good can come from speaking out about it."
"I did not want to get involved in this mutiny in the first place, and now it is being used to destroy my reputation."
"George, you're being a bit dramatic," the countess observed. "Your reputation is not being destroyed, it is being assaulted. You may end up looking like the sage if the government gives ground on this, as you evidently think they must."
"What will His Majesty think of me in the mean time?" Granger asked, truly upset. He prided himself on being a good subject, and on making the King proud of him. In many ways, the King was like an extended father figure to him, so his disapproval was much like disapproval from Granger's own father.
"His Majesty knows to ignore the press," the earl said. "You may not want to attend him right away though. Give this a chance to calm down."
Granger nodded sadly, knowing that the latter part of those comments was more telling, and that he should stay away from the King lest His Majesty be mad at him and decide to vent his anger. He opted to change the subject. "I saw Freddie and Davina at Portsmouth."
"I trust this visit was better than the last one," the earl said, and actually made Granger laugh.
"Yes, I daresay it was. They are expecting a child."
The Earl and Countess of Bridgemont looked at each other, trying to decide if they should be happy about this pregnancy or not. "That is interesting news," the earl allowed, truly an understatement.
"They have asked me to intervene with you, and the King, to plead that they be allowed to remain in England. They portray a trip to Bermuda as a harrowing voyage, one that could be risky to their unborn infant."
"And did you agree to this?"
"After extracting their pledge that they would not cause me problems while I am gone, and that they would do as Caroline asked during my absence."
Granger could see that his parents didn't like that at all. They wouldn't want Freddie and Davina to be subordinate to Caroline; rather, they wanted all the children, Caroline included, being subordinate to them. "You are hardly in a position to petition His Majesty," the earl said.
Granger wanted to comment that now that his interests were different from his parents', the King's supposed anger at him was more palpable, but he left it alone. "I fear that at the current time, you are correct."
"I will talk to Devonshire and we will see what can be done," the earl said, referring to Davina's father.
"I must go out to my ship," Granger said, even as he stood up. "Thank you for breakfast." He kissed his parents on the cheek in a friendly but formal way, and then re-entered his carriage for the ride to the dockyard.
This time the ride was not so uneventful. Granger was used to cheering mobs, but this time he got a look at jeering mobs. The people shouted and waved their fists at him as he passed, and some even threw rocks at his carriage. Fortunately none of his servants was injured, although there were a few gashes in the coach itself. Granger was conscious that the affections of the mob were a fickle thing. It was with relief that he passed into the dockyard. He signaled for his gig, and boarded it with little fanfare. He noted that the men, while expressionless, seemed to have a twinkle in their eyes. Clearly they did not share the mob's antipathy toward him.
He boarded the Bacchante and was received with the appropriate honors, even though he was surprised to find the decks uncharacteristically confused. There appeared to be men everywhere, and most of them were in civilian clothes. Members of Bacchante's crew would have been issued clothes from the slop chest and helped to fit in like the other seamen. Granger was wondering who these men were. "Welcome aboard, my lord," Robey said.
"Thank you, Mr. Robey. What's all the commotion about?"
"We are at full complement, my lord," Robey told him.
"We were short almost 100 men," Granger observed cautiously.
"This morning, we received so many volunteers we had to turn some away, my lord," Robey said. He gestured to where the new hands were being read in, and being sheared of their hair as they were inducted into Bacchante.
"And why is that?"
"I would submit, my lord, that having heard of your articles, and your support for the common seaman, these men decided they would like to serve with you," Robey said stoically.
Granger stared at him, and his first reaction was to toss all of them off his ship. He was not lax when it came to discipline; he was just used to an obedient crew, and had no need to bring out the lash. He had made sure his men were well fed by dipping into his own pocket to supplement their stores. And he'd given them shore leave as a sign of pride and confidence, one that had paid off for all of them. It irked him in the extreme to be thought easy, and to have that used as a recruiting tool.
On the other hand, getting good seamen in the middle of a war, even for someone with his reputation, was never easy. Granger decided that the newspapers had caused him some political problems, but he may be able to overcome them. In the meantime, they'd handed him a full complement of sailors, something almost unheard of in other ships. He decided to take advantage of the good consequences, since he'd have to deal with the negative ones anyway. "Very well, Mr. Robey. Let's see if we can't put these hands to good use and get ready for sea." Granger was anxious to be away from this place, with its politics, mutinies, newspapers, and mobs.
Copyright © 2014 Mark Arbour; All Rights Reserved.
Stories posted in this category are works of fiction. Names, places, characters, events, and incidents are created by the authors' imaginations or are used fictitiously. Any resemblances to actual persons (living or dead), organizations, companies, events, or locales are entirely coincidental.
Story Discussion Topic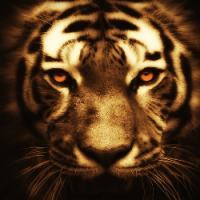 Open Club · 175 members · Last active
A fan club for Mark Arbour to chat about his stories
---
You are not currently following this author. Be sure to follow to keep up to date with new stories they post.
Chapter Comments
Newsletter

You probably have a crazy and hectic schedule and find it hard to keep up with everything going on.  We get it, because we feel it too.  Signing up here is a great way to keep in touch and find something relaxing to read when you get a few moments to spare.

Sign Up