Reinard Artego the Third is the last of his clan, a Faro running from his world after the death of his Segal. He takes refuge on Egara, working at a porneo, where no one would ever expect to find a Faro.
Galen just moved to the Hephaestus Isles, accepting a job offer from his friend. The only issue is the offer comes with a house already taken by a Faro.
When the Egaro and the Faro meet, cultures collide. Reinard fears his new roommate's sexual appetites, while Galen is amazed at Reinard's standoffish attitude toward him. For a week's time, the two will have to deal with each other. Or at least try not to kill each other.
This story takes place on a world where the cultural age of consent is lower than generally accepted by Earth standards. The age of the characters is noted as a grey area for their line of work. If this is disturbing to you, please avoid reading.
As Galen is a pornstar, this story will contain a large number of sex scenes, some involving elements of BDSM, including, but not limited to, watersports and age regression.
Copyright © 2020 Yeoldebard; All Rights Reserved.
Author

09/19/2020

(Updated: 02/06/2022)

79,733 Words
77,383 Views
278 Comments
Story Recommendations (4 members)
Action Packed

2

Addictive/Pacing

4

Characters

4

Chills

1

Cliffhanger

2

Compelling

1

Feel-Good

0

Humor

0

Smoldering

0

Tearjerker

2

Unique

3

World Building

3
---
Story Cover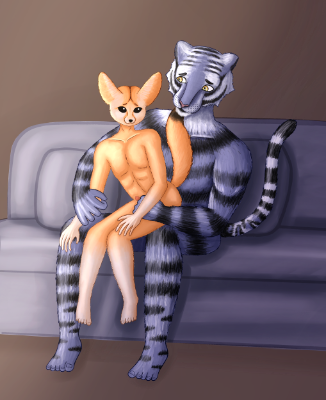 User Feedback
Newsletter

Want to keep up to date with all our latest news and information?

Sign Up