Join For Free and Get Notified of New Chapters!

Are you enjoying a great story and want to get an alert or email when a new chapter is posted? Join now for free and follow your favorite stories and authors!  You can even choose to get daily or weekly digest emails instead of getting flooded with an email for each story you follow. 

 

tim's Bits and Pieces - 15. Morning Dreams and Autumn
Okay so one is dark, the other isn't ... before each i gave a bit of what i was thinking or why i wrote what i did. Honestly, i am doing fine .. no need to worry.
A word about this first one, before you read it. I'd had a great night's sleep, i woke and deciding it was too early lay back down. In that short sleep i had an awful dream. So awful i didn't think i'd live much longer and i wanted to immediately e-mail all my chapters for my next story to my editor. i felt certain i wouldn't be around to post them. I wrote this because sometimes we write to forget things, or to just deal with them in the best way we can. I don't really think i am the devil ... i mess up sometimes and get after myself harshly, but i know i'm not evil.
Writing them down, stops them lingering in the brain and making a mess of the joint!
1.
In my early morning dreams, Death wanders freely
I watch us from above, talking like old friends at breakfast
My tongue grows forked, yet I notice this not
It's clear as Death models me, as I morph into him
Liar, the devil's tongue, monster.
I awaken from this dream
Pretending it's not the truth,
Or my tomorrow,
But there is no mistake; this is a dream of my making
It is the punishment for my folly, you say
I know it is the truth
With your trust, i have paid
i thought about this one while i was standing at the bus stop. i thought, there is no poetry here on this road or in these trees ... meh, i've been wrong before ...
2.
Has Nature taken a step to the left?
There is no poetry in these plain trees
Green is the colour in which they are dressed
No tinge of red, or sliver of gold
They seem not in a hurry to change
But the weather's been cooler—
Autumn is riding in on the breeze
______
Thanks for reading.
Thanks AC for looking at the first one xo
Copyright © 2018 Mikiesboy; All Rights Reserved.
5

11
Story Discussion Topic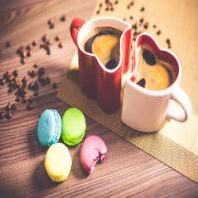 Open Club · 47 members · Last active
A fan club for Mikiesboy to chat about his stories as well as home to the Drop In Centre Chat Topic
---
You are not currently following this story. Be sure to follow to keep up to date with new chapters.
Chapter Comments
Newsletter

You probably have a crazy and hectic schedule and find it hard to keep up with everything going on.  We get it, because we feel it too.  Signing up here is a great way to keep in touch and find something relaxing to read when you get a few moments to spare.

Sign Up