Join For Free and Get Notified of New Chapters!

Are you enjoying a great story and want to get an alert or email when a new chapter is posted? Join now for free and follow your favorite stories and authors!  You can even choose to get daily or weekly digest emails instead of getting flooded with an email for each story you follow. 

 
tim's Bits and Pieces - 75. Wandering
WARNING: dark poetry ahead
I am lost
Wandering
Heavy is the grief in my heart
For I seek what is lost
Reach for what is not there
All I want is to lay down this pain
Yet
It is the yoke I carry
And it chains me to this earth
Though I want to flee
Leave it forever
For the peace the darkness offers
But the bright in your eyes haunts me
Holds me
For a moment, until the anguish returns
And I dream of clawing at my chest
To pull out my beating heart
To watch it until it is no more
**
thank you all ... stay safe
Copyright © 2018 Mikiesboy; All Rights Reserved.
4

11
Story Discussion Topic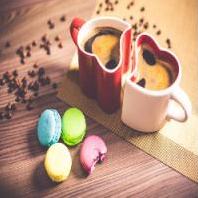 Open Club · 37 members · Last active
A fan club for Mikiesboy to chat about his stories as well as home to the Drop In Centre Chat Topic
---
Chapter Comments
Newsletter

You probably have a crazy and hectic schedule and find it hard to keep up with everything going on.  We get it, because we feel it too.  Signing up here is a great way to keep in touch and find something relaxing to read when you get a few moments to spare.

Sign Up