Join For Free and Get Notified of New Chapters!

Are you enjoying a great story and want to get an alert or email when a new chapter is posted? Join now for free and follow your favorite stories and authors!  You can even choose to get daily or weekly digest emails instead of getting flooded with an email for each story you follow. 

 

tim's Bits and Pieces - 9. Light
Been working with my doctor on a different type cognitive therapy. There may be hope.
Light
I look at my imperfections through a glass that magnifies
Not seeing the monster I am, you view me with kinder eyes
there's a dark space deep within, where good does not reside
and evil is free to churn and twist, it will not be denied
I watch this vile part of me as it weaves its heinous cloth
Offensive words and feelings, cooked into a hideous broth
if I do not change I fear, my soul cannot be saved
the road to my private hell, with my mistakes, will be paved
One day you appear to me, like an angel from above
I don't know how you stand me, let alone say you love
but you show me what you see, with your gentle sight
and taking my hand in yours, you drag me into the light
                                        _____
I've been feeling a bit less horrible, like there may be hope. Like maybe i can hush the awful voices in my head somewhat. Thanks for reading. And to you closest to me, no, do not worry, this is just a bit of purging.
Thank you for reading!!!
Copyright © 2018 Mikiesboy; All Rights Reserved.
5

12
Story Discussion Topic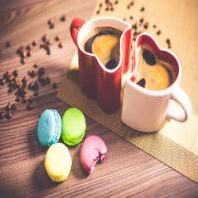 Open Club · 47 members · Last active
A fan club for Mikiesboy to chat about his stories as well as home to the Drop In Centre Chat Topic
---
You are not currently following this story. Be sure to follow to keep up to date with new chapters.
Chapter Comments
Newsletter

You probably have a crazy and hectic schedule and find it hard to keep up with everything going on.  We get it, because we feel it too.  Signing up here is a great way to keep in touch and find something relaxing to read when you get a few moments to spare.

Sign Up