Join For Free and Get Notified of New Chapters!

Are you enjoying a great story and want to get an alert or email when a new chapter is posted? Join now for free and follow your favorite stories and authors!  You can even choose to get daily or weekly digest emails instead of getting flooded with an email for each story you follow. 

 

tim's Bits and Pieces - 41. At First; After Consideration; The Truth
Just working through some things.
At First
When you're as broken as I seem to be
What do you do?
How to fix me?
Should I take a survey of all that I know?
Read about ego?
Learn about control?
Should I sit and pray to an unknown god?
Talk to the shrink?
Keep a record?
Usually to myself I am unkind, not so some say
I am really that bad?
Cruel and callous are the words which repeat
Nasty and cold; but I wasn't aware
I am not worthy
Should I just disappear?
After Consideration
I think about what you have said to me
Maybe I shouldn't be this way or that
As you ride your white horse of righteousness
Telling us how to feel, and what to think
Badgering us with your own agenda
While telling me I am causing you pain
Perhaps you should keep your words to yourself
And repair the cracked mirror of your life
Before taking a cruel hammer to mine.
The Truth
Once it was words, were important
How things felt, look and what's real
Today it's being loud, rude and brash
That seems to attract; make people feel
But it's true, it's the ugly we recall
That is what the verbose and loathsome are
Their bragging and constant need for attention
Written over and over again on a star
It's a star though, with no substance
And sooner than later its shine will wear
Leaving behind its exposed truth
Its fallaciousness will discordantly glare
And the meek will then inherit
Their pure truth will win out and shine
Bullies and braggarts will sink in their mire
Then destiny and stars once more will align
****
Copyright © 2018 Mikiesboy; All Rights Reserved.
4

14
Story Discussion Topic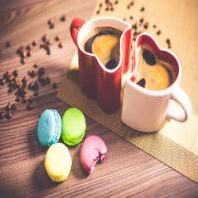 Open Club · 47 members · Last active
A fan club for Mikiesboy to chat about his stories as well as home to the Drop In Centre Chat Topic
---
You are not currently following this story. Be sure to follow to keep up to date with new chapters.
Chapter Comments
Newsletter

You probably have a crazy and hectic schedule and find it hard to keep up with everything going on.  We get it, because we feel it too.  Signing up here is a great way to keep in touch and find something relaxing to read when you get a few moments to spare.

Sign Up