Join For Free and Get Notified of New Chapters!

Are you enjoying a great story and want to get an alert or email when a new chapter is posted? Join now for free and follow your favorite stories and authors!  You can even choose to get daily or weekly digest emails instead of getting flooded with an email for each story you follow. 

 
tim's Bits and Pieces - 67. In A Windowless Room
This would not let me sleep this morning until i wrote it down ...
In my windowless room I pace,
While the atomic clock ticks on the wall
I feel time running down my face,
Dripping, heedless and wasted to the floor
Puddles of the past mirror the present
And those I love walk away
Their devotion riddled with caveats and obsession
As my mind, on crystal legs, totters this day
Voices from inside whisper and laugh
Not even the best of pills can save me
I am the dead now, within these smooth walls
Where only the ghosts can see me
Thank you for reading and thanks to those who remain my friends. I love you all.
Copyright © 2018 Mikiesboy; All Rights Reserved.
3

15
Story Discussion Topic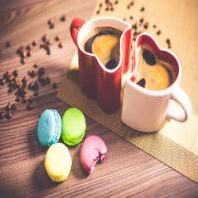 Open Club · 47 members · Last active
A fan club for Mikiesboy to chat about his stories as well as home to the Drop In Centre Chat Topic
---
You are not currently following this story. Be sure to follow to keep up to date with new chapters.
Chapter Comments
Newsletter

You probably have a crazy and hectic schedule and find it hard to keep up with everything going on.  We get it, because we feel it too.  Signing up here is a great way to keep in touch and find something relaxing to read when you get a few moments to spare.

Sign Up