Join For Free and Get Notified of New Chapters!

Are you enjoying a great story and want to get an alert or email when a new chapter is posted? Join now for free and follow your favorite stories and authors!  You can even choose to get daily or weekly digest emails instead of getting flooded with an email for each story you follow. 

 
tim's Bits and Pieces - 76. Killer on the Road
On Sunday June 6, 2021 .. a young man killed a Muslim family, mom, dad, grandmother and daughter out for their evening walk together. The son is alive in hospital.
See the family lying dead on the ground
Their crime that night going out for a walk
Was religion the reason for your displeasure?
Ironic your sin was not cause for a balk
Can we let him, among us walk;
the one who chose that day to kill?
Did his God send him, to take his measure?
Mowing them with a truck took no skill
Can such a wrong be righted?
Will an eye for an eye pay the cost?
Can he now repent in leisure?
Not words nor jewels will replace the lost.
Your ghosts will forever haunt us
Tears for the lost have been shed
Stolen from you the greatest treasure
From you was taken a life unled
**** RIP
Thank you for reading. Discussion is welcome ... hatred is not.
Copyright © 2018 Mikiesboy; All Rights Reserved.
Story Discussion Topic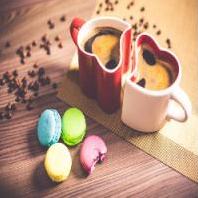 Open Club · 37 members · Last active
A fan club for Mikiesboy to chat about his stories as well as home to the Drop In Centre Chat Topic
---
Chapter Comments
Newsletter

You probably have a crazy and hectic schedule and find it hard to keep up with everything going on.  We get it, because we feel it too.  Signing up here is a great way to keep in touch and find something relaxing to read when you get a few moments to spare.

Sign Up