tim's Bits and Pieces - 25. Watching P's and Q's
Just a poem about me and my need/desire to make everything in my world line up. Kinda twisted, but there we are. I'm fine, we are fine, but i am a bit of fanatic about lining everything up and fixing everyone.
I am not good at letting things be
P's and q's need watching close
And so many T's need crossing
Hearts can be broken in many ways
And it is so hard to keep them mended
I feel your pain and consternation
And all I can do is say "I love you"
Knowing all the while it is never enough
I curl up inside and cry my sadness away
wishing I could just hold you
The problem is me and how I look at things
I've finally come to see that
But letting things be is so very difficult
I'm fanatical in my need; I pick up stray dots
Then carry them, while looking for lost eyes
***
Thanks for reading! Go and hug someone today.. tell 'em you love them.
Copyright © 2018 Mikiesboy; All Rights Reserved.
1

17
Story Discussion Topic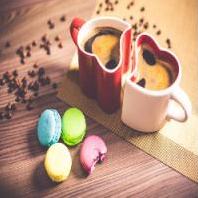 Open Club · 33 members · Last active
A fan club for Mikiesboy to chat about his stories as well as home to the Drop In Centre Chat Topic
---
Chapter Comments