Paternity - 3. Chapter 3
September 18, 2000
Malibu, CA
Wade
Gathan and I walked along the edge of the water, our pants rolled up so when the water surged around us they didn't get too wet. Our shoes were back at the house. We'd walked for quite a ways, then turned around and were almost back to Brad and Robbie's sumptuous Malibu pad.
"Hard to beat this," he said, trying to be cheerful.
"It is beautiful, but there are a lot of beautiful places," I opined. I thought of our farm and the horses in Charlottesville, or of Escorial. I was in a mood to ride, so both of those places seemed just as attractive, if not more so.
"When are you going back to Paly?" Gathan asked me.
"I'm not sure." It was unlike me to not know what my plans were, or what the next move was. "What about you?"
"I don't really give a shit," he said morosely, and slipped back into this malaise that overwhelmed him most of the time.
"Dude, it hurts really badly right now, but it will get better," I said, remembering when I'd broken up with the girl I'd dated in high school.
"Yeah, everyone says that, but it doesn't help. I mean, she was my world. I thought we were meant to be forever." He wiped away a tear, and it was so poignant I put my arm around him. The shock, the jolt of electricity that shot between us, surprised both of us.
"You know, she blew a guy, and you caught her with his dick in her mouth. That's pretty damning. But it sounds like she was under some pressure, and that was the easiest way out for her." This sequence of events didn't sound like Kristin's normal modus operandi.
"Big fucking deal. She still had a dick in her mouth."
"So what are you going to do?"
"What do you mean?" he asked me curiously.
"Well, you can either whine and cry and be this pathetic piece of shit that got dumped, or you can move on. The big advantage to moving on is you get to fuck anything you can. And since you swing both ways, you can get some serious ass."
"That's easy for you to say."
"Yes, it is," I agreed. "Doesn't change what you have to do."
"You, uh, think we can hang out later?"
"Sure," I answered confidently. I'd been staying with Cody, and while that was fun, it was getting a little old. Cody was the kind of guy that you had sex with and it was great, but it wasn't so great if you did it a lot, or over an extended period of time. I felt like he was craving a new piece of ass, and I was yesterday's news. He was a lot like Matt, where sex could be meaningless, but I wasn't like them. For me to really enjoy it, it had to have some meaning. The first few times I fucked Cody, it had meaning, because we were expressing friendship. After that, it just seemed like it was contrived, because I just didn't have feelings that went beyond that friendship. So it would be nice to spend some time with someone else. Besides, Gathan was a mess. He needed friends, and he needed company.
"Cool. Maybe I can work on that getting laid part," he said, leering at me.
I frowned at him. "How many hearts you planning to break?"
"You'd have to like me for me to break your heart," he said smugly.
"You're right," I agreed coolly. "There really isn't any risk."
"You so want me."
"Right," I answered sarcastically, even though there was no denying that I found him attractive. Really attractive.
"So how come it's OK for Matt to fuck everyone but you can't?"
"It's not that I can't, it's that I don't," I answered uncomfortably. He was prying, and normally I would have just put up a wall and not answered him, but he was hurting, and I didn't want to close him off. "I have a good hand. I don't need sex just for a release."
He took my hand and looked at it until I jerked it away from him. "You do have nice hands."
"I'm going to go up and check on Tiffany and Riley," I announced as we climbed the stairs to the house.
"Maybe I'll go with you, just in case she has her boob out," he joked crudely, trying to shock me.
"Pig," I said, and pushed him away from me playfully. I went up to my room and changed clothes, then wandered into the kitchen on my way over to the other house. I was perpetually hungry. One of my deepest fears was that I'd ultimately stop burning up all the calories I consumed and then I'd become hugely obese.
I found Robbie and Brad sitting at the kitchen table talking to Will and JJ. Rosa was standing in the background pretending like she wasn't listening. The conversation stopped as soon as I walked into the room, making me feel uncomfortable. "I'm sorry. Let me grab a banana and I'll leave you guys alone."
"When I say that, I get in trouble," Will joked, getting a frustrated look from Brad, and a chuckle from Robbie. JJ glared at me as if I had turned into Satan.
"I'd like you to stay," Brad said. "You need to know what's going on."
"Especially since you're the reason for it," JJ said icily.
Will jumped in for me without hesitation. "Just shut the fuck up, JJ. This doesn't have anything to do with Wade."
"Yes, it does," he said. He was shouting and gesturing in extreme agitation. "He and Tiffany are the ones torturing Mom. Tiffany dumped her for Wade. He's stealing her away from Mom."
I sat down calmly directly across from JJ and eyed him carefully. This was the shit Jeanine had polluted his mind with; this was the fantasy that she'd turned into reality. "JJ, I don't have anything to do with Tiffany and your mother. But Riley is my son, and I'm going to do whatever I have to do to watch out for him and make sure he's safe and sound. I will fight with every breath in my body to protect him." Those last two sentences were uttered for the benefit of everyone at the table. I wanted them to know how serious I was about this.
"She wouldn't be leaving Mom if you weren't around," JJ insisted.
"Alright, if that were true, would you really want Tiffany to be here just because she's trapped?" I asked him logically. He wasn't entirely convinced, but he really couldn't argue effectively. He was just repeating the talking points Jeanine had fed him.
"Tiffany's leaving Mom because she cheated on Tiffany with Cody," Will said. He had a pretty black and white approach to infidelity. I wondered how he would deal with Kristin when he saw her next time.
"So. People cheat. If you love someone, you forgive them," JJ stated firmly.
JJ's words impacted Brad and Robbie as strongly as if he'd slapped them, no doubt reminding them of their own relationship issues of a year earlier and what they'd almost lost due to infidelity. "Not all people can work through that. Not everyone is that lucky," Robbie said, looking apologetically at Brad.
"Why not? Why would you condemn someone for a one-time fuck-up?" he demanded.
"JJ, it's not really our place to judge your mother or Tiffany. It's not our relationship. If Tiffany can't forgive your mother, then she can't forgive her." Brad's voice was mildly patronizing as he said that, and it made me chuckle to think how Will would have reacted to his comments. JJ just took them in stride.
"Regardless, we can't be fighting about this among ourselves," Robbie stated firmly. "We have to help your mother through this."
"And what is 'this'?" I wondered aloud.
"The doctor says that Jeanine is suffering from post-partum depression," Brad said. "In most cases, post-partum is pretty mild, but it can get pretty severe at times."
"And do they consider it severe?" I asked.
"They are hoping it isn't. Her symptoms are more indicative of post-partum psychosis, sometimes known as puerperal psychosis," Brad said, sounding a lot like JP. Of course he'd done his homework. "The symptoms are not too dissimilar to bi-polar disorder."
I scanned my memory, going back to my Abnormal Psych class, and recalled the symptoms for bi-polar disorder. "She's showing a lot of those signs right now," I agreed.
"We're supposed to keep an eye on her for the next few days," Robbie said. "She's got an appointment tomorrow for follow-up."
"What about Tiffany and the babies? Are they safe?" I asked. This was a core issue.
"She wouldn't hurt them!" JJ yelled, standing up and glaring at me.
"JJ, this isn't something we can even be remotely unsure about," I said firmly.
"Wade's right," Robbie said. "We've got nurses on duty full time keeping an eye on all of them. She won't really be alone with Maddy or Riley, but she won't really know that she's being watched."
"It's important to not sever the mother-child bond," Brad chimed in. "And in any event, instances where mothers harm their children in these situations are very rare. So rare they're almost statistically insignificant." 'Almost,' I thought skeptically.
"So what do we do?" Will asked.
"Spend time with them, and make sure your mother knows you love her."
"If you do," JJ said in his bitchiest voice, lashing out at Will. I understood exactly why he did that, because Will was the only person in the room he really could lash out at, but Will wasn't reading it that way.
"Fuck you, JJ," he said, standing up. Robbie put his hand on Will's shoulder to steady him. "You're an asshole." He shook Robbie's hand off his shoulder and stalked out of the room.
"That comment was really uncalled for," Robbie said to JJ. JJ glared at him, stood up slowly, and all but marched out of the room. Brad sighed as he left, letting his emotions show through.
"That was fun," I observed. "Tack that on to meeting with my parents this morning, and this has been a banner day."
They chuckled at my joke, but then the atmosphere got tense. "I need to ask you a favor," Brad said.
"What?"
"The doctor thinks that you being here, your presence, is antagonizing Jeanine, and making her mental state worse."
Part of me wanted to turn into Matt and lose it, asking if they really expected me to run off and leave my son in the house with a psycho lurking around, but that wasn't my way. "So I'm supposed to give up my time with Riley while she works through this? That sounds awfully convenient."
They both seemed relieved, like they were expecting an explosion. They should know me better than that. "Wade, we're never going to suggest that you not be part of Riley's life. All I'm asking is that you give Jeanine a few days to wrap her mind around the situation."
I thought about their request, and decided that if I didn't agree, it would just make things that much worse around here. "I'll have to talk to Tiffany first."
"Fine," Brad said, probably since they'd already worked things out with her before they talked to me. "I was thinking that you could take my plane up to Paly tomorrow, and then fly back down here for the weekend. Then we'll get you back to Paly in time for the start of classes."
That was pretty generous of him, and so typical of how wealthy people operated: throw money at the problem. I'd have probably done the same thing. "Alright, I get it, but like I said, I should go talk to Tiffany first."
"Thanks, Wade," Robbie said. "I appreciate you being so understanding." True to form, he insisted on giving me a big bear hug, but the deal with Robbie was that hugs from him just enveloped you. They were much less unpleasant than most of the overt displays of affection I got from these guys. Brad understood me so much better. He just nodded in my direction, a gesture that had the same basic meaning but didn't invade my personal space.
I walked to the other house, pausing to wipe some dust off the railing. I really didn't have much choice; I was stuck, so I might as well make the best of it. I'd only be gone for a few days, and by doing that, I'd give Jeanine time to get a grip. If she didn't, I wasn't going to be so patient about leaving my son in her clutches.
I found Tiffany in her room, nursing Riley. "Hey there," I said cheerfully and gave her a friendly kiss.
"Did they talk to you?" she asked, raising an eyebrow.
"They did."
"What did you say?"
"They want me to leave for the week so Jeanine can get her shit together. They promised me that there would be nurses around 24/7 to make sure you, Riley, and Maddy were safe. I told them I'd have to talk to you first."
That seemed to floor her. I guess she figured that I couldn't do consultative decision making. "That was nice of you."
"So what do you want?"
"Look Wade," she said, taking my hand. "I like having you around. I want to do this, to raise Riley, with you. But I think this may help Jeanine out. I have to do this for her."
"Why?"
"Because I don't want to leave her like this. Because I don't want to see her hurting. Because…."
"Of your mother," I said, interrupting her.
Her eyes flashed fire. "My mother has nothing to do with this. What do you know about my mother anyway?"
"Your mother killed herself when you were a young girl, when she was suffering from a bout of mania," I said factually. "I told you my mother would find out everything about you."
She glared at me, and then mellowed a little bit. "It was in 1985, when I was only nine. It was after my father…" she trailed off again.
"It was after your father was arrested for complicity in the 1983 bombing of the United States Senate." My mother's research had been exhaustive.
"What else did you find out?" she asked, pissed off and horrified.
"You really want to know?"
"Yes," she said, more of a demand.
"Your father was a bit player in the Weather Underground. He was a Weatherman. They were a group of violent, left-wing radicals active in the '70s and early '80s. They planted a bomb in the Senate, and called in warnings, so when it went off it blew up a painting of Daniel Webster and shook Senator Byrd up pretty badly, but that's about it. He was caught and went to jail in 1985, and served eight years in prison before being released in 1993. He got a shorter sentence because he ratted out the other members of the group. After that, he wandered from radical group to radical group, and spent most of his time on some kind of narcotic. In the past few years, he's kind of turned his life around, and runs an automotive warranty insurance business. He's not married, and he doesn't have any other kids. You haven't talked to him or seen him since he left your mother in 1981."
"She was thorough," Tiffany said, referring to my mother.
"That's why she's so nervous about you, about us. Your father tried to blow up the very institution my father is a member of, and is trying to get re-elected to. He has, at different times, been a member of the Communist and Socialist parties. Did you know that he signed you up as a member of both?"
"I'm not a communist!"
"You were only five when he did it, so I don't think you have to worry about that," I said, smiling. "Your mother got pregnant with you when your father was only 16. She was 18. She had you, but never took care of you. You grew up, raised by her parents, in Grosse Pointe. That's where you got your attitude, and your aversion to snow."
"Very funny. Did she find anything wrong with my grandparents?" Now she was challenging me.
"No, they're the bright spot in this whole thing. Your grandfather was a successful attorney, and your grandmother actually knew Will's great-grandmother, Tonto. They were both members of the Junior League."
"They were wonderful people," she said. "They protected me, shielded me from my whacked out parents. They got me involved in skating, and were there for me, always, in everything I did." A tear fell down her cheek, and I wiped it away.
"They were even there when you got embroiled in the scandal with Nicole Bobek." She gave me a really dirty look. "You want to hear this or not?"
"Go on," she said.
"Nicole got arrested in Michigan for breaking into a home and stealing some money. You were with her, but you didn't break in and you didn't steal any money. She told you it was a friend's house, and you believed her. She was a better skater than you were, so the US Figure Skating Association tried to pin it on you. They didn't bank on your grandfather jumping in and defending you. He got you off, and she ended up with a blemish on her résumé."
"I can't believe they were willing to sell me down the river for her," she said bitterly. "They're leeches, bloodsuckers."
"She's an athletic yet unrefined skater, and her moves set the trend for more flexibility in the sport," I said, remembering the words in the report. "You were good, but not as good as her, and you had another taint against you in their eyes."
"You mean because I'm a lesbian."
"And because you and Nicole were lovers," I said, nodding.
"No one knows that!" she almost shouted.
"My mother does," I said. "So they tried to set you up because you were expendable, and you were a lesbian. And even though it didn't work, after that, your career was over. You knew you'd never get a fair rating again."
She nodded, and another tear fell down her cheek. "If I'd have been good, like Kristi Yamaguchi good, they wouldn't have been able to do that. But I'm not that good."
"Good is a relative term. Nicole didn't do much with her career. She sort of fizzled out. Rumor has it she's living a pretty depraved life. You, on the other hand, are really good at what you do. Look what you've done with JJ."
"He won't even talk to me right now," she groused.
"He's internalized Jeanine's point of view. I'm the guilty one for stealing you away, and you're the heartless bitch for not forgiving her."
"I'm so worried about him," she said, her maternal instincts coming through loud and clear. "He's going to have to deal with her craziness, and with sharing her with Maddy. He's bright, talented, and very, very insecure. He'll take this hard."
"Maybe you can help him out," I offered. I was still pissed at JJ for his attitude, and even though I knew I'd get over it, I didn't see the 'brightness' she saw. Someone who blindly believes everything they're told isn't bright in my book.
"Look Wade, why don't you go back to Paly, play with the goons and get ready for the next semester."
"They're quarters, not semesters," I corrected with a smile.
"Whatever. Come back this weekend and we'll see how things are going."
"Alright. How much of this stuff, this info on your past, does Jeanine know about?"
"Some of it. She knows about my father. Why?"
"Then I think it will hit the press," I said fatalistically.
"She wouldn't do that!"
"She'll do whatever she can to drive a wedge between us. And the problem with that is that if she does, she's not really picking a fight with you or with me, she's picking a fight with my mother."
She looked genuinely nervous about that. "Then let's hope she's smarter than that."
"We can hope." I hung out with her and Riley for a while, and actually drifted off to sleep with them. I woke up to the sound of a very unpleasant voice.
"What are you doing here?" Jeanine demanded.
"I'm here visiting Tiffany and Riley," I told her as I stood up and rubbed my sleepy eyes. "I'm leaving tomorrow morning."
"Good," she said coldly.
"Jeanine…" Tiffany began, but I stopped her.
"I'm not your problem. I'm just a guy taking care of his son and the mother of his son. As long as you don't hurt them, or me, or my family, we're fine. You do, and we're not."
She blinked at me for a minute. "I'm not afraid of you."
"Then you're a fool," I said coldly, and turned my back on her. "I'll see you in the morning," I told Tiffany, and gave her and Riley a quick kiss. Then I pushed past Jeanine and headed back to the other house to call Matt. He didn't answer the phone. He was probably busy. I tried not to think about that.
I wandered down to the beach and sat on the steps, watching the waves crash against the sand. This had started out as a good day, and had ended up with me being run out of town on a rail, for all intents and purposes. I felt my phone vibrating and I pulled it out to answer it: it was Matt.
"Hey baby," he said. He called me 'baby' because I found it vaguely irritating.
"Hey," I said in an unemotional tone.
"How are things?" I told him about my various conversations, and even though there were rowdy party sounds in the background, he at least paid attention to me and listened to my tale of woe.
"What are you doing?" I asked.
"I'm just hanging out here with some of the guys," he said. "I'll probably get drunk off my ass and pass out."
"I'll probably just pass out. I think I'll go hang out with Gathan for a bit, then go to bed."
There was a pause. "With him?"
"Dude, I didn't ask you who you were sleeping with tonight." I already knew who he'd be with. He'd be with Carl Haupt. Carl was a sophomore, and really attractive in a burly kind of way. He was from Montana and looked like a lumberjack, big and masculine. Matt had been lusting after him for the past six months, and had been frustrated that Carl had been totally straight and completely uninterested. That seemed to have changed lately. Ever since he came back to Paly to practice for this season, he'd been giving off some pretty strong signs that he was interested in Matt. And he'd been giving off some pretty strong signs that he wanted nothing to do with me. Once again, I was the other man, putting roadblocks in the way of two people who were destined to be together. Matt didn't seem to see that, which bothered me that much more.
"He's my fucking cousin, Wade," Matt said firmly.
"So. It's far enough apart for Virginia, or at least West Virginia," I said, trying to joke about it.
"Very funny," he said, only he wasn't laughing.
"Look, we've got this open relationship. It cuts both ways," I said coldly. "You want to give up your extra men and women and settle just for me, let's talk. Otherwise, he's fair game."
"It's not like that, Wade, and you know it."
"I don't need this shit tonight," I said, finally getting pissed off. "I've had a crappy day, and when I call to get some support from you, all I get is a lecture on who I should and shouldn't fuck. If you were that worried about it, you'd have stayed here with me instead of going back to Paly like a dog in heat to try and get Carl to fuck you!" I was yelling by the end of that sentence, and that really pissed me off, mostly at myself. Matt was one of the few people that I cared enough about to get emotional with. He shattered all of my shields. I was vulnerable with him, and this was the proof. "I gotta go."
I made to hang up but I heard him say "Wait."
"What?"
"I'm sorry Wade. You're right. I should have stayed there." That frustrated me even more, because I didn't really think the sentiment was genuine. He was playing me, trying to make me less pissed off so I wouldn't sleep with Gathan.
"You didn't, and this is what it is. I'll be home tomorrow. I'll see you then," I said, and in a not very friendly way.
"I won't fuck him if you don't want me to," he said, referring to Carl. Of course, that deal would mean that I didn't get to fuck Gathan.
"I'm not going to do this on a guy-by-guy basis, Matt."
"I'm not like you. I'm not ready to settle down and be a dad."
That blew me away. "So you're telling me that you're too immature to handle making a commitment to be with just me?"
"Is that what you want?"
"What I want is to have this conversation when you and I are together, in the same room, not over the phone after I've had an amazingly shitty day."
He actually laughed at that. "I can do that."
"I'll see you tomorrow." We hung up, and I knew in my heart that as soon as he did, he wandered over to Carl and all but stuck his ass in the air. I felt my insides roiling, the frustration threatening to overwhelm me. I craved the ice at times like this, where I could either skate faster and faster until I lost control and slammed into the boards, or when I could scrimmage against other players and vent my rage on their padded bodies.
I was climbing the stairs, and almost ran into Gathan when I got to the top of the flight. "You want to hang out?" he asked hopefully.
"Dude, I'm exhausted. I have to go to bed," I said dismissively, totally blowing him off.
"That's cool," he said, trying not to sound too dejected. "I'll see you in the morning." He wandered back to his room, while I went into mine. I stripped down to my boxers and lay on the bed, pondering my situation. My phone rang and I was surprised to see it was Matt.
"Hey," I said, but he didn't respond. He must have hit the 'talk' button by mistake.
"I ain't never done this before," I heard Carl Haupt say.
"I think you're gonna like it," Matt said in his slutty tone. I heard the distinctive noises of the two of them making out, then I heard Carl say, "Oh yeah, suck that dick." I listened until I heard him blow his load, then I hung up. A tear fell down my cheek, pissing me off. I wiped it away and went over to the mirror. I looked at myself, and took a few minutes to admire my body, the one I worked, so hard to keep fit.
I walked out of my room and down two doors to Gathan's room. I paused outside the door, thinking that this probably wasn't a good idea. Then I kept hearing Matt's voice as he blew Carl, and the rage flew through my body. Gathan was hurting, and he was a friend. I didn't want to be alone. I knocked on the door gently, and heard him mumble "come in".
"Hey," I said as I pushed the door open. He was lying on his bed with a blanket pulled hastily across his midsection.
"Hey," he said, more curious than anything.
"I thought I'd stop by and hang out," I told him. "If that's OK."
"That's very OK," he said. I closed and locked the door and strode over to the bed. He made room for me, sliding over just a bit so I could lie down next to him. I positioned myself on my side so I could look at him. I took in his amazing body, his firm chest and abs, and his cute patches of dark blond hair under his arms. I watched the blanket tent up as I checked him out.
"You like it when I look at you," I said to him.
"Yeah," he said breathlessly. I ran my fingers down his chest, tweaking his nipples, while he just lay back and moaned. I took hold of the blanket and began to pull it down ever so slowly, exposing his sexy treasure trail. I moved my face over and ran my nose gently up and down his trail, savoring his musky odor. "God," he moaned. Resting my head on his chest and staring down at the bulge in the blanket, I continued to pull it down, slowly exposing more and more of him. I felt his hands on my head, pulling it into his abdomen, telling me how much he was enjoying this.
I knew I was driving him crazy, which just urged me on to go slower. I finally saw the base of his cock, springing up from his shaved pubes. I moved my face down closer, to inhale more of him, his aroma, his essence. The blanket pulled his dick, bending it back, so that when it finally released it, his dick flopped back forcefully, slapping my cheek as it did. I flitted my tongue out and licked the tip, teasing him. He was writhing and thrusting upward with his hips, trying to push his dick into my mouth, but I stayed just out of range, teasing him mercilessly.
"Please," I heard him beg desperately. "Please." How could I say no to such a hot guy? He had a dick that wasn't as long as Matt's, but was thicker, or so it seemed. I engulfed it with my mouth, listening to his urgent moans. It didn't take him long to blow. He warned me, but I ignored him. I wanted this to be good, to finish the job properly, and to take his load. The first shot blasted the back of my throat, encouraging me to dive down on him, taking his dick deep into my throat, testing the limits of my gag reflex control. I swallowed and choked as he blasted his massive load down my throat, then slowly pulled off of him.
"Wow. I'm so glad you stopped by," he said with a grin.
"Me too," I said, although I wasn't entirely sure about that.
"My turn," he said. I was going to tell him that he didn't have to, but damn I was horny. He pulled my boxers off and started stroking my cock, slowly and methodically jacking me to a really good orgasm. I lay there after I'd blown, panting, thinking of how I'd need to clean up the mess, the cum all over my abdomen, when he did it for me.
"Thanks," I said, and I knew I was blushing.
"No, thank you. I've wanted to do that since I met you."
"Yeah, well this may create some problems for me," I said with dread.
"Dude, it's not fair that he can fuck around with other guys and you can't," he asserted. He had no place to say that, as he certainly wasn't the judge in whether I was adhering to the rules of my relationship with Matt. I blew it off.
"He already doesn't like you. This will only make it worse."
"So you're the bitch we're fighting over?" he asked, cracking me up. "If that's the case, I should get to fuck you."
"In your dreams, cowboy," I joked back.
"Stay here," he ordered, pulling me to him. It was such a forceful and dominant gesture, but one that made me feel loved and safe for the first time that day. I just surrendered and snuggled up with him, savoring the contact, the warmth, and his friendship.
Copyright © 2013 Mark Arbour; All Rights Reserved.
34

2
Story Discussion Topic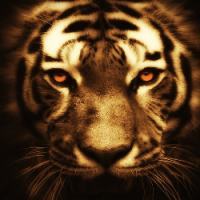 Open Club · 132 members · Last active
A fan club for Mark Arbour to chat about his stories
---
Chapter Comments