Paternity - 78. Chapter 78
December 3, 2000
Escorial, CA
Will
I was sitting in my room at Escorial, working on my homework, when there was a knock on the door. I got kind of excited, hoping that it was Tony. It bothered me that he hadn't called me back. It bothered me that I thought about him so much. "Come in," I said. The door opened, and my hopes were dashed away when Dad came walking in.
"Looks like I'll be staying up here for a bit," he said. "We can still do dinner if you want to."
"Awesome," I said. I put my books away and slipped on my shoes. "Where are we going?"
"There's a French restaurant in town. Since you dressed so nicely, I figured we'd go there."
"Cool. Let me grab my stuff, and you can drop me off at the airport afterward, alright?"
"Works for me," he said. I had to spend a little time saying goodbye to Stef and Grand, then I followed Dad out to the garage. He fired up the Ferrari and drove down the drive, and away from Escorial.
"You're staying up here?" I asked.
He nodded. "I talked to your lawyer and my lawyer, and we're going to have to file some motions in court tomorrow. It looks like it will be best if I'm here."
"Did you talk to Pop?"
"You mean after our meeting?" he asked. I nodded. "I had a brief but unpleasant conversation with him."
"I'm sorry," I said sympathetically.
"Sometimes the right decisions aren't the easiest," he said. I could tell how upset he was about this. He and Robbie were like that. When they were separated, or pissed off at each other, it was like they were adrift.
"Very true," I agreed. We got to the restaurant and got a nice table, off to the side, with no one close enough to eavesdrop.
"So what's going on with Tony?"
"What makes you think something is going on with Tony?" I asked, just to tease him.
"Because when I mentioned his name, you changed the subject, like you didn't want to talk about him in front of other people."
"Very perceptive," I said. "It's not a big deal."
"OK," he said reluctantly. I felt bad then, because he'd been through hell today, and he was trying so hard not to pry into my life. He was probably butting into my life to get his mind off his own.
"I called him when I got up here and he didn't call me back, which is no big deal. After the hockey game, I went to dinner with the guys, and then I went to a party. It was at a frat house."
"You went to a frat party?" he asked, and just remembered at the end not to act outraged.
I shrugged. "It was fun. It's not like I lost control or anything. I had a few beers. That's it." He tried to act like that was alright. "Anyway, I got up to go outside and check my phone, and Tony was in one of the rooms I passed through on a couch making out with some chick." He took a few seconds to ponder that.
"I didn't think you guys had a formal commitment," he said. In other words, he wanted to know why I let that bother me.
"We don't, and that's why I told you it was no big deal. Only I know Tony, and he had that look when he was with her. He was pretty into her."
"What did he say when you asked him about it?"
"I called him when I got up here, like I told you, but I didn't call him after that, and he never called me back. So I haven't talked to him about it."
"Are you going to?"
"Sure, if he calls me. He saw me at the party. He knew it was me, because he broke off his kiss and we made eye contact. It's not like I'm mad at him, I just don't want to bug him."
"Maybe he's afraid to call you," Dad suggested.
"Then he needs to grow a pair anyway," I joked. "I'll call him next time I'm in town, and that way he'll know I'm not mad."
"You sound so calm about this, but I'm worried that's just an act you're putting on."
"You think I'm that good of an actor?" I joked. "Screw school. I need a screen test."
He laughed. "Well your timing is bad. You should have done that before you pissed off one of the biggest producers in town."
"I'm OK," I said. "It made me sad at first because of the way we connect. It's unbelievable." He chuckled at my wistful expression. "But there's nothing I can do about it anyway."
"And you know this probably won't last," he said.
"What do you mean?" I asked.
"Do you think Tony is gay?"
"I'm not sure," I said, even though I was.
"You've been with Ryan, and you said he was pretty straight. You messed around with Gathan, who I'd probably classify as bisexual. Do you think Tony is like those guys?"
I thought about it. "I think that Tony thinks he might be like those guys, but I don't think he is. I think he's gay. Almost as gay as me."
"And you had sex with a woman," he said.
"I did. And it was fun," I said, winking at him. He laughed. "So you're saying I'm not all that upset because I know, deep down, that this fling with this chick won't last?"
"I think you're not upset primarily because you were at a good place with Tony, and you think that your friendship will survive. But I think it also makes you feel better when you realize this probably won't last."
"I didn't really think about that," I said honestly. "You may be right."
"So what happens when he does call you, and when he comes to see you?"
"You mean: 'do I let him fuck me?'"
"Yeah."
"Absolutely," I said. "I'd jump in bed with him anytime."
"Even if he has a girlfriend?"
"If he has a girlfriend, isn't it his job to be faithful to her? I mean, I'm not going out of my way to get in his pants, but if he comes to me and I sleep with him, how is it my fault?"
"It's not your fault. I just wondered how you felt about it," he said.
"How would you handle it?" I asked.
"Probably just like you did, unless the girl in question was a friend of mine."
"That makes sense," I agreed. We were quiet for a bit, focusing on eating our meal.
"You didn't get to see your mother today," he said, changing topics. He waited for a response, but didn't get one. "If your turn came up, would you have visited her?"
"I'm not sure it's a good idea, but yeah, I would have. My psychologist says I'm supposed to wait until she's at a stable place before I try to rebuild my relationship with her. She's not there yet."
"Then why would you go see her?"
"Because maybe I could have helped her," I said. We did that same thing we did before, where we paused while we focused on eating our dinner for a while, both of us thinking about our conversation.
"JJ's birthday is this coming weekend," he said. "I think everyone was planning to come down to celebrate on Friday, and then he's having a big party at the house on Saturday."
"I'll try to remember to send a card," I said, being snarky.
"You won't be there on Friday?"
"I'm not seeing it," I said.
"Never say never," he said cryptically. "You weren't going to go see your mother, either."
"What's that supposed to mean?" I asked him, not a little pissed off.
"It means that you think you don't care, and you think that you can just write people off, but what's really happening is that your anger is cloaking those feelings. When it fades, you care again."
"Is that what you do?" I demanded, trying to get him off this incredibly unpleasant topic.
"It is. I did it with you. I'm doing it with Robbie right now." I smiled at him then, getting that he wasn't just probing my psyche to cause me pain. He was trying to share how he felt, and what he was experiencing right now, by pointing out how similar we were. I suddenly felt two surging emotions: a strong feeling of love for him, and a strong feeling of pity for him and the sadness he must be enduring.
"Well, since I'm not done being pissed off at him, I'm not sure if I'm going. He didn't say anything about it anyway," I said. "If I'm still mad at him, I'll go on Saturday and fuck all his skater friends."
"That's not very nice," Dad said.
"Nice guys finish last."
"They do, because they get their partners off first," he joked, cracking me up. We finished eating, and he took me back to the airport. He got out of the car and gave me a big hug, a meaningful hug. "Take care of yourself."
"I'm more worried about you," I said.
"I'll be fine," he said. "All couples argue."
"Yeah, but Pop does stupid shit, really stupid shit, when you guys are fighting," I reminded him.
"You're assuming I didn't think about that," he said with an evil smile. "Cody's there to help keep him on an even keel."
"Dude, I'm going to piss you off so you send him to take care of my keel," I joked.
"Very funny," he said, and since he was laughing, I guess he thought it was. I climbed in the plane and called Tish while we were taxiing to let her know I was on my way, and then spent the rest of the flight getting my homework finished up. It was a smooth flight, with a smooth landing, and Tish was waiting for me, just like she was supposed to.
"Welcome back to LA," she said. The co-pilot put my bag in the back of the SUV, and I noticed that all my other stuff was gone.
"Where's the stuff I packed up?" I asked.
"At the hotel already," she said.
"Thanks!" I said. "That was really nice of you!"
"You're welcome. Least I could do. You got us some nice digs."
"I figure that if they make my life so miserable that I can't be in Malibu, the least they can do is spring for a nice hotel." She drove us there and I had to go sign in at the front desk. They gave me an extra key, and then had a hunky bellboy show me to my room. I tipped him well, and flirted with my eyes, then focused on unpacking and setting up all of my electronics. I got my laptop wired in to their network and set up my PlayStation 2, then made sure my clothes were organized for the week. Then I sank back into the bed and slept like a rock.
---
December 6, 2000
Santa Monica, CA
Will
"How are things going?" I asked my dad. I was calling him on my way to school. We were both up in the morning, so that seemed to be the best time, other than the evening, to talk.
"We're having a tough time in court," he said seriously. "It's hard to have her guardianship overturned when it was awarded by your mother herself."
"So what's the alternative?" I asked.
"I have to decide whether to slug along with this, or to play dirty."
"How would you do that?" I asked curiously.
He sighed. "I'm JJ's only guardian. It happened after Bitty let me take him to California."
"So you could ban JJ from seeing Robbie or Mom if you wanted to," I observed. "That's pretty hard core."
"Yes, it is. For your mother's sake, I probably should have done it, but I'd have to seriously damage my relationship with Robbie and JJ, and that makes it a lot harder."
"What does Darius think?" I asked.
"He thinks I should do it," Dad said. "He thinks that JJ and Robbie will get over it when they're done being pissed off. Stef and Grand weren't as enthusiastic, but they didn't rule it out."
"Did you ask Wade what he thinks?"
"We had a conversation," Dad said, as if he didn't want to admit he'd gone to Wade for advice. "He thinks it's a reserve card I hang on to in case things go badly."
"Does Robbie even know about this?" I asked him.
"I don't think so," Dad said. "I never made it an issue, because we tried to raise you guys together, as a team."
"I think he needs to know what threats are lurking out there," I said in a conspiratorial way.
"I don't think I should I'll bring that up right now," Dad said.
"Let me do it," I suggested. "That was he can be pissed off at me, but that's no big deal. He's usually pissed off at me anyway. If you do it, he'll think you're threatening him."
"Let's see how things go," he said. I mentally noted that he didn't actually forbid me from telling Robbie. We drove up to the school and I ended the call just as I got out of the SUV. There was a limo behind us, so I waited, knowing it would be Alistair.
"Good morning," I said to him pleasantly.
"Good morning, William," he said formally.
"Want to come over and play video games tonight?" I asked.
He kept his shields up, refusing to let his feelings show through, but he looked pretty happy about my invitation. "That might work."
"I'm staying close to here, at the Hotel Bel Air," I said.
"That's real close to my house. I could walk there," he said.
"Then you should," I said, winking at him. I gave him my room number. "How about eight o'clock?"
"OK," he said, and actually blushed a little bit. I headed off to class, and my normal sucky day. At lunch I didn't even go out to the fire road anymore, I just went to the library. I'd made a trip to the grocery store and bought a bunch of snack food to munch on, so I smuggled my granola bars, candy bars, and chips into the library and ate there.
After school was out, I went out to the SUV and saw JJ talking to Alistair. He got all animated, like he was yelling at Alistair, even though he kept his voice down, and they both kept looking over at me. I waved at them, which made JJ's eyes bulge in anger, and it seemed that was enough, and he stormed off. I shrugged at Alistair and climbed into the SUV.
"To the hotel?" she asked.
"To Anders-Hayes," I said. She raised an eyebrow but didn't say anything. It wouldn't take very long to get there, but I was focused on doing my work. I was devoting some homework time to see Robbie, and I was going to give up my evening time to spend with Alistair. That meant I had to get my work done in the time gaps between those events. I was writing a paragraph for English when the SUV stopped abruptly. I looked up and blinked, surprised to find myself at Anders-Hayes. "I was kind of absorbed," I joked. "I'll be out in a while. I can call you when I'm done."
"Sounds good," Tish said. I went into the building and managed to get past the guards, since one of them remembered me. I found Evelyn in an uncharacteristically bad mood.
"He's got a full schedule this afternoon," she said.
"I only need five minutes, and it's important."
"Will this make his mood worse, or better?" she asked.
"Probably worse, but then it may get better."
"Probably worth the risk," she said. "I'll let him know you're here."
"I've got work to do, so I'll just wait," I said. She buzzed into his office and told him I was here to see him.
"I'm not sure what he wants," she said into the phone. "You want me to send him away?" She winked at me when she asked him that, then seemed surprised. Evidently he told her to do just that.
"Plan to call security," I said flatly, indicating that I would make a scene if he refused to talk to me. She relayed that to him, and then hung up the phone.
"He'll be done in a bit, then he'll see you, but he's not happy about it," she said.
I shrugged and just sat down and did my work. About 20 minutes later I was distracted when his door opened, and a guy and two ladies came out. They were smiling and shaking hands, like they'd just closed a big deal. Robbie looked over at me and glared. "You can have five minutes." He turned and went back into his office, and I followed, as he seemed to want me to do. I got in there and shut the door loudly, almost slamming it.
"I won't need even that much time," I said to him, getting right in his face. That surprised him, because he was posturing as the one who was pissed at me. He wasn't really expecting anger to be flowing in his direction. "I wonder how much longer you're going to fight this stupid ass battle. You going to wait until you lose everyone?"
"I'm doing the right thing for your mother," he said.
"No, you're not. You've already convinced Darius you're an idiot, and that took some doing. I've lost all respect for you. You keep this up, and you're going to lose Dad and JJ as well."
"I don't need you to tell me how to conduct my relationship with your father."
"No?" He said nothing. "Two words: November, 1999." That was the month that they'd been estranged. It had been hell on both of them. If I could have said one thing that would shut him up and make him think, that was it.
"It's not the same thing," he said evasively.
"You're fucking up now, just like you did then. I'm telling you about it, so when your life turns to shit, I can say I told you so."
"If this is what you interrupted my day for, you can leave," he snapped.
"You know how you'll know things are really bad, and that you've ruined them worse than even before?" I asked. He said nothing, just glared at me. His nostrils were flared, he was that angry. It actually made him look really attractive, but I ignored that.
He finally caved and answered my rhetorical question. "How?"
"When Dad gets tired of being nice, and plays hardball with you."
"I'm not afraid of any of you," he said.
"We're doing a project in school about our families," I lied, but my tone had shifted to one that was calm and cynical. "I was trying to figure out who JJ's legal guardians were. I haven't had a chance to investigate that. Was he legally adopted, or were you, Mom, and Dad just given guardianship?"
"What are you talking about?"
"I was just wondering if Dad was the only one who adopted JJ, or was named as his guardian, or if you or Mom were involved in that too?"
He stared at me, pissed off and completely thrown off balance. "Your father wouldn't do that to me. He wouldn't force JJ out of my life."
"You've got a whole lot of confidence in the patience and love of a man you're treating like absolute shit," I said coldly. "I hope, for your sake, he's a better man than you are."
"Is that all?" he asked.
"Both you and Dad do really stupid things when you're not together. But of the two of you, you tend to be even more stupid," I said, pronouncing judgment. He said nothing. "Or do you need a recap of the last time you did this?"
"Cute," he said.
"My five minutes are up," I said to him. I turned on my heel and stalked out of his office, almost slamming the door behind me. "Thanks, Evelyn," I said to her. The ride down on the elevator gave me time to compose myself, so I actually sounded calm when I called Tish. I hopped into the SUV and announced, "Now we can go to the hotel."
"You got it," she said.
I got back to my room and relaxed. I'd rented a suite, not the big Presidential Suite, but a nice one that looked out over the canyon. It had a living area with a big flat screen television, a separate bedroom, and a kick-ass bathroom. But the best feature of all was the patio. It was private but spacious, with a small hot tub. I'd actually gotten most of my homework done by 6:00, so I wandered around the gardens, which were really pretty and relaxing, and then had dinner in the hotel restaurant. I made it back to my room at 7:45. I made sure that the PlayStation 2 was working right, then kicked back and relaxed.
At exactly 8:00, there was a soft knock on my door. I got up and opened it to find Alistair there, trying not to look nervous. "Good evening," he said.
"Hey," I said casually, and motioned him to come in.
"This is nice," he said, as his eyes took in my room. He seemed nervous and uncomfortable, so I figured I'd get him to play some video games to see if he would relax.
"It is. I got my PS2 all set up and everything," I said. "What do you want to play?"
"Uh, whatever you want," he said.
"I've got a shitload of games," I said, "but I usually end up with Dead or Alive."
"Me too," he said, grinning. What started off as a pretty awkward visit quickly got more relaxed as we played DOA. He was good, and pretty much kicked my ass.
"You're really good," I said.
"I have good fine-motor skills," he said modestly. We ordered some dessert from room service and played more. A guy delivered it and set it up on the table, so we took a break to eat. "Pretty awesome, having ice cream sundaes delivered to your room."
"Livin' large," I joked. We ate our sundaes, and then sat there.
"I should probably head home," he said.
"Before you go, check out the patio," I said. We went outside, even though it was cold, and sat there for a bit. There was steam rising up from the hot tub.
"Cool hot tub," he said.
"Wanna go in?" I asked.
"I don't know," he said. "I didn't bring a suit."
"Don't wear one," I said. "You don't, and I won't."
"Seriously?" he asked.
"Yeah. It's no big deal," I said. He didn't say anything, but followed me into the suite. "Here," I said, handing him a robe. He went into the bathroom to change, while I just shucked off my clothes in the main room. I put my robe on and walked out to the hot tub and dicked around with the controls.
"Looks good," Alistair said. He was standing in his robe.
"Hop in," I said. I walked over to grab a couple of sodas, and he took that opportunity to drop his robe and hurry into the hot tub when I wasn't looking. I turned in time to see his cute little ass vanish into the bubbles. I walked back over to the hot tub and handed him a soda, then took my robe off. I did it casually, and smiled internally as his eyes feasted on my body. Just having him staring at me like that caused my dick to plump up, and that, in turn, caused his eyes to bulge just a bit. I descended into the hot water and stretched out. "Feels good."
"It does," he said. He stretched out too, and his leg rubbed against mine. He jerked it away quickly, but then relaxed, and let it get close to mine again. I moved my leg over a bit so it was barely touching his. He didn't move away, so I moved my leg closer, so now it was solidly touching his. He still didn't move away.
I gently moved my leg up and down, so my calf was rubbing against his, and he didn't do anything at first, but then he finally rubbed his leg back against mine. I looked at him and his eyes were dancing with emotions, really strong emotions, the likes of which I'd never seen him exhibit in his normally stoic mode. The two predominant emotions were lust and fear. I knew that anything we did would require that I took the lead.
I pulled my leg back and saw him look slightly disappointed, and then I moved toward him deliberately. His legs were spread, so as I got close to him, my body was in the gap between them. I was kneeling, with my dick aimed at his groin like a javelin. The hot tub jets bubbled away, hiding our bodies, so all you could see was what was above the water. I moved slowly, getting closer and closer to him. I felt my dick make contact with him, poking his balls, and that made him jump a bit, but he relaxed again. I moved back a bit, rising up enough that my dick was higher, then moved forward again and felt it hit something harder. My cock jammed against his, and then against his body. "I should get going," he said nervously.
"I don't think so," I said, and moved in the rest of the way, wrapping my arms around his back and holding him tightly against me. I lowered my mouth onto his and kissed him. He was a really shitty kisser, so I took some time to force him to do it better, much as I'd done with Ryan. I was focused on our lips, while he was focused on our bodies, rubbing himself against me urgently.
I broke off our kiss and pulled his hips up so his dick was sticking out of the water. He was only about five inches long, and thin, and he didn't have many pubes. I figured he was about as far along in the puberty stage as JJ. I leaned forward and took his dick in my mouth, and he moaned loudly, tossing his head back, and then blew his load into my mouth. He didn't cum all that much, but he had a pretty long orgasm. When he was done, he kind of freaked out, which really didn't surprise me all that much. "I need to go," he said.
"You can if you want to," I said casually. "Want to rinse off first?"
"Yeah, I should do that," he said. We got out of the hot tub and he stared at my huge dick, fully erect. "You're huge!"
"It's big," I said. "Come on." I led him into the bathroom and turned on the shower, getting it nice and warm.
"Nice shower," he said.
"It is. Enjoy," I said. He dropped his robe and got into the shower while I went out and picked up our towels. I walked back into the bathroom a couple of minutes later and opened the shower door. "Mind if I join you?"
He'd blown his load and freaked out, but now he'd recovered enough to be interested in my body again. "OK," he said. I got into the shower with him and started soaping myself up.
His eyes were firmly focused on my dick. "You can touch it if you want," I said suggestively. His hands, and small, delicate fingers, gently stroked my shaft, making me moan. I made him move behind me, so his hands were reaching around me. "Jack me off like you were beating off," I said.
He wrapped his hand around my dick, and using soap for lube, he began to run his hand up and down my shaft, only when he got to the head, he stopped and squeezed and twisted his hand a bit. It was awesome, and I told him I liked it with my moans. He was really good at that, and he was reading my body well, getting me excited, and then slowing the pace to keep me on edge. I turned off the water because it was too hot, and it was washing off the soap which was the lube. I felt his little dick poking me in the ass.
I reached around and lathered soap all over my ass and his dick, then pushed back into him. Part of me was tempted to adjust my body slightly, so he would slide right into me, but somehow, that didn't quite seem right. Having a guy like Tony fuck me seemed just fine, probably since he was older, but with Alistair it would be pushing things a little too far. Instead, I let his dick slide in between my cheeks, grazing my hole as it did. I squeezed my ass, increasing the friction, and getting a moan from him in return, as he began to rub against me in earnest.
He stroked my dick, just like he had before, while he slid his dick between my ass cheeks, grazing against my hole with every thrust. Finally, those two stimuli sent me over the edge. "I'm gonna cum!" I said. "I'm gonna cum!" I repeated, shouting this time. I threw my head back and moaned loudly as he milked my orgasm out of me with his hand.
As soon as he'd brought me off, his movements got more erratic, and I felt him tense up as he shot his second wad, shooting his small load against the back of my balls.
"Wow," he said, a little less uptight than he'd been after I blew him.
"That was fun," I said, grinning. I turned on the water and we rinsed off.
"I'll see you at school tomorrow," he said as he got ready to go, and then got nervous again. "You're not going to tell anyone about, uh, this, are you?"
"That depends," I said.
"On what?" he asked, freaking out, thinking I was going to blackmail him.
"On whether you come back and do it again."
He grinned. "Next week," he promised. I closed the door after him and smiled, but the smile faded when my mind automatically went back to thoughts of Tony, and how incredibly amazing he made me feel.
Copyright © 2013 Mark Arbour; All Rights Reserved.
33

1
Story Discussion Topic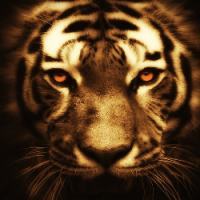 Open Club · 132 members · Last active
A fan club for Mark Arbour to chat about his stories
---
Chapter Comments