Paternity - 47. Chapter 47
October 28, 2000
Malibu, CA
Will
I walked into the kitchen to find everyone already there, wolfing down breakfast. I glanced at the clock quickly, just to make sure I was on time, and then sat down to join them.
"We leave for the airport in 15 minutes," JJ informed me.
"I'm ready. All I have to do is eat."
"That could take a while," Pop said.
"Look who's talking, chubby," I teased back. He scowled at me, which made me laugh.
"I have to go finish getting my stuff together," JJ said, and dashed out of the room.
"So your dad tells me you like this new shrink you met with?" Pop asked. It was interesting that they didn't talk about that in front of JJ. I didn't really have anything to hide from him, but it was kind of nice that they respected my privacy.
"Yeah. He's kind of cute, but he needs a haircut," I said dismissively.
"Truly, that must be the ultimate criterion when selecting a psychologist," Stef teased.
"I'll bet that's how you'd pick one," I said, challenging him.
"Perhaps," he said with a smile.
"No doubt," Dad chimed in. He liked to give Stef crap about his slutty ways.
"For your severe issues, competence and expertise must be the most important factors," Stef said to him, making Robbie snaugh.
"Did Michael and Jeff make it to Norway?" Robbie asked.
"They did. It sounded like the trip from hell," Dad replied. "They were pretty worn out."
"Trip from hell?" Stef asked. I focused on eating.
"They went all over the place," Dad said. "They flew to Chicago, New York, London, Frankfurt, and finally to Oslo. Michael said he really appreciates private planes now. Evidently they got stuck on crowded flights, and couldn't even swap out of their middle seats."
"That sucks," Robbie said sympathetically. I was trying not to laugh while also trying to avoid looking at Stef, even though I could feel him staring at me. "What kind of travel agent booked that nightmare?"
"Yes," Stef said. "Who did make those arrangements?"
I looked at him, trying not to smile. "I told you, just a little pain." Then we both burst out laughing.
"Now you must be nice to him," Stef said.
"We'll see about that," I told him.
"What's going on?" Dad asked, confused.
"Just a little practical joke on two of my favorite people," I said with a smirk.
"You booked their flights?" he asked me, clearly annoyed.
"I did," I said. "They got there, didn't they? I mean, it's not like I sent them to Siberia."
"I am surprised you did not," Stef said.
"I didn't know that was an option," I replied. I was trying not to enjoy this too much, while inside I was laughing my ass off at the thought of those two navigating crowded flights and airports.
"Are their flights back just as bad?" Dad demanded.
"I'm not sure," I told him, which was a lie, but I rationalized that by telling myself that I had indeed forgotten the specifics.
"Maybe we can try to streamline their return trip," he said.
"Maybe they can," I said, clearly indicating that I wasn't doing it. I looked at my watch. "I hope there's food on the plane after you guys interrupted my breakfast with this third degree."
"Very funny," Dad said. Before we could go into that any more, JJ came in, completely agitated.
"It's time to go!" He was practically shouting.
I grabbed my backpack, and we all followed him out to the car. They'd already loaded our luggage into the trunk. "I really hope I do well there."
"I am sure you will do fine," Stef said soothingly. It had no effect on JJ at all. He was agitated for the entire drive to the airport, and didn't calm down until we got there and he saw Tiffany and my mother waiting for him.
He rushed over to them and gave them both big hugs, while I walked over at a more deliberate pace. "Hey Mom," I said, and gave her a relatively friendly hug and a kiss. "It's good to see you."
"You'll get to see a lot more of me in the near future. As soon as this competition is over, we're moving back home," she said cheerfully.
"That's great," I said, even though that made me nervous.
She pulled me aside. "I want you to be nice to your brother. This is a very stressful time for him. This is not the time for you to deflate his ego with your sharp tongue." I felt the rage flowing through my body, that rage I hadn't felt for a while, and tried to control it. Hadn't I been there to try and help JJ out while she'd been gone? Wasn't I the one who was there for him last time? Wasn't I going to Norway, missing school and everything, to be supportive? And she was lecturing me on being nice to him? Instead of saying something, which would have gotten me in trouble, I just said nothing, and walked away from her. "Will!" I heard her call, but I ignored her. It wasn't until I got to the terminal that I turned and looked back at all of them, and saw Tiffany bitching at my mother about something. I was starting to dread their return to Malibu.
"What was that all about?" Dad asked.
"Same thing she always does to me," I said. "Telling me to be nice to JJ. Like I'm mean to him. Like I haven't tried to be there for him."
"Well..." he began.
"Dad, don't go there. You're going to try to make a bunch of excuses for her, and we both know that it's bullshit. She hasn't once asked me how I'm doing, or asked about my life in general. She doesn't give a shit about me. I'm fine with that. But she no longer has a place at the table of people deciding about my life, and what I'm going to do with it."
I was expecting him to go off on me, but he seemed to get that it wasn't going to work. Instead, he smiled. "I'll try to dream up some really good excuses later. In the meantime, do what she says and help your brother out. I'll see you on Wednesday."
"Thanks," I said, and gave him a hug. "I will." We finally finished saying our family goodbyes, then headed into the private plane terminal where we met the other skaters and ancillary people who would be going on this trip. Stef greeted them all, and let them personally thank him for chartering the plane for us. Shane Jackson was there with his mother, and kept looking over at me until she snapped at him. Still, his mother was very nice to Stef.
When all of that was done, and all of our bags had been loaded on board, we got on the plane and got situated. The plane had rows of really comfortable seats, with two on each side of the aisle, so the skaters sat with their chaperones. Since Tiffany sat with JJ, that left me as the odd man out. I snagged my own row in the back and tried to remain inconspicuous. I'd just pulled out my books when someone sat next to me. I turned to find myself next to a guy who was probably in his mid-40s, with a receding hairline and a round face.
"I'm Jack Davis," he said in a terse voice. "They say you're the volunteer here to help keep us organized?"
"Will Schluter," I said, extending my hand. "That's right."
"I'll need you at the rink for about four to six hours each day, and you'll be responsible for running errands, or helping me and the staff out with odd jobs." He was very direct and businesslike.
"That's fine. Just let me know when you need me to be there. If there's nothing going on, is it OK if I work on my homework?"
"Yeah, that will be fine," he said in a friendly way. "You have any problems, you come see me."
"Thanks," I said. He got up and went back to the front of the plane, leaving me to wonder who he was. Based on the way everyone was treating him, he must be in charge.
About an hour into the flight, Tiffany came back and sat with me. "Hey there," I said to her cheerfully.
"Hey," she said. "You doing alright?" I knew that she was alluding to my conversation with my mother, but I didn't want to go into that right now.
"Just working on homework. Who was that guy that sat with me?"
"Jack Davis?" I nodded. "He's in charge. Be nice to him."
"How nice?" I asked, pretending to be slutty.
"Calm down, Romeo," she joked. "There's plenty of talent your own age for you to focus on."
"Gotta do 'em all," I said, doing a really bad imitation of the Pokémon theme. She laughed. "So you're moving down when this is over?"
"We are," she confirmed. "We left Riley and Maddy in Palo Alto until we get back."
"I'm sure Wade appreciated that," I noted.
She nodded. "This is going to be hard on him. I feel bad about that."
"It will be. I think that as long as you do your best to make sure he gets to see Riley, he'll be OK."
"I'm going to do that," she snapped. I raised my eyebrow at her. "Sorry. That's just me feeling guilty."
"You weren't even this bitchy in labor," I teased, making her chuckle. Just then Shane's mom walked by on her way to the bathroom. "Shannon," Tiffany said coldly.
"Tiffany," she said, with just as much frigidity.
"Did you used to coach Shane?" I asked. "Is that why you hate her?"
"No one can coach Shane, because his mother is too busy interfering. He's good. He could really give JJ a run for his money in this competition, but he's not a threat until he breaks free from her."
"I sent him a few e-mails, but he isn't allowed to respond to them," I told her.
"They'll be guarding his reputation after his incident with that other guy," she noted. "It's such bullshit."
"Why do they do that? I bet half of these guys are gay."
"At least," she said. "The USFSA think they're the guardians of the sport, and that means that their skaters have to have unimpeachable reputations."
"So they think being gay is bad?" I didn't get that.
"They think that a skater being openly gay is bad for the sport," she corrected.
"That's whack," I said. She nodded, and then went back up to sit next to JJ.
The first leg of the flight was only four hours long. We stopped at an airport near St. Louis to pick up some more skaters. The next leg was even shorter, as we landed in New England to pick up our East Coast contingent. With the exception of Tiffany, no one really talked to me, or even noticed me, on that first part of the flight. It was as if they were a closed community, and I wasn't a member. It was probably how a surfer felt when he first got to a new beach, only in this case, I didn't skate, so I couldn't prove myself and blend in. That was just fine with me. I stayed in the background and just trudged through the assignments I'd be missing, happy to be ignored by this group who seemed quite content to pretend I wasn't even there. Now, with everyone on board, the plane headed off toward Norway.
I'd been super-productive, but now I was kind of bored, so I decided to take a break and play with my PSP. I'd just gotten into my game when Shane Jackson sat next to me. Turns out that having an empty seat was a good thing. I wondered how we ended up with one, after JJ was so freaked out, but I guess someone couldn't make it. "I got your e-mails," he said.
"JJ told me yesterday. I thought you were blowing me off," I told him, pretending to be all offended.
"No, I'm just not allowed to respond to, uh, guys."
"Guys?" I asked, raising my eyebrow. "You can't respond to anyone who is male?"
"No," he said, and smiled at me cutely. "I'm not allowed to talk to guys I, uh, like."
"So you like me?" I asked, flirting.
"Maybe," he said, flirting back.
"Well, you can't e-mail me, you're probably not supposed to talk to me, so how are you gonna find out if you like me or not?"
"I was thinking maybe we could sneak off sometime," he said. "I'm sorry. I know this is fucked up."
"It's alright," I said, and gave him my fully charged smile. Then I leaned in closer to him and whispered in his ear in a really husky voice. "So when we're all alone, what are we gonna do?"
He giggled. "We could talk."
"Naked," I said into his ear, making him giggle again. The people in the row in front of me moved around a bit, which made me think we were disturbing them. "Wanna sneak into the bathroom and make out?"
"Dude, we can't," he objected. "If we get busted, I'd be in so much trouble."
"I gotta go anyway," I said. The plane was dark, and everyone was asleep, so I stood up and moved past him, my tenting crotch right in front of his face. I walked into one of the bathrooms and closed the door, knowing that he'd follow me.
The door opened and he came in, trying to look all inconspicuous. Now that we were here, in close quarters, we both got nervous. I broke that by moving into his space, pressing up against him, letting him feel my hard dick pressing against his. He looked up at me and I bent my head down to kiss him. It was a really nice kiss, nothing spectacular, though. I guess I'd been with guys who were good, and so now that I was with a rookie, it showed. I let my hands fall down to his beautiful ass and squeezed. He moaned into my mouth, just fueling my desire. Now he was pressing against me, really turning me on, and I was just about to get him to suck my dick when we heard a voice outside the bathroom.
"Shane?" his mother asked softly.
He looked at me, terrified. I shook my head to tell him to stay calm. "I'll be out in a minute," he hissed through the door.
"Just walk out and close the door behind you. I'll stay here for a bit and then go back to my seat," I whispered.
He nodded, and then got ready to go. Before he did, he reached down and playfully grabbed my dick. His eyes got really big, and I just winked at him. I squeezed myself back against the bulkhead so he could open the door normally, then he was gone. Just as I was about to leave, the door opened again. I freaked out, convinced that it would be his mother. Instead, another skater came in, saw me, and laughed.
He was really cute, a blond guy, who ice-danced with a cute girl. "So is this a full-service bathroom?" he asked.
"It is," I said, smiling at him. "How can I help you?"
"Is there like a menu I can pick from?" he joked.
I moved him forward and slid around behind him, and nuzzled my mouth into his ear even as I undid his zipper. "You came in here to pee. Let me help you with that." I pulled out his dick and stroked it a few times, getting him hard. He was probably about six inches long, maybe a little less, and pretty thin.
"Mmmm," he moaned, and leaned back into me. I stroked his dick slowly as he ground his ass back into me. "Fuck me," he said.
"You can't handle me," I teased. He turned around and sat on the toilet, and undid my pants, pulling out my dick.
"Oh yes I can," he said, and took me into his mouth. He was good; I barely felt any teeth at all. He got me really hard, then stood up, turned around, and dropped his pants. "Now fuck me."
"No problem," I said. I grabbed a magnum and lube out of my pocket and in no time at all I was pushing into his sweet ass. He moaned and whimpered softly as I did, as he grappled with my size. I pulled out and put on some more lube, then pushed in again, and this time he took me. God, he felt great. I pushed in and out of him slowly, both to make this last, and to keep the noise down.
He didn't say much, and neither did I. He whimpered, while I moaned and grunted. Even though I was going slowly, I didn't last long; I was blowing my load into him in no time at all. That didn't really seem to bother him at all. I left my dick there, inside him, and moved it slightly against his prostate while he jacked himself off. After he blew his load into the sink, I pulled out and flushed the condom down the toilet.
"By the way, I'm David," he said.
"Will," I said.
"I'll definitely see you around," he said. He snuck out of the bathroom, while I cleaned myself up, and cleaned up his cum from the sink, and then I snuck back to my seat.
---
October 29, 2000
Hamar, Norway
Will
I was in a daze when we landed and went through customs and immigration. I'd finally gotten some sleep on the plane, but not nearly enough. As soon as I walked out of the airport and got blasted by the cold, arctic air, I was wide awake. Fuck, it was cold here. There was a bus to take all of us to the hotel, where Hot Jeff and Michael were there to greet JJ, Tiffany, and me.
"There's a problem with the rooms," Hot Jeff told me.
"What kind of problem?" I demanded.
"We only have two rooms here, and we got another room at a different hotel, but it's five blocks away," Hot Jeff said. "We can move into the condo on Wednesday, and then we'll have plenty of space. It kind of sucks until then."
"Who was in charge of booking the rooms?" I asked pointedly, hoping it was Hot Jeff or Michael so I could really give them some shit.
"I was," JJ said. "I forgot to change things around when I found out you and Tiffany were coming."
I so didn't want to cause him any extra stress at this point. "What's done is done. We'll have to deal with it," I said to all of them. "JJ, what do you want? You want your own room?"
He looked at me, digesting the situation, and trying to figure out what was best for him. He turned to Tiffany first. "I don't mind sharing a room with you, if you don't mind."
"I've slept in rooms with worse men," she joked.
"Duh. You slept with Matt," I joked. "How many beds do the rooms have?"
"At this hotel, one has two queen size beds, and the other has a king size bed," Michael said.
"Fine. JJ, you and Tiffany can take the room with the two queen size beds. I'll take the one with the king." I looked at Hot Jeff. "You and Michael are five blocks away."
"That room only has one queen," Hot Jeff said.
I felt sorry for him. "Then you have a choice. You can share with me, or you can share with Michael."
"I was thinking that Jeff and I could stay here and you could go to the other hotel," Michael said.
I laughed at him. "Right. Not happening. Where are the keys?"
"We're already unpacked and settled in," Michael whined. He was challenging me. I couldn't believe it.
"Then pack up and move."
"I think I should call and talk to your father," he said in his smarmy tone.
That really pissed me off. I watched Hot Jeff really freaking out about that. "Give me the keys to JJ's room," I demanded. He dutifully surrendered that one. I handed it to Tiffany. "You two go get settled in, and I'll deal with this situation."
"Thanks Will," she said, and gave Michael an icy look. As soon as they were out of earshot, I turned back to Michael. "Someone's going to call my father alright, and it's going to be me. You work for us, and I'm in charge here. You don't like it; I'm willing to accept your resignation right now."
"I don't work for you," he objected.
"I think I just heard you say you quit," I said. "Excellent. I'll book a flight home for you immediately."
"I didn't say that," he stammered.
"Then you do what I tell you to do, asshole. I'm not putting up with any shit from you. Get your shit, and get out of here."
"Fine," he said grumpily.
"What room are your things in?" I asked him.
"The king size room."
I turned to Hot Jeff. "You go help him clear his stuff out of there, making sure he doesn't mess up the room." Then I turned back to Michael. "You don't whine to JJ about this, you don't say shit to him. He's stressed, and he needs to be focused, and he doesn't need your bullshit. Are we clear?" Michael turned to walk away. "Are we clear?" I demanded again.
"We're clear," he muttered.
"I'm going to check on JJ, and then I'll meet you in the other room. Get him out of there for me, OK?" I asked Hot Jeff.
"You got it," he said, and smiled slightly.
I walked down to JJ's room and found him and Tiffany unpacking. Hot Jeff's suitcase was in the corner, evidently all ready to go. Tiffany followed my eyes to it. "Jeff was ready to move out. Organized guy."
"Yep," I said. "You guys settling in alright? Will this work out OK?"
"It's fine," JJ said. "Thanks for taking charge back there."
"I figure that you really don't need a guard around you 24/7 anyway. You have Tiffany, and she's way scarier than either of those guys," I joked, referring to Hot Jeff and Michael.
"No shit," JJ agreed.
"You may want to leave before I sharpen my claws on you," Tiffany said. I pretended to be all scared, making JJ giggle, and grabbed Hot Jeff's bag and wheeled it down to 'my' room. The door was slightly ajar, and Hot Jeff was waiting for me.
"I sent Michael packing," he said with a smile, then saw his suitcase. "You got my stuff. Thanks."
"No problem." I tossed my backpack down on the desk and looked at the small room, dominated by the big bed. "Which side of the bed do you want?"
"Dude, you don't have to share with me. I'll go over and stay with Michael," he offered. I could tell he didn't want to. I didn't blame him.
I walked up to him so I was about two feet away, to make sure I had his attention. "Look, I'm still pissed off at you, but not pissed off enough to make you share a room with that asshole. If you think you can stand to be in my immature presence, you're welcome to stay. Choice is yours."
"I'll take the right side," he said.
"Fine. I'm taking a shower, and then I want to get some sleep so I'm not so fucking crabby." He laughed at that. I went into the bathroom and took a long, hot shower, popped on some boxers, and came out to find that Hot Jeff had lowered the blinds to darken the room, getting it ready so I could get some sleep. For a guy who thought I was an immature little brat, he sure was checking out my body. I noticed my empty suitcase in the corner.
"I unpacked your stuff for you. I hope that was OK," he said.
"That was really nice of you," I told him. "Thanks."
"You're welcome."
"So what are you going to do while I'm sleeping?" I asked.
"Well, I figured that first I'd help you relax. I give a pretty good massage," he said. I nodded, thinking that my neck and shoulders were pretty stiff from my flight. "Then I thought I'd crash for a bit, and wake up and make sure you guys had something to eat for dinner."
"Sounds awesome," I said.
"You mind if I take a shower?"
"Dude, this is your room too. You don't have to ask." He smiled at me and headed into the bathroom. It was hard to be pissed off at him. He was so cute it was scary. I lay down on the bed and rolled around, trying to get comfortable, but it wasn't working. I was too fired up from the cold air, and from arguing with Michael. I called and left a message for my dad, telling him that we were fine, and did the same thing for Stef. I rolled over onto my stomach to try and sleep again, and as I did, I heard the water turn off in the shower.
A few minutes later, I heard footsteps, and then the bed moved around as Hot Jeff got in. "You asleep?" he asked quietly.
I turned my head sideways to look at him. "No. I was so fucking tired, but now I can't seem to wind down."
"I can help you with that, if you want," he said, and put his hand on the center of my back. His fingers began to gently push into my spine, relaxing and exciting me at the same time.
"I want," I said with a smile. He rolled away from me and grabbed a bottle of something, then squirted it on his hands and rubbed them together. Then next thing I felt was his oily hands on my shoulders, working the muscles. I sighed, savoring the feeling of the stress, tension, and anxiety flowing from my body.
He moved over and straddled me, so that his body was positioned just below my ass, and so his legs were rubbing against mine in an innocuous way. We were both quiet, and I totally surrendered to his hands as he worked my neck, shoulders, and back. "I'm sorry I was a dick to you," he said, breaking the silence.
"Dude, what was with that? I've always liked you."
"I was hurt and crabby, and you were the only target. I was a total asshole."
"You were hurt because things didn't work out like you planned with Wade?" I asked. He said nothing. "Dude, you know he's with Matt. They're really tight. Would you really want to break them up, even if you could?"
He sighed. "It's one of those things that I know in my head, but my heart feels differently."
"So now you don't have any of him," I said. How sad was that?
"It's probably just as well," he said resignedly. "I don't know if I could handle just being fuck buddies with him."
I felt bad for the guy. That had to really suck, to have a guy you were totally into not return those feelings. "You are one of the top stars in my jack-off fantasies," I teased him, and then got serious. "When you treated me like that, you made me feel like I was five years old, and totally lame."
"Will, come on," he objected. "You know you're hot."
"You don't think so, or at least that's what you said," I told him, and even I was surprised at how sad I sounded.
His hands stopped working on my back and I felt the bed shift as he moved forward. Then I felt his nose behind my ear, nuzzling me. "I think you're totally hot," he said in his husky, bedroom voice.
"You say that, but I'm not sure I believe you," I said, flirting.
He slid his hand underneath the elastic band of my boxers, but no farther, and traced the path of the elastic across my back. "When I do your lower back and your legs, these may get messed up."
"You want me to take them off?" I asked hopefully.
"I'll do it for you," he said. "Lift up your hips a bit." I raised my hips and felt his hands slide down around my waist until they ran into my hard cock. He gently pulled the boxers around it with one hand, letting his hands graze the head and the length. "You're a big boy," he cooed. I just moaned.
I felt him pull my boxers off, and then he repositioned himself so that he was lying over my back. His head was resting on the small of my back, while his hands reached up and kneaded my shoulders. I felt his chin on my spine, felt his lips as they kissed my back, and noticed that he was moving lower, ever so slowly. He kept kissing and rubbing my back with his chin as he moved lower and lower, until now his chin was at the top of my ass. He moved lower still, kissing the top part of my crack, while his hands still massaged the middle of my back.
I couldn't control my body; I couldn't stop the moans, or the involuntary thrusts, trying to move my ass back into his face even more. I felt his chin graze my hole and I almost screamed, my moan was that loud. "Is this OK?" he asked.
"Yeah," I managed to say, and then I felt his lips kissing around the rim of my ass, working gently at first, then more insistently. It was maddening and erotic, all at the same time, until I felt his tongue flicking against my pucker, and then the madness left and it was sheer pleasure. "Oh yeah," I moaned. "Oh yeah."
God, he was good. He worked me and worked me, until I was willing to do anything to get him to fuck me. He sensed that, and pulled off of me. I felt completely isolated, with his mouth gone, and his strong body off of me, but before I could panic, I heard that unmistakable sound, the sound of a condom wrapper tearing open. I relaxed and smiled again. Now his body was sliding up my back, the oil making him slick against me. "You know this is illegal," he said, even as he lubed up my ass. "I must really like you to risk going to jail for this."
Before I felt anything else, his cock pressed against my ring. I forced it open and pushed back into him, asking him to enter me, and he did. I thought briefly that it was pretty ironic that I hadn't even seen his dick, but it felt pretty big. After Tony and Ryan, though, I was able to handle a guy like him. He pulled out and put on some more lube, then pushed back in again, sending waves of pleasure through my body. "So good," I managed to moan.
"I had to jack off in the shower before I did this, otherwise I already would have blown," he said. He thrust in and out of me, grinding into my prostate, and pushing my dick against the bed. "Even with that, I'm not gonna last long. I'm gonna cum soon."
"Fuck yeah," I said, probably way too loudly.
"You're gonna make me cum, Will. You're gonna make me cum!" He said that with a masculine snarl that set off my fuse. I shrieked, that was the only way to put it, and started blasting my load into the bed even as I felt him tense up. He pushed into me, as if he were trying to cram his whole body into me. He was unhinged, an animal, a man who's only mission was to enjoy his own orgasm, and he did, taking me along for the ride. When he was done, he collapsed onto my back, panting breathlessly. He left his cock lodged in my ass for a bit, letting us both feel the connection, and it was really nice, and then he pulled out and rolled off of me. "Was that alright?" he asked me nervously.
I laughed, actually laughed at him, and turned sideways to face him, my cum encrusted body making him laugh with me. "That was terrific. Amazing."
He gave me a cocky grin. "I figured you'd think so."
I leaned in and kissed him, a nice kiss, a really nice kiss. "I did. I thought there was an earthquake here." I wrapped my body around him, smearing my cum all over his groin, and pushed him onto his back. His arms wrapped around me, and I fell asleep, totally content.
Copyright © 2013 Mark Arbour; All Rights Reserved.
Story Discussion Topic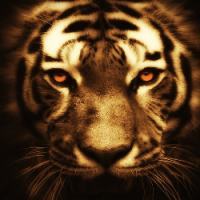 Open Club · 132 members · Last active
A fan club for Mark Arbour to chat about his stories
---
Chapter Comments