Paternity - 15. Chapter 15
September 29, 2000
Harvard-Westlake School
Westwood, CA
Will
"Fuck!" Ryan said as he slammed his phone shut. I looked around nervously, since we were in the hallway, and he was pretty loud.
"What?"
"My mother is going away again this weekend, and she decided that I shouldn't be alone."
"Uh, oh," I said, sensing bad news.
"Yeah. So she called my dad up, and I get to spend the whole fucking weekend with him."
"Bummer, dude," I said sincerely. Ever since last weekend, Ryan and I had been spending a lot of time hanging out. It was as if suddenly we were best friends or something. And the truth of the matter is that I was really enjoying that. He was a really cool guy once you got beyond the asshole on the outside. I remembered how he'd apologized to JJ for being a dick, and I thought he was just faking the whole thing, but he'd really meant it. It was weird, as if he'd had some big life change after that. He'd pretty much stopped being a dick to the other kids at school too.
Jason was a little pissed off that I was hanging out with Ryan all the time now instead of him, but shit, that's what he gets for dumping me for the float trip. I kept giving him shit about practicing peeling the scabs off his zits and eating them.
As we'd become tighter friends, Ryan started talking more about his family, and I still didn't get what his father did to be such an asshole, but whatever it was, Ryan really didn't like him. I mean, there are times when I don't like my dad, but I still love him, and I know that me not liking him is just a transitory thing. With Ryan, it seemed a lot deeper than that. It was as if he knew that this wasn't transitory, that he'd probably always dislike his father. So when he said he was spending the weekend with him, I knew how shitty that would be.
"I don't know why she won't let me just stay home. Shit. I'm the good one. I don't do shit wrong, other than smoke some weed with you."
I laughed. "And drink."
"Not like them," he said, rolling his eyes. "My mom is amazing. She can be fucking hammered and still stand there and talk to you without slurring."
"No shit?"
"Really."
"Dude, you don't do that," I laughed. "You can barely walk."
"Look who's talking, asshole," he said. That was another thing. In the past, I'd have interpreted his comment as being really obnoxious, but now I got that it was just his way of joking around and giving me shit. "So what are you doing this weekend?"
That gave me an inspiration. "Dude, come with us."
"Where are you going?" he asked, annoyed that I hadn't answered his question.
"What difference does it make," I joked. "It's either that or stay with your dad. What's worse?"
"That depends on if a bunch of guys are going to try and grab my ass all weekend or not," he joked. He was getting pretty comfortable around me. I think he finally got that I wasn't going to rape him, not that I hadn't thought about it.
"That's the price you have to pay." He chuckled at my joke. "We're going up to the Bay Area to see Matt and Wade play hockey. They go to Stanford. It's the first game of the year."
"Wade's that dude I met last weekend, right?"
"Yeah, the hot one."
"Whatever," he said dismissively. "My mom won't let me go. And how would we get there anyway?"
His mom was a major social climber. She wanted me to hook her up with Robbie, so she could start dating movie stars. Like that was happening. So I couched my response to him as a sales pitch for his mom. "Tell her that you're going to be whisked off in a limo to my father's private jet," I said, imitating a guy with an affluent accent. He laughed. "We'll be staying at my grandfather's palace in Palo Alto. It even has its own name: Escorial. Then we're going to go see my brother Matt and his friend Wade, whose father is a United States senator by the way, play in the season opener hockey game for Stanford University."
"That may work. You sure it's OK?" He asked.
"Yeah, but I'll check if you want to go."
"Check." I called my dad, wondering if he'd answer, and almost hoping that he wouldn't. Then I'd have an excuse to just call Robbie. He was harder to get in touch with, but a whole lot easier to deal with.
"Aren't you supposed to be in school?" my dad asked as he answered the phone.
"Well as I look around me, at these rooms with chalkboards, at the other students here, and at all the books, I'm thinking that's where I am," I responded.
"Did you call for a reason?" he asked, annoyed at my smart-ass attitude.
"I want to know if Ryan can come up to Palo Alto with us this weekend."
"You've been spending a lot of time hanging out with him," he observed, digging. I said nothing. "Are you guys friends now?"
"Yes. Can he go?"
"Is this a platonic friendship, or a romantic one?" Now he was just being obnoxious.
"Can he go or not?" I demanded.
"Yes, he can go," Dad said. "I should probably talk to his mother."
I smiled. He was going to pay for being an ass now. "That's probably a good idea. I'll give you her number." I motioned Ryan over and got it from him, then hung up. I started laughing my ass off.
"What's so funny?"
"My dad's being a pain in the ass, so I told him to call your mom." She'd start shaking him down for invites to parties and shit. We both laughed at that. Serves him right, I thought. "So you can go if you want."
"Awesome."
We met Pat after school and we headed to Ryan's house so he could get his shit. Evidently, my dad and his mom had talked for over half an hour before she finally agreed that Ryan could go with us. My dad had sounded pretty irritated about that. I was in one awesomely good mood as a result.
We drove up and saw a car in the driveway, a new Mercedes S500. "Shit," Ryan said.
"What?"
"My dad's here." He grabbed his backpack. "Stay here. I'll be out in a minute."
"Your mom won't want to talk to me?" I asked. I was dying to meet his dad.
"Shit. She probably will. Alright. Come on." I shrugged my shoulders at Pat and followed him in. We heard the yelling when we were still ten feet from the front door.
"Dude, you can borrow clothes from me," I said, offering to let him avoid this.
He sighed. "No. You don't have to come in, though."
"It's alright." He may need some moral support.
Before we went in, we'd heard loud voices, but it wasn't until Ryan opened the door that we could make out what they were saying. "Goddamnit, Charlotte! You made me fucking drive all the way down here in fucking traffic for nothing?"
"Nothing?" She screamed, and then got sarcastic. "It's such a big hassle for you, since you come to see him all the time anyway. Oh, wait. That's right. You don't."
"If I come to see him, I have to see you," he spat.
"So seeing him's not worth it?" Ouch. No wonder Ryan was so emotionally twisted.
"Hey," Ryan said, interrupting them.
"There you are," his dad said, suddenly transformed into this friendly guy. "And is this Will?"
"Will Schluter," I said, extending my hand. I was taught to have a firm handshake, but this idiot damn near crushed my hand when he took it.
"Tom Grafton."
"Nice to meet you, Mr. Grafton," I said politely, if a little warily.
"So what are you two doing this weekend?"
"We're going up to Palo Alto to see Stanford's opening hockey game," I replied for both of us.
"Good school," he said. "Schluter. Is that Jewish?"
"Dad!" Ryan objected. Charlotte Grafton threw her head back in disgust.
"No," I told him. "It's German."
"Hmmm," he said. Ryan dragged me off to his room and grabbed his shit really fast. I was impressed; we were out of his room in less than five minutes.
"I can't afford to send him running off on fucking weekend getaways, Charlotte." His dad was yelling again.
"His friend is paying for it, Tom, so your cheap ass is off the hook this time," she spat back.
"It's so easy for you to spend my money. Between you, and the money those lazy Spics steal from me, I'm damn near broke." Ryan freaked out, and just walked straight out of the house. I followed him to the car and we both got in, saying nothing.
"Let's go," I said to Pat, who was looking at us with his worried mother hen expression.
"Got it," he said, and took off.
"Dude..." I started
"I don't want to talk about it," Ryan said firmly. I didn't like it when people, like my dad, pried into my shit, so I didn't do it to him. I just nodded, and ignored that he had watery eyes.
---
The game had been awesome. Matt and Wade both played like rock stars. They were so different on the ice. Wade was more refined and, well, neat. Every move he made was crisp and clean. Matt was much more fluid. All of his moves seemed to flow seamlessly together. I'd watched them play lots of times, and Matt usually ended up looking like the biggest star on the ice, but I noticed that without guys like Wade, who fed him the puck at just the right moment, he didn't get the job done. Kind of like real life, I thought philosophically.
Then we'd gone to a restaurant with the whole team and had a blast. Wade introduced Ryan to Klip, who was this amazingly handsome hockey player. He was tall and blonde, with a long angular face and a straight nose with a sexy bump in it. I would do anything that guy wanted me to do. It was funny; when Ryan was next to him, they looked an awful lot alike, not in their actual detailed appearance, but in their overall handsomeness. Anyway, Klip adopted us, including JJ, who was being bitchy as usual, and let us sit with him.
This forward named Blanten had challenged JJ to a skate off, which was a fucking riot, since JJ would kick his ass. We were supposed to have a competition tomorrow, but Blanten had wised up enough to puss out. Too funny. There'd been some drama with Matt and Wade and this asshole named Carl, but I'd pretty much ignored it. I'd hear about it later anyway.
"I'm going back," JJ announced as we stood in front of the restaurant, waiting to leave.
"You guys want to come to a party?" Blanten asked.
"Will they let us in?" Ryan asked.
"You look like freshmen. Just lie and tell them you are," he said confidently. A college party? Fuck yeah we were going.
"Cool," I said. Ryan nodded, like it was no big deal, but when no one was looking at us, we grinned at each other like idiots. "Tell Dad and Pop we went back to the dorms with Gathan," I said to JJ.
"Fine," he said, and hopped into the car. We rode with Klip. He drove an old, beat-up BMW. He bullshitted with us about the people we'd see there, and told Ryan which chicks to try and fuck. I was laughing my ass off most of the time. We ended up at a sorority house, which was pretty fucking cool. The girls were really nice to us. I watched Ryan work his game, and he was pretty damn good. A few weeks with Darius would have perfected his style, I thought, making myself laugh.
There was all kinds of shit to drink, and we both got really shitfaced really fast. We drank beer punctuated with Jaeger shots. At one point during the party, we saw these two girls making out on one of the couches. Ryan thought it was really hot, and I did too, but not as much as he did. Seeing those two girls going at it fired him up, and he started really working this one girl, while I was sort of watching him and just enjoying my buzz, when I got a pretty big surprise.
"I didn't expect to see you here," a familiar voice said. Tony Carbone.
"Hey," I said, and gave him a drunken and enthusiastic hug, but did my best to make it seem platonic. He seemed OK with it. "How's it going?"
"Good. Hard as fuck, but good."
"Dude, join the club," I said. "I'm picking an easy college."
"I'm thinking I should have," he grumbled. "It seems like every minute I'm not in class or at the gym, I'm doing fucking homework."
"No shit. You must have it even worse than I do," I sympathized. We whined about school for a while.
"This is the big night out for me," he said. "Tomorrow night it's reading fucking philosophy and doing a paper."
"That sucks. Make sure you have fun. Who knows, maybe you'll even get laid," I joked.
"No shit," he said, and then he did that thing he did where he got all serious. "Wanna go for a walk?" He raised his eyebrows slightly as he asked. I went from zero to amazingly horny in like a second.
"Yeah," I said. We walked out of the house and strolled down the street to a building where shitloads of students were studying. I wasn't sure if it was a library or not, because I was that fucked up. We went upstairs to this area where there were a bunch of rooms for people to shut the world out and study. He went in and shut and locked the door.
"We have to be quiet," he said. We both knew what we wanted, so there was no need to even talk about it. His lips were on mine, and I just wrapped myself around him, reveling in his strong sexy mouth, and the feel of his muscles as they pulled me to him and held me close. "You feel so good. God, how I've missed you."
"I've missed you too," I managed to moan. Then my pants were off, his were down, and I was sitting on his lap, just like I did the first time. He pulled out a condom and some lube, giving me an impish grin as he did. "You planned to get laid."
"So far, it's working," he said, as he gently probed my ass, lubing it and stretching my hole at the same time.
"I think you're gonna make that goal," I said. I sat back on his lap and lowered myself down on him, kissing him so I could cry a little bit into his mouth when the pain hit. It didn't bother me all that much, because I knew that in just a minute, it would be gone, replaced by waves of pleasure, and I was right. I rode slowly up and down on him, kissing him as I did, feeling a surreal bond between us. It was so good, neither one of us changed the pace, we just enjoyed it, and it lasted forever. Well, almost forever. He growled, a low, deep, guttural growl, and then clamped down on my mouth as he all but screamed into it while he shot his load in the condom. He jammed his dick so far up my ass; I was surprised he didn't end up flicking the end of it with his tongue, which was in my mouth.
Then it was my turn. I just sat there with his dick lodged in my ass and kissed him while I stroked myself off to one amazing orgasm. It had been quite a while since I'd gotten laid, at least with someone else, and damn did I need that.
The fuck seemed to sober us up, and then we had that weirdness afterward that I always had with Tony. I used my boxers to wipe the cum off his chest, got dressed, went to the bathroom and washed our hands, dropping the boxers in the trash, and then he went back to his dorm room and I went back to the party.
When I got there, I found Ryan obliterated. He was so close to nailing this chick he'd been working, so close. She grabbed his hand and was about to lead him upstairs when that asshole from the hockey team, Carl, cock-blocked him.
"You fuck him, you go to jail," he said.
"What?" she asked.
"He's like 15 or something," Carl said with a sneer. Ryan was too drunk to argue, he just blushed and stammered.
"She was just showing him where the bathroom was, asshole," I said.
"Watch your mouth, kid," he said to me in a threatening way.
"Fuck off," I told him. No way was I putting up with shit from this guy.
"Here, let me help you," the girl said, but it was obvious Ryan wasn't getting any.
"Never mind. I'll just take him home," I said.
"I'll bet you will," Carl said, being a dick. We both ignored him and staggered out to the front. I called Escorial to get a ride, and gave Rafael directions, then helped Ryan find a seat.
"That dude reminds me of my dad," he said bitterly. I decided to treat it like a joke and laugh. It didn't work. "I really hate him."
"Carl's an ass," I agreed.
"No, my dad. I really hate him. I mean, if I never saw him again, it would be fine with me."
"I'm sorry, dude," I said. "Look, you ever need a place to go, you just call."
"Really?"
"Sure. Sometimes I can be fun."
"No shit. Tonight was a blast," he said. The car pulled up and we climbed in. Rafael snickered at us as he drove us home, but we kept our mouths shut. Anything we said would just get us in trouble. In fact, we were doing really well until we got back to Escorial. We were walking through the Great Hall when Ryan stumbled and ran into one of these suits of armor we had there. They were antiques, from medieval times, so I was pretty nervous when he knocked it down and fell on it, but when he puked on it, I had to laugh. I mean, really? It's not bad enough that you slay the knight; you have to puke down his throat?
"And just what is going on in here?" I heard Stef say. I was so relieved it was him. He snapped a few polite words to the staff, and there were people there, picking Ryan up and cleaning up the mess before we could answer him.
"Uh, we, uh, ran into a knight," I said clumsily. He raised an eyebrow.
"You realize that I am being very nice and calm about this, and you know why, do you not?" he asked me.
"You're going to tell my dad," I said resignedly.
"You are smart even when you are intoxicated." At least he wasn't busting my balls. "Take your friend back to his room, or would you rather I do it?"
Ryan almost panicked. "I'll be fine with Will." Stef laughed at that, and headed back to bed with a smirk on his face.
"Dude, relax. He's just teasing you."
"No way. He wants to fuck me."
I laughed, way too hard. "No way. He wants you to fuck him."
"Oh," he said, and chuckled. "That's a whole different story." We laughed our asses off until we got back to my room. He came in with me and collapsed on my bed. "Is it OK if I just crash here?"
"Yeah. Just scoot over," I said. "And take off your shirt." It smelled like puke.
"Don't pinch my nipples. I hate that," he joked as he took off his shirt. He passed out almost right after that, just lying there. I was so tempted to molest him, but I just couldn't. Besides, Tony had already calmed my hormones down.
I lay facing away from him, and sometime during the night, he rolled over and spooned up behind me. It was awesome.
---
September 30, 2000
Escorial, CA
Will
"Dude," I heard him say, all freaked out, as he pushed away from me. The force of the push shoved me off the bed and onto the floor, where I landed on my left arm.
"What the fuck?" I demanded rudely, as I rubbed my arm.
"I was like, sleeping with you."
"Dude, relax. Are your pants on?" He nodded. "Mine too. No big deal."
"I was like…"
"Spooning with me? Cuddling with me? Did you bust a nut?" He shook his head. "I didn't either. Chill the fuck out." Damn, my arm hurt. "Dude, you were drunk off your ass. Don't you remember last night?"
"Not really," he said, with a nervous grin, a grin that vanished really fast. "We didn't do anything, did we?" He was acting all outraged, but I could read beyond that, and it didn't really seem to bother him. He seemed almost disappointed when I told him we hadn't.
"Dude, I told you, I don't need you to get laid."
"Oh yeah? So you got laid last night?"
"Yeah, as a matter of fact I did." That bothered him, although I couldn't tell why. "You didn't though."
"I remember that now. That asshole cock-blocked me."
"Bingo. Then you came back here, knocked down a suit of armor, and puked all over it."
"Fuck," he said, remembering. "Oh fuck. I am so sorry."
"Just relax. You have to apologize to Grand, to my grandfather. He'll forgive you."
"He will?"
"He will. You could have these guys totally wrapped around your finger."
"I'm not gay," he asserted.
"Dude, I keep telling you to relax and use your total cuteness," I joked. He didn't laugh. "No one here is going to sleep with you," I said firmly. "Except for maybe Matt. Maybe." That made him chuckle. "But they appreciate a cute guy. Use it. You can be straight and still work it when you talk to gay guys. I do it with chicks."
"Whatever. I still can't believe I did that."
"Well actually, that's the easy part. Then we have to talk to my dad."
"Fuck," he said. I agreed. That would be a bitch. We went down to breakfast and Dad was there, and he started in on us right away.
"You guys were drunk off your asses last night," he said loudly. Both Ryan and I cringed in pain, mostly from his loud voice.
"Do you have to yell?" I asked him defiantly.
"That is a reasonable request," Grand observed acidly. He hated yelling, and refused to tolerate it in his house. Dad gave him a dirty look, but I was thanking him with my eyes for coming to my defense. We were distracted when Wade and Matt came striding into the room. "I see you have cleaned up, Wade." Ryan and I looked at each other, confused as to what Grand was referring to.
"I'm in trouble too," Wade said to me, with his trademark grin.
"I didn't say you were in trouble," Grand said. Stef walked up and ran his soft hand across Wade's cheek.
"An interesting approach to skin care. It seems to work."
"Maybe that's why you look so young?" Wade asked Stef. Stef giggled, while JP rolled his eyes.
"What are you talking about?" Ryan asked Wade. He was as clueless about their conversation as I was, but I was betting it had something to do with sex.
"Nothing," Wade said, and blushed. That pretty much confirmed my suspicion. If it wasn't about sex, Wade probably wouldn't be blushing.
"We were talking about you two getting drunk last night," Dad said, reverting to his original topic.
"Look Dad, we went to a party and had a good time," I said calmly, trying to reason with him. "We didn't drive, we didn't screw anyone. Well, Ryan tried, but got shot down."
"Dude, I was so there," Ryan said. "That lumberjack dude cock-blocked me." I watched Matt and Wade both figure out that he was talking about Carl, and they both looked really pissed off about that.
"You're both 14, you went to a college party, and you both got drunk. That is not acceptable behavior." Dad was relentless.
"Did you drink when you were in high school?" I asked him, affecting innocence, and turning the tables on him. I looked at Grand, who was having a hard time not chuckling. I was kind of worried that this would turn into a repeat of my birthday, where everyone piled on me (and Ryan), but Grand's gesture told me that at least he probably wouldn't be busting my balls on this one.
"I'm trying to remember, Bradley. Did you drink when you were in high school?" Grand asked. Everyone laughed except my dad.
"That's why I wanted to have this conversation in private," Dad snapped, giving me a dirty look, but not nearly as evil as the one he directed at Grand.
"So you could brow-beat us, and bitch at us for doing the same shit you did without getting called on it?" I demanded.
"I think that we'll deal with this when we get home," Dad said. "Ryan, your parents can figure out what kind of punishment you deserve."
Ryan panicked at that. "Please Mr. Schluter. Don't tell my parents." That totally freaked me out. If my dad told Ryan's parents, they may not let him come over anymore. I had a feeling we were his only real refuge from his fucked up family.
"We were just having a good time," I said, trying to nip this in the bud. "No one got hurt. We're all fine. There's no reason to go and get Ryan's parents involved."
"I feel like I need to let them know what happened," Dad said. Now he was just being a dick, and he was doing it just to find out what the issue was with Ryan's parents. Well, I reasoned, if he was going to escalate this, I could play that game too.
"How come you only get involved in my life when you want to bitch at me for doing something wrong? I'll bet if I was perfect, I'd never see you," I struck back, hitting Dad in one of his weakest spots.
"That's not true!" he objected, going on the defense.
"No? Where were you last night when we were at the party? Did you even know we were gone?"
"You're supposed to tell me when you go out."
"Yeah. Should I send an e-mail to your personal assistant?" I asked. I was really going for the jugular. That should have told him that the issues with Ryan and his parents must be pretty intense. I think everyone finally got that, especially Dad.
"How about if we agree that you're not going to go to any more parties and get so drunk that you throw up all over the great room," Dad offered, trying to defuse the situation.
"I'm really sorry about that," Ryan said softly.
"It's alright, Ryan," Dad said. "I just don't want it to happen again." I didn't agree not to do that, but as usual, he didn't listen to me, he just assumed I'd do what he said, as he handed down edicts from on high. I didn't want to argue about it anymore, so I let it go.
Wade finally dragged Dad off for a ride, and then when they came back from the stables I was 'summoned' to meet with Dad in Grand's office.
"What?" I asked petulantly as soon as I got there. I always liked a good offense better than a lame defense, and a lame defense was all I had at this point.
"I drank in high school." I just blinked at him for a minute. He'd been busting my balls about doing that, and he'd gotten pissed off when I'd asked him if he did the same thing. Now he was admitting it?
"You did?"
"Yeah, I did. But..." he paused to emphasize that word, "I was older than you. I didn't start partying until I was 17." He was lying. "OK, maybe it was 16," he corrected.
Why didn't he talk to me like this in the first place? "Dad, Ryan and I fucked up. We had the chance to party with college kids, and it was fun. It's not something I do all the time."
"You're not supposed to do it at all," he said, then seemed to realize that he was being bitchy again. "But no one's perfect."
"So what's my punishment?" I asked warily.
"Your pledge not to do it again." He seemed proud of himself for that.
"I can't do that," I said. "I can promise to try not to do it again, but I can't promise you that I won't." I knew that if I had the chance again, I'd party with those guys, and I couldn't lie to him.
"I'm not going to condone you partying like a college student when you're in 9th grade."
"Alright," I said. "You want me to give you this promise that I probably will keep, but may not, so that if I don't, you can really bust my balls for being a liar as well. Not happening."
He was really frustrated, and not a little pissed off. "Then I'll have to think of another punishment."
"Fine," I said, refusing to relent. He said nothing, dismissing me with his silence.
Copyright © 2013 Mark Arbour; All Rights Reserved.
30

1
Story Discussion Topic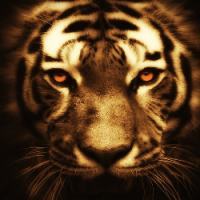 Open Club · 132 members · Last active
A fan club for Mark Arbour to chat about his stories
---
Chapter Comments