Comments Invisible in Dark Mode Bug Has Been Reported. We are working on patch.

Paternity - 41. Chapter 41
October 21, 2000
Escorial, CA
Will
After Darius stopped being a dick, dinner turned out to be a lot of fun. We finished eating, and John, JJ, and I decided to go swimming. It was fun, but we only lasted for about half an hour before JJ got bored and I got tired of lusting after John's body.
"I have to get some sleep," JJ announced, and jumped out of the water. He walked toward the dressing rooms, not looking back at us. It was pretty sudden, and John just kind of looked after him in a surprised way.
"Is he pissed off?" John asked, concerned.
I laughed. "No. He does that. He's pretty focused, so when he decides to do something, he pretty much just does it. Sometimes it's kind of rude, but you get used to it."
"That's cool," John said, as if not entirely convinced. "I just didn't want him to be pissed off."
"He's fine. You spending the night tonight?" I asked, raising my eyebrow.
"Here? With you?" he joked.
"Yeah. Here. With me," I echoed, only seductively. He got really nervous when I did that, but I moved up and pressed against him, as if to convince him. "I'll make it worth your while," I said, reaching down to stroke his semi-hard cock through the fabric of his bathing suit.
"You will, eh?" he asked, but ended with almost a sigh.
"Yeah."
"Alright," he said. He still seemed a little reluctant, but his body sure wasn't. We got out of the pool, wrapped towels around our wet bathing suits, and scampered back to my room. I took off my towel, then my bathing suit, putting on a show for him, and he took his off too, a little more shyly.
I moved up to him and kissed him, pulling him to me as I did. We stood there, making out, until I led us over to the bed. I sat down so that his dick was in front of me and took him into my mouth. I'd done this so many times, I knew what he liked, and knew how to really get him going. Before he got too excited, I stopped. "That's it?" he teased, as I collapsed back onto the bed.
"I'm ready," I said to him, as I lay on my back with my ankles pulled back, probably looking like a total whore.
"Are you sure, dude?" he asked nervously. Last time he'd tried to fuck me, we'd been in Paris, on his birthday, and I'd pussed out. It had hurt too damn bad. We'd always pledged we'd be each other's firsts, but he'd fucked Zach, and I'd given it up to Berto, Tony, Ryan, and Tyler the cabbie. I wasn't the same inexperienced kid I was when we'd first done it.
"I'm sure," I said. He leaned in and kissed me again, then put on a condom before slathering lube all over his dick and my hole. He slid his cock up and down my crack, making me moan, especially when it grazed my rim.
"Really?" he teased, pressing in just a little bit.
"Really," I said. He pushed into me, and I closed my eyes to focus all of my energy on taking his dick. When I opened them up, he was in me and it felt great, and his smile had vanished, replaced by a look of sheer pleasure.
"God, you feel good," he said, as he began to piston in and out of me. I didn't say anything, I just rode the wave. I'd wanted him so badly for so long, and I'd been desperately in love with him just this summer, so the emotions attached to the physical act of fucking were just as intense. I locked my eyes on his, connecting with him at the most intimate and surreal level, and just let my body go, enjoying his penetration, his moans, and the way his handsome face contorted as he got more and more excited.
"This is awesome, just like I knew it would be. You are the bomb," I told him.
"Dude, I'm gonna blow," he said. We were both young, with short fuses, but he didn't last real long even by those standards. I reached down and frantically started stroking my dick, hoping to cum when he did, but he still got there before I did. It didn't really matter though. I started blowing right before he finished, and he just jammed his dick in my ass, letting me enjoy the feeling as the waves of my orgasm swept over me. When I was done, I lay there, panting and grinning like an idiot.
John has a really playful nature, and usually after sex, that's when he would be at his most keyed up, but not this time. This time he looked kind of somber. If I hadn't had such an awesome day, and an awesome fuck with both Tony and John, I'd be pretty freaked out at the way guys seemed to react to me after they fucked me the first time. Tony had been weird, Ryan had been weird, and now John was being weird. But I was getting that everything wasn't always about me. I waited until he pulled out of me and I'd gotten the cum wiped off my body before I said anything, hoping he'd come out of his funk, but it didn't work. "Dude, what's wrong?"
"You don't need to worry about my bullshit," he said, blowing it off.
Only he didn't know about Ryan, and how he'd reacted after he fucked me, and he didn't know about Tony, and what a spaz he'd been after we'd had sex the first time, so he didn't really realize how his attitude was freaking me out. My calmness about this thing vanished. "Yeah, I do. I don't have a very good track record. Guys sleep with me, and it seems that they freak out when they do. What the fuck am I doing wrong?"
"It's not you, it's me," he said.
"Come on, John. That's the lamest excuse out there."
He stared at me, and I couldn't tell if he was angry or just frustrated. "Remember that girl I told you about? Kelsey?"
"Yeah," I said, recalling how he'd described her. He was really into her, and she sounded pretty hot.
"We're pretty much together."
"You're with her?" He nodded. "Did you fuck her?"
"Yeah," he said sheepishly.
"It wasn't good?" I asked, joking with him to make him smile, and to try and restore his mood.
"It was amazing," he said wistfully. "She's the total bomb."
"So what's the problem?"
"I'm not supposed to fuck around with other people," he said.
Then I got it. Kelsey was his girlfriend, and he'd cheated on her. I felt like shit, even though I didn't really have any reason to. I didn't know he was with her, and I didn't have any commitment to her. Still, I'd come on to him pretty strong. "Dude, I am so sorry. I didn't mean to lead you astray."
"It's not your fault. I wouldn't have told you about it if I thought you were going to feel all guilty," he said, being bitchy.
I could have gotten really pissed off at his tone, and if I'd had this conversation with him a week ago, I probably would have, but now, it just didn't seem like that big of a deal. I let it go. "I didn't say I felt guilty. I said I was sorry for leading you astray," I said, with a smile.
"Oh."
"Personally, I had a fucking blast. You rock." He gave me his really cute grin and blushed. How adorable was that? "I think that since you already cheated on her, you should stay here and cheat on her five or six more times."
He got a concerned look on his face, and I realized that I'd given him a way to salve his conscience. He fucked up and slept with me once, but he could be strong and say no to another round. That made him less of a creep. "Dude, that was incredible, but I can't," he said earnestly, playing it perfectly. "I should go."
"That's cool," I said. "I'm leaving early in the morning. I'll see you in the chat room."
"You got it," he said with a smile. He gave me a final kiss, then left to go get his clothes from the pool and head home. I waited until I knew he'd be gone, then put on my sweat pants and a T-shirt and headed up to the kitchen. There was only one person in there, and I didn't get a very friendly welcome.
"What do you want?" Darius demanded.
"Food," I said.
"Get the fuck out of here," he said in a menacing way. He was trying to assert his authority over me, and that may have worked in the past, but I was so over that.
"Bite me," I said casually, as if he didn't really matter at all, and walked over to the refrigerator.
He walked up to me and got right in my face. "What about get the fuck out of here don't you understand?"
"Fuck off," I said, squaring off with him. "You don't tell me what to do, and you sure as fuck don't tell me what rooms I can be in."
"You're such a little shit, fucking up everyone's life because you're an attention whore," he said, and he pushed me. I staggered back a little bit, and then caught myself. I'd been so calm and so in control, but when he pushed me, when he became violent, it was like he set off my fuse. I lunged at him, pushing him backward, and shoving him into the counter behind. Pots and pans crashed to the floor, but I wasn't paying attention to them. I saw his right hook flying at me; Darius had a wicked punch. I managed to deflect that and send one flying back at him. It actually landed on his left cheek, but I'd put too much of my energy into stopping his punch, and he'd recoiled, so it didn't hit him with much force.
He pushed me off of him, and backward into another counter, where more plates crashed against each other, but it didn't sound like anything broke. He came lunging at me and was about to land one nasty punch when a voice stopped him. "What the fuck are you doing?" Robbie yelled.
Darius stopped pretty quickly, and that surprised me. It was almost like he was glad that our fight had been broken up. I stared into his eyes and smiled right at him, getting it. He'd been worried because I was a much bigger challenge than he'd expected, and he didn't want to lose. Darius had never really smacked JJ or me around, but there was an implied threat that he could, because he was so much bigger and stronger than we were. Only now, I wasn't the punk that I used to be, and I wasn't so easy to cow. I was as tall as him, and I'd gotten a lot bigger. All that surfing had helped fill out my muscles, that and some time in our gym. I felt my confidence soar, and that transmitted itself to him. He read my expression perfectly, and got really pissed, but it was too late. Robbie was there. "I just wanted to get some food in peace," he spat.
"He told me to get the fuck out of here, and when I refused, he started a fight," I said to Robbie, sneering at Darius. "If you wouldn't have come in here, I'd have kicked his fucking ass," I said loudly. Darius glared at me, and I could read his mind, that he was contemplating coming at me again just to salvage his ego.
"No one is fighting here. If Grand finds out about this, you two are both toast," Robbie said. Now both of our expressions changed, to one of total fear. Neither one of us wanted Grand pissed off at us, or worse, disappointed in us.
I looked around and there were a bunch of pots on the floor. "Dude, you get those, and I'll get these," I said to Darius urgently. He did what I said, and in about a minute, we had the kitchen back in shape. I saw Robbie trying not to grin at how effectively he'd stopped us and freaked us out.
"I'm going to go smoke a joint," Darius said to me. "You're too young to join me."
I laughed at him. "Like I'd want to anyway. I came in here for food. Gets you out of my way." He gave me a really foul look and stomped out of the kitchen, acting a lot more like a 14-year-old than I was.
"What was that all about?" Robbie asked me.
"He's figuring out that I'm not the little brother he can just push around anymore." I got a bunch of stuff out to make sandwiches and set it on the table. I suddenly felt really emancipated, in a mature kind of way. My family was starting to actually treat me like I was older. Dad and Robbie were treating me almost like an adult, or as close as they could get, and Darius was freaking out about me being old enough to challenge his dominance over me.
Robbie nodded and sat down with me, and we both started to make ourselves a snack. "I had that problem with my older brother. I finally had to kick his ass so he'd leave me alone."
"You never talk about your brother," I said. "What's the deal with that?"
"He's tight with my mother, always has been. He lives near Cincinnati and is super-religious like her. We have nothing in common. He finds my whole lifestyle offensive, and I feel the same way about pretty much all of his views. The last time I saw him was about 15 years ago or so, and all we did was fight. Then again, Neil was with me, so that didn't help."
"Why? What did Neil do?"
"He was just a bitchy little thing," Robbie said dismissively. "He pissed everyone off."
"Kind of like JJ," I joked, making him snaugh, then got back on topic. "So you have no contact with him at all?" I was pissed off at Darius, but I didn't want him out of my life. I just wanted him to stay away from me until he wasn't a dick.
"Nope," he said. "Doesn't really bother me, either. He's a total asshole."
"That's cool," I said. "Darius isn't a total asshole, he's just an asshole some of the time." That made Robbie laugh. "Is your brother married?"
"Yeah, he's got a wife who's an uptight bitch, just like him. And he's got two kids."
"What are they like?" I asked.
"Don't really know. His daughter is around 18 years old now, and his son is probably 15 or 16. Maybe older; I don't remember."
"What if his kids are cool and he's lame?" I asked. I watched that throw him for a loop. "What if they're like Ella and Gathan?" That really freaked him out.
"I don't know," he said pensively. He seemed to think about it for a while. "I think that if they are, and they need my help, they're going to have to seek me out like Gathan did. There's not much I can do for them unless they initiate it."
"That makes sense," I said, more to placate him than anything. "Does Frank see them at all?"
"No," Robbie said, shaking his head. "They won't even talk to him. He pretends like it doesn't bother him, but I know it does."
"That sucks," I said, doing more placating.
"It's a shame that I have this niece and nephew out there that we don't even know, but the price to change that would be pretty high. I'd have to deal with a whole bunch of shit from my brother and his wife, and my mother. Even then, I don't know if it would make much of an impact."
"Well, like you said, Gathan found you, and they can too. It's not hard. It's not like you're hiding, or that they don't know you're their uncle."
"You're right. They know where I am," he said, and seemed relieved that I validated his hands-off approach.
"Don't you have a sister too?"
"Yeah, she's even weirder."
"What's her deal?" I asked. We never talked about this stuff, about his family, and suddenly that seemed odd.
"I don't know where she is, and neither do my parents or my brother. She just vanished."
"When did this happen?"
He sighed. "About 15 years ago, the same time I saw my brother. She'd gotten into drugs, and was a waste-case. She was actually living in Claremont, and then one day she was gone. They tried to track her down, but couldn't."
"You think she's still alive?" I asked.
"My mother got a letter from her a couple of years after she left, asking for money, so that's as far back as I can go. I guess after seeing how Bitty was, I had no desire to really get involved with her. Before she got strung out, she was a pain in the ass, just like my brother. I wasn't close to either one of them."
"Wow. That's kind of weird, to think you could be walking down the street and have your sister just come walking up to you and not even know her."
"It is," he agreed. "I guess I could try to track her down, but you know, I'm happy with my family, and I don't see any reason to try and bring them into my life. I think they'd just make things unpleasant."
"Probably," I agreed. It kind of weirded me out that this didn't seem to bother him. I thought that maybe he was internalizing it, like Grand would do, but he really didn't seem to give a shit. That was so unlike Robbie. It scared me that he could cut people out of his life like that. I'd run a pretty big risk when I'd run away, and I really didn't even realize it at the time. It seemed like once he was done with someone, he was done with them.
"Did you have a good day?" he asked, changing the subject.
"I had a great day," I said. "I'm feeling good about things. Are you?"
"Yeah," he said, and shot me that super-cute grin of his. "I hit Stef with this grin and apologized, and he forgave me." That was too funny. I laughed with him, even though I was glad that he'd repaired his relationship with Stef, so that part wasn't funny.
"Your grin isn't irresistible, it's just cute. You should remember that."
"Right," he said, then took another bite. "So what are you going to do tomorrow?"
"Hang out with Stef."
"If you go shopping, pick up a few things for me," he joked.
"We'll see," I said, giving him a mischievous look just to make him nervous. "I'm going to bed."
"Alone, this time?" he teased.
"What makes you think I haven't been alone all night?" I challenged.
"Well, Tony was here earlier," he said with a raised eyebrow.
"Alright. Busted," I said, caving.
"And John just scurried out of here not too long ago."
"Busted again," I admitted. He laughed.
"You're a busy boy," he teased.
"Dude, everyone wants me," I said, pretending to be cocky. "Who am I to deny them?"
"You sound like Stef now," he said.
"Maybe I'll have him give me some pointers tomorrow," I said. He shook his head, but smiled. I got up and gave him a nice hug. "I'm going to bed. Alone."
"Try to enjoy yourself anyway."
"I know how to do that too," I said, winking at him. I was laughing as I walked back to my room. I stripped down to my boxers and changed my sheets, then climbed into bed. I was about to go to sleep when there was a knock at my door. "Come in!" I said, but not too loudly. This was Escorial, where people didn't yell, at least not often.
The door opened and my dad walked in. "Hey," he said, with a concerned look on his face.
"What's up?"
"I heard you had a fight with Darius. Are you OK?"
"It's not a big deal," I said, blowing it off. I watched him struggle, wanting details, but trying not to pry. I decided to make things easier on him. "He was trying to bully me, and I stood up to him. I haven't really done that before. I'm bigger now, and not so easy to push around."
"I never really had that problem," he told me as he sat on my bed. "Ace and I were always friends. I mean, he packs a wicked punch, but I didn't end up feeling it very often."
"Darius has a nasty punch too," I noted. "What about Billy?"
He shook his head. "We really didn't fight either, not until he outted Robbie and me. After that, it was pretty ugly. I got so pissed off at him at school one day that I beat him up pretty badly. Ruptured one of his testicles."
"Yikes," I said, and grabbed my groin. The thought of that gave me heebie-jeebies like tingles in my balls.
"Yeah," he said sadly. "It was so fucking stupid. If I'd just been able to talk to him, and work this shit out, he might still be here today."
"Yeah, or maybe people don't really listen to you as much as you think they do," I teased, trying to make him less sad. He smiled at me, to acknowledge my feeble joke.
"You know, there's not much I can do about it now," he said. I almost blinked at that. Guys in our family were notorious for carrying emotional baggage around. If we were an airline, we'd all be paying for extra suitcases.
"That's a pretty healthy approach," I said. "You sure you want to do that? You keep this up, you won't need a shrink."
He laughed briefly. "I think I'll always have a shrink. That's been so good for me."
"I hope it works this well for me," I said to validate him. "Don't worry about me and Darius. We'll be fine."
"Alright. I just wanted to make sure you were alright. I mean, you just got back. I didn't want you to have to deal with a bunch of crap before you got settled."
He made it sound like I'd been on some long trip, and I guess at an emotional level, I had been. "It's cool." He gave me a hug and let me get to sleep. I'd have a busy day tomorrow.
---
October 22, 2000
Escorial, CA
Will
"We'll try to get back early," Dad said to me as they climbed into the Ferrari.
"Take your time," I said sincerely. "We'll be just fine."
"I'll call," Dad said, ignoring that. Stef and I watched him leave, then got a really cranky JJ and headed to the plane. I was kind of disappointed that Wade wasn't around, but his car still wasn't back. He must have crashed on campus after the party. Hot Jeff was with us, quiet as usual, but he seemed to be in a bad mood. We didn't say too much on the drive to the airport, mostly because JJ and I were still waking up. We got on the plane and sat down, and then JJ started bitching.
"It's fucking early," he groused.
"So sleep on the plane," I said dismissively.
"Whatever," he said. He wanted sympathy, not solutions.
"Are you going shopping with us?" Stef asked politely.
"No. I'm going skating." That was pretty rude of him, but we both ignored it.
"I have cleared my calendar to go to Norway with you," Stef announced, still trying to cheer JJ up.
"Cool," JJ said, but didn't seem very excited about it. "I'm going to nap." He wandered back to the cabins in back of the plane and presumably lay down.
"He's bitchy in the mornings," I said to Stef. "Where are we going to shop today?"
He smiled, because he loved to shop. "Well, here is the current status on their wardrobes. Claire and I have gotten them enough business suits to tide them over for a few weeks, and by then, the tailors will have completed the rest. So what we need to focus on are some shoes, ties, and casual clothes."
"I can work with that," I told him. He pulled out a folder with a bunch of swatches in them, and showed me the fabric patterns they'd picked out. They were pretty boring, but that's why they called them business suits, I reasoned.
"Your father will probably pick out most of his own things," Stef said. "He has definite opinions about what he wants to wear." Stef made that last comment a little grumpier than the first one.
I laughed. Dad had good taste, but it was a lot more subdued than Stef's. "Robbie is a lot more flexible," I noted. He would actually be quite content to let other people dress him. Dad would never give up that much control over his appearance.
"He is," Stef agreed. "I understand you had a busy day, yesterday."
"Yeah," I said. "I got laid twice, and got in a fight with Darius. It was a pretty good day." Hot Jeff snaughed.
"The fight with Darius was a good thing?" Stef asked curiously.
"Are you feeling alright?" I asked, pretending to be serious.
"I am fine. Why do you ask?"
"Since when do you ask about arguments before sex?" Hot Jeff actually laughed at that.
"I am merely concerned about you," Stef said, giving me a dirty look. "I assumed that you have the sex part down."
"I'm not sure," I said. I leered at Hot Jeff. "I think I need an incredibly hot, slightly older guy to give me some pointers."
"You're looking in the wrong direction," he said scornfully. I just stared at him, amazed that he'd be so rude to me. Stef looked as shocked as I did.
"I guess after Wade, I'd be a sad consolation prize," I said snidely, bugging the shit out of him. His reaction to that told me why he was pissed off, anyway.
"And a ticket to jail," he said contemptuously.
"Whatever," I said, annoyed that he was being a complete dick to me. Just because he was pissed off at Wade didn't mean he had to act like I had the plague or something. He made me feel completely unattractive, and he was doing it on purpose. What the fuck? I turned to Stef. "I'll tell you later, when it's just the two of us."
Hot Jeff looked at me, slightly alarmed. He finally got that he'd pushed me just a little too far. "Um, I can go sit back there," he said.
"Thank you," I said, being bitchy. I just glowered at him until he got up and went to the back of the plane.
"I do not think he meant to offend you," Stef said soothingly.
"Well he did," I said. "And I think you're wrong. I think he meant to."
"I guess his weekend did not end very well," Stef hypothesized.
"I don't think today is going to go any better," I predicted. There was no way I was putting up with a bunch of shit from one of our employees, even a smoking hot one. "I'm not going to be his punching bag."
"So tell me about your fight with Darius," Stef said, changing the subject.
"Darius still thinks I'm the little punk brother he can push around. He's pissed off that I'm not."
Stef nodded. "You are both maturing. You will perhaps have to redefine your relationship."
"I'm just not willing to put up with a bunch of crap," I said, then looked back at Hot Jeff. "From anyone."
Stef looked at me, and had an air of wisdom about him. "You are trying to claim your status as a young adult, and you are demanding that others acknowledge it, even though you are not quite physically old enough to have it be automatically accepted."
"So I'm wrong to demand that guys like Darius and Jeff not treat me like a little kid?"
"I did not say that you were wrong, I said that it is a challenge." He smiled. "I am not sure that even if I thought you were wrong, that it would change how you feel."
"I listen to you," I objected.
He raised an eyebrow. "Most of the time." I was starting to wish I'd gone back and taken a nap like JJ. "Alright, now you can tell me about the sex."
"Tony came up to see me." I couldn't stop grinning. "I've never connected to someone like him."
Stef smiled indulgently. "I have been with men like him. Men who can take an activity like sex and raise it to an entirely new level of fun."
"Is that how you know if you really love someone?" I'd asked my dad that, but I wanted Stef's take on it.
"I do not think the two are necessarily linked. But for me, it is really only possible to reach that ultimate feeling of sexual nirvana with a man I love."
"I got together with John too. That was nice. He's such an awesome guy."
"I agree," he said, but a little nervously.
"We're cool now. I love him, I really do, but it's different than this summer. Besides, he's got a girlfriend."
"Indeed? And he slept with you?"
"Yeah, he felt all guilty about it afterward," I said, looking gloomy. "So we only got to have sex once."
Stef laughed, and then got serious. "Was he angry with you?"
"No. I mean, he really couldn't be, since I didn't even know he was with this girl until after we hooked up. I guess that now that I know, it would be different."
"I think that it is up to John to make sure he lives up to his commitments, not you," Stef said. "The problem comes when men become predators, and try to destroy another relationship."
"I could never do that to him," I swore.
"I do not see that as something you could do either," he said, validating my assertion, and boosting my ego. "You have probably heard us talk about Jake? He was the man that Tony's father was involved with."
"I've heard of him. No one seems to like him."
"That is because he did that. He would target men in relationships and attempt to break them up."
"What an asshole," I said.
"It is wise to be on guard for men like that," Stef said. "It is hard when you see your partner falling for someone like that. It is even harder when you do it yourself."
"Why?"
"When you see your partner doing it, you at least have some clarity, and you know what is going on. When it is happening to you, you may not understand it, if you ever do, until you have already caused serious damage to your relationship."
"Is that what happened with Matt and Wade, with that lumberjack guy?"
"I am not sure I am competent to talk about all that happened there, but it seemed that way."
"And with Robbie and Carson," I observed. "That was a nightmare."
"It was, but I wonder if it will not end up being a good thing, especially for your father."
"I can't see that," I disagreed. "He was in so much pain."
"He was, but now that he has paid that price, there is no reason he cannot benefit from it. He is only now addressing the demons from his past. I feel so bad about that."
"Why? What did you do? Whenever he talks about you, it's always with a sense of gratitude for always being there for him, for being the keystone of his life."
"Keystone?" he asked, smiling.
"We were studying geometry, and the structure of arches and bridges in school," I explained dismissively. "I can see why he feels that way though. You've done that for me too."
He smiled at me lovingly. "Thank you. I love you both very much."
"So why do you feel bad about it?" I asked, bringing him back on topic.
"I should have forced him to get help before this, to get counseling, even as a teenager. That was a mistake. One we will not make with you."
"Forced him?" I asked, raising an eyebrow.
"Perhaps that was a bad choice of words," Stef said, chuckling.
"I'm on board with the shrink thing," I said firmly, so he knew he didn't have to belabor the point.
"Good," he said. The phone rang: it was the pilots letting us know we were about to land. I went and woke JJ up, and drug him back up to sit with us. Hot Jeff stayed in the back all by himself.
"We're going shopping today," I reminded JJ. "We're going to try and get Dad and Robbie some clothes to fix the stuff I fucked up. You sure you don't want to go?" I thought maybe he'd be more inclined to go now that he'd gotten a nap.
He gave me an odd look. "You can clean up your own mess. I have to skate."
"I'll remember that," I said to him, giving him a dirty look, even though it really didn't bother me. "By the way, you can give Shane Jackson my e-mail address."
"Great. Then you'll fuck him, and end up rooting for him instead of me," JJ groused.
"Keep it up, asshole, and I'll end up rooting for everyone but you," I said, but smiled a little bit to show him I was teasing.
"You'll probably sleep with him, and then he'll do better."
I laughed. "Thanks, JJ. I didn't realize I had that power." We all laughed together at that one. "Besides, it's more likely I'll just end up making him too sore to compete," I said, pretending to be cocky as I grabbed my dick. More laughter, with the exception of Hot Jeff, who just rolled his eyes. What was his deal?
We landed and there were two cars waiting for us. Michael was driving one of them, ready to whisk JJ off to the rink. The other car was for us, waiting to take me home.
Copyright © 2013 Mark Arbour; All Rights Reserved.
33

2
Story Discussion Topic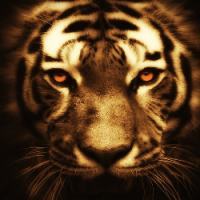 Open Club · 132 members · Last active
A fan club for Mark Arbour to chat about his stories
---
Chapter Comments