Paternity - 100. Chapter 100: Final Chapter
January 4, 2001
Palo Alto, CA
Will
We'd all been pretty quiet on the way to the airport. I didn't call my dad out on the thing with Scott Slater because that was a conversation I needed to have with him in private. I'd given him my oath that I wouldn't reveal anything about Scott Slater and his new identity, so I was stuck adhering to that promise. But that didn't mean I couldn't talk to my father about it. That look that we'd exchanged in the kitchen said it all. He knew that I'd figured out the puzzle. I could sense the inner turmoil this was causing him, even though he seemed remarkably calm on the outside.
We boarded the plane and Jeff went to sit in the back. "Stay up here," I told him. For some reason, it seemed natural that he'd be with us. If nothing else, this new piece of news had elevated him from a friend and loyal employee to the son of someone who was a close family friend. I decided that his status among us was roughly similar to Tony's.
The plane took off shortly after we boarded, with no ground delays. That wasn't always the case since we were dealing with air traffic in both the Bay Area and LA. "Tomorrow is going to be a pretty tough day," Dad said to me. "I planned to go to the funeral with you. Jeff, you are welcome to join us, but you are under no obligation to do so."
"Thanks, Dad," I said sincerely. It would be good to have him there for support.
"I was thinking that I could interview a couple of guys tomorrow while you were doing that," Jeff said. "I'm not much for funerals."
"That's fine," I said.
"I understand," Dad augmented. "They're tough to handle, especially when it's for a young person, and it was self-inflicted."
I tried to ignore his reminder that Shane was a young dude who killed himself, so I decided to ask about my brother. "How is JJ doing?" Dad had gone to see him this morning. I didn't have the emotional energy to do that, and I felt guilty about it.
"He's not doing well," Dad said sadly. "This whole thing with Shane seems to have broken through his denial and unleashed all of his emotions, much as his doctor suspected it would. But there is some small improvement."
"That sucks. I'll go see him when I get back to Paly."
"I think that's a good idea," he said. "Robbie is flying back tomorrow to spend the weekend with him."
"When are we going back?" I asked.
"I actually had different plans for us," he said. "I was thinking that after the trauma of the funeral, we both may need to blow off some steam."
"Isn't that why Jeff is along?" I asked, and winked at Jeff. His eyes got big as he started to freak out, but my dad was really cool about it, and chose to laugh instead of looking annoyed like he usually did when I talked about getting laid.
"That's one way," he said. "I was thinking we could fly over to Hawaii and go surfing."
I smiled at him for so many reasons. First of all, I loved to surf with him. The fact that he was doing this to help me through this whole thing with Shane also meant a lot to me. But most importantly, he was telling me that he'd at least try to build a bridge between Jeff and his natural father. "That's awesome!" I turned to Jeff. "You'll love Hawaii!"
"I can just go back with Robbie," he said, throwing me for a loop.
"Stef will be fine with you spending time with us in Hawaii," Dad said. "And I think you've had enough issues of your own to deal with that a few days on the beach would help."
"Thanks," Jeff said, and hit Dad with his full-wattage smile. God, he was gorgeous. Then he got a serious expression, a sure sign that he was changing subjects. "Can you tell me about my father? What was he like?"
Dad smiled and nodded. "Lark was a man with many strengths and weaknesses. You want to hear about both of them?"
"Yeah," Jeff said.
"He was incredibly charming and good looking. You take after him in that way."
"Do I look like him?" Jeff asked.
"Now that I know he's your father, I can see some common features, but otherwise it's not pronounced. I'll show you some pictures tonight. Lark was a good friend to me, and a good surfer, but he had problems with his moral compass."
"What do you mean?" Jeff was really curious about that.
"He didn't have that ingrained sense of right and wrong that some people have," he said, looking at me. That was clearly a compliment, and I was truly flattered. "He was bisexual, but only later in his life did he really accept that. He dated Max for quite a while, and treated him like shit. He tried to launch a career as a stock broker, but ended up getting involved in a scandal. That landed him in trouble with the SEC, and he got drummed out of that business."
"Bummer," Jeff said.
"He pretty much used his charm and his dick to survive after that. A guy like him, who was educated enough to be interesting, and was a damn good top, didn't have any trouble finding gay guys to take care of him."
"Maybe this top thing is genetic," I joked with Jeff.
"Didn't work with you," Dad said, and seemed nervous after he said it. I ignored that and just laughed.
"I wonder if he even knew I existed." Jeff asked.
"I don't know," Dad said. "I kind of doubt it. He never said anything to me, and we were still pretty close around the time you would have been born."
"He sounds kind of like a douchebag, but I would have liked to have met him anyway," Jeff said.
"Don't judge him too harshly. He was a good friend to me," Dad said. "He was really close to his mother. Cancer killed her, and I think that when she got sick, that drove out any ethics he may have had. It was almost like he was pissed at the world so he wasn't going to play by its rules."
"So my grandmother is dead," Jeff noted.
"She is. Lark was an only child, but his father is still alive, or at least he was as of last year. He didn't react well when Lark came out as bi, but they weren't very close even before that. He's kind of a gruff guy. He reminds me of Frank Hayes, but without the heart of gold buried beneath the exterior that Frank has."
"Maybe I should look him up anyway," Jeff mused. Dad shrugged.
"Stef always liked Lark," Dad said, going off on a stream of consciousness. "We used to go down to Malibu in the summer and surf during the day and party during the night. Stef appreciated Lark's natural flirtatiousness, and his charisma."
"Did Stef ever sleep with him?" Jeff asked, for some reason.
"I think Lark was one of the few handsome men that Stef failed to lure into his bed, although we used to tease Lark about it. I remember when I first met Robbie in Claremont. I only got to spend a little bit of time with him, but there was just this amazing connection between us. Lark bugged me to ask Stef to get us tickets to this concert, and I used them to lure Robbie out here. I remember when I called Stef and asked him to get them. I told him that if he did, Lark would let Stef blow him." We all cracked up over that.
"Did he?" Jeff asked.
"No, we were just joking around."
"Did you?" I asked with a smirk.
"I was joking around too," Dad said, trying to dodge the question.
"So you slept with Lark?" I asked my dad pointedly, just to bug him.
He gave me a dirty look. "Yes, I slept with him."
"Want to find out which one of us is better?" Jeff asked, flirting. That made us all laugh, but our conversation was truncated as the plane landed.
---
January 5, 2001
Malibu, CA
Will
I stood in front of the mirror, working to get my tie just right. I dreaded going to this funeral. I knew it would be miserable, and I'd spend most of my time crying, but it was my last chance to do something for Shane, and it was my last chance to say goodbye to him. I turned as the shower door opened and Jeff came walking out. He looked amazing, with his smooth, muscular body. He dried off and then walked up behind me and hugged me, nuzzling his mouth into my neck.
"You look hot," he said.
"Dude, you make me want to rip these clothes off," I said.
"Later." He gave me a smirk and went into the closet to get his clothes out. He was staying in my room, and he'd been an absolute rock for me. I'd gone to see my shrink yesterday, and we'd had a good talk. He'd helped me get some perspective on JJ, and he'd helped me try to frame what happened with Shane. He'd also helped me get over the guilt, the thought that if I'd just read my e-mails a little sooner I may have been able to save him. But while he'd been helpful, that hadn't been nearly as good at restoring me as round after round of amazing sex with Jeff. He just played my body like a flute. "We're flying to Maui after the funeral, so meet us at the airport," I told him.
"Got it. I'll get your stuff together for you," he said.
"Thanks," I said appreciatively. He was handy to have around. I went downstairs to eat breakfast and found Dad and Robbie eating as well.
"Morning," I said cheerfully.
"Morning," Robbie said. He looked at me, and then grinned. "Someone is glowing."
"I'm not the only one," I said, looking at Dad. He blushed, which was really funny. "I got some serious sexual healing." Robbie laughed pretty hard at that.
"I'm flying up to Paly tonight. I'll probably see you guys there when you get back from Hawaii."
"Sounds good," I said, and started eating. As I did, I pondered how far I'd come with these two men that I loved so much. Here we were, having breakfast together, genuinely enjoying each other's company. It had been a long, hard road to get to this point, but I decided that it was worth it.
Jeff came in and joined us, and that made things a little weird, since Robbie looked all nervous. I guess he still felt guilty about fucking around with Jeff, and Jeff still felt guilty about fucking around with Robbie. Ironically, neither Dad nor I seemed to really give a shit about it at this point. It was only those guys who were freaked out. We finished eating, and then headed out in our respective directions.
Dad and I got into the limo and he immediately put up the privacy screen. "I know you figured this out, that Lark is Scott Slater."
"It was pretty easy to connect the dots," I said. "Besides, you don't have all that many friends." That made him chuckle.
"Very true. I appreciate your not saying anything to Jeff about this."
"I promised you that I wouldn't reveal who Scott Slater was, and even though I pieced this together myself, I'm not going to." I'd made a pledge, a pledge to my father no less, so that was that.
"I said I appreciated it, not that I didn't expect you to keep it quiet," he said.
"So what happens in Hawaii?"
"I talked to Scott last night at length, and he's grappling with this."
"Grappling?"
Dad sighed. "He didn't know he had a son, so there's that. And he's got to be careful, because if it gets out that he isn't who he says he is, he's likely to end up dead. And I think he's trying to decide how he feels about being a father. That's a pretty transformative thing, and he's been a pretty carefree guy."
"That makes sense, but it still doesn't help Jeff out."
"I think Scott's got the right idea on this. He wants to meet Jeff, and get to know him a bit. He needs to know that he can trust Jeff, literally, with his life."
I nodded. That actually made a lot of sense. "That's pretty smart of him. And here I thought he was just a charming guy with a nice dick, and no brains."
"How do you know he has a nice dick?" Dad asked. How I managed to not freak out when he asked that, I don't know, but I did. I sure as fuck couldn't tell him that I'd actually found out by watching him beat off on his veranda.
"Lucky guess," I said, successfully playing it off.
We got to the church and found it jam-packed with people coming to pay their respects. There were a lot of skaters there, guys that I knew from being at the rink and from being at various meets. We were all somber, and no one was really saying much. It was just too sad to contemplate. We stood in line to walk by the casket. When we got there, I just froze. There was Shane's lifeless body, with his skin looking like wax. I felt the tears start to flow out of my eyes, as I grieved for this handsome but tortured young athlete who I'd got to spend some nice moments with. I stood there for the longest time, as if willing him to suddenly wake up and live again, until my dad nudged me forward to let other people see him. Dad was awesome. He led me over to some chairs and we sat down while he fed me Kleenex to dry my tears. I finally got control of myself, and we bit the bullet to go over and see Shane's parents. His father didn't say much, he just stood there looking as numb as I felt. He probably didn't get to do much talking under normal circumstances.
Shane's mother saw us, and swallowed hard, as if she had to force herself to be polite to us. "Thank you for coming," she said.
"I'm sorry," I said, and felt the tears flow again. She nodded, and Dad led me to one of the pews in the church. They had a service for him, and as it started, they went up and closed the casket. It was such a final moment, to see him vanish into that polished metal container, that it overwhelmed all of my controls. I couldn't stop crying. Dad was there, his arm around me, feeding me more tissues, and making sure I knew he was with me, and that he loved me. The service continued with prayers and singing, but I didn't really hear any of it. I just went through the motions. When it was over, some pallbearers carried the casket to the hearse, while the rest of us filed out of the church.
"Do you want to go to the gravesite?" Dad asked. I could tell he didn't want to, and I sure as hell didn't want to.
"No, this has been enough," I said.
We found our limo, and told the driver to take us straight to the airport. "That's a tough thing to go through," Dad said. I stopped thinking about my own grief, and looked at him. This had really ripped him up.
"You're thinking about Billy," I said. His brother had been the same age as Shane when he'd been killed. He nodded, and then he broke down crying. We held on to each other, drawing strength from the connection. "How did you get over it?" I finally asked him.
"I never did, and I don't think I ever will, but I learned to deal with it," he said. "Just try to focus on the positives, on what you liked about him, and remember him that way."
"It seems hard to do that, because then I'm just so sad that he's dead," I said.
"I know, but eventually the good thoughts overcome the grief, which does fade."
We managed to pull ourselves together by the time we got to the plane. Jeff was waiting there for us, and got a worried look when he saw how fucked up I still was. He walked up and gave me a big kiss, and a nice hug. "You OK?"
"I'm better now," I said, thanking him for being there. We got in the plane and it took off, and as soon as it did, Dad and I occupied ourselves by changing out of our funeral clothes. It seemed that by shedding those clothes, we also shed that macabre mood.
I noticed that they'd put some meals on the plane for us, and that reminded me that I was really hungry. Dad, Jeff, and I got our food all set up and started eating. I sat in the seat next to Dad, while Jeff sat across from me, facing the rear of the plane. We didn't talk; we just ate, until Jeff broke the silence. "I'm really sorry about what happened at Christmas," he said to my dad. I thought that was pretty brave of him, since my father can be a pretty intimidating guy. Certainly not someone you'd want to cross.
Dad nodded and didn't say anything for a bit, he just kept on eating. "He was a mess, and you were throwing him a lifeline," he finally said, referring to Robbie. Jeff just nodded. "I'm not sure if that would have helped him actually get his shit together or not, but it probably dulled the pain he was feeling."
"I was hoping it would," Jeff said. "He was so fucked up, and I've always liked Robbie. I just wanted to help him out, to do something for him."
It was Dad's turn to nod. "I understand. It's fine. Don't worry about it." Jeff let out a sigh of relief, which I thought was pretty funny, but I opted not to laugh about it. Jeff helped Dad and me work out of our somber moods by prodding him to talk more about Lark, and my dad ended up telling us some pretty funny stories about shit they'd done in high school.
When we landed in Hawaii, we weren't tired, but we were fatigued. The car took us to our villa, where we found Scott Slater sitting on the veranda, gazing out at the ocean. "Hey there!" he said to my dad, and gave him a big hug and a nice kiss, one that was intense enough that it got him a slightly annoyed look from Dad.
"It's good to see you, more or less," Dad said, making me chuckle.
"You come out here to surf, or to try to get into my pants?" Scott asked me, even as he gave me a hug.
"Dude, you're the one who's trying," I said. "Last time I was here you spent all of your time lusting after me."
"Not all of my time," he said, and winked at me. I turned red as a beet, remembering how I'd watched him beat off, and wondering if he'd known I was there. Evidently he did.
"This is Jeff Grimes," Dad said, introducing them. "Jeff, this is Scott Slater."
For Jeff, this was a casual greeting, but it was a lot more than that for Scott. "It's good to meet you," he said to Jeff.
"Nice to meet you too," Jeff replied.
"Let's go eat," Dad said. "You've got 45 minutes to get ready and meet back here."
"Come on," I said to Jeff, and led him back to my room.
"Dude, that guy is hot," Jeff said, talking about Scott. "I may have to fuck him."
I had to work not to let that freak me out, at the thought that he'd end up banging his father because no one told him. "Dude, you're going to be too busy to do that," I said, and leered at him. "Besides, he's supposedly a total top." We walked into my room and shut the door, and without saying anything we both started taking off our clothes.
"Lie down," he ordered, and I did what he said, and lay on my back. He lay down on top of me, but slightly off center, and started making out with me. I could feel his hard cock pushing into my leg, while mine stood up erect, demanding attention. When I felt his hand grab it, I moaned into his mouth. God, how I needed him right now. He broke off our kiss and smiled at me. "You like this?"
"Yeah," I said, more of a moan.
"Roll over," he ordered, and I did just what he said. He nuzzled the back of my neck even as his hand slid across my ass. "You have such a nice ass," he said in his sultry way. His hand wasn't rough, and he didn't grab me, he just ran it gently over my cheeks, and let his fingertips, drop into my crack. When they flitted across my hole, it seemed almost like a casual gesture for him, only my moan told him that it definitely wasn't a casual gesture for me. He moved down and explored more, as if he was studying it. He was driving me fucking crazy. Finally I heard the condom wrapper as he tore it open, and felt the lube as he probed me to loosen me up. And then he was in me, taking me on a wild ride, one that made me forget about my problems, his problems, and Shane Jackson's lifeless corpse. When I came, blowing my load into the bed, it was as if I had purged myself, and I could start to live again.
We threw on some clothes and met Dad and Scott in the foyer. Dad drove us to Lahaina in the Jeep we kept on the property, and we went to this pretty festive restaurant. The last time I'd been around Scott Slater, he'd been a riot, the life of the party, but he was pretty subdued this time. He spent a lot of time staring at Jeff, but Jeff didn't seem to notice, or if he did, he just ignored him. He's so hot, he was probably used to people looking at him. "So what's your story?" Scott asked Jeff.
Jeff gave me a brief look, transmitting his annoyance that this guy was probing into his past, which I thought was pretty funny. He told Scott and Dad about his experiences growing up: about his life as a military brat, and how he'd been kicked out of his house when he got busted messing around with some dude in the army. He talked about his trek to LA, his life there, his time as a hustler and his time at the Mission. His whole demeanor when he talked about those years was one of sadness and regret, and it was really heartbreaking. I tried not to look at Scott too obviously, but he was really struggling to remain composed. The one emotion that broadcast itself through his shields was guilt, but I probably only noticed it because I knew that he was Jeff's father.
"When I met Stef, my whole life changed," Jeff said, and then his mood changed, as if he came alive. "He's amazing."
"He is," I agreed.
"Have you met him?" Jeff asked Scott.
"Oh yeah," Scott said, making it sound like he'd fucked Stef's brains out. We all laughed. "So things are better now?" he asked Jeff.
"Yeah," Jeff said. "I worked for Stef for a year, and it was great, but I told someone with a really big mouth that I wanted to go back to LA and go to college." He gave me a dirty look when he said that.
"And now you're going to do that, aren't you?" I challenged.
He rolled his eyes. "Yeah. So JP sat down and helped me work out a plan. He had all the answers, and knew just what I needed to do."
"And you're going to do that?" I asked, grinning at him.
"Yes I'm going to do that," he said in an annoyed tone. He turned back to Scott. "So what's your deal?"
"Let's go back to the villa and I'll tell you," Scott said. Dad paid the bill and we drove home, all of us being pretty quiet. It had been a rough day for all of us, and some time to just hang out and not have a conversation was nice. We got back and went out to the veranda, with its beautiful view of the ocean. The moon reflected off the calm seas, creating this almost postcard-perfect vision.
Dad pulled out a joint and lit it, then handed it to Jeff. He took a drag, and passed it to me. I took a hit, and as I did, I realized this was the first time I'd ever gotten high with my father. He smiled at me. "I smoked with Darius for the first time when he was seventeen," he said. "And I was seventeen when Grand smoked with me for the first time. You seem more mature than Darius did, or than I did at that age, so I guess this is cool."
I grinned at him. "I think it's very cool." How awesome that we got to share yet another thing we both enjoyed.
"So what's your deal?" Jeff asked Scott, repeating his question.
"You mean how did I end up here?"
"We can start with that," Jeff said.
"I was involved with some pretty shady people, people who were trying to have me killed. I got some information about their business and sold it to someone else. That person used the information to destroy them. I got a lot of cash, but I've also got a death sentence hanging over my head."
"Aren't you worried they'll find you here? I mean, it's not like this is some third-world country."
Scott smiled at Jeff. "After I helped destroy them, I went into hiding. I got a whole new identity, and some plastic surgery to make me look different."
"They could have made you hotter," Jeff teased.
"Will doesn't think so," Scott said, winking at me. I rolled my eyes at him.
"Dude, this is really intense shit," Jeff said. "Why are you telling me this? If this gets out, you're a dead man."
"These guys said I could trust you," Scott said, gesturing at Dad and me. "Are you going to tell anyone?" he asked Jeff.
Jeff looked at him and wrinkled his mouth up in frustration. "No."
"Then it seems that they were right," Scott said, grinning like an idiot.
"Yeah, but that doesn't explain why you're telling me this," Jeff said.
"Before I had my face altered and my identity changed, I was Mark Clark," Scott said.
Jeff sat back in his chair and looked at Scott, totally stunned. "So you're my father."
"That's what they tell me," Scott said flippantly. He watched Jeff ponder that for a bit, and then got serious. "I didn't know that I had a son. I didn't know you were out there."
"My mother never told you?" Jeff asked.
Scott shook his head. "I wish I would have known. I think having you in my life would have been good for you, and it would have made me a better person."
"Why do you say that?" Dad asked, interjecting himself into their conversation.
"Because when I was fucking up my life so bad, it just really didn't matter," he said. "I only had myself, and I really didn't like myself all that much. I think that if I'd had someone that I cared about in my life, I would have handled things differently."
"I've pretty much been alone since I was fifteen," Jeff said. "You get used to it."
"You and I both know that's bullshit," Scott said. "There's a reason they call being alone 'lonely'." There was a pause in the conversation, as everyone digested what had just happened, this big reveal by Scott Slater.
"I want to be pissed off at you, but I don't have any reason for that," Jeff told him honestly. "You didn't know I was even out there."
"I really am sorry that you had it so tough," Scott said, probably the first sincere thing I'd heard him say when he wasn't talking about surfing.
Jeff just nodded. "Who's my mother?"
"Well, I was kind of a man whore," Scott said.
"Kind of?" Dad asked, giving him shit.
"Was?" I added, piling on.
Scott ignored us. "I've been doing the math, and at the time you would have been conceived, I was fucking around with this hot little blond. We were both at UCLA. Her name was Charlotte Mercer."
"Do you know whatever happened to her?" I asked.
Scott shook his head. "I wasn't really all that interested. She had nice tits and a sweet ass, and not a whole lot going on upstairs. It was a fun but short ride."
"I know a lady named Charlotte," I told him. I described her in great detail, including some of her weird mannerisms, like her laugh, and the way she clicked her tongue when she was pissed off.
"That sounds like her," Scott said, shaking his head. "Doesn't sound like she's changed much."
"Who is she?" Jeff asked.
"Ryan Grafton's mom," I told him. He stared at me, stunned by that. "I kind of wondered why you guys were so much alike. That explains it."
"How are we alike?" Jeff asked.
"You have the same dick, only yours is a little bigger," I said, winking at him.
"Sounds like I'm not the only man whore," Scott said.
"Right," I said, and gave him a dirty look.
"If you're right, I have a half-brother too," Jeff said.
"A smoking hot one," I agreed, smiling at him, but he had too much inner turmoil to appreciate my lame attempt at humor.
Jeff got up abruptly and walked off, down toward the water. "Thanks, B, for bringing him here," Scott said to my dad. He got up and walked down to where Jeff was, and the two of them strolled down to the edge of the water.
"I remember how my life was changed forever after you were born," Dad said to me. "I had a new sense of purpose, and a whole new way of looking at things. I saw the same thing happen to Robbie after you came along and we adopted JJ and Darius, and I watched the same thing happen to Wade."
"Do you think it will change Scott?" I asked.
"I do. I think it's a shame they didn't find each other sooner. Jeff may have given Scott a reason to be a better person," Dad said.
"And Scott may have given Jeff an easier childhood."
"Sometimes easy isn't the best way," Dad said. "We've had a pretty rough year. I feel like we've fought really hard to get where we are, you and I."
"We did. But you are so important to me, that I'd do it all over again if it meant that we'd end up as close as we are now," I told him.
Dad wiped a tear out of his eye, and then smiled at me. "Fatherhood has been the best experience, the best thing I've ever done. I love you, Will."
"I love you too," I told him sincerely.
We looked down at the water, where Scott and Jeff were standing, and saw them suddenly embrace in what looked like a pretty intense hug. I took my dad's hand in mine and watched them, and marveled at what an amazing thing a father-son bond is.
Copyright © 2013 Mark Arbour; All Rights Reserved.
Story Discussion Topic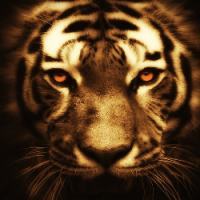 Open Club · 132 members · Last active
A fan club for Mark Arbour to chat about his stories
---
Chapter Comments