Paternity - 1. Chapter 1
September 16, 2000
Los Angeles, CA
Wade
The conference room at the hospital was barely large enough to hold all of the people in our group. At the head of the table stood the doctor, officiously rummaging through the papers that held the two secrets we were all here to discover. He was the only one in the room who knew who the real fathers were of Jeanine's and Tiffany's babies. His apparent disorganization was intensely irritating. I longed to jump in and straighten out the dossier he was carrying, but I curbed my obsessive-compulsive urges. To distract myself, I allowed my eyes to casually scan the others, taking in their expressions and demeanors. The atmosphere was tense, but not in an aggressive way. We were all connected, all of us, and there was a lot of love in this room, but the issue at hand, the topic we were dealing with, added an edge to what would have otherwise been a pleasant and laid back gathering.
I felt Matt's hand grab mine. It was damp; he was so nervous he was sweating. My hands were dry as a desert. We were the two candidates to be the father of Tiffany's baby, and while I internalized all of my anxiety, Matt let his out for everyone to see. That's one of the things I loved about him. He was so passionate, so demonstrative, such a volcano. We complemented each other perfectly. I turned my head to give him a quick, re-assuring wink while I squeezed his hand lovingly, and then looked across at Tiffany.
She must have felt my eyes on her, and as her eyes met mine I smiled, a smile she readily returned. She'd given birth to a boy two days ago, and had recovered pretty quickly. She was moving around much better than Jeanine, her girlfriend, who had given birth to her daughter, Maddy, just a few hours before Tiffany had. I guess it was to be expected that Jeanine would take longer to recover, since she'd had a C-Section and Tiffany had given birth naturally.
Matt may have been on edge, nervous about the results, but I was calm as a tranquil sea, and there were two good reasons for that. The first was that I was almost certain that I was the father of Tiffany's baby. I'd gotten to the hospital shortly after he'd been born, checked on Tiffany, and then I'd walked down to the nursery to look at him. Staring through the glass, watching his little form wiggle around, was all it took for me to know.
The next day I'd gone back to visit them and walked into the hospital room to find Tiffany nursing the baby, with Will Schluter sitting next to her and gazing at the two of them lovingly. Will had been drafted at the last minute to be Tiffany's coach during the birth, and he'd had the honor of cutting the umbilical cord. That had seemingly created a bond between them, between this much-too-mature for his age teenager and Tiffany's newborn son. I'd always had a little brother, and I'd always been protective of him. In fact, I'd protected Beau with the tenacity of mother bear protecting her cub. But Beau was older now, and didn't need my protection. That, and the 3,000 miles that now separated us, had removed him from my daily life. It's not that I didn't love him, or didn't talk to him; it's just that it wasn't as often as it used to be. He was his own man now, and he didn't need my help. Worse, he didn't seem to want it. I'd be lying if I said that didn't leave a huge void in my life, but Will had been there to fill that void for me. He was at that stage where he needed and craved relationships with older guys. Sometimes they were sexual, and that scared the shit out of me. But our relationship wasn't like that, could never be like that. Maybe I had a need for a young guy to rely on me, but whatever the psychological ramifications, I'd adopted him as my little brother, and that's what I called him. When he'd had problems with Tony, this guy he'd fucked, he'd come to me because he knew I'd be there for him without throwing judgments down, and he knew I wouldn't jump in and solve the problem for him. We were tight. So when I found out that Will had filled in for me, and he'd cut the cord, it just seemed natural, perfect. I'd stood there watching them until they'd seen me. Tiffany had smiled at me contentedly, and when she'd finished feeding the baby, she'd handed him to me, and that was all it took. I'd looked down at his little face, and knew that he was my son. I just knew.
The second reason I was so calm and unruffled was that it was part of my nature, part of being a Danfield. One simply did not let one's true emotions show in anything but the most private circumstances. You didn't let people see you sweat. Of all of the people in this room, I was the most serene, with the possible exception of JP Crampton. I looked down the table at the same time he looked in my direction and our eyes locked, sharing a private moment of understanding. I'd never encountered someone like him, such a kindred spirit, someone so much like me. Even though my relationship with my father was somewhat repaired, JP had subtly filled the gap that was left in my still-damaged father-son bond. His partner, Stefan Schluter, sat next to him. I chuckled inwardly at the comparison. Stefan was one of the most flamboyant men I'd ever met, a man who was so opposite JP and me it was like night and day. His emotions and feelings played across his face as if it were a movie screen. But JP and Stef were only ancillary players in this drama, here in a support role.
The father of Jeanine's baby was either Brad Schluter, Robbie Hayes, or Cody Warren. Brad and Robbie sat together, their constant gestures of affection so apparent they were almost annoying. Ever since their nightmare breakup almost a year ago and subsequent reconciliation, they'd been like that. It was as if they never missed an opportunity to show each other how much they loved each other. Brad looked strong and confident, which was easy for him since that's exactly what he was: strong and confident. He didn't have the conflicted look that the others wore. I wondered if that was because he instinctively suspected he wasn't the father of Jeanine's baby, or if he was just sure that he'd be able to handle the result regardless of who it was. Family resemblances were strong in this family, and if he and Will stood next to each other, it would be possible to visualize Will as his younger clone.
His partner Robbie was less self-assured. He fidgeted nervously, his eyes flashing around the room too quickly to really observe what was happening. Robbie was Matt's father, and while the two of them shared many traits, in reality Matt was much more like Brad than Robbie. Robbie was a really nice guy. I'd watched him open up his heart, his home, and his wallet to friends and relatives who needed help, myself included. He was the one who had referred me to his shrink, David, and David was the guy that had helped me work through the abuse I'd endured from my own father. If you had a problem, you could go to Brad and he'd solve it for you. But if you wanted to solve it yourself, and you just wanted a sympathetic and generous man to help you with it, you'd go to Robbie. He was an easy person to love. It was hard not to openly hope that he was the father of Jeanine's baby.
Sitting a bit by himself was the third candidate, Cody Warren. We made eye contact and he leered at me a little bit, as if to remind me of the amazing threesome he and Matt and I had shared last night. He was probably the sexiest guy I knew, besides Matt. With looks to kill for, and an easy charm, he could coax just about any guy into dropping his pants. And evidently, just about any woman as well, as was evidenced by the fact that he was one of the candidates to have fathered Jeanine's child.
The two mothers sat directly across from Matt and me. Jeanine looked happy in a giddy way, a way that was just too contrived. I watched her nervously, wondering at the condition of her mental state. She had been pretty unhinged during this pregnancy, something I'd seen peripherally through her conflicts with her son, Will. Tiffany eyed her warily, as if sensing how fragile she was emotionally. Next to her was Will, who was here because Tiffany and I had asked him to be here. He had played such an important role in the birth of what I was sure was our son, that I felt he deserved to see the drama play out.
"We've completed the paternity tests as you requested," the doctor said pompously. "Ms. Graves, the father of your daughter is Mr. Cody Warren." I watched the reactions of all of them carefully. Cody was elated, thrilled that he had a child, but he was trying to keep his reaction controlled. Jeanine had slept with him during a weak moment when she'd had a fight with Tiffany, so his paternity of her child was a stark reminder of Jeanine's lack of faithfulness. He was also probably nervous at the reaction of Robbie and Brad, at finding out that they weren't the father.
Robbie looked disappointed, but was characteristically the first to congratulate Cody anyway. "With you two as parents, she's bound to be a bright and beautiful girl."
"Thanks, bud," Cody said.
"Yes, thank you," Jeanine agreed. She was nervous now, nervous about what this would mean for her relationship with Tiffany. That she hadn't figured out it was over would just make ending it that much worse.
"Ms. Van den Boss," the doctor began, looking at her. "The father of your son is Mr. Wade Danfield." All that vaunted control over my emotions vanished as I felt a smile totally engulf my face. I turned nervously toward Matt, hoping he wouldn't be upset, that he wouldn't be disappointed that he wasn't the father. I should have known better. He had a grin every bit as big as mine. I was so happy to see that he was happy for me. He high-fived me, then gave me a big hug.
"Dude, I can't believe you're the father," he joked.
"I told you I was. All of your sperm were stoned and swimming in circles." I'd been telling him that since we found out Tiffany was pregnant, but we laughed again anyway, all except the doctor, who seemed to find my comment indecorous. Fuck him. I was a daddy. I was a daddy!
"I need to go check on Maddy," Jeanine said suddenly, as if there were some urgent need for her to be there. The hospital would have notified her if her new daughter needed anything. It was just as well, though, as it served to break up the big gathering.
Matt, Tiffany, Will, and I walked back to Tiffany's room. "Well, I hate to leave the happy party, but I need to get back to Paly," Matt announced. He looked at me nervously, asking me with his eyes not to be pissed off at him for running out on me now, and got the look of reassurance that he wanted. It was genuine. He was the captain of our hockey team this year, and he took that job very seriously. He was all over those guys, determined that he would mold them into the best team Stanford had ever had. Let him have his obsession. I gave him a warm kiss and a hug, and then turned my attention to my own obsession as they brought the baby in for feeding.
"So what are you going to name him?" Will asked. I looked hard at Tiffany when he asked that, because that had been the big topic of contention between us. I wanted to name him Raleigh, after my maternal grandfather.
"I don't want to call him Raleigh," Tiffany said assertively. I hid my disappointment. "People will think he's a bike."
"Riley?" Will asked. "I like that name."
"No, not Riley, Raleigh," Tiffany corrected. Then our eyes locked, as we seemed to have come to the same conclusion at the same time. "I kind of like Riley, though."
That would be a good compromise. Not quite what I wanted, but good enough. "I like it too," I said, in one of my more impulsive statements. I was normally a guy who had everything thought out, who planned things down to the last detail. Leaving the naming of my son to the last minute like this was really blowing my pre-ordained world to bits.
"Riley, it is. Riley van den Boss."
I chose that moment to take the plunge, and to fight the most important fight of the day, and maybe of Riley's life. "How about Riley van den Boss Danfield?"
"You want me to give him your last name?" she asked, all pissed off. She'd finished feeding Riley, and seemed anxious to get rid of him so she could gesture wildly as she spoke. Will obliged her and took Riley, holding him like a pro. It was amazing how well he did with the baby.
"I do," I said assertively.
"This isn't 1950. I'm going to raise him. He should have my last name."
"This isn't about feminism, or confusion at pre-school," I said logically, "It's about which name has more influence, more, uh…"
"Power?" she demanded.
"Prestige. He's descended from a long line of leaders in this country. His grandfather is a US Senator; his great grandfather was the Governor of Virginia, as was his father before him. He's descended from most of the first families of Virginia, and he can trace ancestors in the Virginia government all the way back to Jamestown. He can claim membership in the Mayflower Society, the Sons of the American Revolution, and the Sons of the Confederacy," I recited, trying not to sound too pompous. My last name, my family background, had been a source of pride and strength for me. Why wouldn't she want Riley to have that same cloak? Why wouldn't she want him to be able to demand the privileges and perquisites that came with it?
"Maybe he doesn't want to claim that heritage," she snapped. "Maybe he doesn't want to be associated with a bunch of slave owners." I felt the blood rise to my face as anger tried to take over my whole body, but characteristically, I forced myself to look even calmer as a result. That was a particularly touchy issue for me, the whole issue of my family being former slave-owners. It was something that I had immense guilt over. We just glared at each other, both of us at an impasse.
"What's better for Riley?" Will asked, and then looked away nervously, as if he shouldn't have said anything. We both ignored him, but not his words, as we let them filter through our brains.
Tiffany's expression finally changed, a sign that she'd made her decision. "You lose all your objectivity when a hot guy is involved," she teased Will.
"Duh," he joked back, then winked at me slyly. He was really cute, and totally adorable. He was also 14, and like a brother to me, which made all of his flirtatious gestures endearing but irrelevant.
"Riley van den Boss Danfield," Tiffany mused. "I guess this means I'll have to meet your mother."
I smiled to thank her. "I guess it means you do. I promise you won't have to hit the campaign trail this time around," I joked. Riley was a little fussy, so I took him from Will and just being in my arms seemed to calm him down. He made funny movements with his lips and then he dozed off, sleeping contentedly. "Thank you," I said to her earnestly.
"You're welcome," she said. "If I do this, we have some issues to work out." I knew what she meant. She was referring to the issues of custody, and probably the issue of money. We'd work through those later, when Will wasn't here to have to deal with it.
"We'll work through them," I said reassuringly.
"How do you think my mom will react to that?" Will asked with concern.
"I think she'll be pissed off," Tiffany said. "She wanted to name him Joshua Graves-van den Boss." I pretended to ignore their conversation, even though I didn't, and focused on Riley.
"Does this mean you two are splitting up?" Will asked.
Tiffany nodded. "I'm sorry Will. I'm sorry for her, and for you guys."
"This is gonna suck."
She held his hand. "I still want you to be part of my life, and of Riley's life, if you want to."
"I do," he said, as if he were saying it at the altar, and that broke some of the tension. "Where are you going to live?"
"Palo Alto," I blurted out.
"With you two?" she asked me, referring to Matt and me.
"Why not? That's how we got Riley," I joked, then got serious. "We can get our own place, with as much room as you want, and a big yard." Buying a house in Palo Alto was no problem for me; I had access to plenty of money.
"Or you can just live at Escorial," Will said. "Grandmaman loves babies."
"We'll see," Tiffany said, then yawned. The nurses came in and took Riley, so Will and I left her alone so she could rest. He went off to see his mother, while I pulled out my cell phone.
I hadn't told my parents about Tiffany, or that she was pregnant. I didn't want them involved in this whole process. They would have reacted either too enthusiastically or not enthusiastically enough and I'd made the decision that until I knew whether I was the father or not, there was no reason to let them know. But now that I knew I was the father, it was time. I flipped to my speed dial list and called my mother.
"Wade?" she asked as she answered. "You're calling awfully early for a Saturday."
"It's 11am, Mother." I didn't sleep in that late.
"Here, it is 2pm, and we are about to walk into a town hall meeting." She was terse, since they were campaigning and very busy. My father was running for re-election, and was facing a tough Democratic opponent this time around.
"Can you and Dad catch a plane out here? I want you to meet someone."
"Well that sounds mysterious," she said cagily. "Are you and Matt still together?" She was thinking that I'd found a new boyfriend and dumped Matt. She'd be calculating the political fallout if Matt and I broke up, I mused.
"Yes, we are. But there's a new guy I need you to meet."
"Wade, honey, we're in the middle of the campaign. Can't you bring him to meet us?"
"Not this guy, Mom. He's too young to fly."
"Too young? How old is he?"
"About two days old."
"Alright Wade, who is he?" she asked, her patience at an end.
"Your grandson," I told her. I could have predicted the silence on the other end of the phone.
"What did you say?" she finally asked.
"I said that I want you and Dad to fly out to California to meet your grandson." I heard a bunch of commotion at her end as they got ready to introduce my father at the town hall meeting.
"I'll call you back as soon as this is over," she said, and hung up the phone. I chuckled as I thought about how this would really rock their world. I wandered back to the nursery and just watched Riley and Maddy.
"An interesting turn of events," a voice said next to me. It was JP, which was no surprise. Any of the other guys would have put their arm around me or initiated some sort of physical contact, but he got that I wasn't as keen on that as everyone else, since he wasn't either.
"To say the least," I said.
"Fatherhood is one of the most rewarding things," he said. "It also has its share of challenges."
"Especially with your kids," I joked.
"They are rather strong-willed," he agreed, with a gentle smile. "So what are you going to name him?"
"Riley van den Boss Danfield," I said, reveling in the cool way it sounded, and in the victory that I won to get it.
"There's a lot of information in that one decision."
"There is. It's going to make things a little tense for a while. I've asked Tiffany to move up to Palo Alto." JP nodded. "I figured we could get our own house."
He turned to face me. "It seems to me that I told you no matter how things worked out with you and Matt, you would have a place with us. While Matt isn't the issue here, the offer still stands."
"I wouldn't want to impose," I added hastily. "Things could get ugly, and Brad could get dragged into this." I could envision Jeanine putting a lot of pressure on him and Robbie.
"I have locked horns with him before," he said slyly, making us both laugh. "Sometimes I win. Besides, this time it's a sure thing."
"Why is that?"
"Isidore loves babies. And as she has reminded me, half the house is hers."
"Thanks JP. I'll pass that on to Tiffany. I don't think anyone is going anywhere right away, anyway. She and Riley get out of here today. I'm not sure how long Jeanine and Maddy will stay."
"Ah, a piece of information I have that you do not," he joked. "Jeanine and Maddy go home tomorrow."
"Then the shit should hit the fan shortly."
"That is my read on it as well." We stood there, silently watching the babies, until I felt my phone vibrate.
"My mother," I said to him, and excused myself to walk away. "Hello Mother. How did the meeting go?"
"Quite well," she said dismissively. "And now perhaps you can tell me about this baby that is my grandson?"
"Matt and I had sex with a young lady around Christmas. I wasn't sure which one of us was the father until today." She had enough skeletons in her closet that a ménage-a-trois wasn't something she could even raise an eyebrow over.
"You've known you could be the father of a baby for nine months and said nothing?" she asked icily.
"I didn't want to tell you until I knew for sure. You have enough to worry about without dealing with idle speculation." That was nonsense, and she knew it, but it was my way of telling her this was a futile line of discussion.
"And who is this young lady?"
"Tiffany van den Boss," I said. I heard her scribbling notes, and that made me nervous. They'd know everything there was to know about Tiffany in about 24 hours or less. "She's in a relationship with Jeanine Graves, Will Schluter's mother."
"She's a lesbian?"
"Sometimes."
"Are you purposely trying to make this campaign even more difficult for your father?"
"I'm sorry Mother. I didn't exactly take into consideration your political situation when I fathered a child." She got the irritation in my voice, and backed off on that too.
"What's his name?"
"We compromised," I said, letting her stew to get back at her for being so obnoxious.
"Compromised?"
"I wanted to name him Raleigh."
"After Daddy?"
"Yeah, but Tiffany didn't like that name."
"She didn't, eh." That was her scary tone, the one where evil things happened to those who opposed her. I responded quickly so she didn't end up hating Tiffany.
"So we compromised, and named him Riley."
There was a pause. "Riley," she repeated. "I like it."
"So do I. He's amazing," I said, letting my feelings show. She picked up on that, and responded accordingly.
"I'm sure he is. I can't wait to meet him."
"You've been kissing so many babies; you'll have the routine down."
She chuckled. "Nothing is as special as having your own children or, I'm assuming, your own grandchild. Riley is my first, so we'll have to see how I like it."
"I think you'll like it," I said confidently.
"Your father says he feels old now," she said, chuckling again. "Where are you?"
"I'm staying in Malibu." I gave her Brad and Robbie's address, and also gave her the address of the hospital.
"We'll try to get out to meet Riley. Let me know if you go back to the Bay Area."
"I will," I promised, then hung up. I went back to see if Tiffany was awake. I tried to be quiet when I walked into her room, but I tripped on a cart, which crashed loudly against the wall, jolting her awake.
"It will be nice to be home where I can actually get some sleep," she said acidly.
"I can make noise there, too," I joked. "My parents are coming to visit."
"Lovely. And when will this happen?"
I shook my head. "Don't know. Whenever they get a chance. Then they'll come breezing in like tornados. Don't let my mother intimidate you."
"Your mother, intimidate me? No one intimidates me." She was lying, but it was cute to see her bravado.
"We'll see about that. You're in her good graces, anyway."
"Oh? And what did I do to accommodate her majesty?"
"You named her majesty's grandson after her majesty's father, more or less, and gave the baby her majesty's surname," I decreed in a very bad British accent. She laughed at me, her full laugh that made her stomach jiggle. It was really sexy. I found myself wondering if she'd want to have another baby. Conception was a fucking blast with her.
"Well then I should avoid the tower." We were both laughing when Jeanine walked into the room.
"You two certainly are enjoying yourselves," she observed acerbically.
"As a matter of fact, we are," Tiffany said, with just as much ice in her words.
"I was hoping to meet Joshua," she said. Tiffany and I exchanged looks, looks that confirmed that neither of us wanted to be there, having this conversation with Jeanine.
"I named him Riley," Tiffany stated. "Almost after Wade's grandfather."
"You named him after Wade's grandfather, and we didn't even talk about it first?"
"I did. He's my son. I named him." She was being direct and sober to hide the anguish she was feeling.
"I thought we were in this together. I thought we were going to raise our babies together. I thought we were a couple. Are you trying to tell me that is not the case?" Her tone indicated that she was trying to call Tiffany's bluff, and that she didn't think there was any way in hell that stuff was true. For the first time, it dawned on me how delusional Jeanine was about their relationship.
"That is what I am telling you," Tiffany said directly. "I said we'd be together until we had our babies. That's what I told you, that's the promise I made to you."
"You promised to be with me," Jeanine said. Her mood shifted so abruptly that now she was almost sobbing.
"And that was before you fucked Cody."
"Oh great. Keep throwing that in my face!" Another sentence, a different mood, this one was aggressive.
"It is what it is. You slept with him, you cheated on me, and that killed our relationship. It's as simple as that."
"Oh, I see how it is," she said, giving me a look that may just have killed me, if it was possible to will someone to death. "Now that you've given birth to the heir apparent, to a Danfield, it's time to cash in."
Tiffany made to lunge out of bed but I restrained her. "Fuck you. That has nothing to do with it and you know it!"
"That's right, that's right," she said, in her patronizingly friendly way. "You don't need his money, because you could have just stayed with me and tapped into mine."
"You are such a bitch," Tiffany said, almost shouted. At the end of the word 'bitch' the nurse appeared with Riley.
"No, you're the bitch," Jeanine shouted.
"Riley's here. Please watch your mouths," I said, jumping in reluctantly. I was sure he couldn't understand their words, but he may very well be able to pick up on the emotions.
"Don't tell me what to do!" Jeanine screamed at me.
I eyed her with my coldest glare. "If you can't be civil around my son, then you can't be around him." Even Tiffany gave me a dirty look for that statement, but I didn't care. I'd fight for Riley with every last breath in my body.
"Ah yes, your son. Your son. You were just supposed to be a sperm donor, and now he's your son," Jeanine said cattily, another change in mood and demeanor.
"Jeanine, just leave," Tiffany said. She was about to say something when Tiffany cut her off. "Before I ask the nurses to remove you."
"Fine. Be that way," Jeanine said, and stormed out in a huff. I waited for Tiffany to calm down, but she was so upset, it was pretty difficult. It wasn't until she took Riley and started nursing him that she seemed to find some peace.
"I'm sorry about that," I said after a bit.
"It's not your fault. We knew it would be bad. This is just the first round."
Copyright © 2013 Mark Arbour; All Rights Reserved.
Story Discussion Topic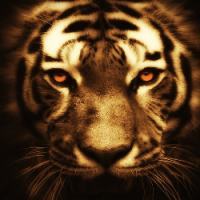 Open Club · 132 members · Last active
A fan club for Mark Arbour to chat about his stories
---
Chapter Comments