Paternity - 37. Chapter 37
October 20, 2000
Santa Cruz, CA
Wade
The rest of us disembarked from the helicopter at a more leisurely pace and walked over to the house. We went out onto the deck and watched as Brad paddled out to where Will was. They didn't really seem to say much, but then we saw the reason, as a huge wave appeared. We watched in awe as father and son mastered the wave, taming it with their boards, until they were both finally thrashed in the surf.
Now they were both ashore, and Will walked toward Brad, and then paused, while all of us seemed to hold our breath. Then Will moved forward and the two of them embraced in a really long and meaningful hug. It was so poignant, even JP and I had tears in our eyes. Stef smiled down at them, happy at their reunion, while Robbie's expression could only be described as disapproving.
We stood there watching them, then the mood in our group changed, because Stef had noticed Robbie. I think we were all bracing ourselves for another outburst, especially Robbie, but Stef simply walked over to the table and chairs and sat down. He took out his checkbook and dashed out a draft, then walked up to Robbie and handed it to him. "What's this?" Robbie asked.
"It is a check for $400,000," Stef said. "You seem to think that the damage to your things was so much more important than anything else. Clearly you value money above all. As that is the case, I do not want my grandson to be indebted to you. This should cover the damage he caused. So now you can pull the stick out of your ass and worry that now the equation has changed, and you are seriously in his debt." He gave Robbie a truly evil look, and then turned and walked into the house.
"This is bullshit!" Robbie shouted, but only after Stef left.
"You need to consider which battles you want to take on," JP said to him with cold logic. "I predict that you will lose this one, and end up very much alone as you fight." JP followed after Stef, while Robbie looked at me, amazed.
"I suppose you agree with him?" he demanded of me.
"I do," I said firmly. "He was telling you, in a very nice way, not to be an ass."
"I'm just not willing to write off all the shit he did," Robbie groused.
"You haven't even talked to him yet," I said. "Don't you think you're being a bit premature?"
"He's going to expect me to grovel."
"Probably," I agreed. "I'd expect that of you if I were him. But then I think you'll find that he feels pretty bad about what he did."
"This always comes down to the same thing. He trashed my car, my clothes, and my room, and it's my fault."
I sometimes had limited patience for Robbie, and now was one of those times. "I think that what Stef was telling you with that check was that your emphasis on things and money is disturbing." He looked at me. "To all of us."
I watched that have absolutely no impact on him at all, so I followed JP and Stef into the house, leaving him to contemplate his issues on his own.
---
October 20, 2000
Santa Cruz, CA
Will
I'd held onto him for the longest time, but finally I got the strength to pull away. "We can work through this," Dad said to me firmly. "We can do better."
I nodded. "Yeah, we can." We sat down, side by side, on his surfboard.
"Are you alright?"
"I'm alright," I answered. "How about you?"
"I'm almost afraid to tell you," he said. I just looked at him. "I'm doing really well."
"You're doing really well?" I was kind of surprised.
He nodded. "I've had my priorities completely out of whack. I'm starting to realign them, and I already feel better about it."
"Already? You work fast," I joked.
"I was really focused on work. It started out with that Omega crisis, and I felt like I just had to do more and more. It just crept up on me, an extra day here and there, to the point that when I stopped and looked at it, I was gone damn near all the time. It's fucking ridiculous."
"Dad, I know you have a lot on your plate. I just didn't feel like I was even on it."
"You weren't," he said honestly. "You were just supposed to go about your business and not cause me any problems."
"I tried to do that until you guys took Pat away from me," I said. "That's when I felt I had to really get your attention."
"Only that's not the way it's supposed to be. We're supposed to have time to surf together, or hang out together. I'm supposed to have time to see JJ compete, and even go to his practices from time to time. I'm supposed to be able to do all those things, but I wasn't."
"So how are you changing things?" I really wanted to know that. Dad had a tendency to talk big, and make big plans, so if he was going to really change, I had to make sure that the details were worked out.
"I've told Stef and the others that I'm going to be in the office on Tuesdays and Wednesdays, and that's it. If I have to be there a different day, then I take the next Tuesday or Wednesday off."
"You did that?" I asked, amazed. That was a stunning change for him.
"I did. And I told Triton that I wouldn't be in Connecticut more than once a month, and even then it would only be for two days. That should be enough time to get things done."
"That's pretty ambitious," I said.
"Well, Stef's been busting my balls about me being a shitty father, so I figured I'd let him put his money where his mouth is." We laughed at that. "So I told you we had to have consequences for our actions. That's what I'm going to do. Is that good enough?"
I smiled at him. "Yeah, that's good enough." Then I paused, thinking about things. "What do you think I should do?"
"I thought up my own penalty, why don't you think up your own?" That pretty much blew my mind, that he was tossing the control to me, but I didn't let him see me freak about it.
"OK," I said, and thought about it. "How about if I give up video games on Monday, Thursday, and Friday, when you're home." I loved video games; they were my release from stressful days. Well, one of the ways I released stress, I thought with a grin. But if I made this pledge, that meant that I'd have to do something else, and it would push me to spend time with him.
"That's agreeable to me," he said. "I think we should be open about changing that though. You may have additional consequences at school when you return, and I think that before we finalize this stuff, we should talk to our counselors about it."
"So I have to go see a shrink, but I get to pick a new one," I said, using his comment to change the topic, and restating what Jeff had said in his e-mail.
"I didn't know that you didn't like the other guy you were seeing."
I sighed. "I felt like he was trying to probe into my brain. He was too intense. I shut down on him; because it was like if I opened up at all, he would pry open my brain."
"We'll have to find someone you can work with. I got a few referrals from the guy I'm seeing. You can try them out if you want to."
"That sounds good." He seemed to really like the guy he was working with, and if that guy was helping my dad out this much, maybe whoever I worked with would be able to help me get a handle on some of this stuff too. We sat there for a few seconds, digesting the things we'd already talked about. "You said I could live in Paly if I wanted to."
"You can, but I'd rather you didn't," he said honestly. "It's going to be hard for us to rebuild a good relationship if you're 400 miles away."
"I can see that," I told him. "I want to be in Malibu. I like my school, and my friends. But this isn't going to work if Pop is pissed off at me."
"He's dealing with things, Will. Just be patient with him."
"He and Darius are the only two members of the family who didn't bother to send me an e-mail or try to call me," I reminded him.
"Robbie doesn't do well with writing about his feelings. He needs to be with you, to talk to you, to find out where your head is. Then he'll get it."
"I'm not trying to cause problems, Dad, but if he's going to be pissed at me, and we can't get through that, I can't be there. It won't be good for me, for him, or for you."
He'd been all euphoric about us finding each other and about us getting back to where we used to be, and maybe even better than that, but this reality sobered him up a bit. "Alright. We'll see how that goes." There was another period of silence. Our conversation was like eating, where we took a bite and then had to chew it up.
"It wasn't my bottle. The whiskey. It wasn't mine," I told him, switching topics again. "I deserved to get busted though, since I drank it, but it wasn't mine."
"Why did you take the blame for it?"
"It was Ryan's," I admitted. "His dad is a total asshole."
"Worse than me?" he joked.
"Yeah, way worse than you, and that's saying something." We laughed about that. "He's really obnoxious, and he's a total bigot. He made Ryan break up with a girl because she's half Lebanese."
"I'm really sorry," he said. "No wonder you didn't want to get him in trouble after the party at Stanford."
I nodded. "His parents are fighting over this divorce, and it's pretty ugly. His dad would love to stop paying the Harvard-Westlake tuition bills. I was worried that if Ryan got busted, it would give him an excuse to do that."
"Why didn't you tell me about this?"
"Because you weren't listening to me," I said. "If you didn't believe it wasn't mine, I wasn't willing to trust you to tell you about Ryan's problems."
"I'm listening now," he said meaningfully.
"I know," I told him. "And I'm telling you why I took the blame for it." I sat there, thinking about all that had happened, processing things. He gave me the time and space to do that. "A lot happened to me on that trip."
"You want to tell me about it?" he asked.
"Yeah, but I don't know if I want to go into it now. I need to go up and say 'hi' to Stef, and to thank Wade for being so awesome."
"And you need to talk to Robbie," Dad said.
"I'll talk to him, but I'm not going to totally cave. I didn't do this because I felt I was wrong. I did some stuff that was wrong, but I had some damn good reasons for it. If he's expecting me to back down, he's not going to be happy." I was feeling very defiant about that, and it was a stark reminder to my dad as to how much different our conversation could have been.
"I think you have to be honest with him. If he can't accept that, then he'll need to think it through and let you know why." I didn't say anything. "Stef's been pretty hard on him lately. That's going to make him more defensive when you talk to him. See if you can help him get there."
"I'll try," I said, but without much enthusiasm.
"He's a good man, and a forgiving man. He has a hard time thinking rationally when he's overwhelmed by guilt. That's what's happening now."
"So you're saying that he feels so guilty about what happened to me, he's blocking it out and making me out to be the bad guy, so he doesn't have to deal with it?" I asked, and not in a nice way.
"Maybe you could fill in for his psychologist when Robbie is in Malibu," Dad said, validating my assertion. I was tempted to tell him that Robbie could go fuck himself, but that wasn't fair. He needed help, my help, and unless he was a total dick, I'd try to work with him.
"I think it's a good thing I look like you," I teased. "He has to love me."
"Will, despite all the crap that's happened, we never stopped loving you. I know it may have seemed that we didn't, but all the things we were doing were basically done for what we thought was your own good. We weren't doing it to be cruel."
"It didn't seem that way," I said, agreeing with him, sort of. "Why didn't you talk to me like this before?" I blurted out.
"Because you didn't talk to me like this before. Communication is a two way street." He held up his hand to stop me from arguing. "I didn't give you credit for being able to think things through like you do."
"I'm a smart guy, Dad. I do well in school, and most of my friends talk to me about their problems because I'm pretty level-headed. It frustrates the shit out of me when everyone else sees that, but you and Pop don't."
"Did you want me to argue with you about that?" I looked at him funny. "I'm not going to. I agree with everything you said."
"So if you do this again, start treating me like I'm eight years old, what do I say to you so you get that? What's the magic word?"
He got really somber then, so somber that a tear rolled out of his eye. I put my arm around him lovingly, because I didn't want to see him hurting. "The magic word is 'Billy'."
"Billy?"
"Yeah, Billy. My brother, your Aunt Claire's twin. He was a young guy, only 15, when he and I had a major falling out. In his case, I expected way too much from him when he was still so young. In your case, I don't give you enough credit. But no matter what, he got driven to the edge, and we lost him. That can't happen with you. It can't happen." Wow. That was pretty intense.
I changed the topic slightly. "I can see why you'd have trouble with giving me freedom sometimes," I admitted. "I didn't exactly make the smartest decisions in Rome, and I did party a little hard when I was up here."
"Those weren't the best choices, and your point, that I'd done those things before, really doesn't make it any better. But JP and Stef had to give me enough room to make decisions, good and bad, so I'd learn. I've been so busy trying to protect you from the bad ones, I forgot about that. I forgot that I learned from the bad ones."
"Tell me about a bad decision you learned from." He took a bit to think about that.
"There was a guy I liked. His name was Doug Childers. We messed around one night, and it got a little too intense for him. We were in Malibu, and he got so freaked out he left and went back home without even telling me. When I finally got back to Paly, I ran into him at a party, and he told me that he knew I was a fag, and threatened to out me to everyone. He was hanging out with my best friend, and they looked so tight, that I spread that rumor about him instead."
"That seems fair," I said. I mean, the dude started it, by threatening to out my dad.
"Yeah, it seemed fair, but when I think about it, I don't really think that Doug would have done that. And it really made things tough for him for a while. After Billy outted me, I learned first-hand how hard that could be. So what I learned was that some men are really fragile about their sexuality and that if it gets questioned, they can become really unpleasant. And I also learned that if I was going to out someone, I'd better have a damn good reason to do it, and I'd better consider all the consequences."
"Wow," I said, digesting that. "I messed around with Ryan on the float trip, and he kind of freaked out on me."
"Is that why you two weren't speaking to each other?" he asked. He saw my surprised look and explained. "Stef told me."
"Yeah. We made out one night, and I blew him, but he seemed totally cool with that," I said. "He appreciated how good I was at both of those things." We actually chuckled about that. "Then the night we got busted with the whiskey bottle, it went a little further, and he fucked me. That's what freaked him out." I think we were both amazed that I told my dad that.
"You have to remember that at your age, and I'm not calling you immature, but at your age, guys are usually still figuring things out. That kind of thing can really bother them. If you go down that road, if you make that decision, don't be too surprised if the guy that you mess around with loses it."
"See, that's why I like older guys," I said with a straight face. I watched that really freak him out, and waited for a few seconds beyond that before I started laughing.
"Let's go up and see everyone else," he said, pretending to be annoyed with me. "We have to hurry before Wade and Jeff sneak off together."
"Wade and Jeff?" I pretended to be surprised by that, even though Stef already told me about them. Still, I had to adjust my dick when I visualized the two of them together.
"Jeff slept in Wade's room last night," my dad said playfully. He loved gossip almost as much as Stef.
"Jeff is so hot. That's one older guy I'd do in a heartbeat."
"I'd almost understand if you did," he said.
"Really?" I asked.
He looked at me and smiled. "No." I rolled my eyes at him.
"Still, I bet that would be a learning experience."
"Very funny," he said, as we climbed up the cliff, using the well carved path. "It's bad enough you picked up your cab driver."
"Yeah, that was probably a little out there," I said. "I just didn't want to be alone. When I was in Hawaii, I had to be on my guard the whole time. I was so uptight, that when this guy drove me over here, and he was nice, I don't know. It was like I just wanted someone there."
"So the moral of the story is that if you shut out everyone and live an unnaturally isolated life, you'll make bad decisions on whom to sleep with."
"See, that's not what I got out of that at all," I said. I knew he could see the twinkle in my eye, and he knew I was going to tease him. "The first time we messed around, he was horrible. The second time, he was much better. So what I learned was that it is possible to train men."
He laughed. "I don't think I'm supposed to laugh at that."
"Yeah, but you did, and it was pretty funny. And I'm here, and I'm safe, and it wasn't a big deal."
"Yeah, but were you safe?" he asked nervously.
I stopped and looked at him, and decided to test him. "You want to know what I told him?"
"I'm not sure," he said cautiously.
"He wanted to fuck me without a condom. He told me he wanted to feel our bare skin touching." I watched that piss him off. "I told him there was no fucking way I was doing that. I told him that if he put a condom on, he could fuck my brains out, but otherwise, he was out of luck." He stared at me, digesting that. "I know the drill on safe sex."
"Alright, then let me ask you a question," he said. I gave him my full attention, implying that I'd answer it. "When's the last time you had unprotected sex?"
"On the float trip."
"Will, I know that you and Ryan are friends, but that's a big decision to make. Can you trust him with your life?"
"It wasn't with Ryan," I said, shutting him up before he went off on the whole lecture. I started walking.
"Then who was it?"
"I'm not going to kiss and tell," I teased him.
"Will," he said firmly. I looked at him, challenging him to treat me like an adult. "Fine," he said, and dropped it.
Right before we got to the house, I looked at him and gave him my mischievous look. "You're assuming it was a guy."
"What?" he asked. That had totally blown his mind. I laughed and walked into the house, leaving him to follow me, completely freaked out. The first person I saw was Stef. Even though I was still a little wet, I ran over to him and gave him a huge hug, a big hug like I'd given my dad.
"Thanks for being there for me," I told him. "I am so sorry I worried you."
"I have acquired a new wrinkle because of all this stress," he said. "It is a true sign of how much I love you that I will forgive you for it."
I gave Grand a big hug, but didn't really say anything meaningful to him. We didn't have to verbalize things. He knew why I did what I did, and he knew that I didn't do it to hurt him.
Wade was next, and got a huge grin to go with the massive hug I gave him. "Dude, you are so awesome. I love you," I told him impulsively.
I was worried that would bother him, such an overt declaration of affection, but he gave me his patient smile. "I love you too."
"Thanks for being that link for me. You gave me the courage to come back here."
"Thanks for trusting me. It meant a lot that you took my word not to reveal your location at face value."
"I'd trust you with my life," I said to him honestly. Hot Jeff was standing there, looking uncomfortable, so I focused on him next. "Dude, you rock."
"You think so?"
"Well, yeah. You did such a good job. You laid things out perfectly. You're like my attorney." He beamed at that. "I heard you got your reward."
"What reward?" he asked, confused.
I pointed to Wade. "Him."
"He was definitely worth it," Jeff said, leering at Wade.
"Can no one keep a secret in this family?" Wade asked, irritated.
"Not when it's about sex," I said. "If your dick is involved, it's fair game." He rolled his eyes at me.
Robbie wasn't there, and that really bothered me. Dad vanished, probably to go talk to him. I went into the kitchen to make some food, with only Stef following me on to the dining room. Everyone else gave us space to talk.
"I did what I had to do," I said to Stef. "I feel bad that it worried you so badly, but I didn't have a choice."
"I understand that, but your destruction was perhaps a bit over the top."
"You're probably right," I acknowledged reluctantly. "When he hit me, when Martin hit me, I just lost it. I kept flashing back to Paris, and at one point I felt like I was actually there, and it was Gustave who had control of my body."
Stef shook his head sadly. "So you lashed out."
"I couldn't get to the people who hurt me. I could only get to their things."
"Yet Martin was there, in your clutches," he said. "You did vomit on him, but that was quite restrained." I chuckled at that.
"And I locked him in the kinky sex room. I figured even you would laugh at that."
"I may have found that amusing," he allowed, with a smile.
"Martin wasn't the one who hurt me. He was a hired gun. The guys that hired him were the ones who hurt me," I stated firmly.
"You seemed to have forgiven your father."
"I sound so pathetic, Stef, but all I really wanted him to do was to love me. He's showing me that he does. He's showing me that he's willing to try and be there for me. He's being sincere. I can tell."
"I think you are right," he said, validating my impressions. "What about Robbie?"
"I don't know," I told him. "He obviously doesn't want to see me. It would be easy to conclude that he isn't really all that happy that I'm back."
"He is being difficult, but you must not think that," Stef said.
"I told Dad that if he's going to be pissed off at me, then I can't live in Malibu. It would be really toxic."
Stef thought about that. "I do not think that will work. In that case, you will become a wedge between your father and Robbie." So I'd walked right into an emotional trap. I had to go suck up to Robbie, and get him to not hate me, or it would damage his relationship with my father. I found the anger and irritation returning, but buried it, determined not to go back to that place where my emotions had made me so unhappy.
"I guess I'd better go talk to him," I said resignedly. I walked back into the kitchen and found it deserted, which was surprising, considering Wade was in the house. There was a piece of paper on the table I hadn't noticed earlier, so curious person that I am, I walked over and looked at it. It was a check that Stef had written to Robbie for $400,000 and it was dated today. In the subject line, it simply said "for Will".
I picked it up and held it in my hands and felt my heart sinking. So Robbie was more upset about the money than anything? Suddenly his attitude made sense. He was pissed off at me for ruining his stuff, and he'd made such a big deal about it that Stef must have written him a check to cover his losses. Did I really ruin $400,000 worth of his things? I mean, if the Ferrari was totaled, that would be a couple of hundred grand, but it wasn't totaled. His clothes were expensive, but I didn't really think I'd destroyed that much. Maybe I had. I felt incredibly guilty as the magnitude of my vengeance became apparent. My dad wouldn't bitch about the money, and he had even more clothes than Robbie, and they were more expensive.
But as guilty as I was about that, that wasn't what was making me so desperately sad. Dad had been pissed about the money, but he loved me enough to write it off. His focus was on getting our relationship back on track, on getting us back to a good place. What this check told me was that Robbie wasn't there. He was more worried about the stuff. In the core of his being, when he'd calculated it out, he'd decided that I wasn't worth a Ferrari and his wardrobe. I was worth $400,000. That's it. So all of my worst fears about him and Dad, that they didn't love me, that they didn't give a shit about me, that they just wanted me gone, as far as Robbie was concerned, those fears must be true.
I felt tears forming in my eyes, and I was desperate to get away and process this. I heard footsteps and saw Wade come strolling in. I put the check down and turned around, a fake smile plastered on my face. "Hey," I said, working to keep my voice steady. "I need to go take a shower. I'll be back."
"You alright?" he asked me, worried. He'd caught me at my most vulnerable, and he'd seen right through me.
"I'll feel better after I clean up," I said, and hurried back to my room before he could say anything else.
I walked past my dad's room and heard him yelling, and heard Robbie yelling back at him, and heard my name mentioned. Now I'd driven a wedge between them. Robbie was probably the most important person in my dad's world. I was willing to put him above me and my brothers, and even above Stef, in my dad's priority list. I remembered how horrible it had been for my father when he and Robbie had broken up last year. He'd lost it, become a complete basket case. Now, it may just happen all over again, only this time it would be my fault.
I got into the shower and let the warm water cascade over me, but I was too upset about this to grapple with it. I sat on the floor of the shower with the water flowing down on me, and cried for what seemed like the hundredth time. I shouldn't have come back. I should have just stayed gone. I thought about that, and then shook it off. That wouldn't have worked. I had to go to school, and I couldn't have stayed on the lam. Besides, I could tell how upset Stef had been. No, I had to come back, but I didn't have to go back to Malibu.
If I stayed up here, at Escorial, I would be out of the picture where Dad and Robbie were concerned. Robbie wouldn't have to deal with me; he could just hate me from afar. I could dream up a reason for Dad so he didn't blame Robbie for me being gone. It would be a lot harder for us to rebuild our relationship, but Dad needed Robbie in his life a lot more than he needed me. I'd be pleasant and friendly and cooperative from afar, and maybe eventually Robbie would come around. Or at least he wouldn't hate me. Maybe when he cashed the check, his anger would fade.
I didn't think the money alone would do it. He hadn't even come out to see me, and he'd had the check in his hand. No, it would take him time to work it out of his system. What if I told him this was all my fault, that I was horrible, that what I did was wrong and unjustified? I'd be lying. I didn't feel that way. Could I lie to him to save our family unit? My mind went in circles, around and around, as I grappled with this stuff.
My first instinct was to talk to my dad about things, but if I did that, he'd blame Robbie for me being gone. After all of this talk, all of these plans, I couldn't put them into practice. I couldn't be open and candid with him. And if I told Stef, he'd end up being even angrier at Robbie, and that would eventually bring things out into the open.
No, this was a decision I had to make. I had to stay up here, in Paly, and leave Ryan, JJ, and my dad behind. I had to do that so Dad and Robbie could be happy. If I wasn't around, Robbie wouldn't be constantly reminded of me, and he would eventually stop hating me. Dad would get used to things; he'd come up and visit me, and we'd be just fine. JJ was so busy with his skating, that it didn't really matter to him if I was around anyway.
I stood up and washed off, my decision made, my path laid out. I was resolute. And sad. I got dressed and just sat on my bed for a bit, getting myself together. I'd cried so much over this past week or so, it was getting a little fucking ridiculous. I was a depressing person. I didn't even want to be around me. I finally got up the courage to go find Robbie. I walked out of my room and down the hall to the Great Room. I paused just outside of it to listen to the argument that was taking place.
"What do you mean, I have to go make things right?" Robbie demanded loudly. He was pissed off and defensive. I leaned against the wall and sighed. You couldn't get through to him when he was like this.
The next voice surprised me. "I thought I was very clear, but evidently not," Wade said firmly. Wow. Even he sounded pissed off. "Let me repeat myself."
"Wade," Dad cautioned.
"No," Wade said firmly. "This is bullshit." I could tell from his voice he had turned his attention to Robbie. "He found that check on the table. Do you know what that means to him?"
"It means he burned through about half a million dollars of my stuff," Robbie said defiantly. "Hopefully he gets how over the top what he did was."
"I don't think it was over the top at all, not now," Wade said, only his voice was calm now, and that was pretty intimidating. "I think, based on your reaction, he should have done more. Maybe burned down the whole house."
"Wade, that's a little extreme, don't you think?" Dad asked, trying to calm things down.
"You just told him he's not worth $400,000 to you. That's what you'd sell him down the river for," Wade told Robbie. "What are you worth? Forty million? He's not worth one hundredth of your net worth. He's not worth a single percent?" I was stunned yet again at how good Wade was at reading me.
"I wasn't going to cash the check," Robbie said lamely.
"You want to treat him like a kid, and here he is, acting a lot more mature than you," Wade went on, ripping into Robbie. "You're an adult. You're almost forty years old. Why don't you try acting like it? Why don't you be the mature one for a change?" Wow. Wade was pissed, and really losing it. And he'd reminded Robbie he was almost forty. That was like slapping him. No one said anything for a bit, but that could be dangerous. I'd seen enough of these fights to know that was sometimes the calm before the storm. It was time to settle things down.
I walked into the room and stood there by the door, unsure of what exactly to do, but knowing that my presence would at least stop the arguing. Wade was the first one to see me, and he was unpleasantly surprised, since he could tell that I'd overheard at least some of what he'd said. "Will," he said, calling my name.
All of the eyes in the room pivoted toward me, and I felt very uncomfortable. "Hey," I said softly. I avoided looking at any of them; I just stared down at the floor. All of this conflict; all of this pain, and it was just eating away at my soul. I was losing my ability to think rationally, to even function. I felt the fucking tears start again. God, how I hated crying. I'd had this big plan to come in and stabilize things, yet now I felt trapped and exposed at the same time. This is what zoo animals must feel like. "I'll be in my room," I said as loudly as I could, even though it was probably barely audible. I turned and started walking away. I felt so hollow. I heard footsteps behind me, and wondered if I'd be able to get back to my room, to safety, before they caught up with me.
"Will," I heard Robbie say from behind me, and I felt his hand on my shoulder, stopping me. I just froze in place. His hand squeezed my shoulder, a loving gesture, and I felt myself losing control of my emotions all over again. I felt the goddamn tears start to flow, and cursed myself for my weakness, for being this fucked up. "Will," he said again.
I turned around to face him. "I don't know what to say to you," I told him honestly.
"Aren't you sorry for what you did to our house, our cars, and our stuff?" he asked. He was agitated, but he was speaking gently.
"I'm not sure," I answered honestly. Robbie's a pretty sensitive guy, and he seemed to get that I wasn't trying to be obnoxious, but I was trying to communicate with him. "I feel bad for ruining your stuff, but if I had to do it all over, I'd do it again. So I don't know if that makes me sorry or not."
"You'd do it all over again?" he asked, and I thought he was showing considerable restraint by not yelling.
"After Martin beat me up, I just lost it," I said, and then opened up completely to him. "I felt so violated. It was like it was when I was in Paris. This man was abusing me, hurting my body, doing things he wasn't supposed to do, and there wasn't anything I could do to stop him."
And then his expression changed, as he seemed to have an epiphany, as if the clouds in his brain had cleared. "I understand that rage," he said. "I felt that too. When I was raped. That's how I felt."
"You hired Martin. You told me he wouldn't hurt me. When he did, the only way I could strike back was at you. Only you weren't there, so there was only your stuff. I wanted to hurt you as badly as you hurt me." I was near hysterics, and it came out that way. I personally thought that I sounded crazier and more fucked up than my mother.
"I don't think it worked out that way," he said softly. I looked down, away from him, unable to handle his rejection. "I think you still got the bad end of the bargain."
Before I could say anything, I felt those big arms of his wrap around me and pull me into his soft, cushy body. He enveloped me like he always did with his hug, but this time was even more meaningful. I wrapped myself around him, much as I'd done with Dad. It was weird, but I had a completely different reaction to Robbie. With my Dad, our hug was affirmation that we were together mentally and emotionally, and that we were moving forward. With Robbie, it was more of a reminder of the person that he was. The sensitive guy who could usually figure out when I was down, and needed him. The loving guy who would, even now, put himself out there to make things right. I realized that in our family, Robbie was the emotional glue, the one who kept us all together. I actually felt sorry for him, then. He sometimes took more time to figure out how he was feeling about things, and we hadn't really given him much room to do that. It was kind of how I needed space to process things.
"I'm still mad at you," he said as we finally ended our hug. Only he was being playful, I could tell that, and I was getting my mojo back.
"I'm still mad at you too," I said. "How long you think you're going to stay mad at me?"
He looked at his watch. "Fifteen more seconds. That work for you?"
"Fifteen seconds," I said, and glared at him until that time was up. Then I gave him another hug.
"I love you, Will," he mumbled into my ear.
I squeezed him even tighter. "I love you too, Pop."
Copyright © 2013 Mark Arbour; All Rights Reserved.
Story Discussion Topic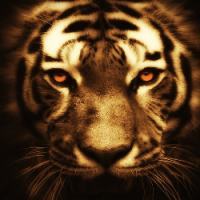 Open Club · 132 members · Last active
A fan club for Mark Arbour to chat about his stories
---
Chapter Comments