Paternity - 80. Chapter 80
December 8, 2000
Escorial, CA
Will
I walked up to the Great Hall, looking for Wade's grandmother, and found her actually waiting for me. She was wearing a pair of jeans, with a turtleneck shirt covered by a really cool Stanford sweater. "You look really nice tonight, Mrs. Garrett," I said. "It will be an honor to escort you to the game." I gave her my playful half-bow.
"You mean you wouldn't have taken me if I dressed horribly?" she teased.
"I would have taken you, I just wouldn't have escorted you," I joked back with her. I offered her my arm and led her out to the waiting SUV limo.
A really handsome young Latino guy got out and opened the door for us. He was tall, probably about 6'2", and looked like he was one solid rock. His muscles bulged underneath his shirt, so it seemed that if he were to take a really deep breath, he'd blow out the buttons. "Good evening," he said pleasantly.
"Good evening, Paulo," Mrs. Garrett said.
"I haven't met you yet," I said. "I'm Will." I held out my hand and he shook it, a nice firm handshake.
"I'm Paulo," he said. "I just started working for Mrs. Garrett this week."
"Stef's assistant, Jeff, recommended Paulo, and he's just been wonderful," Mrs. Garrett said, patting his cheek affectionately.
"So you and Jeff are friends?" I asked, raising an eyebrow.
"Yeah, we know each other," he said, smirking a bit. I had to push that fantasy visual aside, the thought of Jeff and Paulo fucking.
"Well it's nice to meet you," I said, and hopped into the limo.
"I've spent my week trying to get my life organized. Your grandparents have been so generous to me, letting me stay here and all, but I felt like I had to have my own driver, at least."
"Mrs. Garrett, I'm sure that the only person who thinks you're imposing is you. Wade is part of our family. He's like my big brother. As far as we're concerned, you belong here," I said. I had a brief twinge of conscience, since I was basically offering to let Wade's grandmother stay here as long as she wanted, and it wasn't my house, but I could tell by the way Stef and Grand talked about her that they really liked her.
"You know, it seems to me that if Wade's your older brother, that makes you my adopted grandson," she said. "And if that's the case, you have to call me Nana."
I just stared at her for a minute. For some reason, that was really meaningful to me. It was as if Wade's grandmother had adopted me into their family, just as we'd adopted Wade. "Thanks, Nana," I said, winking at her. "That's quite an honor."
"Bah," she said.
"So how has your week been?"
"It's had its ups and downs. I spent a lot of time with lawyers, and poor Wade went through most of that with me. How that boy manages school, hockey, his own money, his son, and now my affairs is quite beyond me."
"He's very organized," I said. "I'm not as good at that as he is."
She laughed. "Honey, no one is as organized as Wade."
"True that," I said, laughing with her. We got to the ice rink and sat where we normally did. It was really cool being there with just her. Well, and Paulo, who stood off to the side. I motioned him over.
"Did you need something?" he asked.
"Sit here," I said, patting the seat next to me.
"That's not appropriate," he said nervously.
"Nonsense," Nana said. "Sit there next to Will. Let me know if he hits on you." I winked at him, making him chuckle a bit, then he sat down. His body just emanated heat.
"Dude, if I get too close, it's because I'm perving on you, and also because I'm cold. You're like a furnace." He laughed. I looked up and saw that the heat lamps were off. "I need to go ask them to turn those on."
"I'll do it," he said, and jumped up to make that happen.
"He's really a sweet boy," she said.
"Boy? That dude is all man," I said, cracking her up.
"I rode Charger," she said to me in a conspiratorial tone. I pretended to check her out carefully.
"I don't see any broken bones."
"Ha!" she said dismissively. "I got on him and he thought it was going to be a cake walk, since I'm so light. Took me about thirty seconds to teach him who's boss." I laughed so hard at that, at this spunky little old lady who could intimidate a young stallion.
The heat lamps came on, and Paulo sat down next to us. "Good job," I said.
"Didn't take too much persuasion," he said.
The skaters came out, and I saw Wade scanning the stands for us. He saw us, and his eyes twinkled with a smile we could see behind his mouth guard. They were playing Oregon, and the game was pretty boring until the last period. For the first two periods, no one scored, and there were a bunch of penalties. But during the third period, each team got two goals. Matt scored the first one, and Klip got the second. It looked like it would go into overtime, but during the last minute of play, one of their guys managed to break out. Gathan was tearing down the ice after him, but the guy had a head start, and he was fast. He faked out our goalie, who sucked anyway, and just lobbed the puck in. There wasn't much time left, and Stanford wasn't able to tie it, so they ended up losing 3-2.
"Bummer," I said. "They'll be all grumpy now."
"They probably will," Nana agreed. "But we'll try to cheer them up."
We went to wait for them to come out, but they were slower than normal, probably because they were getting chewed out. A couple of the freshmen guys came out, and I said 'hi', but I didn't know them all that well, so we didn't really talk. Gathan was next, and he was polite even as he brushed past us, but he was obviously anxious to get out of there. He probably took the brunt of the blame for losing on his own shoulders, since he'd been the guy chasing down that final scorer.
Wade came out next. "Hey there!" he said to us in his friendliest tone. Even when he lost, you'd never know it. You'd never see him show his disappointment. He gave Nana a hug and a kiss first, which I thought was actually pretty cool, then he gave me a nice hug. "Thanks for coming, and for bringing Nana."
"I had a great time," I said.
"Matt and I were going to just go back to Escorial and grab dinner there. Is that OK with you?" he asked us.
"That's fine, Wade. We'll meet you there," Nana said. "Meanwhile, I have to go to the ladies' room." She did that, with Paulo outside keeping guard, so I took that opportunity to call Tony.
"Hey there!" I said when he answered. "I'm heading back to Escorial now."
"Just a minute," he said. I heard the background noise fade, as if he was walking off, away from whomever he was with. "Look, I'm not sure if I'll be able to get away tonight."
I struggled, a herculean effort, not to sound disappointed. "Dude, if you make it that will be great. If you can't, it's no big deal. I'll call you next time I'm in town."
"You're busy tomorrow?" he asked.
"I've got plans from about 3pm on," I told him.
"Alright. Well, I'll try to get up to see you," he said. I didn't know what was going on with him. I could feel the struggle inside him, the fact that he wanted to see me, but was being pulled in another direction too.
"You can just come up," I said, "but if you want to make sure I'm around, call first."
"You might not be around late at night?" he teased.
"Well, I might be around, but I might be busy," I joked.
He was quiet for a second. "Got it," he said, but even with just those two words I could feel the jealousy in his voice.
"Dude, I hope you can make it. It would be great to see you. There's been so much shit going on in my life. But if you can't do it, you can't do it."
"Lots going on here too," he said.
"So I noticed, last weekend," I teased.
"I gotta run." We said goodbye, then he hung up, and I felt my mood deflate even as the call ended.
Nana and I chatted about nothing in particular on the way home, while I tried to prop up my flagging mood. When we got back, I struggled with wanting to just escape back to my room as opposed to going to the dining room and eating with everyone, but in the end, hunger won out. Tiffany evidently decided not to join us, so it ended up being just Matt, Wade, Nana, and me.
"It was great having your dad up here this week, even if he was a little grumpy," Matt said.
"He's like that when he and Robbie are fighting," I said. "He's almost as bad as you guys."
I actually got a dirty look from Wade for that one, because he didn't like having his feelings discussed in public. "I don't think we're that bad," Matt said.
"Do you two fight a lot?" Nana asked Wade. I felt bad, then, for putting him on the spot, but it was also pretty funny to see him try to field that question. I saw Matt trying not to smirk, and then I had to do the same thing.
"No, we don't," he said.
"They don't," I said, to validate him. "Dad was supposed to go out to dinner with me last night, but he and Robbie decided to have dinner to try and not hate each other."
"It worked, from what I hear," Matt said, winking at me.
"I'm glad," I said sincerely.
"I feel bad that we missed the big party this weekend for JJ," Matt said.
"At least you were invited," I quipped.
"You could have gone," Matt insisted.
"Robbie called me and specifically asked me not to show up. I figured I owed him one for letting Darius take over as Mom's guardian, so I agreed," I said. I suddenly thought of all of them hanging out and celebrating, the whole family together, everyone except me. I hadn't really wanted to go, and I hadn't been all that upset about missing it, but now that I thought about it, I felt really lonely, and really adrift. It was like I wasn't part of them, and even though I knew that wasn't true, that's the feeling that struck me. "It's no big deal," I lied.
"Good news is that you're here with us instead," Matt said cheerfully.
"I definitely got the better end of that deal," I said, smiling at him to thank him for trying to cheer me up. We finished eating and I managed to escape from everyone else and slink back to my room. I spent some time feeling sorry for myself, and got myself into such a funk I had to take proactive action to work myself out of it.
Normally I would have gone riding, but it was dark, and riding at night wasn't safe for me or the horse. I could have gone swimming, which was an option, but that didn't seem strenuous enough. I decided that there were only two real remedies. One was to get laid, but with Tony being all wishy-washy, that probably wasn't going to happen. The other option was to work out.
There used to be a gym here in the main house, but when Grand built the annex, he put in a new, much bigger facility over there. To get to it, you had to go down to the lower level, where the pool was, and then go through a short 'tunnel'. That tunnel was convenient, because otherwise I would have had to throw on sweats so I didn't freeze my ass off, walking across the driveway to the annex. Instead, I could just throw on my gym gear and head down to work out.
The gym itself was amazing: as good as anything you'd find at a YMCA, a Bally's, or an LA Fitness. There were Nautilus machines, free weights, and all kinds of aerobic devices, including tread mills and recumbent bicycles. There was even a wet area with a sauna and steam room. The wet area was co-ed, as was the entire gym, but women rarely used it. There were separate showers for men and women. It was totally kick-ass. One of the reasons that Grand had built it over here was to give the staff access to it. Before, the facility had been in the main house, and even though the staff members had been welcome to use it, they didn't. Now, it was in their world, so in essence, it was us using 'their' gym. That meant that when we went over there to work out, there was a good chance we'd be lifting weights with one of our employees. Personally, I thought it was a good thing.
I thought it was an even better thing when I got down there and saw Paulo working out. He was wearing a tank top and shorts, both of which were pretty skimpy, and showed off his bulging body. This guy had some serious muscle tone. "Hey," I said.
"Hey," he said in a friendly way. "You come down here to work out?"
"Yeah," I said. "Not sure I want to do it with you here. You make me look like a big pussy," I joked.
"Dude, don't think like that," he said earnestly. "You're really fit for a young guy."
"Thanks," I said, and felt myself blushing.
"What are you going to work on tonight?" he asked.
"What do you mean?"
"Normally I do some aerobic stuff, and then pick out a specific area to work on. Tonight it's arms."
"Cool," I said. I worked with a trainer sometimes, but that guy was more into overall fitness, and not so much into building serious muscle.
"Wanna work out with me?" he asked, and then seemed nervous, like he overstepped his bounds.
"That would be awesome," I said enthusiastically, to make sure he knew that he didn't violate some hidden staff-employer code. "You sure you don't mind training a rookie?"
"I'll break you in," he said. I tried not to think that was a double entendre; otherwise, I'd be getting majorly hard and that would be pretty fucking embarrassing.
"We start with aerobics," he said, standing by the treadmill. "Pick your poison." We both did the treadmill, and he set them up with similar programs. I figured he'd make me look bad, but I was in pretty good shape, and if anything, the treadmill was easier for me than for him. "You did great," he said, when we were done.
"Thanks," I said. "I try to exercise two or three times a week, and I surf, swim, or ride whenever I get the chance."
"It shows," he said. "Come on." He led me over to the free weights, and started putting me through the motions. I'd done most of the lifts he was showing me, but as he worked with me, I started to realize that I'd been doing most of them wrong.
I was doing simple curls when he stopped me. "No. Do it like this. Keep your wrist and your forearm straight," He said. He did seven repetitions, and I watched his guns swell as he did. "Now you try."
I picked up the weight again and started lifting. "Like this," he said, and adjusted my grip. His hand wandered down my forearm to my bicep, which he squeezed in a pretty erotic way. "Feel the burn?" he asked.
"Yeah," I said. Only his touch had ignited an entirely different muscle, and I was so focused on doing the reps, I didn't even notice it.
"Alright, let's move over here," he said. I stood up and my shorts tented way out. I reached down and grabbed my dick, pushing it up into the waist band of my shorts so it wasn't protruding out. I felt my face turn red, probably redder than I remember it being.
"Sorry," I mumbled, for some reason.
"Dude, relax. It happens to all of us. It just means the blood is flowing, and sometimes it flows there." He said it in such an easy, masculine way, I was instantly disarmed. "Now granted, it looks like you have a hell of a lot of blood there, but still."
I laughed. "Yeah. I should remember to wear a jock strap," I said.
He shrugged. "It's just us down here, so nothing to worry about." We went on and worked on our triceps, and then on other muscles that I didn't even know existed. Finally, when my arms were hanging limp at my side and I was sure I couldn't even lift them to open a door, he declared that we were done.
"Dude, I am so sore," I said, almost whining.
"I can cure that," he said. "Come on." We went into the changing area and he started stripping off his clothes. I just stared at him, gaping at his amazing body, until I got my act together and started doing the same thing. "First, we rinse off, and then we go in the sauna. Then we rinse off again, go in the steam room, then cool down, and then shower."
"OK," I said. I followed him into the showers, which were fortunately curtained off, and rinsed off my body, taking some extra time to soap off my pits, my groin, and my ass. I wrapped the towel around my waist and went to find him in the sauna.
I walked in and noticed it was already hot. "I turn it on before I start my workout," he explained. He unwrapped his towel, laid it on the top shelf, and stretched out on top of it, stark naked. "Is this OK?" he asked.
"It's fine," I said. I took off my towel and folded it up and sat on it, so I was next to his feet. He draped another towel over his eyes, which gave me a chance to check out his body without getting busted. God, he was sexy. He had almost no body hair at all. I didn't know if all body builder types shaved their bodies, but he must. His balls were smooth, and he had no pubes. It would have made him look like a kid, I thought, if it weren't for his nice big dick that hung over his big balls. His body bulged everywhere, but the sexiest part of all was his obliques, which were like gutters aimed at his groin. I looked down, horrified to find myself hard as a rock again, and tried to think of something else to get my dick to go down.
"Alright, time to rinse off," he announced, pulling me out of my daze. He got up, his dick dangling there in a sexy way, and wrapped the towel around himself. I saw his eyes glance at my groin and I thought I saw him grin slightly, but then he was off to the showers. I followed along after I got my dick down, and it took me so long to do that he was getting out of the shower when I was getting in. "I'll meet you in the steam room," he said.
"OK," I said. I rinsed off the sweat, only then realizing that the sauna had been pretty hot. I guess I'd zoned that out, so focused was I on ogling his body. I finally cooled down, wrapped a fresh towel around my waist, and headed to the steam room. It was so steamy it was pretty hard to see. I wandered toward the seats and didn't see him until I was right in front of him. He was sitting on the top seat (there were three rows), so I found myself staring right at his dick. He was sporting wood now, or close to it, but I didn't realize it at first. When his dick had been kind of limp, lying across his balls, it looked to be about five inches long. Now, erect, it didn't really look that much bigger, but it was definitely harder.
"Sorry about that," he said, and moved his hand down to cover himself up.
"I'm not complaining," I said, flirting. He moved his hand away, exposing his dick again, only now it really was hard. "Looks like your blood is pumping."
"I usually beat off in here after I work out," he said. "It's kind of a force of habit."
I took off my towel, exposing my own dick, and heard him gasp. "Don't let me stop you," I said. He grinned at me, a knowing grin, and then started stroking his dick. I just stood there in front of him, his dick at eye level, and started playing with my own cock. I looked up and our eyes met, and he raised his eyebrows, a hint for me to go further. I moved my face toward his dick, and he stopped stroking his cock and moved his hand away, inviting me to replace it with my mouth.
I grabbed his shaft gently, stroking it a few times, and then licked his head like a lollipop. "Fuck yeah," he said with a moan. I slowly moved my mouth down his shaft, slowly absorbing every one of his five inches, until his head was lodged in the back of my mouth. "Holy fuck!" he said. He grabbed my head and held it in place, then started to fuck my face. He was pretty rough, but fortunately his dick was small enough that he didn't choke me. His shaved pubic area smashed into my nose over and over again, his scent wafting up my nostrils even as he did. I could taste him; taste his precum, as he pounded on. It was an erotic cocktail: his smell, his taste, and the way he took total charge, just fucking my mouth like a madman. I just savored the sensations, and only when he was close did I have the brains to begin jacking my own dick.
"Gonna cum," he muttered, and made to pull my head away, but I instinctively knew he was just being polite. He wanted to shoot his load straight down my throat. I grabbed his hand and put it back on my head, giving him permission to do just that. "Oh yeah. Oh yeah. You want that load, don't you?"
"Mmm hmm," I moaned, even as he pounded on, and then he came, blasting a pretty big load into my mouth. No matter how hard I tried to swallow, some of it dribbled out of my mouth and pooled up at the base of his cock. He let me go when he was pretty much done, but I decided to finish him off right, so I slowed down and gently sucked every drop out of him I could get.
"Damn that was good," he said. He lay back, relaxing, while I started stroking my own cock in earnest. "Blow it all over me," he said in the sexiest way, a tone so erotic it sent me over the edge.
"Fuck!" I yelled. I stood up on the next step and then I came, blasting my load all over his torso. As each shot landed, he took his hand and smeared it across his body, as if he was rubbing it in. It was so fucking hot, I just kept on shooting. When I was done blowing, I was so spent my knees were weak and I had to sit down with a thump to avoid falling. "Damn," I said.
"I heard you were fun," he said.
"I am," I agreed, chuckling.
"I, uh, I hope that was OK," he said nervously.
"Dude, that was awesome," I said. I instinctively leaned in to kiss him, but he didn't respond, so I backed away. "I'll work out with you anytime."
"I'm here every evening," he said.
"So Jeff told you I was an easy piece?" I joked.
"He said you were fun, the most fun he's had in a long time," he said, boosting my ego.
"Dude, the two of you together, that's like a fantasy," I teased. "Are you together?"
"We're not together. We're friends that fuck."
"So my fantasy is real," I joked.
"Sometime when he's around, we'll have to show you that it's no fantasy," he said, in a sultry way. "But we have to take a shower or we'll pass out." Once again, I'd forgotten how hot it had gotten.
"Thanks," I said to him as I got dressed and headed back to my room.
"You need anything, just stop by," he said, and winked. He told me which apartment he was in, then sauntered off. I went back to my room and checked my phone for messages, but there weren't any.
---
December 9, 2000
Escorial, CA
Will
In my dreams, Tony snuck in and woke me up, then fucked me senseless. In reality, that dream resulted in me waking up alone, with a hard on. I was so tempted to just lie in bed all day and mope, but my stomach growled, and that motivated me to get up. I took a quick shower, noting that my arms were still fucking sore, then threw on some sweat pants and a T-shirt for my morning jaunt to the kitchen.
I sat there alone, eating breakfast, feeling sorry for myself. Everyone had been together at the big dinner last night, and I'd been the only one absent. Then I remembered that Darius had bowed out too, and somehow, that made me feel better. I wasn't completely alone. My mind began to wander, flying from emotion to emotion. One minute I was happy that Darius and I weren't there, the next minute I felt alone and isolated. Tonight, JJ would be hosting all of his friends, and evidently some of mine. He'd be there, thriving on their adoration, attention whore that he was.
I decided that this wouldn't be nearly as bad if he wouldn't have invited Ryan. Ryan wouldn't give me the fucking time of day, or do shit with me, but he'd drop everything and spend a Saturday night at JJ's party. I tried to think about our plan to hang on Tuesday, but even that didn't cheer me up, because I just assumed he'd cancel on me like he had in the past.
I hadn't seen my father for a week, and it may be another week or longer before I did. I didn't know if he was coming up here this week, or staying in Malibu. Even if he stayed in Malibu, JJ or Robbie would probably think of reasons to do things with him, if only to make sure we couldn't do something together.
I let these thoughts wrack my mind, until I had really worked myself into a foul mood. Then the sadness engulfed me, real sadness. I got up abruptly, leaving half of my breakfast uneaten, and stormed out of the kitchen, even as a tear fell out of my eye. I hated crying. Hated it. And here I'd let this shit get to me to the point that I'd driven myself to tears. I was sad and pissed off at the same time, and all I could think of was getting back to the solitude of my room.
I wiped my eyes and was looking down when I rounded the corner, moving too fast and plowed right into Matt, knocking him on the floor. "I'm sorry," I said, and held my hand out to help him up.
"Dude, you knocked me on my ass," he said, kind of pissed off. Then he looked at me, and saw how upset I was. He took my hand and hoisted himself up, almost pulling me down at the same time. "What's wrong?"
"Nothing. I'm just being moody," I said. I made to move past him but he stopped me. The next thing I knew, he pulled me into this massive hug. He didn't usually hug me, and when he did, it was pretty perfunctory, but not this time. This time he just wrapped his arms around me and pulled me in. His hugs weren't all that unlike Robbie's, except Matt's body was hard as a rock, while Robbie's was kind of soft and cushy. I pushed my face into his shoulder, letting his shirt absorb my tears, as I let my sadness vent itself. I felt myself drawing strength from him, like a battery that was recharging while being plugged in, until I felt like I was able to pull myself together.
"What's wrong?" he asked me as I pulled away.
"I was just feeling alone," I said. "It's stupid."
"Because you couldn't go to the party?"
"Yeah," I acknowledged. "And the stupidest thing is that I didn't want to be there last night, and I don't want to be there tonight, but it bothers me that I'm not."
"You can go if you want to," he said.
"No, I just needed to make myself miserable," I said. I smiled at him. "I'll bet Wade never does this kind of shit, where he makes himself miserable until he gets all emotional."
"No," he agreed, "but I do."
"You do?"
He nodded. "Lots of times I've done shit like that. Made myself miserable over something that I really shouldn't be upset about."
"So how did you get your mind off of it?"
He grinned. "Fucking. That always does it."
"Cool. Let's go," I said, just to freak him out. He stared at me in shock, until I started laughing at him.
"Asshole," he said, and put his arm around me as I walked back to my room. "If you can't find a fuck, then I'd work off some steam."
I really laughed at that. "That strategy works really well," I said, thinking about Paulo and my encounter last night. "Maybe I'll go work out again."
"Good idea," he said. He patted my back and left me at my room. I walked in, shut the door, and started laughing pretty hysterically at that, and then thought about how crazy I must seem. Then I froze. Was I like my mother? Did I have that ticking time bomb inside of me, ready to go off when I really got stressed? Would I end up like her, in an asylum, with electrodes hooked up to my brain? My mood plummeted again, as I began to wonder just how significant this genetic link was.
Copyright © 2013 Mark Arbour; All Rights Reserved.
35

2
Story Discussion Topic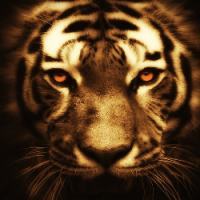 Open Club · 132 members · Last active
A fan club for Mark Arbour to chat about his stories
---
Chapter Comments