Paternity - 7. Chapter 7
Posted on Christmas Day, 2011.
September 22, 2000
Escorial
Palo Alto, CA
Wade
I had just finished getting all of my stuff together when I heard Matt's voice. "You leaving?"
"I'm sorry I woke you up," I said coldly. I'd slept in a guest room because I just couldn't stand to be that close to him right now. Unfortunately, all of my stuff was in our room, so I'd had to come in here to get it all together. I'd tried really hard to be quiet, because I had no desire to talk to him, but the side effect was that it made me look like I was being a nice guy.
"It's fine," he said. "You were being really quiet."
"I'll see you on Sunday night," I said, grabbing my backpack and rolling bag.
"Wade," he said to stop me.
"What?"
"I really am sorry."
"And I really don't believe you," I said. My voice was so frosty it reminded me of my mother. I shut the door behind me, even as I heard him talking, and headed straight out to my car. That I passed on breakfast was an indicator of how hard I was trying to avoid him.
True to his word, Brad's plane was waiting for me at Paly. I really didn't need to worry about breakfast; with Robbie and three hungry teenagers to lug around, Brad kept the plane's galley well stocked. I'd started reviewing the documents my mother sent, but the flight had been so short I hadn't gotten all the way through them. I gathered my things together and put them in my backpack, then bounded down the stairs. My rolling bag would already be stowed in the car by the pilots. At the bottom of the stairs, I found a handsome redhead waiting for me.
"You're Pat, right?" I asked. He was Will's guard.
"I'm flattered that you remember," he said, flirting with me.
"I always remember handsome men," I said, flirting back. Somehow, that brief exchange seemed to transform me. I didn't have to be this withdrawn idiot pining away for my boyfriend, who was more focused on fucking other guys than on being with me. I was young and attractive, and even if I didn't want to get with every guy I met, there was no reason why I couldn't enjoy the attention. "It was nice of you to come pick me up. I could have taken a cab."
He held the back door open for me, but I declined with a smile and sat up front with him. "It was no problem at all. I dropped Will off at school and came straight here. He's really pissed off."
"Why is he pissed off now?" As much as I loved him, he sure could be a bitchy teenager sometimes.
Pat laughed. "He wanted to blow off school to come out here and get you. I think you have hero status in his eyes."
"Most men worship me," I joked, sounding an awful lot like Stef.
"I can see why," he said. "He's bringing a boy home tonight."
"Will is? Is this 'boy' over 21?" Pat laughed.
"No, this one is actually his age. He's going on the retreat with him. They're not exactly friends yet, but hopefully this will change that."
I heard my phone playing "Killer Queen": my mother. "Hello Mother," I answered.
"Hello Wade. And where might you be?" Her voice was cool and direct. She had something on her mind.
"I just landed in Van Nuys, and I'm on my way to Malibu to see Riley."
"Excellent. I will be there tomorrow. We have a problem to discuss."
"Is this something we can talk about on the phone?" I asked curiously.
"Let's just say that it would be nice if you could keep Jeanine away from the press until I get there." I felt myself tense up inside. What had that stupid bitch gone and done?
"I'll get on it, Mother."
"Thank you, Wade. It will be good to see you."
I hung up and sat there, frustrated. "How is Jeanine?" I asked Pat.
"About the same," he said. "She's back from the hospital, but she doesn't seem any different to me."
"That's not good," I said, an understatement.
"No, it's not," he agreed. He left me alone after that, which gave me a chance to review the contracts my mother had sent. I felt as if I'd gone through them with a fine-tooth comb. I know I'm a smart guy, but I'm not an attorney. I needed an expert to help me with these. A quick call to JP hooked me up with a law firm in the City. Evidently one of his former students who was now a lawyer worked there, a guy name Sean Massey. He said the guy was young, but sharp. I could appreciate that. I called to talk to him, and was a little miffed that he wasn't available, but I set up an appointment for Monday afternoon. Monday was the first day of school, but I'd managed to score an awesome schedule this year. I only had classes on Tuesdays and Thursdays. Granted, those days would be grueling, but I figured that having the extra time on Monday and Friday, especially with the demands of hockey, Tiffany, Riley, and the GLBT club, would be worth it.
We got to Malibu and Pat volunteered to take my stuff upstairs to my room. I told him to put it in the guest room. I wasn't really in the mood to deal with Cody. He was a good friend, but he was tighter with Matt than me. I wandered into the kitchen and was kind of surprised to find Brad there. "Don't you ever work?" I asked, teasing him.
"I'm magical. I work but no one sees me do it." That cracked me up. "I stayed here to run interference with Jeanine. She was trying to call the press and rake up some crap about your relationship with Tiffany."
"That's a really bad idea on her part," I said seriously. "Bad enough that my mother is flying out here to talk to me about it tomorrow."
"She's not doing very well," he said. "We have more control over her here than we do at the hospital."
"I'm worried about what my mother will do," I told him candidly. "She pulls no punches when it comes to elections. If she thinks Jeanine is a threat, and she does, she's going to expect you and Robbie to keep her quiet."
"How am I supposed to do that?"
"She views Jeanine as one of your 'people', and you're supposed to handle them. It's how she works. If you fail, you end up in her crosshairs too." It was interesting to watch his reaction. He wasn't afraid of my mother, but he obviously had a healthy respect for her power, and her abilities.
"You realize that if you take Tiffany and Riley back to Palo Alto this weekend, that's going to make things worse, make it harder to contain her."
"I start classes on Tuesday. With clubs, and hockey, and school, I won't have the time to be on a plane half the time. If they stay here, I'm going to end up seeing very little of them. That's not happening, not if I can help it." It occurred to me that I'd said 'them', referring to both Riley and Tiffany.
I expected him to fight harder, but he seemed to get that. "We'll see what we can work out. I was wondering if you'd like to do lunch."
I looked at my watch, and it was only 10:30am. "Cool. Gives me time to see Tiffany and Riley." He nodded and I strolled through the corridor linking the houses and climbed the stairs. There were two nurses at the top of the stairs, one male, and one female.
"Can I help you?" the woman asked.
"I'm Wade Danfield," I said politely. "I'm here to see my son." They looked at me blankly. "Riley."
They suddenly looked at me with recognition. "We're sorry, Mr. Danfield. Ms. Van den Boss is in her room."
"Why are you here?"
"We're keeping an eye on Miss Jeanine," the nurse said.
"I see," I said, even though I didn't. I wandered to Tiffany's room, knocked, then entered. She was holding Riley in her rocking chair, looking somewhat grim and determined. "Hey there," I said cheerfully.
"Wade!" she said enthusiastically. "Look Riley. Your daddy's here!" She let me take him from her, and all of my thoughts and worries about other shit flew out of my mind.
"Well hey there, Riley-boy!" I said, holding him up slightly. I almost chuckled as I heard my Virginia twang get more pronounced when I said that. He didn't really react to me, but he seemed happy enough when I held him. "How are you doing?" I asked Tiffany.
"Well, I'd say shitty, but that doesn't really cover it."
"What's the deal with the nurses guarding the stairs?"
"Jeanine tried to escape yesterday. She was going to leave here with Maddy. I have no idea where she was planning to go, and I don't think she did either. If anything, she's gotten worse."
"What are they doing?" I demanded.
"They've been trying drugs, but they're not working, at least they don't seem to be. The doctors want to try ECT, but that has Brad and Robbie scared shitless."
"What do you think they should do?"
"I think they should try it. She's a mess, Wade. The only thing, the absolute only thing, keeping her on an even keel is Maddy. This has been so hard on JJ. He's been a zombie this past week." That wasn't a huge surprise.
"Is he talking to you?"
She nodded. "I think he's getting the picture on how messed up she is. That and he doesn't really have anyone else to talk to. He spends most of his time at school, or skating, but there's an hour or so in the evening for him to fill. Now it's empty."
"So what's your plan?" I asked her.
"You want me to move to Palo Alto so we can have this big, happy family with a constant ménage a trios," she joked.
"I think it will be mostly you and me," I told her. "Matt and I are having issues."
"Something else we have in common," she observed wryly. "When do you want to leave?"
"Sunday." She nodded gravely. "Classes start on Monday, and even though I don't have any, I have an appointment with a lawyer in San Francisco to go through all those papers my mother sent."
"Didn't you go through them?"
"Yeah, but I'm not a lawyer. I need someone else to look at them, to make sure we both know what we're signing off on." I stroked Riley's back gently, and then looked at her meaningfully. "I didn't even think about this, but you should get a lawyer to look at them too."
"I get the feeling that you're watching out for all three of us, but I'll think about it," she said.
"I'd pay for it, if you want one," I offered. She gave me a dirty look. "Look, I don't know if you have a fortune, or you're broke. I'm just offering."
"I survive," she said mysteriously. "Didn't your mother find out about that too?"
"I'll ask her when she gets here tomorrow."
"She's coming back? Her maternal feelings are that strong?"
"Hardly," I said, chuckling. "Jeanine's been causing problems. My mother found out that she's been making noises about talking to the press about you."
"That bitch. If she wasn't so sick, it would be easy to hate her."
"My mother is coming out here to make sure everyone knows she's going to go no-rules on Jeanine if she doesn't shut the fuck up. Riley's a side benefit."
"If I leave, that may make the risk worse."
I sighed. "Everyone keeps saying that, but I don't agree. I know it's self-serving for me to say that, but I think that if you're gone, and she has to grapple with reality, it will be better for her in the long run."
"You're a psych major?" she teased me.
"Pre-law," I said. "Same thing." She still hadn't answered my question about Sunday, and while I was enjoying hanging out with the two of them, that level of indecisiveness over something so important was grating on my nerves. "So what about Sunday?"
"How will we get to Paly?" she asked. She was messing with me.
"You got a car?"
"Not one that you'd want to drive," she said. "I've got a VW convertible."
"And I'm betting it's white," I teased. She gave me a dirty look, but nodded. "How come someone as tough as you has these princess-like accessories?"
"Wanna see my tiara?" I laughed. "My grandparents take care of me. That's what they think their little girl should drive."
I was kind of surprised that Jeanine hadn't bought her something nicer, or that Brad, Robbie, or Stef hadn't stepped in. "If you were a hot guy, Stef would have bought you a new car."
"He offered. I don't know, I feel like I take enough from them, just living here. Besides, Jeanine would have made me feel like a gold-digger. It's a theme she's been using lately."
"Well, I'm going to get you a new car so I don't have to drive a VW convertible up to Paly," I told her as I wrapped an arm around her. "Dig for the gold, baby. Dig for the gold." She laughed at that. "What do you want?"
"Something safe, but not a minivan," she said.
"I'll work on it. In the meantime, Brad wants to have lunch with me."
"What's that about?"
I smiled. "He's heard about the big fight Matt and I had last night, and he wants to know what it's all about. I'm betting that Stef's been pumping JP for info all morning and gotten nowhere, and Matt probably avoided both of them, so they're looking to me to tell them what's going on."
"Gay guys are the biggest gossips."
"Some of us can keep a secret," I said.
"So I finally meet my Prince Charming, but he has a dick, and I don't like those all that much, but he does."
"I'm more versatile than that," I said, flirting. I moved closer in a gesture that was really more playful than suggestive. "Or don't you remember?"
"I remember," she said, pushing me away. "Go eat."
"I'll see you later," I said. I gave Riley a last kiss, and headed down to find Brad finishing up a phone call. It didn't take long. "So where are we going?"
"There's a new bistro in town. We'll see if I can get us a table without Robbie being with us." I chuckled and headed to the garage and hopped into his Porsche.
"I heard there was some drama at Escorial last night," he said.
"I told Tiffany that's why you were taking me to lunch. Couldn't Stef get anything out of JP?"
Brad frowned. "He's as tight-lipped as ever."
"What about Matt?"
"I don't even think he's awake yet." He paused to downshift the Porsche as we wound down PCH. "Stef said you were yelling, though, and that's a big deal."
I was pretending as if I didn't want to talk to him, but in reality, I did. Brad and I were pretty tight; I didn't really realize how tight we were until he told me that he would have asked me to be in his wedding party if he'd been allowed to have a fourth person. That was one of those moments that sort of made us both understand that our friendship was pretty deep. "Matt's infatuated with this guy. His name's Carl Haupt. And Carl's playing Matt like Carson played Robbie."
Brad wasn't real good at hiding his emotions, so it was interesting to see the reactions that comment sparked in him. Anger, sadness, and intense irritation. "Are you kidding me?"
"Matt's gotten really competitive, even more competitive than he used to be, since he took over as captain of the hockey team," I said factually, even though that was just a hypothesis on my part. "This guy feeds on that, and fuels it."
"I thought you had an open relationship."
"We do. But when he starts bailing on me to go spend time with this guy, that changes things." I said that to him, yet I'd never really thought about that much myself. Was this an ego thing on my part? "I see a threat, I told him about it, and he basically blew me off."
"You asked him to give this guy up for you?"
"More or less."
"And he said no?"
"More or less." We got to the restaurant, and despite Brad's gloomy predictions, they sat us right away, even though there were people waiting. I waited until we ordered drinks to continue. "He thinks that because I'm a father, I suddenly want to settle down and be a suburban drone. He wants to enjoy his last two years of college. He wants to party like a rock star, fuck anything that moves, and play hockey. He sees me as the buzz-kill dude, standing there destroying this life he loves."
"That's a tough life to give up." He was drawing me out and I knew it, but I let him.
"I'm not asking him to do that. But he's letting this guy fuck with his mind, and I called him on it. I told him that he's messed around with tons of people and I haven't said shit. This one guy bothers me. I'm not getting why that's not enough."
"You realize that I can't play devil's advocate on this one. I'm totally where you are on this," he said with a grin.
"Maybe it's a genetic flaw," I teased. Robbie had done almost the same thing with Carson, and totally fucked up their relationship. Like father, like son?
"I think that some guys get vulnerable when they're stressed out. And I think there are other people that feed on that. When the two link up, it's a perfect storm."
"Well, this is a perfect storm, but that's not what caused the yelling." He waited for me to continue. "Carl evidently was abused by his father. I guess his dad used to beat the shit out of him. Matt told him that was something we have in common: abusive fathers." Brad's jaw dropped, and he just stared at me, stunned.
"Wow," he finally said. "So that's why there was yelling in the Great Hall."
"That's why," I said. I felt my eyes get watery as I thought about it. "We'd gone up to Muir Woods the other day to go hiking when I first confronted him about Carl, and I told him that that time, that spot, when he said he wouldn't stop seeing the guy, that's when our relationship was starting to unravel. I was wrong. It was last night, last night when I found out he'd said that to Carl. That was it, because now I don't trust him anymore."
"You have some tough choices to make," he said.
"Not really." He looked at me oddly. "We've always had this open relationship, but I've never really done much. I mean, he goes out and finds guys to fuck, or to fuck him. I may find the odd guy to blow, but that's pretty much it. In fact, you and I have a friend in common."
"What do you mean?" he asked, trying to play dumb.
"I can figure things out," I said. "That ride with Klip back from the Chinese restaurant was more than just a ride home." He didn't say anything, and I didn't press him. I'd known, more or less, that he'd done it. Now it was confirmed.
"So now you're going to fuck other guys?"
"Probably. I'm just going to treat our relationship the same way that he has. I still love the guy. I always will." I made it sound like my feelings for Matt were negligible, when they weren't. I was smart enough to know that I'd been hurt, but that my feelings were there and they were strong. They were just temporarily clouded by anger. "But I'm not going to be the one who wears a fucking chastity belt."
"How will he handle that?"
"Badly. He'll be jealous and obnoxious. Part of me wants him to be that way, but mostly I don't. I chewed him out, accusing him of exploring his options. He's not a guy who will settle down anytime soon. He's not a guy who can be with just me, at least not right now. I want to be with him. I love him. But since he can't do that, I might as well enjoy other guys too."
"I did that," he said. "It can be fun."
"Yeah, but you were focused on getting laid," I said, teasing him. "I'm more into meeting other guys and getting to know them."
"Actually, I did that. It's dangerous. It's dangerous for you, because you may end up loving more than one person."
"Maybe I can love more than one person." That was a foreign concept to him, but I wasn't so convinced I couldn't do it. I sighed. "I think that I need to do this to tone down our relationship a little bit. He's not willing to settle down, so maybe if I give myself some freedom, I'll be willing to be content with that."
He eyed me dubiously. "It's dangerous for Matt, because he'll be crazy jealous."
"I think he'll adapt." I really did think he would. If he didn't, maybe he'd grow up a little bit and calm down.
"And it's dangerous for the other guy, if you end up leading him on."
"That's the one that worries me," I admitted. "I think that all I can do is be open and honest with him, whoever he is."
"You're so much calmer about this than I was."
"I'm calmer than you about everything," I joked, cracking us both up. "I'm just not going to stress about it. He defined the rules; I'm willing to live with them."
"You're taking Tiffany back to Paly with you on Sunday?"
"I am," I said assertively.
He just nodded, and then we talked about other things that weren't so laden with emotions while we finished lunch. After lunch, he took me to the Volvo dealer where I bought Tiffany a new XC70 station wagon.
"A Volvo?" Brad asked dubiously.
"She said she wanted a safe car. What's safer than a Volvo?" That's what they'd built their reputation on. "Besides, I got her a red one. That's pretty sporty." We laughed about it, but Tiffany loved it, especially the custom Volvo child seat that fit perfectly in the back seat. I still hadn't seen Jeanine; it was as if she was avoiding me. I went back to my bedroom and crashed. I hadn't gotten much sleep last night. I set an alarm to wake me up for dinner, but it was pre-empted when my phone rang. I knew from the ring tone that it was Matt. It was "Hot Blooded" by Foreigner.
"Hey," I said drowsily.
"I'm sorry. Did I wake you up?" He was being really nice. I could feel the guilt dripping from his voice.
"I need to get up and get ready for dinner anyway," I said in a neutral tone.
"When will you be home?"
"Sometime Sunday night. Tiffany, Riley, and I are driving up." I wanted to make a smart-ass comment about parental responsibilities and how he should run away in terror, but I refrained.
"I really need to talk to you."
"You know where I am."
"You want me to come to LA? I have a practice tomorrow."
"Then you'll have to wait. I didn't think I was on your priority list anyway, so don't worry about it."
"Wade, you know I love you."
"Yeah, Matt, I know you do. And I love you. But you're not willing to do much to show me that you do, and you totally betrayed me. So now I'm stuck in a relationship with a guy who's a total slut, and I can't trust him." He said nothing. "I asked you to give up Carl, you wouldn't. Instead, you told him something about me that was so personal, almost no one knows. You told this to a guy I don't even like." I felt myself getting angry, felt myself losing control again. "I'm not ready to talk to you about this."
"I'll give him up if you want me to," he said, like it was a major sacrifice.
"Dude, the guy is a total douche bag," I said, almost yelling. "What else is he going to worm out of you?"
"I said I'd give him up!"
"You said you'd give him up if I wanted you to. Wrong answer. The right answer was that you were giving him up because you wanted to, because he was playing you and even though you've been a big dumbass this past month, you finally grew half a fucking brain and figured it out. When you get there, call me. I have to go." I waited to give him a chance to say something, but he didn't, so I hung up.
Dinner was pleasant, primarily because Will had a friend there. Ryan Grafton was his name, and if I were 15, he'd be a walking wet dream. Damn, Will had good taste in men. Jeanine didn't join us, but Tiffany did. She and JJ had fun embarrassing Will.
"So what are you doing tonight?" Cody asked me.
"Getting some sleep."
"That's too bad," he said with a leer. He was such a sexy guy, but I was so not into being with him. He was too much like Matt; too slutty. "I'm going to a party. Wanna come?"
Now that was kind of interesting. "What kind of party?"
"Is that the shin-dig that Ben Solomon is throwing?" Robbie asked. Cody nodded. "Should be a fun time."
"Why aren't you going?" I asked Robbie.
"It's more of a younger crowd." That really shocked me. He was almost hysterical in his attempts to stop aging.
"Will there be lots of celebrities there?" Ryan asked.
"Some, but it's more of the off-lot people. Agents and lawyers, producers, the business crowd."
"I'll go for a while," I said. It sounded like fun. "Guess I better change clothes."
"Yeah. Try to look hot."
"Wade always looks hot," Will said. And then I saw the most extraordinary thing. His friend Ryan almost looked jealous.
"I do," I said, winking at both of them. I went up and took another shower so I could really get my hair right, and tried to pick something similar to what Cody would wear. It didn't matter. In the end, I still looked like I was a college student.
"You look great!" Cody said as he held the door for me. I felt like Cinderella.
"I look like a college student."
"You are a college student. That's hot." He started the car and drove off. "You can either look like that, with trendy jeans and a nice shirt, or wear a suit. Either way, you'll look young. In Hollywood, that's what it's all about."
"Whatever."
"You talk to Matt?"
"You planning to grill me about this too?" I asked, and not nicely.
"Dude, he just called me all freaked out. I told him we were going to a party, and he freaked out even more."
"Yeah, well he'll find a shoulder to cry on, or a dick to suck," I said dismissively. Cody left it at that.
We got to the party and it was kind of low keyed. Cody bolted as soon as we got there to run off after one of his clients, and probably to find an orgy. I made myself at home by the bar. Some of the women came up and flirted with me, but left when they didn't get very far. None of the guys did. I must have been giving off 'straight' vibes. I was wondering if I was guilty of the same thing Darius had accused Will of. I was wondering if I had no game.
"I don't think we've met," a deep voice said next to me. I pivoted in my chair to find myself looking at the chest of a pretty tall guy. He was probably in his late 20s, and looked like he was Hispanic, or really tanned. "I'm Alex Hernandez." This guy was handsome, really handsome, but then again, damn near all the guys at this party were.
"Wade Danfield," I said, shaking his hand as I stood up.
"So what brings you to this party?" he asked.
"I came with a friend," I said. "Cody Warren."
"Ah," he said. He looked around, as if he were plotting. "You want to go somewhere and talk?"
In other words, did I want to sneak off and fuck? I thought about Matt. He'd jump at the chance, and have his pants off so fast this guy would think he'd been nude to begin with. I was so not into that. "Maybe some other time," I said, shutting him down. He just shrugged and wandered off to find a guy to play with.
"He's not used to getting turned down," another deep voice said, this time from behind me. But I knew that voice. That voice belonged to our host: Ben Solomon.
"I'll bet," I said. The other guy had been sexy because he looked good. This guy was sexy because of who he was. It's not that he was a slouch in the looks department. He had dark hair and brown eyes, eyes that blazed with an inner strength. His nose looked like it had been pared down a bit, the remnants of what had probably once been a huge hooked thing, but it was still a bit crooked, which made him seen more masculine. It didn't take much to figure out that he'd probably broken it playing sports of some kind. Cody had told me that he was an investment banker, and he bankrolled companies in the entertainment industry. He was 27 years old, and in this role courtesy of his father. He was handling the Hollywood side of their banking business. "I'm not a one-night-stand kind of guy."
"Too bad," he said, but smiled.
"You're a banker. Good investments take time."
"Yes they do," he agreed. "How about if we mark off some of that time with a game of pool?"
"Is that like billiards?" I asked, sounding like a blue-blooded east-coaster. I was just playing him: I know how to play pool.
"It's similar. I'll show you." He led me to a room in his house that was dominated by a pool table. It was clearly designed to be a man's room, what with the pub-like décor. He started off easy, letting me make a few shots, but then he ramped it up and just killed me. This guy was good.
"Dude, you don't treat your guests very well," I joked after he'd beat me for the third time.
"Your problem is that you think you've got a hockey stick in your hand," he joked. He'd asked me all about my life, and all he'd really gotten out of me was that I went to Stanford and played hockey there. I guess I wasn't willing to be that intimate with someone else yet, to reveal my inner self, or much of myself at all.
"Alright smart ass, show me how it's done," I said, as I was bending over the table, getting ready to shoot. He came up behind me and molded his body to mine. His hands wrapped around mine as he gently adjusted the way I held the stick, and pushed the stick forward, showing me just how much pressure to apply. The heat of his body seemed to sear into my skin. It was one sexy pool lesson.
"Just like that," he said. I missed the shot, primarily because I was dazed from the demo, and he went on to win the game. "I should get back to my party."
"It was nice of you to take this much time to show me your game," I said flirting, the double entendre lying there on the table.
He walked up to me and really surprised me by wrapping his arms around me and planting a really nice kiss on me. His lips were strong, and the whole effect was of a man taking charge of the situation. He left me almost breathless. "Wade Danfield," he said, as if he were appraising me as he backed away from me. "It was nice to meet you. Call me next time you're in town."
"That would require a number," I said. He'd intended that sexy line to be his exit, and I'd blown it by reminding him about that little detail. He seemed more amused by that than frustrated.
"You give me yours, and I'll call you," he said. So I did.
Copyright © 2013 Mark Arbour; All Rights Reserved.
Story Discussion Topic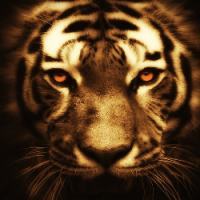 Open Club · 132 members · Last active
A fan club for Mark Arbour to chat about his stories
---
Chapter Comments