Paternity - 66. Chapter 66
November 22, 2000
Escorial, CA
Will
I sat on the patio with Wade and Matt, staring toward the house that Darius had just vanished into. What the fuck was his deal? I just didn't get his attitude. It was like no matter what Jeanine did to me, it was irrelevant to him, just because she'd taken care of him. I could see why he would be loyal to her, why he would love her, but that didn't mean I had to. But what really bugged me was the way he instinctively jumped all over my ass and assumed that I was wrong. What the fuck was with that? Growing up, I thought we'd been close. I knew that I had a tighter bond with Darius than JJ did, and I prided myself on our relationship. Darius was the coolest dude around, and he'd extended his aura to me.
Only now he didn't. Now he wasn't the coolest dude around, and he was pretty much determined to slam me and undermine me whenever he could, with one exception. That one exception, tonight, when he'd stood up for me, was the only thing not keeping me from writing him completely off. He was confusing the shit out of me. One minute he's slicing and dicing me, the next minute he's backing me up, and then he goes back to ripping the shit out of me. He was starting to seem as crazy and erratic as my mother. I'd been working diligently to remove whacked out people from my life, or at least from control of it. I'd effectively neutered my dad and Robbie, or so it seemed, and I'd extracted myself from my mother's evil clutches, but Darius was living up here, and he'd be around a lot. It was frustrating as hell to think that I'd have to deal with his bullshit just as I was getting the rest of my world in order.
I sat there, my emotions roiling after yet another rollercoaster ride, courtesy of my family. "Are you alright?" Wade asked gently.
"No, I'm not alright," I snapped. "I had a great day with my dad, only to get up here and have Grand bust my balls for fucking up the family, have Robbie give me shit for not wanting to spend time with my whacked-out bitch from hell of a mother, having to put up with JJ piling on with his bullshit, and finally, getting a bunch of crap from Darius."
"At least it's all over now," Matt observed philosophically.
"Only it's not. I'm not going to be everyone's God damn punching bag," I said resolutely, with perhaps a bit too much volume. "I'm going to make sure these people understand I'm not putting up with their shit."
"Will," Wade said calmly, making me pause. "If you want to go and explain to them why they pissed you off, that's fine, but I've been really impressed with how well you've controlled your temper. Don't blow it now."
I stood up to go, thinking about what he said. He was telling me to make my point, not a scene. "I'll do my best," I told him. "Thanks."
"You owe me one," Wade said, grinning. "You can remind me of that tomorrow when we're in Virginia."
"Deal," I said, smiling back at him, and strode into the house. I headed straight for Grand's study, and wasn't too surprised to find him in there. Stef was with him.
"You are ready to go out?" Stef asked me pleasantly. "Are you going to change first?"
"Ella should be up here soon," I said. "Is there something wrong with the way I'm dressed?" I was wearing my normal garb: a pair of jeans, a T-shirt, and some flip-flops. The flip-flops were a little eccentric, but it was my way of flaunting my Southern California roots.
"You are not exactly dressed for a party," he observed. "Maybe we can help you out."
"Maybe," I said grumpily. "In the meantime, I need to talk to you," I said to Grand.
"And what do you want to talk to me about?" Grand asked.
"Your little speech at dinner," I said, but in a nice way.
He tilted his head slightly. "You have my full attention."
"I understand what you were saying, and I get that you were directing a lot of that at me, but I want you to know that it really hurt my feelings." I saw that hit him, not because I was being mean, which I wasn't, but because he wasn't expecting me to talk to him like that, and to talk about how I felt.
"That was not my intention," he said. I waited, wondering if he'd apologize for upsetting me, but he didn't.
"It was not your intention to make me feel like you were directing that at me, or it was not your intention to hurt my feelings?" I asked, my voice firm and steady. Stef watched us both with interest, but said nothing.
"I think it is reasonable to include you in that statement, since you were a key part of many of the conflicts," Grand observed. "You have had several epiphanies over these past few months, and have accepted a goodly amount of responsibility for them already. I did not think you would be offended."
"I can see your point, but here's how it looked through my eyes," I said calmly. "I feel like I've been in this massive battle, where I've had to fight damn near everyone in this family, and some of the times, I've been all by myself. I feel like I've done what I had to do for my own survival. Your comments made it seem like I had different options. I'm not seeing that."
"I have been there for you throughout these conflicts," Stef said, annoyed.
"Yes, you have, except in Norway," I told him, and tried to be loving when I did. My mention of Norway prompted Grand to glance over at him, which induced a very guilty expression on Stef's face. I walked over and put my arm around him. "You've taken some really tough stands against my dad and Robbie for me. And I knew that no matter what happened, you'd always be there to help me out." That got a weak smile from him.
"I did not mean to make you feel guilty, or imply that you chose the wrong course of action," Grand said, more to keep Stef from getting upset than anything, or so I guessed. "I am just hoping that we can learn to resolve our issues in a more civil manner."
"That's why I'm here, telling you how I feel about this, instead of beating up your car," I said to him with a smile.
He chuckled. "I think that is a remarkably good choice." I smiled and nodded, then left them alone. I didn't really want to create a problem, I just wanted Grand to know how I felt about things, and I wanted to call him on it so he didn't slam me again like that.
I went from there into the family room and flipped on the television, watching mindless drivel while I waited for Ella to show up. She said there was a party at some guy's house in Atherton, and she wanted to introduce me to some people. I figured that it was a good way for me to see what people were like at Menlo, or at least people in her group. From what John said, she ran with the popular crowd, not that he didn't, but he was younger. She'd be hanging around with mostly juniors and seniors, which was a little intimidating. I'd have to do my best not to seem like a punk freshman.
Ella came breezing into the room with Darius, and that surprised me. I didn't know he was going to the party. "Hey," she said cheerfully, then looked at my clothes. "We may need to work on your outfit."
"Boys don't wear outfits," I said, smiling. "What's wrong with what I'm wearing?" Stef strolled into the room, conveniently enough, carrying some jeans.
"I bought these for you when I was up in the City," he said.
I looked at them. "Diesel jeans? What am I, a trucker?"
"They're all the rage, and you can only get them in The City," Ella said. "Now you just need a different shirt." She eyed me up and down. "Do you have an Abercrombie polo?"
"I've got a dark blue one," I told her.
She handed me the jeans. "Good. Go change."
"Fine," I said, and hurried down to my room. The jeans actually fit me really well. They were loose, but somehow they still managed to make my ass look cute. I studied myself in the mirror and decided that I looked like an A&F drone, and that was pretty irritating, but I gave in to the inevitable, and went back upstairs.
"You look great!" Ella exclaimed. "I'm not sure about the flip-flops though."
"Look, I wore the jeans, and they do look good on me, and I wore the A&F shirt, and it looks fine. But the flip-flops stay."
"They're unique," she said.
Stef nodded. "They work."
"You ready to go?" Darius asked in a neutral tone. He was evidently as tired of laboring over my wardrobe as I was.
"Yeah," I said simply, and followed them out to his Jeep. I sat in back.
"You said this party is in Atherton?" he asked Ella.
"It is," she responded. "I'll tell you how to get there. Head for the El Camino." I almost laughed at that. Darius was horrible with directions.
"So who all will be at this party?" I asked her.
"Pretty much everyone who is still in town," she said. I guess 'everyone' meant her group of friends. "It's at Brendan Shaughnessy's house. He's on the water polo team."
"Cool."
"He's a junior, but he's got a little brother who's a freshman. His name is Sean. I'll introduce you. He's also got an older brother named Patrick, but he goes to college at the University of Washington. He may not be back yet."
"I think you should introduce me to Patrick," I said with a leer, making her giggle.
"I don't know," Darius said. "Your track record with guys named Pat isn't very good."
It took me a second to realize he was joking, and that made it funnier. "No shit," I said, even as I cracked up.
We pulled up to this monster house in Atherton, which wasn't all that unusual, since there were a lot of monster houses in Atherton. Ella saw a friend of hers getting out of the car and got ready to jump out, but stopped herself. "Go ahead," Darius said. "We'll catch up with you."
She took off and that left us alone in the Jeep. "You won't know many people at this party," he said. "It's not like in Malibu."
"You think I can't make friends?" I asked acidly.
"I think it's a challenge for you," he said, being a smartass, then got all serious. "You want me to help you fit in or not?"
I decided that regardless of whether his advice was useful or not, it would be interesting to hear. "Go on."
"As soon as we get there, find the bathroom, and have a mirror talk."
"A mirror talk?" I asked.
"Yeah. You look in the mirror and tell yourself what a cool dude you are, and how everyone else wishes they were you, or could have you. Boost yourself up. Get cocky."
"Dude, seriously?" I asked, trying not to laugh. "I've never done that before."
He aimed the mirror at me. "I'm Will Schluter, and I'm hot as fuck," he said, pretending he was me talking. He waited for me to stop laughing before he went on. "I've got the world by the balls. I can have anything I want, do anything I want, and if I get into trouble, my powerful-as-fuck family will make sure it's all good. I look great, I look fucking great. Everyone wants me. They look at me, trying to figure out how to get in my pants. But I'm gonna make them work for it."
I stared at him, amazed, even though after he said that I did feel pretty confident. "Dude, is that how you do it?"
"Yeah. I tell myself how awesome I am, and convince myself and that usually lasts me through a party, and then afterward the reality sets in." I laughed with him, and we got out and headed into the house.
We walked into the house and found Ella talking to a bunch of guys who had to all be juniors and seniors. She saw me and put her arm around me. "This is Will," she said, introducing me to a handsome guy with dirty blond hair.
"Brendan," he said with a nod. "Welcome."
"Thanks," I said casually, mirroring his tone, but feeling a little out of place. I usually felt pretty mature, but suddenly I felt like a total punk. "Um, can I use your bathroom?"
"Sure. Use the one upstairs." I nodded and walked up the long flight of stairs to the second floor and looked around, confused, wondering which room was the bathroom. I wandered down the hall until I found a door that seemed like it might lead to a bathroom and then opened it carefully. It was a cool room, and empty, with a toilet, a vanity, and a glass door that must lead to a shower.
I locked the door and walked up to the mirror, pausing to admire myself. I was about to do my normal thing, where I shredded myself to pieces, but I remembered that the point was to make myself more confident, to give myself that cocky air that Darius had. I admired my dark hair, flashing green eyes, and decided that I had handsome features. That made me smile, so I admired my perfect teeth, courtesy of good orthodontia and caps. I pulled off my shirt, nodding at my upper body with satisfaction. My time surfing, and in the gym, had given me a slim torso with abs and pecs that bulged out just slightly, and arms with biceps big enough to look sexy when I bent my arm.
"You're a handsome dude, Will Schluter," I said to the mirror, even as I giggled. "You've got the world by the balls. You could start spending money like a drunken whore and never run out. You can go anywhere, do anything you want. And now that you're an adult, no one can fucking stop you. You've got everything: looks, money, and the biggest dick at this party. You can get any guy here to fuck you, even if he is straight, that's how hot you are."
I heard chuckling behind me and looked in the mirror just in time to see this amazingly handsome guy walking out of the shower with just a towel wrapped around his waist. He looked a lot like Brendan, but his body was really developed, so this must be Pat, his older brother. I stopped lusting at his body and felt completely humiliated. He had that shit-eating grin on his face, and he'd busted me so bad, making a total ass out of myself, that there wasn't a fucking thing I could do to save the situation. I looked at my face in the mirror and saw that it was redder than it had ever been. "So you're Will Schluter, the hottest guy at the party, with the biggest dick?" he asked me, even as he started laughing. "Dude, that's fucking hilarious."
"I'm sorry. I didn't know anyone was in here," I said nervously. I wanted to drop dead right there on the spot. The only thing I could do in this situation was to run, and that's what I did, tearing toward the door. Unfortunately, Pat was faster, and he beat me to the door and put his hand on it, blocking my way.
"Let me go!" I demanded.
"Don't you want to put your shirt on first?" he asked, chuckling.
"Oh yeah," I said. I was so fucked up, and so disoriented, I'd forgotten about that. If I'd had an ounce of self-respect left in my body, forgetting all about my shirt removed it. I walked back over to the mirror and grabbed my shirt. I lifted it up to slide it over my body when I felt his hands on my torso.
"I'm a straight guy," he said. "You think you can get me to fuck you?" His hands ran up my torso, and up my arms, and pulled my shirt back off of me. His mouth nuzzled against my neck, and the whole mood changed. I felt my panic, my humiliation, completely fade, replaced by lust.
"I don't know. You like a really tight ass?" I asked, grimacing internally at how I was talking to him just like I talked to Tony.
"Sometimes," he said, as he thrust against me, so I could feel his erection even through the material of his towel and my jeans.
"What about now?" I asked.
"Maybe," he said, even as his hands ran across my nipples. I rotated around and dropped to my knees, pulling his towel off as I did. He had a nice dick, probably almost seven inches long, but not too thick, at least not after Tony and Jeff. I inhaled him and started to slowly blow him. "God, that's fucking great," he said, and exhaled loudly.
"Mmmm," I moaned, letting the vibration from my mouth transmit directly onto his cock. He had just gotten out of the shower, and smelled kind of like soap. I worked him, enjoying his nice cock and his sexy body, until he stopped me.
"Weren't you going to show me that tight ass of yours?" he asked, his voice husky.
I pulled a condom out of my pocket and put it on him, opened a packet of lube and got him slathered up, then stood up, dropped my jeans, and bent over in front of the mirror. I could see the look of desire on his face as I felt his hand brush along my crack, teasing me at first, and then probing with a purpose to loosen me up. I writhed back into his fingers even while I watched his magnificent form in the mirror. I saw him move up behind me and line his cock up with my hole, felt the pressure as he pressed against my ring, felt the brief shot of pain as he penetrated me, then felt the incredible wave of bliss as he began to fuck me.
He'd said he was a straight guy, and even though he was plowing into my ass, I could see that he probably was. His moves were a lot like a guy would use on a girl, the way he alternated his pace and positions, and the way he focused on my chest, and didn't touch my dick at all. I didn't give a shit; I just went along for the ride, thankful that this boy had some serious endurance. His pace picked up, and I could tell that he was on a mission to blow, so I frantically began to stroke my own dick. I brought myself off first, blasting my wad all over the sink, and just as I was coming off my orgasmic high, he had his. He let out this loud groan and just pumped his load into the condom, in what was one really long orgasm. He pulled out of me gently when he was done, ripped the condom off in one fluid movement and flushed it down the toilet, then looked kind of guilty.
"Thanks," he said sheepishly.
"Dude, that was incredible. You're one amazing fuck. Women must love you."
"They do," he said, and patted my ass. He vanished through the glass door, and I looked after him, noticing that it had another exit into what must be his room. I got cleaned up, wiped off the sink, took some pains with my appearance, and then went back down to the party.
I found Ella and Darius with a group of people, all of whom looked like seniors. "That took a while," Darius said.
"I had some problems with the mirror," I said, but blushed slightly, almost giving my game away. No one else got it, but he did, and just shook his head, even as he grinned slightly.
I snagged a glass of the punch everyone was drinking, and it had to have Everclear in it; it seemed pretty potent. I was having a good time, meeting the uber-crowd at Menlo and hanging out with them, all while copping a pretty good buzz. I decided to go get some more punch, but I turned around abruptly, and totally ran into someone.
"Fuck!" the other person said loudly. I looked up and found myself eyeball to eyeball with a really handsome guy. He had brown eyes, curly brown hair, and a wide face accentuated by a nose that looked like it had been treated to some plastic surgery. This guy had classic Jewish looks. He was as tall as I was, and about as big as I was too. I looked at his chest and noticed that he'd been carrying punch, and when I'd run into him, I'd spilled it all over his light blue Abercrombie and Fitch polo.
"Dude, I am so sorry," I said sincerely.
"Yeah, you're sorry, but my shirt is ruined," he groused.
"It's not ruined; it just needs to be washed. You want to trade?" I asked. I was about his size. He just stared at me. "Come on," I said, and led him into the kitchen. I grabbed some paper towels and instinctively started wiping his shirt off, until we both seemed to realize that I was rubbing my hand across his nipples. He took it off, exposing his nice chest, a little more developed than mine, and his flat abs. But the sexiest part of all was this light treasure trail that vanished seductively into his jeans. I was worried that he'd busted me looking at him, so I hurriedly focused on his shirt.
"Dude, it's still stained, and now it's wet too," he said, looking down at his shirt.
"If it's ruined, I'll buy you a new one," I said. "I'm Will Schluter."
"Noah Robbins," he said. "You don't have to buy me a new shirt."
"Yeah he does, since that's the only decent shirt you own," an obnoxious voice said. I turned to find a really hot guy, with light brown hair and light brown eyes, wearing a shirt that barely hid his amazingly fit body. I couldn't tell if this guy was being an asshole, or just joking around.
"Fuck off, Carter," Noah said, and with enough animosity to show me he wasn't joking around.
"You'll have to go shopping tomorrow, when you're back home in Sunnyvale," Carter sneered, then laughed as he walked off.
"Asshole," Noah said, shaking his head.
"What was that all about?" I asked.
"That's Carter Watkins. He just likes to give me shit," Noah said, blowing it off.
"Dude, I meant what I said. If it's ruined, I'm replacing it," I said firmly.
"It's fine," he insisted.
I pulled out my phone. "I'll give you my digits just in case. What's your number?"
He looked uncomfortable. "I don't have a cell phone, but you can call me at home." He gave me his number and I programmed it into my phone. "In the meantime, I have to figure out what to do for the rest of the party."
"You could just go shirtless," I joked. "Show off your hot body."
"That's one choice," he joked. "I'll have to borrow a shirt from Brendan." We tracked down Brendan and he reluctantly pulled himself away from the party to grab a spare shirt for Noah. I made sure I kept his stained one.
"I'm going to get it cleaned for you," I insisted.
"Fine," he agreed reluctantly, like he didn't want to be parted from his precious A&F shirt. "I haven't seen you around here before."
"I'm moving up here in December. I live in Malibu right now, but I'll be staying with my grandparents in Palo Alto." He seemed to cringe at those geographic locations, both known havens of the wealthy. It didn't take a rocket scientist to figure out that this guy didn't come from a rich family. "You go to Menlo?"
"Why? You think I can't afford it?" he demanded rudely.
"Dude, what the fuck?" I asked him. "I don't know anything about you." He looked really frustrated. "Come on."
"What?" he asked.
"Come on," I said again, and led him outside. It was kind of cold, but I led him out into the back yard and found a secluded corner, then pulled out a joint.
"I don't smoke," he said.
"I do," I said. He watched me inhale, and then kind of grimaced. "You sure?" I asked.
"What the fuck," he said, and took the J from me.
"So do you go to Menlo?" I asked. He took a drag, and did it in a really sexy way, or at least he did until he started coughing.
"Yeah," he said, after he finally stopped hacking. "Got in on a scholarship."
"That means you're smart," I said. "I like smart dudes." He gave me an odd look, and I had to remind myself that not everyone here knew I was gay. That must have seemed kind of strange to him.
"I'm smart," he agreed, then we both giggled at his arrogance, and because we were stoned. "I'm also fucking freezing."
"Let's go back inside," I said, even though I'd enjoyed being out here with him. We went back into the house and I spotted Darius and Ella in a group of about six people, so I headed toward them.
"You know El?" he asked.
"Yeah. She lives with my aunt. She's dating my brother."
"You're that Will," he said, as if they'd talked about me, and he suddenly realized who I was.
"I'm famous," I joked, cracking us up.
"El's awesome," he said, with that moonstruck look guys usually get when they're around her.
We walked up to the group Darius and Ella were in, but it turned out to be a major buzz kill. I could feel the tension coming from the group even before we joined it, and it didn't take long to figure out why. Carter Watkins was in their group, and Ella must have been at least a little drunk, because she was standing really close to him, clearly flirting with him. She had her arm around him, all but hanging on him, while she occasionally touched his stomach with her other hand. I stopped and stared, stunned at how she was acting. Anyone watching her would guess that Carter would be fucking her within the hour. What was worse was that Darius stood close to her but facing away from her, pretending like he didn't know what she was doing, looking calm to anyone who didn't know him. To someone who did, like me, I could tell he was seething inside. I couldn't figure out what Ella's game was, whether she was trying to make Darius jealous, or whether she was just oblivious, but this was dangerous. Carter was playing it like the perfect asshole, responding enough to goad Darius but ignoring Ella enough that she kept trying harder.
I walked up to her and my presence caused her to peel herself away from Carter, pissing him off. "There you are!" she said to me, all excited. "Will, this is Carter."
"We already met when he tried to baptize the Jew with punch," Carter said in a way that made it seem like he was trying to be funny, when he really wasn't. "I hear you think you can play water polo."
"Don't know," I said as disinterestedly as possible, which annoyed him, because he was used to getting a reaction from people. "Guess we'll see."
"How's your eggbeater?" I didn't know what the fuck an eggbeater was, but that's why he was asking me.
"What the fuck is an eggbeater?" I asked, and not nicely.
"You need to know how to do that if you're going to play water polo," he said snidely.
"Then I'll probably learn how to do it."
"Right," he said sarcastically.
"If it's in the water, I can do it," I said. "You surf?"
"I surf," he said.
"I'll bet," I said, with the same sarcastic sneer he had. "Probably get tossed by the first wave you catch."
"Unlikely," he said, only I'd annoyed him, so he squared off with me, adopting a really aggressive pose. "We've never had a fag on our team before. You could be the first."
"Does that mean you're not on the team?" I asked, getting a chuckle from a few of the other people in the group.
"I'm not a cocksucker," he said, and pushed me. I hadn't expected that, but I only stumbled back a little bit before I felt someone behind me propping me up: Noah. Before I could do anything, I saw a fist fly out from the right of me and land on Carter's jaw. The fist was followed by Darius' body as he jumped on the guy, knocking him down. Things seemed to move slow and fast at the same time. Darius and Carter were rolling on the floor, whaling on each other, while the rest of us stood there, trying to figure out what to do. I was about to jump in and break it up when one of Carter's friends kicked Darius. The guy was massive, and looked like one solid muscle, but that didn't matter.
My temper went from like zero to one hundred in a second, and I lunged at the guy, landing a punch right in his stomach. It was lucky he wasn't expecting it, since this guy had some pretty big abs. It hardly fazed him at all. He just grunted, and then glared at me. He grabbed me and actually picked me up off the floor, so I took that opportunity to knee him in the balls as hard as I could. He groaned in pain and dropped me, bending over as he grabbed his crotch. Before he could recover, a bunch of guys broke up the fight, pulling us all apart. "What the fuck is wrong with you guys, fighting at my fucking party?" Brendan demanded.
"Sorry," I muttered. No one else said anything.
"We're out of here," Darius announced. Ella and I dutifully followed him out of the house, even though I was frustrated that I didn't have a chance to thank Noah for having my back and propping me up. At least I'd remembered to grab his shirt. We stormed back to the Jeep, none of us saying anything, even though Ella was so pissed off she was fuming. Darius pulled out his keys and I stopped him.
"You OK to drive?" I asked.
"Fuck you. I'm fine," he said.
I grabbed the keys from his hand, wondering if he'd go after me and try to kick my ass now. "Answer the fucking question. This is a big deal. You can't drive, we call for a ride."
He got in my face, so I could see his steely eyes, and smell his breath, which smelled fine, or at least it didn't smell like alcohol. "I'm fine, Will." I'd seen him drunk plenty of times, and I could tell he was sober.
"OK," I said, and gave him his keys. "You alright?" I asked him, only this time referring to his body and damage from the fight.
"I'll be a little sore tomorrow, but I'm fine," he said. We got in the Jeep and drove off, none of us saying anything until we got back to Aunt Claire's house. It was like Ella was saving up all her anger until we weren't in the car anymore, so as soon as we got out, she laid into Darius.
"I can't believe you got in a fight with my friends!" she screamed at him. "You embarrassed me in front of everyone." He didn't say anything, he just stared at her, so she shifted targets to me. "I take you to a party to introduce you to people, and what do you do? You start a fight? What the hell?!"
"That guy pushed me first," I said lamely, more because I was trying to control my temper than anything.
"You just had to start an argument with him. He's the captain of the varsity water polo team, a guy who could have helped you out, and now you pissed him off. You'll be lucky if you make the team at all."
"If I don't make the team, I don't make the team," I said to her flatly.
"You just can't get along with anyone. You have to start problems and chaos wherever you go," she said rudely, and with that, she really pissed me off.
"I didn't start that fight, you did."
"I started that fight?" she demanded.
"You started it by acting like a slut. You were hanging all over that guy and you were doing it right in front of all of us, and right in front of Darius. You should be on your knees, apologizing to him."
She gave me a hateful look, and then turned to Darius, expecting him to tell her I was full of shit, but he didn't say anything to her. That shocked the shit out of her, because it was his way of telling her that I was right. "Come on," he told me. "I'll drive you home." We walked back to the Jeep and got in, leaving Ella standing on the drive staring at us as we drove away.
"Thanks for the ride," I said.
"Thanks for backing me up," he said.
"Dude, when have I not had your back?"
"I'm sorry I can't say the same thing," he said sincerely.
"So. You will in the future," I responded. And in the weird way that Darius and I communicated, that was enough for us to put all the bullshit of the past few months behind us. He'd said he was sorry, and I'd given him a pass. "You kicked that dude's ass," I said, grinning at him.
"Dude, you probably ruptured that guy's testicles. I thought you gay guys were careful not to hurt other dudes like that."
I laughed. "Yeah, but when we get pissed off, we know just the right spots to hit."
"No shit," he said, shaking his head.
Copyright © 2013 Mark Arbour; All Rights Reserved.
Story Discussion Topic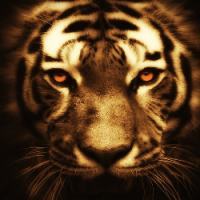 Open Club · 132 members · Last active
A fan club for Mark Arbour to chat about his stories
---
Chapter Comments