Paternity - 17. Chapter 17
September 30, 2000
Redwood City, CA
Will
"Nice car," I said to Tiffany as we got out of the Volvo. There was no way to miss the sarcasm in my voice.
"Bite me," she snarled. I laughed.
"You're such a mom now."
"You planning to walk home?" Ryan looked disturbed by our banter, probably because in his house, this wasn't banter.
"Come on," I said, putting my arm around her. We walked into the rink and snagged some seats. JJ joined us there.
"Aren't I supposed to be racing that guy?" he asked.
"I don't know. Let's go ask Wade." We wandered down to the area where the locker rooms were, and even though we weren't supposed to go back there, we did. I was kind of nervous about having to go inside the actual locker room itself to track Wade down, but we were saved when we found him outside talking to some guys.
"You're tall," I told him. He had his skates on, and that gave him an extra couple of inches.
"I'm larger than life," he joked. He sure had been in a good mood lately.
"So am I skating that dude, or what?" JJ asked, getting to the point.
"Alright JJ. I set up a deal," he said. "You're going on at the first intermission. Four of our best skaters and four of their best skaters are going to try and follow your moves, so start out easy."
"Follow the leader?" JJ asked dismissively.
"Dude, that will be so cool," Ryan interjected.
"You think so?" JJ asked him. Ryan nodded. "What the hell. Let's do it."
"Meet me back here as soon as the intermission starts. We'll go on after they clean the ice, then they'll clean it again before the period starts," Wade said.
We went back to our seats and told Tiffany what JJ was doing, and that's all it took to totally tie them up in conversation, planning what JJ should do to really trip up these guys.
Ryan and I decided to wander around the rink while we were waiting for the guys to come out and warm up. There were a couple of girls near the refreshment stand, and they were seriously checking us out. "Dude, your big chance," I teased Ryan.
He looked over at them, as if trying to decide if he wanted to go hit on them or not. "Nah." I laughed.
"That one chick on the left looks like Shiloh."
"No she doesn't," he snapped.
"Dude, you gonna tell me what happened with that?" I asked. He freaked out every time her name came up. "I mean, is she some crazed bitch or something?"
"No. She's awesome," he said, but in a pissed off way.
"Whatever." I dropped the subject. I didn't want to turn into my father. We went back and sat down just as the guys came out to warm up.
There weren't many people there, but those of us who were in the stands still cheered when they hit the ice. This was just the warm up, where they skated around and did lame-ass drills. I noticed that Wade was staring into the stands pretty intently. I kept trying to follow his eyes, but there was no real pattern to his gaze. He was looking for someone, but he hadn't found him yet. "Who's Wade looking for?" I finally asked Tiffany.
"His date," she said, snickering.
"Date?" Ryan asked.
"He's going out with his lawyer after the game." Tiffany was really planning to give Wade some shit about this later; I could just tell from her smarmy tone.
Ryan looked confused. "I thought he was with Matt."
"They can see other people. They have an open relationship," I explained.
"That's pretty weird," he said, and got a dirty look from me for that one. The word 'weird' implied a judgment.
"It's not weird if it works for them."
"The jury is still out on that," Tiffany said. All of a sudden, Wade's look got more intense. We followed his eyes to a really handsome guy with dark red hair.
"That must be him," I said.
"Duh," Tiffany said, since it was pretty obvious. The guy came in and sat down near the entrance, all by himself.
"What's his name?"
Tiffany smiled, her evil grin. "Sean." I got up to leave and she stopped me. "Don't hit on him."
"I won't have to. He'll hit on me," I joked, pretending to be cocky.
"Where are you going?" Ryan asked as I started walking away.
"I'm going to introduce myself to Sean and ask him to sit with us," I said simply.
"Really?"
"Yeah." It's what Wade would have done for me. I left them there, slugs that they were, and worked my way over to Sean. I walked in front of him first, to see if he'd notice me. I wanted to know if he'd check me out. He did.
I walked up to him, smiling. "Hey Sean," I said, like I knew him.
"Uh, do I know you?" he asked nervously.
"You want to," I flirted, and watched him freak out a little bit. He finally put all the pieces together, and got that I was messing with him.
"Maybe in a few years," he said, grinning.
"I'm Will, Will Schluter," I said, holding out my hand. "Wade's like my big brother."
It was so cool the way he really smiled at me. "I've heard about you. It's nice to meet you."
"Come sit with us," I said, more of an order. He looked kind of nervous. "You can't sit here. You're distracting Wade."
That actually made him laugh. He got up and followed me back to our seats, where JJ and Ryan were friendly enough. "This is Tiffany."
"I know all about you," he said.
"I'm sure you don't know all about me," she said, in her snippy way.
"She's always like that," I told him. "She acts that way when she's hot for someone."
"Very funny," she said, glaring at me. "Join us," she said to Sean. "I'm not always a bitch."
"Yeah, right," JJ said, making us all laugh again. Sean sat in between Tiffany and me. It was funny to watch Wade's reaction when he finally spotted Sean. He got a big smile on his face. I put my arm around Sean, and he rolled his eyes.
Wade wasn't the only one watching us. He skated up to Matt and said something, and then Matt was zeroed in on us. "That's Matt," I said, pointing him out. "He's into threesomes. Just ask Tiffany."
"You are going to die," Tiffany snarled, saying the words slowly. Ryan and JJ started laughing again.
"That may be really useful information," Sean said, sounding like a businessman.
My phone rang; it was Dad. "Hey," I said unenthusiastically.
"We're on our way over there, but we won't be able to stay for the whole game," he said, getting straight to the point.
"We're not leaving."
"Will, we have to get back to LA. I'm not going to argue about this." He was in a bad mood.
"They're just now warming up," I informed him, "and I'm sitting here next to Wade's date." Sean looked at me. "He's smoking hot." Sean shook his head and blushed.
"You're there with Wade's date, eh?" he asked.
"Yep." I knew that would get him. No way he could not stop in and meet Sean.
"Alright. We'll be there shortly. I'll see what I can do."
"JJ's skating with the guys during the first intermission," I told him, "so we have to stay at least that long."
"Fine," he said, caving.
"We have to get back?" Ryan asked, but in a way that said he didn't want to go back yet.
"No. My dad's curiosity is up. He wants to meet Sean."
"And see me skate," JJ added, being a diva.
"No, he didn't really seem to give a shit about that at all," I said, teasing him, only unlike when I normally gave him crap, that seemed to really hurt his feelings. "I'm kidding JJ. Dude, he said they'd stay only after I told him about that."
"Not like they come see me skate anyway," he grumbled.
"Maybe they'll do better," I said, then quickly changed the subject. The last thing we needed to do in front of Sean was have a pity party for JJ. "You ever meet my dad?"
"Brad Schluter?" I nodded, to confirm that's whom I was talking about. "No, never met him. I did meet Stef."
"He's the bomb," I said, grinning.
"No shit," Ryan agreed. He was starting to get used to Stef.
They were finishing up skating, and they'd be coming off the ice soon. "Dude, come on," I said to Sean.
"Where are we going?"
"Come on," I insisted. There's a tunnel that the players go through when they come off the ice, and at the end of the tunnel is a small open area that they pass through before they go into the locker room. It was in the area that you weren't supposed to go in unless you were a player, but I ignored the sign and Sean and Ryan followed me without question. We got there just as they were coming off the ice.
We said hi to the guys as they came off, and then Wade finally came striding through the tunnel, walking funny in his skates. He was almost the last one off the ice. He was carrying his helmet, but his hair was already messed up. He looked so hot like that. "Hey!" he said, and gave Sean a 'man hug'. "I see you made a friend."
"Yep," he said. "Dude's been hitting on me."
"Right," I said, and looked up at the ceiling sarcastically. "You were totally checking me out."
"I was not," Sean insisted.
"Dude, I walked by you just to see if you would, before I introduced myself." He blushed, and Wade laughed.
"Can't blame him for good taste," Wade said, and gave me a man hug too. "Thanks," he whispered in my ear as he did. We broke apart just as Matt came off the ice.
"Matt, this is Sean," Wade said, introducing them.
"Hey," Matt said in his friendly way, and shook Sean's hand, but there was definitely some tension there. Lots of tension.
"Tiffany told Sean you guys are into threesomes," I said, just to ease the tension.
"No doubt," Matt said, raising an eyebrow. That made Sean blush even more, and made the rest of us laugh. His face matched his red hair.
"I'll see you after the game," Wade said to Sean, then gave me a mildly disapproving look as they headed off to the locker room.
"Matt's even hotter than he was in his picture," Sean mused, pretty much to himself.
"You worried about the competition?" I teased. He seemed freaked out that he'd actually said that out loud.
"It's not a competition. We're just friends."
"Then it shouldn't matter if he's hot, unless you're thinking about that threesome." He shook his head at me in feigned frustration, and we headed back to our seats.
My dad was there with Pop, waiting to meet Sean. I introduced them, and then Ryan and I went back to the refreshment stand.
"Dude, the way you talk to those guys, it's like you're hitting on them."
"I'm not hitting on them. Dude, there's no way. I'm just messing with them."
"Aren't you worried?"
"About what? That they'll find out I'm gay? They already know that."
"No, that they'll take you up on it."
"Who? Matt and Wade are like brothers to me."
"Sean might." I looked at him strangely, trying to figure out what the fuck he was talking about.
"Dude, I'm 14, and he's 27. He's twice my age. He's not going to take me up on anything."
"If he did, would you?"
"Fuck yeah," I said. "That dude is hot."
"Yeah, but he's almost twice your age."
"I know. That's why he won't hit on me. Because it would bother him, and he could get in all kinds of trouble if I took him up on it. But if he wanted to, hell, I'd go for it." I wasn't really sure if I would, but it was kind of fun being the sought-after one when I was talking to Ryan, since he's the one who usually had people's attention.
"Whatever," he said, ending the conversation. We got back to our seats and the game started, and Sean really got into it. I didn't realize he was such a big hockey fan, but he was totally absorbed. The rest of us kind of left him to it. When the first intermission came, Tiffany took JJ down to the locker room area to put on his skates. After the Zamboni cleaned off the ice, the announcer came on and introduced JJ, rattling off some of his latest awards, including the bronze in St. Gervais. No one was really paying all that much attention until he came out onto the ice.
I'd seen him do this routine, the one he was doing now, where he sped around the rink four or five times, did a couple of jumps and then finished up with one of those twirly things skaters do. He did it perfectly, and got a big round of applause from the people still in the rink.
The eight guys came out, and JJ led them around the ice, dropping four of them out with some pretty simple moves. Instead of being some intense competition, it turned out to be fun, with JJ showing them stuff that he did, and them falling on their asses. The best skater on Stanford's team was Klip, so it was no surprise that it ended up being just the two of them on the ice. JJ tried to get Klip to do a jump, but Klip fell on his ass, making everyone laugh.
Klip got up and laughed, then nudged JJ and took off, indicating that it was his turn to lead, and for JJ to follow his moves. He went around the ice, picking up speed, and then did this move that looked like he was doing the limbo on ice.
"Shit," Tiffany said.
"What?"
"The cantilever. That guy is doing the cantilever. JJ can't do that one worth a shit," she said.
JJ skated along after Klip gamely, but when he went to do his limbo-like move, the one that Tiffany called the cantilever, he fell on his ass. We all gasped, wondering how he'd handle it, but he laughed and got right back up again, and then went over to shake Klip's hand. "He handled that pretty well," I said to Tiffany.
She shook her head. "No, he didn't. He'll be spending every waking minute at the rink until he masters that move."
"He seemed pretty calm about it," I persisted.
She looked at me as if I were an idiot. "That's because he's supposed to do that. If you lose, or screw up, you're supposed to be graceful about it. I've seen JJ smile and shake a guy's hand, then spit like a hissing cat as soon as he was off the ice."
"He's a major diva," I said to Ryan.
"He needs your help," Tiffany said.
"My help? What for? He spends most of his time being a douche bag, and trying to piss me off."
"He's got a big competition next weekend, so he'll be stressing out this week. He'll be really uptight." She looked at me earnestly. "If you think about it, you're really all he's got right now. Your mom and I usually go to these things with him, and keep him focused. We're not there."
"So what can we do to help him out?" Ryan asked, blowing my mind. I looked at him and felt myself blinking. He'd been nice enough to JJ, but I sure as hell didn't expect him to sign up to be part of JJ's support group.
"Hang out with him. Go to his practices," Tiffany said, like it was no big deal.
"He practices all the time." I had my own stuff to worry about, like all the homework I had to do.
"Take your homework with you. He won't care if you don't watch him the whole time. All you have to do is sit in the stands and do your work," she said, like that was no big deal.
"I can do that at least a few days, if you can drive me," Ryan said. This whole conversation was blowing my mind.
"Fine. We'll go watch him practice if we can, and I'll try not to kill him on a daily basis."
"Dude, don't be a dick," Ryan scolded.
"Whatever," I said, shutting him down.
"It would be nice if your dad and Robbie went to see him, or at least went to the competition next weekend, but that's not going to happen," she said, gesturing over to where they were both talking to Sean.
I gave her my evil smile. "I wouldn't be so sure about that."
We watched the game and it wasn't pretty. "Dude, they suck," Ryan said.
"No shit. What's the deal?" It was like none of them had any energy. Wade was usually really consistent, but tonight he was trying hard, almost too hard, as if he was trying to impress Sean. He was pushing it, and taking shots he normally wouldn't have taken, or at least that's how it seemed. Matt was like a big slug on the ice, and Gathan got thrown out of the game for getting into a fight. They ended up losing 3-0.
We stood in the lobby, waiting for them to come out, when Dad came up to Ryan and me like he had some major mission. "Pop and I decided that we'd stay here tonight, and head back in the morning."
"I thought you had to get back tonight."
"We re-worked our schedules," he said. "Is that alright with you, Ryan?"
Ryan looked freaked out that our weekend would hinge on what he wanted to do. "Sure."
"You're just sticking around to see how Wade's date goes," I accused.
"Very funny," he said, and kind of stalked off.
"Dude, you pissed him off."
I laughed. "Yeah. Because I'm right."
"You mean he's sticking around just to see how the date went?"
"Duh," I said, like he was an idiot. "Besides, they're hoping that Wade won't hook up with Sean, and they can pick up his sloppy seconds."
"No shit? Really?"
"No," I said, and started laughing at him. "Dude, you are so gullible."
"Well how the fuck should I know? I mean, most of these guys can do other people. Shit, it's hard to keep track of who's fucking who." That made me laugh, so we were both cracking up when Wade came out.
He came walking up to me first, as he always did. That was so cool. "Where's Sean?"
"You got ready fast tonight," I teased, then answered his question. "I think he went to the bathroom."
"You guys heading back tonight?"
"No, we're staying here to find out how your date goes," I told him. Ryan snickered.
"You can go ahead and go home. It's going to go great," he said, and winked at us. He found Sean and they took off, and then Matt came out. He was looking around, as if trying to see if they were still here. It was as if he waited until they left before he made his debut. He was in a pissed off mood, and so was Gathan, so we got Tiffany to drag us back to Escorial, just to get away from their grouchiness.
We got back and had some time to spare, so I left Ryan to get ready for dinner while I went over to check on my mother. They'd started doing ECT on her, and it had made her seem like a zombie. She basically nodded, spoke very little, and spent most of her time with Maddy. I found JJ with her, watching her nervously.
"Hey there," I said, and put my hand on his shoulder in an affectionate gesture. He looked up at me, surprised. "You did really well out there today."
"I screwed up the cantilever again," he groused. "I hate that move. I hate it."
"Yeah, but the rest of it was great. The guys were all talking about how they wished they had your skating skill." I wasn't sure if that was true, but his ego was pretty shredded, so I figured a little lie to perk him up was OK.
"Are you really coming to my competition next weekend?"
"Sure," I told him. "Ryan said he would come too."
"Really?" I guess he figured we were just shining Tiffany on.
"Yeah, really." Mom was just staring at us blankly, and that was freaking JJ out, so we said goodbye to her, gave her a kiss on the cheek, and left her room.
"It's like they took out her brain," JJ said to me.
"The doctors said it will be a while before she gets back to normal," I reminded him.
He looked at me, all full of anger and defiance, like he was really pissed off, so I braced myself for one of his tirades, but that didn't happen. Instead, a tear fell down his cheek, followed by another, and another. He just stood there, this little dude, all full of emotions, saying nothing but just crying. It was as if he were leaking. He shook his head slowly. "She's gone."
"She'll be back, JJ. She will," I said earnestly.
He just kept shaking his head. "I'm all alone now." Suddenly all the bullshit that we inflicted on each other seemed so stupid and unimportant. I reached out and grabbed him, forcing him into a hug, even though he fought me at first.
"No, you're not," I said. And then JJ finally broke down, finally let all those emotions out. He sobbed and sobbed for a long time, while I just hugged him as tightly as I could. I finally got where he was coming from, and how totally fucked up things were for him. He'd built his life around skating, and Mom and Tiffany had been central figures in that world. Only now, they weren't together anymore, and they were both here in Paly, 400 miles from our home. If he did well, who would give a shit? If he did badly, who would care? He hadn't really changed much from when he was a little kid. He cried and cried until he was pretty much drained, and then he sort of pulled himself together, and pulled away from me.
"I'm sorry," he said.
"Dude, you have some seriously tough shit to deal with. It's good. I'm here for you."
"I didn't think you were," he said a little petulantly.
"Well you were wrong, as usual," I teased. He punched me playfully, and we headed back to our rooms to get ready for dinner. "So what's this thing you're doing on Friday?"
"The Southwest Pacific Regionals," he said. "There's this one guy who is really good. Shane Jackson."
"Shane, eh? So you gonna kick his ass?" I asked.
"Probably," he said, winking at me and smiling. I got ready for dinner, and then went to use Grand's computer and printer. I managed to complete my task and make it to the big dining room just before 7:00.
"Dude, where were you?" Ryan asked.
"I had a few things to take care of," I told him. "I figured that tonight we could just hang out here, with JJ."
I wondered briefly if he'd object to that, but he just nodded. "Fine with me."
My Uncle Jack and Aunt Claire came to dinner, but John and Marie didn't make it. John was busy with some school event, which kind of sucked, since we hadn't really spent much time together lately. We still chatted online a lot, though, so I knew what was going on. Dad and Pop sat there, smiling at each other all lovey-dovey, while Grand and Stef just seemed content in a surreal kind of way. Grandmaman and Frank sat at the opposite end of the table from them, seeming happy in the same way. It was kind of weird, and the dinner conversation was pretty bland.
"So what are you doing for your birthday?" Stef asked my dad, broaching the topic I was hoping would come up. His birthday was this week.
"I don't know. Someone told me to clear my weekend, so I guess I'm going somewhere," Dad said, gazing at Pop. Ryan looked at me and rolled his eyes. Sometimes they were just gross. I watched JJ try not to look disappointed.
"And you are not going to share this destination with us?" Stef asked Pop.
"Nope," Pop said.
"You aren't going to be in town next weekend?" I asked, feigning surprise.
"Why?" Dad asked, eying me carefully. He could read me, and probably figured I was planning to do something evil.
"Well that ruins my present for you," I groused. I handed him a printout. "I got you tickets for JJ's big competition on Friday."
"You are having a big competition on Friday?" Stef asked.
"The Southwest Pacific Regionals," JJ said.
"You did know about that, didn't you?" I asked Dad and Pop. It was obvious from their reaction that they had no clue. Dad glared at me, getting that I was calling him on being a totally neglectful parent where JJ was concerned.
My dad was normally pretty quick on his feet, but Pop jumped in faster this time. "I have that worked into our schedule. We're not leaving until after it's over." We all knew he was full of shit, and that he'd be scrambling to re-arrange things to accommodate that. I looked over at JJ, who was trying not to laugh at their discomfort, and winked at him.
I handed Stef a similar paper. "I got you tickets, too. Do you think you and Grand can make it?"
"We can certainly try," he said.
Aunt Claire hadn't said anything, but had pulled her pocket calendar out of her purse. "If you can't, I think we can."
"Really?" JJ asked. He'd always sort of idolized Aunt Claire.
"I love to watch you skate, JJ," she said. "Are you still planning to go to Norway next month?"
JJ nodded. "Piruetten Hamar. I need to do well there so I can make it to the junior Grand Prix."
"I was hoping to go with you to that one, if you want me to," Claire said.
"That would be the bomb!" JJ said enthusiastically, grinning from ear to ear.
"I suppose that one's in your calendar too?" I asked Dad.
"I'm trying to work it into my schedule," he said, glaring at me.
"Sure you are," I taunted. He was really pissed at that, but I'd accomplished my two goals. I'd reminded him that he had to step in and fill the void Mom had left, and I'd made him forget all about my wild party night last night.
Copyright © 2013 Mark Arbour; All Rights Reserved.
Story Discussion Topic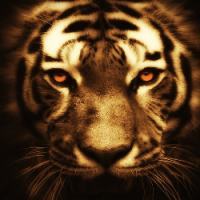 Open Club · 132 members · Last active
A fan club for Mark Arbour to chat about his stories
---
Chapter Comments