Paternity - 94. Chapter 94
December 30, 2000
Escorial, CA
Wade
"Look what we got," Matt said. There was an envelope on the floor that had evidently been slid under our door. It was addressed to Matt Carrswold and Wade Danfield. "What do you think it is?"
"Open it up," I said. There was no point in making idle speculations when the answer was a torn-open envelope away.
He obliged me and opened it up. "JP Crampton requests our presence at dinner tonight at 7:00pm."
"A formal invitation to dinner?" I asked. "Does that mean we can't go if we don't have one?"
He shrugged. "Doesn't matter. We have one."
"I don't remember him ever doing that before," I mused.
"Neither do I," he said. "Maybe he's going to tell us when JJ's getting out of the hospital."
"I can't believe he did that to himself," I said. "Dude, carving up your own skin is just raw."
"They say he did it because the emotional pain was so bad, he inflicted physical pain to offset it," Matt said. It was typical that he'd jump in to defend JJ, even though I hadn't really been attacking him.
"I hope that whatever demon possessed him, he's dealing with it," I said. JJ was a complete mess in my book. He was the kind of person who created chaos and dissent wherever he went. If it were up to me, I'd keep him as far away from my life as possible.
"Me too," Matt said, taking my words at face value. "Then later on we can work on our project some more."
"Awesome," I said, even though I didn't really think it was. 'Our project' was his code name for trying to figure out how to get me off as well as I'd gotten off with Brad. We'd actually had a pretty good time experimenting, but I hadn't even come close to having the same thrill. I was planning to meet with David to talk about it, as soon as he had a handle on his own family crisis. "No matter how we do it, sex with you is amazing."
"Yeah, but I feel like there's some magic formula out there that will really set you free," he said. "I want to find it."
I smiled, totally understanding where he was coming from. We were both really competitive and very achievement oriented. This was a goal, an objective, and he was going to figure it out no matter what. Plus, I knew that he loved me, and he really wanted to find a way to make sure I liked it as much as possible. He wanted to satisfy me. "I just don't want you to feel pressured to do this, or to think that what we do isn't fun." And I didn't want to feel pressured to perform, I didn't say, but that's exactly how I felt.
"Dude, I'm not looking at it that way. I'm just looking at it as one big experiment. It's kind of like my chemistry class, only I get to use my dick instead of a beaker." I laughed my ass off at that.
"Well, right now, we have to get ready for our formal dinner," I said. "Did it say anything about attire?"
"It did not," he said, reading the brief paragraph again. "Since it didn't say anything, it must not be important."
"Since it's a formal invitation, we should dress better," I countered. "Rink gear."
"A sport coat and tie? Are you fucking serious?" he groused.
"Don't wear that plaid jacket your mom bought you," I teased. "It makes you look like a pussy."
"And I don't want to look like a pussy. I want to look like a domineering stud," he said, slamming me up against the wall with his body. I laughed with him. We took a shower together and made love. It was so good, I got pissed at myself that it wasn't enough, that it didn't completely satisfy me, but it didn't. I was worried that he knew that.
"I'm going to keep trying different things," he said, cluing me in that he guessed how I felt.
"Cool," I said.
We got to the dining room and took our seats. JP and Stef were there, of course, as were Brad and Robbie. Isidore and Frank; Jack and Claire; and Will, Darius and Tiffany completed the dinner. Everyone was dressed pretty nicely for dinner. I gave Matt a knowing look, which got me a rolling eye gesture in return. I thought it was interesting that Ace, Cass, Ella, John, and Marie weren't included. Nana wasn't there either, but that wouldn't bother her. "Thank you all for joining us," JP said smoothly.
"It's not all that often that we get a formal invitation to dinner," Claire observed. Her voice was smooth, silky, and calm. The staff brought out the first course, then left us.
"I'm sure you're all aware that JJ was taken to the hospital yesterday. He had just learned that his skating coach was killed in a horrible motorcycle accident, and the grief overwhelmed him to the point that he cut himself." We all just nodded, because we were indeed aware of that.
"How is he doing?" Matt asked.
"Physically he is recovering quite well," JP said. "They are taking considerable care to make sure his wounds do not leave scars, although that may require some cosmetic surgery after they have healed."
"Psychologically, he's not doing as well," Brad interjected. He sighed. "It seems that JJ was being sexually molested by his coach." I scanned our group, gauging their responses to that revelation. It saved me from having to think about it myself. Frank, Jack, Darius, and Matt had typical male reactions: they were upset, and they were pissed off. Isidore covered her mouth in horror, while Claire sat stoically, even though she was severely shaken. Tiffany looked really pissed one second, and then really upset the next, as if she were on a roller coaster ride. A full minute must have passed without anyone saying anything, as we all digested what that meant. For me, I understood what he'd dealt with all too well. I thought about what a fucked up person I'd been when my father was molesting me. I gave myself credit for being a much more together person than JJ. Suddenly all of his weird behavior, all of his bitchiness, began to make sense.
"If he wasn't dead, I'd kill that son of a bitch," Darius snarled, breaking the silence. "No wonder JJ was such a little bitch."
"We didn't notice that," Brad said, his tone almost despondent. "We didn't notice the extreme changes in his personality and behavior."
"No, we didn't," Will said succinctly. "We should have, but we didn't." That told me a lot of what had been happening behind the scenes. Clearly Brad and Robbie were torturing themselves over how this had occurred without them catching it. They were obviously letting the guilt from this play a significant role in the drama. And it was just as obvious that Will had been probably hearing about it non-stop, and was pretty frustrated with them.
"Yes we should," Robbie said, letting his own guilt out.
"I think that the changes in JJ were gradual," Stef said. "That made them less noticeable. In addition, much of his behavior was easy to write off as part of his extraordinary success. It is not uncommon for teens such as JJ, who are that talented in their sport or art, to develop a diva complex."
"I can't believe this!" Tiffany said, a little too loudly. "I thought that coach would do so well with JJ. This is my fault. I'm the one who recommended him."
"Did you have any idea that he was a pedophile?" JP asked. "Had you heard any rumors to that effect?"
"No," she said adamantly. "He worked with a bunch of different kids, but that's not unusual."
"Then how were you to have known?" JP asked. She gave him her wry look, letting his explanation soothe her conscience.
"You said JJ is not doing well psychologically," Claire interjected, truncating any further descent into guilt and self-admonishment. "What is his status?"
"He's got a counselor who is working with him," Brad began. "JJ is at a point right now where he claims that he loves his coach, and views his sexual relationship with him as a natural extension of their love."
"How old was this dude?" Darius asked.
"He was forty five," Brad said.
"Dude, that's ancient," Darius said. Robbie gave him a dirty look, since he was almost forty, while Stef did as well, since he was older than that. "Hell, that's even too old for you," he said to Will.
"Age isn't really the whole issue," Brad said quickly, probably to stop Will from some witty retort. "The other part of it is one of control. From what the counselor can gather, the coach played the skaters off against each other, all of them vying for his attention. It seems he had so warped their minds that he had almost complete control over them."
"He was molesting other skaters as well?" Claire asked, appalled.
"Yes," Brad answered simply.
"That would explain JJ's agitation when he couldn't go back to LA," Jack observed.
"Exactly," Brad said. "It seems that the coach told JJ that if he wasn't there, that would give him more time to work with the other skaters, and that they would be more successful than him. And more important to the coach than JJ"
"Right now he sees this as a valid relationship," I said. "What happens next?"
"The counselor feels that it is important for JJ to stay in the hospital until that happens. He'll ultimately realize that it wasn't love, but abuse. When he comes to that conclusion, the anguish is likely to be as strong as it was when his coach died," Robbie said. I thought about how easy it had been to confuse my emotions when I'd been abused, and shook my head sadly. It was going to be a long and painful road for him.
"What can we do for him?" Claire asked. "How can we help?"
"I think that after he hits that realization that he was abused, it will be helpful if we can all spend some time with him to let him know that we love him," Brad said. "Until then, it's probably not going to register anyway."
"I don't understand," Isidore said, her voice cracking as she did.
"Right now, he rants about how no one understands that he loves his coach, and that there's nothing wrong with their relationship," Will said.
"So all we do is give him a broader audience," Brad said. "We're going to set up visiting hours so you can all go see him if you want to. I don't want you to feel obligated to go at this point, because, as Will said, you're just likely to get a sermon telling you about how much he loved this guy."
"And if you do go, we wanted you to be prepared for that," Robbie added, his eyes on Darius.
"Still, it can't hurt for him to know that we're out here and we love him," Claire noted.
"No, it can't. That's a good thing," Brad said. "But I wanted you to know what you could expect."
"What about his skating career?" I asked.
"The last thing he needs to do is start skating again," Darius said dismissively. "That's what fucked him up in the first place."
It was interesting to see everyone react to that. For Matt, Robbie, and I, who had been or were involved in college sports, we knew how important athletics, and success at athletics, could be. I could see that Will got that too, since he'd eschewed that world when he opted not to surf competitively. But Darius had never been that into one sport, so it seemed logical to remove the part of JJ's life that had hurt him. The only other person at the table, who could understand, probably the most, was Tiffany. She had a strange expression on her face, one that was almost resolute. "I think that would be a mistake," Will said.
"Why?" Darius challenged.
"That's the big thing he talks about. That's what he was ranting about when I first found him when he cut himself, and when I saw him in the hospital. Skating is really important to him," Will said calmly. "I think that if you pull that away from him, he'll really lose it."
"When he goes into this next cycle," Brad said, "he'll probably start grasping for things that are familiar. He'll need to do things he's good at, and to be around people he's comfortable with."
"Oh great," Darius said. "What are we going to do? Hire another pedophile to mess him up?"
"That's an unfair characterization of skating coaches," JP said, being as equitable as ever. "Pedophiles are a rarity in that sport, as they are in most."
"I'll work with him," Tiffany said firmly. "I can help him move to the next level."
"I thought you stopped coaching him before because you couldn't," I said, inviting her explanation.
"I stepped back from coaching him before because Jeanine thought I couldn't get him to the next level," she said bitterly. "I know I can. I understand him. I know how to motivate him. I know what his strengths and weaknesses are, and I know how to make the most of both of them."
We were all pretty stunned by her confidence; so much that no one really said anything. "I think that's an awesome solution," Will said.
"Why?" Robbie asked him. It was interesting to hear how Robbie asked that. He was genuinely interested in why Will thought that, and that was a stark contrast to how that same question would have sounded like a challenge just a week or so ago. I smiled to myself at this evidence that Robbie was learning how to deal with Will.
"Because even though Tiffany is a royal bitch, she's someone we all trust," Will said, smiling at her. Matt chuckled. "And JJ will be pretty freaked out when the dust settles, and I think he'll be happy to be on the ice, and working with someone that he trusts too."
"Does that mean you'll be moving to LA?" I asked, trying to hide how much that bothered me.
"We've got JJ set up with a good medical team here," Brad interjected. "I think that it's best if he stays here for the time being."
"So JJ will be living here too?" Will asked. "What the hell? I just moved up here to get away from him and you," he said to Robbie, but he was joking.
"You can run, but you can't hide," Robbie joked back with him.
"I haven't worked this all out yet, but you present us with an excellent option," Brad said to Tiffany. "If we can find a place for him to skate up here, he can stay where he's surrounded by people who love him, he'll be able to pursue his career, and he'll be able to continue working with the doctors who are helping him out right now."
"And it works out well for you," Tiffany said to me with a smarmy look on her face.
"I'm all about me," I joked. It really was a pretty ingenious solution.
"What about you two?" Will asked Brad and Robbie. Up until this point, I'd felt like we were in a scripted meeting, where JP, Stef, Brad, Robbie, and Will had already worked out how things were going to go. Only now, Tiffany had moved us beyond that script, and everyone was thinking on the fly.
"We haven't really talked about it," Brad said uncomfortably. He didn't like making spontaneous decisions, and he didn't really like working this out in an open forum. I reminded myself that the control he exercised when we fucked had a downside when we weren't in bed.
"You know, for a long time we've lived in Malibu and you've commuted up here for work," Robbie said to Brad. "I don't see why we can't reverse that for a while, at least while JJ is up here."
"You want me to stay up here during the week, so I'm out of your way?" Brad asked, only he smiled as he did.
"Well yeah," Robbie said. "That way I can actually get some work done. I have a bunch of assholes on my Board gunning for me." We all laughed at that, at his jocular reference to how Stef had bitch-slapped him at the recent board meeting.
"That is probably wise," Stef said, pretending to be serious.
"I can come up here on the weekends, or you can come down, depending on what's going on," Robbie said.
"So you'll be here too?" Will asked Brad. He turned to Stef. "This is turning out to be a pretty raw deal for me."
"Your luck appears to be failing you," Stef joked. I marveled that we were here, eating a wonderful dinner, talking about something so horrible as JJ being molested by his coach, yet these people were managing to make it bearable, almost enjoyable.
"That sounds like a reasonable plan of action, providing that is acceptable to you?" Brad asked JP.
"I have explained that my grandchildren are always welcome here," JP said. He had that mischievous look on his face. "I am not sure about you two," he said, looking at Brad and Robbie. "Perhaps we will have to charge you rent." We all laughed at that.
"You can stay with us. We'll be cheaper," Claire said, making us laugh more.
"This house has been getting emptier and emptier, with mostly old people filling up its bones," Isidore said. "I am looking forward to a livelier environment."
"I think that's a given," Matt joked.
"What about JJ's education?" JP asked, appropriately enough.
"Maybe we can get him into Menlo School," Claire pondered.
"His grades at Harvard-Westlake were horrible," Brad said. "I'm not sure they'd take him. And I don't think that he'll do any better at Menlo than he did at Harvard-Westlake."
"So what are you going to do?" I asked.
"A while back, we had considered the idea of hiring tutors to work with JJ, to allow him to focus on his skating. He ultimately chose not to do that. I think that the circumstances have changed, and that hiring one now makes the most sense, at least for the next semester," Brad said.
"With his hospitalization, and then with the hell he's going to go through, it will be best if he has a flexible schedule," Robbie augmented.
"It will also make it a lot easier to get ice time somewhere," Tiffany noted. "We won't have to compete with the after-school hockey goons." Matt and I rolled our eyes at her slam.
"I think that JJ will like that," Will said. "As long as you don't hire a total pussy to tutor him." Darius snickered.
"We'll have the tutor put you two through the motions first," Brad said to Will and Darius, "just to make sure he's adequately rigorous." That shut them up.
"How is Jeanine doing?" I asked, wanting to know whether she was going to breeze in and mess things up.
"She's doing better," Darius said. He'd taken his responsibilities regarding Jeanine very seriously, so it was fitting that he answer for her. "The ECT treatment left her pretty much like a zombie, but the doctor says she's showing signs of being more responsive. We're going to see her on New Year's Day."
"And when will she return home?" Claire asked. That was the question I was wondering about.
"We were hoping that she'd be released in a couple of weeks," Darius said. "I'm not sure, with this new deal with JJ, if that's a good idea. I'll have to talk to her doctors about it."
"When she is released, where will she go?" Matt asked. I was so glad he had. I didn't want to seem like the only one worried about her.
"We haven't figured that out yet," Darius admitted. "We could let her come here, we could take her back to Malibu, or we could help her settle in somewhere else."
"And Maddy?" Tiffany asked.
Darius eyed her rather coldly before going on. He evidently blamed Tiffany for some of the issues with his mother. "She'll go where Mom goes."
"I think it is important that we acknowledge the bond you have developed with her," Stef said to Tiffany. "I am sure that is important to Maddy as well."
"You've been terrific with her," Will said, chiming in. "You've been there for her, just as if you were her mother."
Tiffany smiled to thank Stef and Will for backing her up. "I've had a lot of help with that," she said, transferring her pleasant look to Isidore.
"I love babies," Isidore said. "It is only when they get older and troublesome that I find them less agreeable." She glanced at Will and Darius as she said that, making us all laugh.
Dinner ended on that note, with much decided, and much still in the air. Matt and I went back to our room, presumably to fuck again. "So what do I need to do to be in control?" he asked me pleasantly. "Do I have to make you grovel, and lick my toes?"
I gave him a dirty look. "Demeaning me will just piss me off," I said, being way too bitchy.
"Dude, relax," he said.
"I'm sorry," I said. "That's the thing about this that bugs me. I don't want you to call me 'bitch' and slap me around, and I don't want you to make me grovel or do nasty things."
"So what do I do?" he asked, almost plaintively.
"You have to earn it," I said.
"Earn it?" he asked. "What the fuck does that mean?"
"I'm sorry," I said quickly. "I'm just trying to explain it."
"So I'm supposed to jump through all these hoops, which you can't explain to me, and now you tell me that one of them is that I have to earn your love?"
"That's not what I meant," I said hastily.
"I feel like I'm in a shooting gallery, and every time I hit a target, you tell me I was aiming at the wrong one," he said. I just sighed and looked down. This was turning into a nightmare. I had turned the most important relationship to me into a disaster. Of all the things I could do to Matt to fuck him up, hitting him with something that suggested he wasn't an amazing lover was probably at the top of the list. He read me like a book, read how upset I was about this, and decided to give us both some space to work through things. "Dude, I'm going to go work out."
"I'll join you in a little bit, if that's alright," I said.
"See you down there," he said, smiling weakly at me. He threw on his gym clothes with amazing speed, and then he was out the door. I put mine on more deliberately, and then went down to the nursery to check in on Riley. He was squirming around, trying to go to sleep, so I picked him up and held him. I loved that, loved being able to show him how much I cared about him, and to protect him. I was going to really be at a loss when Tiffany eventually took him away from me. He finally dozed off, so I put him back into his crib and made sure he stayed asleep, then I went down to the gym.
I found Will there working out. "Dude, look at how muscular you are," I teased.
He flexed his biceps for me. He really was building some good muscle tone. "I'm hot," he said, winking at me.
I started running on the treadmill that was closest to him. "You seen Matt?"
"He finished working out, and then went into the sauna with Paulo and Jeff," he said. He seemed a little annoyed by that, probably because that shut him out. Matt would avoid fucking around with those guys if Will were there. "You can probably join them."
"I'll hang out with you instead," I said, getting a grin for my efforts. It wasn't that big of a sacrifice. I avoided being alone with Jeff anyway, and Paulo, while really attractive to some, just seemed like a big muscle-head to me.
We were distracted by a loud commotion coming from the sauna area, and then the door burst open and Jeff and Matt came out. They were both stark naked, and were both partially erect. "What the fuck is your deal?" Matt demanded.
"Fuck you!" Jeff said.
Matt walked up to him and pushed him back. "You give me dirty looks, you avoid me, you act like you fucking hate me. I am so done with this shit! You're going to tell me what the fuck your problem is if I have to kick your ass to do it!"
"Bring it on, badass," Jeff taunted, and assumed a defensive posture.
"Knock it off," I said, intervening. Will and I walked over to where they were squared off.
"This is between Jeff and me, not you two," Matt said. He glared at us; there was fire in his eyes. "He's going to spill his guts if I have to beat the living shit out of him."
I looked at both of them and understood that the tension between them had gone too far for them to just back off. It was kind of like that fight that Matt got into our freshman year with that idiot Gilchrist. It was inevitable that they fight. "Fine," I said. "No fists." I folded my arms, to indicate that I was serious, and Will mimicked my gesture.
"No fists," Matt repeated, but this time to Jeff.
"No fists," Jeff agreed. They circled each other, both waiting for an opening. Paulo chose that moment to emerge from the sauna, naked, hard, and dripping with sweat. It was easy to see why some guys found him attractive, but I didn't. He stood there alone and watched Jeff and Matt with a slightly amused look on his face.
Matt finally saw an opening and lunged at Jeff. He pushed him back onto the mat, and fell on top of him. I watched as they wrestled like two gladiators, both seeking to dominate the other. I felt my libido soar, and adjusted the raging hard-on in my shorts. They rolled around, sometimes with their groins in each other's faces, and once Matt slapped Jeff's ass. I cringed as the eroticism damn near made me blow my load. Jeff was strong, but Matt was more athletic. It was only a matter of time before he finally got Jeff into a headlock, one that Jeff couldn't get out of, and that's exactly what happened.
"Alright asshole," Matt snarled into his ear. "Your ass is mine."
Jeff struggled mightily, trying to break Matt's hold, but it was to no avail. "Fuck," he muttered, defeated. Paulo shook his head contemptuously at Jeff and headed for the showers. Will seethed at that gesture, and at seeing Jeff being totally vanquished. I put my hand on his shoulder to try and keep him calm.
"So tell me asshole. Tell me why you hate me so much." Jeff said nothing, until Matt squeezed tighter.
"You won the fucking lottery, and you don't even appreciate it," he snarled.
"What the fuck are you talking about?"
"The adoption lottery. You won the big prize. You got two rich parents who loved you, made sure you got to go to the best schools, got the best of everything. Must be fucking nice," Jeff said.
"You're fucking jealous of me? That's what this is all about?" Matt demanded.
"Fuck yeah I'm jealous of you!" he shouted. "My parents kicked me out when I was a kid. You know what they said? My dad told me to get the fuck out, told me that I was a fucking faggot, and told me that I wasn't shit to him anymore. He said that I wasn't his kid before, and I sure as fuck wasn't his kid now." I looked at Will, who was as dazed as I was. I didn't know Jeff was adopted. "I wonder how you'd be doing if you got kicked out when you were a kid, and you had to turn tricks to survive. I wonder how you'd do if you couldn't go to school, because if you did, you may not be able to eat later on."
"I think it would totally suck," Matt said. "I'd probably be doing worse than you are." He was trying to be nice to Jeff, but Jeff wasn't there.
"Oh yeah, now I get your fucking pity. Now you're going to look down on me as some fucking charity case," Jeff said, and struggled some more. I could feel Will just chomping at the bit to intervene, but this was important for both Jeff and Matt.
"Well what the fuck do you want me to do?" Matt demanded.
"Why don't you get over yourself and try helping out the guys who aren't as lucky as you. Whenever you even bother to show up at the Mission, you walk around with your fucking nose in the air, and you never do shit to help out. Oh no, you can't get your fucking hands dirty. You can't slum with the rest of us." Jeff tried to turn around and look at him. "You're no better than the rest of us, so quit acting like your shit don't stink."
Will had finally had enough. He walked past me and I tried to stop him by grabbing his arm, but he pulled it away from me. He walked up to Matt and Jeff and stood there. "Let him go," he ordered firmly.
"This is between the two of us," Matt said.
"Not anymore. I said let him go," Will ordered. Matt glared daggers at Will, but his anger was fading.
"You know," Matt said to Jeff, "you could have just told me this instead of being such a fucking douchebag. You could have explained all of this, and then we'd both have been better people for it." He let Jeff out of his headlock and pushed him away strongly, then strode toward the door.
"Wait!" I said. He glared at me with fire in his eyes. I tossed him a towel. "You'll need this," I said with a grin. He slightly smiled at me and wrapped the towel around himself, then stomped back to our bedroom with me following close on his heels. He didn't say anything until the door was closed.
"What a bunch of crap," he grumbled.
"Fuck me. Now," I said.
"What?"
"Now. Fuck me now," I said, even as I ripped off my clothes. He got a slight grin on his face.
"You liked watching me beat him, didn't you?"
"Yeah," I said breathlessly. I dropped to my knees and all but inhaled his cock. He grabbed my hair forcefully and began to fuck my face, making sure he choked me just a little bit, but not too hard. He'd worked out so he'd been sweaty before, then he'd sweated in the sauna, and then he'd exerted himself wrestling. His body odor blasted out at me from his groin, the pheromones assaulting my nose even as his cock assaulted my mouth.
He pulled me up by tugging on my hair, then pushed me backward onto the bed and fell on top of me. He pinned my arms back behind my head, lodging his armpit in front of my face, where his pungent odor returned to fuel me. I instinctively tried to pull my arm away from him, my subconscious brain trying to escape, but he just growled at me and held me down tighter. His lips were on mine, a rough, aggressive kiss, even as his body pinned mine down. I felt his ass rubbing against my cock, brushing against it, and I let out a loud moan. "I'm gonna let this hand go," he said. "Don't you fucking move."
I stared at him, wide-eyed, as he grabbed the lube and squirted it on my cock, and his hole, my whole being unwilling or unable to defy him. He re-gripped my arms and then lowered his ass down onto my cock. After that, it was just a blur. I tried to thrust into him, but he sat on my groin, using his weight to only allow me to move a little bit. At some point his hands released my arms and he wrapped them around me, but that didn't matter. I still felt as if he had me pinned down. He growled as he nibbled on my neck, on my ear, and kissed me again roughly, and all I could do was moan and thrash around. I was so worked up, I knew I was going to cum, but then he forced me to slow down, forced me back from the edge, only to pick up his pace and start all over again. I don't know how long we fucked, or how many times he did that, but when he'd finally had enough, he just sat on my dick and stroked his cock. He didn't say anything; he just slowly and deliberately jacked himself off, only allowing me enough freedom to thrust gently into him.
He let out a loud roar and started blasting his load all over me. The first shot hit my cheek, and the rest landed on my abdomen and on my chest. He grabbed big globs of his load with one hand even as he pinned my arms back with the other. He leaned forward, giving me room to really fuck him, while he smeared his cum on my face. I was unhinged by then, totally unhinged, just moaning, panting, and fucking with abandon. He forced his fingers into my mouth, making me suck his cum off of them, and his taste was the thing that finally did it. I yelled and screamed like I never had before as I blasted my load inside him. He lowered his ass, making me fight him, making me work for it, as I tried to drive in it, and that just fueled my orgasm even more.
And what an orgasm it was. Damn! I had never, ever cum that hard or that long before. When I was finally done, my whole body was shaking and quivering. I couldn't stop it. It was like I had a seizure or something. And then that feeling of euphoria was followed by an incredible need for security. He got that as much as I did, and all but wrapped himself around me, totally enveloping me. "I think I found the secret formula," he said to me with a grin. Then we both started laughing.
"Holy shit," I said. "Holy shit."
"So was that close to what it was like with Brad?" he asked, letting his insecurities out.
"Brad who?" I asked, making him really smile.
Copyright © 2013 Mark Arbour; All Rights Reserved.
Story Discussion Topic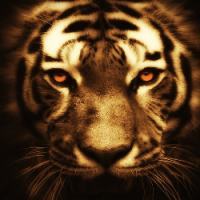 Open Club · 132 members · Last active
A fan club for Mark Arbour to chat about his stories
---
Chapter Comments