Paternity - 51. Chapter 51
November 2, 2000
Hamar, Norway
Will
I was about to leave the rink, but changed my mind. I knew they'd come chasing after me. Instead, I went into the area for skaters only, flashing my badge at the guard, and chuckled. Let's see my dad try to get past there. I just wanted some solitude to think about things.
My phone was vibrating like crazy. My dad, Stef, Pop ... they'd all tried to call me. When I saw the caller-ID flash Jeff's name, I decided to answer. "What?"
"Dude, where are you? Everyone's freaking out!" he said.
"Look, I just need some time, some space. I'm fine. Tell everyone to leave me the fuck alone." I wasn't mean, I was firm. "I'm still at the rink. If I leave, I'll let you know."
"Alright," he said reluctantly. After we hung up, the phone calls stopped. I found a quiet corner, one where I was pretty inconspicuous, and just stood there, leaning against the wall, trying to calm myself down. I shook my wrist, trying to get the pain to stop. She'd gripped me pretty hard, even digging her nails into the skin, and it fucking hurt. I went into the bathroom and grabbed some paper towels to try to stop the bleeding where she'd broken the skin, then went back to my corner.
At my core level, I knew that my feelings were hurt, and that there was some serious pain buried there at being rejected, once again, by my mother. But it was a lot easier to be pissed off, because the anger hid the pain, and I was really pissed off. It was the same old shit, the same way she'd always been, always jumping in to stick up for JJ and knock me on my ass. So typical of my mother, and it showed that no matter how many of her brain cells they zapped, she still wouldn't love me. It was time for me to give up on that; it was time for me to give up on her.
I paused to think about that for a minute. Maybe there was hope. Maybe she was just pissed off. I looked at the call log on my phone and noticed that my dad, Pop, and Stef had tried to call me, but my mother hadn't. When I'd told her that she only cared about one son, I was being kind of dramatic. I guess I figured that at some core level she still loved me. As I stared at my phone, noticing the absence of her number, I realized that she didn't. It was a real epiphany for me. I wasn't being dramatic, I wasn't throwing myself a pity party, I was merely confronting reality. My mother didn't give a shit about me.
My anger turned to sadness and melancholy until I thought about JJ. He was sucking me right into this toxic relationship he had with her. He was such a mommy's boy, and such a little tattle tale. How typical of him: he did the same thing to me that he'd done to Ryan and Crawford in the beginning of the year. He'd ranted and raved at me about Evan, making me feel like shit for kissing the dude, but instead of seeing if we could just work things out between the two of us, he has to run to Mommy and tell on me. What a little bitch he was. Not only that, but he'd all but sabotaged my relationship with my mother, turning her against me, using his little games to make her hate me. How unfair was that? He still had a relationship with Dad, plus he still got to have Mom all to himself.
"Hey Will," I heard Evan say. I'd been so immersed in my own thoughts, I hadn't even seen him approach me.
"Hey," I responded, forcing a smile. "Are you doing alright? I'm really sorry about this morning."
"It was nice, until JJ got there," he said, and looked down.
"What did JJ say to you after I left?"
He swallowed hard. "He told me that I should stay away from you. He said you were a heartbreaker, that you just went around sleeping with everyone."
I shook my head, as if trying to shake off my anger. So it wasn't bad enough that JJ made my mother hate me, he was going to make sure Evan hated me too? Evan was a nice guy, a really sweet, shy guy. I wouldn't have hurt him. I might have been able to teach him how to kiss better, but I wouldn't have hurt him, I thought to myself. That made me smile, and temporarily worked me out of my bad mood. "Here's the deal. I'm not with anyone right now. That means if I meet someone, say, like a really handsome brown-haired skater, and I want to mess around with him, I can." I smiled and he blushed a little bit. "I'm not trying to break hearts; I'm just meeting people and having fun."
"I didn't think you were," he said, although I could tell he wasn't as convinced of that before we started talking.
"If I'm with someone, and I make a commitment, I'm with someone. I don't fuck around," I said firmly. He nodded, as if he suddenly understood me, which he probably didn't. "I think JJ was jealous."
"Right," he said, rolling his eyes. "When he talks to me, he talks to me like I'm so beneath him. Like I should worship him."
"That's because he's a diva," I said. He chuckled at that. "Even divas want to get in your pants."
"Sure they do." This guy really was insecure when it came to his own beauty. "I have to go warm up."
"I'll be watching you. Kick ass out there," I told him. He turned to walk away, and he was blushing and grinning, and as he did I noticed JJ standing there, about 20 feet away, watching us. He just glared at me, and I decided to really frost him. I grabbed Evan's arm gently and pulled him back toward me and whispered in his ear, making it look intimate, making sure my lips brushed against his earlobe. "You can call me later, if you want."
"Um, I don't have your number," he said.
"Give me yours, and I'll call you and give you mine," I said. I pulled out my phone and plugged in his digits, glancing surreptitiously over at JJ to see him staring at us with barely concealed rage. "Good luck!"
"Thanks," he said, and started to walk away again. I saw him physically stop and almost recoil when he saw JJ, then he continued to walk away, but on a path to avoid his enraged roommate.
JJ came storming over to me. "You just don't quit, do you? You just have to mess with him!"
"You're being a little loud," I said calmly, with a bit of a sneer. "Someone may hear you."
"Just leave him alone!" he hissed.
I actually laughed at that, because he was like a spitting cat. "JJ, if you hurry, you still have time to call Mommy and whine about me before you start your warm ups."
"She's the only one who will call you on being an asshole," he said viciously.
I eyed him coldly, kind of like Grand would if he were in my situation. "She can't call me on shit, because I don't care what she says."
"You still have to do what she says," he announced.
"Unlikely," I said calmly. It was so fun to play the same game with him that my dad played with Grand, where he got all calm when they were arguing and freaked him out. "You know, next time she spazzes out and bails on you, don't expect me to be there for you. You'll be all alone, and you can thank your own bitchy ass for that."
"I don't need you," he said in a real nasty way.
"Who's gonna be there to watch you practice, and to cheer you up when you fall on your ass doing a lutz? Darius?" That was so funny, even I laughed at that. "You burned a bridge." I walked past him, bumping his shoulder hard enough to make him stumble, and then decided I needed to get out of there.
I found another corner, far away from JJ, and called my dad. "Are you alright?" he asked as he answered, almost in a panic. "Where are you?"
"I'm in the rink. I told you guys I'd call you if I was leaving," I said, ignoring his initial question.
"So you're leaving?" he asked, getting why I called.
"I need to get out of here, so I'm going back to the condo. I'm going to kick back and relax, have some lunch, and then I have to be back here around 1:30. That's when I have to work again."
"You'll miss your brother's practice," he said.
"JJ can rot in hell for all I care," I told him bloodlessly. He didn't say anything, but I could feel him recoil at my anger. "I just wanted you to know what was going on, so you didn't worry about me."
"Jeff will walk back with you," he said firmly.
"Dad, this is Norway. I've been here for a few days, and its safe here. I don't need an escort. The people here are awesome."
"I thought he was your friend."
I sighed, irritated that I was skewered with my own logic. "Fine. Tell him I'll meet him by the front door."
"I'd like to have lunch with you."
"Who will be there?" I asked suspiciously.
"Well we were all going out to lunch," he told me.
"Then I'm not going. I'm not doing anything with Mom. Nothing. I don't want her near me."
"Will, you have to at least try to communicate with her," he said. He was almost whining.
"No, Dad, I really don't, and I'm not going to. You guys have a nice lunch. I'll see you at the rink later." I walked to the front area and saw Jeff standing there, waiting for me. "I'm leaving now, I have to go." I hung up the phone and walked out with him, saying nothing.
"That was pretty raw," he said. I didn't know if he was talking about what my mother did to me, or that I fucked around with a bunch of skaters. Then I realized I was talking to Jeff. Like he would give me shit for being promiscuous.
"Let's go to the hotel," I said, inspired.
"Why?"
"I want to see if they have any rooms available."
"They were sold out," he said.
"They were," I responded with a grin. We went up to the front desk and found out that they'd actually had a cancellation. I got a room of my own, with a king size bed, on the second floor.
"Dude, you with a room here. That's scary," he joked.
"You're just jealous," I teased. "You can come see me any time you want."
"So what do you want to do now?"
"I should go back to the condo and pack up my stuff," I told him. He helped me out, and in less than an hour, I was resituated back at the hotel in my own room.
I'd been really active, really busy, and now that I'd finished my move, I felt pretty hollow, and very alone. Jeff seemed to sense that. He came up to me and wrapped his strong arms around me, and just held me, letting me feel his strength. I didn't cry, I didn't sob, I just hugged him, and it was wonderful. But it was impossible for me to hold him and not get all turned on. I felt my dick rising, and felt his respond in kind. "Fuck me," I begged.
We pulled off our clothes and he lay on top of me, making out with me for what seemed like an eternity, before he slipped on a condom, lubed me up and got me ready, and then entered me. We were young, and we were fired up, so it didn't last very long, but it was really meaningful. It was as if his dick in my ass was a cauterizing tool, designed to seal up the wounds in my psyche. "Damn, you're hot," he said when we were done, fueling my ego.
"Thanks, but I'm shit compared to you." That compliment brought out his stunning smile. For some reason, I wasn't in the mood to just hang out with him and snuggle up, so we took a shower together, and then got dressed. "It's early. Let's go wander around."
He nodded and we left. As we strolled around Hamar, I looked at my watch and noticed that it was 11:15. JJ was on the ice now, practicing. Everyone else was focused on him, and no one gave a shit about me. "You want to catch an early lunch?" he asked me.
"Do you know where they're going?"
"Yeah," he said nervously, wondering what I was up to.
"Are they going to that pub we went to the first night we were here?"
"No."
"Then let's go back there," I said.
"I'm supposed to try and talk you into meeting them at the restaurant they're going to."
"Well, you tried, and failed. Good effort," I teased.
"I hope they're not pissed at me."
"If they wanted to see me so bad, they could have come out and talked with me. They made their choice."
"They wanted to see JJ's practice," he said logically.
"That was a choice, no?" He looked at me strangely. "JJ set this whole thing up, this whole big cataclysm, by feeding my mother a bunch of shit. They know that. Would it have been so tough for one of them to send him a message that he's acting like a fucking asshole by offering to leave and hang out with me?"
"Yeah, but that's why they came here!" He saw me get all pissed off. "Besides, I'm glad they didn't. This way, we both got laid."
We got to the restaurant and ordered a beer. As I went to drink mine, I looked down at my wrist and noticed that I had bruise marks, in addition to the scratches, where my mother had grabbed me. It looked pretty nasty, like I'd gotten into a fight with a big cat. "JJ has my mother. She really doesn't give a shit about me. And he has all of them too. If you weren't here, I'd be really lonely."
He nodded and looked at me sympathetically. "I know how you feel. I always thought my mom would be in my corner. When she wasn't, it totally ripped me up."
His words made me realize how stupid my arguments must sound to him. "You must think I'm a little bitch, whining about this after what you went through."
"Dude, it hurts to lose your mom, no matter what your story is."
"Only it doesn't," I said. "We haven't been close, ever, and I don't remember having a decent relationship with her since I was a little kid. Up until last summer, I was just a pawn in her power struggle with my dad. When I wouldn't play that game anymore, that's when she lost all use for me." I drank some more beer. "I mean, up until then, she was basically nice to me, but there was no bond, no great connection between us. And after this summer, she's more or less hated me."
"So you're not hurt?"
"I feel kind of numb about it. I don't feel anything." He looked at me strangely, but said nothing. "What?"
"I'm not a fucking shrink, but I've felt numb like that before. Usually means I'm not really numb underneath."
"Guess we'll find out," I said, dismissing his idea but not in an asshole kind of way. "So JJ seemed jealous that Evan and I were making out."
"You were making out with Evan? That's what started this whole thing?"
"Yeah. I went by this morning to check on JJ and ask him to call Mom, but he wasn't in his room. It was just Evan and I, and we started kissing. JJ caught us and lost it."
"You think he's into Evan?"
"Evan doesn't think so. Says JJ is all condescending toward him, treats him like he's a crap skater."
"I thought JJ was straight," Jeff mused.
"Why do you think that?"
"Just shit Michael said about him. He made it seem like JJ was into girls."
"Dude, I don't know. He is one confused little bitch," I said, shaking my head. We had a nice lunch, and then started walking back to the rink. My phone rang on the way, and the caller-ID said it was my mother.
"Hello," I said, with absolutely no emotion or feeling at all.
"So you ran away again?"
"I went out to eat lunch," I said, trying to be calm. "Now I'm heading back to the rink. I have to work in half an hour."
"No you don't," she said. "After this latest stunt with JJ, where you slammed into him and hurt him, the ISU decided they don't need your help anymore."
I just stared at the phone. "What?"
"I talked to them, and you're not volunteering for them anymore. Now you can't bother him, and destroy his focus before he skates. You won't be able to sabotage him."
"Fine," I said, even though it wasn't. I'd enjoyed being involved and helping out, and I got along with the staff there. I thought I was doing pretty well. "Gives me lots of free time."
"You will return to the condo and stay there," she ordered.
"When hell freezes over," I said, laughing. "You're fired."
"What do you mean I'm fired?" she demanded, losing it.
"You are no longer my mother," I said. "You're fired." And then I hung up the phone.
"Dude," Jeff said, staring at me.
"She got me fired as a volunteer. How the fuck do you get fired as a volunteer?" I asked him. Suddenly the whole thing seemed ridiculous, and slightly funny. I laughed, and so did he, in a macabre kind of way. She tried to call me back but I didn't answer. He walked me back to the rink, and then left me there to go back to the condo.
I found Jack Davis, and he looked at me sadly. "Your mother came by and said you couldn't volunteer anymore."
"I'm very sorry about that," I told him honestly. "She's not really responsible for me though. She's not all there."
"What do you mean?" he asked.
"She's had some psychological problems. She just got out of shock therapy," I told him. "She's not real stable right now." He looked alarmed. "My father, or my grandfather, is responsible for me."
"That's too bad," he said sympathetically. Then I got inspired, and decided to put a spoke in her wheel.
I held out my wrist, showing him the bruises and the scratches. "This is what she did to me this morning," I said. "Hurts like hell."
He held my wrist gently and looked at me with concern. "You should get this looked at."
"It's not that bad," I said, acting nervous. "I just need to keep her away from me. I'm worried about what she'll do next."
"Do you think she's dangerous, that she might hurt you?" he asked, freaking out.
"She did this in front of my entire family," I said, pretending to be really upset. "No one stopped her. I don't know what she'll do if she catches me alone."
He was really stressed out and busy, but he flagged down one of the locals who worked at the ice rink. I looked at my watch. It was already 2:15. They led me back to the area for staff only and had me sit down.
The next thing I knew, a Norwegian cop was with me. "They tell me your mother hurt you."
I showed him my wrist. "She grabbed me pretty hard. I mean, usually she only hits me with words, but this time it really scared me." He asked me why I was afraid, and I told him about her mental illness and her shock therapy.
"Didn't the other members of your family stop her?" he asked.
"No," I said sadly, shaking my head. "I don't know what to do. She called and told them," I said, gesturing at the ice rink, "that I couldn't be a volunteer anymore. This was my only real safe place. I don't know what to do now." I was turning in one great performance.
They got a medical aide to come in and put some antibiotic ointment and band-aids on my wrist, and then another Norwegian official showed up. By the time I'd finished my story with them, it was already 3:15. The short program had already started. They asked me to identify my mother, taking me out to the rink. I saw my family sitting there in the same spot, and told them which one she was. They led me back to my secure area. I heard them announce Evan, and I heard the applause for him, and then the music began to play, the music he would skate to. Even before the music ended I heard really loud applause, telling me that he was done, and that he'd had a great performance. Shortly after that, I heard Shane's name announced. I knew JJ was a few skaters after him.
I sat there, sad that I was missing the whole show, when I heard yelling, and the voice was unmistakable. It was my mother's voice. She was ranting and raving to someone about me, about what a horrible child I was. They must have her in a room next to mine. I heard more voices; one of them was Tiffany, and another was Pop. That was interrupted when I heard JJ's name announced. Now my mother was really losing it. I tried not to smile, and maintained my steady demeanor.
"Will, your grandfather wants to see you," the cop said.
I smiled weakly. "That would be great."
Stef came in, giving me a relatively unpleasant look. "And just what are you doing?"
I held up my wrist. "I have scratches and contusions. They asked me how I got them, and I told them."
"You told them that your mother did that?" he demanded, unpleasantly.
"She did. Was I supposed to lie?"
"With her history, and her problems, you are creating a big issue. The police seem to think you feel unsafe around her."
My dad managed to bully his way in to see me as well, and entered at just that moment. I heard JJ's program end, and heard the applause. It was all I could do not to laugh my ass off when I thought about how pissed off JJ would be when he found out no one was there watching him. "What did you tell them?" he demanded.
I just looked at him, saying nothing, making him think about the situation. "My wrist is scratched, bloodied, and bruised. They asked me how that happened and I told them."
"You told them your mother was mentally ill and you were afraid of her?" he asked, just remembering to keep his voice level.
"Yes."
"Will, this is serious shit. You can't do this to your mother."
I eyed him coldly. "Point one," I said coldly to both him and Stef. "She's no longer my mother. I've disowned her. Point two, I have good reason to be afraid of her, since she was able to do this to me in front of my entire family, and no one lifted a finger to help me."
"We were going to..." Stef began.
I cut him off. "No one," I said firmly. They both looked guilty. "Did you know that she told Jack Davis that I wasn't allowed to volunteer here anymore?"
They both looked at me, shocked. "No," Stef finally said, answering for both of them.
"Well she did. That's what started this whole conversation, because I had to explain to him that she wasn't responsible for me. And I had to explain why."
My dad seemed really flummoxed by the whole thing, which was pretty unusual. Stef got his act together first. "I think that it would be a good idea for you to learn about a measured response."
"What?" I didn't know what he was talking about.
"Instead of getting the Norwegian authorities involved, we should have resolved this amongst ourselves."
"I guess I was feeling pretty alone and embattled, since no one said or did anything when she assaulted me," I said to Stef firmly. "If you were so worried about me, why didn't you come talk to me about it?"
"JJ was practicing," Dad said.
"Then you made a choice. Jeanine attacks me and hurts me, but watching JJ practice was more important than seeing if I was alright." They blinked briefly, surprised that I called my mother 'Jeanine'.
"You are perhaps being a bit dramatic," Stef observed. He was right, but I said nothing. They were both really annoyed, but that was too damn bad. My mother had shown me just how she planned to treat me in the future, and I wasn't about to put up with her crap.
I looked at both of them. "When people mess with you, you go postal. So don't talk to me about measured responses and drama." That really frustrated them, because they knew I was right.
"Maybe the best thing is for you to just go home," Dad said.
"I think the best thing is for Jeanine to just go home."
"JJ wants her to be here. It's important to him," he said.
"She's shown herself to be unstable. What if she finds a Norwegian guy who looks like me and assaults him by mistake?"
"That's not going to happen and you know it," Dad snapped.
"I think I need an attorney," I told him. Stef and my dad looked at each other, frustrated, and really pissed off at me. "If you two are going to let her continue to hurt me, I need someone independent to represent me."
"Alright Will, what do you want?" Dad demanded, getting that I had an ulterior motive.
"She's not my mother. I want that established legally. I don't want her to have any authority over me at all. Either formally, or through you. I'm done with her."
"That's a horrible thing to do," Dad said. Stef nodded.
"And you had such a great relationship with your mother?" I knew that was a low blow, but at the same time, there were some real similarities between our situations, and I wanted him to get that.
"No, I didn't," he admitted. "She hated me. She killed herself because of me."
"Janice did not kill herself because of you," Stef intervened forcefully. "She killed herself because she was mentally ill." We all said nothing, just digested his comment, until I got us back on topic.
"Dad, she's moving back to Malibu," I told him, and put all my posturing aside. "She's going to try and drive me crazy, and mess up my life, just like she did this summer. The way she's acted here proves that. So I have two choices. Either we work out a way that she's out of my life, or I have to leave."
"You couldn't have just had a conversation about this with me?" he demanded.
"You couldn't have stuck up for me? You didn't, and that shows how things will go when she gets back. You're afraid of her."
"I am not!"
"Yeah, you are. She's going to hold this over your head, her mental instability, and keep you from helping me out. It worked here, it will work at home. You want me to leave, I'll leave. You want me to stay; I need her out of my life."
"I would like to suggest that we find solutions to these issues when we return to the US," Stef said. "Are you willing to trust us to do that?"
"Jeanine is not my mother. Not anymore. That's where I'm at. If you and she are willing to start from there, I'm fine with waiting until we get back to the US to talk about it."
"We need to go talk to the authorities," Dad said. He and Stef left me then, and didn't return for about an hour. I occupied my time by reading a really horrible Danielle Steele novel that someone had left behind.
They came into the room, looking relieved. "We have worked out an arrangement," Stef announced.
"Your mother is not allowed within six meters of you. That's about 20 feet," Dad said, jumping in to give me the details. "When you two are in the same building, you will have a security guard with you. They won't press any formal charges against your mother, and will let us resolve this issue when we return to the US." It was an amazing example of how my family's power was evident even here, in a foreign country. He studied my face as I thought about it, but felt compelled to prompt me for a reaction. "Will that work for you?"
"Depends on who the security guard is," I said.
"Jeff agreed to do it," Dad snapped.
"That's fine with me," I agreed.
"We will have to figure out how to handle this at the condo," Dad noted.
"I got a room at the hotel and moved my things over there, so it's not a problem." He and Stef looked at me, and I couldn't tell if they were impressed or annoyed at my resourcefulness.
The authorities came in and interviewed me, and I agreed to the whole deal, and then they let us all go. It was 6:00pm by the time we got out of the rink. Stef and Dad went to have dinner with JJ, probably just to piss me off. I shrugged it off, and was about to just head back to the hotel, when my Aunt Claire appeared. "I was wondering if you would have dinner with me tonight, just the two of us."
That made me a little nervous. Aunt Claire was really classy, so I'd have to be on my best behavior. No stuffing food into my mouth. But more important, she just commanded respect. If she blasted me out of the water over all of this, I'd be pretty fucked up. "That would be great," I said, my only real option.
She'd found a chic little bistro, although how the hell she did that in Hamar I had no idea, but she did. The cab dropped us off and we were led to a table in the corner. "You had quite an eventful day today," she observed.
"That's one way to put it," I said smiling, trying to joke about it.
"Will, I talked to your father, and he told me that you have a therapist that you like. I'm hoping that he can help you work through some of these issues, especially your relationship with your mother."
"There's not much to work out. We don't really have a relationship. I spend most of my time trying not to hate her, and most of my effort on just trying to be polite to her."
"I watched your father go through this kind of thing with our mother. It was very wrenching for him. He pretended that it wasn't, but it was. He pretended that he didn't care about her, but he did. He pretended that he didn't love her and that hurt him as much as it hurt her."
"His mother killed herself," I said, not getting what she was talking about.
"I'm talking about Grandmaman. Grandmaman took my brother Billy's side when he outed your father," she said, and wiped a tear away as she remembered Billy. "When Billy died, they weren't even on speaking terms. It made an incredibly painful ordeal just that much harder for them, and for everyone."
"So what are you saying?"
"I'm saying that this relationship with your mother is hurting you and her the most, but it is impacting everyone. Tiffany is questioning whether to move down to Malibu with her now. Robbie is openly asking whether she should be involved in JJ's skating career. And your father is wondering whether she should even be living next door."
"Do you think I'm responsible for those relationships?" I asked her.
"No, I don't. And I'm not asking you to be. But I'm proposing an alternate course of action for you. If you were able to work things out with your mother, you might actually be able to help her get better, and to do better with JJ and Maddy, and to get along with everyone else. You may be able to help her heal her wounds."
"So she kicks me in the teeth, but I'm supposed to just take it? That's what it's like. You should be talking to JJ about this. He eggs her on, uses her like a guided missile and aims her at me or anyone else he's annoyed with. He doesn't care about the consequences or what it does to her."
"I recognize there is a problem there," she allowed.
"You're asking me to fight a battle against tall odds. She hates me, and he gets off on launching her against me. Then she uses her authority as my mother to create all kinds of problems for me."
"Just like she did today," Claire said. "And then you use the nuclear option on her, just like you did with your father."
"Neither one of them listens real well," I said to her, smiling. She actually laughed at that.
"That is a good point. Maybe you can find a way to help her out and save your relationship. If you can't, there's something else you need to think about."
"What?"
"If your father hadn't been able to stop this whole incident at the rink, it may have become public. As I have explained to John and Marie, as well as to your father, on occasion, it is important that you remember the impact your actions have beyond just you and the person you're mad at. You are a member of a very powerful and high profile family. You have to act accordingly. That's part of the deal."
"You sound like Wade," I said, teasing her, but I got what she was saying. And she was right. I hadn't thought about what this would do to the family. Here it was even more important because JJ's fame just added to the attention focused on us.
"Thank you. That's quite the compliment," she said, smiling at me.
I thought about what she said as we ate our dinner, in addition to focusing on making sure my table manners were unimpeachable. "I think that it's important that I be out from under her control. If that changes, and I don't have to worry about her making arbitrary attacks on me, then maybe I can help her. I think it also reduces the impact of JJ's rants." I wasn't sure that was true, that I'd be able to help her, but I was sure that I'd at least feel a lot more secure.
"Some of his rants may make sense. He feels overshadowed by your sexual conquests."
I blushed. "I am Stefan Schluter's grandson," I argued back gamely.
"You certainly are," she said, shaking her head.
Copyright © 2013 Mark Arbour; All Rights Reserved.
Story Discussion Topic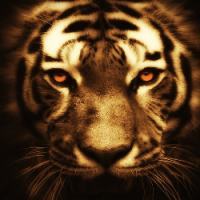 Open Club · 132 members · Last active
A fan club for Mark Arbour to chat about his stories
---
Chapter Comments