Paternity - 76. Chapter 76
December 2, 2000
Escorial, CA
Will
I thought I was dreaming, even as I writhed around on the bed. It wasn't until I was past the point of no return that I realized someone was sucking my dick, and doing a damn good job. I opened my eyes and looked down to see Jeff looking at me, his lips wrapped around my cock. "Ahhhh!" I yelled, and blasted my load down his waiting throat. I was worried that I'd drown him, because it seemed like I came forever. "Holy shit," I said when I calmed down. "What an amazing way to wake up."
He smiled. "Stef said it's time to go shopping, and when I came in to wake you up, this thing was hard as a rock," he said, gently stroking my dick. I cringed at the pleasure it caused, even though it tingled a bit too. "I figured I'd help you out."
"I really really appreciate it," I said. "Let me return the favor." I reached for his pants but he stepped away, grinning.
"You have to get a move on. Maybe you can help me out later."
"Dude, I'll help you out any time you want," I said in my sluttiest tone. He chuckled then left me alone to take a shower. I'd tried to call Noah yesterday, but no one had answered. I didn't leave a message on their machine, but I figured I'd give it one more try.
"Hello?" an older man answered.
"Hi, is Noah there?" I asked.
"Who's calling?" he asked abruptly. He had a very pronounced east coast accent, but different from the one that guy I'd blown last night had.
"Will Schluter," I said, wondering if Noah would remember who I was.
"Just a minute," he said, and I heard the phone land on the countertop, and not too softly. The noise echoed through my slightly hung over brain.
"Hello," I heard Noah say.
"Hey, it's Will Schluter. I don't know if you remember me, but I'm the dude who trashed your shirt at the party last weekend."
"I remember you," he said. His tone was neutral.
"Well, they tried to get the spot out, and it's not happening, so I'm getting you a new one. You want the same color?"
"You don't have to do that," he said.
"Yeah, I do. I fucked it up, so I'm going to fix it."
"That color is fine. Or a dark blue one, if you find one," he said. "It doesn't matter to me."
"Um, I'm going out shopping with my grandfather and my aunt. They're a blast to shop with. You're welcome to come with us."
He must have heard how nervous I was when I asked him, because he was really nice when he responded. "Thanks dude, but I have to work today."
"Alright. You doing anything tonight?" He didn't say anything right away, and I kind of freaked out, worried that he'd think I was gonna ask him out on a date or something. "I was thinking I could drop your shirt off."
"You live in Palo Alto?"
"Well, more or less," I said, then got where he was going. "You're welcome to stop by if you want to."
"Tell you what, I'll call you when I get off work and we'll figure it out," he said in a nice way.
"Sounds great," I said. I took a shower and headed up to breakfast.
"You are ready for our shopping spree?" Stef asked me.
"After I have some breakfast," I said. We had a battle of wills, using only our eyes, over whether I should have breakfast or not. I won. I ate pretty fast just to placate him. We drove down to pick up Aunt Claire, and I almost laughed out loud at him when she wasn't ready yet and we had to wait.
We were sitting in their kitchen, watching television and eating (I was still hungry), when Marie came in. I hadn't seen her for a couple of months, and was kind of surprised at how much she'd changed. Before, she'd been all polished and perfect, kind of like Ella, but now she had an edge to her style. Her hair had been a dark blonde/light brown color, but now it was darker. She wore makeup that made her eyes look bolder, and accentuated her lips. But the biggest change of all was in her clothes. She looked like a polyglot of fashion choices, with expensive jeans and shoes, a Bohemian looking top, and cheap jewelry for accessories. When I thought about the pieces individually, they looked kind of crappy, but when she put them all together, they looked good. "Hey," I said, and gave her a demi-hug.
"I heard you were up here last week, causing trouble," she joked. "Don't you do enough of that in Malibu?"
"It wasn't my fault," I objected. "Some douchebag who's the captain of the water polo team decided to hit on Ella."
"That's Carter Watkins. Who told you he's the captain of the water polo team?"
"Ella," I said.
"She's so stupid sometimes. She believes anything a guy tells her. She should know that if a guy's lips are moving, he's probably lying."
"If you say so," I mumbled, keeping my lips still and cracking her up. "So he's not the captain?"
"No way. The guys on the team wouldn't put up with his bullshit. He's a pretty good player, but that's it. He just tells girls that when he's trying to get laid."
"Did he ever tell you that?" I teased.
"I wouldn't know. I never listen to a thing he says," she said coquettishly, cracking us up.
"You look awesome," I said, commenting on her clothes.
"Thanks. Some people don't approve," she said, giving Stef a withering look.
"I think you look very nice," he said defensively.
"He and my mother think that if it doesn't have a designer label on it, it's not fit to wear," she said, piling on.
"I appreciate the finer things in life," Stef sniffed.
"You're a clothes snob," she said. "You go with the flow and conform to the crowd. Where's your cutting edge? Where's the new, the hot, the happening?" I was trying not to laugh my ass off at Stef, getting dressed down over fashion by his rebellious granddaughter, but I lost that battle.
"And what are you laughing at?" he asked me acidly.
"At you, getting faced by your granddaughter over fashion. She's managed to piss you off more than Aunt Claire ever did."
"Marie, please do not harass Stefan," Aunt Claire said smoothly as she walked into the room.
"Go with them and sell out to the big designer labels. Then I'll take you out sometime and get you stuff you can actually wear," Marie said to me.
"That could be fun," I said.
"You should come hang out with me and my friends tonight. I think you'd like them. Wear what you normally wear. No Abercrombie and Fitch shit."
"Cool," I said. "I'll call you when we get back." She vanished into the bowels of their house, while Aunt Claire, Stef, and I went out to the big Suburban limo.
"But for her acidic tongue, it was nice to see your daughter," Stef said, still in a snit.
Claire laughed. "Teenagers can be rebellious," she said, and they both looked at me. I rolled my eyes at them. "She has developed her own style, and quite frankly, I think it's very chic."
"Perhaps you are right," Stef said, relenting.
"I'm guessing that if no one ever did anything different, we'd all still be wearing those huge bell bottom pants like you did in the '70s," I said, teasing Stef.
"There were definite advantages to the clothes we wore back then," he said.
"Dude, seriously? Who wants a bunch of material flapping around your ankles?"
"Ah, but the rest of the pants were much more interesting. It was the custom to wear your jeans very tight, to accentuate your, uh, features."
"Hmmm," I said thoughtfully. "I can see the advantages there, but I wouldn't want to wear tight jeans."
"I think Will is right. Marie is challenging the conventional fashion order, and questioning whether style is merely conforming, or whether it is inventing," Claire said. "It has made for some interesting combinations. Yesterday she was wearing a pair of Jimmy Choo shoes with GAP jeans."
"Seven hundred dollar shoes and fifty dollar jeans," Stef said, laughing.
"It worked. She looked great," Claire said. "Unfortunately, her new found fashion independence is creating a conflict between her and Ella."
"Because Ella is like Stef, and only looks at labels and prices?" I teased.
"Precisely," Claire said, laughing at Stef, who just glared at me.
"I usually enjoy shopping," he grumbled. I felt kind of bad, because I was teasing him about something he took seriously, so after that I fell in line and pretty much let him and Claire dress me up like some doll. I told them my preferences when they asked me, but most of the time I watched and learned. When we got to the Abercrombie and Fitch store, I bought Noah three shirts to replace the one I ruined. A hot guy like him deserved to look nice.
We had enough time to go up to the City. I was more into just sightseeing than shopping, but I dutifully followed along. We went into a really trendy boutique, with all kinds of different things. It looked like the kind of place Marie would enjoy browsing around. "Can I help you?" a handsome guy asked us. He was tall and thin, with gauges in his ears, and tattoos on his arm.
Stef and Claire took over, while I watched this guy interact with them. When he laughed, the stud ring on his tongue became visible. "I guess you're not looking for leather," he said, almost in a condescending way. He had a nametag that said his name was Cary.
"Why not?" I asked them, shocking the shit out of Claire and Stef.
"You mean for the clubs?" Cary asked, almost taunting me, but not quite.
"Maybe," I said. Cary eyed me, appraising my size, and handed me a pair of black leather pants. He raised his eyebrows, then led Claire and Stef through the store, picking a bunch of things for me to try on. Stef and Claire sent me back to the dressing room with Cary, while they looked for stuff for themselves. There were only two dressing rooms, but they were pretty spacious.
"Try the leather pants on first," Cary said in a playful way. "I'm dying to see them on you."
"I'll look hot," I said, pretending to be cocky and making both of us laugh. Just the concept of me wearing them seemed pretty hilarious, but I figured I'd try them on and see what they looked like. I mean, they probably would have been great when I was in Rome last summer. Maybe I'd get another fake ID and go clubbing, I thought, making myself giggle. I pulled the leather pants on and I thought they'd be tight, but they weren't. They felt different on me, a strange material, but at the same time, it was mildly erotic. They had this funky hook system in the front instead of a zipper. It looked cool, but I couldn't figure out how to work it. I opened the door and looked out to find Cary standing there, grinning. "Hard to button, aren't they?" His voice got a lot sultrier when it was just him and me, and I was without the rest of my entourage.
I chuckled. "Yeah. Think you can help me with these?" I raised my eyebrow slightly, blatantly flirting.
"Sure," he said, and walked into the dressing room, brushing against me as he did. He stood in front of me, eyeball to eyeball, and I thought he might actually try to kiss me, but instead he lowered himself down in the smoothest way, until he was kneeling in front of me. "First I have to line this up," he said, and pulled the two sides of the pants together. He made a point of rubbing his hand against my dick, and when he noticed my reaction, he began rubbing against it more. That was all it took, his touch and the feel of the leather against my skin, for me to totally throw wood. My dick grew out, smashed against my body by the leather pants, while he gently rubbed its shape through the material. "Very nice," he said. "I think these fit you perfectly."
"Why do you have the stud in your tongue?" I asked him suggestively.
"It's better for oral sex," he said, as he looked up at me and licked his lips.
"You mean like sucking dick?" I asked.
"Yeah," he said. We were making eye contact, and I could read his expression. I remembered what Jeff had taught me in Norway, about trying to figure out what the other guy wanted. This guy wanted to be my bitch.
I unhooked the pants, which were ironically enough much easier to undo, and pulled out my dick. "Show me," I ordered.
"You're a big boy," he said, but I grabbed his head and pulled him onto my cock, and that shut him up.
"Suck my dick," I ordered. He liked that. He moaned, putting his all into it. He used his tongue stud to play with the ridges in my cock, running it around the head, and playing with the underside. We didn't have much time, so I urged my body on.
"Gonna cum!" I said urgently, but softly. He slowed down, and that pissed me off, so I grabbed his head and started fucking his face, doing everything I could to avoid choking him, but I might have gone too deep a few times. He gagged, and that set me off. I blasted my load right down his throat, feeling his muscles wrap around my head and spasm as I did. Only after my hormones were sated did I pause to feel guilty for damn near jamming my dick halfway down his throat. "Sorry about that," I said sheepishly when I was done.
"Sorry?" He laughed. "That was fucking hot." I changed into the clothes I'd worn in there, then we walked back out, talking about the clothes I hadn't tried on, pretending that I had. We bought the leather pants, even though I'd probably never wear them.
We decided to conclude our shopping expedition and head home. We got into the Suburban and Aunt Claire faced away from Stef and me to make a phone call, giving us a chance to talk, just the two of us. "You certainly spent a lot of time trying on those clothes," Stef said, giving me shit.
"That guy was talking to me," I said casually. "I asked him about his pierced tongue."
"Those are interesting," Stef said.
"Aren't they supposed to make blow jobs better for the guy getting them?" I asked him.
"That is what I hear," he said.
"But you don't have any personal experience?" I asked.
"They can be fun," he admitted.
"I know," I said, winking at him. He shook his head and started laughing.
"What is so funny?" Aunt Claire asked.
"We were talking about piercings," I told her. "I think John should get gauges like that guy had."
"I think it's more likely Marie would get them than John," she said calmly. She was hard to fluster.
My phone rang, and I would have ignored it, except I saw it was my father. "Hey," I said cheerfully.
"What are you doing?" he asked. He was in a bad mood, but trying not to sound like it.
"Aunt Claire and Stef took me shopping, since I'm a freak of nature and needed new clothes," I said, trying to stay upbeat.
"That sounds like fun," he said insincerely. "JJ, Robbie, and I are flying up tomorrow to meet with the doctor about your mother. You and Darius are invited to join us. Will that work for you?"
"What time?" I asked.
"I don't have it hammered down yet, but we're looking at two, maybe earlier if the doctor can meet earlier."
"That works for me. What about getting another opinion?"
"Can we take this one step at a time?" he demanded.
"Dad, I can fight this battle on my own," I said, guessing that he'd been carrying water for me with Robbie. "Don't feel like you have to make this your issue."
"That's not what this is about," he all but yelled.
"Let's try again," I said calmly, unwilling to be yelled at. "You're pissed off because you're fighting my battles. Don't. And I'm not backing down on having a different doctor there. This is too important, and this guy Robbie hired strikes me as an idiot."
"If Robbie refuses to allow a different doctor to attend, will you still go to the meeting?"
"Absolutely. But all that means is that my lawyer is on it big time on Monday, just so you know."
"I'll pass that on," he said grimly.
"Next time, just have Pop call me. It's more fun to piss him off directly," I joked.
"Very funny," he said, but chuckled. "How's Tony?"
"I'll talk to you about that tomorrow," I said. He didn't give me shit about putting him off, and I was glad about that, since Claire and Stef were staring at me. "I'm looking forward to seeing you."
"Me too," he said, but it was a lie. He was dreading this nasty confrontation, which told me how Robbie and JJ were acting.
I hung up and turned to Claire and Stef. "Sorry about that. That was Dad. They're coming up here tomorrow to meet the doctor and talk about Mom." They didn't give me shit about my change of heart, and that I was referring to her as 'mom' again, and I appreciated that.
"They?" Claire asked.
"Dad, Pop, and JJ. I have to call Darius and make sure he can go. We're supposed to meet with the doctor at two. I want to get another doctor to check her out, because I don't like this guy, so Pop is making Dad's life hell over this."
"From my understanding, it is not just Robbie, it is JJ as well," Stef said.
"I feel bad, because Dad's getting pulled into the middle of my conflict with Pop," I said. "That's why I told him he didn't have to fight this battle for me."
"I think that it would be very typical behavior for your father to jump in on your behalf," Claire said. "In this case, though, it isn't just your battle. He has Jeanine's best interests at heart too."
I stared at her, kind of amazed. I'd always assumed Dad would just line up with Pop on this, and by default, with JJ. I'd assumed that his reaction would be to stay out of it, since it didn't involve him. But she was right. That wasn't his way. He was too big of a control freak to abdicate responsibility like that. I realized that I really didn't know where he stood on this at all. "What are you thinking?" Stef asked me.
Normally, I hated it when people asked me that question, but this time it was OK. "I was just thinking that I bitched at Dad for not talking to me about things that involve me, and on this, I didn't talk to him about it at all. I just assumed he'd be in Pop's corner, and all I could really hope was that he'd stay neutral."
"This is what your father was talking about," Stef said to Claire.
"What?" I asked.
"JP was explaining how satisfying it was to see your grandchildren mature, to watch them learn to think and reason. I have to agree."
"That was a compliment," Claire augmented. The limo pulled up to their house and the driver had to fish her purchases out and haul them in. I noticed Darius' car was in the drive.
"I need to run in and talk to Darius and Marie," I told Stef. "I'll hurry," I added when I saw his look of frustration. I went looking for Darius first; the housekeeper suggested that I try Ella's room.
I listened briefly for moaning, and then knocked. There was no answer, so I knocked again. "Just a minute," Ella said.
"It's Will. I'm looking for Darius," I said. A few seconds later the door opened, revealing Darius standing there in just his boxers, looking annoyed. "Dude, you are totally hot," I said, teasing him.
"Do not even perv on me," he said.
"Look, sorry to bug you, but Dad called, and he's flying up here with the bitch circus tomorrow. We're supposed to have a meeting at two to talk about Mom."
"We're invited? Really?" he asked sarcastically.
"Both of us," I said. "Pretty amazing."
"I'll see you at Escorial around noon," he said. "You can tell me where we go from there."
"Deal," I said. "So does this mean things worked out?" I asked, nodding at his almost naked body.
"That's what this means," he said, then shut the door in my face. I chuckled and tracked down Marie next.
"So what are you wearing tonight? Not what they bought you," she sneered.
"I bought some leather pants. I'm wearing those," I told her.
"Leather pants? Why the fuck would you buy leather pants?"
"Because the store clerk gave me a blow job in the dressing room while I was trying them on," I said deadpan.
She started laughing. "People are coming over here. Show up around eight."
"There's a guy that I need to meet up with tonight. Is it OK if I invite him to stop by?"
"A guy?" she asked. "Who?"
"His name is Noah Robbins, and he's on the water polo team. I met him at that party last weekend. I spilled some punch on his shirt and ruined it, so I bought him a couple of new ones to replace it. He said he'd try to meet up with me after work."
She smiled. "Noah will be here anyway."
"He's your friend?"
"Yeah. He hangs with his water polo friends sometimes, and some of those guys hang out with the same dipshits that Ella does. That's why he was at that party. So you're the guy he met."
"What do you mean; I'm the guy he met?"
"Nothing," she said, fucking with me.
"Bullshit. Spill it," I ordered. I was being serious now, and she got that.
"It's no big deal," she said. "He told me that some guy ruined his shirt, but the guy ended up being pretty cool."
"Duh," I said. "Of course I'm pretty cool."
"See you later, dumb ass," she said. I went down to find Stef agitated, since I'd kept him waiting.
"Sorry. This is the hot happening place. Escorial is boring," I joked.
"Then I should plan to come back here with you later on," he teased.
"After dinner," I said. "You'd probably have a blast."
"Probably," he said, chuckling, then got serious. "Was Darius amenable to meeting about your mother?"
I nodded. "He's coming up around noon tomorrow."
"You two seem to have repaired your relationship."
"Darius doesn't really talk about shit. You just sort of know, by the way he treats you, if you're good with him. I'm good with him."
"Excellent," he said. When we got to Escorial, we had to haul my stuff to my room, and then I had to organize it all. I thought about putting that off, but I thought about Wade, for some reason. He'd be on top of it, and get it done, so I did. I barely had time to shower and primp in the mirror before dinner. In fact, I didn't make it to the dining room until two minutes after seven.
"Sorry I'm late," I said to Grand.
"I do not think our clocks are so accurate that two minutes makes a difference," he said, absolving me of any guilt. We had a nice dinner, but I mostly just stayed quiet. I focused on eating quickly without being rude, in an effort to escape from there in time to get to Marie's.
"I have to run," I said, when it was 7:45. "I'll be back later."
"Have fun," Stef said. I bolted out of there before anyone could give me the third degree about what I was doing. I grabbed the shirts I'd bought for Noah and got one of the drivers to take me down to Aunt Claire's house. My phone rang while we were on the way: it was Noah.
"Hey," I said cheerfully.
"Hey. I just got off work, and I'm supposed to go to a party. You want to meet me there?"
"Whose party?" I asked.
"Like you'd know her," he said, being a smartass.
"Whose party?" I asked again.
"A friend of mine, Marie Hobart," he said.
"I'll meet you there."
"You know her?" he asked.
"She's my cousin," I said. "See you there."
"Cool," he said, slightly humbled, and hung up.
I wasn't sure what kind of parties Marie threw, but there weren't all that many cars there. I went straight in and headed down to the lower level, which is where we all hung out. Sure enough, that's where they were. "Hey Will," Marie said enthusiastically. "Everyone, this is my amazingly hot cousin, Will," she said to the group, making me blush.
"Hey," I said lamely.
"Let me introduce you. This is Joe," she said, gesturing to an Asian guy who was short and handsome. "Clayton," she said, introducing the next guy, who looked like he'd just come from a country club. "Neva," she said, gesturing to the girl next to him, who dressed like he did. They were obviously together. "This is Alyssa." She was a red head, and really pretty. "And Jackie," she said, introducing me to a tall, sexy brunette. "And this is Ferris," she said. This guy was about normal height, but seemed small boned. Or maybe it was just because he was skinny. I decided it was both.
"Here, sit next to me," Ferris said. He had pretty effeminate characteristics. You didn't need gaydar to figure that he was probably gay.
"Sure thing," I said, and sat next to him on the floor. I wondered if he hung out with Marie all the time, or if she just invited him for my benefit.
"Don't get too close," Joe said. "He bites."
"I don't bite, I nibble," Ferris said, cracking me up. "So you live in Malibu?"
"Yep. On the beach," I said.
"I like the beach."
"Do you surf?" I asked hopefully.
"I tan," he joked. I stayed in the background and just listened to their conversation, which was typical bullshit, just like I'd hear Ryan and my friends saying. At about 8:30, we heard the doorbell ring, heard the stomping of feet on the stairs, and then Noah appeared. He looked even more handsome than I'd remembered. His eyes scanned the group, greeting everyone, but when they got to me, they lit up a little more.
"Hey, you made it," he said, and fist bumped me.
"Yeah. I had to go so far," I joked. He looked confused. "I'm staying with my grandparents up the hill."
"In the big house?" he asked.
"It's not a jail," I joked, since 'big house' was slang for a jail. "Yeah, that's where I'm staying."
"I've never been up there," he said.
"Maybe later on I can show it to you," I said, then blushed, because that comment seemed a little forward.
"You'll have to show me some time, too," Ferris said, flirting. His comment seemed to bother Noah, for some reason, but I had no idea why. They looked at each other, a fleeting look, but it was clear there were issues between them. Whether they were mad at each other, or involved, I couldn't tell. Were he and Noah together? Was Noah gay? I looked over to Marie, but she was talking to Joe and Neva. Noah was just standing there, so I scooted over, making room for him between me and Jackie. That put me a lot closer to Ferris, who gave me a suggestive look. I smiled back in return, trying to seem sincere, and then turned to talk to Noah.
"So how was work?" I asked him. Just being next to him, feeling his body heat was firing up my libido. I forced my hormones to recede, at least to the degree that was possible.
"Boring," he said. "When are you moving up here?"
"Around Christmas," I said.
"Jews don't know when Christmas is," Ferris said. It was probably supposed to be a joke, but to me, it seemed a little bitchy.
"We know when it is, we just don't celebrate it," he said.
I used that opportunity to change the subject. "Oh, before I forget, these are for you." I handed him a box with the Abercrombie and Fitch shirts.
"Dude, there are three shirts here. You only fucked up one," he objected.
"Yeah, but I think that dark blue one will look good on you, especially with your black hair. And I just liked the dark green one."
"The dark green one almost matches the color of your eyes," he said, holding it up to me. "You should keep it." It almost seemed like he was hitting on me.
"Nope. They're yours," I insisted. "Only now every time you wear the green one, you'll be reminded of me."
"Then I'll probably be smiling when I wear it," he said, flirting majorly, and pretty much blowing my mind. Ferris seemed annoyed, and I wasn't sure if it was because Noah was flirting with me, or because we were ignoring him by indulging in our own conversation.
"I hope so," I said. Marie had some more friends show up, including this hilarious guy named Alex. He was tall, blond, and handsome, and had a really gregarious and outgoing personality. I found that I spent most of my time with him laughing.
I was standing in a group with Alex, Noah, and Joe, when Noah brought up a whole new topic. "Did you see that story on the news? The one where that old lady was kept drugged up by her daughter, who just happens to be the wife of a senator?"
I said nothing. "Dude, I saw that!" Joe said. "You think the old lady's really nuts?"
"My mom says she's sharp," Noah said. "She was working with her."
"Wonder if I could get my mom committed," Alex joked. "Then I could steal her car."
"You hear about that?" Noah asked me.
"Yeah," I said reluctantly. "I went riding with her yesterday afternoon, the old lady that is. She is sharp."
"You went riding with her?" Noah asked, implying I was full of shit.
"Yeah. Her name is Eulalie Garrett. Her grandson is Wade Danfield. He's like my big brother."
"Dude, you won't tell him I said anything about it, will you?" he asked me nervously. "I probably wasn't supposed to talk about it."
"I'm not saying shit," I swore, and that brought back his smile.
I mingled around a little bit, and lost track of Noah, not that I was stalking him or anything. I saw him over in the corner, having what looked like an uncomfortable conversation with Ferris. It didn't last that long, and ended when Noah shrugged and shook his head, then sauntered away, leaving Ferris standing there, looking pissed off. It was only around eleven, but I saw Noah grabbing his car keys in that unmistakable gesture that said he was getting ready to go. "You leaving?" I asked unnecessarily.
"Yeah. I have to work tomorrow, and I'm pretty tired," he said.
"You mind dropping me off at home on your way?" I asked. I enjoyed these people a lot more than Ella's friends, but I enjoyed Noah the most. If he was going, I was going.
"No problem," he said. We said goodbye to everyone, then went out to his car, which was an older Honda Civic. It was pretty worn out, but clean, inside and out. "This probably seems like a piece of shit compared to what you drive."
"Dude, I don't drive yet," I said. "So your piece of shit is better than anything I have." That cracked him up. He pulled up to the gates and I gave him the code to punch in. They swung open and he drove up the driveway, his eyes wide as he looked at the house.
"This place is huge!" he said.
"It is," I agreed. "Come on in. I'll give you a tour."
"Alright," he said.
"So what time do you have to go to work tomorrow?"
"Noon," he said, with an evil grin. "I just get sick of parties after a while."
"Me too. Come on," I said. Everyone was asleep, or in their own rooms, so it was like the house was completely vacant. That was kind of cool. I took him through the rooms, and we ended up downstairs, at the pool.
"Dude, an indoor pool!" He put his hand in the water. "It's so warm!"
"Want to go swimming?" I asked.
"I don't have a suit," he said.
"Two choices: don't wear one, or borrow one. We've got a lot of them here."
"It's tempting, but I really should get home," he said. He suddenly seemed uncomfortable, and that made me feel like a bad host. Did I freak him out by suggesting that we swim naked? "If you're up for it, maybe next time you're in town you can call me."
"For sure," I said. I grinned at him, and he grinned back shyly. I walked him out of the house, and watched him drive off. There was something about him that I found really attractive. It was more than just his looks; it was more than his personality. It was more than that, but I didn't know what it was.
Copyright © 2013 Mark Arbour; All Rights Reserved.
35

1
Story Discussion Topic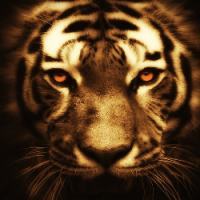 Open Club · 132 members · Last active
A fan club for Mark Arbour to chat about his stories
---
Chapter Comments