Comments Invisible in Dark Mode Bug Has Been Reported. We are working on patch.

Paternity - 25. Chapter 25
October 6, 2000
El Segundo, CA
Will
We hung out at the rink for quite a while. Ryan and I wandered off on our own, just checking out the people who were there and being stupid. We came back to our seats and saw Dad and Robbie in deep conversation, so we left them alone for a while longer. They finally tracked us down.
"We need to go check on JJ before we leave," Dad said to Ryan and me. He was being really nice now; part of that was because I'd probably blistered him pretty badly by holding a mirror up to him, but the main part was that he wouldn't want to have any major arguments in front of Ryan.
"I'll go with you," I said, deciding that seeing my brother was a bigger deal than avoiding that nitwit that I'd knocked down.
We walked down to where the skaters were and found JJ hanging out with a bunch of his friends. "You rocked," I said, and gave him a big hug.
"Thanks," he said, smiling proudly. "I'm in first place after today, so I have to do as well tomorrow."
"You will," I said confidently.
"So is that how you win? You get your brother to knock me down and hurt me?" that familiar, obnoxious voice said. I turned around to find Shane Jackson standing there, hands on his hips, being all bitchy.
"Dude, I did not hurt you. You fell and got a little snag on your outfit, right below your ass, which no one looks at anyway," I said to him. JJ and his friends snickered at Shane, which just made him angrier. He was out of his dumb-ass outfit now, wearing jeans and a polo shirt. He actually looked pretty hot.
"You tried to mess me up," he snapped.
"You are so lame. You get one snag, and your whole routine goes to hell. Just as well. You'll never make it if you're that uptight." Like I knew what it took to 'make it', or even knew what 'made it' meant.
"He's the one!" I heard Shane's mother exclaim as she walked up with some official. "He's the one who hurt my son." I wasn't really nervous about dealing with her, because she was unreasonable and a little hysterical, and that would ultimately make her look like an idiot. Besides, what could these people really do to me anyway? But it wasn't a hassle I was relishing, and if she managed to pin something on me it could hurt JJ, so I sighed and then braced myself to deal with her bullshit.
"I didn't hurt your son," I said to her firmly.
"Real good strategy, JJ. Get your brother to mess me up before the match so you can win," Shane interjected, slipping that into the conversation.
"I didn't get him to do anything," JJ said, being just as bitchy.
"What exactly are you accusing my son of doing?" I heard my father demand, in his most forceful voice. It was indicative of how alone I'd felt lately that I forgot that he was even here, and that I'd planned to have to battle this one out on my own, without any help from him.
"He knocked my son down," Shane's mother said, getting in his face, which was pretty funny, because if she'd have known my dad, she'd have known that would just make him fight harder.
"And was he hurt?" She said nothing. "If you're going to accuse my son of something, you damn well better have some evidence."
"He disoriented Shane," she said, looking a little abashed. "And damaged his outfit."
"Let's see this damage," Dad said assertively.
She didn't say anything, but the official intervened. "I would like to see this damage as well."
In a huff, she dragged out Shane's leotard and expanded it with her fingers, showing the long run. "See. It was ruined."
"When he got up, there was only a little snag," I said, pointing. "Right there."
"Well it ran," she said, giving me the evil eye. It was like she was a witch, trying to cast a spell on me.
"One of the other skaters said that you tried to fix it, and that's what made it worse," I told her, emboldened now that my dad was there.
"Is that true?" the official asked.
"I tried to fix it, but I didn't make it worse," she lied.
"Look, I accidentally bumped into him. I helped him up, and I said I was sorry. I didn't mean to do it. It was an accident," I said plaintively, more to the official than anyone else. "He went off on me about how I snagged his outfit, and I feel bad about that, but it wasn't that big, and it wasn't really noticeable unless you really looked."
"Judges look," his mother snapped.
"There?" I asked, pointing at the original snag. The implication was that the judges would be staring at his ass.
"I hardly think that would have made a difference in scoring, or in their evaluation," the official said to Shane's mom. He appeared irritated, probably because he had better things to do. "I suggest you focus on tomorrow's long program."
She gave him an awful look, stuffed the leotard into Shane's bag, and stormed out in a huff, with Shane dutifully following her. I watched him walk away, and thought again about what a cute ass he had.
"Dude, major drama at the ice rink," Ryan joked.
"There's always major drama here," JJ said.
I made sure I had JJ's attention. "I'm sorry about that. It really was an accident."
"S'OK," he said nonchalantly. He was looking over at his buds, as if he was anxious to go join them.
"We're going to the hockey game to see Matt and Wade play," Dad announced. "Would you like to join us?"
"I'm going to hang out with some of the guys here," JJ said cheerfully. "I'll see you at home later." This was a big event for him, and he seemed happy with his friends, so we left him there and strolled out of the rink, into a beautiful, warm October evening.
"So you want to ride in the Ferrari or the Porsche?" my dad asked Ryan, pouring on the charm.
"I don't care," Ryan said.
"Good. I do. I'm in the Ferrari," I joked. Dad didn't look disappointed by that at all, which kind of surprised me, since I figured he'd want to have some long, meaningful argument with me on the way to the game. By picking the Ferrari, I'd chosen to ride with Pop. I was really sick of dealing with Dad, and Robbie would be so much more relaxed, so I thought I'd dodged that bullet. I didn't figure it out until he and Robbie swapped keys.
"You're stuck with me anyway," Dad said with a smile.
"Dude, it's not about you, it's about the car," I lied. I nodded to Ryan as he and Robbie went in one direction to go find the Porsche, and we walked toward the Ferrari. Dad hit the button on the key fob and the car chirped at us enthusiastically as it unlocked its doors for us.
We hopped in the car, he fired it up, and then he put the top down. "Nice evening," Dad said, making small talk.
"It is," I said, and leaned back, letting the roar of the Ferrari's engine vibrate through my body.
"We've been doing really well lately, but I feel like we're back where we were last summer," he told me honestly, as he drove out of the rink's parking lot.
"I don't think we've been doing very well lately at all," I disagreed with him. "But it's a little better than summer."
"Why don't you think that?"
"Because of how you treated me on my birthday, and because you've hardly been around at all, with the exception of our trip to Escorial. And that wasn't exactly our best time either."
"Oh," he said. He was trying to find a starting point to go from, a place where we'd been good that he could use as a point of reference, and I'd just blown that up. "I didn't realize I upset you on your birthday."
"Dad, you told me that I didn't think of anyone but myself, and then you guys all piled on," I told him. "Pop got it. He's the one who jumped in to save me from you guys, but you acted like it was no big deal. You never even said anything about it."
"You wanted me to apologize?" he asked.
"If you meant it, yeah, it would have been nice." I sighed. "It's not that I didn't hear you, it's just that you didn't have to be so mean. Damn." I looked away from him, out of the car, so he couldn't see how upset that made me. I saw a couple of guys ogling the Ferrari and used that as a distraction.
"So you decided to make me feel like shit on my birthday as a payback?" I noted with bitter irony that he still hadn't apologized.
"That was just a lucky coincidence," I said, and smiled at him. I could have been really bitchy, and I was certainly unhappy enough to do it, but I remembered Wade's advice, and he was usually right, so I tried to be nice.
"I was worried that there was something going on with you and Pat," he said, finally opening up to me. So that was the issue; that was why he fired Pat, and left me high and dry.
I paused before I responded, because I knew that if I jumped on him now, he'd close right back up again. I needed to be calm. "Why did you think that?"
"You flirt with him, you tease him, and you guys are pretty close, almost intimate." I said nothing, knowing that wasn't enough for him to think Pat and I were fucking. He sighed, getting that I wasn't saying anything until he came clean. "There was some talk."
That pissed me off, but I managed to speak evenly when I responded. "Who was talking about us?" He didn't say anything at first, so I just ruminated that around in my mind, thinking about the options. There weren't many people who would do that, but even as I'd asked him, I knew who it was. In our world, the only family members who could have credibly said something were JJ, Wade or Cody. JJ wouldn't say anything, because while he was bitchy as hell, he wouldn't be that mean to me. Besides, he really had nothing to gain from it. It was a pain in the ass for him when we rode together, because we didn't usually do the same stuff. Wade knew there was nothing going on between Pat and me, because he could tell, and because I would have told him before he even speculated about it. If anything, he'd be the one to try and convince my dad that Pat and I weren't fucking around. And that left Cody, which was almost laughable. Cody knew better than to run around and spread shit like that about me. If he were worried that I was fucking around with Pat, he'd have said something to me first. That was how he rolled. So beyond that, it had to be someone on the staff, and there was really only one logical candidate.
"I don't know if that's important," he said.
"Dad, I know it's Michael." He said nothing. "I want you to think about what his game is."
"What do you mean, what his game is?" he asked. I raised an eyebrow at him, my 'Mr. Spock' look, to show him that he gave away that it was indeed Michael who'd talked to him. That frustrated him, being outfoxed by a mere child, which was how he treated me.
"I don't know. That's something that you'll have to figure out. Did he tell you that he could handle both of us, and ask you for more money in exchange?"
"He said he could fill in for Pat," Dad allowed.
"Michael could never fill in for Pat," I said, a bit too assertively, so I mellowed. "So now what do you think?" I was bugging the shit out of him, by making him take the initiative and thus making him expose his flawed thought process.
"I think it's more complicated." That wasn't good enough, and we both knew it, but he didn't seem to know how to explain it.
"I don't know what Michael's game is, and I don't care. That's your deal to figure out. But that guy is so not going to be involved in my life."
"Not even in an emergency?"
"Nope, not even then. We have other people working for us. I'd rather have Armando fill in than Michael." Armando was a younger guy that worked around the house, taking care of the pool and helping Rosa.
"It makes it a lot simpler if your guard and JJ's guard can alternate, and work together."
"Then if Michael is going to be around, this isn't going to be simpler," I said firmly. "What happens when Pat figures out that Michael was gunning to have him fired?"
"Michael wasn't gunning to have him fired," Dad said. "He just made it easier." He paused as he downshifted. "I'm still not convinced that hiring Pat back is the right thing to do."
It would have been so easy to go off on him, but he wasn't in his edict-issuing mode, he was in his problem-solving mode, where he was thinking things over. It was rare that he did this with me, and this was one of those times when I might actually get through to him. "I want you to think about this from my perspective."
We got to a stoplight and he looked at me to emphasize that I had his attention. "Go on."
"I don't have a lot of stability in my life right now. Mom is in Palo Alto, and even when she's here, she's not that into what I'm doing." I could have said she didn't really love me all that much, but that seemed a little too raw for this discussion. "You and Pop are both busy, and I'm normally okay with that, but you two have totally blown me off lately. JJ too."
"That's going to change," he said, more of a pledge. I ignored that, ignored his promise, because he'd said that before and he'd broken it. I could tell that he got that, and I pondered briefly how uncanny it was that we understood each other so well, yet couldn't communicate worth a shit.
"Pat's been there for me. He's been my friend, and watched out for me. He's filled in when the rest of you deserted me, as I see it. He's the only anchor I've had. You can't take him away from me." I'd started off normally, but ended up with a plaintive tone.
"I didn't realize you felt so alone." His voice dripped with guilt, and that made me happy, not because I wanted him to feel bad, but because he was finally getting it.
"It's way more damaging to have no one there than to have a guy around who I may get lucky enough to have molest me," I said, smiling at him to show I was joking.
"Sometimes people who are being molested don't feel like they have a choice. They feel trapped. Or maybe they think they want that to happen, even if it's a bad thing."
I'd been so patient up until that point, but when he said that, my calm approach to this finally vanished, and I vented my frustration. "Why didn't you talk to me about this? I would have thought that the first thing you would have done when you heard about this deal with Pat is to talk to me about it. To be honest, that's what's really damaged us more than anything."
"I wasn't sure you'd be able to be objective."
I just shook my head at him in disbelief. "If you really think that, then I think we need some outside help."
"What?"
"I think you need to see a shrink, to find out why you can't treat me like a person. Otherwise, I'll be damned to be eight years old in your eyes for the rest of my life." He made to say something, but I stopped him. "We keep having the same argument, over and over again. I'm done with this. You have to at least talk to me about decisions that involve me."
"It just seemed that when the issue of child molestation came up, that transcended these basic communication issues," he said lamely.
"Dad, I'm not a child. I may not be an adult, but I'm not a child."
"It's called child molestation if you're under 18," he snapped, irritated at me for being so literal.
"That doesn't change the fact that I'm not a child, and that I could have made that decision, the decision about Pat, real easy."
"Yeah, you ignored it."
"Yeah, I did, because it didn't matter to me, because it flew in the face of everything I've seen from Pat. And I would have laid this all out for you, and you wouldn't have had to end up looking like a complete ass."
"I don't look like a complete ass."
"Yeah, you do. You just don't want to admit it."
"Maybe I should talk to my shrink about that," he said, being really bitchy.
"I think that would be a good thing," I said, pretending to be all calm and non-confrontational. We both knew I was accusing him of having some sort of mental disorder, though, so it wasn't as benign as that. We drove up to UCLA's rink with our issues still unresolved. He still hadn't formally agreed to have Pat come back to work for me, but at least he knew what it was going to cost him if he didn't. This hadn't been a fun day for him. We got out and stood around, waiting for Robbie and Ryan. It made me pretty sad to be there with him and to be so uncomfortable in his presence. "Pop drives slow," I observed, trying to ease the tension.
"No shit," Dad agreed with a smile. It helped, but only a little bit. Finally, they pulled up, and Ryan and I headed into the rink, leaving the two of them to talk about our latest conversation with no solution.
"So what did you and Robbie talk about?" I asked Ryan.
"How hot I am," he joked, cracking me up.
"Must have been a short conversation."
"Right," he said. I pulled on my Stanford hoodie, and got a dirty look from him. "We'll get our asses kicked."
"You're a pussy," I taunted.
"Fuck you."
"Don't worry, no one will want to hurt your pretty face," I teased. "Stanford games are only obnoxious when they play Cal. UCLA is no big deal. You want to see these fans get hyped," I said, gesturing at the UCLA rink, "wait until they play USC."
"Yeah, that would do it." We were trying to find a group of people wearing Cardinal Red, so we'd know what section to go to, but it wasn't that well defined. The game had already started, and it was still zero to zero. I was scanning the crowd when I saw one person sitting alone, wearing a Stanford sweatshirt, and just about shit a brick. I just stared for a minute, I was that stunned, then dragged Ryan over to see her. She was sitting close to the ice on purpose, trying to be visible.
"Where are we going?" Ryan asked.
"To sit with that girl," I said.
"She's fucking hot," he said. "Who is she?"
"Kristin Hendrickson. She and Gathan used to date."
"Used to?" he asked with raised eyebrows.
"Dude, save your game. If she's here, it's to see Gathan."
I walked up and saw her get all nervous, which was understandable, but just like I'd been busting my dad's balls about not jumping to conclusions without listening to people first; I owed it to her to at least give her a chance. Besides, she and I were friends, and I didn't want her to feel as uncomfortable and as shitty as I'd just felt, riding with my dad. "Hey there!" I was extra cheerful, so she knew I was glad to see her.
"Hey Will," she said, a little relieved, but still nervous. I sat next to her and put my arm around her, giving her a sideways hug.
"It's good to see you."
"It's good to see you too," she responded, her nervousness fading a bit.
"Duh," I joked, making her feel even more at ease. "This is Ryan. He thinks you're hot."
She smiled at Ryan, who was glaring daggers at me. "I am," she said, getting into her playful mode. "Nice to meet you Ryan."
"Nice to meet you, too." He sat next to me, so I was sandwiched in between the two of them.
"So what are you doing here?"
"He won't talk to me," she said. "I call, I e-mail, but he won't talk to me."
"So you're forcing the issue? That's pretty pushy."
"I like to be in charge," she joked.
"He see you yet?"
"I just got here, so no, I don't think so." We watched the bench, where Gathan sat next to Wade, waiting for their next shift. I saw Wade's eyes lock onto mine and there was a glimmer of recognition, then they moved to Kristen and they opened a little wider.
"Wade spotted you," I told her. She didn't really care about Wade's reaction. Gathan was paying attention to the game, like he was supposed to, and seemed pretty oblivious to the crowd. That didn't really surprise me, since they were away, so he would expect most of the fans here to be UCLA fans. Besides, Gathan did that, totally focused himself on the ice, to the point that he almost seemed possessed. Wade nudged Gathan, jarring him out of his hockey trance, and said something to him. His eyes rocketed over to us. He had his mouth guard half in his mouth, so we could see his expression, more or less. Still, even without it, his eyes were easy enough to read as the emotions crossed them like a slot machine reel, switching from feeling to feeling. There was sadness, anger, longing, rage, pain, but I knew him well enough to read the other one buried there: love.
"He's mad that I'm here," she said, totally misreading him. "I blew it. I shouldn't have come." She was despondent.
"No, he's mad at you, but happy that you're here," I said with complete confidence.
"How do you know?" she asked belligerently. "What makes you the big expert on what he's thinking?"
"Dude, I just made my dad's life a living hell for the past two days for hitting me with that attitude," I said severely, coupling that tone with my 'are you fucking serious?' look. "Don't go there."
"You think he'll talk to me after the game?"
"If they win, and he's in a good mood. If I were you, I'd cheer real loud."
"Asshole," she said lovingly.
"And if he won't talk to you, Ryan wants to try and get in your pants." Ryan elbowed me hard, hard enough to hurt, but I just laughed.
"For the record, Ryan," she said, leaning forward to talk to him, "you're real tempting, but I'm focused on one guy."
"She's right," I teased. "You are real tempting."
"I need to get new friends," he groused.
"I've been so miserable without him. God, Will, it's just been hell. I really love him, and I completely fucked up." I put my arm around her supportively.
"So why did you do it?"
"Since when do you need an excuse to blow a guy?" she asked, giving me shit.
"When I promise someone I love that I won't," I said. She just nodded soberly.
"I was at a party, and I was drunk, and this guy was hitting on me really hard. I mean, I'm really hot, so I'm used to that," she said, making me chuckle, "but it seemed like this guy was on a mission."
"Were you worried he might force you to do something?" I asked, horrified.
"Kind of," she nodded, and swallowed hard. "I pushed his hands away, and they'd be right back again, and then I'd have to hold them away from me, but he was stronger." She wiped a tear from her eye as she remembered.
"Did you tell him 'no'?" I asked.
"Yeah, I did, but it didn't work."
"No means no," Ryan said firmly, validating her, and looking like a real gentleman at the same time.
"He was on top of me, and I kept pushing him away, but I was getting so tired, and I didn't know how to get out of the situation."
"Why didn't you scream, or yell?"
She sighed. "It's hard to describe. It's like I had a little bit of control, but if I'd done that, I'd have given up completely, and I think he would have raped me."
"I'm really sorry," I said soothingly as I rubbed her back slowly. I suddenly wondered if that was all right, if that innocent, physical gesture would upset her. "Is this OK?"
She smiled at me. "It's nice, Will. Thanks. Besides, I'm not afraid of you." It took me a second to realize she was dissing me in a friendly way.
"I am," Ryan chimed in to lighten the mood. "When he rubs my back like that, I get hella nervous."
"Whatever," I said to both of them, but I kept my hand there to support her.
"I was trying to figure out how to get out of the situation without letting him fuck me, and I decided that I'd much rather blow him than do that."
"He was OK with that?"
"Very OK," she said wryly. "I got him to lie on his back and let me take over, so I wasn't so trapped. I guess I could have tried to run out the door, but he would probably have been faster than me. He got into it pretty quickly anyway. It seemed like he'd blow soon, especially with a little help from my hand."
"You're making Ryan hard," I joked, even though it was probably true. She smiled a bit, more to appreciate the levity than anything.
"Fuck you," he said, his usual response to me.
"I'd just gotten him to the edge when Gathan burst in. I'll never forget the look on his face, how hurt he was. Then he got angry, and that look made me even sadder."
"And you wanted to tell him this, but he wouldn't listen?" She nodded. "Well, I've learned that sometimes you have to take pretty extreme measures to make people listen to you when they have their head stuck up their ass."
"You think flying out here is extreme enough?" she asked me.
Gathan finished his shift and was back on the bench; only he wasn't watching the game at all. He was firmly focused on Kristin. I felt bad for both of them, because I could see the pain in his eyes and feel her body convulse underneath my hand as she tried not to cry. "Yeah, I think it's extreme enough." I saw Dad and Robbie walking toward us. "Ryan, sit on her other side."
"Why?" he asked, even as he did it.
"So you can perv on her," I joked. That eased the mood a bit. "So my dad doesn't sit there and grill her for the whole fucking game," I said, being serious.
"Thanks," she said.
"No problem. He can sit next to me instead, and I can keep him occupied." She looked at me quizzically. "We aren't getting along right now."
"Right now?"
"Dude, don't go giving me shit. You had to fly out here to make things right with your man."
"And what do you have to do?"
"I don't have to do shit. He's the one that has to make some moves," I said, and I meant that.
"Hello Kristin," Dad said to her politely as he walked up. He stood there, about to start a conversation with her, when I stopped him.
"You have to sit down!" I said urgently. "You're blocking the view!"
He scowled at me, because he wanted me to move over so he could sit next to her, but instead he took a seat next to Ryan and Pop sat next to me.
We all got into the game after that, but not enough that we couldn't have our own conversations, and Robbie decided to start one with me. "He's really trying, you know. You could meet him halfway."
"He's not trying at all. He's not even close," I said to him firmly.
"He apologized," Robbie said. "What more do you want?"
"He didn't apologize. Not for anything. Not for my birthday, not for firing Pat, not for keeping it from me, and not for treating me like shit. All he's done is try to rationalize it. There was no apology there at all." I had to work to keep my voice down.
"Maybe he did, and you didn't hear him."
"Then it's not much of an apology, if I didn't know he said it, now is it?"
"I guess not," he said.
"The apology I got from him is about as good as the one I got from you," I snapped.
That irritated him. "Why would I apologize to you? Hell, I'm still mad at you for ruining your dad's birthday."
"And I'm mad at you for taking him away from us. Thanks a lot. What a great way to celebrate." I could feel Dad looking over at us, and he'd be nervous, because he thought Robbie was so frail, but he wasn't, not normally. "None of that excuses the way you treated me."
"What did I do that was so horrible?" he asked, but he didn't do it in a nice way, he was pissed off. That was pretty rare, and I couldn't remember when he'd directed that at me. But there was no way I was backing down now.
"Let's review," I said in a really snarky tone. "You got home on Tuesday night at 10:12pm. I know, because I was waiting up for you, staring at the clock. When you came in, I walked up and gave you a hug, which you barely returned, and asked you how you were. You told me you were tired, and pushed past me. I asked you if you were hungry, and if you wanted me to get you some food, and you said no. Then I asked you about Dad, and you said he was in Connecticut and really busy. Then I asked you about Pat, and you said you didn't know anything. Then you walked up the stairs and didn't look back once. It was 10:13pm. One fucking minute, as long as it took to walk from the garage to the stairs, that's all you could spare for me."
His mouth fell open as I recited that chain of events. "Oh," he said, looking guilty.
"You guys are rich enough to run away from us for a weekend, a week, or for most of our lives, why don't you take some of that money and buy a fucking mirror!" I said, almost a shout. Dad, Kristen, and Ryan were looking at me, and it pissed me off that I'd made a scene.
"Will..." he began.
"Just shut the fuck up and leave me alone," I snapped, so done with both of them. He got up and walked out of the rink, and Dad followed him. Our eyes met and I dared Dad to say something, but he didn't.
We sat there, watching the game, while I got my temper back under control. "It's pretty hard to make Robbie mad," Kristin said, teasing me.
"I didn't want to make him mad. I just wanted to make him understand."
"I think you got your point across," she said.
"Did you?" I asked. We both looked at Gathan, and wondered.
Copyright © 2013 Mark Arbour; All Rights Reserved.
Story Discussion Topic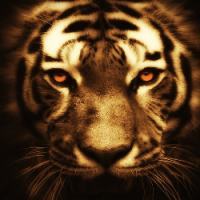 Open Club · 132 members · Last active
A fan club for Mark Arbour to chat about his stories
---
Chapter Comments