Paternity - 38. Chapter 38
October 20, 2000
Santa Cruz, CA
Wade
"You're probably tired," I told Will as we walked along the beach. It was late afternoon, and he'd finished dealing with Brad, Robbie, and Stef, and had asked me to go for a walk with him.
"I could say the same thing about you," he said, referring to my night with Hot Jeff, and making me blush.
"Dude, you fucked your cab driver, a stranger," I said, tossing it back at him. "What the fuck?"
"I know," he said, and hung his head. "That was really stupid."
"Why did you do it?"
"You know, with Pat gone, and with my feud with Dad and Pop, I've been pretty isolated anyway, so being gone, the loneliness didn't really bother me all that much." This was obviously going to be a long answer to a short question. "The only things that bugged me were knowing that you guys were upset that I was gone, and always looking over my shoulder, being on guard against weirdos."
"I can see that, but I'm not getting how that results in you bending over for a cab driver."
He chuckled. "I didn't want to be alone, and I wanted someone to love me."
"That's not love," I joked.
"What is love?" he asked seriously. "It's pretty fucking confusing. I mean, I thought that Dad and Pop didn't love me, but it turns out that they did. A lot. And I thought I didn't love them anymore, but was I ever wrong."
"If you love someone, I think it can make all of the emotions you feel more pronounced," I said, pretending to be a sage about a topic that I wasn't an expert on. Was anyone an expert on love?
"I can see that," he said. "It seems like there's all different kinds of love, too."
"That's definitely true," I agreed.
"I love Ryan, but it's not a romantic love, like I had for John or Berto," he mused. "He's just a really good friend."
"That's a good kind of love to have."
"It's almost the same way I feel about Gathan," he said, thinking. "Even though I haven't spent much time with him lately."
"I don't really know much about love," I told him. "My experiences have been limited to one guy."
"So far," he said.
"I don't want that kind of love with someone else," I said honestly.
"Can you stop it?" That was a good question. "And what about the other guy?"
"I don't know," I said pensively. "All I can do is be open and honest with whoever I'm with."
"Can you tell if you love someone when you fuck them?"
"I don't think it's as simple as that," I said. "Why?"
"Well, I had sex with this girl on my float trip," he said, and paused, because he knew that would freak me out.
"Dude, you lost your cherry!" I said, and high-fived him. "How was it?"
"It was nice," he said. "I wasn't all that into it. I had to think about being with a guy to actually get off."
"You're pretty gay," I teased.
"I am," he agreed. "But I really like her, and I'd do it again."
"But you don't love her," I said, and he nodded. "And you think that's why you had a mediocre reaction to having sex with her?"
"I don't know."
"I've had amazing sex with people I wasn't in love with, but nothing matches making love to someone," I told him. That made me think of Matt, and thinking of him made me smile. "I think you're making this a little more confusing by combining the person and the gender."
"Gathan does that," he told me. "He said he loves the person, no matter what body parts they have."
"Yeah, but you're not Gathan. He's bisexual, and you're probably gay. So even if you love the girl, she's probably not going to really turn you on like a guy would."
"I can see that. I had fun with the girl, but not nearly as much fun as I had when I messed around with Ryan," I said.
"Dude, you messed around with Ryan? Now I'm jealous," I told him. Ryan was really cute.
"He's fun, and he's cute, and he's sweet, and I love him, but I'm not in love with him."
"So it was good, but not great?"
"Yeah," he said. "There's only one guy who's been amazing, who's taken me to a whole different place."
I wanted to ask him who it was, but I didn't want to pry. "Do you love him?"
"No," he said. "I probably could, though."
"Maybe your time will come, as a couple," I said. We walked on, and I changed the subject. "So did you work things out with Robbie?"
"Dude, I got so pissed off at him, and so upset, that I almost forgot how to deal with him. He's really so easy, and he's such a nice guy."
I was still irritated by how Robbie had reacted earlier, so I wasn't prepared to be that nice. "I'm glad you guys are cool. What do you have to do for your penalty?"
"I have to give up video games on the weekdays when my dad is home, and I have to go shopping with Robbie."
That seemed light, but probably fair. Punitive measures probably wouldn't be worth much here. "And what about them?"
"Dad has to limit how much he works," Will said. "He said he's only going to be gone two days a week, but I told him that if he needed to do three, that was cool."
"That's probably going to be good for him," I mused. Brad had been bordering on becoming a workaholic lately.
"He sees that too. And Robbie has to take Ryan's mom to a Hollywood party." He laughed when he said that.
"Guess Ryan will owe you one," I teased.
"I can't wait to collect," he said. "How was sex with Hot Jeff?"
Part of me rebelled against talking about my sex life, but I'd been working to build a relationship with Will based on openness and honesty. He'd been really candid with me, so he deserved the same from me. "Guys that I've been with, except Matt, seem to have one thing about them that really gets me going. With Hot Jeff, it's his hands."
"Dude, they wouldn't have even been on my short list," he joked. We laughed together as we walked back to the house. We got to the cliff and I found Jeff waiting there.
"They're looking for you," he said to Will with a smile. Will walked up to him and took his hand and studied it, then ran his fingers over it, kind of freaking Jeff out. "What?"
"I can see that," Will said to me with a playful grin, and walked up the hill, laughing.
"What was that all about?"
"He asked me what I liked best about you. I told him I liked your hands," I said.
He grinned. "That's not usually what guys say."
"That was his reaction," I said. We walked up the hill at a much slower pace than Will. "So what are you doing down here?"
"Looking for you."
"Oh yeah?"
"We have some time before dinner," he said, winking at me. "I had some ideas on how to spend it."
"Show me," I said. We went to my room and methodically took off all of our clothes. I smiled to myself at our mutual desire for organization. It was only after we were completely naked that we embraced.
"There's something I want to do," he said, pulling out a condom.
"Whatever it is, I'm sure it will be a fucking blast," I told him.
"Fuck me," he said, handing me the condom.
"Jeff, we don't have to do that," I objected. He'd kind of avoided that, and even seemed a little uncomfortable when I'd played with his ass. "Really."
"I like it, but only if I'm into the guy. I'm into you."
"It looks like I'm going to be into you," I joked. I kissed him again, then mirrored the moves he'd put on me. I pushed him onto his stomach, on the bed, and started rubbing his muscles, not necessarily to massage him as he'd done to me, but more to relax him, and to be sensuous. I explored his amazing body, from his head to his toes, and only when I was done, and damn near shaking because I was so horny, did I return to his ass. I gently stroked his crack with my fingers, and got a moan, the first positive sign I'd received when I'd ventured into that part of his body. I followed up with my mouth, and that got a more-pronounced reaction. As fired up as I was, I forced myself to take my time, rimming him for a long time, and then probing and stretching his hole. I slipped the condom on and put a bunch of lube on my dick and in his hole. "You ready for this?" I asked, cooing into his ear.
"Yes," he said simply. I lined myself up, letting my body lie on his back so he could feel as much of me as possible, then pushed in really slowly. He fought me, closing up, but I just backed off and tried again. It took every ounce of restraint I had, every single bit of willpower, to avoid just plunging right into him, but I managed to hang in there until I finally buried my dick in his ass. I moved slowly, small strokes, and tried to aim them at his prostate.
"You feel so good," I told him. He just moaned softly. I picked up my pace, hoping to get him into it more, and it kind of worked. He started grunting and moving with me more. I felt like I should go on longer, to try and make sure he enjoyed it, but I was at the limit of my endurance. "Gonna cum," I all but shouted into his ear.
"That's it, Wade," he said, becoming more animated. "I wanna feel you blow inside me!" I let out a howl and blasted my load into the condom, in an orgasm that was intense primarily because I'd been building up to it for so long. When I was done, I pulled out slowly and then rolled him over. He wasn't even hard. I worked my oral magic on him, getting him hard, and then getting him off, and then he spooned up behind me.
"Why?" I asked him.
"What do you mean, 'why'?"
"You didn't seem to enjoy it all that much," I said, turning to look at him.
"I'm not all that into bottoming. I just wanted to do that with you. It was more about being that close to you, than to having amazing sex."
I smiled. "Well, for the record, I enjoyed it." He chuckled.
"When are you going back?" he asked. He sounded kind of sad about that.
"Tomorrow, probably in the morning," I said. "Why?"
"I like being here with you," he told me.
"You live in the same house as I do," I teased. "It's not like I'm going away for years."
"It will be different when we're back there."
"Alright, I can see that." I studied him. "Tell me what you're worried about."
"I'm worried that when we get back to Escorial, you'll go back to Matt, and I'll go back to doing my job, and we won't be able to get together anymore," he said honestly.
I sighed and rolled over so I was looking at him. "That's probably exactly what's going to happen, except I think we'll have some time to get together from time to time, if you want to."
He nodded and looked away. "I really like you," he said.
I felt a huge lump in my chest, and knew exactly what it was. It was guilt. "I really like you, too," I told him. "But my feelings for Matt aren't going to change, and my relationship with him isn't going to change either. That's why I've tried to be so open about this. I don't want you to get hurt."
"I'm not going to get hurt," he snapped. He already was.
"What do you want?"
He looked away from me again. "I don't know." He knew, he just wouldn't tell me.
"Dude, you know what I can give you, and what I can't give you. I'm not trying to hurt you. But I keep feeling like there's this thing here that you're not telling me."
"I'm sorry, Wade. Let's just enjoy each other. I don't want to worry about stupid shit that doesn't matter." It wasn't stupid shit, and it did matter, but I didn't want to worry about it right now either.
"Good point, since we have to get cleaned up for dinner. What are we eating, anyway?" Will had done a ton of shopping, but it was all teenager food. I didn't see that working with Stef and JP.
"That reminds me that I need to get in the shower so I can get ready and make sure things are organized," he said. "Stef had me call and have some caterers come in to make dinner. They'll be here in half an hour."
"That give you enough time to get ready?"
"I only take 19 minutes," he said, winking at me.
"Dude, that's really good. I take 23 minutes." We laughed together at our OCD issues, then got cleaned up and dressed. I wanted to talk to Matt, but I knew he'd be getting ready for the game tonight. I'd talked to him earlier and told him that we'd found Will, and about all the drama, but for him, this was largely a sideline. He didn't have a tight relationship with Will like I did, and he hadn't gotten as involved in all the problems, or in the search for him. Plus he was focused on the game tonight, and really didn't want to be distracted.
I wandered out onto the deck and sat in one of the chairs, gazing out at the Pacific. It was a beautiful ocean. It would be so awesome to have horses here, so we could go riding in the hills, and on the beach, but they didn't use this place enough for that, and to have them here meant someone would have to be here to take care of them. I thought about Jeff, and our conversation really bothered me. I felt like he wanted more from me than I could give, and I was still really concerned about his attitude toward Matt. I mean, I wasn't going to force him to fuck Matt in order to be with me. This wasn't about sex. But he flat out didn't seem to like Matt, and that could be a problem.
The door opened and I turned to see who it was. Robbie came walking out, looking at me apprehensively. "I was looking for you."
"You found me," I said pleasantly. I'd been annoyed with him, and I was still irritated with him, but I didn't want to fight with him anymore. He was like my father-in-law, and no good would come from having a bad relationship with him.
"I'm sorry that I got all upset with you earlier. You were trying to explain things to me, but I wasn't listening."
I tried not to look too shocked about that. "It probably wasn't my place to even get involved," I said, blowing it off.
"Why wouldn't it be your place?" he asked. "You're a member of this family. You're practically my son-in-law." It was funny that he drew that same equivalency in our relationship. "And you're a good friend to Will."
"I think I understand him," I told him. "I think he's a really neat guy, and I think when he matures into an adult, he'll be pretty amazing."
"I agree with you now," he said, grinning. "I didn't agree with you a couple of hours ago."
"So you worked things out with him?"
He sat down at the table with me. "Will and Brad work the same way. When they have problems, they need to run off and solve them all by themselves. I do that sometimes, but in situations like this, I have to talk it through. I have to interact with the other guy."
"That's why you couldn't let go of it, because you hadn't gotten a chance to work it through with him?" He nodded. "So when the rest of us were trying to explain things to you logically and rationally, it just seemed like we were piling on, and you shut us out?"
"Yeah," he said, smiling. Then he gazed off into the Pacific, both of us letting the water permeate our brains.
"I think Matt is more like you," I told him. "I think that if he gets upset, he needs to work it out with the person, and not so much on his own."
"Another genetic flaw," he said, but in a pleasant way. I'd learned that Robbie was really proud of Matt, and liked it when they shared traits.
"I don't think it's a flaw at all. It's probably a lot healthier than locking yourself away and trying to solve all the problems on your own."
"You think that's why Will ran away?"
I thought about that for a minute, until the irony of me doing that, while talking about the need to think more openly, struck me as amusing. "I think Will ran away to make a point, and to make sure things changed. If he were like you, he probably would have stuck around and fought it out. I think he actually tried to do that first."
"I guess he did," Robbie said.
"When it got to the point where he wasn't getting anywhere, where he was beating his head against the wall, he took more drastic action." I didn't see that as a flaw in Will, I saw that as a strength.
"God, I hope we didn't fuck him up too bad," he said sadly.
"You know, I've been thinking about him that way, as this guy who was really fucked up, but I think that was wrong. I think he's just maturing, and he's doing it early, and in these unpleasant spurts. I don't think he's fucked up, I think he's just a teenager."
"Same thing," Robbie joked.
"Yep," I agreed. "I watch him with Ryan, and Ryan's a pretty cool kid, but if you watch, Ryan looks at Will with a lot of respect. I think that we don't give Will enough credit for how his peers see him." He looked at me strangely. "We evaluate him based on a comparison to us, and that's not fair."
"You know, that's one of the things about us Hayes boys."
"What?"
"We pick really smart partners." I laughed, and blushed a little bit at that compliment.
Dinner that night was really pleasant. I found myself relaxing, and then tensing back up, as I feared there would be another nasty conversation. It wasn't until I'd had a bunch of wine, and we'd all but finished, that I realized no one there wanted to fight anymore. Even Brad and Stef seemed to be relatively calm, even though there was still a considerable amount of work to be done to fix things there.
I looked over at Hot Jeff, and felt my body respond accordingly. He was so sexy, with his blond hair and blue eyes, but now that I was messing around with him, I noticed even more things that were sexy. Things like his smooth skin that covered up his amazingly fit body, only it was almost like Robbie's, where it was still soft, and not rock hard. Things like the cute little bush of hair he had under his arm that was just a little darker than the hair on his head. Things like the way his blond hair seemed to get thicker the lower you went, so that by the time I got to his calves, it was pretty dense, but up around his thighs, it was pretty sparse. He saw me looking at him and grinned, then raised his eyebrows suggestively.
"If you don't need anything else, Stef, I think I'll turn in," Jeff said.
Stef eyed us both, and then smiled knowingly. "I think we can manage. Thank you for all of your help."
"You're welcome." He got up and sauntered out of the room, with all of us looking at his magnificent form as he did. As soon as he was gone, all eyes turned back to me.
"I think that's my cue to leave too," I said.
"I think if I were you, I would be running," Stef joked.
"Are you and Matt doing alright?" Robbie asked. That bothered me, not because he was intruding, but because it made it seem like I was doing something wrong. And it made me wonder if I was.
"We're doing just fine," I reassured him. "He's on the ice right now, probably kicking ass."
"I'm sorry. It's not my place to pry," he said hastily.
"No, it's alright. We've agreed we're allowed to mess around with other people. You're just asking because I scored an amazingly hot dude to mess around with."
He smiled at me, and then Will chimed in. "No doubt. Too bad he didn't drive a cab." That made us all laugh, and I took that opportunity to escape back to 'our' room.
I found Jeff already in bed, waiting for me with a big grin on his face. "Hey there."
"Hey," I said, and began to take off my clothes. He watched me as I did, and that was pretty erotic. I was hard by the time I was naked, just from stripping down in front of him. I climbed into bed, under the covers, and moved over to him, wrapping my body around his as I lay on top of his chest. He stroked my back affectionately, and I kissed his nipple in response. It was a nice and peaceful position, but it was not to last. We were both too horny for that. I raised my leg up and brushed it across his groin, across his hard dick, and smiled up at him. He chuckled, and then kissed me, tentatively at first, then more passionately. His hands seemed to find just the right places on my body, and his dick seemed to migrate straight to my prostate. Before I knew it, I was blasting another massive load all over myself, and he was blowing his inside the condom.
I grabbed a towel and wiped us off. "No shower?" he asked.
"After the next time," I said, winking at him.
"Next time, eh? I'm pretty worn out," he said.
"Right," I said, challenging that bullshit statement.
"I have really enjoyed you," he said. He kept talking about us like this was it, like we were over.
"I enjoy you too," I said, using the present tense.
"They're sending cars over to get us in the morning," he said, becoming all task oriented.
"I figured that Brad and Will would want to surf some more." The water really was a great place for them to bond; they were so passionate about surfing.
"The plan is for them to bring a car so Will and Brad can come back later in the day, and to take the rest of us back in the morning. Unless you want to stay?" I didn't know where he was going with this. I didn't know if he was trying to get me to stay or not. In the end, his lack of direction and clarity was frustrating.
"I need to get back," I decided. "I probably should fly up to Oregon and try to make the game, but I've got enough to do without schlepping up there. Besides, I need to check up on Riley." I had my own son to worry about, even though babies weren't all that interactive at this age.
"Oh," he said, and seemed disappointed.
"Why?"
"Nothing," he said. He was really starting to irritate me with his weird games. I figured I'd change the subject.
"Didn't you and Pat date?"
"Yeah. So?" he asked defensively.
"Dude, I'm not challenging you. I was just curious why he let an amazing guy like you get away," I said, trying to stroke his ego.
"He's in LA, I'm up here. Neither one of us would be very good at a long-distance relationship."
"That's tough if you're in a monogamous relationship," I said.
"Yeah, and for me, that's the only kind of relationship. I'm not good at sharing."
"Was Pat?"
"He's the same way. When he's into a guy, he's totally into a guy. So that meant that we'd be all obsessive, and then we'd be apart."
"That's tough," I said. I was starting to get a picture of how he worked, and I was also starting to understand why he was so frustrated with Matt. It probably didn't have to do with Matt at all. It had to do with how he viewed men. He wanted me, and he wanted only me. Matt was in the way. I was starting to realize that sleeping with him may have been a very bad decision. "Personally, I'm enjoying the fact that I'm not locked up in a monogamous relationship." I stroked his hair lovingly as I said that. He almost looked annoyed, but turned it into a yawn.
"I'm tired," he said.
"Me too," I told him. "I think I'm going to go grab something to drink. I'll try not to wake you up when I come back."
"Might be fun if you do," he said, flirting, but I didn't think he meant it. I threw on my boxers, went into the bathroom to make sure there wasn't an errant glop of cum on my body, grabbed my cell phone, and then wandered out to the kitchen to grab a soda. Armed with my beverage, I went into the great room, which had a New England Cape Cod feel to it, and found a corner to call Matt.
"Hey," he said cheerfully. "How are you doing?"
"Just fine," I said. "You're in a good mood. You must have won."
"I am in a great mood, and we did win," he said. "Dude, we totally rocked. You should have seen Klip. He got two goals."
"What was the score?"
"Four to nothing," he said. "Klip got two goals, I got one, and Blanten got the other one."
"That's Blanten's cherry goal, isn't it?"
"Yep," he said, chuckling. "He was stoked."
"So what are you doing?"
"Hanging out in the hotel room, lusting after Klip," he joked. I heard Klip tell him to fuck off in the background. "We're trying to get our homework done so we can party on Sunday night."
"Maybe I'll see if I can do that too, so I can join you."
"Are you OK?" he asked. I waited for him to explain why he asked. "You're not much for partying on Sunday night."
"Maybe I just miss you," I told him honestly. I knew that would make him smile.
"I can see why you would," he joked. "How's Will?"
"He's working through things. There are some pretty frayed emotions here, but everyone is in pretty good spirits now."
"How did Robbie handle it?"
"Why do you ask?"
He sighed. "I talked to him a couple of days ago and he wasn't dealing with things very well. He was just so pissed off at Will."
"Brad told me that Robbie needs to deal face to face with the person who pissed him off. So until he could deal with Will, he was all upset. Now that he has, they're OK." I paused. "Kind of like you."
"He was pissed off at me?"
"No, dumbass. You do that. You have to deal with the person directly; you can't just stew about it."
"Well isn't that what you're supposed to do?" I just shook my head. Sometimes he could be maddening. "So what are you doing?"
"What do you mean?" I asked, maybe a little too defensively.
"I just asked what you were doing."
"I came out to get something to drink, and I wanted to call you." He knew there was more. He could read it in my voice. I was so good at hiding my feelings, but not from him.
"Were you with someone?"
"Yeah," I said. There was no way I was going to lie to him.
"Who?"
"Jeff, Stef's assistant," I told him.
"No way!" he said, a little too loudly. It hurt my ear. "That dude is smoking hot!"
"Yeah, he is," I agreed. "And a lot of fun."
"Dude, a threesome with that guy would be the bomb." This is exactly where I didn't want this conversation to go, and exactly why I didn't plan to bring up fucking around with Jeff.
"Yeah, but I don't think he'd be up for that," I said casually, like it was no big deal.
"Why not?"
"Dude, not everyone wants to fuck you," I teased, trying to make it a joke.
"Yeah they do," he shot back, joking with me. "Seriously, he said he didn't want to sleep with me?"
I tried to think of some other way to couch it, but there really wasn't. "Yeah."
"Dude, why not?"
"I don't know," I told him. And I didn't. "Does it matter that I want to sleep with you?"
"I guess," he said, pretending to sulk. "I mean, you'll do." He was teasing me now, trying to get his mind past the ego blow I'd just hit him with.
"So I'm just a placeholder until someone else comes along to rock your world?" I joked.
"Pretty much," he joked back. We laughed. "Hey Wade."
"What?"
"I know you know I'm just kidding, but seriously, there's no one I'd rather be with than you."
"Hey Matt."
"What?" he asked suspiciously.
"There's no one I'd rather be with than you." I knew he was smiling now. "I have to go."
"Back to your stud?" He was trying not to be jealous, but he wasn't quite able to pull it off.
"My stud is in Oregon."
"You know what I mean."
"He went to sleep. We're all tired."
"I love you, Wade," he said sincerely.
"I love you too," I said, with just as much meaning. We ended our call and I went back to the bedroom. Jeff was asleep, and I didn't wake him.
Copyright © 2013 Mark Arbour; All Rights Reserved.
35

1
Story Discussion Topic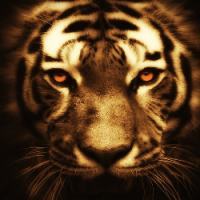 Open Club · 132 members · Last active
A fan club for Mark Arbour to chat about his stories
---
Chapter Comments