Paternity - 31. Chapter 31
October 14, 2000
Malibu, CA
Will
I'd spent the night planning for the worst, taking my dad's words at face value. I got it now; I understood exactly what they were doing. They didn't give a shit about whether the whiskey was mine or not, they were just using that as an excuse to bring a total crackdown on me. They'd hired this new guard, and he was going to try to turn my life into a nightmare. There was no way I was putting up with that, with living in a concentration camp. It pissed me off that they thought I was weak enough that it would work, and it pissed me off even more when I thought about how my dad would have reacted if they'd have tried that with him. He'd have been pissed off even worse than I was. I'd have to show them I wasn't as weak as they thought I was. I'd have to show them that they couldn't just come in and make decisions for me and rip my life apart with impunity. I'd thought about my options, and there was only one: I had to run away. I had to get out of here. It's the only way I was going to get my life to some level of normalcy. It was the only way I'd be able to get to a place where I'd have people around me who actually gave a shit about me.
They were going to take all of my money and credit cards, which would prevent me from hiring a cab or a car, and limit my independence considerably. I had to admire that strategy, because it would probably have been pretty effective except for two things. The first thing was that I had a lot of money in my room, probably over $2,000, and that would get me by if I needed a cab. I'd learned from watching my dad that it was a good idea to have an emergency fund of cash around, so that's what I'd done, built up a stash of money. I didn't think that my dad knew I had that much, so I'd squirreled it away in a secret hiding place in my room. When they'd put in the shower, one of the tiles was loose. I'd been meaning to get it fixed, but now it worked out perfectly. I could pull it out and stash my extra cash in there, and leave everything else in my wallet. When they took it away from me, they'd find a couple of hundred bucks, and that would seem reasonable. I'd lose my credit cards, but I had a plan to retain my ID and my phone.
The second big reason I wasn't worried about money was that I knew the combination to my dad's safe, only he didn't know that I knew it. He'd left it out for Robbie when he was going out of town, and I'd jotted it down. I pulled that piece of paper out of my secret hiding place, committed it to memory, and then got rid of it, just in case they searched me. I wasn't sure if I'd get free-rein access to Dad and Robbie's room when they were gone, but when I finally was able to sneak in there, and if that combination still worked, there was a ton of money inside; there had to be at least $20,000. Having tentatively figured out my finances, I moved on to the next part of my plan, channeling Wade and Grand as I thought things through with bloodless efficiency.
When this new guard showed up, he'd probably be tough as nails. I'd looked at his website last night, and was pretty convinced that I was about to be inducted into his equivalent of boot camp. I derived two separate strategies to handle him: one short term, and one long-term. In the short term, I'd have to be as polite and cooperative as I could, so as not to provoke him and thus allow him to limit my movement. Over the long-term, I had to get rid of him; I had to take him out. I chuckled to myself as I thought about what a master strategist I was being, and laughed out loud when I realized that short-term meant today, and long-term meant tomorrow. So how do you take out a former Marine? I wasn't worried about his size, because if he was a former Marine, it was unlikely I'd be able to overpower him anyway. I was worried about his brains, because my only hope was to out-think him. He was a psychologist of some kind, so this may be a real challenge. There had to be a weakness, some part of him that I could exploit.
I wondered what his marching orders were, whether he was allowed to hit me or restrain me, or if he could only withhold privileges. If they let him hit me, I'd lose it. No way was I putting up with violence. I'd already had to deal with that in Paris. No, if he was allowed to smack me around, then it was over right now. I knew that no one in my family would put up with that. Not even my mother would condone that, and she didn't even like me. Dad and Robbie would be ostracized from the whole family if they brought some guy in to beat me up.
I forced myself to think linearly. My objective was to escape, to run away, and that wasn't going to be possible until I got rid of this guy. I began to formulate a plan to do that, to escape, but in order to pull it off, I'd need some supplies, and there was really only one place that I could go to get the stuff I wanted: the Mission. I printed out a tentative schedule for the next week, knowing damn well that it wouldn't survive beyond tomorrow. By tomorrow afternoon, I'd be out of here and long gone.
The thought of escaping from this place was kind of exciting until I thought about the people who would worry about me when I was gone. Dad and Robbie would feel guilty. That made me smile. Maybe I'd end up giving them both painful ulcers, so painful they couldn't have butt sex. But Stef and Grand, Wade and Gathan, they'd all be pretty upset if I vanished from the face of the earth. Still, I rationalized, if I told them I was OK, I'd almost have to give them a clue as to where I was at, and then they'd come get me, probably with a whole battalion of Marines this time. No, they had to know what Dad was doing, and they'd evidently been ineffective in dissuading him, so the price for that would be that they'd have to worry. I didn't like it, but I had no choice. My conscience tore at me over one person and one person only: Stef. I'd have to try to find a way to keep him from worrying about me while I was gone. I also needed his help.
I picked up my phone, while I still had it, and called him. "Well good morning!" Stef answered cheerfully. "You are back from your odyssey, and you have recovered?"
"Well, some food and a long shower were pretty restorative," I said, trying to hide how glum I was.
"And how was your trip?"
"Shitty."
"You were sharing a tent with the cutest teen in California, and you had a bad time?" he asked, teasing me.
"Yeah, because now he hates me."
"I am very sorry," he said, concerned. I kicked myself, reminding myself not to be too maudlin, because then Stef would figure me out. "I am aware of the incident with the whiskey bottle."
"It wasn't my bottle," I said.
"Yet you took responsibility for it?" His tone, his question, did not even remotely challenge that I was speaking the truth. He just wanted to know why I did it. Stef loved me and trusted me, and that was worth a lot, especially right now.
"It was either I take the heat, or my friend did, and if he did, he'd probably have ended up getting kicked out of Harvard-Westlake. I figured that I'd be able to explain it to Dad."
"And what did he say?"
"He and Robbie called me a liar," I said, biting back the tears. "I've done a lot of stupid stuff, Stef, but I'm not a liar."
"I have never questioned your honesty," he said, giving me a desperately needed ego boost. "Look on the bright side. At least you have Pat back," he said cheerfully.
"No, I don't."
"I beg your pardon?"
"They hired a former Marine, a drill sergeant psychologist guy, to come in and teach me structure and discipline."
"I see," he said coldly. He was pissed, but I was surprised. I'd figured they'd at least talk to Stef about this.
"I need a favor from you."
"I may be limited in what I can do. I am not on the best of terms with your father right now."
"Join the club. They're going to take away all of my cash and my credit cards, but I can't let them take away my phone. That's been my lifeline. Remember how it saved our butts in Paris?"
"I remember," he said. "What can I do?"
"Will you call me later, to see if it's gone or not? I'm going to make the case to Dad about that, but if he doesn't go for it, I'll be pretty high and dry. I'll be a prisoner here."
"I will call you later and check on you, and then if you do not have your phone, I will risk an unpleasant conversation with your father to see if I can get it back for you."
"Thanks, Stef. I'm sorry to pull you into the middle of this, but I don't want to be out there with no way to call for help."
"That is a reasonable request. I have business in LA later this week. I will try to spend Tuesday or Wednesday with you."
"Better clear it with my new guard," I joked. "It will be great to see you. I have a lot of things I need to talk to you about."
"I am sure," he said. We hung up the phone, and I stared at it, slightly amazed. So my dad hadn't told Stef about the new guard? They must not have a lot of support from the family on this.
The tough part of me planned to be gone forever, but in reality, I knew that I'd have to continue my education somewhere, and that meant that I had to keep up in school. So in addition to planning like a fiend, I'd gotten my homework all organized, so I knew exactly what I had to accomplish, and that was my main priority today, after I got back from the Mission: to get it done, at least for the upcoming week. I printed out copies of my schedule, moved the dresser out of the way, and went downstairs, wondering what kind of firestorm would greet me. My first stop was, appropriately enough, the kitchen. Rosa looked at me nervously, even as she made me a shitload of food. She and I were tight, so her attitude made me even more nervous about what was in store for me. She must have overheard them ranting about me.
I was just finishing up my breakfast when Dad and Robbie came in, followed by a guy who looked like the quintessential Marine. He was short, probably about 5'7", but built like a fire hydrant. He had a thick neck, bulging muscles, and a buzz cut. I was right: overpowering him wasn't an option. "Will, I'd like you to meet Dennis Martin," Dad said politely. "He served in the Marines, and he's a well-respected child psychologist." The term 'child' grated on me, but I let it go.
I stood up and shook his hand politely. "It's nice to meet you, Mr. Martin," I said pleasantly. They all looked shocked at my attitude. Only my dad got over that enough to look at me warily. "Since we're going to be working together, I took the liberty of printing out my schedule for the next seven days." They stared at me, stunned. "Please have a seat," I said politely. I was conducting myself just like I'd seen Stef and Dad do when they were at business meetings.
Rosa brought them coffee, and Mr. Martin downed his first cup quickly, and then took another. I added that to my mental file: he was a coffee drinker. "My job is to take unruly kids and teach them structure, discipline, and respect," he decreed. Robbie and Dad looked on proudly, as if they'd found the magic bullet.
"I'm pretty structured," I said. I pushed the schedule toward him, and gave Dad and Robbie their copies. "I'm behind on my work at the Mission, so I planned to do that today. Then I have a bunch of homework to do. Tomorrow, after Dad and Pop leave, I figured I'd help at the Mission again, then maybe spend some time surfing. I'm suspended from school through Wednesday, but you can see that my routine normalizes after that."
"Privileges like surfing are earned," Martin said.
"And what do I have to do to earn them?" I asked politely.
"Your grades are excellent, you're a good student," Martin said with a warm smile. I could tell it was fake, but no one else seemed to get that. "We don't have any problems there. So your big challenge is to learn to comply with instructions, and to treat your parents and me with respect. If you do that, you'll find that things are very easy for you, and that privileges like surfing are readily granted." Was I the only one who didn't see the downside here, the question on what happened if I didn't become an obedient drone?
"I have a few questions," I noted. "First of all, is this schedule acceptable? I need to line up my hours with Father Tim."
"It is," Dad said, making the call on that.
"I want to know what kind of force Mr. Martin is allowed to use on me?" I looked at my Dad coldly. "I'm not willing to put up with being smacked around, and I don't think that anyone in our family would be willing to tolerate that either." In other words, I'd reminded my dad that there were other people watching out for me, and he knew that I meant Stef.
"No one's going to hit you," Robbie said quickly. I still had some, small residual amount of respect for him, so coming from him, that was reassuring. From my dad, such a statement would be meaningless.
"We don't use force," Martin said soothingly. "We rely on the granting and removal of privileges to modify behavior. If you do as you're told, and you're respectful, you get privileges. If you don't, those privileges are removed." He went off on some diatribe about how he'd been able to motivate his men, his Marines, with those tools much better than any kind of physical force.
"I can work with that," I said cooperatively, even though I was pretty damn sure he was lying.
"I'm here to help you out, Will," he said, trying to be my friend, but sounding patronizing instead. "Most kids that have issues simply lack structure and guidance. I'm going to do my best to provide those for you. I'm pleased to see the structure is something you already seem to have down."
"Thanks," I said, smiling at him.
"Now one of the privileges that you've lost, due to your recent outbursts and your drinking problem, is the right to carry around cash greater than $10, your credit cards, your identification, and your cell phone." He thought I had a drinking problem? I ignored that.
"I'll hand over my cash and credit cards, but I can't give up my identification and my cell phone." I was being really nice, and that had really confused Dad and Robbie. "Based on my family and our, uh, situations, I periodically need to prove who I am. I need my ID." They nodded at that. That wasn't a big deal.
"Why do you need your cell phone?" Martin asked.
"My dad is very unpopular. When we were in Paris recently, I was kidnapped by some people who were trying to get back at him. They subjected me to all kinds of physical abuse. The only thing that saved me was my phone." I looked at Dad. "Maybe he forgot about that."
"I didn't forget," Dad snapped. "He can keep his phone." Martin didn't like that, but went with it.
"I can see why you'd feel the need to have that with you, then," he said, making the best of it. This guy was smooth.
I handed them my wallet, and waited for Dad to remove all of my cash except $10. The rest of my money was stuffed down my pants. "Is this it?" he asked.
"Yeah. I've been spending a lot on cab fare lately," I said. He bristled at that.
"One of the things we do with new clients is a onetime search of their rooms. That way we can remove any objectionable material." Martin said.
"What do you consider objectionable?" Dad asked.
"Well, that can range from pornography to drugs and drug paraphernalia to alcohol and extra money stashed around."
"You find pornography objectionable?" I asked. "I think you could have a bonfire if you searched this house." I knew that was a smart ass comment, but I couldn't resist. Robbie actually smiled slightly at my comment.
"It's up to the family to decide what is objectionable," Martin said.
"I find having my room searched unacceptable," I said firmly. "I have a right to some privacy."
"That's really up to you, Mr. Schluter. We can modify our policies as you see fit."
Dad studied both of us. "I think that's reasonable. I don't think a search is necessary."
"Thanks," I said to all of them. Personally, I thought it showed just how hollow my dad's arguments about the whiskey were. If he was really worried that I was a drunk, they'd be checking my soda bottles to make sure they weren't spiked.
"Just so long as you understand that if we don't search his room, it will be tough to police him," Martin said to my father. He clearly wanted to get totally into my business.
"If you work with me, I'll work with you. That's better than policing me," I said simply.
"I agree," Martin said, smiling at me. If this guy was being honest, I could probably work with him, but I sensed that he wasn't. I don't think that Dad and Robbie got that; they were too busy looking for the easy solution to our problems, one that would prove them right. Martin would turn me into one of those '50s sitcom kids with a big cheesy grin, and they'd smile at each other lovingly, happy that they'd been able to turn me into a Stepford child.
I looked at my watch and smiled. "Are you ready to leave?"
"How about if I take you today?" Robbie offered.
"I don't think that's a good idea," I said. "You and I aren't on very good terms right now, and I don't want to be responsible for damaging your psyche." I got up and followed Martin out to the Suburban, and sat in the back seat.
"You ride up front," he ordered. Just as I suspected, as soon as we were away from my parents, he turned into a total dick.
"Alright," I said, and got into the front seat. I tried not to grin at having him sit there with smug satisfaction over making me do something I usually did anyway. I liked riding in front.
"You're gonna shed that smart ass attitude, or you and I are gonna have problems."
"I'm not trying to be a smart ass with you, I'm trying to work with you," I said. "I feel like all you're doing is trying to pick a fight with me."
"That's how it starts, so you understand who's boss," he snarled.
"So we can't start off with a good relationship from the beginning?" I asked him.
That flustered him. "We can try," he said.
"Awesome," I told him, smiling at him. I had to be completely freaking him out with my cooperative behavior. Good.
Our drive to the Mission was pretty fast, since it was Saturday. Pat would have come in and helped out, but Martin didn't do that. "I'll wait out here."
"I'll see you in a few hours," I told him. I walked into the Mission and greeted Father Tim and Max, then went to the library to tutor some of the guys. The guy I was looking for was there, a guy named Pablo.
"Hola, Will," he said.
"Hola," I replied. I lowered my voice. "I need a favor, some things."
"What?" he asked.
"I need some roofies, and I need a fake ID that looks like me, and says I'm over 18."
"And when do you need these?" he asked quietly.
"As soon as possible, but I absolutely have to have them by tomorrow, when I come back in the morning."
"It will cost you $1000."
I pulled out the money and handed it to him. "I pay in advance."
"You are a good customer," he said with a grin. "Follow me to the bathroom." He nudged one of the other guys and whispered into his ear. We went into the bathroom and the guy he talked to pulled out a backdrop and a camera, and took my photo.
I actually ended up spending a little longer than I'd planned, helping some of the guys with their math homework. It worked out to my advantage. Pablo came up to me and stuffed the ID and the roofies into my hand. I stuffed them into my pockets as I said, "Thank you." After he told me how the roofies worked, and how to use them, I handed him an extra $200 just to make my gratitude more tangible. I was stoked that he got my stuff so quickly. That was awesome. Now I wouldn't have to come back here tomorrow. My plans could start earlier than I'd hoped.
I got out to the car and I was late. "What about your schedule?" Martin roared. His voice was so loud it hurt my ears.
"Mr. Martin, yelling is not allowed in our house, or vehicles," I said firmly.
He grinned at me. "Your parents leave tomorrow. You and I are gonna have a fun time when they're gone."
"I talked to my grandfather this morning. He's coming down to check on me next week. I didn't put that in the schedule." That was an implied threat. He glared at me.
We got home and I went up to my room, hiding my items. I had a feeling that Martin would search my room anyway, and the roofies were hard to hide. They were in a small container, in liquid form. Pablo said it wouldn't take much, so I put half into a film container, and left the other half as they were. I also took a few seconds to call Stef and leave him a message, telling him that they'd let me keep my phone.
I locked myself in my bathroom and studied the new ID I'd gotten. It looked remarkably realistic, and should fool anyone. My name was Jared Townshend, and the address on the license was the same as the Mission. It was perfect. I memorized everything on it, and then hid it behind my secret tile.
I spent the rest of the day doing my homework. It was grueling, and I had to work my ass off, but I had it finished up by midnight. I put it in a folder and carried it over to JJ. He was sleeping, but I woke him up, since this was important, and I was still mad at him.
He rubbed his eyes and blinked at me, then woke himself up. "I'm sorry about what I said on the ride home," he apologized as soon as he was out of his sleep-induced haze. He was such a sell-out sometimes. As soon as Dad and Robbie had been nice to him, he'd been willing to hang me out to dry. I ignored my residual anger at him and stayed focused on my goal.
"Make it up to me. Turn in my assignments on Monday." I slapped the folder on his desk.
"You're already done?"
"I don't have anything else to do," I said. "They took everything else away from me."
"I'm sorry," he said.
"Not as sorry as they're gonna be," I said.
---
October 15, 2000
Malibu, CA
Will
"Rise and shine!" I heard Martin blare, rousing me out of my sleep. "Your parents are leaving. Time to say goodbye." Damn, it was early.
"Alright," I grumbled, but this was going to be a busy day, so I was glad I was off to an early start. I put my sweatpants on and popped the roofies in them, then grabbed a T-shirt and pulled that over my head. I walked down the stairs to find no one there, so I went into the kitchen and got some breakfast. As no one was there either, I took that opportunity to pour the roofies in the coffee Rosa had just made. I kept looking around as I did it, feeling like I was in a James Bond movie or something.
Dad and Robbie came into the kitchen and seemed surprised that I was there. "We'll see you on Thursday," Dad said. "Thanks for coming down to say goodbye."
I gave him a frosty look. "I'm here because Martin made me show up."
"Oh," Dad said. Rosa came in and fumbled around a bit. She had her purse, and was ready to leave as soon as they did. Sunday was her day off.
"Here is a cup of coffee for your trip, Mr. Robbie," Rosa said. I dropped my mouth at that, and then almost laughed. That would be interesting, if he drank it. They handed their bags off to the driver, and got ready to leave. They were acting all cheerful, like nothing was wrong, and there was no way I was going to let them go off on their little getaway thinking that. Martin went over and poured a cup of coffee and downed it in short order, then refilled his cup. Perfect.
"Just so we're clear," I told Dad, with fire in my eyes, "remember how when you talk about your mother? And how you felt about her when she dropped you off at Escorial?" He stared at me, saying nothing, letting that memory resurge. "I feel the same way about you."
"Will..." he said.
"If your plane crashes, I'm not shedding a tear," I said. "For either of you." I turned on my heel and walked away, heading up to my room. Seeing their deflated expressions, and knowing I'd ruined the mood for at least the first part of their trip, was my first satisfaction of the day.
I was lying on my couch watching television when the door flew open and Martin burst in. "That was just the kind of smart ass behavior that gets you into trouble," he snapped. I stood up and looked at him, and he backhanded me across the face, knocking me back onto the couch. I grabbed my jaw, rubbing it to numb the pain, but he wasn't done with me yet. What the fuck? He hit me?
I was so stunned, I didn't react, and that played into his plans perfectly. He lunged at me and I turned around to try to get away, but he grabbed me and then jumped on top of me. He lodged himself with his ass on my shoulders, putting all his weight on me, and yanked my pants off. Before I knew what was happening, I felt his hand smack my ass really hard. Damn, that hurt. Over and over he hit me, and I just endured it, saying nothing. That seemed to piss him off even more.
He stood up, and put one of his boots on my back while he pulled his belt out. "Next time you start to shoot off your smart mouth, remember this!" he shouted. I felt the belt sear into my ass, and I bit down on the cushion to keep from screaming out. He hit me with the belt seven times, and I remembered each of them. I remembered the pain, and I remembered the outrage.
He stood back now, sneering down at me. I looked up at him and glared at him defiantly. "I hope you enjoyed that. When my grandfather finds out what you did, you'll be lucky to make it out of this state alive." Even I was surprised by how much malice there was in my voice.
"Well aren't you just a little self-important prick?" he asked, and laughed. He grabbed my arm and spun it around, pushing it up against my back. That really hurt, so bad that I let out a yelp of pain. He bent me over my couch. "Maybe your ass isn't sore enough." He started smacking me again, this time with his hand, only he stopped after every stroke to rub it, and his fingers ended up grazing my crack; either on purpose or by mistake, I didn't know. "Yeah, we'll get that ass good and red, and it will hurt for a couple of days, and every time you sit on it, you'll remember not to fuck with me."
Then the whole mood changed, part of the change coming from me and part of the change coming from him. He'd taken control over me and my body, and he'd abused me, only his fingers were grazing my hole, and that was creating a very obvious reaction in me. I felt myself transported in time. Suddenly I wasn't here, in my own room, I was back in Paris, and it was Gustave planning to fuck me, to drag me off and make me his bitch until he got sick of me. It was Gustave that had control of my body, and it was he that was making it respond like I didn't want to, and it was he that was hurting me. All of those memories I'd worked so hard to repress came flooding back to me, and I felt the tears pouring out of my eyes even though I didn't want them to. I'd worked so hard to get over Paris. I'd done so well. Yet here it was, happening to me again.
"Are you fucking kidding me?" Martin demanded with an evil laugh. "You like this? You like getting smacked around? Look at you, hard as a rock!" He was taunting me. Before, I'd been almost paralyzed by all the horrible memories this was sparking in me. But now, he'd finally done it, he'd gotten through and sparked that mood deep inside me that I rarely ever let out. I felt my temper going, and like a nuclear explosion that originated in my soul, it released itself with a huge force. I struck back, pivoting around and hitting him in the left ear with one hard punch, enough to make him let go of me. I took advantage of that and ran away from him, both of us circling the coffee table and my furniture. "When I catch you, you're gonna pay for that." He was probably right. He was overpoweringly stronger than I was.
I stood there, my arms extended, ready to jump in the opposite direction to whichever way he went, when I noticed him wavering a little, and I got slightly optimistic, thinking that maybe the roofies were working. Pablo told me that they normally kick in after 20 to 30 minutes, and as I looked up at the clock, I noted that that it had been a little longer than that since he drank his first cup of coffee. I braced myself, getting into position, then lunged forward, knocking him out of my way even as I raced for my door. I smiled to myself, because I knew now that the roofies were working. There's no way I'd be able to do that if he wasn't fucked up. He looked at me, angry but dizzy. I charged out of my room and tore up the stairs, leading him to Dad and Robbie's room. I heard him staggering behind me, so I frantically tried to open the door to the secret kinky sex room. The room was secured by a hand scanner, and my hands were similar enough to my dad's, and the scanner technology archaic enough, that sometimes I could actually open it. I stood there, uttering a silent prayer that it would open, that this would be one of those times, and let out a sigh of relief when I finally heard it click. Martin lunged at me but I opened the door just before he grabbed me. I charged into the room and he fell after me, slamming into the wall with the nauseatingly cute picture of Dad and Robbie on it. I led him back through the rooms to the bondage bed and maneuvered onto it, standing there as if to taunt him. I reached over and grabbed one of the bars they used to suspend people, and when he surged at me, I swung it and hit him hard in the head. That, combined with the roofies, knocked him out. I didn't waste time worrying about him, I hastily rolled his fat ass further onto the bed and secured him to it with the handcuffs, making sure they were tight and uncomfortable, and then put a ball gag into his mouth. I paused to look at him, not just to make sure he was restrained, but to give myself credit for taking this asshole out. That self-satisfaction was replaced by anger, and I was so tempted to rip off his clothes and beat the shit out of every part of his body, but my sore ass reminded me of how awful violence could feel.
Thinking about that, about being beaten up and humiliated, just shook me to my core. Even though he hadn't raped me, he'd taken me back to that place, that place where someone else had taken control of my body and tortured me. I felt the bile rising up in my throat, and I vomited, spewing it all over Martin. Once my stomach was done emptying itself, the tears returned, flowing even harder now, as rage consumed my body. Only this rage wasn't directed at Martin, this rage was directed at Dad and Robbie. They'd set me up with this guy, and he'd hurt me just like the guy in Paris had done. It was as if they were determined to torture me. It was as if they'd done it to me themselves. I walked out of the sex room and saw their picture, looking so happy and in love, and if I hadn't already puked my guts out, I would have vomited there. I went over to Dad's bureau and grabbed a marker out of the top drawer and wrote "Assholes" in big block letters over their adorable little picture. Fuck them. Fuck them for what they'd done to me.
I slammed the door to the kinky sex room closed, and then took a deep breath, forcing my mind to remember my plan. It was so hard, as the emotional chaos inside me kept threatening to derail my logical plan, but I kept at it. I paused and took five deep breaths, then I went into Dad's closet and spun the combo to his safe nervously. If he'd changed it, I was going to have a lot tougher time getting away from here. I desperately needed that money to make good my escape, and I wanted nothing more than to be rid of this place, and of them. I finished dialing in the number and turned the latch, letting out another sigh of relief as it moved and unlocked the safe. I went through the contents, and grabbed all the cash in there. His cufflinks and watches were in there, and the diamonds alone were worth millions of dollars, but I didn't take them. That seemed too dishonest, and too personal, yet for some reason taking the cash didn't. I guess if he could take money out of my wallet, I could take money out of his safe. I lugged my loot back to my room and counted it out, finding that I'd scored a little more than $50,000, way more than I planned. So far things were going perfectly, things were going just as I'd planned, but then I saw my sweat pants there on the floor, and realized that I was naked from the waist down.
I walked over to the mirror and bent around to look at my ass, which was still bright red. You could see the marks in my ass where the belt had hit me, big huge welts. I wiped away a tear as I took two pictures, one from a distance, so you could see my face and my back, and one close up of my ass, so you could see the visible evidence of the beating I'd gotten. I wanted them to know what they did to me. I wanted them to see it, and to feel guilty. I wanted my family to know what Dad and Robbie had subjected me to. I loaded the pictures onto my computer and wrote a few terse lines. I thought about how Stef and Grand would react when they saw that, or even Wade. They'd be so disgusted with Dad and Robbie. They'd make them feel guiltier than anything I could do.
Only I didn't want to make them feel guilty, because it wouldn't really be guilt at all. They didn't care enough about me to feel guilty. They'd just be pissed off that their little plan didn't work, and that they'd been exposed as the unfeeling assholes that they were. The anger that flowed through my body was distracting me, and I tried so hard to put it behind me, to just go onto the next stage of my plan, to get out of here, but the rage wouldn't go away. It was consuming me, and there was nothing I could do about it. They'd hurt me so badly, and all I could do was leave some stupid little token to throw at them? A picture of my red ass! That was like mooning someone.
Then the rage I felt manifested itself into hate, and that transformed into the need for revenge. I needed to hurt them, and hurt them badly. I wanted them to feel the same kind of pain that I was feeling. They weren't here, so the only thing I could do was hurt the things they cared about. A new plan germinated in my brain. I slipped my sweat pants back on, ran down the stairs and went into the pool locker, pulling out the bucket of leftover acid, the stuff they used to clean the gunite. I'd remembered how nasty and toxic that was. I caught myself hurrying, but slowed myself down. Rosa had left right after Dad and Robbie; it was her day off. Martin was neutralized. Cody was out of town, as were Dad and Robbie, and JJ and Michael would be at the rink for most of the day. I was in no hurry at all. I had all morning to wreak havoc with their lives. For the first time all day, I smiled, an evil psychotic smile, and then began my project of devastation. I would hurt them by hurting their things.
I took the bucket of acid, along with rubber gloves, a mask, and a cup, and went out into the garage. Their cars were sitting there, looking shiny and new, Dad's Porsche 911 Carrera convertible, and Robbie's Ferrari. They loved their cars, especially Robbie. I got a paint brush and dipped it into the acid and then used it to write words into the side panels, hoods, and trunks. I smiled with satisfaction as I wrote 'asshole,' 'douche', 'bitch', and 'pussy' into the paint before the acid finally made the brush fall apart. I stood back and marveled at my handiwork. There was nothing quite as satisfying as watching the acid as it bubbled and smoked, etching my personal message to them into the paint, and maybe even the metal, of hundreds of thousands of dollars worth of automotive art. I delighted in knowing that I was hurting them as much as they hurt me.
But hurting the cars would upset Robbie more than Dad, so it was time to take my rampage to his world. I dragged my acid up to their room and filled the cup, then poured it over the long, organized rows of custom tailored suits in Dad's closet, then in Robbie's. My dad was a clothes horse, and prided himself on looking good. He spent a lot of time planning out his daily wardrobe, and often railed to me about the importance of cutting an imposing figure at business meetings. I was like a crazed fairy, but instead of sprinkling pixie dust, I was sprinkling acid, tossing it in cupfuls at their ties and their casual clothes. It still wasn't enough, it still wasn't sufficient damage to pay my dad back for what happened to me. I looked down at the floor and was galvanized with a new purpose: There were all of his shoes. He loved shoes, and had way more than he needed. Some of them cost a fortune; he'd had them custom made at various places across the world, but mostly in Europe. I picked up one of his Gucci loafers, his favorite pair, and got another idea. I went down to the garage and dug through the cabinets where the tools were stored until I found what I wanted: the miter saw. I lugged it up to their room, set it up on one of the dressers, and plugged it in. The smell of the acid had been strong in the garage, and it was really strong in their room. I paused to open up a couple of windows, then I began to cut one shoe out of every pair in half. I didn't get them all; that wasn't my point, but I got enough of them to really piss him off. The loud screaming sound of the saw, and the feel of the blade reverberating as it chewed through the leather, was satisfying in and of itself. With an hour, a miter saw, and a bucket of acid, I'd destroyed the wardrobe he took such pride in. When I was finally done, I walked out of their room and closed the door, feeling incredibly crazed and empowered. I was finally able to strike back at these men who had claimed to love me, but had caused me so much pain. I'd been able to hurt them almost as badly as they hurt me. Now they'd understand what I was feeling. Now they'd get the pain that surged through my psyche.
I looked out over the balcony at the rooms below, and let my mind flirt briefly with other things I could do to mess them up. I thought about getting the grinder and cutting the cable to the massive chandelier, a beautiful crystal structure that we all loved, and watching it crash to the floor. It would be even more awesome if I let it land on the Steinway grand piano! That actually made me laugh out loud. Then I could break all those huge beautiful windows that shielded the house from the elements. The spray and rain would drive in, ruining the carpets and paintings, and damaging the walls. I was so tempted to do it, so tempted to ruin the whole house, but I stopped myself. That would hurt other people who lived here, like Cody and even JJ, who ate over here with us. They weren't involved in this, and they didn't deserve to suffer the inconvenience of having their house destroyed. That and I really did love this place. I didn't want to hurt something that I loved. I wondered if that meant that I didn't really love Dad and Robbie.
My organized self kicked in, and put me back on track, back on my plan. I calmly went up to my room and took a shower, got dressed, finished packing up my things, and called for a cab. I slowly walked down the stairs and out of the house, pausing to turn and look back at the place where I'd caused so much chaos. I felt pleased with myself, primarily because I knew how outraged Dad would be, and because I knew that I'd never have to come back here again. Not after that. They'd never want me in their world again. This chapter in my life was closed.
As if to validate how organized my plan was, the cab arrived to pick me up almost right after I was ready. I hopped in and ordered the cabbie to take me to the bus station. There I bought a ticket to San Jose in my own name, and gave a homeless guy $200 to use the ticket and ride on the bus, that way they'd think I actually took it. To make things even more convincing, I called JJ and left a message, telling him that Martin was locked in the kinky sex room, and they'd have to get him out. I told him I had to hurry, because I was getting on a bus. With that handled, I caught another cab to LAX, and went up to the ticket counter.
"I have a reservation for one to Oahu," I said. I handed the ticket agent my fake ID, and she accepted it with no qualms at all.
"I need your credit card," she said pleasantly.
"I don't have one, ma'am," I said politely. "I'm going over for a surfing competition. I have to pay cash." I pulled out the $480 fare and handed it to her.
"With that fare, I can upgrade you to first class," she said.
"Thank you." I'd been expecting to fly coach, so that was just an added benefit. "I'll have to hope I win so I can afford to fly back," I said, pouring on the charm. She smiled back at me and gave me my ticket and boarding pass, then Jared Townshend breezed through security, and within an hour, he was on his way to Oahu.
I got there and thought about renting a car, but I didn't have a credit card in my name. Plus, I couldn't drive. Instead, I took a cab to the North Shore, where there were kick ass waves. I found a moderately priced hotel right on the beach. It had a little kitchenette, and surprisingly enough that made it feel like home. It had one other huge advantage, in that it had a safe, so I could put all my cash in it.
I sat on my veranda and pondered the havoc I'd wreaked, and then my anger subsided, the adrenaline rush faded, and all that was left was sadness. I sat there, all by myself, and decided that it really wasn't all that much different from how I normally spent my time. I'd felt so alone lately, it was almost comforting. I was smart enough to factor in that I'd had guys I could talk to on the phone, but that was it. Besides, I hadn't been gone long enough to miss them. All the people who had been important in my life had bailed on me. Dad, Robbie, Ryan, Mom, even JJ, they'd all sold me out. Pat was fired. None of them was there.
My ass still hurt, and that brought me another flashback from Paris. When that had happened, when I'd been assaulted in Paris, my father had really seemed to care about me, and he'd really loved me. That had been one of the main reasons I'd gotten through that crisis. This time, he'd been the one to saddle me with some military psycho and all but given him carte-blanche to hurt me. Who did that to their kid? What kind of monster set their kid up for that kind of treatment?
They'd get a call from Michael tonight, telling them Martin was locked up. They'd have to break into the kinky sex room to release Martin, and that would be embarrassing as hell for Dad and Robbie. That cracked me up. Then they'd have to fly back, and truncate their marvelous getaway, if only to put their lives back in order. I found myself wishing I'd destroyed more, so when they walked in they'd see the rain-damaged walls, the shattered piano and chandelier, but I knew that what I'd done would be more than enough to get my point across. Their cars and their wardrobes were all but destroyed. I laughed out loud when I visualized them getting ready for work, finding that all their clothes had been destroyed. Robbie would have to go into his next big meeting wearing jeans and flip flops! They'd be glad I was finally gone. They'd be so pissed off; they'd decide to be done with me once and for all. They'd hate me, and they'd banish me, and I'd be rid of them.
I'd probably have to change schools, but that didn't really matter anymore, not with Ryan out of the picture. Maybe I'd move up to Palo Alto and go to Menlo School with John. My mother was up there. Maybe she'd decide that she loved me after all. Maybe she could fill in for Dad and Robbie. I'd have Stef and Grand, and Wade, and they'd never betray me, they'd never leave me in a lurch like Dad and Robbie did. They'd never subject me to someone like Martin. I subconsciously felt Gustave's fingers probing my ass again, and the rage started all over again. I went into my room and lay face down on my bed, and cried myself to sleep.
Copyright © 2013 Mark Arbour; All Rights Reserved.
Story Discussion Topic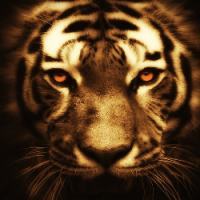 Open Club · 132 members · Last active
A fan club for Mark Arbour to chat about his stories
---
Chapter Comments