Paternity - 28. Chapter 28
October 8, 2000
San Francisco, CA
Wade
"So where are we staying?" Matt asked.
"The Ritz Carlton. It's close enough to the law firm, and it's real close to the Chinese restaurant we're going to."
"And it's probably really nice," he joked.
"Probably."
Matt swallowed hard, a gesture he made before he embarked on a more serious topic. "You know, Wade, if you want to do something with him tonight, I'm fine with that. I have shit to do for school," he said, gesturing at his backpack.
I smiled at him. "Thanks, but the only way I'm doing something with him tonight is if you're included. This is our day."
"You think he'd be up for that?" Matt asked me, considering it.
"I don't know. Are you?"
"Dude, it's me," he said, cracking me up. "When am I not up for a threesome with another hot guy?"
"Let's have dinner and see how it goes," I said. I analyzed my feelings about that as I drove, wondering if bringing the three of us together sexually was a good idea. On the one hand, it may make Matt a little more accepting of this thing with Sean, and it may take some of the stigma out of it. On the other hand, Sean hadn't really given me any indication that he wanted to mess around with Matt, and he may not be ready for that yet, if ever.
"I just don't want you to think you have to do that. You don't have to include me."
"Thanks," I said. "But tonight is our night."
We rode on for a bit, when he kind of threw me for a loop with his next statement. "I'm working my way through this."
"I know you are, and I think you're doing an amazing job," I said supportively. He looked at me skeptically. He needed more. "You tell me how you feel, even when you know your feelings aren't fair. And you've been really nice to him so far."
"Wade, I get where you're at with all this, and these are fun times for us, but seriously, after all this shit we've been through, I can see there coming a time when I'll be totally cool being monogamous with you."
"I can see myself getting back there too, but now isn't that time, is it?"
"No." He was disappointed that I hadn't been more enthusiastic about his big epiphany.
"That's pretty impressive progress, though. I mean, just a month ago you were basically telling me to accept these other guys or hit the road." He freaked out until he saw me grinning.
"Asshole."
"So who are you doing these days, now that Carl is toast, and it looks like Gathan is back with Kristin?"
"Is he back with her?"
"He said that the guy she blew was really coming on strong, and that's about the only way she felt she could dodge getting raped."
"What an asshole."
"No shit. But Gathan told her that he wasn't going back there, to being just with her. Sounded a lot like you."
"Ha ha ha," he said, deadpan.
"So they're together when they're together and not exclusive when they're apart."
"So he's not really off limits?" Matt mused. "It's not a big deal anyway. All I've done is blow him a couple of times."
"So who else are you doing?" I asked, unwilling to let him dodge the question.
"Honestly," he said, pausing for effect, "except for hooking up with Carullo a few times, I've only been with you." I smiled, letting him see that I liked where he was. I could handle that. "What about you?"
"Just you and Sean," I said. "That Josh guy in my psych class is kind of cute."
"Fuck. You don't do him, I will." We laughed about that, then talked about other crap until we got to the City and checked in. I usually didn't stay at Ritz Carltons because the staff was pretty snooty. I always felt like they were trying to be superior to me, and as things stood, I was the customer paying the bill, and they were the people working at the fucking hotel. Of course, I didn't let anyone know I thought that, but I did think that.
They were disappointed that we didn't need help with our luggage, and tried to show us to the room anyway, but I eschewed their help. If the place was so confusing that I couldn't read the wall and find my room, it was too confusing to stay at. We walked into our suite and found it nicely decorated, but not opulent. It was perfect.
"So what do you want to do?" I asked Matt.
"Fuck," he said, cracking me up. An hour later found us leaving the hotel, and wandering up to Union Square to do some shopping. I bought Sean a cool Mont Blanc pen to thank him for all his work, and bought some clothes for Matt and me. After we dropped that shit off at the hotel, we just walked around, talking about stuff.
"So Gathan's out for at least this coming weekend," Matt bitched.
"You decided he's a good defenseman after all?" I teased.
"Yeah, I got that. The dude rocks. We'll be fine. I told Cole he just has to work that much harder, and that may work a few pounds off his fat ass." That was pretty funny. Cole was a naturally 'beefy' guy.
"We're home next weekend. That will be nice; we'll have our fans there." I segued into a different topic. "We won't have our drama-filled teens visiting either. They go to camp this week."
"The float trip?" he asked. I nodded. "Dude, maybe some time away will chill Will the fuck out."
"I don't think it will help, I think it will just make things worse."
"What do you mean?" He looked at me, confused.
"No one seems to get how fucked up he is right now. They don't look beneath that incredibly bitchy veneer. There's a reason he's acting that way."
"I'm sorry, I don't get it. The kid is spoiled rotten, and has everything he wants handed to him on a platter."
I laughed at that. "And you led a deprived childhood?" He scowled at me. "He doesn't want stuff, he wants love and attention. When he goes home at night, who's there for him?" He said nothing. "His mom's a fucking psycho, his dad is treating him like he's five years old, Robbie avoids him like the plague, and they fired Pat."
"Cody's there," he said, smiling because he knew that was meaningless.
"Cody would help him out, but he's got things going on in his life too. Shit, Will hasn't even been able to go to the Mission lately."
"Well being a complete asshole doesn't make people want to spend time with you."
I chuckled sarcastically. "Dude, who in that family is going to listen to a simple request like that? Plus, he probably doesn't get why he should have to beg."
"If you want people to be around you, you should be fun to be around," he said philosophically.
"Even if it's your own parent? How would you feel if I totally blew you off, and didn't come home until late at night, and when I did, I just ignored you?"
"That's different." I laughed, because Brad and JP had made statements like that tantamount to admitting they were wrong. He thought about it. "I'd be pissed off."
"Dude, I'm a little calmer than you." He snaughed. "That's what I did with Carl, and I pretty much freaked out. Will's doing his own version of that with Brad."
"And Brad's ignoring him, just like I ignored you," he said, finally getting there. "Brad and Robbie are so not where you are on this. This is gonna get ugly."
"Yep," I agreed. I didn't tell him that I'd tried to explain it to Brad, and that I'd run into a brick wall. He was too pissed off to think about it rationally. I put their problems behind us and we went back to the hotel to get ready for dinner, and then went to that awesome Chinese restaurant to meet Sean.
We got there right on time, but he was already there, just as I'd expected. He was wearing khakis and a dress shirt without a tie, as opposed to the two of us in jeans and polos. "Hey there!" I said enthusiastically, and gave him a friendly kiss. That seemed to make him even more nervous than he already was.
"Glad you guys could make it up here," he said. "Hey Matt."
"Hey," Matt said, and shook his hand while hitting Sean with his mega-smile. "I hope you don't mind me intruding on your meeting."
"Our meeting," I corrected. "This involves you too." I gave him the pen I'd bought him, and while he really appreciated it, it seemed to make him even more uptight. I guess giving him presents in front of my boyfriend was a bit too much for him to deal with.
We sat down and ordered food, and then Sean got down to business. I wasn't sure if he wanted to get it out of the way, or if he focused on that because he was nervous. "Tiffany has apparently been talking to the attorney I recommended. I figured this would be ugly, but it's gone really smoothly."
"Smoothly?" I wanted to know the deal on that.
"We've worked up a tentative agreement that gives her $30,000/month in exchange for the joint custody agreement, then a $5,000,000 lump sum payment when he turns 18. If Riley is living with you, the monthly amount goes up to $60,000."
"And she was alright with that?" I asked. Personally, I thought it sounded a little cheap.
"They proposed those numbers. I didn't argue, but I can if you want me to."
"What do you think?" I asked Matt.
"Sounds fair to me," he said, like he knew. He was just saying that to tell me he didn't have an opinion.
"Alright, that's settled then," I said, stunned that it had been that easy. "What else do we have to talk about?"
"You have to decide what to do with all this money after you die or become incapacitated," he said. "And you have to think about who you want to take care of Riley if something happens to you and/or Tiffany."
"Did she have any input on that?"
"I don't think so. My advice is that we get the first deal with her done, and then we revisit that."
"So that's not a topic for tomorrow, when she's here?"
"Right," he said. "We'll deal with that after those agreements are signed."
"If something happens to you, I'll be there for him," Matt said earnestly. "I'll raise him." I don't think, until that moment, that Sean understood how deeply in love Matt and I were, but seeing him jump in like that, with such sincerity, he got it. So did I.
"That's what I want too," I said. "We just have to talk to Tiffany on a day she's not pissed off at you." He snaughed at that. "I think what's almost as important is whom we exclude. Her father and my parents. No way do I want them raising Riley."
"What about your money?" Before I could answer, Sean went on. "Our attorneys think you should probably set it up to remain in trust for Riley, if that's what you want to do, but you'll need someone you trust to supervise it. It can be one person, or two people, or a trust company. If you use individuals, usually two people are best, but more than that and it gets cumbersome."
"That's easy," I said.
"You got that figured out?" Matt asked, surprised.
"I do. I want you and JP to handle it, if you're willing," I said firmly.
"Hundreds of millions of dollars, and you want me to handle it?" he asked, amazed.
"I do."
"Sounds like he has a lot of confidence in you," Sean said to Matt. "Wade's a smart guy. That's pretty impressive."
Matt sat there, a little flummoxed by this. I think he figured he would be giving me moral support on this, not taking an active role. "You OK with that?" I asked gently.
"Yeah," he said. I smiled at him when I noticed that his eyes had teared up.
"Matt probably won't need it, but there has to be a provision in there to provide him with an ongoing income if something happens to me."
"You don't have to do that, Wade." On that he was more definite.
"There's a way to structure it so he can take money if he needs it, but only at his discretion," Sean said. "Will that work?" he asked Matt.
"Just in case your next boyfriend isn't as rich as me," I teased.
"Fine, asshole," he said.
"Then the plan is to work up some documents to reflect that, to get the issue of joint custody and maintenance out of the way with Tiffany, and then we'll tackle the successor guardianship issue and the other trust details later. Does that sound good to you?"
"It does," I said.
"Awesome," Sean said. "So now that that's out of the way, tell me about your games this weekend."
Sean and Matt had been dancing around each other, trying to be friendly mostly for my benefit, but this topic totally transformed the entire dinner. They'd gone from being two guys who were passionate about me, to two guys who were passionate about hockey, and Sean knew his hockey. Matt gave him almost a play-by-play of our two games, both the victory on Friday and the loss on Saturday. Sean had seen our team play, and he had an idea of who the key players were, so he jumped right in with his own thoughts. I really didn't say much, which was fine, since that gave me an opportunity to shovel food into my mouth.
Our one-hour dinner turned into a three-hour dinner and drinking binge. We all kind of staggered out of the restaurant after that.
Sean held out his hand to Matt. "I had a great time! I see why Wade's so in love with you."
"Thanks, Sean," Matt said. This time he pulled Sean into a man-hug.
"I had a great time too," I said, and gave Sean another nice kiss.
"I'll see you guys tomorrow," Sean said, and made to walk away.
"Hey," Matt said, stopping him. "You wanna come back and hang out with us for a bit?"
"Where?" he asked, confused.
"In our room," I said.
"Really?" Sean asked, as if we were teasing him.
"Really," Matt said. "If you want to."
"I don't want to get in the way. This is your time," Sean said.
Matt moved in close and put his arm around Sean's shoulder, then put his mouth right next to Sean's ear. "Come on Sean. I bet the three of us could have a fucking blast together." God, he was sexy.
"You sure?" he asked me.
"I'm very sure," I said, winking at him. Sean grinned and followed us the short distance back to our hotel. We made small talk all the way to the room, more to ease the tension than anything else.
When we got to our room, we led him straight to the bedroom. Matt walked up to him first and planted a really nice kiss on him, taking the initiative like I hoped he would, like I knew he would. I watched them make out while I pulled my clothes off, then I walked up and nuzzled Matt gently aside, taking his place while he disrobed as well. He was a lot faster than I was. Sean's mouth was working mine in a desperate way, the way a horny man grasps for that relief that has evaded him for so long.
Matt moved up behind him and started to take off his clothes, piece by piece, while I kept him occupied with my mouth. So far, the only contact I'd felt with him below the waist had been with my naked body rubbing against his clothes, but Matt undid his pants and lowered them, then his boxers, and now I felt his soft skin and his hard cock pressing against me. Matt pulled him gently away from me, ending our kiss, and leaving Sean gasping for air. He kept pulling him over to the bed and pushed him down, flat on his back, and jumped on the bed, landing to his left side.
That was one of the coolest things about doing this with Matt, in that I knew him so well, we instinctively worked together, sensing each other's moves. I lay on Sean's right side and pushed his right arm above his head, pinning him down, while Matt did the same thing with his left. We moved on top of him, letting him feel the weight of both of our bodies almost crushing him, and sandwiched his hard cock between our hips. We began to thrust and writhe against him, but where Matt's body should have met mine, Sean's rock hard dick was there, getting all the friction, and all the pressure.
"When's the last time you had two hot guys pin you down and get you off?" Matt demanded.
"Never two guys as hot as you," Sean said with a whimper. I reached over and grabbed the lube, and poured some on his cock and our hips, so now instead of raw friction, it was a lubricated slide that we inflicted on his sensitive, hard, member. He moaned and arched up, as if trying to push us off, but we just ground into him harder, keeping him pinned down as we worked his dick. He fought harder, struggling against us, and he seemed to totally get off on being pinned down.
"Gonna cum," he said loudly. "Gonna cum!" The second one was a shout.
"Blow that load," Matt cooed into his ear.
"Come on Sean, shoot it," I echoed in the other ear.
He let out a really loud yell, totally letting himself go, and then he came. I felt a blop of his cum land on my hip, then another, as he writhed against us, getting off like I'd never seen him get off before. When he was done, he lay there, quivering and almost lifeless as he tried to recover from that orgasm. "Holy fuck," he said. "That was unbelievable."
"Glad you came back with us?" I teased.
"One of the smartest decisions I've made. Ever," he said. He kissed me, then kissed Matt, then acted like he was going to leave.
"Where do you think you're going?" Matt asked.
"I, uh..." he stammered.
"You're not leaving until we're done." Matt thrust his hard cock into Sean's hip. "Does it feel like I'm done?"
"No," Sean said, wide-eyed.
I reached over and started running my hand up and down Matt's crack, making him moan. I had lube on my hands, and I used that to grease him up enough that I could penetrate him with my finger. I just played with him like that, keeping him keyed up, while he whimpered and thrust into Sean. Finally, he'd had enough. He got up on all fours and moved his body up, lining his cock up with Sean's mouth.
"Come on Wade, fuck me." I didn't need to be told twice. I got behind him and lubed him really well, then pushed in slowly at first. He didn't need my consideration, he was ready for me, so I started pivoting in and out of him, going slowly to make this last.
"God, you feel good," I said, but my eyes were on Sean. He was staring at Matt's throbbing cock, only inches away from his mouth.
"Suck my dick, Sean," Matt ordered. Sean didn't miss a beat. He leaned forward and inhaled Matt's cock, letting me set the rhythm as I fucked Matt. I felt Matt's body tense up, and knew he was close. "I'm gonna cum," he said. "Drink my load, Sean," he ordered. Sean must like that, being ordered around, because when I looked back, he was already hard as a rock again. "Ahhh!" Matt cried, and blasted his cum right down Sean's throat. I watched Sean's throat muscles working as they swallowed Matt's essence.
I pulled gently out of him, and Matt leaned in to kiss Sean first, then turned around and kissed me. "You need to get off, baby," he said in his sexy voice. "Why don't you have a seat?"
If I did that, I'd be sitting right on Sean's dick. He was telling me to let Sean fuck me. I'd agonized over letting other guys fuck me, knowing that it would be a big deal, but with Matt here, encouraging me, it wasn't a big deal at all. I wanted it, and I wanted it bad. I pulled out a condom and put it on Sean, who looked at me with wide eyes, and then I lubed him up and slowly lowered myself down onto his dick.
"That's it Wade, take his nice dick," Matt said. He grabbed a towel and wiped the lube off his ass, then squatted over Sean. "Lick my ass," he ordered. From Matt's moans, I deduced that Sean must have dived right in. And then Matt kissed me, making love to me with his mouth as I rode up and down on Sean's pole. There was no way I'd be able to last with that kind of stimulation. I felt my body start to quake, and felt my own orgasm building. I sat down on Sean's dick, my ass limiting his movements, but that didn't stop him. He thrust up as much as he could, short little thrusts that sent me over the edge. Matt moved himself down to take my dick in his mouth, and that was it, that was the final straw that let loose the avalanche of my orgasm. I heard myself shout, scream, and moan as I totally let myself go, and only after I was done did I notice that Sean's dick was exploding into my ass.
We collapsed on the bed next to Sean; all three of us grinning like idiots. "You still in a hurry to get home?" Matt asked him.
"I may be tired tomorrow," he said with a grin.
"That's a given," I said.
"Who gives a shit," Sean said. "You guys fucking rocked my world."
"We're not done yet," Matt said, with his sexy leer.
---
October 9, 2000
San Francisco, CA
Wade
Sean got up early and rushed home to change for our meeting, while Matt and I had a more leisurely morning.
"Was that OK?" he asked me nervously.
"Are you kidding?" I asked, laughing. "That was amazing. You are such an incredible lover. Do you realize you choreographed that whole thing last night? I don't think I have any fluids left in my body."
He blushed and grinned. "He's a great guy. I had fun."
"Me too." We drove over to the law office, both of us glowing. Sean was actually there to meet us, and if anything, he was glowing more than we were.
"I'm fucking dehydrated," he said to us sotto voce. We laughed at that, and then went into our meeting.
"What are you two so happy about?" Tiffany demanded.
"We got away from home for a night and had kick-ass sex," Matt said, giving her a kiss on the lips.
"You do that all the time anyway," she said. "Constantly."
"Yep," I said. The lawyers in the room looked at us, mostly embarrassed. We plowed through the business at hand pretty quickly, and then got ready to head out.
"Do you want me to ride back with Tiffany?" Matt asked.
"No," I said firmly. "Hang on." I pulled Sean aside, away from the other attorneys. "I know I was planning to stick around, but would you mind if I went ahead and got back to Paly?"
He grinned. "I'm too worn out for anything anyway. Thanks. That was an amazing experience."
"I'm thinking that if you came down for our game this Saturday, we could do a replay."
He grinned. "I'm on your calendar."
I walked out of the offices, waiting to fill Matt in until we left. "I told him I was heading back to Paly with you. He said he was too worn out to mess around with me anyway."
"I'm not," Matt said with a leer.
"I'm so glad." He smiled at me to thank me for having a fired up libido. "I hope this is OK, but I invited him down for our game on Saturday, and promised him a repeat performance on Saturday night."
He grinned, his big adorable grin. "I'm all over that."
I let him drive home, because he enjoyed it and because when it came to driving, he was kind of a control freak. I thought about our fuck with Sean, and it dawned on me that the solution to this, to this open relationship, was to include him. I was suddenly hit with a flash of clairvoyance, and it was so intense it was obvious even to him. "What?" he asked.
"I'm thinking that a good way for this open relationship to work is if we both fuck the guy we're into."
"So you only want to have threesomes with other people?" he asked, not getting where I was coming from. Still, it was funny that didn't seem to bother him.
"No, but I think it would be helpful that if there's someone one of us wants to see, we both fuck him at least once."
"Why?" He wasn't challenging me, he was just curious.
"Because it takes away the threat. Now that you've messed around with Sean, he doesn't seem like a problem, does he?"
"No."
"But before, he did. You didn't know him, now you do." I put my hand on his and squeezed. "Sex is a big part of how you show love. Now it's not me having a relationship with Sean, it's you and me having a relationship with Sean. And if I hook up with him and you're not around, you have a pretty good idea of what's going on, and what the dynamic is like."
He drove on for a while and didn't say anything; he just seemed deep in thought. "Wow. I didn't even think about that. You just jump into my brain and figure things out in there. It's kind of weird."
"Yeah, but you're so fucked up, it's a good thing I can do that," I teased.
"You know what this means?"
"No, what?"
"You are in for one hell of a fun time with Carullo." I looked down at my pants, which were tenting, and he just laughed at me.
---
October 10, 2000
Stanford University
Palo Alto, CA
Wade
I strolled into Lag West, ostensibly to see Gathan and Klip, but that wasn't really my goal. I'd laid things on the line with my mother last week, when we'd had our big confrontation, but I hadn't so much as talked to Mary Ellen. I knew her, and knew that she was a lot like my mother. If I didn't cause her some discomfort over this game she'd played with Carl, she'd decide I was an easy target, and fuck around with my life just for her own amusement.
There are those times when things come together just as you want them to, and this was one of those times. Following time-honored Lag protocol, I'd just knocked on Gathan's door and opened it up when Carl came sauntering out of his room. He saw me and his eyes narrowed, then he walked toward me with a new resolve. I winked at Gathan and looked sideways, toward where Carl was coming, to alert him that something was going on. He got up from his bed and walked over to the door at about the same time Carl got there.
"Guess you got what you wanted out of that deal, asshole," he said to me.
"What are you talking about?"
"You sold out to another group, and they've already inked a deal with the developers. You ripped my old man off for about $20 million." He was pissed and menacing, but while he might be able to cause me some problems, he couldn't take on both Gathan and me.
"Dude, you are such a moron. We were both played in this deal. You were played, I was played, and your brother was the biggest stooge of all."
"What the fuck are you talking about?"
"Who do you think engineered this whole thing?"
"You."
"God, are you stupid," I said with a sneer. He was too curious to be pissed off about that. "My sister."
"Mary Ellen?"
"The only sister I have," I quipped.
"What did she do?"
"She fed me information about you, she fed Jason information about me, and she fed information about the deal to the group that ultimately bought it out. Ask her what she got out of it. She's the one who made out in this deal."
"Right," he said, clearly not believing me.
"Dude, she fed Jason information to give you, so you could piss me off. What good would that do you? You'd have been better off keeping your mouth shut, and then I would have let the deal go through without doing anything."
"Why would you do that?"
"Why wouldn't I? The only reason I killed it was because you were being a total douchebag. If you hadn't done that, your stepfather would be about $15-$20 million richer. So either you're a complete idiot, or someone was playing you."
"Mary Ellen was playing me?" he asked sarcastically, because he believed it was true.
"Or Jason was. Does he hate you? I can see why he would, but I'm just wondering."
He glared at me. "For the record, he wouldn't do anything like that to me or my parents."
"Then it looks to me like your little brother is so fucking stupid he let my sister manipulate him. She played him like a fucking flute."
"He's not stupid," Carl said, but without much conviction. "Your sister's just a whore."
He was trying to piss me off, but that went way off the mark. "Dude, my sister is one of the biggest whores in the country. Didn't he know that?"
"Fuck you, Danfield," he said, and stormed off. I just laughed at him as he went.
"Dude, what the fuck was that all about?" Gathan asked.
"I think that Mary Ellen is going to have some explaining to do next time Jason sees her," I said to Gathan with a sly grin.
Copyright © 2013 Mark Arbour; All Rights Reserved.
33

1
Story Discussion Topic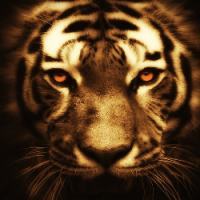 Open Club · 132 members · Last active
A fan club for Mark Arbour to chat about his stories
---
Chapter Comments