Paternity - 91. Chapter 91
Christmas, 2000
Escorial, CA
Will
The ride up to the hospital had been pretty tense, despite attempts by Robbie and me to keep things light and easy. We got there and an orderly led us through to the same conference room we'd been in before, an inauspicious beginning. "We each get ten minutes with her," Darius announced.
"I would like to see her first, if that's alright with you," Robbie said.
"That's fine," Darius said. Robbie went off with the orderly, leaving the three of us in the room. Darius was sending off really strong signals, letting us know that he was firmly in control of this situation. I sensed that JJ was pretty irritated by that, but I thought it was a good thing. It was a reminder to all of us to follow the rules. As if channeling my thoughts, Darius continued in that vein. "Remember the rules. We talk about ourselves, and no one else. And no bitching about anyone, got it?"
"Got it," JJ said in his bitchiest tone.
"This is our opportunity to cheer her up, and help her along," I said. "We can do this." They gave me dubious looks, dismissing my efforts to be the family cheerleader. "Is it OK to talk to her about Maddy?"
"As long as you keep it upbeat," Darius said.
"Hard not to when it comes to her," I said. "She's pretty cool." Darius and JJ both looked at me strangely, probably because, as far as I knew, they never went to check in on Maddy.
"JJ can go after Pop, then Will, and I'll go last," Darius said.
"I want to go last," JJ said. I was pretty sure he didn't really care; he was just challenging Darius' authority.
"You go in the order I said, or you don't go," Darius said firmly. "So what's it gonna be?"
"Fine," JJ agreed reluctantly.
"You fuck up like you did last time, and it will be even longer until you get to see her again," Darius said. The anger in his voice was palpable.
"Whatever," JJ said to him dismissively.
Robbie came back in and the orderly led JJ out. "How was she?" I asked him.
"She seems…" He paused looking for the word, "hollow."
"Bummer," I said.
"The doctor said that's normal with ECT," Darius said, chiming in. "He said that she probably won't remember a lot of what happened before or after the treatment."
"How did you deal with her?" I asked Robbie.
"I just talked to her in an upbeat way, trying to get her spirits up," he said. I decided that was good guidance.
"You said you were going back to LA tonight," Darius said to Robbie, more of a question.
"I changed my mind. I'm staying up here for a while."
"Why the change of heart?" Darius asked him, almost in a smarmy way.
"I have a lot of people to talk to, and a lot of relationships to repair," he said. I was impressed that Robbie had embraced that as his mission.
"You'll be here for awhile," Darius said. It was like he was trying to bait Robbie, to show him that he was one of the people pissed off at Robbie.
"No shit," Robbie said, refusing to get pissed off. I gave him a supportive look, and then JJ came into the room.
"How was she?" I asked.
"Kind of vague," he said sadly. That matched Pop's description.
"What did you talk to her about?" Darius demanded.
"Skating, mostly. What I was working on, you know, on the ice," JJ said.
The orderly looked at me impatiently. "I'm up," I said. I followed him down the hall, the huge knot in my stomach growing with each step. I thought I was going to have to step into a restroom and puke, but I managed to control myself. The orderly led me into a pleasant room that had other people in it, all doing their own thing. It had lots of windows, and seemed more like an atrium. The orderly stopped and gestured over to a table where my mom sat, just staring out a window.
I approached her slowly, but she didn't seem to be aware that I was even there. I sat in the chair at the table so I was to her right side. "Hi Mom," I said lamely.
She looked at me, as if seeing me for the first time. Her eyes fluttered, as if she was trying to process who I was. "You came to see me," she said. Her speech was slow, and her tone was flat.
"Obviously," I said, smiling at her, keeping the pace of my speech slow. "It's good to see you."
"Yes," she said.
"I've been coming up here a lot lately," I said, referring to Palo Alto. "I've gotten to spend time with Maddy."
She actually got a little animated by that. "I miss her."
"Maybe they can bring her to see you," I suggested, even though I worried that may be a big mistake.
"I would like that," she said wistfully.
"She's really awesome," I told her. "She seems to like it when I hold her."
Mom actually gave me a slight smile. "I'm sure she does."
"I did really well in school this semester," I told her. She just nodded. Grades weren't a big deal to her. As long as they weren't really bad, she didn't give a shit. My drive to do well had come from my dad, and from Grand.
"Are you being nice to JJ?" she asked, her hollow tone switching to slightly severe.
"We had fun this morning," I said cheerfully. "We got up early and woke everyone up, just like we used to do when we were kids."
She smiled. "That was so long ago." She must have been referring to when we were little kids.
"Yeah, but in a few years, we'll get to do it all over again with Maddy. That's going to be so much fun," I told her. The orderly came up and stood at the table, telling me my brief time was up. "I have to go."
"Are you going to come back?" she asked.
"Do you want me to?" I asked her.
"Yes," she said.
"Then I'll come back," I vowed. I stood up and gave her a kiss on the cheek. "Merry Christmas, Mom." She just smiled and nodded. The orderly led me back to the conference room, and I knew there was a big smile on my face.
"How did it go?" JJ asked me as soon as I walked into the room.
"Really well, I think," I said. "She asked me to come back and see her again."
"That's good," Robbie said. Darius winked at me as he walked out. JJ was in a really bad mood, so we all pretty much waited for Darius in silence. When he came back to the room, he nodded to us, and we all followed him out of the hospital and to our car.
"She seemed to enjoy this visit," Darius said. "You guys did good."
"Can we bring Maddy to visit?" I asked. "She really wants to see her."
"I'll ask her doctor."
JJ just sat there, fuming. "You OK?" I asked him.
"No, I'm pissed off. I need to go back to LA, and no one will let me leave," he said, glaring at Pop.
In the past, Robbie would have caved to JJ, but this time, he didn't. "It will do you good to be up here with your family."
"It will do me good to be on the ice," JJ said.
"Maybe you can skate up here?" I suggested.
"I need my coach with me," JJ said. Robbie and I made furtive eye contact, but no one said anything. That asshole had almost total control over JJ at this point.
"I was thinking about Christmas," I told them. "This is a really important holiday for Grand, and it's been shitty so far."
"That's not my fault," JJ spat.
"I know it's not your fault," I said. "I think that we could really turn this around for him, though."
"What's your plan?" Darius asked.
"I think that all we have to do is be cheerful and show some holiday spirit," I said. "It's not all that hard."
"I'd be willing to do my best if I can go back to LA tomorrow," JJ said. I felt my anger at him surge, but I knew what he'd been through, so I restrained myself.
Darius had no such qualms. "You fuck up Christmas for Grand, and I'll break both your fucking legs," Darius yelled at JJ. "Then let's see you skate!" I put my hand on Darius shoulder to calm him down.
"JJ, I think that you should consider something," Robbie said calmly. "Your father is very close to ending your skating career."
"He can't do that!" JJ shouted.
Robbie shifted so he was looking directly at JJ. "He certainly can, and he certainly will. And if you fuck up Christmas for Grand, I'm going to back him up on that plan. So you may as well relax. You're not going to be back on the ice until after New Year's."
"I have to get back!" JJ said hysterically.
"You'll be back in LA in 2001."
"I'll just do what you did," JJ said to me. "I'll just run away."
"You go back to LA before then, and your skating career is over. Period." Robbie said that so firmly, that even Darius and I believed him. "So I suggest that you take the rest of this drive home to get your head together."
"I need to call my coach," JJ said, pulling out his phone.
"I already did that," Robbie said. "He won't talk to you. If he does, he won't be coaching you anymore."
JJ threw his phone down on the floor of the limo and sat back, his arms folded, pouting. We were mostly quiet on the way back to Escorial, and as soon as we got there, JJ bolted out of the car and headed straight back to his room. Robbie picked up JJ's cell phone and put it in his pocket. "I'm going to go down and get El," Darius said, heading for his Jeep.
"See you in a few," I replied. Robbie and I stood there together, waiting to go in. "You handled that whole thing really well," I said to him.
"It's hard to crack down on him like that, knowing what he went through," Robbie said.
"Yeah, but you have to keep them apart, and that's a good way to do it," I said.
He sighed, and looked at the door. "I have some work to do now."
"Last night, when you talked to me, the one thing that came across loud and clear was your sincerity," I said. "Just say what you feel. They'll see that too."
He put his arm around me. "Thanks." We walked into the house together, and ran into Stef, who was waiting somewhat frantically by the front door. "Can I talk to you?" Robbie asked him.
Stef looked frazzled. "I am waiting for some people to arrive," he said. "Perhaps we can talk later."
"Who?" I asked.
"I have arranged for Lou and Marcel to join us. Tim and Max are flying up as well. Kevin and Cody are coming with them," he said.
I smiled at him. "Good job! I wonder which of those planes I'd rather be on," I said with a leer, making him giggle. "You go talk to Robbie. I'll stay here and meet them. And show them to their rooms," I said, raising my eyebrows in a suggestive way.
"I want to make sure that they avoid JP if at all possible. I would like to surprise him," Stef said.
"I can handle it," I told him. "Go talk to Robbie. That's more important." He raised an eyebrow. "Maybe you can meet with Grand too. That will keep him busy."
Robbie swallowed hard. "That's fine with me." He was shitting a brick.
"Very well," Stef said. He turned to Robbie. "Let us go bother JP. He is in his study." I winked at Robbie to encourage him, and then stood in the foyer, waiting for the others to arrive.
Matt walked by, looking kind of glum. "Cheer up! It's Christmas!"
"I'm doing my best," he groused. "What are you doing?"
"Stef's bringing everyone in to cheer Grand up. I'm waiting for them. Want to hang out with me?"
"Who are we waiting for?"
"Lou, Marcel, Kevin, and Cody," I said. I left off Max and Tim. They were like an old, boring married couple.
He smiled. "I'll keep you company."
"So why are you all pissed off?"
"No reason," he said. It had to be the deal with my dad sleeping with Wade. None of us were supposed to say anything about it. I just nodded, and didn't push him.
Within half an hour, all six guys got there. Cody and Kevin were first, and Matt vanished with them. I swallowed hard thinking about how hot that threesome would be. Tim and Max were next. I greeted them, and told them the plan. Grandmaman magically appeared to show them to their room, which let me stick around and wait for Lou and Marcel.
They came through the door, two walking wet dreams. Marcel gave me an affectionate hug and kiss, and then stepped aside, making way for Lou.
"Look who is all grown up," Lou said to me. God, he was sexy.
"Want me to show you just how grown up I really am?" I flirted. He smiled and gave me a hug, then a kiss. Damn he was good at that. He just sucked me in with his big, sensuous lips. It went from a simple kiss, to almost making out, until Marcel cleared his throat. Lou pulled away and grinned at me, while I just stared at him, totally stunned and breathless. He glanced down at my tenting pants and laughed.
"He takes after his father, no?" Marcel said in French.
"Mais oui," I said, and winked at him. I led them down to their room, and then went to Dad's room to check up on him. I went to knock on his door, but as I did, it opened, and Wade came walking out.
He looked alarmed, which was rare for Wade. "I just came by to talk to your dad," he said, embarrassed. I believed him, because he didn't look flushed. If they'd fucked, he'd have looked at least a little disheveled.
"Not my business," I said simply. It wasn't. That was my deal. I wasn't going to get involved and judge people for what they did with other people. Still, it was hard not to get a little peeved that Wade would come see my dad just when he was trying to fix things with Robbie.
"Maybe not, but it's important to me that you know that," he said. I just nodded, and let him pass me, and then I went in.
"Hey there," Dad said a little nervously. "How did your visit go?"
"Pretty good. Mom asked me to come see her again."
"That's great," he said. "And how did JJ do?"
"Everyone was fine with Mom, but he had a little argument with Robbie over going back to LA." I described that to him.
"It sounds like Robbie handled that well," Dad said.
"He did," I agreed. "Now he's meeting with Stef and Grand."
Dad nodded. "I hope he can fix things there. Stef has all but given up on Robbie, and I don't think Grand is far behind him."
"I told him that he should just be honest and sincere, like he was with me last night."
"Thanks for that, by the way," Dad said. "He said you were amazing. You helped him work through things."
"He was a mess," I said.
"No shit," Dad agreed.
"So you had a visitor," I said, referring to Wade.
"I did," he responded, and then said nothing. I got mad at him when he pried into my life, so I didn't want to pry any further into his, but this was bigger than just us.
"Are you still sleeping with him?"
"If I asked you that, you'd be pissed at me," he said, using just the logic I'd been grappling with internally.
"No, I wouldn't be mad if you asked, but I may not answer you. In this case, though, I think that you owe it to me to be honest."
"Why?" he demanded.
"Because I honored your request to keep my mouth shut about it in the first place," I said.
He sighed. "No, I'm not. That's what that conversation was about. I had to explain that to Wade."
"He still wants to sleep with you?"
"Yeah, but I'm used to that," Dad said, joking. "Most men do."
I smiled. "I'll bet." Then I let my smile fade. "Matt's in a pretty bad mood."
He looked worried. "Fuck." He got up and walked over to the window and looked out, shaking his head. "This is what happens when you do the wrong thing. It bites you in the ass."
"You did the wrong thing?"
"I shouldn't have slept with Wade. It was a mistake."
"You've slept with other guys, like Cody, and that's worked out alright," I said. He gave me a dirty look, then seemed to get that I was genuinely curious. I was trying to make this a learning moment; I wasn't trying to bust his balls.
"There are a lot of differences, but one of the big ones is the relationship itself. Cody can have a sexual relationship with someone, and it just makes a friendship with him stronger."
"I'll have to try that sometime," I joked.
"Very funny," he said. "Wade can't do that, or at least he can't do that with some guys."
"So now that you and Pop worked things out, you had to dump him, more or less?"
"Yeah," he said. I really didn't know what to say to that. The silence got pretty uncomfortable. "I need to get ready for dinner."
"Me too," I agreed. I hoped this thing hadn't messed Matt and Wade up. I headed down to my room to make sure I looked good for dinner, and to not think about their problems. I came around the corner and saw Matt and Wade standing there, arguing.
"You were with him again!" Matt accused.
"We were just talking," Wade said. They both suddenly noticed me and shut up. "Hey," Wade said, trying to sound innocent.
"Hey," I said. I was going to just let this go, but I could feel how angry Matt was, and I felt like it was partly my responsibility to help Stef make this a good holiday for Grand. "You guys are arguing in the hallway. You going to argue at dinner too?"
"What the fuck business is it of yours, anyway?" Matt demanded, venting his anger at me.
"I'll tell you why it's my business, asshole," I said, venting right back. "Grand had a really shitty night last night. And I don't know if you noticed or not, but Stef has busted his ass to try to make up for it today. He's flown everyone in that he could, and he's pulled out all the stops to make this a really special Christmas for Grand. So we don't need you two being all bitchy with each other, fucking it up."
"Oh," Matt said, considerably cowed by my rant.
I turned on both of them. "Just because you two can't keep your dicks in your pants doesn't give you the right to ruin this day for him. Unless you don't think he's done enough for you? Unless he doesn't deserve your respect?" They both stared at me, pretty shocked. Wade was really freaked out, because I'd never lost it like that with him. "So leave your bitchy attitudes and your fighting in your room, and show him the love and respect he deserves!" I pushed past them, shoving Matt as I did, and continued on to my room.
I took a quick shower, not just to clean up, but because the water grounded me, and washed away my bad mood. I got dressed, putting on some Christmas socks for the occasion, and glanced at my watch. I just had time to check in on JJ. I found him sitting in his room, pouting.
"It's almost time for dinner," I said. "You ready?"
"I'm not going," he said, petulantly.
"JJ, dude, do not do this," I pleaded. He looked at me, about to challenge me. "I heard Dad and Pop talking, and they're dead serious. They think that you're obsessing about skating too much. They will pull your membership in the USFSA if you're a dick today."
"No they won't," he said.
"Yeah, they will." I sat next to him on his bed. "You're an amazing skater. Don't throw that away just being bitchy. Grand's an awesome guy. We have to go and do this for him."
He wrinkled his mouth up as he grappled with what I was saying. "Fine. I'll go, and I'll be a fucking barrel of laughs." That was so funny, it cracked me up. We went up to the Great Hall, and we were actually laughing when we got there. Pretty much everyone was assembled. The only people missing were Grand, Stef, and Robbie. I left JJ and went to Grand's study and knocked on the door.
"Enter!" Grand said. I walked in to find Robbie hugging Stef. When they pulled apart, they both had tears in their eyes.
"Dude, you're hitting on Stef too?" I asked Robbie, joking. Stef and Robbie gave me dirty looks, while Grand actually laughed out loud.
"I have good taste," Robbie said.
"He certainly does," Stef said, with his faux arrogant tone. He was so funny.
"Dinner's ready," I said, then targeted Grand. "It's not like you to be late."
Grand gave me a dour look, while Stef grinned knowingly. Grand walked out of his study and made to walk toward the dining room, but Stef stopped him. "We are going this way."
"To the Great Hall?" JP asked. "It will seem empty." In a rare moment, he let his guard down, and I could see how upset he was that no one was here.
"I think that if we are there, it will seem full," Stef said.
Grand smiled at him. "You're right." Stef took that moment to kiss him, while Robbie and I slunk off, and then hurried into the Great Hall to quiet everyone down. We took our seats and waited until Grand and Stef came walking into the room. As soon as they crossed the threshold, we all stood up and shouted "Merry Christmas!"
It was rare to see Grand taken aback, to see him get emotional, but he was really surprised, and really floored by that. His eyes scanned the room, taking in all the people who had come in to surprise him, and to make this a great Christmas after all. There were the people he'd expected: Dad, Pop, Darius, Ella, JJ, and I; Aunt Claire, Uncle Jack, John, and Marie; Uncle Ace, Aunt Cass, and Courtney; Grandmaman and Frank; and Matt, Wade, and Nana. Then there were the others who had flown in: Kevin and Cody; Lou and Marcel; and Max and Tim. There were also a few Stanford students, two guys and a girl, who were from overseas and hadn't gone home for Christmas. And then I noticed Noah, standing over by Marie. I nodded at him, trying to be casual, even though I knew I was grinning like an idiot. How cool that he was here too! In addition, the entire staff was here, from the kitchen help, to the stable hands, to Paulo, Jeff, and Tish. Standing in front of the staff were Anna and Rafael, the first people Grand had hired at Escorial, back in 1968. The Great Hall was truly jam-packed. My attention shifted quickly back to Grand, who took his place at the head of the table. We sat down, even the staff members, who sat on the wooden benches that were part of the walls. Evidently the man who had originally built Escorial had imported genuine wooden wall panels from an Abbey in Europe, and those panels included small benches. This was the only time I remembered them being used for their intended purpose: seating. The only person still standing besides Grand was Stef, who stood there like the doting and loyal partner that he was.
Grand put his hands on the table and looked down, trying to gather his words, and then he took his napkin and dabbed his eye, wiping a tear away. We all stared, stunned. That was extraordinary. He swallowed hard, and then raised his head up to look at us. "Christmas is my favorite holiday, which is rather unusual for a non-believer, but it has always been a time for our family to gather together and put our differences aside. It is a time for us to invite friends in to join us, and to celebrate those relationships that are so important in our lives. It is a time to be with the people that we love." He paused again, but only briefly. "This has not been the easiest year for our family. I have been saddened by the discord that has arisen, and I was somewhat glum, thinking that this would be one of the smallest gatherings we've had here at Escorial. As I was wallowing in these depressing thoughts, I allowed them to cloud my mind, and to make me forget what truly wonderful family and friends I have. I allowed those negative thoughts to make me briefly forget that I have the best partner anyone could hope for." He looked at Stef lovingly. Stef hadn't even tried to control his reaction to this: there were tears pouring down his cheeks. "Thank you all for coming today, for making this such a special Christmas for me, and thank you," he said to Stef, "for making it happen." He gave Stef a big hug, while the rest of us stood up and clapped for him.
Grand and Stef went over to the staff members first, and shook their hands and thanked them. The kitchen staff would finish and serve dinner, then it would be their turn to eat, so it seemed reasonable to speak with them first so they could get to work. While they were doing that, I went over to see Noah. "Hey," I said. "It's good to see you!"
"Hey," he responded. "Marie invited me. I hope that's OK."
"It's more than OK," I said. I was feeling pretty euphoric, so I had to force myself to tone it down a little bit. I didn't want to be too effusive, and scare him away.
"Not much else for Jews to do on Christmas except hang out with our Christian friends and mooch some of their food," he joked.
"Mooching. Right," I said. "Come on."
"What?"
"Come sit with me and keep me company," I said.
"Go ahead. Leave me here, all by myself," Marie joked, pretending to pout. She was sitting down near Grandmaman and Frank. I was sitting closer to Stef and Grand.
"OK," Noah said, acting like he didn't care about her feelings, then he paused, unwilling to be rude and just abandon her.
"Seriously, go hang out with Will. He scored better seats than me anyway."
"Dude, you have to get your order in early," I joked. I led him over to where I was sitting and made Darius move over so we could cram another chair in. One of the staff members quickly put a place setting there for him. Noah already knew Darius and Ella, and my Dad, but I introduced him to Robbie and JJ. JJ had the good sense to be nice to him.
Grand and Stef worked their way around the table like a couple at their wedding reception. I'm sure they were relieved when they got to us, since we were almost the last stop before they got to sit down and eat. "This is Noah Robbins," I said, introducing him.
"I have heard all about you," Stef said. "I am so sorry we missed you last weekend."
"It's not a problem," Noah said nervously. "It's an honor to meet you."
"An honor? I think not," Stef said, being effervescent. "A pleasure, most assuredly, but not an honor." I laughed, and Stef gave me a big hug. "Thank you," he said in my ear. I just nodded, wondering which encounter or event he was referring to.
"I understand you had riding lessons last weekend," Grand said to Noah.
"Yes, sir," Noah said.
"When he calls you sir, it makes me want to sneak off with you to the dungeon," Stef joked.
"Stef," Grand said, admonishing him. Noah took it all in stride, and laughed with us.
"Mrs. Garrett talked me into riding, but it turned out to be fun." We glanced down the table to where Nana was chatting away with Tim and Max, seeming to thoroughly enjoy herself.
"I suspect it's probably best to do what she asks you to do," Grand joked, making us laugh some more.
Dinner ended up being a lot of fun. I wasn't sure if that was because Noah was there, or just because everyone was in such a good mood, but we really had a good time. Wine was flowing pretty freely, and it wasn't long before I was feeling no pain. "Dude, this is some good wine," Noah said. "We usually only drink the shit stuff my friends can steal. Stuff their parents won't notice is gone."
I laughed. "Yeah, but the rule is that you have to stay until you're sober."
"I'm already hammered," he said, even though he wasn't that bad.
"Then you can stay over," I said. He got really nervous. "I got an awesome room. It's cool. There's a couch you can crash on."
"I don't know," he said.
"Dude, it's cool. Seriously," I said. He didn't say anything, so I ignored him, and kept on drinking.
After dinner, we all retired into the TV room and kicked back in the comfy leather furniture, or on the floor. The students from Stanford left, so it was just our family there. Well, and Noah. Jeff and Paulo came in, carrying presents. They handed one out to each of us. These were the presents that had been under the tree. Stef stood in front of the room, where there was what appeared to be a picture, covered by a red velvet cloth, sitting on an easel. "I should probably go," Noah said. I guess he suddenly felt like an interloper.
"Stay. This is probably going to be interesting," I said. He didn't have a present, and neither did Tim, but Paulo came up and handed them each a different package. "Don't argue. Take it," I said, to stop him from objecting. "Trust me. You won't win this battle."
"Fine," he said, but smiled.
"My present to JP this year is also a present to all of you," Stef said, as he stood before the covered picture.
"I thought you already gave me my present," Grand joked. He was in a good mood.
"There is more," Stef said.
"With you, that's usually true," Robbie joked. We laughed at that, because it was funny, and because it was good to see Robbie and Stef on good terms again.
"We were arguing recently, JP and I, about towels," Stef said.
"You were arguing about towels?" I asked. "Seriously?"
Stef gave me a dirty look. "Having the décor just right is very important," he said, pretending to scold me. It was hard to stay focused on his talk, we all kept laughing. "The battle ensued when I decided that the towels should have a coat of arms on them. Now naturally, I suggested the Schluter coat of arms, because it is so much more virile than the Crampton coat of arms. The Schluter arms have a dragon on them, whereas the Crampton arms merely have a lion."
"Dragons are mythical beings, lions are real," Grand interjected.
"I am magical," Stef said. "I have a magic wand." We all roared at that, even Noah. "So we could not come to an amicable conclusion to our argument, and I pretended to drop it, knowing that I would ultimately win in the end."
"That is where so many of your victories have been won," Frank joked, which was so rare, and so funny, I almost puked I was laughing so hard.
"In any event, the solution was quite easy. The key was to consolidate them, and apply for a new grant, a new coat of arms." We all stopped laughing and paid closer attention now. How the fuck did you even get a coat of arms? "So, I applied to the College of Arms, in London, and asked them to design arms for our combined family, arms that would incorporate key elements of our family heritage." Stef stepped aside and pulled the red velvet cloth away, revealing a coat of arms. It actually looked really cool. "As you can see, there is a lion and a dragon. You will notice that the background colors are red and white. That is an homage to our link to the Hayes family."
"I didn't even know we had a coat of arms," Frank said.
"If you go back far enough, it is there. God knows I had to really dig," Stef said, teasing him. Frank just laughed. "And you will notice this starfish, which strangely enough, comes to us from the Hobart family."
"A starfish?" Marie asked. "Really?"
"Dude, I am never letting her live that down," Noah whispered to me, making me chuckle.
"And you will also see these waves, representing the oceans, which have been such a big part of our lives." The mood got somber then. "They remind us of the Pacific, which anchors us here on the west coast, and we can also remember those who lost their lives at sea, or were buried there." We paused for a moment, and I thought about Billy Schluter and Kevin Carmichael, two of my grandfathers that were killed in submarine accidents. "I think that it turned out quite splendidly, and in the end, it has solved our argument over which coat of arms we should put on our towels."
Grand stood up and walked over to the picture and admired it. "What a wonderful present. Thank you, Stef." We all clapped for him, to show our appreciation.
"One of the things a coat of arms was designed to do was to promote family unity," Stef continued. "You may all open the present in front of you." I ripped the paper off the box and opened it up, only to find a smaller box inside. I opened that up to find yet another box, a jewelry box. I opened it up and found a ring inside. It was gold, and had the coat of arms on it. It reminded me of a very tasteful class ring.
"What is this?" Uncle Ace asked.
"It is a signet ring. It contains the family crest. It is a symbol, to show that we are all united by a common bond, and to remind you that you are but one part of the whole," Stef said, sounding quite philosophical.
"You got me one of these?" Nana asked.
"There goes that scary woman," Noah joked, whispering that in my ear. I chuckled.
"I think I explained that you were part of the family," Grand said.
"Well the only way this is going on my finger is if you put it there," Nana said to Grand. And so Grand went around and took each of our rings, and slid it onto our fingers. I thought that was pretty symbolic in and of itself, confirming him as the head of our family.
When he got to me, I handed him my ring, and gave him my left hand. "Are you sure you want to put that on?" I joked. "I'm kind of a pain in the ass."
"I deal with many theories, and much that is unproven and unknown. That is the life of a researcher and a scholar," he said, looking me in the eye. "There are very few things I can be truly certain of, but one of them is that this ring belongs on your finger." I just stood there, stunned, as he slid it on the little finger of my left hand. Of course it fit perfectly. Stef was very thorough in his plans.
"Thank you," I said lamely. "I don't know what to say."
"If you are speechless, then that truly is an achievement," he joked. I gave him a big hug, probably one that lasted too long, and sat back down next to Noah. I wiped the tears out of my eyes, wondering if he'd think I was a big pussy, but he just smiled at me.
"So what did you get?" I asked.
He opened his present up and found a gold coin with the same crest embedded in it. "Is this gold?" he asked. I nodded. "My mom will shit if I bring this home."
"Then don't show it to her."
"Why did he give this to me?"
"Read the card," I said.
"Friends are important. This is a symbol of our thanks to you for being part of our extended family," he read.
"Guess this means we're officially friends," I joked.
"Dude, most people don't give me a fucking medal. Guess I'll have to be a good friend."
"Guess you will," I said.
Copyright © 2013 Mark Arbour; All Rights Reserved.
44

4
Story Discussion Topic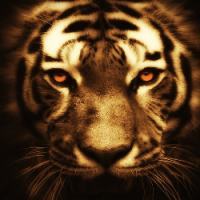 Open Club · 132 members · Last active
A fan club for Mark Arbour to chat about his stories
---
Chapter Comments