Paternity - 55. Chapter 55
November 4, 2000
Hamar, Norway
Will
I sat there with my head in my hands, blocking out the rink and the world, pondering this situation. With my mother in Malibu, life was going to be really tough, especially after this. Even if she agreed to give up her parental rights, she'd still be there to cause me problems. I wondered what Tiffany would do. I couldn't see them getting back together, not when my mother was like this. I searched my conscience, trying to evaluate my actions, trying to figure out what to feel guilty about.
I didn't feel bad about Tiffany and Mom. Mom was so twisted right now, there were bound to be issues there whether I was involved or not. And I didn't really feel bad about the stress on JJ, since he'd mostly brought it on himself by getting Mom involved. I didn't feel guilty at all about ripping my dad, Robbie, and Stef a new asshole over how they handled this situation, because I knew they were wrong, and what's more, they knew they were wrong.
The only thing I really felt bad about was upsetting JJ by being such a slut while I was here. I hadn't really looked at that from his point of view. I hadn't considered that he wasn't like me and most of these other guys, where we were perpetually horny. I'd figured it would make sense to him. The other thing is that I didn't think he'd see me as a rival for attention. If anything, I thought that having a brother who was really popular with the other skaters would just make him more popular too. I mean, that's the way it worked at school, or at least it had at public school. He'd probably have been picked on and gotten all kinds of shit last year if he wasn't related to me and Darius, but our popularity was like a shield that protected him. I'd assumed that my reputation here would do the same thing. I guess I was wrong, and this world was inhabited by a bunch of overachievers, just like H-W.
I wondered if I'd have done nothing, not slept with anyone, would it have made any difference? It probably wouldn't, but I fought with myself, refusing to give myself a pass on being slutty by rationalizing. In the end, though, JJ was just so high strung at these things that he almost had to have a whipping boy, and it was really inevitable that I'd be that guy. I guess if that's what he needed to be successful, I could do that.
I felt a hand on my shoulder, and that made me jump. "You looked lonely over here," Aunt Claire said. "I thought you might appreciate some company."
"I was just thinking, but I appreciate you coming over and sitting with me." She said nothing, just waiting for me to talk. "It was a little lonely," I admitted.
"I'm sorry I didn't talk to you about this when you called," she said smoothly. "I was a bit too irritated to be objective, and I knew that your views would merely get me mad all over again."
"Dad doesn't get how dangerous this is for me," I said. "He doesn't see the big picture; he's just trying to solve the immediate problem."
"I know that he's thinking about you, and looking out for your best interests," she said firmly.
"You've seen how Jeanine is with me. If he doesn't fix that, if he doesn't get me out from under her thumb, I am screwed."
"I think that he isn't worried about it, because he's confident that he can handle her and shield you from her outbursts."
"Didn't work this time, didn't work here," I noted. "He tends to cave to her, and I think she knows that her mental imbalance gives her leverage with him."
"Maybe he is dealing with issues with his own mother," she said.
"I get that, and I feel bad about that, but he's letting it cloud his judgment."
I was surprised when someone sat in the seat on the other side of me. I turned to find Stef there, looking pretty distraught. I could feel how upset he was, and how it bothered him that he'd taken a stand with my dad last night. I knew it really bothered him that he and I were arguing. I reached over and grabbed his hand, my way of telling him that I loved him, even if I was mad at him. "I am hoping you will not mind if I sit here."
"I'm thrilled," I said genuinely. "I'm surrounded by two of my most favorite people, and I get to watch a bunch of the guys I've slept with skate." That made them both laugh. I glanced across the ice to where Dad and Pop sat with my mother and Tiffany, all of them looking miserable.
"I am sorry that I did not listen to the two of you," he said, then grinned wryly. "And I am even sorrier when I think of the conversation I must have with JP later." Aunt Claire chuckled at that.
"Brad's argument, that we should wait until we get home to deal with this, has some merit on the surface," Aunt Claire said to him.
"But not if you dig deeper," Stef said.
I looked across the rink and saw Michael standing in back with Dad's guard. "It doesn't look like he's changed his mind at all. Michael is still here and Dad's over there, sitting with Jeanine."
"I would advise you to be patient," Stef said. "Even if he were going to do something, he would not do it before JJ's performance."
"If he doesn't do something, I will," I told him firmly. He didn't say anything, and our conversation was cut short when the programs started. The first guy on the ice was Kristoffer. I jumped up and clapped and cheered for him, while Aunt Claire and Stef joined me, but without the cheers.
"Is that your Swede?" Stef asked.
"I don't know if he's my Swede, but he's the guy I went out with," I said to him.
"He's very handsome," Aunt Claire said.
"He is," I agreed. I leaned over to Stef. "Unfortunately, he busted your stereotype." Stef giggled.
We watched him skate, and he did well enough, but I doubted he'd medal with his performance. Having watched these guys practice and perform, and having seen JJ do it a lot, I was starting to get a feel for what was good and what wasn't. When he was done, we all cheered loudly.
A handsome French guy came out, and Stef cheered for him, since he was French. "He is very handsome," Stef observed.
"His name is Cy," I said. "No I have not slept with him, but I flirted with him."
"And why not? You do not like Frenchmen?" He was teasing, and then seemed to get nervous, as if he was suddenly remembering Gustave.
"I'm supposed to curb my sluttiness, remember? That has seriously reduced my opportunities." We laughed at that, and watched him turn in a really good performance.
Evan was up next. "This is JJ's roommate," I told Stef after I was done cheering like a crazy man for him. His eyes took in the stands, and I think he saw me, but I wasn't sure.
"The one whom you made out with?" Aunt Claire asked.
"The very same. He's a sweet guy."
"He is certainly handsome," Stef observed. "Look at how he moves his body."
"I'm watching," I said, making him giggle. "I would have seen it in person if JJ wouldn't have cock-blocked me."
"He's doing very well," Aunt Claire said as Evan skated, and he really was.
"Dude, he may win," I said to her. We watched the other skaters do well or do badly, until it was getting down to the wire. The Russian guy who practiced with JJ and Shane did well too, but not as well as Evan.
Shane came skating out onto the ice, working his way around the rink on his skates, while his eyes took in the fans in the stadium. We made eye contact and his smile got a little brighter. "And do you know that young man?" Stef asked.
"That's the guy I was photographed with," I told him.
"He is very cute, if a little short," Stef said.
"He's very talented," I whispered in Stef's ear, making him giggle. We were having such a good time, the three of us. I looked across the rink at where my dad, Robbie, Tiffany, and my mother sat, and they looked even more miserable than before. "They aren't having much fun," I joked, gesturing at them.
"Now you know why I moved over here," Aunt Claire said, cracking me up.
"It would have been nice if Dad would have come over here and at least said hello," I groused.
"We are not good enough company?" Stef asked, pretending to be insulted.
"That's not what I meant," I said. "You guys are great."
"I think that if your father had his choice, there is no question that he would rather be here," Aunt Claire said. "But it's more important to keep your mother contained."
I hadn't realized that he was doing that, that he was staying with her to keep her under control. That suddenly made things so much better. "Oh," I said.
Shane began skating, and I found I was on edge the whole time, absolutely paranoid that he'd fall during a jump, or do something else wrong. But he didn't, he skated perfectly, turning in a beautiful performance. When he was done, everyone was on their feet cheering and clapping for him. I was so proud of him. He'd done so well. I looked over at my mother, who was barely clapping for him at all.
"He did really well," Aunt Claire said.
"He certainly did," Stef echoed.
His scores were posted, putting him firmly into first place. "That's the guy who would have had his career ruined if Jeanine's scheme had worked out," I told them. That sobered them, and they looked guilty, as if they were responsible for her evil plot.
JJ was the only skater left who could challenge the other guys, and to do that, he'd have to turn in a perfect performance. Even then, it didn't look like he'd be able to beat Shane. He came skating out onto the ice and eyed the crowd. My mother was cheering for him loudly, so loudly that she seemed to be attracting the attention of the other people around her. JJ was looking up at her, and when he turned away, I could see the anguish on his face. "Jeanine is losing it," I told Aunt Claire.
"She is a bit too exuberant," she agreed cautiously.
We watched JJ begin his routine, and things were going really well. He even threw the cantilever in and did it well. Then disaster struck. JJ was doing his double axel, and the first part went well, but when he landed, he lost his balance, and fell right on his ass. The sighs of the crowd filled the stadium, and the three of us sat there, devastated, knowing how badly he'd take this. My mother stood up, and then sat down, her head in her hands, while Tiffany looked at her nervously.
I remembered what Tiffany had told me, about how skaters had to have mental toughness, how they had to persevere even if they fell on their asses, which is just what JJ did now. JJ only let the fall slow him down for a second, then he was right back up, his plastic smile plastered across his face, as he went on to tackle his routine.
"Look how well he's doing," I pointed out. "That takes some courage, and some toughness, to fall on your ass and get up and keep going, stronger than you were before."
"You should tell him that," Stefan said.
"I do, I always do," I said, a little pissed off, and that was true. When it came to critiquing JJ's performances, I always tried to make him feel good about himself when he came off the ice. "I think the only time I've given him shit about it was last night, when we were talking about Evan."
He nodded, significantly cowed. It dawned on me that JJ did the same thing for me on those rare occasions when he watched me surf. There were a few other skaters after JJ, but none of them could challenge Shane. In the end, Shane won the gold, Evan got the silver, and the Russian asshole won the bronze. Kristoffer placed seventh, while JJ managed to come in 13th.
"We should go down and see him," Stef said.
"He's got to do doping before anything," I told them.
"Doping?" Aunt Claire asked.
"They all get tested for illegal substances." I turned to Stef. "I'd fail." He shook his head at me indulgently. "I want to go down and see him. Will you two excuse me?"
"We will meet you in the lobby," he said.
"You should stay here for the medal ceremony," I told him. "I'll be right back."
I made sure I had my pass and breezed past security, and then went back to the area where the skaters were. I congratulated Kristoffer and some of the other guys, and then I ran into Shane. "I am so proud of you," I told him. He beamed at me. "You were awesome!"
"I owe it all to you," he said. "If you wouldn't have jumped in and saved me, I wouldn't have been able to do this. I wouldn't have made it."
"You certainly earned a reward," I whispered in his ear, then pulled away and winked at him. He blushed. How cute was that. He was the star of the moment, though, so he was hustled off fast.
I ran into Evan after that, and he was in a hurry too. "You were amazing!" I said.
"Thanks. Silver, not gold."
"Dude, are you kidding me? Silver in this crowd, that's unbelievable."
"Thanks," he said. "Will I see you later?"
"Keep your eyes open," I said, flirting. I joked with the guys I knew, boosting their egos, until I got to the dressing room. I found JJ sitting there, looking totally sad and dejected. I went over and sat next to him.
He looked at me, the look changing to a glare once he recognized me. "What do you want?"
"I wanted to tell you how brave I think you are."
He blinked at me. "What?"
"Tiffany was telling us about how tough it is to be a skater. About how when you fall, you have to get up, smile, and still do your best. You have to put it behind you, and keep on going. I remember how hard I thought that would be."
"It is hard," he said, looking down sadly.
I put my arm around his shoulder. "Yeah, but other guys fell here, and none of them did what you did. You got up and skated really well, with a smile on your face. You showed all of those guys how you are supposed to do it."
"But I still lost," he said.
"Whatever," I said dismissively. "Anyone can be a good winner. You showed these guys how to handle a fuck-up, and you did it with more class than even Aunt Claire could have done."
He smiled at me. "Thanks."
"I mean it," I said. "I'll see you after this is done."
"Alright." I went back up to the stands for the medal ceremony, and cheered myself hoarse for Shane and Evan. It was so cool to have those guys standing there proudly while the American flag was raised and the national anthem was played. It made this not just a skating victory, but a patriotic event. I glanced over to where everyone else had been, and noticed they were gone.
"Where'd they go?" I asked Stef.
"They left shortly after you did," he replied.
"Let's go wait for JJ," I suggested. We went down to the lobby and waited around. I was doing pretty well until I heard a shriek.
"This is your fault! Your fault!" my mother screamed. "You did this!" She charged at me, but before I could even think about it, Jeff was there, standing in between us. He grabbed her firmly, stopping her. "Let me go!" We were attracting a lot of attention, and I was really embarrassed. Tiffany came up and said something to her, and then Dad's guard and Robbie took her arms and guided her out of the rink. She kept alternately yelling and sobbing. It was really a horrible sight.
I put my hand on Jeff's shoulder and felt him jump slightly. "Are you alright?" I asked.
"I'm fine," he said calmly.
"Thanks. I didn't even know you were here."
"It's my job," he said, winking at me.
"And you do it very well," Stef said, giving him a big smile.
Dad came walking up to us, looking strangely resolved and nervous at the same time. "I was thinking we could go get dinner when JJ gets done."
"Sounds good," I said. I didn't threaten him about meeting my 'demands' because I knew there was no way I could hurt JJ like that. I couldn't ruin his reputation over some stupid shit my mother had done. Besides, there was no way Dad could deal with getting her to let go of her parental rights over me when she'd been hauled off in a clearly demented state. I figured that if I couldn't get out of her orbit when I got back, I could always call social services like I'd said. At least that part should work.
We hung around waiting for JJ, and fortunately he didn't take too long. "You did so well," Aunt Claire told him. "I was so proud of how you performed."
"I fell," he groused. I knew him, and knew he was fishing for more praise. Stef picked up on that too.
"Yes, but the way you skated after the fall was truly spectacular. I do not know if I could have done that," Stef said.
My dad seemed to be spacing out, so I nudged him, but in a way that no one else could see. "I'm proud of you JJ. You did really well."
"Thanks," he said.
"I thought we'd all go out to dinner," Dad said. He led us out to the waiting limo. As soon as we got in, JJ looked disturbed.
"Where's everyone else?"
"Your mother is flying back home, and Robbie is going with her," he said. "Tiffany will meet us back at the condo later on."
"Why is she leaving?" he demanded.
He swallowed hard. "She's having a breakdown. This may have been too much for her."
"I hope you're happy," he said, giving me a truly evil look.
"I had nothing to do with this," I told him firmly. I dared him with my eyes to pursue this, to attack me about this.
"JJ, your mother has an illness, a mental illness," Aunt Claire said smoothly. "It's not your fault, my fault, Will's fault, or even her fault. We have to help her get better."
"Where are they taking her?"
"She's going to have to spend some time in the hospital," Dad said.
"She'll be back up there in the Bay Area?" he asked.
Dad nodded. "That's the best place for her right now. But if you want to go visit her, once she's allowed to have visitors, you can go see her."
I knew JJ so well, and I knew what was coming next. He'd be lashing out at me. "Are you going to go visit her?" he demanded. "Probably not. You don't give a shit about her anyway."
I shrugged. "You're right. I don't." That seemed to bother all of them, but it was the truth. I eyed all of them, daring them to say something, but they wisely kept their mouths shut.
"Where's Michael?" JJ asked.
"His employment has been terminated and I've sent him home," Dad said.
"You fired him without talking to me?" JJ demanded loudly. He looked at me. "You got all pissed off when they fired Pat, how come it's OK for them to fire Michael, but not OK to fire Pat?"
"Pat didn't take pictures of you getting your dick sucked," I said to him coldly.
"No, he just molested someone," JJ said.
"Pat didn't molest anyone," I snapped at him. "You want Michael to get arrested when he gets home? You want him sent off to jail for child pornography? You want me to have him registered as a sex offender? Is that what you want? Keep it up and I'll make it happen!" I was yelling by the time I was done with the last sentence.
"No," he said glumly.
"Let's go to the party tonight and tell everyone what he did. How he took pictures of Shane blowing me, and how Jeanine told him to send them to the USFSA to ruin Shane's career. Let's tell them that."
"Calm down, Will," Dad said firmly.
I ignored him and just laid into JJ. "Let's tell all the other skaters that you're responsible for a witch hunt to out a gay skater. Shall we do that?" He just looked at me, all pissed off. "You know what? I think we should do it. And I think when we get home, we need to call the cops and have him arrested. I think he might try that with someone else, that he might take pictures of other young guys."
"Enough!" Dad said loudly. I studied his expression, and watched his strange reaction to that. It sucked for him that I could read him so well. My talk about Michael taking pictures of other young guys had really bothered him.
"What else did Jeff find on Michael's camera?" I asked, smelling blood.
"We are done talking about this," Dad insisted.
"We most certainly are not. What else did you find?"
He was trying to dodge me, but everyone else picked up on that, and was curious as well. It was like a big standoff until JJ chimed in. "What else?"
Dad sighed. "There were some pictures of you as well."
"And you didn't fire him last night?" I demanded, completely outraged. "Are you kidding me?"
"You did not tell us that last night," Stef said, and he was livid.
"I wanted to get through the day today, without distracting JJ from his performance, before I took any action. Michael was being closely watched, and I knew he wouldn't do anything to anyone. I figured that as soon as JJ was done skating, then we could get rid of Michael."
"Why is it alright for you to plan this all out but not disclose that to us when you are trying to explain the situation?" Aunt Claire asked smoothly. "That was relevant data, and would certainly have influenced my opinion."
"I probably should have," Dad said.
"Yes, you should," Stef said.
"This is what you did before I left home," I told him. I knew he was embattled, but I was too pissed at him not to pile on. "You'd go off and make these decisions about my life without even talking to me about it. You promised that you wouldn't do that anymore. Did you forget that?"
"You appear to have a problem with collective decision making," Stef observed coolly.
"Fine. Fine," Dad said, all pissed off. "I'm a shitty person. I totally fucked this up. Is that what you all wanted to hear?"
"It's what I wanted to hear. Glad you finally figured it out," I said to him, in my snarkiest tone. We got to the restaurant and had a pretty tense dinner, and ended up back in the limo afterward, with all of us pissed off and grumpy.
"I figured we'd drop you two off back at the hotel," Dad said.
"You weren't planning on having some meeting, or going off by yourself and making more decisions about my life, were you?" JJ asked snidely. I tried to stop myself from smiling, but I couldn't, so I hid it behind my hand.
"No," Dad said in a really pissy way. They dropped us off, and as soon as the limo drove off, I started laughing.
"What's so funny?" JJ demanded.
"Dude, you freaked him out. He's not used to you standing up for yourself like that." He looked at me funny. "Usually you're a big pussy, and you spend all your time sucking up to him," I said, but I was smiling.
"Asshole," he said, and tried to slap me, but then he started laughing too. We walked into the hotel and I put my arm around him as I got on the elevator.
"You mind if I go get laid tonight?" I asked.
He smiled and shook his head. "Have a blast."
"I'm planning to blast a couple of times," I said with a leer.
I got back to my room and decided to take a shower. I figured that all of my ranting and raving had worked up a sweat. I'd just finished drying off when I heard a knock on my door. I opened it up to find Shane standing there nervously, looking around to make sure no one was watching him standing in front of my room. I pulled him in quickly, then closed and locked the door. "You're ready for me," he said, leering at my naked body.
"Dude, I'm always ready for you," I said. I walked over to the bed and sprawled across it, spread-eagled.
"Yes!" he said, in the cutest way, and started massaging my cock with his hand. I pushed his hand away roughly.
"Strip," I ordered.
"What?"
"You want to suck my dick; you have to be naked to do it." He got really nervous and even swallowed hard. "Come on, Shane, I was lusting after your body the whole time you were skating. Show me how amazing you look."
He nodded and started taking off his clothes. I'd made out with him, groped him a bit, but I'd never seen him naked. It bothered me that I hadn't, and it bothered me that I hadn't really let that bother me before now. He took off his shirt, showing off his muscular torso. He didn't have any hair under his arms, but I didn't know if that's because he shaved it, or because he didn't have any. He kicked off his shoes, and then pulled down his pants, getting more and more nervous as he went. He was wearing just his boxers, and he knelt back down on the bed and took my dick in his mouth, clearly hoping that was enough.
I sat up and grabbed him, and gently pushed him onto the bed, onto his back. I lay on top of him and kissed him, letting him feel my naked body against his, taking my time with him, and showing him how to kiss better. He kept trying to grab for my dick, but I finally pushed his hands back and above his arms. "Keep your hands there, on the headboard," I ordered gruffly.
"OK," he said, defeated. I moved my mouth down, sucking on his nipples, but he was too tense to enjoy it. When I got to his boxers, I pulled them down, and his cock popped out. It was small, really small. If the thing was three inches long, that was a lot. Not only that, it was thin too. He tried to get up. "I have to go," he said, almost sobbing.
"Dude, you're beautiful. Stay," I said.
"I'm so small," he said.
"I think it's awesome," I said, even as I took him in my mouth. I'd never sucked a small dick like this, but it was kind of fun. It was really easy to manage. He moaned, and then started frantically trying to pull my head off his dick.
"I'm gonna cum," he said.
"Good," I told him as I pulled up briefly. "I can't wait to taste you." I dove back down on his cock and he exploded. He didn't shoot a very big load, but I could tell it was pretty intense, because when he was done, he was shaking. "Yum," I said, smiling at him.
"Thanks," he said shyly.
"Dude, that rocked. I had a blast," I told him. He reached down and stroked my dick. "Relax, then you can blow me."
"Alright."
"So have you been with other guys?"
He got nervous. "Not many."
"You said you let some guy try to fuck you but it hurt," I said, trying to get him to open up a bit.
"Yeah. He wasn't very big either, but he was bigger than me. We blew each other, and one night we tried it, but it just hurt too much."
"That's how it was for me when I tried it the first time," I told him.
"You let guys fuck you?"
"Hell yeah. Feels great," I said. "I'll let you, if you want to." His eyes got really big when I said that.
"I don't know if I can do that, if I could take you." He clearly thought it was something that required reciprocation.
"The first time I let a guy try, it hurt too bad and I made him stop," I told him, even as I thought about John and how sad that had made me. "The guy that got my cherry knew what he was doing, and it was a lot better."
"The guy that I tried it with didn't know what he was doing at all," he said with a grimace. "I mostly blow other guys, and I've had that one guy I was with blow me."
"You give great head," I said. He looked at me and smiled, then moved his mouth down to my dick. I felt him envelop me, sheer heaven. I moved him around so he was on top of me, and I think he thought I was going to suck his dick, but instead I started playing with his ass. "I'm not going to fuck you, but I'm going to explore your beautiful ass. Is that alright?"
"Mmhm," He murmured, even as he blew me. I grabbed his beautiful ass cheeks, squeezing them, and then ran my hand down his crack. When my finger slid across his hole, he moaned really loudly into my dick. It was like a bolt of electricity flew through his body. I moved my mouth up and pulled him back a bit, then dove in and started rimming him. The boy went nuts. The feel of his mouth on my dick, and the way his ass throbbed against my tongue, sent me over the edge. I knew him, and knew that I didn't have to warn him, so I just blasted my load into his mouth. While I did, I stroked his dick a few times while I rimmed him, and that set him off again. This boy was made to bottom.
"Thanks," I said. "That was awesome."
"Wow," he said, and just gazed at me with stars in his eyes. That lasted for a few minutes, and then he got all nervous. "I have to get going."
"You can't stay?"
"All night?" he asked.
"Yeah."
"I can't. My mom checks in on me all the time."
"Bummer," I said. He got dressed and let himself out, while I lay there on my back, pondering my day. I must have fallen asleep, because I was startled when my phone rang. "Hello?" I answered groggily.
"Will, I'm going back to LA tomorrow," I heard my dad say. "Aunt Claire and Stef are going with me. You can either go back with us, or stay here and come back with JJ and Tiffany."
"What time are you leaving?" I asked.
"Probably about 9am."
"I'm going to go talk to JJ first. I'll call you back in a few minutes."
I threw on some sweats, went up to JJ's room and knocked on the door, but didn't get an answer. When I went to knock again, the door pushed open. Evidently they hadn't closed it all the way. I heard moaning noises, and I probably should have just gone back to my room, but I was curious. I snuck in and peeked around the corner, and there, on JJ's bed, were JJ and Evan, making out. I smiled and snuck back out the door, pulling it closed firmly, but as quietly as I could. I called my dad back and told him I'd be going home with him.
---
November 5, 2000
Malibu, CA
Will
"Will, I need you to come downstairs," I heard my dad say briskly on the intercom.
I pushed the button. "Fine." I went down the stairs, feeling like death warmed over. We'd only gotten back from Norway a couple of hours ago, and I was really tired. The flight had been pretty unpleasant, with all of us in bitchy moods. I'd found a spot in the back of the plane and finished up my homework, avoiding everyone else. They'd more or less followed my lead. If we didn't interact, we didn't argue.
I walked into the great room and found my dad sitting there with an African-American woman. She stood up when I came in. "Will, this is Leticia Adams. She's the lady I wanted you to meet."
I extended my hand and she shook it, her eyes looking into mine. She got a slight smile on her face, as if she was reading my mind, which kind of bugged me. She was about 5'6", and looked good, even though she probably could have stood to lose 10-15 pounds, at least by LA's anorexic standards. "Will Schluter," I said, trying not to be grumpy.
"I've heard all about you," she said, raising her eyebrows playfully.
"I'm too tired and crabby for you to put me in a good mood," I said, but smiled anyway.
"So your responsibilities will be to make sure Will is safe, and to take him to and from school, and to other obligations or appointments," Dad said. I gave him a dirty look. He'd already hired her. His idea of giving me input was obviously to have me here at the end of the final interview.
"I'd like to meet with Leticia alone," I said to him.
That took him aback, but he really didn't have any choice. "Fine. I'll be in my office."
"I'll call you when we're done," I said. I stared at him, waiting for him to leave.
"He's not used to other people telling him what to do?" Leticia asked, smiling.
"He's getting used to me doing it," I joked. "Here's the deal. I've had people in this job who I liked, and people who pissed me off. I just want to make sure you're not going to piss me off."
"I'm guessing it's not too hard to piss you off," she said. She was probably right, but I chuckled anyway. "So how about if I tell you how I'd do this job and you can tell me if you want me to do it." She said that forcefully, taking charge.
"OK," I agreed.
"Basically my job is to shuttle you around and make sure no one messes with you. I know I can do that. My job is not to get all involved in your business, and there ain't no way I'm gonna be a spy for your parents."
"What if I piss you off?" I asked.
"Honey, if you piss me off, you're gonna wish I'd gone to them instead." That really cracked me up. But before she started working for us, I wanted to make sure I told her about my sexuality. Pat had been a little surprised by it, but then again, he wasn't the sharpest tool in the shed.
"I'm gay," I announced suddenly.
She looked at me like I was an idiot. "Did you think I was gonna hit on you?"
"No, I just thought you should know."
"Well, then if we meet a handsome man, he's bound to find one of us attractive," she joked, cracking me up.
"No doubt. You starting tomorrow?"
"I think that's the plan."
"There's a garage near here where we have cars for you to drive. Don't take the limo, just grab an SUV."
"Well someone is gonna have to explain all this to me," she said, shaking her head.
"Let me go get my dad, so he can pretend to be in charge again." She laughed at that. I went into the study and found him sitting behind his desk. "I hired Leticia. You just need to work out the details."
"You hired her?"
"Yeah. While you go work out the details, I'm going to work up a schedule for her." He stared at me. "She doesn't have all day."
He gave me a dirty look, then got up and finalized the details with her. About the time they were done, I came down with a print-out of my standard schedule, and a map to the garage. "We'll see you tomorrow," Dad said to her formally.
"Get here a little earlier and you can have breakfast and meet Rosa," I said.
"Thank you, Will," she said. We showed her out, and Dad looked at me strangely.
"She seems nice enough," he said.
"Yep. What's your schedule like this week?"
"I have to go up to the Bay Area this week."
"For how long?" I asked.
"I'm going up on Tuesday, and I'll be there until Friday."
I frowned. "So you're breaking our deal. The deal that said you'd only spend two days a week up there."
"Will, I was gone all last week, and I have to deal with the hospital your mother is in when I get up there as well. I've been pretty busy. I need to spend some time at the office."
"What about next week?" I asked.
"I don't know," he lied.
"I do. You're in Paly on Tuesday and Wednesday, and then you're back here." He gave me a really evil look. I smiled at him. "I'm going to go see if the miter saw has a sharp blade, just in case."
"Very funny," he said, but he kind of smiled.
"Dad, you can't let yourself get out of balance again," I said to him earnestly. "This is really important, and not just to me, but to Pop and JJ. You have to stick around."
"Fine, I got it," he groused.
Copyright © 2013 Mark Arbour; All Rights Reserved.
38

2
Story Discussion Topic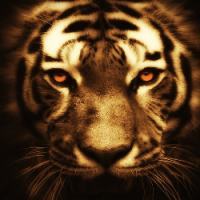 Open Club · 132 members · Last active
A fan club for Mark Arbour to chat about his stories
---
Chapter Comments