Paternity - 89. Chapter 89
December 24, 2000
Escorial, CA
Will
Dad gave me an odd look as he came walking over to my computer. It was as if he thought I was looking at some weird news event, or some Internet story and I'd screamed out for him because I'd just wanted him to see it. That lasted for about half a second, until his eyes took in the scene on the screen. He looked at the computer, staring intently at the same picture, and saying nothing, as if his mind had gone into overload.
"Is something wrong?" Stef asked as he walked into my room. He was wearing shimmering silk pajamas that seemed elegant in a surreal way. Grand was with him, wearing a robe over his flannel pajamas.
"Something is very wrong," Dad growled, even as he stared at the screen. Stef and Grand walked over and looked at the picture. Stef gasped and held his hand up to his mouth. Grand walked smoothly over to my door and closed it, and I heard the lock click.
When he returned, Dad advanced to the next picture, the one with JJ's horrified expression clearly visible. Dad put his hand on his forehead in anguish, while Stef clung to Grand, as if seeking strength and support. And then Dad clicked again, going on to the next picture, and the next picture, and the next picture. Each one seemed like a new level of horror. Each one showed JJ in a sexual position with his coach. We watched them in silence, our mouths quiet even as the emotions inside us were turbulent.
"While there is significant manual and oral stimulation, there does not appear to be any anal penetration," Grand said coldly. It was almost like he was looking for something positive, anything, to mitigate this horror.
"At least not in the pictures," Stef noted.
"There's another folder," I said. I pushed my dad out of the way and pulled up the other hidden folder, and opened up those pictures. These were different. JJ was there, but so were other boys. I recognized Shane Jackson, performing his oral magic on the coach, and there was another one of JJ's skater friends in the pictures as well. There were pictures of individual boys with the coach, and then there were pictures of the boys doing things to each other. Presumably the coach was in the room watching. I wondered if this was one of the reasons that JJ seemed to detest Shane Jackson.
"Again, there does not appear to be any anal penetration," Grand noted. It was interesting to watch him at a time like this, where he seemed so cold and detached, when that wasn't true at all. He was probably trying to assess the extent of the transgressions. He was doing what a good professor would do: he was gathering data.
"Where did you get these pictures?" Stef asked me.
"They were in hidden folders, in the files copied over from Michael's camera," I told him. "I made Jeff give me the disk with the pictures of Shane and me on them in Norway. The disk had pictures of me and Shane, as well as some pictures of JJ masturbating."
"You didn't see these?" Dad asked me, almost in an accusatory manner.
"No, I didn't even know they were there," I said defensively. "Didn't you look at them?"
"Of course I haven't seen these," he said, channeling his anger at me.
I responded in kind. It was so easy to vent at each other. "I'm not talking about these pictures," I snapped. "I'm talking about the other pictures, the ones of me and Shane, and of JJ alone."
I felt Grand's hand on my shoulder. "It is easy to let emotions run away in the face of something this horrible. We must not turn on each other."
"You're right," I agreed. I echoed Grand's gesture and put my hand on Dad's shoulder, but it didn't restore him, it just upset him more. He put his head in his hands and began crying, sobbing. I'd never seen him lose it quite like this. I kept my hand on his shoulder, squeezing gently, just letting him know I was there. I could feel how volatile he was, and I didn't want to spark a bad reaction.
"So how did you discover these files?" Grand asked, trying to get us refocused on the issue at hand. He was also throwing my dad an emotional lifeline, by prodding his mind to think proactively, instead of morbidly agonizing about the situation.
"When I went to transfer the files from my old computer to my new computer, it prompted me about the hidden files. I didn't even know they existed. After the transfer was done, I had to go in and figure out how to make them visible. That's when I found them," I told him.
"Then what did you do?" Grand asked.
"I saw the first two pictures, freaked out, and screamed for you guys," I said. "I'm sorry. I didn't mean to lose it, and yell like that."
Grand nodded. "There is a volume rule in effect in this house, but in an emergency, you are allowed to break it. This certainly qualifies."
Dad jumped up abruptly. "I need to go check on JJ," he said urgently.
"Wait," Grand said, more of an order. "Based on his recent behavior, I suspect that he has been greatly affected by this. I would recommend that you think this through carefully and deliberately, and develop a plan, before you go see JJ."
"What if he's hurting himself even as we speak?" Dad asked, almost frantically. He seemed to think that JJ had suddenly become suicidal.
"I will go check on him," Stef said. "I will just peek into his room." Even if JJ was awake, he wouldn't see Stef as an adversarial figure like he would if Dad walked into the room. Dad nodded, and Stef left, walking smoothly but quickly. We said nothing, just stared at the computer, digesting what had happened. It didn't take more than a few minutes for Stef to return. "He appears to be sleeping peacefully."
"When were these pictures taken?" Grand asked.
"They would have been taken before Norway," I said.
"And Michael took them?" Stef asked. "And he chose to say nothing about this? He watched while JJ was molested by his coach?"
"We don't know that for sure," Grand said, "but it would appear that has been the case."
"Some guard he turned out to be," Stef observed scornfully. I'd never liked Michael, and then I'd grown to detest him, but now that feeling changed to hatred. What a scumball.
"So what do we do now?" I asked.
"I don't know," Dad said. Clearly he was overwhelmed by this, still processing it.
"Did Robbie not hear Will scream?" Stef asked.
"I don't know," Dad said. "He wasn't sleeping with me." None of us commented on that, on their estrangement, but it just seemed to heighten the tragedy we were dealing with.
"You know, JJ's been acting a lot worse lately. He's gotten bitchier and moodier, and he's been a royal asshole with this deal about Mom," I said, thinking out loud.
"He had good reason," Dad snapped, gesturing at the computer.
"I agree," I said.
"I think that what Will is alluding to is that we are seeing oral and manual stimulation in these pictures, which were taken a while ago," Grand noted. "It is possible the abuse has advanced to other things, including anal penetration."
"That would possibly explain why he has become so much more moody and difficult," Stef agreed.
"We need to talk to him about this," Dad said.
"He will completely freak out if you do," I said, letting my mouth speak before my brain could stop it.
"Why?" Dad demanded.
"First of all, you've been looking at pictures of him having sex with his coach. That's fucking embarrassing," I said. JJ was pretty uptight about that, about being seen naked. "He's going to lose it."
"He is pretty modest," Dad agreed. I personally thought a lot of that came from going through puberty kind of late. He probably didn't want to show off his underdeveloped body.
"Another thing is that JJ seems convinced that this coach is the one who can lead him to major victories, and possibly an Olympic championship," Grand added. "Having him removed will probably mean, in JJ's mind, that his chance of winning is also being stripped away from him." I hadn't thought about that, but it made complete sense.
"He is absolutely adamant that he return to LA tomorrow," Dad said. "And Robbie is just as anxious to go with him."
"You can't let him go back," I said, alarmed.
"He's not going anywhere," Dad confirmed. "I'm just pointing out that's his plan."
"Who else are you going to tell about this?" I asked.
"I would recommend that we keep the circle who knows about it to a minimum," Grand said.
Dad nodded. "That lets us keep our options more open."
"I don't understand," I said.
They all looked at me like they didn't want to tell me why, which annoyed me enough that it must have showed in my expression. "There are multiple ways to handle this," Grand said smoothly. "One option is to call in the authorities. Another is to handle it ourselves."
"Got it," I said crisply. In other words, if they included a bunch of people, it would be harder to just control things ourselves. I wasn't naïve. I knew that my family was powerful. It was a really convenient coincidence that both Carson and Brian mysteriously died last year. If something similar were to happen to JJ's coach, the fewer people who knew about these pictures, the better. "If this is handled within the family, what happens to those other dudes? What about Shane Jackson?"
"What do you mean?" Dad asked.
"You and I are both in counseling for crap that is way less serious than this," I said. "If no one knows about this, then the other guys this coach was fucking around with will sort of be out there in limbo."
"Perhaps there is a way to let their parents know there was an issue," Stef said.
"So who are you going to tell?" I asked, getting back to Grand's question.
"I'm not sure," Dad said. He stood up and walked away from the desk and took a seat on my couch. Grand, Stef, and I joined him, all of us happy to be away from the visions of JJ on the computer.
"I am almost reluctant to say this, but Robbie needs to know," Stef said. "He is closest to JJ at this point, and his own spastic behavior will only make things worse if he does not know what is going on."
Dad nodded. "I'm really pissed at him right now, but I still trust him."
"Do you want me to go get him?" I asked.
"Now?" Dad asked.
"Yeah, so he doesn't wake up in the morning and just drag JJ back to LA," I said. "There's one other person you may want to talk to."
"Who?" Dad asked.
"Tiffany." They looked at me funny. "This is going to be a big deal to JJ, especially the part about his career. I've seen the USFSA, and how those people work. They could turn this around on him, or try and hurt him to hush the whole thing up. She knows how they work."
Dad sighed. "One thing at a time. Go get Robbie."
I charged out of my room and went to the set of rooms reserved for guests, assuming that Robbie would have grabbed one of them. I opened three doors and found nothing. When I opened the fourth door, I got my second big surprise of the night. Robbie was lying in bed on his back, grabbing his ankles, while Jeff was fucking his brains out. They didn't seem to notice that I'd walked into the room, so I crept up to the bed and stood there, looking down at Robbie. For an older guy, he was fucking sexy. His dick was really hard, and flopped around, slapping against his abdomen as Jeff plowed into him.
They both seemed to realize I was there at the same time. Jeff looked at me sheepishly and slowed his pace so he was barely moving in and out of Robbie's ass. Robbie looked up at me, totally pissed off. "What the fuck do you want? Get the fuck out of here!"
"You want me to go get Dad and have him come in here and talk to you instead?" I asked snidely. He just glared at me. "Stef, Grand, and Dad need to see you right now. In my room."
"Just get the fuck out of here!"
I lowered my face down, so my mouth was next to his ear. "Listen asshole, this is important. There's a big fucking problem everyone is dealing with, and for some stupid reason they want your help."
"Fine. Just get out and give me a chance to, uh, get ready," he said.
"No problem," I said. "Still got that thing for older guys, I see," I said to Jeff. He just looked away, avoiding my eyes, even though I'd said it more to piss Robbie off.
"I suppose you're going to tell your dad about this," Robbie said rudely.
"Bet on it," I said, even as I walked out of the room. I heard him mutter "fuck" even as I was closing the door behind me.
I got back to my room to find the three of them strategizing. "Did you find Robbie?" Dad asked.
"I did. He's going to come down here as soon as he gets ready."
"Could he not just throw on a robe?" Stef asked.
"He was busy," I said. I looked at my dad as I said that, and watched him digest that. Normally, I'm not a snitch. Normally, I wouldn't have said shit about Jeff fucking Robbie. It's not my place to get involved in what either one of them did. But I knew that my dad had fucked Wade, and I guessed that he was probably feeling guilty about that. I assumed that in this case, since he and Robbie had both blown it and slept with other guys, it was probably best if they knew it. And even if my dad didn't tell Robbie, it would help him assuage his own guilt.
"Busy?" Dad asked.
"That's a nice way of saying he had a dick up his ass," I said.
"And whose dick would that have been?" Stef asked.
"Jeff's," I told him. "Your assistant," I added unnecessarily, for clarity. "He likes older guys."
"And younger ones too," Grand added with a wry grin.
"I am sorry about that," Stef said to Dad.
"It's fine, Stef. Right now, that really doesn't seem to be a big deal at all," Dad said. Our eyes met, and he seemed relieved. He must have been letting the guilt from his fuck with Wade really gnaw at him. This was probably like a breath of fresh air to him, letting himself forgive his own transgression at the same time he presumably forgave Robbie's.
It took Robbie fifteen minutes to make it down to my room. I wondered if he and Jeff had finished up their fuck, and if that's what took so long. Every minute that ticked by seemed to correspondingly tick off Grand, Stef, and my dad. Robbie tried to come in my room, but the door was locked, so he knocked loudly. I got up and let him in, then locked the door again behind him. "Alright. What's so fucking important that you had to pull me out of bed at 2:30 in the morning?" he demanded rudely.
"It's even important enough to pull the dick out of your ass," Dad said coldly.
"Somebody has a big mouth," Robbie said, glaring at me.
"And someone is a complete asshole," I snapped back.
"Let us focus on the issue at hand," Grand said. "Show Robbie the pictures." Just his intervention calmed us all down.
I led Robbie over to my computer, sat him down, and then turned on the screen. "I hope this is important enough to interrupt your fuck," I said to him rudely. "Click this button," I said, pointing at the mouse, "and you can see all of them."
We all ignored him while he looked at the pictures, even though I could hear him crying as he grappled with it. The only one who was really in a position to offer him any comfort was Dad, but he was too pissed off to reach out to him. Instead, the four of us huddled together. "So you think we should ask Tiffany for advice?" Dad asked.
"I do. You can trust her. Only here's the deal. Whatever you decide to do, you need to keep the people that know about this in the loop," I said.
"You mean like you," he said.
"Yes, like me," I said in a nasty way. "Because if you do what you sometimes do, where you run off into your cave and handle this all by yourself, then the rest of us may trip up when we don't mean to. So you're stuck with me, Grand, and Stef. And Robbie," I said, even as we all glanced over at him still flipping through the pictures. "You have to trust us."
"I think that the people who know about this have, for the most part, proven themselves worthy of that trust," Grand said, even though he glanced somewhat nervously toward Robbie. He was really a loose cannon these days.
Robbie came walking over, with tears still running down his cheeks. I felt bad enough for him to grab another chair so he could sit down. "You still in a hurry to drag JJ back to LA and turn him back over to that monster?" Dad asked.
"That's not fair," I said, sticking up for Robbie. I knew my dad didn't really mean that. He was just pissed off, and venting. "He didn't know about this either."
"Hell no, I didn't," Robbie said. His sadness was transforming into rage, the same thing we'd just gone through, only we'd already been there and done that, and the initial shock had worn off. It made Robbie seem like he was crazed, and that wasn't fair either. "I want to find that son of a bitch and kill him myself."
"Join the club," I said to him, trying to be supportive. I paused briefly to wonder why I did that. I did it in the board meeting, when everyone else was against him, and I was doing it here. I was sticking up for him, when all he'd done is treat me like shit.
"JJ is not going back to LA tomorrow, or until I get this worked out," Dad said to Robbie firmly. His tone and his whole demeanor told all of us that he had taken charge, and that he was the one who would ultimately make the decisions about how to handle this. I watched as all of us fell in line with that, even Grand, probably because he knew that Dad would listen to his input regardless.
"That's fine," Robbie agreed. "What do you plan to do?"
"What we decide to do stays with the five of us," Dad demanded. "We're the ones who will know what happens, and we will tell no one."
"Why is he involved in this?" Robbie demanded, gesturing at me.
"Because the pictures were on my hard drive, asshole," I said. This guy was unbelievable. I back him up, I stick up for him, and he turns around and stabs me in the back. What a douche. "If you'd had your eyes open, and weren't so fucking stupid, maybe you'd have seen this problem in the first place."
"What was I supposed to notice, smart ass?" Robbie demanded.
"This kind of bickering is pointless," Grand said, and that calmed things down. "We all should have seen that there was a problem from the pronounced changes not only in JJ's behavior, but in his overall personality."
"There's plenty of guilt to go around without us throwing rocks at each other," Dad agreed.
I felt Robbie's eyes on me, so I looked over to find him staring at me. "I'm sorry. This is just freaking me out," he said, with a sincerity I hadn't seen from him recently.
"It's alright. We're all trying to deal with it," I said, letting him off the hook. I paused to consider that that's the first time he'd apologized to me for treating me like shit since before the meeting with Mom's doctor.
"I think the first thing we have to do is figure out what to do about JJ," Dad said.
"In the meantime, that asshole could be doing God knows what to those other guys," I objected. I was thinking of Shane Jackson, and wondering if some of his bitchiness could have been caused by this too.
"What happens if we turn this over to the cops?" Robbie asked.
"It is possible that there would be negative publicity from it, publicity that would embarrass these young men and possibly hurt their careers," Grand noted.
"Why would their careers be damaged? What the fuck did they do?" I asked. I forced myself to calm down. This had clearly upset me more than I thought it had.
"In cases like this, especially when teens are sexually abused, there are a lot of factors that will impact them. First of all, they will probably question their sexuality if they are straight," Grand noted. "You could see from the pictures that their bodies responded to the stimulation. That makes them think that they enjoyed it, and they then feel as if they were willing partners."
"Wow," I said, thinking about how freaky that would have been if it would have happened to me when I was 12, which was probably about the same physically developed level JJ was at now.
"In addition, they will come under scrutiny, especially if they are gay, for 'wanting it', or being willing partners. They may even convince themselves that they were. It is possible that a powerful organization could paint this as young gay skaters throwing themselves at their otherwise innocent coach. And it is also possible that they will paint the boys as liars, at least until the pictures prove them wrong."
"And no matter what, the USFSA will not appreciate a scandal like this, and it will most certainly not appreciate those who brought it upon them," Stef said. I'd seen them in action in Norway, and I'd seen how they reacted to Shane sucking my dick. Those people were relentless in their drive to protect the reputation of the sport.
"So as the situation stands now, if we confront JJ, he will most likely become inconsolable," Grand said, summarizing the data. "If we go to the authorities, a leak to the media is inevitable, and that will probably bring down the wrath of the USFSA on someone. Unless we can prevent it, that 'someone' is most likely going to be JJ."
"What else can we do?" Robbie asked.
"We can handle it," Dad said. I knew that he could be a scary guy, but I'd never really had to face this side of him. I knew that no matter what I did, no matter how hard we fought, he'd never hate me. But he hated JJ's coach. His expression was cold, fearsome, and unyielding.
"How would we do that?" Robbie asked.
Dad turned his cold look toward Robbie, and I could almost see Robbie recoil from its intensity. I didn't have to worry about being on the receiving end of that look, that wrath, but he did. He was probably wondering just how pissed off Dad was that Jeff was fucking him. "I think this coach could meet with an untimely demise. Perhaps an accident."
"You'd have him murdered?" Robbie asked, his third question in a row.
"I have no problem with that at all," I said. The guy was scum. He deserved a slow, tortuous death.
Robbie's eyes flashed over to me as I said that, but he wasn't really looking at me, he was processing information. Looking into his eyes was like looking into a computer. "Neither do I," he concluded.
"Perhaps JJ does not have to be confronted with this," Grand said.
"You mean we should just let him sit out there, spinning in the wind, to deal with this by himself?" Robbie demanded. We really should have given him more time to calm down before we talked about this.
"You have already stated that JJ has to go into counseling," Stef said to Dad, then turned to Robbie. "He would hardly be out there on his own."
"What if he needs to talk about this? What if he needs to talk to one of us?" Dad asked.
"Then he can do it," I said, seeing the beauty of what Grand was suggesting. "Only then you're not confronting him with something, he's bringing it to you, when he wants to, how he wants to."
"Does he have a family?" Stef asked, referring to the coach.
"I think so," Dad said. I got up and went over to my computer and did a Google search on the coach. There was a picture of him, a handsome but rugged looking dude that appeared to be in his late 30s, along with a hot wife, and two little boys.
"He has a wife and two sons," I said.
"We would make them orphans," Stef said sadly.
"If he's doing this to kids that he coaches, he's probably going to do this to his own sons," Dad said sharply. "We may be saving those kids from a childhood hell." That was some fine rationalization. In effect, we were making the decision for those two boys, to trade one hell for another. But those two young boys would have to deal with that. Their father was hurting one of us and other guys too. He would have to pay for that sin, and so would his sons.
"Then we are all agreed?" Stef asked. Dad stared at each of us, demanding that we nod to show we were on board. I did so without hesitation, and so did everyone else.
"Here's the deal," Dad said, speaking to me and Robbie. "You can't talk about this to anyone, not even your psychologists. They'll have an obligation to report it if you do." So my own penance, and Robbie's, and everyone else in this room, was that we'd have to grapple with this on our own, without professional help. It was what it was.
"I can do that," I said.
"So can I," Robbie echoed.
"One other thing," Grand said. "Until this happens, we need to be nicer to JJ, but not cloying."
"Cloying?" Stef asked, somewhat defensively.
"Yes, cloying," Grand snapped, letting that word slip through his veneer. He calmed himself. "If we all change the way we treat him by acting overly concerned about him, he will become suspicious."
"So you're going to keep treating him the way you have been?" Robbie demanded, somewhat self-righteously. His gaze settled on me, and I felt my temper start to fly out of control.
"Are you?" I demanded. "You going to keep driving a wedge between him and everyone else?"
"I'm not doing that!" Robbie shouted.
"I will reiterate, yet again, that there is no shouting allowed in this house," Grand said calmly but angrily.
"Grand is suggesting that we be nice to JJ, but that we don't smother him like he's some sort of wounded puppy," Dad said. "Can you do that?" he asked Robbie.
"That's what he does now," I said rudely. "How would that be any different?"
"Will," Dad said to me firmly, telling me that I'd crossed a line.
"I think that if we cannot even work through this without bickering amongst ourselves, it is going to be impossible for us to convince JJ that we don't know about his situation, and even more impossible for us to be supportive of him," Grand said. "It is time, well past time, for you all to stop fighting."
I said nothing; I just sat there. I'd held out olive branch after olive branch to Robbie, and all he'd done was slap them away. I was more than willing to bury the hatchet with him, but he was going to have to initiate it. But I wasn't even on his radar screen. He was focused on Dad, and on repairing that relationship. "I'm sorry about tonight," Robbie said to my father. Dad looked over at me, totally frustrated with Robbie for missing Grand's point. He knew that Grand was focusing more on Robbie and me, because he would have assumed that Dad and Robbie would want to deal with their own issues privately. I shook my head slightly to ask him not to make this an issue. Let Robbie work through things with my dad first.
"Is he the only guy you've been with?" Dad asked Robbie.
"Him, and that young actor I took out to dinner," Robbie said morosely.
"You said you didn't sleep with him," Dad accused.
"I didn't, that night. I did, the next day," Robbie admitted. "I'm really sorry." I could tell that he meant it, even though his apology sounded totally lame.
Dad sighed. "You're not the only one who's been unfaithful."
Robbie's eyes flew open. "Who did you sleep with?" His emotions were so intense; it was like he was on a roller coaster. One minute he's sad and remorseful, and the next he's all pissed off.
Dad paused, and his eyes flickered over to me. I said nothing, did nothing, just like Grand. Stef's eyes had that intense pitch. He was dying to know who my dad had been sleeping with. "Wade," he said simply.
"You fucked Wade?" Robbie demanded, as if that was some heinous crime.
"Dude, I'd fuck Wade in a heartbeat," I said, trying to bring some levity to the situation.
"Oh great," Robbie snapped. "A father and son doing the same guy."
"Did you not just do that?" Stef asked, raising an eyebrow. "You were with Jeff. Will has slept with him as well."
"Tough to be so judgmental when you're such a big sinner, isn't it?" I asked Robbie snidely.
Robbie looked at me, trying to convey how pissed of he was at me. "I'll be right back," he said abruptly. He stood up and started walking toward my patio door.
"Wait," I said. He turned around and stared at me as I got up and grabbed a pair of slippers. He was wearing just sweats and a T-shirt. At least this way his feet wouldn't get so cold. "Here."
He took them from me and put them on. "Thanks," he mumbled, even as he went outside.
"What is he doing?" Stef asked.
Dad sighed. "He needs to go off by himself and process all of this." Stef raised an eyebrow. "He just found out that one of his sons is being molested, and that his partner slept with a guy he considers to be his son-in-law. That would require some processing."
"So you slept with Wade?" Stef asked, digging.
"Yes," Dad said.
"Was it fun?" Stef asked. I could tell now that Stef was just trying to bug him, that he was teasing Dad to help him relax a bit, but Dad didn't get that yet.
"Yes it was fun."
"How many times did you sleep with him?" Stef persisted.
"You want me to describe it in detail?" Dad asked.
"Of course," Stef said, even as he bit back a giggle. Dad figured his game out, and just rolled his eyes.
"I'm going back to bed," Dad announced.
"I think that is a wise idea," Grand agreed. The three of them left, and I just sat there, alone, trying to digest what had just happened.
Copyright © 2013 Mark Arbour; All Rights Reserved.
Story Discussion Topic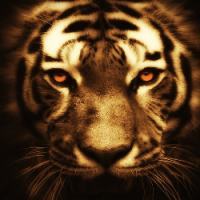 Open Club · 132 members · Last active
A fan club for Mark Arbour to chat about his stories
---
Chapter Comments