Join For Free and Get Notified of New Chapters!

Are you enjoying a great story and want to get an alert or email when a new chapter is posted? Join now for free and follow your favorite stories and authors!  You can even choose to get daily or weekly digest emails instead of getting flooded with an email for each story you follow. 

 

If you enjoyed what you have read, please leave a reaction and/or comment for the author!
Paternity - 35. Chapter 35
October 19, 2000
Over the Pacific Ocean
Wade
The plane hit a spot of turbulence, causing it to leap a bit. Stef looked up from his reports and stared toward the bulkhead, a curious look on his face. Jeff caught his expression and walked up to the cockpit and returned shortly. "We're moving up another 4,000 feet," he told Stef. "Smoother skies."
Stef smiled at him. "I should think so. Thank you Jeff."
"No problem, Stef," he said, and went back to whatever he was reading.
Brad was typing away on his laptop, totally focused and absorbed with whatever he was doing. It was as if his life depended on whatever he was writing. "What are you doing?" Robbie asked.
"Writing an e-mail to Will," he said, barely taking his eyes off the screen.
"Now?"
Brad looked over at him oddly. "Yes, now," he answered curtly. He went back to typing, while we all looked at him curiously.
"You seem quite focused," Stef observed coolly. He and Brad still had a considerable gulf between them.
"I talked to my doctor today about Will, and about the last e-mail I sent him. He, uh, he didn't really think it was very good."
"What did you say?" Stef asked.
"I just told him what I was, uh, feeling," Brad said nervously.
Stef's eyes narrowed. "And it was so horrible you must now draft this new masterpiece?"
"I thought the first one you sent was good," Robbie chimed in.
Brad stopped typing and looked at him. "I told him that things were basically going to be the same."
"You told him why you were pissed at him, and you told him that you felt bad about some of the stuff you did to him," Robbie said.
"Perhaps we should be screening what you send him if we want him to ultimately come home," Stef said to them both coldly.
Brad gave him a dirty look. "It wasn't that bad. It's just that I didn't tell him what was important, what I was thinking, I just vented my emotions."
"And you think that you can do that now, without scaring him away for another week?" Stef asked coldly.
"I'm going to try," Brad said, with part sarcasm and part sincerity.
"Then we should all do our best not to disturb you," Stef said, in about the same tone. "That way I will be able to do something else besides spending every waking minute searching for my grandson, whom you so cavalierly drove away."
Brad looked like he was contemplating really laying into Stef, but I think he knew that would really be a bad idea. Instead, he actually spoke from his heart, sincerely. "Getting him back is the most important thing to me, Stef. I'm doing everything I can think of."
"I think if you harness that frame of mind for your e-mail, you will be successful," Stef said, offering him some minor encouragement.
"Where's the best surfing in Oahu?" I asked Brad to change the subject. The tension was high enough as it was.
"On the north shore," he said, and then got back to typing.
"We'll need a place to stay there," I said, thinking ahead. "Do you have any ideas?"
"I'm on it," Jeff said. He got on the phone and in half an hour he had accommodations arranged for all of us. The guy was amazingly efficient, and totally hot. "They had three suites. I was thinking that I could just sleep on your couch," he said to Stef.
"You may of course sleep on the couch," Stef said, concerned. "But could they not find you a room?"
"Busy time," Jeff said. "I'll be fine."
"I am not sure you should risk sleeping in my room," Stef said to him with a leer. "JP sometimes walks in his sleep."
"I most certainly do not," JP objected.
"You do when an amazing looking hunk is in the next room," Stef joked. Jeff smiled and shook his head.
"I'll bet my couch will be more comfortable," I said, flirting. I wasn't quite sure why I said that; it was impulsive, and so unlike me. Everyone except Brad looked at me strangely.
"Maybe I'll have to find out," Jeff said.
"I will leave it to you to sort out your sleeping arrangements," Stef said, hiding his smile.
"Thanks, Stef."
"I'll be back," I said, and went to the bathroom. When I came out, I almost bumped into Jeff.
"So are you asking me to sleep with you?"
"I offered you my couch. I wasn't planning to sleep on my couch," I responded playfully.
"Yeah, but you'll want to if I'm on it," he said, being cocky.
"I'll bet it's all lumpy."
"Some of the lumps feel good, or don't you remember?" I felt myself blushing, and his grin confirmed it. "I see that you do."
"You may do better on Stef's couch," I said, pretending to be bitchy.
He put his hand on my arm. "I don't want to be with him, I want to be with you."
"Well, we'll see about that. At the very minimum, you'll get to know my couch."
"The very minimum," he said. Then he pushed past me and into the bathroom.
"So you have no idea where he is?" Robbie asked me as soon as I got back to my seat.
"I said that I would not use his e-mail to trace his location," I said, making sure that I wasn't lying. "And I'm not going to."
"What if he gets hurt in the meantime?" Robbie asked. "Won't you be responsible?"
"Well, since I had nothing to do with him leaving in the first place, I hardly think that what happens to him while he's gone is my responsibility," I said flatly.
"So it's all my fault?" he asked me belligerently.
"I'm not the great arbiter," I said. "That job falls to JP. Ask him."
"I am still unclear as to how I ended up with that responsibility," JP said. "Surely Claire would be better, especially since the penance will undoubtedly involve shopping, and you both need to do more of that anyway."
"Very funny," Brad snapped. I actually thought it was. "You were picked because everyone trusts you to be fair."
"Even you?"
"Yes, even me," Brad said.
"Now that is something," JP said, and went back to reading his journal.
"There. I'm done," Brad announced. He didn't offer to let any of us read his e-mail, and that made me nervous, and I could tell it bothered Stef, but we said nothing. We were pretty tired by the time the plane landed in Hawaii, but the change in modes of transportation, from jet to limo, seemed to bring us around a bit. It was a relatively short drive to the hotel, and Jeff had already gotten us checked in, so there was really nothing for us to do but go to our rooms.
"We'll reconvene here at 8am for breakfast," Stef announced. We knew Will wouldn't get up before then anyway, so looking around for him any earlier would be useless.
"I'll see you then," I said. Jeff walked with me to my room, and just having him with me was really getting me horny. I'd kept looking at him on the plane, at his boyish looks and his efficient manner, and every time I did, he just seemed more attractive. We got to my room and I opened the door to find a relatively small suite. There was a couch, and a king-sized bed, but they were in the same room.
"Wade, all kidding aside, I can crash in Stef's room. It's bigger."
"Yeah, but he won't let you sleep in the bed, and I will," I told him. He stared at me, kind of amazed, and then got this really big grin on his face.
"Awesome."
"Now, I didn't say you could touch me or anything," I teased. "I just said you could sleep with me. It's a really wide bed," I added with a grin.
He ignored me and just started unpacking things. He took out his shirt for tomorrow and hung it up, then his shorts. He eyed them critically, and then rigged up the iron. I went through the same routine that he did, noting how we almost did things in the same order. He finished ironing his shirt and his shorts, then looked at mine with disdain, and started ironing my clothes as well. "You can't be all wrinkled tomorrow," he said.
"You don't have to do that," I said, because he didn't have to, and because I was pretty picky about how I liked my clothes to be ironed. He did a really good job.
"Did I do alright?" he asked, teasing me. He knew how OCD I was about some stuff.
"You did really well," I said. I went in and took a quick shower, then came out to find him finishing getting things organized for tomorrow.
"My turn," he said, and went into the bathroom. I picked up a pair of boxers, trying to decide whether to wear them to bed, and then shook my head at myself. This guy was so hot, there was no way I was going to say no to him. I put the boxers away and climbed into bed, and pulled out my laptop to see if Will had sent me any e-mails. He hadn't.
Jeff came out of the bathroom wearing one of the bathrobes, and proceeded to pull some bottles out of his bag and put them on the nightstand on his side of the bed. There were several of them. "Lube," he said. "We'll need it." I'd believed him at first, and my expression must have shown that, because he started laughing at me.
"Those bottles will probably still be full in the morning," I observed drily. He smiled at me and dropped his bathrobe, so he was standing there next to me, fully nude. God, he was handsome! He moved forward so his dick was right next to my mouth, and it was growing quickly. "Then again, maybe not," I said. He snaughed, and that momentarily freaked me out as it reminded me of Matt. But I wasn't doing anything wrong. I was totally allowed to be with other guys. I smiled up at him and moved my mouth toward his groin, taking his dick so deep that it was pushing down my throat. He was a big boy, probably about the same length as Matt but a little thicker. I thought about his times hustling on the streets. He'd have made some serious cash with his body, and this dick.
"That's it, Wade," he said smoothly. "Work that cock. Feels so fucking good." He put his hand on the back of my head and thrust into my mouth, something that normally would have bothered me, but he did it so well, making sure that he used enough force to let me know he was in charge, but didn't thrust in so far that he choked me. "Oh yeah," he said, and then moaned. I caressed his balls, and noticed they had risen up already. He was close. "I'm gonna shoot. Drink me. Drink me," he ordered. I felt his cock expand in my mouth, and then tasted his seed as he shot his load down my throat. God, he shot a load. When he was done, he gently pulled out, and then leaned in to kiss me. "Thanks. That was awesome." He headed back to the bathroom, giving me a great view of his cute ass.
I was hard as a rock, and I didn't really know what to think of this. I mean, I'd sucked his dick, and he'd seemed to enjoy it, but I was kind of disappointed that he'd left me here, high and dry. That didn't seem like him. He came walking back into the room, his sexy, masculine walk distracting me again. He moved so smoothly, and fluidly, like a tiger. "Roll over," he ordered.
"What?" I asked.
"Roll over," he ordered. "On your stomach."
I eyed him strangely, since I wasn't really used to being ordered around, but I knew he wouldn't hurt me. I rolled over onto my stomach. He pulled the covers down, exposing my ass, and making me feel completely naked and vulnerable. I was about to stop him when I felt him straddling me. He grabbed one of the bottles and started to squirt shit in his hand. "What are you doing?" I demanded, and not in a friendly way.
"Relax," he said. Then I felt his hands on my back, gliding across my shoulders, kneading my muscles as they went. "You're tense."
His hands worked my upper back, massaging my shoulders and my neck. "Mmmm," I moaned. I felt myself relaxing, felt the tension completely ebbing from my body.
"You like that?" he asked.
"Feels so good. What are you getting me all relaxed for?"
"What do you care? Whatever it is, don't you think it will feel good?" he asked, being cocky.
"Dude, I am in your hands," I said, relaxing.
"Then you're in good hands," he said.
"Where did you learn to do this?" I asked.
"I dated a masseur," he said. "Taught me how to do this as part of our deal." In other words, he paid Jeff with his money and his skill when Jeff was hustling.
"You're really good," I said. His hands worked down my back, lower and lower, until they got to my ass. I was so horny now, I'd let him do just about anything he wanted. He ran his hands over my ass, but largely bypassed it, going instead to work on my legs. He massaged my right foot, an erotic experience in and of itself, and then worked his hands up my leg. When his fingers grazed my balls, I thought I'd shoot my load right there. Then he went to work on the other leg, and the other foot. It was amazing and maddening at the same time. He'd get so close to my groin, getting me all excited, and then he'd move off to a different part of my body to let me cool down. I got why he had me blow him in the beginning. There was no way he could have taken this much time unless he'd already shot his load.
But he'd recharged now. I felt it in his hands, and in his body, as he lay down next to me, letting me feel him leaning against my back while his hand continued to move up and down my back. It got to my ass and didn't stop, but slid down my crack in an intoxicatingly slow way. He got to my hole and traced the rim gently, making me moan. My body thrust back into him, but he pulled his fingers back, forcing me to let him make the moves. "I want you," he whispered in my ear. "I want you so bad." His fingers probed me a little more insistently. I spread my legs wide, offering myself to him like a whore.
"Condom," I said breathlessly.
"You don't have to worry about that," he said, nuzzling my ear as he did. "I always wear a raincoat." He worked his fingers in and out of my ass, taking his time to loosen me up, and to see what I liked. I was almost to the point of begging him to fuck me when he finally got up on all fours and then positioned himself on me. He lowered his body down, so I could feel his legs pushing mine apart, and then I felt his cock putting pressure on my hole. I exhaled and pushed back into him, taking him without any real pain. I felt him fill me up, going so slowly and considerately, until he was in me, and his whole body was lying on top of me. "God, you feel good," he said. "So fucking good."
He began to thrust in and out of me, and it was nice, but something was missing. He got that before I did. He pulled out and rolled me over so I was on my side, then he moved up behind me like he was spooning with me and pushed into me again. Once he had his dick back inside me, he slid me around so I was almost on my back. "That's it. That's it," he cooed, and lowered his lips down so they met mine.
I wrapped my arms around his head, pulling him in, and totally giving myself to him. That link at our mouths had sealed the deal for me, and after that I did nothing but respond to his moves, to his lead. We made out while we fucked, a slow, deliberate fuck, while he brought me to the edge and back five separate times. He finally got to the point where he knew I could take no more, and to the point where he needed to cum, and he started fucking me with a mission, a mission to make us both blow. "Oh yeah," I heard myself say. "Oh yeah. That's it. That's it." Then his hand was on my dick and he was stroking me, and the last coherent thought I had was that I was going to cum. I yelled, shouted, and flailed about as I blew, the sheer force of the orgasm beyond anything I was expecting.
"Oh yeah, Wade. Shoot that load. Come on. Make a mess. Blow that jizz all over the place." The thought of that, of defying my OCD nature, made me shriek even louder and extended my orgasm. I didn't think it would ever end, and actually almost got nervous, wondering if one could ejaculate to death. I finally finished shooting, and courteous lover that he was, he pulled out of me slowly.
I pushed him onto his back and pulled the condom off, then grabbed some of the lube and stroked him off while I kissed him. "You are one amazing lover," I told him. "You made my whole body explode."
"Fuck!" he shouted, and started blasting his load all over his chest. I was in tune to him now, to his body, so I stroked him along, timing it perfectly, or so it seemed. He smiled at me when he was done, noting that I was covered in massage oil, and he was covered in his own load. "This is the time when we take a shower, right?"
"Right," I said, and led him into the shower. We washed our bodies, and that ended up leading to a mutual hand job. This guy was really firing me up. The only guy who had made my body respond even close to this was Matt.
"So that couch folds out," I said as we walked back to the bed, teasing him.
"You'd be begging me to come back to bed with you, and you know it," he said. He was being cocky, and it was sexy.
"You're probably right," I agreed. We climbed into bed and lay there, side by side, facing each other. He leaned in and kissed me, then backed away and stroked my hair.
"That was incredible." I felt myself blushing at his compliment. "That was one of my fantasies."
"That was one of your fantasies?" I asked, not believing him.
"Yeah. Being with you. I've wanted to do that for a long time now."
"Dude, you need a more vivid imagination," I joked, to hide my embarrassment.
"There's nothing wrong with my imagination," he said, and leaned in to kiss me. "Or did I do something wrong."
"No, you did everything right. Really right." My whole body let out an involuntary shudder, and he smiled at me. "I just figured you'd have your eyes on hotter guys."
"Yeah, this is the part of the night where I stroke your ego, and tell you that you're hotter than anyone else, and you pretend you don't believe me." I stared at him and blinked, because that was kind of rude. "Let's save ourselves that crap. You're amazingly sexy, and we both know it."
"I don't always feel sexy," I said, revealing more than I'd planned.
"Well, anytime you forget about that, I'll be happy to explain it to you."
"I feel a case of amnesia coming on," I joked. "Matt's gonna be so jealous when he finds out I got to be with you."
"He's gonna have to stay jealous," Jeff said.
"What do you mean by that?" I asked, confused.
"I'm not sleeping with him, I'm sleeping with you."
"You don't want to sleep with him?" I asked, surprised. Matt was really really attractive. It was inconceivable to me that someone wouldn't want him.
"No, I don't. If I did, I already would have." That made sense. Matt would have grabbed his ankles for Jeff in a heartbeat.
"Oh," I said lamely, and then tried to make it a joke. "Well I like sleeping with him."
"I'm glad that you do," he said. "I like sleeping with you."
"I like sleeping with you too."
"Look Wade, I know that you and Matt are a couple. I'm not trying to cause you problems. But I really like you, and I like being with you. Not with you and Matt. With you."
"I like being with you too," I said.
---
October 20, 2000
Santa Cruz, CA
Will
I kicked back in the cab and typed away on my computer, getting some e-mails ready for when I got to Santa Cruz. Periodically I'd check out Tyler, my cab driver. He was really cute, with dark brown hair, dark eyes, and enough stubble that he seemed rough and sexy at the same time. "Dude, I think there's a 24-hour Safeway up here," he said. "You want to try that?"
"Sure," I said. He pulled up to drop me off, but I hesitated. "You want to come in with me? Maybe you'll find something you want?"
He gave me an odd look and parked the cab. He walked kind of like Robbie, more an ambling thing than a stride. I thought it was hot. We went through the store, aisle by aisle, as my hungry ass threw all kinds of things into the cart. "Dude, you're shopping for how many years?"
"There's no food there, and I'm hungry," I said simply. "This is my big chance to score eats."
"If you say so," he groused, and looked at his watch. It took forever for the clerk to scan all the stuff, both because she was slow and because I'd gotten so much. By the time I paid for it, and we'd loaded it into the car, it was after 1am. He looked at his watch again and yawned.
"What time do you get off?"
"An hour ago," he said.
"Dude, why did you take me over here? There were other guys there."
"Yeah, but it was a slow night, and I needed the cash," he said. "Besides, you seemed like a fun guy."
Was he flirting with me? "Fun? Yeah, I took you grocery shopping." He laughed at that, and yawned again. "You can crash here and go back tomorrow, if you want."
"Crash where?" he asked.
"At our house," I told him.
"I don't know," he said reluctantly.
"Why don't you make up your mind when we get there?"
"Alright." He probably figured it was a trailer home and he'd have to sleep with me while my Aunt Marge snored in the next room. I guided him up the coast to our driveway, and then punched in my code. The gates swung open, and we drove through. "Dude, how far is it?" he asked.
"Not far. It just seems farther because of the fog," I said. "That doesn't scare you does it? You're not worried that I'm some psycho axe-murderer."
"Dude, I'd have seen you at the union meetings if you were," he joked, cracking me up. "Fog doesn't bother me. It's kind of cool. It shrouds things in uncertainty."
"Listen to you, sounding all poetic. What are you, an English major?"
"Actually, I am," he said.
"Really? Where do you go to school?"
"San Jose City College. I went there after high school and made it through one semester, then dropped out. I started going back a couple of years ago. Another semester and I'll have my associate's degree."
"That's awesome!" I said.
"What about you?"
"I'm taking some time off too," I said, kind of a lie, kind of not. "I'll end up back in school soon."
"I hear you, bro," he said. He pulled up to the house and whistled. "Nice digs."
"Yep. Belongs to my grandfather. Come on. Help me get this stuff put away."
"I don't think that was part of the fare," he said, being a smart ass.
"I think it was part of the tip, though."
"Fine," he groused, but worked fast and hard to help me get the stuff put away. After we did that, I gave him a quick tour, and even took him out onto the deck, where we could hear the ocean but we couldn't see it. He was standing really close to me, and that was firing up my libido. "This place is the bomb."
"Yep."
"You sure it's OK if I crash here?" he asked, yawning again.
Suddenly I didn't want to be alone, and I was enjoying his company. I wondered why that was. The whole time I'd been in Hawaii, I'd dodged strangers just like this guy, yet here I was, ready to plead with him to stick around. "Dude, you saw how much room there is. It's just fine."
I led him to the room that connected to mine through the bathroom, and then I went into the other one and fired up my laptop. I was just starting to type and read e-mails, when I heard him knock. I looked up to see him standing there, wearing just a towel. He wasn't really muscular like Tony, but he looked fit. I couldn't see any muscles bulging, but that was just fine, because they were all hidden under his smooth skin. But the cutest part of all was his hairy chest and legs. This guy wasn't gross, like some ape man, but he had just enough hair to make himself look sexy. He looked like an artist. "You mind if I take a shower?"
"Go right ahead," I said. "I'm up after you." I waited until the water started, then I went into the bathroom, pretending that I needed to pee, but really hoping to get a look at him. "You mind if I pee?"
He opened the shower door slightly, so I could hear him respond. I could see his naked body beyond it, and his dick was slightly erect. "Nope."
"Cool," I said. I stripped off my clothes and wrapped a towel around my waist, then went over to the toilet to pee. I kept looking back at the mirror, to try and see what he was doing through the frosty glass doors of the shower. I walked up to the mirror after I was finished and looked more intently, but it was hard to see. My eyes could be playing tricks on me, but it almost looked like he was jacking off. After staring at the frosted glass for way too long, I gave up, deciding it was too hard to tell.
Suddenly the shower door opened, freaking me out. He looked out again, and grinned slightly. He was giving me just enough of a look at his body to see if I was interested, and he evidently got the response he wanted, because he opened the door just a little bit wider. I could see him, and see that if he wasn't completely hard, he was getting there. He was definitely making a play for me. "You got any more shampoo?"
"I'll get some," I said. I went to the closet and grabbed a bottle, then walked up to the shower and opened it. He had his back to me, showing me his cute little ass. He just looked over his shoulder and smiled, so I walked in and closed the door behind me. "Here it is," I said.
He turned around and faced me, his hard dick sticking out. It was a good six inches long, and on the thin side. "You can go ahead and get in. I can share." I pulled off my towel and walked up to him, my dick fully engorged by the time I reached him. "Mmmm," he moaned, as he reached down and grabbed my dick. "Nice."
"You too," I said nervously, as I stroked his. He leaned in and kissed me, and that actually relaxed me, since he was a really bad kisser. He seemed so suave and debonair, but he was totally inexperienced. Still, that sexy stubble on his face rubbed against my smooth skin; I liked that. He slathered soap all over both of us and then rubbed our bodies together, which was really hot, especially since he was so hairy, but he seemed really desperate, almost too horny. He reminded me of Ryan. I dropped down to my knees and took his dick into my mouth. I figured that maybe if I got him off, he'd calm down a little bit. I sucked him for quite a while, but he wasn't blowing.
"Dude, I want to fuck you," he said.
"Let me get a condom," I said.
"No," he said stopping me. "Just us. Skin to skin."
I gave him a dour look. "Dude, I will let you fuck my brains out, but not without a condom." I wanted him really badly, in the worst way. Part of that was just my normal mode of being horny as hell, but another part of it was a need for love, physical love. It was like I needed to know that someone wanted me. But there was no way I was letting some stranger bareback me. No fucking way.
He seemed to get that I wasn't caving on that, so he laughed, like it was some big joke. We got out of the shower, dried off, and I led him back to his bedroom. I reached into the drawer and pulled out a condom and some lube, got him ready, and then lay on my back, pulling my legs backward. "Fuck yeah," he said. This guy didn't take time for foreplay, so it's a good thing he was thin. He pushed into me roughly, but I took him just fine. He lasted all of ten strokes, and then he came, blasting into the condom. "God, that was awesome!"
"Damn, you're hot," I lied, stroking his ego. He collapsed next to me, grinning. "I have a few e-mails to send out, letting people know I'm here. You crash, and I'll come back and wake you up in a little bit."
"Sounds like a plan," he said, and leaned up to kiss me again. I got back to my room, relieved to be alone and really unsatisfied by my brief fuck. I'd wanted love, and I'd wanted to get off, but I'd gotten neither. I guess that wasn't a huge surprise, since I'd ended up hooking up with my cabbie.
My unsatisfying fuck had left me too horny to focus on anything else, so I jacked off quickly, and then got back to reading my e-mails. There was a new e-mail from my dad, so I braced myself as I opened it.
October 19: Will, Wade said you're reading our e-mails, and that he has promised you that he'll pass any responses along to us. He's emphasized that part of the deal is that he won't reveal where you are, and while I wasn't very happy about that in the beginning, I'd much rather have a way to communicate with you. I want you to know that I support his pledge of confidentiality. We are in Oahu now, having flown here after finally finding out the fake name you used. Part of me feels like I shouldn't tell you that, because then you'll just run away to escape from us, but that seems so stupid, because I'm not trying to catch you; I'm just trying to connect with you.
A lot has changed here in a short period of time. I read the first e-mail I sent you and laughed sadly at my idiocy. You probably read that and it made you want to stay gone even longer. You are smart enough to have realized that I wasn't on the same planet you were on, much less the same page. Well, I'm getting there. What is that saying, about not appreciating something until you lose it? I've been seeing a shrink, and while that seems odd to me, everyone else in the family seems to think it was long overdue. Maybe they're right, but I still think they're assholes for thinking that.
You know that part of the deal with whatever you decide to do is that you have to get counseling. That was a condition that was put on me as well. It wasn't an easy sell for me, since I'd always viewed seeing a shrink as a sign of weakness, like I couldn't handle my own problems. That seems so damn stupid now that I've been meeting with this doctor, especially since he's been leading me from epiphany to epiphany. It seems even more stupid since I've watched how good it's been for Robbie. If you could have seen Robbie before therapy, you'd embrace it as much as I've learned to in these few short days. He had so much crap to deal with, and he's grappled with it over the years, but only with professional help. Sometimes things come back to haunt him, but his counseling sessions help him deal with that. I don't know why I thought I didn't need that. I had a lot of crap in the past to deal with too, and even though I thought I'd handled it, I guess I hadn't. That's one of the reasons why it's so important that we hook you up with someone you can talk to. I don't want you to get to be as old as me before you realize that this can actually be helpful. I'm not going to do what I did last time, where I find you a shrink and then leave it at that. We're going to make sure we find someone you like.
Anyway, as I talk to him, it seems that a lot of this shit I'm throwing at you is based on my unwillingness to let you grow up. He thinks that may have to do with my general dislike of getting old. Crap. I hope this isn't some midlife crisis. I had enough of that when Robbie had his. He thinks it's more likely that it has to do with my need to control people. You can imagine how surprised I was to hear him say that. LOL. He says that I may take events like your drinking at the Stanford party and the whiskey bottle to reel you back in and subdue you. That suggestion didn't meet with a very good reception at first (I know that made you laugh), but I'm starting to see his point. And the worst part of all is that the basic issues, things you know you shouldn't be doing, get mired and clouded in all my psychological baggage.
I'm sitting here in my room with the window open, listening to the surf, and it reminds me of you. We had such a tight bond; one that was so strong that I often worried it would make your brothers jealous. Yet you are out there, maybe so close, maybe far away, but with the emotional distance, you might as well be in Zimbabwe. This is killing me. We can't exist like this; I can't exist like this. We have to get back to that place, where I yearn for the time we spend together, I don't dread it. We have to get back to the place where you could talk to me about whatever was bothering you, and I have to get to the point where I can do the same thing with you. Where I can open up to you without worrying that you're too young to handle things, and that you won't be able to comprehend my massive problems.
I'm putting the guilt of what I did behind me, and I'm putting my anger at what you did to me behind me as well. I think that a few heartfelt apologies ought to dispose of those. I'm focused on moving forward, and how you and I can build ourselves back to that tight relationship that we used to have. I am calm enough now to realize that it's not an immediate thing, but it's important to me, more important than anything, and I'm willing to work with you to get there.
I'm wondering if you're there. I'm talking to a void, more or less pouring out my feelings, and it's frustrating that I'm not getting a tangible response from you. I know you need your time, but can't you do it somewhere we all won't worry about you? You want to go somewhere and hide out for a bit and wrap your mind around this stuff, I'll help you make it happen. You could go to Escorial, Santa Cruz, the house in Maui, anywhere, and just try to get a grip. I know that's how you work, that you get information and you need to internalize it. It's got to be hard for you to do that when you're looking over your shoulder, wondering who's going to swoop in and cause you problems, and it's definitely hard for me, as I lie awake worrying about what that unknown person may swoop in and do to you.
I'm ready to move forward, and to do that, I need you to be ready too. Let me know. I love you. Dad.
I stared at the screen, my mouth wide open in amazement. He was saying all the right things, and he was saying them in the right way. I tried to be skeptical, to think objectively. I didn't want to be like JJ, where the first time he'd throw some happy thoughts my way I'd cave and become his stooge. I reread his email to be sure, and I could tell he was sincere. He'd started out in his rigid corporate-speak, but then as he'd gone on, he'd spoken from his heart, and he'd written like he spoke. It seemed so genuine. What more did I want? What more would I get? No, he was where I needed him to be, and I needed to let him know. The time for waiting and hiding was over. Even if it was good for me, it wasn't good for him. I reached for my phone and paused, letting my emotions roll over me like the waves outside. I did love him. I loved him a lot. That's why I was so messed up, and why I'd gotten so angry. If I didn't love him so much, none of this would have evoked the reaction in me that had left such a nightmare in my wake.
Copyright © 2013 Mark Arbour; All Rights Reserved.
39

3
If you enjoyed what you have read, please leave a reaction and/or comment for the author!
Story Discussion Topic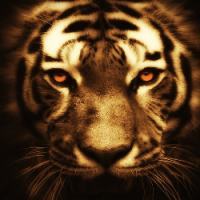 Open Club · 143 members · Last active
A fan club for Mark Arbour to chat about his stories
---
Chapter Comments
Newsletter

You probably have a crazy and hectic schedule and find it hard to keep up with everything going on.  We get it, because we feel it too.  Signing up here is a great way to keep in touch and find something relaxing to read when you get a few moments to spare.

Sign Up