Comments Invisible in Dark Mode Bug Has Been Reported. We are working on patch.

Paternity - 92. Chapter 92
December 29, 2000
Escorial, CA
Wade
I waited on the front portico for my psychologist to arrive. I'd called him yesterday to set up an appointment, and even though I tried to hide it, he must have sensed my desperation. He'd talked about trying to schedule something around his grandsons, who were visiting, and sounded pretty annoyed. The older one was eleven, while the younger one was almost nine. Then I'd had an inspiration, and suggested that he bring them up to Escorial. There were a lot of things to do up here. That seemed to transform his whole attitude. By making it an outing for his family, and not just work for him, I'd probably helped him avoid a ration of crap for working over the holiday week.
The big white Mercedes S-500 pulled up and parked. David Sizemore got out and strode over to shake my hand. "Thanks for agreeing to see me," I said to him.
"Well, this works out pretty well, since I got a call from Robbie not long after yours," he said.
"Group therapy," I joked. "We need it."
"Well, you called first, so you get to go first," he joked back. "This is my daughter, Alicia." He introduced me to a very pretty brunette who looked to be in her mid-30s. "I promised her she could do some shopping while we were meeting."
"I appreciate the break," she said, giving her sons a dubious look. "It's hard to get things done while I'm managing these two." The older son rolled his eyes. "This is Davy, and that's Danny," she said, introducing us. Davy was the older one, presumably named after his grandfather. He seemed very shy and withdrawn. Danny, the younger one, was more outgoing.
"It's nice to meet you both. Come on in," I said, leading them into the house. Nana was there, probably eavesdropping on our greeting. "This is my grandmother, Eulalie Garrett," I said, introducing them.
"So these are the two that I'm in charge of," she said to them. It was funny to watch them look at her wide-eyed. "You ever ridden a horse?"
"No, ma'am," Danny said. Davy just shook his head.
"Well that's the first thing on our agenda. I've got someone here to help me, if he ever shows up." Will came strolling in, shaking his head.
"I'm right here," he said. The boys looked at Will in an entirely different way. He was the ultra-cool older kid, the kind of kid whose attention they craved. Will stared at all of us, and for some reason looked a little freaked out. I watched as he manfully pulled himself together, although I doubted the others noticed his discomfort. "I forgot something," he said, patting his pants pockets. "Give me just a few minutes, and I'll meet you in the stables." He turned around and charged down the hall, presumably to his room.
"That was Will," I said to David as Will disappeared.
"The Will? The one I've heard so much about?" he asked, chuckling.
"The very same. You still want to trust your grandsons to him?"
He smiled. "I have a feeling there aren't many people more trustworthy with those kids than him."
"That's probably true," I agreed. JP appeared, walking gracefully over to meet us. "This is JP Crampton."
David shook his hand. "I've heard so much about you, I feel like I should almost bow." JP smiled graciously at that compliment, knowing that David had derived his impression from all the good things Robbie and I, as well as Matt, Brad, and Gathan, had said about him.
"I work hard to garner good PR," he joked. "Would you like a tour of the house?"
"I have to work, but maybe Alicia would, before she leaves to go shopping." JP looked at her and blinked. For anyone else, it would have meant nothing, but for him, it was as if he were slapped across the face. He got his act together seamlessly. I wondered what it was about her that was causing this reaction in both Will and JP.
"Will is supposed to help me take them riding, but he vanished," Nana groused. "Maybe we can give everyone a tour while he gets his act together."
"That's a wonderful idea," JP said. "Come along. Let me show you around." The boys looked disappointed. House tours weren't high on their list of fun things, I was sure. "I'll show you where the pool is, and then when you're done riding, you can go swimming." That perked them up a bit.
I led David into JP's study, and we sat in the seating area, avoiding the desk. David took out a pad to make some notes and sat in one of the big leather armchairs, while I sat on the couch. "You sounded very agitated," he said. "What's wrong?"
"I'm sorry to do this, to drag you away from your home when you're trying to take time off," I apologized. He said nothing, urging me to get to the point. "I fucked up, and I'm worried that I'm going to really damage my relationship with Matt."
"Is he here?" David asked.
I nodded. "I wanted to talk to you first, and then maybe you can help me talk to him."
"That's fine. Tell me what's wrong, Wade."
"I had sex with Brad," I told him. Robbie was one of his patients, and David had met with them together several times, so he knew Brad pretty well.
"Did you initiate the encounter, or did he?"
"I initiated the encounters," I said. "Although I think the last few were pretty much mutual."
"Why did you do it?"
"Robbie has really been losing it lately," I told him. "He's been bonding with JJ, but their relationship is kind of twisted, almost like JJ's relationship with his mother. That drove a wedge between Robbie and pretty much everyone else in the family, including Brad."
"When I talked to Robbie last night, he said that he'd seriously damaged many of his relationships, but that he felt he'd done much to repair them," he observed.
"He has," I agreed, although I wasn't sure what caused his remarkable transformation. "But before that happened, Brad was up here, and he was all ticked off because Robbie had taken some young actor out for dinner. They were pretty estranged."
"So you opted to take advantage of their estrangement to sleep with Brad?" he asked.
"You make me sound so mercenary," I said.
"I am not here to judge you, Wade. I'm just trying to understand your motives."
I nodded. "Both Matt and I have had a crush on Brad for a really long time. There's just something about him that is really attractive. It goes beyond looks. He's so strong, so virile, so masculine."
"So powerful?" David asked.
"I guess that's part of it, yeah," I agreed. "So I had a chance to fulfill a fantasy, and he was really hurting, so I figured that I could help us both out."
"But Matt didn't sleep with him?"
"No," I said. "Matt's like Brad's step-son, and Robbie would shit a brick if he slept with Brad." I got the feeling that David already knew that.
"So you slept with him, and you enjoyed it?"
I smiled, I couldn't help it. "It was amazing."
"Was it better than the sex you have with Matt?"
I sighed. "I love Matt, so the connection between us is surreal, but the actual sex was better with Brad."
"Tell me why sex with Brad was so amazing."
I didn't really have to gather my thoughts on that one. It was almost all that had occupied my mind lately. "He's so strong, in charge, and in control. It's like I just instinctively surrender to him."
"You trust him enough to do that?"
"Yeah," I said.
"Don't you do that with Matt?"
"Not really. With us, we're, I don't know how to describe it. We make love. It's like we're on an equal footing." It sounded lame, but he nodded, like he understood.
"How many times have you had sex with Brad?"
"Five times," I answered. "On Christmas Day, I went to his room, and he told me that he couldn't sleep with me anymore. He and Robbie had worked out their differences." I shifted in my seat, because I was so uncomfortable talking about this. "I went there to tell him the same thing, to tell him that I had to end it, but he beat me to the punch."
"Why did you do that? It sounds like you were finding your encounters to be satisfying."
"Matt and I made a deal when we started this open relationship thing, and that was that if either one of us thought the person we were sleeping with was a threat to our relationship, we had to end it."
"So you figured out that sleeping with Brad was hurting your relationship with Matt?"
"No," I said, shaking my head. "Matt did. He pointed out that I snuck out of our room in the middle of the night when we were in DC to go sleep with Brad, and asked me how I would have felt if he'd done that with Carl Haupt."
"Carl was the young man you had such issues with a few months ago?" he asked. I nodded. "So Matt explained that to you, and you agreed?"
"It wasn't exactly a pleasant discussion," I said. Matt had been pissed off and vicious, and I hadn't exactly been all that nice either. "I wasn't all that keen on stopping it, and to be honest, I only did it because he pulled out the thing with Carl. It made me realize how much I was hurting him."
"So you met with Brad four days ago and ended it. Why does this still bother you?"
"Because I can't stop thinking about it. I can't stop thinking about Brad. When I'm in the room with him, I find myself looking at him constantly. And when I'm not with him, I fantasize about us, about sex."
"Do you love Brad? If the two of you could run off and be together, would you do that?"
I shook my head. "I love Matt. He's my partner. But even when I'm with him, even when we're doing it, I'm thinking about Brad. And worst of all, I think Matt knows it. He's so pissed off at me, and I know that's just his way of dealing with how bad I'm hurting him." There was a quiet knock at the door, and Matt poked his head in.
"You said you wanted me to come by at 1:30," he said. "Do you want me to come back?"
"No," I said. "Come on in."
David stood up to shake his hand. "It's good to see you again." Matt sat next to me on the couch, but kept a pretty big distance between us, which was probably symbolic of how he felt right now. "Wade's just been telling me about your recent issues."
Matt gave me a particularly nasty look. "How am I supposed to compete with a guy who is rich, successful, smart, and has a huge cock?"
"There's no competition," I said to him, but he didn't hear me. "You told me to end it, and I ended it. And you're still pissed off at me."
"You didn't end it, he ended it. You went to his room to fuck him, and he told you it was over," Matt snapped. "You got dumped. So don't make it sound like you were being noble."
"I didn't do that," I said. "I didn't. We talked, and I told him I couldn't sleep with him anymore. He told me the same thing." I sounded pathetic, like I was pleading with him, and that just made me feel worse.
"Matt," David intervened. "From what Wade said, you explained to him that you weren't comfortable with his sexual relationship with Brad and asked him to end it. He noted that you both had agreed that if you felt someone else was a threat, that's how you'd handle it. And it sounds like, regardless of how it ended, the relationship is over. Yet you seem really upset?"
"Damn right I'm upset," Matt said angrily. I briefly thought of my nickname for him: Matt the volcano. "He's not sleeping with him, as far as I know, but he's still in this relationship with him."
"I'm not sleeping with him," I swore, and it was the truth.
Matt turned to me. "No, but you think about him every fucking minute of the day. I see the way you look at him. And when we have sex, you're not with me, you're with him. I'm just a surrogate for you. All I am is a dildo, a smaller version to service you. Should I bill you by the hour?" His little tirade only validated what I said, exposing how hurt and upset he was about this.
He was right, more or less. This is where I'd come to, where I'd brought us to, with my indiscretion. I just slumped over, defeated, and put my head in my hands. I was so depressed, so dejected, that I didn't really know what to do, or what to say. All the progress I'd made after being molested by my father, all the effort I'd made to be a good lover and overcome my 'zombie mode', as Matt called it, all of that was wasted. I wondered if I'd ever be able to have a normal relationship, or if this would always happen, where I'd be rolling along happily, and just self-destruct. I wasn't capable of that kind of instability in my life. I couldn't handle these kinds of emotional upheavals on a constant basis. If this was my flaw, if this was how I was, then it was going to be impossible for me to be in any sort of committed relationship. "Wade, are you alright?" David asked.
I shook my head, but I couldn't look at him, and I couldn't look at Matt. "He's right," I said softly. "I don't know what to do. I don't know how to stop it."
"I've been thinking that we could move away from here, get our own place, so maybe he wouldn't have to see Brad so often," Matt said. "Maybe that would solve the problem."
I looked up and stared at him, and he looked at me worried. My hands were wet from the tears I'd been shedding, even though I hadn't really realized that. I was so fucked up, it was unbelievable. "You'd do that for me?" He loved being here, at Escorial, but he'd give that up to try and make things better?
I saw his expression change as he melted a bit, and let some of his anger go. "Wade, I love you. This is killing me, and it's killing you, so if that's what I need to do to fix it, that's what I'll do." I nodded to thank him, but I couldn't stand to look at him. I felt so ashamed that I'd brought us to this, and I felt even more ashamed that I was such a failure, that I couldn't control my mind and my feelings. I used to be so good at that. Why couldn't I do it now? "We can move, we can even not see other people. The only thing I can't do is get a bigger dick, but we can get big sex toys, if that's what it takes," he said. I could tell he was trying to be playful.
"Matt, I don't think this has anything to do with how well-endowed you are or aren't," David said reassuringly. He'd picked up on something I'd largely ignored, but he was right, that really wasn't an issue for me. But it was for Matt. I could see where Matt may think that, and I could see where that would feed on a typical male insecurity.
I looked up at Matt and stared directly into his eyes, so he'd know I was sincere. "He's right," I said. "You have absolutely no problems in that department."
"Then what is it Wade?" he asked, almost pleaded with me. "What is it that he does that makes sex with him so much better than sex with me?"
"It's not like that," I said, then stopped, because it was.
"I have a hypothesis," David said. Those four words, four simple words, brought me out of my misery and captured my complete attention. They gave me hope. "I could be wrong, but I'll tell you what I think the issue may be."
"What?" Matt asked impatiently.
"I don't think this really has anything to do with Brad at all," David said.
"How can that be?" Matt demanded. I reached out and put my hand on his shoulder, making him jump.
"Let's hear him out, OK?" He smiled at me and nodded.
"OK." It was the first thing we'd agreed on since Christmas.
"When you talked about sex with Brad, and I asked you what it was that made it so good, you didn't talk about him, you talked about what he did to you," David said. He flipped through his notes. "You told me 'he's so strong, in charge, and in control. It's like I just instinctively surrender to him'," David said, quoting me. "You didn't mention Brad, talk about him as a person, or mention his penis size." He said that last part even as he looked at Matt.
"So what's that mean?" Matt asked impatiently.
"Sometimes people who are used to being in control, whether it's of themselves, or of others, derive sexual pleasure from giving up that control," he said. "You have an enormous amount of self-control, Wade. I think that what Brad did by taking charge was force you to surrender that power, to yield to him. That let you fully let yourself go."
"You mean he likes to be submissive?" Matt asked. He was as incredulous as I was.
"Submissive?" I asked with disdain, my mind rebelling against that word and all that it implied.
"I think it's possible," David said.
"Is that where Matt wears leather boots and I have to grovel on the floor and lick them?" I asked. That sounded pretty revolting to me.
"Not necessarily," David said. "It can be as simple as him being in control while you're in bed, in deciding what to do or what positions to be in, or it can be as complicated as you being completely immobilized in a rubber suit."
"Why would someone who's a control freak like Wade want to be submissive?" Matt asked, kind of teasing me.
David smiled slightly. "I've seen it in patients before, and it often comes from the most powerful men and women. One of my clients was the CEO of a large company. He'd go to work where he was the man in charge, then he'd come home and he'd want to be relieved of that burden. Some men and women do that by yielding responsibility for household issues to their partner, or by giving up control of the finances, but many do it sexually. In his case, he liked it when his wife tied him up and spanked him."
"Dude, I do not want to be spanked," I said firmly. The thought of that had no appeal at all.
"That's part of the challenge," he said. "Finding what you really enjoy, and what you don't."
"But why am I obsessing over this?" I asked him.
"Sexuality, especially male sexuality, is a very complicated thing. Some people have a fetish, say, over feet. For them to truly achieve their maximum sexual pleasure, they need to involve that fetish in their lovemaking. Not all the time, but some of the time. It's like a person who craves chocolate chip ice cream, which is my personal favorite," he said with a smile. "I don't want to have it all the time, but when I crave it, it almost becomes something I have to have."
"Like Robbie enjoys having a fist up his ass," Matt said, joking. David didn't say anything, since Robbie was his patient.
"You said this is a hypothesis," I said. "How do I know if you're right?"
"You'll have to experiment," he said, smiling.
Matt turned to me, a huge grin on his face. "Dude, we are gonna have so much fun with this. I am gonna make you my bitch in bed."
I smiled back at him, but my body was having an entirely different reaction. I was so fucking horny I couldn't stand it. "You're alright with this?" I asked.
He laughed. "When have I not been willing to try something different when it comes to sex?"
"Good point," I said.
"You can probably figure this out, but you may want to pick up some books, or do some internet research on this," David said. "There are a couple of important things to remember, though."
"What?" Matt asked.
"When you have someone who gives up control, you need to give them a safety switch, a way out if things get too intense, especially if you get into things like bondage or S&M." My eyes got wide at that. "I'm not saying you have to, but if you do, there's a protocol. You need to have a safe word. Whoever is the one giving up control has that safe word, and he can pull it out and use it if he gets uncomfortable. The safe word is his equivalent of saying 'stop'."
"Why can't I just say stop?" I asked curiously.
"Because sometimes one of the attractions for the person being restrained is their ability to cry out and demand to be released, yet to not be," he noted. "This way, someone can fulfill that desire by screaming 'stop', or 'don't', or whatever else, but if they are really serious about ending the session, they use the safe word." David was making this sound really kinky, and was pushing all kinds of boundaries that I wasn't sure I wanted to push.
"Bondage?" Matt asked David, and then turned to me. "Would you be into that, into me tying you up?"
I thought about that, and it just fueled my libido. I could definitely see myself experimenting with that one. "I'd be willing to try it," I said, and knew I was blushing so hard I must look red as a beet.
"Dude, we are gonna have so much fun," Matt said, grinning enthusiastically. "I can't wait to go shopping."
I laughed at that, and at him, and then got serious. "What if this doesn't work?" I asked.
"Then you try something else," David said. "The thing you have to remember is that this isn't about Brad, it's about some inner sexual desire you have that he managed to fulfill. You just have to find out how to do that with Matt." I nodded. "And that's the other important thing. You have to talk about this."
"We will," I said kind of dismissively.
"No," David said firmly. "I'm serious. You have to really communicate about it. My masseuse told me that she'll have patients who come in and will see her several times, and only after a bunch of visits will they tell her that her pressure was too hard. So all that time she was hurting them, when she didn't want to, all because they wouldn't tell her not to use so much force."
"He's saying that if you don't tell me if you like it or not, we can't get it right," Matt said. "If you want to succeed, you have to give me feedback." I nodded, even as I marveled at how well he knew me. He was tapping into my basic competitive nature, challenging me to approach this as a contest that I had to win.
I scooted closer to Matt and took both of his hands in mine, making him look directly at me. "I'm really sorry that I hurt you. I love you so much."
"It's OK, baby," he said to me tenderly. "I get it now. It's OK. I love you too." He pulled me into a hug, a big hug, and I looked over his shoulder and saw David smiling. "We'll work this out. We will." I was filled with hope, even as I broke off our embrace.
"Thanks, David," I said as I stood up to shake his hand. "I really appreciate it."
"It's not a problem. I wonder how my grandsons are enjoying the horses," he mused. "They don't get an opportunity to go out into the country, or to places where there are horses, all that often."
"Do they live in the Bay Area?" I asked.
"No, they live in Los Angeles," he said. "Alicia is an accountant, while her husband James is a skating coach."
"Ice skating or roller skating?" Matt asked.
"Ice skating. Figure skating, to be exact. In fact, I discovered recently that he coaches Brad and Robbie's middle son, JJ. I didn't make that connection before." I found that odd, since JJ was pretty well known in the junior age circles, and James had gone to Norway with him. "He usually coaches three to five skaters at a time, those who have serious talent, and it's tough to keep track of them."
"He changes clients that often?" Matt asked.
David shrugged. "According to Alicia, at that level, there's a relatively high attrition rate. The kids either have it or they don't. I understand JJ is quite talented."
"He is," Matt affirmed.
"James is so focused on the upcoming meet in Boston that he was unwilling to break away for Christmas, so they stayed in LA. But Alicia made it up to us by bringing the boys up here right afterward."
We heard wheels screeching in front and looked out to see Alicia jumping out of the Mercedes and charging toward the door. Before we could even digest that, the doors to the study flew open and Alicia came in, sobbing loudly. "Oh my God!" she shrieked. "Oh my God!"
"What's the matter?" David asked, even as he ran over to comfort her. I saw JP and Stef come into the room, both of them looking somber.
"It's James. There's been an accident," she said, and broke down sobbing again.
"What happened?" David asked. "Tell me Alicia!"
"He was driving to the rink, and pulled out in front of a semi. He was on the bike." She broke down crying again. "It crushed his skull." I felt Matt's arm on my shoulders, as we grappled with the horror of losing someone like that.
"No one could survive that," David said. I was surprised that he didn't seem as upset as I would have thought he'd be. Maybe he wasn't all that fond of his son-in-law, or maybe he was just stoic like I usually was.
She shook her head. "He was dead before the police even got there."
"Was it his fault?" I asked.
"There were witnesses who said they saw him pull in front of the truck. The poor truck driver is supposed to be broken up over it," she said, then started sobbing again. "Daddy, what am I going to tell the boys? How do I explain this to them?"
"We'll tell them together," he said in a soothing voice.
"What am I going to do? He's gone? What am I going to do?" she asked. She was pretty incoherent at this point.
"We'll take it one step at a time, Alicia," he said, in his same soothing voice. "We'll tell the children, and then we'll go down to LA and make the arrangements as soon as we can."
"I need to be there," she said, as if she were suddenly possessed by a demon, a demon that was demanding that she go to LA.
"We need to tell JJ," Matt said. David and Alicia looked at us, as if just remembering that we were in the room.
"They will all be so devastated," Alicia said. "My sons and the boys he worked with. They'll all be crushed, just like he was."
"I hope you do not mind me interjecting," Stef said smoothly. "I am Stefan Schluter."
"It's nice to meet you," David said. Alicia just looked at him, probably wondering what the fuck he wanted, and why he was interrupting.
"If you would like to go back to Los Angeles, I would be more than happy to fly you back at your convenience. I have a plane based here at Palo Alto Airport," Stef said smoothly. It was a remarkably generous offer.
"Thank you so much," Alicia said. "That is so nice of you."
"Your father has done much for our family. It is a small token of our appreciation. When would you like to depart?"
Alicia looked at David. "We can go as soon as we tell the boys," he said. She nodded.
"I will alert the pilots," Stef said, and left the room to contact his plane.
"I am terribly sorry for your loss," JP said. "The boys are still riding. Would you like to go talk to them at the stables, or would you rather us have them brought back to you here?"
Alicia just looked at David. "I'd rather have them change and come back here," he said, answering for her.
"We can handle that," I said.
"I've got something I need to do," Matt said, and I could see his mind working with some scheme.
"I'll tell them," I told him. I went out to the stables, walking quickly until I was outside, then I sprinted over to the paddock, where Nana had each boy on a mare. She led one of them, while Will led the other. "Hey guys," I said. "Your mom needs you to clean up and come inside." They whined, like kids do when they don't want to do something.
"Now that's enough whining," Nana said, cutting them off. "You come back here next time and we'll do some more riding."
"Thanks!" Danny said enthusiastically. Davy just smiled.
The boys dismounted and scurried off to go change. "We were almost finished anyway," Nana said.
"There was an accident," I said somberly. Will and Nana just looked at me, waiting for me to go on. "Their father was killed in a motorcycle accident."
"Oh no," Nana said, shaking her head. Will didn't say anything; he just shook his head and started walking, then running, toward the house.
Copyright © 2013 Mark Arbour; All Rights Reserved.
Story Discussion Topic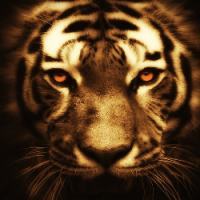 Open Club · 132 members · Last active
A fan club for Mark Arbour to chat about his stories
---
Chapter Comments