Paternity - 27. Chapter 27
October 7, 2000
El Segundo, CA
Wade
I waited in the lobby of the rink for Father Tim and Max to show up. JJ's competition was going on, and would end in time for us to join the family for a quick dinner before our game. That put me on a tight schedule, and made a trip to the Mission almost impossible, so I was really glad that Tim and Max had agreed to come here to meet with me. I bought them both tickets to help make up for it.
While I waited, my mind drifted to Gathan. He was in Malibu with Kristin, having been discharged this morning. I remembered when Matt had gotten his concussion. He'd been discharged that same night, but then again, he'd seemed a whole lot more coherent than Gathan was. It worried me for Gathan, even though the memory of that night I spent with Matt made me smile.
"What are you smiling about?" Matt asked as he walked up and put his arm around me affectionately.
"I was just thinking about when you got your concussion."
"And that made you smile?" he asked, pretending to be offended just to tease me.
"You remember the night you got out of the hospital?" I asked. His face broke into a big grin. "See! Made you smile too."
"It did. I'll never forget that for as long as I live. I remember lying there with you on my chest, and it felt so right, so perfect. I'd never connected with anyone like that."
"Me either," I said. "Maybe Gathan and Kristin had a memorable night like that."
"Dude, she is smokin' hot," Matt insisted. "I think it would be tough not to, if she was curled up with me."
"You'd fuck her," I joked.
"Duh," he responded honestly. "And you wouldn't?"
"I didn't say that," I said. I loved bantering with him like this.
"Are you spending Monday night in the City?" he asked, and then seemed to regret that he had.
"Not the whole night, just some of it," I said, smiling at him, only he didn't smile back at me. "Dude, you can't get upset if I'm with other guys."
"I know," he said glumly. "It's totally wrong for me to get jealous and to let it bother me. There's no reason for me to feel that way, and it's totally unfair for me to even talk about it…"
"But it bothers you," I said, finishing his sentence for him.
"Yeah."
"Well, it is totally wrong for you to get jealous, and it's totally unfair for you to think that it should be different for me than it is for you, but it's actually totally cool for you to talk about it."
"It is?" he asked, confused. He was worried that he would piss me off.
"Matt, you act like this is some big game I'm playing to hurt you. The last thing I want to do is to hurt you," I said. I made him look at me. "I love you. You're my world."
"I love you too," he said, shooting that adorable grin at me.
"I think this is kind of fun, that we can mess around with other people," I told him. "I've gotten into the whole thing, and it's made me want you more than I ever have." He didn't say anything, he just digested that. "Sean is a nice guy, and he's fun to be with, but if he becomes a problem for us, he's gone."
"Really?"
I rolled my eyes at him. "You remember when I told you about Carl, and how pissed off I was that you didn't get that he was a threat?"
"I got it," he said, irritated at having me remind him.
"If you're with another guy like that, I'm calling you on it, and you have to end it. Period. That works both ways."
"So if I told you that I thought Sean was a threat to us, that you were too into him and that I thought it would hurt our relationship, you'd stop seeing him?"
"Do you think that?" I didn't want to give him that much authority without knowing the outcome, which wasn't really fair, but I was doing my best to deal with this whole thing.
He pondered that for a bit. "No, I don't."
"Neither do I," I said, smiling at him. "Carullo looked guilty when I saw you two together in the caf. You been hooking up with him again?"
He got all nervous, and looked down, answering my question with his gestures before he answered verbally. "Yes."
"I'm totally OK with that."
"You are?" he asked, surprised.
"Yeah. I really like him. He's a nice guy," I said. "I don't see him playing bullshit games, trying to cause us problems. I think he just likes you, and likes being with you."
"For the record, he likes you too," Matt said.
"There's an idea," I said, raising my eyebrow and making him smile. The thought of a threesome with Matt and Carullo was really hot, and was making me hard. I reached down to adjust my dick and he grinned.
"I'll tell him you like him too."
"Do that."
"Hello Wade," I heard Father Tim say. I turned around to see him and Max looking great as always. I gave them both 'man hugs' while Matt greeted Tim the same way, but gave Max a much more meaningful embrace. They'd spent some quality time together in the past.
"It's good to see you both," I said. "Thanks for coming down here. I'm on a tight schedule, so getting over to the Mission would have been rough."
"Not a problem. We wanted to see JJ skate anyway." I led them up into the stands and gave them a chance to greet everyone, then dragged them a bit off to the side. I'd asked Tim here to talk about a plan I'd hatched in my mind, and I wanted to focus on that. Besides, there was a lot of tension in the group, most of it revolving around Will's ongoing battle with Brad and Robbie. I had to admire the spunk of that kid, taking on both of them at the same time. He was succeeding in making them look like complete idiots, while making himself look like a total teenager. I guess it was the same thing, I thought to myself humorously.
"Brad mentioned that he'd talked to you about expanding the scope of the Mission beyond just Hollywood," I began. "He said that recently you'd given that some thought and might be receptive to it."
Tim nodded thoughtfully. "I've done a lot of soul searching, and spent a lot of time praying about this. I really didn't want to get involved in a huge project, a big national campaign to expand our Mission, because I wanted to focus on what we're doing here. I don't want to short-change these guys, and we're making such great progress, I don't want anything to derail that."
"But you're thinking about it?" I prompted. I didn't have time for a long-winded epistle, and I sensed that since Tim was, first and foremost, a minister, that was entirely possible.
"I've done more than that. I've decided to do it. We can positively impact so many more lives, and make a much bigger difference if we branch out. Plus I think I've got a staff in place that can handle things here, so we won't be leaving our current guys in the dust." He pulled out some papers and handed me one, a brochure with a logo on it that said 'The Lambda Mission.'
"So this is your organization?"
"Well, it's not my organization," he said modestly, "but that's the name we plan to expand under." It was his organization.
"So where are you thinking of expanding?"
"Well, there are a number of good opportunities," he said. "We can really only go where we have someone in a position to run the Mission, a person who can provide leadership and organization to make it happen."
He still hadn't answered my question, so I got more to the point. "I'd like to work with you to open a center in DC."
"That's actually my best option right now," he said with a grin. "I've been approached by a young minister there: Jeremiah Haddock. He's an African American man who was drummed out of his church when he came out. He's been looking to make a difference, seeking a new purpose, and he's spent a lot of time here in Hollywood studying our operation."
"What would you need to open a mission in DC?"
"Well, we'd need a place to house the teens, and some money to fund the project. Once it's running, it can be largely self-sufficient because of district and federal aid. But getting it to that point can be costly."
"I've got a deal for you," I said.
"Go on."
"I've just acquired an old hotel in DC. It's in the Shaw neighborhood, close to Howard University, and has about 250 rooms. I have no idea what it looks like, or what kind of condition it is, but I'm sure it's not pretty."
"That would be a great area for a Mission," he said, then shut up, waiting for me to go on.
"I'd be willing to donate the hotel, along with enough money to renovate it and provide you with some working capital, with one condition."
"What?" he asked me suspiciously.
"The mission has to be named after my uncle, and his lover. It has to be called the Garrett-Stewart Mission." Matt snaughed at that then controlled himself.
"Why is that so funny?" Tim asked, even more suspiciously.
"My uncle was a really important person in my life. He was the first person I ever confided in that I thought I might be gay, and I only had the courage to do that because he was gay himself. His name was Roscoe Garrett. He put up with a lot of crap for it, especially from my family. He was a special envoy working on the peace plan in the Balkans, and he was killed in Bosnia when his vehicle slid off the road. His partner was with him, and died with him."
"I see," he said, but he didn't.
"My mother is a formidable woman; she's his sister. When he died, she hushed up his achievements, because he was gay, and a democrat," I said with a smile, getting a chuckle from all of them. "His lover was an African-American man named Jackson Stewart. They were an awesome couple, a couple who were a lot of fun to be around. There weren't many nights that there wasn't some sort of social gathering at their Georgetown home. After they were killed, my mother falsified the records to show that his lover wasn't even in the convoy with him."
"She did this because he was black?" Tim asked.
"No, my mother doesn't have a problem with black men," I said, just to get another laugh from Matt. It worked. "She just didn't want her brother outed so publicly."
"So is your primary motive here vengeance?" he asked.
That pissed me off, and it made me wonder if he was trying to get under my skin a little bit to see if I was sincere. I hid that under my smooth veneer. "Not at all. My uncle was there for me, and I never got to do anything for him. I'd like to do this, because he was a good role model for me, and because he was a loyal and honorable American who died serving his country. I think that the fact that his partner was black will be an added bonus in a city that is so racially mixed, and I think that may help make him a good role model for the young men who may ultimately occupy this mission."
He nodded thoughtfully, and then looked at me with a twinkle in his eye. "And this will really irritate your mother?"
"There is that added bonus," I said with a smile.
"I think it's a great idea Wade. I don't want to offend you, but I'd like to do a little research on your uncle, if you don't mind. I just want to make sure that before we put his name on our first Mission outside of Hollywood, there's nothing there that could cause us problems."
I could see where that may have been a problem for some, but not for me, although based on the fact that Max was basically family, I sort of expected Tim to just trust me. "That's fine. I appreciate good research," I said. I jotted down my uncle's name, and Jackson's as well, and gave him all the basic information I had on both of them.
We rejoined the group and Tim greeted Will before anyone else. "It's good to see you. You haven't been around lately. I hope you're alright."
"My dad fired my guard, and didn't bother to hire a new one for me, so I haven't been able to get over there," Will said to Tim. Brad bristled at this public denouncement. "It's a good thing I've gotten a lot of hours in already; otherwise it might impact my grades." That made JP's eyes twitch a bit, a sign that he was significantly concerned by that.
"Maybe we can find a way to help you get there," Tim said.
"That won't be necessary," Brad snapped. "We'll work it out."
"That's news to me," Will said to him, then turned back to Tim. "I'll be in Arizona this coming week, so maybe the week after that I can pick it up again."
"That would be great," Tim said.
"Stef," Will said, getting his attention. "I need to ask you for another favor."
"You need more money?" Stef asked playfully.
"Yeah. After I hired that car to take Wade to the hospital, I talked to them about taking me to school and back home again. I'm thinking I could have them take me to the Mission too. I need to get a quote, but can you give me the money to pay them?"
Brad seethed at that. "We'll have things worked out by the time you get back from Arizona. You won't have to hire a car."
"Maybe as a back-up plan?" Will asked Stef. "Sometimes he doesn't follow through on his promises." Tim and Max just looked confused by the whole thing, while Brad was livid at having been embarrassed in front of the family yet again, and in front of Father Tim.
"Look who's here!" Matt said, pointing down to where the skaters were. His comment was a useful distraction from the snippy battle we'd just been witnessing. I focused somewhat disinterestedly on that area, but my lack of interest changed significantly when I saw Tiffany and Jeanine talking to JJ.
I felt my insides churning over this, at seeing Jeanine and Tiffany here, together, in this milieu that had sparked their relationship in the first place. My mind made some rapid-fire assumptions: that Riley and Maddy were safe in Palo Alto, and that someone had flown them both down here for the day.
"Did you fly them down here?" Will asked Brad. I had a feeling that he knew Brad didn't, based on his tone.
Stef intervened to save Brad some anguish. "I thought it would be nice for them to see JJ skate."
Will smirked at Brad and Robbie, and they both braced themselves for his next comment. "That's right. You have to keep your plane all fueled up and ready so you can escape from us and run off to St. Bart's as soon as this is over."
"It's tempting," Brad told him calmly, "but we decided to postpone our trip."
"Until next week, when we're gone?" Will asked innocently again.
"No, we have to be in town next week," Brad said, and I almost saw him grimace at that.
Will laughed at that. "See, I told you you'd probably be in town since we were both gone. Soon as we get back, you'll be off like a rocket."
"We'll be home when you get back from Arizona," he said curtly.
"Is that just for Sunday, or the whole week?" Will asked, leaving that sit there like a dead carcass. He waited a few moments before he spoke again. "I'm going down to see Mom," Will declared.
"Why don't you let her spend some time with JJ," Brad said, and then seemed to regret it immediately. He should have; the impact on Will was hard. I glanced over at Stef and saw that he got it too.
"I think they'd both like to see you," I said hastily. "I'll go with you so they have someone to pick on."
"Thanks, Wade," Will said. His voice was a little off, as if he was a little choked up. As soon as we were out of their visual range, he paused and wiped his eyes. I put my arm around him affectionately, and then he surprised me by pulling me into a really intense hug. The emotions that flew through him, and into me, were like massive waves, not a bad analogy for Will. This stupid argument he was having with Brad and Robbie was taking a lot bigger toll on his psyche than anyone realized.
He pulled away from me and wiped off his eyes again. "I'm sorry about that."
"It's alright," I said. "I'm here for you."
"Thanks. Nice to know I have one person in my corner."
"I think Stef's been there for you too, if I'm not mistaken," I said, making him at least shrink his pity party a bit.
"But my dad's not."
"Look Will, you can't throw these high powered barbs at him and not expect to take a little return fire. You want things to be civil; you have to act that way."
"That's easy for you to say," he snapped. "How else am I supposed to get his attention?"
"What kind of attention do you want?"
"This kind is the only kind I seem to be able to get from him," he said bitterly. "I guess it will have to do."
"Well, when you blow up five of his cities and he turns around and nukes one of yours, you can't really be all that outraged," I said, using a military analogy in an attempt to be humorous. I missed that objective by a wide mark. What I saw in his eyes wasn't understanding, it was steely resolve. We made our way down to the area where all the skaters were hanging out, at least the ones who weren't on in the next round.
I stood in the background and let Will approach this triad of people who were important to him. Despite the fact that his mom and Tiffany were new arrivals, Will went to JJ first. Kind of like the way I always sought him out first after a hockey game, I thought with a smile.
"Hey there! You ready to close this thing out?" he asked JJ enthusiastically.
"Damn right," JJ said, with a cocky grin. "I picked up a few more fans," he said, giving Will a segue to greet his mother. She was still a bit zombie-like, but less so than before.
"Good to see you, Mom!"
"Good to see you too," Jeanine said, and seemed sincere if a little uncertain.
"Are you coming home soon?"
"I don't know," Jeanine said, slightly confused.
He gave her another nice hug. "Well, whenever you're ready, it will be nice to have you back."
"Thanks," she said. I gave her a pleasant greeting with a kiss on the cheek. JJ looked at her, worried, and then tried to focus her mind on skating by talking about his routine. That freed us to talk to Tiffany.
"So what are you doing down here?" I asked.
"Stef offered to fly us down for the day. Riley and Maddy are with the nurses, but Isidore is probably spending more time with them than the staff." Her tone told me how much she appreciated having Isidore around. It was nice of her to assuage any fears I had about Riley, and I was kind of surprised to find that I wasn't really worried about him at all. Tiffany was a good mother; she'd make sure he was taken care of.
"You escaped from the gilded cage," I teased.
She moved her arms as if she was flapping her wings. "I'm a free bird."
"You missed some major drama yesterday. I almost got thrown out of here," Will said.
"I heard about that. You gave Shane Jackson a snag. That boy's mind is about as strong as limp pasta," Tiffany sniped, cracking us both up. "He's got all the skill he needs, but none of the mental stamina it requires."
"Mental stamina?" Will asked.
"Yeah. The same kind of mental stamina it takes when you surf, when you have to totally focus on what you're doing," she said to Will. "And add to that the ability to persevere even when you fuck up badly. You do a jump and land on your ass, you have to get up and go on with your program as if nothing happened. You have to blind yourself to bullshit from others, and just focus on doing the best you can. That takes a strong mind."
"I guess it does," Will agreed thoughtfully, and glanced over at his brother with newfound respect. Then he turned back to Tiffany, and we could both tell he was going to give her some shit. "Gee, I thought you just had to look good in tights."
"That helps too." She followed Will's eyes across the room, where Shane was standing next to his mother. "He certainly has that covered."
"He is kind of hot," Will allowed. I was totally disinterested in Shane Jackson. He had that short, skinny look that some guys found hot, but didn't really do it for me. That, and the fact that he was an adolescent, pulled him firmly off my radar screen.
"Rumor has it he plays on your team," Tiffany said, raising an eyebrow.
"He's gay?" Will asked.
"Rumor has it," she said. "He was pretty tight with one of the other skaters, and it got a little obvious, so they were separated."
"Are you kidding me?" I asked. "If you can't be gay in figure skating, where can you be gay?" Will chuckled.
"Very funny," Tiffany snapped. "The Association takes the moral character of their skaters very seriously." I could see the pain this conversation was causing her, the recollection that her own sexuality had cost her her own career.
"Sounds like a recipe for a bunch of repressed closet cases," I said sadly.
Shane and his mother were walking toward us, and we instinctively braced ourselves for their onslaught. They strutted up to us and paused.
Will was the first one to say something. "You look really good today, Shane."
"What's that supposed to mean?" his mom snapped.
"It means that he looks good," Will said sincerely.
"You planning to ruin this outfit too?" she demanded rudely.
"I wasn't talking about his outfit," Will said, then winked at Shane. I tried not to laugh, but I'm sure a small smile was showing. Shane basked in Will's attention, but only for a moment, when his mother cut that short.
"You stay away from my son!"
"It seems to me that you're the ones who walked up to us," Tiffany said. "I'd say that you're harassing us."
"When did you get back into town?" she asked Tiffany snidely.
"I just came in today, to watch your son implode on his long program."
"He's doing just fine, now that he's got a new coach."
"He doesn't need a new coach, he needs a new mother," Tiffany said coldly.
"Bitch," Shane's mom said as she grabbed Shane's hand and dragged him off. It was funny to see Shane glance back at Will, and even funnier to see Will wink at him again suggestively.
"Knock it off," Tiffany said to Will, slapping him on the arm.
"What? He's hot."
"Yeah, and he's actually Will's age," I added, teasing him. "We always try to encourage him on those rare occasions when he finds a guy who's less than two years older than him."
Matt came wandering up and greeted everyone. He didn't spend much time with us; he focused on JJ, which was really cool. But JJ's time for socializing was over, so the five of us wandered into the stands.
"You missed Will's play on Shane Jackson," I teased.
"Dude, his ass is so mine," Will joked. Will led Jeanine and Tiffany up to where our crowd was, while Matt and I wandered out to the concession stands to get some nasty food.
"You missed some major drama in the stands," Matt said. "Claire got there just in time to break it up."
"Really?" I enjoyed gossip as much as the next guy.
"Yeah. Brad bitched at Stef for giving Will money, and said he was undermining them."
"So what did Stef say about that?"
"He really went off on Brad and Robbie. Told them they needed to pull their heads out of their asses."
"About Will?"
"Yeah."
"Then what did Claire do?"
"She showed up and started giving Stef a bunch of crap about his shirt."
"So this lasted all of a minute?"
"Yeah, but it was a drama-filled minute," he said, joking, then got serious. "Dude, what's Will's deal? He's seriously taking on Brad and Robbie at the same time? He's going down."
"I'm not sure if he's taking them on, or if they're taking him on, but regardless, I think you're wrong."
"How?"
"He's not going down, they are." He looked at me funny. "Dude, he'll make their lives total hell."
"He already has," Matt said.
"And it seems that, for at least part of it, they deserve it." I wasn't enjoying this conversation, because it put me in a position at odds with Brad, who I considered to be a very good friend. But I didn't think he was handling this thing with Will very well, and I had a feeling it would bite him in the ass, and probably pretty hard.
"They have all the control," Matt said.
I laughed at that. "Are you kidding me? Control over a teenager? That's like saying you can herd cats."
"Brad's saying that if he doesn't stop being such an asshole, they're going to have to crack down on him, lay down the law," Matt said.
I shook my head sadly. "He will eat their lunch." Matt looked at me, amazed. "They're rarely home. They'll have him grounded, and home all the time. He's a bright kid. Shit, they'll probably end up with a rattlesnake in their bed."
"Dude, you hate snakes."
"No shit. That's why I don't pick battles with 14-year-olds." I sighed and looked out at the rink for a minute. "This is really hurting him. I mean really hurting him."
"We can't fuck up Riley like this," Matt said with a nod. We walked up to the stands and I sat next to Will, just to calm him down and to make him feel loved.
We watched as Shane Jackson came out to do his performance. "Dude, he does have a cute ass," Will joked, making me laugh. "Look at how nimble he is. You think he could lift his leg up that high in bed?" Matt had leaned in to listen to him as well, and that was more his brand of humor than mine, but I laughed anyway.
"Dude, some guys are so nimble they can suck their own dicks," Matt told him. "Maybe he can blow himself while you fuck him?"
"Knock it off," I said, shutting them down. Shane actually did really well, well enough that if JJ didn't do a good job on this program, he may just fall to second place.
We were all on edge when JJ came out, even though we clapped for him enthusiastically. We made quite a contingent, but I was impressed to note that there were other people clapping as well. I didn't really realize that JJ would have fans, but evidently, he did. He went into his starting position and looked out into the audience, but with a slightly glazed look. He wasn't focusing on the crowd; he was focusing on the job ahead of him. The music began, and so did JJ, moving so perfectly to it that it was truly a work of art. We watched him jump, twist, and spin, all in what seemed to be a perfectly planned and executed performance. He finished to the music just in time, ending up in the center of the rink, and this time the applause was deafening. The first one on his feet, clapping furiously, was Will. There was a lot of love between these two brothers, who were so different.
The scores came out and JJ had clearly won, and that led to another round of cheering. It was a big day for the family, and for JJ, but the conflicts that remained there were really scary. I hoped that Brad and Robbie would put some work into finding a solution.
Copyright © 2013 Mark Arbour; All Rights Reserved.
34

2
Story Discussion Topic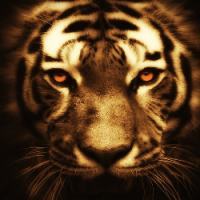 Open Club · 132 members · Last active
A fan club for Mark Arbour to chat about his stories
---
Chapter Comments