Paternity - 75. Chapter 75
December 1, 2000
Escorial, CA
Will
I walked into the Great Hall with Stef and ran into Wade. He was walking with an older lady who must be his grandmother. "Hey!" I said enthusiastically, and all but lunged at him.
"Hey there, little brother!" he said, and gave me a really warm hug. "I heard you were coming up here."
"Thought I'd see you play hockey," I said.
"Will, this is my grandmother, Eulalie Garrett," he said. "Nana, this is Will Schluter."
"Nice to meet you, ma'am," I said politely, as I shook her hand.
"It's nice to meet you too," she said pleasantly. "I've heard a lot about you."
"Uh oh," I said, looking at Wade, pretending to be nervous. I wondered how much he'd told her about me and my issues.
"This is the kid that thinks he's 25 when he's 14, right?" she asked Wade. Evidently, he'd told her quite a bit. That didn't make me mad; instead, it told me how much Wade must trust her.
"He's the one," Wade said, chuckling.
"I'll bet you and I are going to get along great," she said, and she was so warm and pleasant her demeanor just enveloped me.
"That will be a nice change," I joked. "I don't always play well with other family members."
"Me either," she said. "Anyway, it's nice to meet you. I'm off for a ride."
"Want some company?" I asked.
"Well that would be lovely," she said.
"I have to go to the rink. I'll see you later," Wade said. "My father is going to the game too. Keep him company, alright?"
"He's here?" I asked. He nodded. "Sure. I'll do my best to entertain him."
"I'm sure you will," Wade said dubiously.
"So with your grandmother and dad both in the stands, don't turn into a puck hog like you did last time you wanted to impress someone," I said to him with an evil grin.
"I'll keep that in mind," he said, slightly annoyed. That was fine. He'd remember how he'd played when Sean was in the stands, and what a crap game that turned out to be, and he'd internalize it. I walked his grandmother out to the stables.
"I think you ticked him off for a minute," she joked.
I shrugged. "For a minute. Wade is an awesome player. He's the guy who makes the plays happen. When he tries to showboat, it doesn't work for them," I told her, sounding like a hockey sage, when I wasn't. She just nodded.
"They're making me ride the mares for a couple of weeks until I get my strength back," she grumbled. "Then I'm going to show that stallion a thing or two."
She was short and slight and old, and it didn't take much to visualize Charger tossing her off him and right on her ass. "Now that I'd like to see."
"You come up here next weekend, and I'll ride that little snot perfectly. He's just been spoiled," she said. We put on our riding tack, and I mounted Charger, who was pretty restless.
"Guess he hasn't been getting much exercise," I noted, as I worked to manage him.
She watched me, even as she rode the mare. "Tighten the bit in his mouth and use your legs more. He knows he's the boss, not you," she said.
I did as she said, and he bucked a bit, fighting back. "He's pretty spunky."
"He's a horse. Make him do what you want him to. Don't give in for a minute, or he'll be taking you for a ride, instead of the other way around," she said.
"How do I do that?"
"Pretend that he's someone who's really pissed you off, and won't do what you want him to do," she added helpfully.
That was easy. I mentally transformed the horse into Robbie, and then JJ, depending on my mood. Suddenly I wasn't willing to let this horse just run wild. This time, he was going to do things my way. I felt power surging through my body, the power that comes from being in control, and that transmitted itself through my legs, and through my hands. We trotted out onto the open acreage, side by side. "Wow. That really worked," I said.
"You're doing a really nice job," she said. "You're good with horses."
"Thanks," I said. "So are you. I can't believe you were locked up not more than a week ago, and here you are trotting around."
"There weren't many weeks of my life that went by where I wasn't riding a horse," she said wistfully. "It was my escape, a way to exercise and get away from things."
"It still works like that for me," I told her. "I got into riding more after Wade moved in here."
"He's been a good influence on you," she said, an odd statement from her since she hadn't been around for the past four years.
"Yeah, he has. And he's one of my best friends," I said sincerely.
"Everyone was all wound up about you and your mother. You hired a lawyer and you're making everyone mad," she said.
"I think it's reasonable that I have a say in how she's being treated," I said lamely.
"From what I gathered, everyone was pretty surprised you even gave a damn."
I thought about what she said, then paused to stare at this woman who seemed to have a pretty good idea of what was going on, even though she'd technically been senile up until Thanksgiving. "I guess I'm kind of surprised that I give a damn too." We said nothing for a bit, just rode on. "I think that even if we don't love each other, I have an obligation to do what I can to help her."
"Now you sound like Wade," she said. She chuckled when she saw how much I appreciated that compliment. "I've found that obligation is sometimes the way he masks what he really feels. He'll do something he really wants to do, but he'll make it seem like it's something he has to do."
"Everyone in my family, or at least the guys, has these really twisted relationships with their mothers," I said, opening up to her for some weird reason. "My father's mother killed herself when he was just a kid and she blamed all her troubles on him. Robbie won't even talk to his mother because of how she reacted when she found out he was gay. Darius hated his real mother, who was basically on crack most of the time, and when she finally dried out, her big objective was to rip him and JJ away from the only home they really knew. And JJ has this deal with my mother where they just feed on each other and make each other angry."
"That's not a very happy history," she said.
"It's not. If it weren't for Aunt Claire and Grandmaman, I wouldn't have women in my life who cared about me at all. Well, sometimes Tiffany lets on that she likes me, and sometimes Stef acts like my grandmother," I joked, cracking her up.
"So why are you getting involved with your mother and her situation now?"
"Because I don't want to have that kind of baggage that Robbie and my father have. I don't want her to lose it, and do something really horrible, and think that I didn't do anything to try and help her out. If I sit there and she implodes, I'll feel guilty about it," I told her.
"I'm finding that there's a point in time where people have become so untrustworthy, you have to give up on them," she said sadly.
"I agree with you. And I was there. But I've spent some time with my shrink, and he keeps pointing out that it's not fair to judge someone who's in the middle of battling with a major mental illness. He said it's like getting mad at an athlete who's fighting cancer, for not performing like he would if he were healthy."
"So when do you finally give up on them?" she asked me.
"I don't know. I guess when there aren't any other reasons to overlook how they act."
She nodded. "That's where I am with my daughter." I didn't know enough about Wade's mother to really comment on that, other than what I'd heard him say, but I tended to agree with her. "I spent this week meeting with lawyers, doing everything I could to cut her off from my money, and from my husband's money."
"Do you think it will matter?" I asked.
"It will matter, but probably not as much as I hope it does. She's got plenty of resources of her own, but it will certainly limit how much money she can mass together when she's planning one of her evil schemes." Her bitterness was unmistakable, and it reminded me of how I'd felt about my mother when I'd just gotten back from Norway.
"I kind of wonder if this stuff I'm doing, forcing them to let me and my brother Darius into her recovery plan and all that, will end up making any difference," I mused.
"I think that both of us are in the same position. We have to do what we can, and hope it's enough."
"Makes sense," I said. We rode on for a little bit longer, just talking about the land and horses, until the fading light made us head back. "I enjoyed our ride," I told her as we walked back to the house.
"I'll bet I enjoyed it more," she said with a smile, making me wonder if she was referring to our conversation or the ride itself.
I went downstairs to clean up and take a quick shower. I called Tony but he didn't answer, so I left a message. God, it would be good to be with him right now. I took a few minutes to beat off, thinking of the last time we fucked, then went up to meet everyone and head to the rink.
Aunt Claire and Uncle Jack were there, so I greeted them in a friendly way. "I hear you're stirring up more trouble," Uncle Jack said with a smile.
"I was under the impression that was my job," I said with a grin.
"And you do it so well," Aunt Claire said, teasing. "I hear we're going shopping tomorrow."
"You're going?!" I asked excitedly. "That's awesome!"
"I have to save you from a fashion disaster, so I can't let you go with just Stef."
"It is good that you will be there," Stef sniffed. "He will need some clothes that make him look like a Palo Alto Republican." Jack laughed at that, while Aunt Claire pretended to be annoyed.
Wade's father came strolling into the Great Hall, which was our cue to stop making jokes about Republicans. Even though he had that gregarious façade on his face, he seemed nervous and lost here without Wade around. I walked right up to him, just like Wade would have done. "Senator, I'm Will Schluter," I said. "I don't know if you remember me."
"I remember you, Will," he said affably. "It's good to see you again!"
"Wade asked me to be your guide tonight," I told him, smiling politely.
"Well that was one of the nicer things he's done for me since I've gotten here," he said. We went in two separate limos, since Wade's dad was leaving right after the game. "Why don't you join us," he said, inviting me to ride with him and Wade's grandmother.
I sat facing them, pretending that I wasn't there. We rode down the long drive in silence, until Wade's grandmother finally spoke. "Jeff, don't go feeling guilty about this divorce thing."
"It's like I'm kicking her when she's down," he said glumly.
"For her, that's a prime strategy. Weaken your opponent, and then move in for the kill. Or better yet, find a weak target to begin with," Mrs. Garrett said bloodlessly.
"Well, I'm not doing it because of this recent situation anyway," he said. "Personally, I think we're all safer if you're locked up."
She laughed. "Maybe that's true. Good luck getting me into a place like that again."
"If you wouldn't have found out that Mrs. Garrett was being held hostage in the home, would you have still divorced your wife?" I asked. It had been more of a stream of consciousness thing, and they both looked at me as if just realizing I was there. "I'm sorry. It's really none of my business," I added hastily.
The senator smiled. "That's a good question, Will. We're having a conversation in front of you, so that makes you part of it. To answer you, I don't think it would have made a difference." I let him think about that, while I thought about my situation with my mother. Would I have had a different relationship with her if Norway wouldn't have happened? Probably, but it still would have been a bad relationship. It really didn't make things that much worse; it just exposed how bad things were.
We got to the rink after the others because our driver went only slightly faster than Michael. I tried to pretend not to be annoyed, and just chatted away with Wade's relatives, pointing out sights along the way. Everyone was already seated, and they'd saved spots for us. Senator Danfield sat next to Grand, and Mrs. Garrett sat on the other side of him, with Claire next to her. I sat behind them.
We cheered loudly for the players when they came out on the ice. Wade was in the starting lineup, and had his name announced, as was Matt, so we really yelled for them. They were playing Loyola-Marymount, and fortunately those guys weren't all that good, so it gave the Cardinal a chance to really shine. We were only three minutes into the period before Stanford got the first goal, and of course, Matt was the one who scored it.
"He's really good," Mrs. Garrett said.
"Matt is good," I agreed, sticking my head between the two of them. "I've watched him a lot, and he's the bomb at getting that last minute shot past the goalie. But to do that, he has to get set up. Watch Wade. He's the best guy on the team for that. He'll spot Matt, or one of the other guys, and pass it to them, just where and when they need it."
"He makes the plays happen," the senator mused.
"Right," I agreed. "That's why when you look at their stats," I said, pointing at the program, "Wade has more assists than anyone on the team, even though he doesn't have as many goals."
"Interesting," the senator said, and shared a meaningful look with Wade's grandmother. "He's not vain. He doesn't need the spotlight."
"Unlike his father," she joked. He laughed.
It was during the second period that Wade made his first goal of the game. He and Klip were racing toward the Loyola net, with a Loyola defender right on Klip. He passed it to Wade, who kept the puck just long enough for Klip to shake off the defenseman covering him, then flipped it back to Klip. Klip took the shot, but their goalie managed to block it with his pad. It bounced back and landed right in front of Wade, who flicked it a little to the left with his stick to confuse the goalie, then backhanded it in, right over the goalie's shoulder pad. The buzzer sounded and we all cheered like idiots.
"Sometimes he makes the goal himself," the senator observed proudly.
"Cardinal goal scored by Wade Danfield!" More cheering. "Assisted by Chris Kilpatrick!" There were more cheers, but not quite as loud, as befitted an assist.
There was a face off with an icing call, which gave them a lull while they got everyone back to the blue line. The announcer chose that moment to rock our world. "Ladies and gentlemen, we are honored to have here with us tonight Wade Danfield's father, Senator Jeff Danfield, from the state of Virginia!" People looked around and clapped politely, even though he was a Republican in a Democratic haven. The senator stood up and smiled and waved, then sat down. I noticed that there was a guard on one end of our row, and another guard was at the other end, to presumably securely encase the senator.
"No more walking around the ice rink like last intermission," I said to him.
"Yep," he agreed, grinning ruefully at me. "I'll try to avoid going to the bathroom."
"If you do, you'll get an escort," I told him, nodding at the guards. I wondered if I'd get an escort. I had to wrestle my mind away from that scenario, where one of the studly guards went to the bathroom with me and we snuck into a stall and had wild monkey sex.
During the second intermission a few people came up and greeted the senator, but we had pretty much encircled him, so it took a bold person to break through to him. Stanford ended up winning the game 4-1; a nice victory.
I was trying to figure out what to do next. Normally we'd just go wait in the lobby for the guys to come out, but I wasn't sure if that was what Wade's dad had in mind. I was saved from my uncertainty when I got a text message from Wade. "Wade wants you to go down to the locker room and meet the guys," I told him. "You can't go," I said to his grandmother playfully.
"Nothing I haven't seen before," she grumbled, but didn't push the issue.
"I'll show you where it is," I said. I led him down the stairs and through the doors you weren't supposed to pass through unless you were a player or a coach. We went up to their locker room door and I paused, wondering what to do.
"I think we can go on in," he said, and pushed past me. I followed him into the locker room, recoiling at the nasty smell that assaulted my nostrils. I'd been in locker rooms, but this one smelled especially rank. The coach was in the middle of some rant, but he stopped short when he saw Wade's father.
"Hey guys, this is my father," Wade said. He went around and introduced every one of them, and the senator dutifully shook their hands. I tried not to get a raging erection at seeing these guys in their various stages of getting changed. One guy turned his back to me, showing off his muscular ass framed by his jock strap, then bent over to take it off. I felt my dick rising, even as he sauntered off toward the shower.
"This probably isn't the safest place for you to be," Matt whispered in my ear, and then gestured at my tenting pants. I blushed furiously and turned away to adjust my hard-on. He laughed and then went to say goodbye to Wade's father.
And then it was like just the three of us – Wade, me, and his father – in this room full of naked men. "Thanks for flying out and telling me about the divorce," Wade said.
"It was a good visit, and I had a great time at your game," his dad said. "I'll have to try and do this more often."
"You're always welcome," Wade said, and gave his dad a nice hug.
"I don't think you'll be able to find someone to take such good care of me next time, though," he said, smiling at me. I blushed, and Wade chuckled.
"He'll probably be around. Will's moving up here after Christmas," Wade told him.
"Well that is good news!" he said. With that, I led him out of the locker room, through the lobby, where he said goodbye to everyone, and out to the waiting limo. He gave me a warm handshake, got in, and he was off. He seemed like a nice enough guy, but I felt a sense of relief now that he was gone. Keeping a senator happy was just a little stressful.
I went back to the lobby and waited for the guys to come out. I saw Wade saunter out, and he headed right over to me, just like he always did. "Thanks for taking care of my dad," he said.
"Hell, you watch out for my dad, it's the least I can do," I joked. "He was easy. A nice guy."
"He can be," Wade said cryptically, and then went on to talk to everyone else.
I felt two arms grab me from behind and lift me up. I turned around to find Matt grinning at me. "Dude, stop it or you'll make me hard again," I joked. He laughed and put me down.
"We're going out to dinner. Wanna hang with us?"
I tried to be all cool and not smile, but that wasn't happening. "Awesome!"
I walked over to Stef and put my arm around him. "I'm going out to dinner with the guys. Matt invited me."
"Have a good time. Call if you need a ride," he said simply. I hadn't asked him for permission, and he wasn't giving me permission. This was what emancipation had done for me. Instead, I was being courteous, letting him know what I was doing so he didn't worry, and he seemed just fine with that.
"So my dad didn't cause you any problems?" Wade asked as I walked out to Matt's GMC with them.
"No, he's easy. Your grandmother…now she's a whole different story." He laughed at that. "Your dad was talking to her about feeling guilty for kicking your mother when she was down, with this divorce thing," I said.
"It's the only way you win with her," he said bitterly. "You have to create a perfect storm to topple her."
"I think that's pretty much what your grandmother said," I agreed. He asked me about our ride, and I told him all about that. We got to the restaurant, some Italian place that had great food and hot waiters that reminded me of Tony. I had a really good time.
"We're going to a party," Klip told me. "You want to tag along, you can."
Part of me thought it was a bad idea, since I'd just gotten emancipated and I didn't want to fuck up, but just going to a party wasn't a bad idea. Drinking at the party may be a bad idea, but maybe I wouldn't drink. And maybe cows would fly out of my ass. "Sounds like a plan," I said. I rode with him and some of the other guys back to campus. This time the party was at a fraternity house. I was kind of surprised that they allowed other guys to show up, but evidently it was a big party, and the brothers were allowed to invite friends.
I hung around with Klip and the other guys on the team for a while, because I didn't know anyone else, and copped a good buzz from the beer. I decided to go outside, smoke a J, and check my messages. The more I drank, the hornier I was getting. I had hoped that Tony would call me back, but there were no missed calls or text messages from him.
I walked through a room with couches and chairs, and about shit a brick when I saw Tony. He was on a couch with a hot girl, staring onto her eyes. Then he started making out with her. I watched his hand move up under her blouse, gently playing with her tits, and then watched as her hand moved along the leg of his pants to where his hard cock was outlined against his left leg. He must have felt my eyes on him, because he broke off the kiss and glanced in my direction. Our eyes locked, and I just remembered in time to throw my shields up so he couldn't read beyond them. I winked at him, and then went outside.
I found a quiet corner and lit my J, inhaling the smoke and the welcome, numbing high that followed. I felt tears in my eyes and that pissed me off, so I pulled my knees up and buried my face in them, just to dry my eyes off with my pants. I had no right to be upset with him, or upset in general. I fucked around with other people. We had no commitments. In fact, we'd made a point to emphasize that we had no commitment to each other. So if that was the case, why was I so upset? Why was I out here, crying like a pathetic douchebag? Because I had seen the way Tony looked at that girl, and it was no ordinary look. I'd watched them make out, and I knew him, and how he worked. He was really into her. He had some serious feelings for her.
So somehow, out of all of this, Tony and I were supposed to really only care about each other, and just fuck other people, I thought to myself cynically. That was so ridiculous; I laughed out loud, and then looked around nervously to make sure no one had heard me. What a stupid premise. I'd mentally decided that's how it was, without thinking that Tony doesn't operate that way. He's a commitment kind of guy. It was only a matter of time before he found someone he liked and I was tossed to the curb. I cursed my naiveté, and used that as a way to beat myself up, to toughen myself up so it didn't hurt. I spent the better part of an hour out there, getting stoned, and getting my head back on straight. There would be no drama over this, I vowed. I would be Tony's friend, and be polite to this girl he liked, and I'd leave him alone.
That was all fine and good, but that didn't stop the sadness inside of me. I went back into the house, and thankfully, they were gone. I cared about him. I'd told my dad that of all the older guys I fucked around with, he was the one that lit my fire. My body craved his attention, and my psyche craved the intimacy that went with it.
I walked out front and saw a big guy I recognized. I forgot his name, but he was a friend of Matt's. The guy was massively huge, and had to be a football player. He was really fucked up, and some guys were messing with him. They threw a beer at him and he went to grab it but missed, and it hit him in the head. "You fuckers!" he yelled, and got up to go after them, but just stumbled.
They threw another beer at him, but I was close enough to jump forward and grab it. I hurled it back at them, hitting one of the guys in the back. "Asshole!" he said, and started to walk toward me in a menacing way, but then remembered that even drunk, this hulking guy could probably flatten them. They walked away.
"Thanks," he said, then burped, cracking me up.
"You need some help?" I asked. He looked at me strangely, and then shrugged. He put his arm on my shoulder and told me where to go. I helped him back to the dorms, the same one that Matt and Wade had been in, the same one that Gathan was in, but in a different part of the building. I had my arm around him, and he had his around me. I could feel the heat emanating from his massive body, and the moisture on his shirt from the sweat and the beer that those guys must have poured on him.
"Dude, I reek," he said, cracking me up.
"You don't smell so bad," I said, daring to flirt just a little bit.
"Your nose must be all stuffed up," he said. He had an east coast accent that was so brash. Combined with his deep voice, it made him seem like about the most masculine guy I'd ever met. We got back to his room and he unlocked the door, then I helped him in. He pulled off his shirt, undid his pants so they fell to the floor, and then collapsed back into his bed.
I laughed, helped him pull his socks and shoes off, then I pulled his pants off all the way. He pulled his underwear off too, pushing them down until I pulled them off as well, then he collapsed onto his back. He lay there, one arm draped over his eyes, the other by his side. His legs were spread, exposing his nice big balls, and his cock, which wasn't hard, but wasn't limp either. The hand by his side moved up and played with it for a little bit, then let it go. It was a little harder now.
I sat next to him on the bed and swallowed hard, then put my hand on his chest. "You need anything else before I go?" I asked.
"Who says you're going anywhere?" he joked, and pulled me down to him, so my face was smashed into his rock-hard chest. I moved my hand gently across his abdomen, while I gently kissed his nipple. "Yeah," he moaned, and put both arms behind his head, giving me permission to explore his body. I started licking my way down his torso while my hand led the way. By the time my hand got to his cock, he was hard. He had a nice size cock: not too long. I moved my mouth down and started blowing him, while I stroked his balls with my free hand, his pungent, masculine odor wafting into my nose like an aphrodisiac. He lifted his legs up a bit, a subtle hint, so I moved my hand down to his taint. He really moaned then, pulling his legs up to give me even more access.
He reached into his drawer and tossed me some lube. I spread it on my fingers, and then pushed one gently into his ass. "Fuck yeah," he said, and started gyrating his hips, thrusting them alternately into my mouth and back into my finger. I pulled my finger out of his ass, and then pushed back in with two. He really liked that. It was weird, like he was in his own world, just letting my mouth and my fingers pleasure him. He moaned loudly, thrusting back and forth, until he let out a pretty loud moan. I tasted his salty essence as he shot his load in my mouth, and focused on milking him dry, pulling out first one finger, then the other, as his orgasm subsided.
"Hot," I said. He pulled me up and gave me a nice kiss, a really nice kiss, then passed out. I snuck out of his room, cleaned up in the bathroom, and then called Escorial to get a ride home.
Copyright © 2013 Mark Arbour; All Rights Reserved.
Story Discussion Topic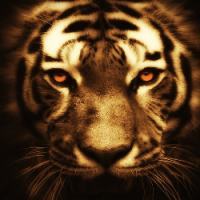 Open Club · 132 members · Last active
A fan club for Mark Arbour to chat about his stories
---
Chapter Comments