Paternity - 96. Chapter 96
December 31, 2000
Escorial, CA
Will
I was walking to the kitchen when I almost ran into Marie. I managed to pivot my body just in time, which made me careen into the wall like a total dork. "Watch where you're going, dumbass," she said.
"Hey," I said pleasantly, ignoring my clumsiness. "What are you doing here?"
"I just came up to see if things were all set up for tonight," she said. I felt kind of bad about that, since I hadn't really worried about our party at all.
"Are they?"
"I'm working on it," she said, a little pissed off.
"Sorry. I should have been helping you plan this out. I've been busy."
"No big deal," she said, relenting. With Marie, if you fucked up and said you were sorry, she was pretty forgiving. "Let me go over this stuff with you, to make sure I didn't miss anything."
"As long as you can do that in the kitchen," I said with a smile. "I need to eat."
We got to the kitchen and they started making food, mostly for me. Marie ignored the activity around us and dove right into the party details. "A lot more people are coming than you met at Thanksgiving."
"Cool," I said. It would be good to party with the people I'd be going to school with in a few days.
"All the people that you met at Thanksgiving will be there. Ferris wants to get in your pants."
I chuckled. "I don't know. There's something about that dude that makes me nervous."
"What?"
I shrugged. "I think it's the way he and Noah don't seem to like each other."
"They're friends," she asserted.
"Yeah, but something happened there, and I don't know what it is. Noah avoids him like the fucking plague."
"Oh. That," she said.
"What?" She just smiled, and tried to change the subject, but I wasn't going there. "Seriously, what happened?"
"Get Noah to tell you," she said.
"I want you to tell me," I said firmly. She did this shit, where she'd give me pieces of information, or let me know that she knew something, and then she'd shut down and not spill it.
"It's not my place to talk about other people's business," she said, pretending to be all self-righteous.
"Then don't tell me that you know, and I don't. All you're doing is taunting me," I snapped.
"How about if I don't tell you shit, and you can figure everything out on your own?" she demanded, and now she was mad too.
"That's what happens anyway," I said, being a dick. She glared at me, and got up to leave, and that made me feel bad. "Look. I'm sorry. You're just driving me fucking nuts with all this stuff."
She sat back down and looked pensive. "Half the fun of meeting people is figuring them out. If I tell you all about them, you won't get to do that. Plus, you'll just take my opinions of them and make them your own."
I blinked at her when she said that. "Dude, I so don't work that way."
"What if I'm wrong? What if I tell you all about Noah, and then you don't like him, but what if I was wrong?"
"That's not going to happen." She challenged me with a look. "You're too good at judging people to fuck up that bad."
"Oh, so now you're going to be all charming," she said, almost flirting.
I smiled, but then got serious. "Here's the deal. For you, it's an exciting adventure, figuring people out. For me, it's a fucking nightmare. I feel like I walked into a movie that's already half over. I don't know the stories with all these people, and it just confuses me."
"I didn't think about it like that," she said.
"You guys are all moving forward, while I'm stuck trying to piece together what's happened." I looked at her earnestly. "This is pretty stressful. I need you to make it easier for me."
"You don't seem stressed out," she accused.
I rolled my eyes. "I'm a good actor."
"Alright, I'll tell you what I know. Ferris had a party, and Noah was trashed, so he spent the night. Noah passed out, and then woke up in the middle of the night to find Ferris blowing him."
"Seriously?" I asked. She nodded. "I wondered why Noah was so tripped-out when I told him he could stay over." Now his reaction made so much sense.
"Ferris claims Noah was hitting on him all night. He said Noah was totally leading him on. And he said that even after Noah woke up and kind of freaked out, he let Ferris finish blowing him," she said with an evil grin. "He thinks Noah's a big closet case."
I shook my head. "I don't think so."
"Maybe Ferris is more his type, and you're just not closing the deal," she teased.
"As if," I joked. "What do you think? You think Noah's gay?"
"Maybe he swings both ways," she said. "He seems pretty into girls."
"He's probably just horny, and maybe a little curious," I concluded. Now, all of the issues with Noah seemed so clear.
"Ferris thinks Noah likes him, but just doesn't want everyone to know he's gay," Marie said.
"You've been keeping all of this drama from me?" I asked, almost in a bitchy tone. "You knew what was going on and didn't tell me?"
"We already talked about that," she said, warning me that I was close to pissing her off again.
"Noah doesn't like Ferris," I asserted strongly. "At least not like that." I wasn't sure if Noah liked Ferris as a friend or not. It didn't really seem like it, since he avoided Ferris as much as he could. But I was sure that Noah wasn't romantically interested in Ferris.
"How do you know? You haven't spent much time with them together, and you hardly know Ferris at all."
"When's the last time Noah and Ferris hung out together, just the two of them?" I asked.
"I don't know," she said, and shrugged. "Probably not since Noah slept over, as far as I know."
"Noah doesn't like Ferris. If anything, he's pissed at Ferris. He probably just wants to forget the whole thing, but I'll bet Ferris keeps reminding him about it."
"How can you be so sure?"
"That's how a straight dude's mind works."
"So why did he let Ferris finish him off?"
I laughed. "Because it felt good. I'll bet Noah woke up, hella freaked out, but his hormones kicked in, and he went for the ride."
"Then he liked it."
"Duh. Most guys like getting blown. But that's like Ferris assaulting Noah." She made to object. "Ask yourself this. Do you think Noah would have let Ferris blow him before they went to sleep?"
"I don't know. Probably not."
"So if you let some dude pass out in your room, and you woke up and he was messing around with you, would that be OK?"
"No," she said reluctantly, because admitting that meant admitting I was right. "So you're the expert on straight dudes?"
"I'm the expert on dudes, period," I joked. "You ever meet my friend, Ryan Grafton?"
"No, but I heard all about him."
"He's like my reference guy for straight dudes," I joked. "I know how he thinks; he would have reacted the same way that Noah did."
"Yeah, but Ryan's not Noah."
"Then maybe I'm wrong," I said. I wasn't, and I knew it.
We focused on eating for a bit, and then she looked at me for a second before speaking. "Nope, I think you're right." We ate for a while. "So now Ferris can focus on getting in your pants."
"He's so not my type."
"Why? You don't like cute twinks?"
"I like cute twinks," I said, remembering Shane, and then remembering all the shit that he'd been through. "And it's not that I don't like Ferris. I just don't want to fuck him."
"Since when are you so picky?"
"That dude is high-maintenance," I concluded. "He'd drive me fucking crazy if I went out with him."
She laughed. "Just being friends with him is a lot of work. I get what you're saying."
"Dude, is he going to bug the shit out of me?" I asked. I could see him targeting me, and then making my life miserable, stalking me and shit.
"He isn't as into you as he was with Noah. Or with Marco."
"Marco?" I asked.
"He was this Brazilian dude who went to school here last year. He went back home last June. Ferris was totally into him."
"Was Marco into Ferris?"
She shrugged. "I don't know. They hung out all the time, but I don't know if they were together." We moved on from that, and now that Marie seemed to understand how my mind worked, she gave me a brief description of her friends, and who they'd been with, or been into. After she did, I found that I was looking forward to the party a lot more than I had been. "There's one more thing."
"What?" I asked nervously.
"Ella and Darius decided to hang out here tonight. Carter Watkins is having a party, and they aren't going to that one."
"So most of their friends will be there," I observed.
"Not all of them. Carter's a dickhead, so there're quite a few people who don't like him."
"We're the alternative party for those people," I said, getting it.
"Bingo," she said. "Kyle Stride will be here." She said that as if I was supposed to know who he was.
"Kyle Stride?"
"He's the dude who kicked Darius, and who almost had a ruptured testicle because of you," she said, giving me a dirty look for being violent.
"Whatever," I said in response to her attitude. "Why is he coming here? The dude kicked Darius when he was down. That was an asshole thing to do."
She shrugged. "He felt bad about that and apologized to Darius. I don't think he and Carter are friends anymore."
"That guy could break me in half," I said. "What the fuck are you people trying to do to me?" This guy would be majorly pissed off at me. I kicked him hard. That had to fucking hurt.
"I'll protect you," she said with a smarmy grin, which pissed me off. She finally left, which coincided with the completion of my lunch, conveniently enough.
I was walking out of the kitchen when I spotted Grand in his riding gear. "Going for a ride?" I asked.
"Clearly," he said, but gave me a slight smile.
"I'll go with you," I said, and followed him out to the stables. He probably wanted to spend some time by himself, but I decided it would be fun to annoy him just by going with him.
I got dressed quickly, not wanting to give him an excuse to go ahead and take off without me, and found him in the paddock, riding Gunpowder. "You can take Charger," he said. "I'm going to try out Nana's new friend."
"You asked her first?"
He gave me a sour look. "Of course." I chuckled to myself and mounted Charger. Even Grand was a little intimidated by Nana. Charger used to be a lot of work to ride, but we knew each other now, so he was pretty easy for me to control.
We trotted over our land and into Stanford lands; both of us just enjoying the ride, then Grand decided to pick things up and broke into a canter. I didn't even have to urge Charger to keep up. Our gentle canter turned into a full-blown gallop as we tore across the open fields, the horses negotiating the irregular terrain well while still maintaining their speed. We'd gone quite a way when Grand finally pulled Gunpowder back, and I did the same with Charger. We turned around and headed back, keeping the horses at a walk to let them cool down. "You're quiet," he said after we'd ridden along in silence for quite a while.
I shrugged. "I invited myself on your ride when you probably wanted to be alone, so I figured I'd just shut up unless you wanted to talk."
He smiled slightly. "You are very perceptive." That made me laugh.
"Jeff said you worked out a plan for him to go to USC," I said. He frowned, because he didn't like to talk about other people's business. It was funny that as big of a gossip as Stef was, Grand was pretty much the complete opposite. "He said he starts at Foothill College next week."
"Well, we have developed a path, but it is up to him to walk it," he said.
"Do you think he can, and that he will?" I asked, raising an eyebrow.
He glanced at me briefly before answering. "I do."
"Cool," I said, and we rode on a bit longer. "I'm curious about something, and I want your opinion."
"Go on."
"Do you think it's worse to have no father at all, or to have a father who's a complete asshole?"
He paused to contemplate my question. "I think that your question needs more detail. You have to define your terms. What do you mean by 'a complete asshole'?"
"I don't know," I said. "I guess like Ryan's dad. Dude's a complete bigot. Or like JJ's coach, who was a child molester."
"I have told you before that you tend to think of things in terms of black and white situations, where there is no gray area," he said, but in a non-confrontational way. I nodded to show him I was listening to him. "I think this is one of those situations."
"I don't understand."
"Well, there are varying degrees of assholishness," he said, cracking me up.
"Assholishness?" I asked, chuckling.
"It seems to be an apt term, even if it isn't universally recognized." He was too funny. "I think, to put it into statistical terms, the two are correlated. In other words, as the asshole factor goes up, the chances of choosing whether to have that father in a child's life goes down."
"Makes sense."
"There have been times in the past couple of months where your father has probably tipped those scales," he said, more of a question.
"As pissed off as I was at him, I didn't ever want him out of my life," I responded. He let me digest that, the fact that I'd largely answered my own question.
"I think that being a father is a challenge, and while there are certainly examples of extreme and aberrant behavior, for the most part the errors are due to ignorance, not malice."
"What do you mean?" I didn't get where he was going.
"I mean that most fathers aren't trying to be assholes, they're just trying to figure out what works. They're trying to do the right thing, but sometimes they do it in the wrong way."
"You're telling me to take out the freaks like JJ's coach, and look at regular dads," I said. He nodded.
"Look at you and your brothers. You are all so very different." He paused to let me think about that. "Think about the kind of approaches that work with JJ, or with Darius, when conflict arises." He paused again, while I thought of JJ, and how I would have reacted if Dad had cancelled an important trip of mine.
"If Dad would have cancelled a trip I had, like JJ's trip to Boston, I would have lost it," I told him. "But then again, I didn't screw up on finals like JJ did."
"But you have made mistakes," he said. "Unless you are perfect?"
"Fine, I'm not perfect," I agreed grudgingly, but grinned to tell him I was joking.
"Some people say that discipline is the answer. That if a son did what you did, and rebelled like you did, that the solution is to discipline him. The assertion is that young men should not be allowed to disrespect their parents, and that it is important to make sure that they don't."
"Sounds like a great formula for producing drones who do whatever they're told," I groused. "Isn't that what the thing with Mr. Martin was all about?"
"Did it work?" he asked.
"No," I said, stating the obvious.
"I have watched your father struggle with how to deal with each of you. His problems were not because he didn't love you or your brothers, his problems arose because he didn't understand you guys, and what would work with you."
"He didn't seem to have problems with Darius."
Grand chuckled. "Darius keeps his life tightly under wraps. He doesn't really talk about how he feels, or what he's doing."
"And you'd think that would drive Dad nuts, because he has to know everything," I said.
"He does not like secrets," Grand agreed with a smirk, then got more thoughtful. "A colleague of mine in the psychology department explained to me that there are three key factors in the emotional maturation of a male teen, in addition, of course, to the physical changes that one must cope with. The first, and strongest, is a drive to be independent, and to claim your own turf. That is presumably deeply imbedded into our genes. The second is the rising influence of peers, of friends, and how that can eclipse the influence of parents. And the final part is the development of macho bravado, the training to be a man in today's society."
"Darius did all of those things," I said. "Dad didn't crack down on him like he did on me."
"Darius seemed to be more influenced by his friends than you were, and he definitely shielded himself with macho bravado, but he isn't as driven to be independent as you are."
"I can see that," I agreed. "Darius was pretty focused on what his friends thought."
"I suspect that was relatively easy to understand for both your father and Robbie, since they were heavily influenced by their friends as teenagers." I nodded. "And Darius isn't very rebellious."
"Neither is JJ," I said. "He pretty much tows the line."
"I think that you care about your friends, but they do not have an overly large influence on your life. You have a macho bravado, but it does not shield your feelings like it does for Darius. But you are fiercely independent, and that is the hardest of the three traits for your father to handle."
"I can see that," I agreed.
"So it would be easy for someone to conclude that your father was a bad parent, whereas someone else may not have been. It may be more accurate to say that your father had a bigger challenge with you than he did with Darius. Not because he was a bad parent, but simply because it was harder for him to understand you, and to know how to deal with you."
"We're alike in so many ways, I don't get why he'd have such a problem with me," I said, even though I understood what he was saying.
"You are alike in many ways, but not in all ways. As has been noted, you are determined to be in control of your own life, but you don't seem to have the desire to control others. Your father measures his own success, and his own power, to a certain degree, by how much influence he has over other people."
I stared at him, pretty amazed at that revelation. "So when he lost his influence over me, he also had to face the fact that he failed?"
"Possibly," Grand said, but it was more of an agreement. "Another thing to consider is that it is sometimes hard to see our own flaws in ourselves."
"I can see that," I told him.
"I think that with all that has happened to you and to JJ, your father and Robbie must both be beating themselves up over being horrible parents."
"They weren't bad parents," I objected. He didn't say anything, he just let me think about that, and how I'd validated his argument. "You seem pretty tuned in to how I am. How come you figured it out, but Dad didn't."
"Because I was a lot like you when I was growing up. Without the drama and temper tantrums, of course," he said.
I gave him a dirty look. "Right." He smiled because he was giving me shit. "You were like me?"
"You read Stephen's diary," he said, and cringed as he did. "I was always mature for my age, always a few years, at least, ahead of my classmates. In my case, it made me seem strange, and they tended to avoid me." I could see how much that bothered him, even now.
"So how did you handle it?"
"In time, my body caught up with my mind."
"That gives me hope for the future, but nothing for right now," I said caustically.
"There's a psychologist here at Stanford who has done some pioneering work on time perspective. I took his test a while back, and scored very high on the future time scale. That means that the future seems much closer and much more real to me. I tend to make my decisions accordingly."
"That sounds like a good thing."
"Only it is not a good thing if you spend so much time planning for the future that you do not live for today. There is another time perspective, present-hedonism, which describes those who focus on today's pleasures. A nice blending of the two is good."
"But you don't have that blend?"
"I try," he said with a smile. "The moral of the story is that I often spent so much time planning for the future that I didn't fully enjoy my younger days. I think that you do a much better job of that than I did. That's why I think you're in a much better position to deal with this than I was."
"So you didn't slay knights after drunken frat parties?" I teased.
"Not until I was over 18," he said, making me laugh. We'd been walking the horses for a bit, but now we increased our pace to a trot.
"What's the craziest thing you ever did?" I asked.
He was going to give me a clipped answer, but seemed to think about it, and decided to be candid. "Do you remember hearing about Peter Gordon?"
"The actor from the '60s who died of AIDS? The one who was friends with Stef?"
"He was my friend first," Grand said like a two-year-old, making me laugh. "When I was in graduate school, he was being arrested for trying to have sex with a cop in a public bathroom. I intervened, and spirited him away, then paid for him to move out to California."
"Intervened?"
He gave me a dirty look. "I hit the cop with a fire extinguisher, knocking him out." I laughed at that, at the vision of a young Grand attacking a cop. "Why is that so funny?"
"You attacked a cop? Physically attacked a cop? That doesn't sound like you."
"It isn't, it wasn't. That's why it was so crazy."
"So why did you do it?" I asked.
"Peter seemed like a man with so much potential. There was something about him that made me think that. It's hard to describe. That, and he was very attractive." That made me giggle. "If the cop had hauled him in, his life would have been largely over. It would have been such a waste."
"You're lucky you didn't get busted," I said, but with admiration in my eyes.
"That was the risk I was taking. If I had been caught, it would have been my life that was destroyed."
"Wow," I said lamely.
"Some people are worth taking a chance on. Some people are worth risking yourself." He said those words as we rode back into the corral at Escorial.
"Thanks for letting me interrupt your solitude," I said.
"As it turned out, I ended up enjoying having company," he said with his playful grin. When he did that, it was so easy to see him as a young guy, as a 20-year-old college student.
We had a nice dinner, and then Marie and I escaped down to the pool area to make sure everything was all set up. "No booze," I observed.
"How are we supposed to get booze?" she asked.
"If I get some Jaeger, will you do shots with me?" I asked.
"Get Goldschlager," she said. "It's sweeter." I chuckled and called Darius to tell him that he and his fake ID were on the liquor run. He was annoyed, but he agreed to do it. I snuck up to the bar upstairs and snagged a couple of bottles of rum, plus a bottle of vodka, and hid them in one of the towel bins downstairs.
Noah was one of the first people to arrive. I made a rum and coke for myself, and one for him. He took a sip and smiled. "You make strong drinks."
"Want me to water it down for you?" I asked.
"No fucking way." I laughed.
"This means you're staying over," I said firmly. He got all nervous, so I decided to nip that in the bud. "Come on."
"Where are we going?" I ignored his question, but he followed me along anyway as I led him back to my room. We walked out onto the patio and I pulled out a joint, lit it, took a big hit, and passed it to him.
"So I heard about your deal with Ferris," I said casually.
"What deal?"
"The one where you begged him to suck your dick all night, then when he did, you got all pissed off at him," I said, changing the story just to piss him off.
"That didn't happen," he said, with fire in his eyes. I laughed at him to show him that I was giving him shit, and he gave me a frustrated look.
"So what did happen?"
He looked at me like he was going to give me some bullshit story, but then he got this resolute look on his face. "Ferris and I have been friends for a long time. He flirts with me and shit, and I used to flirt back with him, just for fun. He knows I'm not gay, I told him that, but it's like he doesn't believe me." I just nodded. "So he got more aggressive, touching me and shit, and I figured that flirting with him may be leading him on, so I stopped doing that. I figured he'd back off, but he didn't."
"Dude couldn't take a hint," I said supportively.
"No shit. I avoided him for a while, and then he got better, so I kind of figured that he got it. We were at a party at his house, and I got fucking hammered." He laughed as he told me what an ass he'd made of himself, and that made me laugh too. "I remember him leading me back to his room, and I remember passing out. Next thing I know, I wake up and he's sucking my dick."
"That bites," I said. He looked at me, as if surprised that I'd think so. "So did you let him finish you off?" I asked him that with an evil grin, but he didn't laugh. The question must have hit him at a core level.
"Yeah," he said, and looked down.
"And you liked it," I said. He didn't respond. "Dude, most guys like getting blown. You're worried this means you're gay?"
"I let a dude blow me. I liked it. That's pretty fucking gay," he snapped.
"Uh, no," I said sarcastically. "You didn't let the dude blow you, the dude blew you when you were passed out. By the time you woke up, it was too late."
"I could have stopped him."
"You could have." We sat there for a minute, saying nothing. "I have a friend who's straight. I blew him a couple of times. It was fun. I liked it, and he liked it. Now he's got a serious girlfriend. He's not gay."
"I've been worried that I am, because I liked it."
"Dude, you're an idiot. A mouth is a mouth," I said, even though I could understand where he was coming from.
"Whatever," he said, to tell me he got it.
"So why are you my friend?" He looked at me and blinked, because he was confused. "If gay guys freak you out, why do you hang out with me?"
"Gay guys don't freak me out. Gay guys that molest me freak me out." I laughed at that, and then got serious.
"So Ferris kind of molested you?" I asked. That bothered me, since it wasn't like what happened to JJ, but this was about Noah, and I was trying to take this weird subconscious tension off the table.
"I guess," he relented, even as he thought about it.
"Dude, you thought that if you stayed here with me, that I'd wait until you were asleep and perv on you?" I asked him. I wasn't all that nice about it either, because I was a little pissed off that he'd think that.
"No, it's not like that." He got frustrated and sighed, then started talking again. "Dude, I like you. You're cool, and I'm glad you'll be at Menlo. I like being your friend. But Ferris gave me all this shit about how I led him on, and I don't want to do that with you."
I nodded. "I feel the same way. So I'll make a deal with you."
"What?" he asked nervously.
"I won't so much as touch you, or do shit to you, unless you initiate it."
"You think I'm going to start something?" he asked, all pissed off.
"Duh," I said, joking. "I give amazing head. You'll be knocking on my door, begging me to blow you."
"Right," he said skeptically.
"You can show that you trust me by crashing here tonight." That put him into a bind, and he got a slightly annoyed look on his face, but in the end he just nodded, and then I led him back down to the party.
Copyright © 2013 Mark Arbour; All Rights Reserved.
38

1
Story Discussion Topic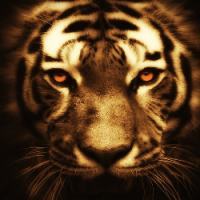 Open Club · 132 members · Last active
A fan club for Mark Arbour to chat about his stories
---
Chapter Comments