Paternity - 64. Chapter 64
November 20, 2000
Los Angeles, CA
Will
As cocky as I'd been with my dad on Friday, now that it was Monday, and we were finally here at the courthouse, I was pretty nervous. "This will work out just fine," Burkhardt said to me confidently. "I'm not optimistic that the judge will grant you emancipation, but I think we can at least get your mother removed as a guardian."
I stared at him, totally amazed. "I thought you said this wasn't a big deal, and that the court would go along with emancipation."
He shrugged. "I expected that your father would cave, and agree to a deal. I talked to his attorney earlier this morning, and he wouldn't budge."
"You mean he's going to oppose this, and force me to call him out on all the stuff that happened to me in Norway, and before that?" I asked. I was trying to be calm, and not get completely pissed off at my idiotic attorney. One minute he's sure we'll win, the next minute, I'm back to the deal my dad offered me a couple of days before.
"That's why I wanted to meet with you before we go in there. It will probably work out that way, but even then, the judge will most likely mandate counseling, and things like that. Like I said, getting you out from under your mother's thumb is our prime objective here."
"Well, that's not my prime objective," I told him, and I wasn't real nice about it. "I guess we'll have to see how it goes."
"I think it will be just fine," he said, but his words no longer had meaning to me.
"Your confidence is encouraging," I lied. I'd been trying to sound more mature, so I was practicing on him, since his confidence wasn't encouraging at all. It just seemed like false bravado.
"Mr. Burkhardt?" a court official said. He nodded. "This way, please." We followed the man into chambers that resembled a conference room more than a courtroom. Shortly after we arrived, I saw my father and Robbie come in with their attorney. They glanced over at me, all three of them, but avoided making eye contact. Shortly after that, Gary Anderson came in, so I went over to say hi to him. I was pretty much satisfied with that panoply of people, when Stef and Grand also walked in.
"Excuse me," I said to Burkhardt, and went up to greet them. "It's good to see you! Thanks for showing up."
"I am merely here to answer questions, should any be posed to me," Grand said loftily.
"So it would be inappropriate for me to assume you're here to support me?" I asked, as I smiled and tilted my head.
"Interestingly enough, your father asked us both to attend this hearing," Stef said. I felt my playful attitude vanish, to be replaced by anxiety.
"He invited you?" I asked nervously. What was he planning? "Why?"
"Personally, I think our role here is to make sure you two don't make asses of yourselves," Stef said with his normal cheerfulness.
I looked hard at Grand, asking him with my eyes to share his thoughts. "I don't know why we are here. I am as confused about this as you are." His candor at this point was so refreshing, it did much to restore my mood.
"So you just drop everything and show up when he tells you to?" I teased.
"It piqued Stef's curiosity," he joked.
"And it did not interest you?" Stef challenged him, then changed the subject. "I see you are wearing the clothes we bought you in Palo Alto."
"They're the only ones that fit me." I'd tried on some of my suits, and they looked bad. I really had grown.
"We will resolve that problem when you come up for Thanksgiving," Stef said, excited to shop.
The judge came in, an attractive woman in her 40s, and took her seat. She eyed all of the people in the room, clearly wondering who they were, and why they were here. "I'm here to consider emancipation for William Schluter."
"That's me, your honor," I said, standing up. I probably should have just kept my mouth shut, but I figured some initiative in this situation would be a good thing.
"And who are all these other people here with us today?" she asked.
"I'm Charles Cardwell, representing William's parents," Dad's attorney said. "This is my client, Bradley Schluter, and his partner, Robert Hayes," he continued, gesturing at them.
"I'm Darrin Burkhardt, representing William Schluter," my attorney said. He gave me the slightest nod, encouraging me to introduce everyone else.
"I've also asked my psychologist, Dr. Gary Anderson, to attend," I said. He stood up and greeted the judge. "And these are my grandfathers. Professor JP Crampton and Stefan Schluter."
"You are currently under the guardianship of your mother, Ms Jeanine Graves, and your father, Mr. Bradley Schluter," the judge read. "Where is Ms Graves?"
"Ms Graves is currently undergoing treatment at a psychiatric hospital in Palo Alto, your honor," Cardwell said.
"This is her second time being institutionalized there in the past two months," Burkhardt added.
"Mr. Robert Hayes holds power of attorney for Ms Graves, your honor," Cardwell added. He stepped forward and handed the judge a document, presumably a power of attorney.
"And you are representing both Mr. Hayes and Mr. Bradley Schluter, and by extension Ms Graves?" the judge asked.
"I am, your honor."
"I have reviewed the filings. It would appear that William meets the criteria for emancipation. He is at least 14 years of age, he has independent means to support himself, and he has shown himself to be an exceptional student." She rifled through the papers briefly. "While you are still living with your father, William, I see you are planning to move to Palo Alto next month, and attend school there. You'll be living with your grandparents."
"Yes, your honor," I said.
"Still, it is very unusual to grant emancipation in a situation like this. I would have expected, and been more inclined, to consider the issue of changing guardianship instead," she said. She took off her reading glasses and looked at me intently. "William, why do you think I should grant you emancipation, rather than assigning you an alternate guardian?"
"Your honor, I requested emancipation because I am confident that I can make decisions for myself, and about my own life, and because I can make better decisions for myself than my parents, or other guardians," I said sincerely.
"Mr. Cardwell, do your clients have any opposition to granting William emancipation?"
I was expecting Cardwell to talk, but my father stood up, his gesture indicating that he would answer that question. "Your honor, I agree with my son. I think he has excellent judgment, and will make good decisions. He's a superb student, and he takes his responsibilities seriously. I fully support his request for emancipation, and I would like to most earnestly request that you grant it." I stared at him, completely stunned. I wondered if he was being sincere, or just putting on a good show to get this done and keep everything under wraps. Based on what Burkhardt had told me this morning, he wasn't really concerned about publicity. Did that mean that he meant what he said? Did he really have that much confidence in me? He wasn't looking at me, so I couldn't read his eyes, but if the look of shock on Stef's face was any indication, this was a pretty surprising move.
"Dr. Anderson, do you think that emancipation is in William's best interest?" she asked my shrink. I had to force my mind to think again, to focus on the proceedings, so shocked was I by my dad's comments.
"I do, your honor," he answered. "It is more important in the case of Ms Graves. I think that continuing her parental rights over William would be seriously detrimental to him."
"I see. And you think that his father's parental rights should also be terminated?"
"Yes, your honor. I think that William is capable of controlling his own life, and I think that his father's attempt to influence or circumvent those decisions will only create a worsening relationship between the two."
"Professor Crampton," the judge said, focusing on Grand. He stood up to let her know she had his attention. "What institution are you affiliated with?"
"I am a professor at Stanford University, and the chair of the History Department, your honor," JP said crisply. That clearly impressed her.
"And do you think that emancipation is in William's best interest?"
"My grandson is a very bright young man, with a very strong moral compass. I think he is quite capable of guiding his own life. He is also quite headstrong, so it would be safe to observe that anyone choosing alternatives for him that he is in opposition to would have quite a battle on their hands."
"Being headstrong is not always a strength," the judge observed.
"No it is not, but I fear that any of the guardians you are considering would also be guilty of that trait, your honor," Grand said, smiling slightly. "I think that in Will's case, it usually serves him well."
"Thank you, Professor Crampton." Grand just nodded. "William Schluter," she said, looking at me, "The State of California hereby grants your request for emancipation."
"Thank you, your honor," I said. And I was free, my own person, able to make decisions for myself. I felt completely euphoric. I looked over and saw my dad arguing with his attorney.
"Mr. Cardwell is there something else?" the judge asked.
Dad's lawyer looked annoyed, but only momentarily. "Mr. Brad Schluter would like to address his son, here in the courtroom."
That must have been pretty unorthodox, but I gave my lawyer a subtle nod to tell him not to object. The deal was done. I guess the judge could revoke her decision, but if Dad had wanted to fight it, he'd have done it before this. "Go on," the judge said.
Dad looked at me and made real eye contact with me for the first time since the hearing had started. "You asked me why I made the decision I did, and you wanted me to respond." He was referring to my question about Michael, and how he could let Michael do that to JJ and me and not lose it.
"I did," I said cautiously.
"I did it for JJ. I knew that you would be annoyed and irritated, but it was a much more personal incident for him, since it involved people close to him. I had to balance the needs of two of my sons, and I made the decision that I felt would cause the least amount of damage." That made sense, and cleared that up for me. JJ had seemed uncomfortable with the whole thing, and truly glad to just let it all go. So Dad had decided to do that, and let me just get pissed about it. I still didn't agree with him, because I thought it left Michael out there on the loose to do it again, but even more than that, I thought he made the decision in a very bad way. If he would have consulted with all of us, or told me about his rationale, this would have been so much easier. Maybe he was worried about taking JJ's side, and worried that I'd be upset that he wasn't looking out for me? Well, that's what ended up happening anyway. In the end, it was too confusing to digest after all that I'd just dealt with. I'd have to think about it later. The most important thing I got out of it, though, was that his statement in court was his version of an olive branch; his way of telling me he would try to work beyond this.
"Thank you," I said to him, giving him the slightest of smiles to encourage him. Then we all got up and left the courtroom. I paused to thank Gary Anderson and my lawyer, who went off to get things registered, or whatever it is lawyers do when this stuff is over.
"Thanks for coming down, and for what you said," I said to Grand and Stef.
"It is perhaps a good thing she did not ask me any questions," Stef said playfully. I chuckled. "When will you come up for Thanksgiving?"
"I was hoping to come up on Wednesday night," I said. "I have to talk to Dad and Pop and see what their plans are."
"You are on speaking terms?" he asked.
"I guess we'll find out," I said.
"If there is a problem, let me know, and I will make sure we come get you."
"Thanks, Stef," I said, then got more pensive. "Why do you think he did that? My attorney told me this morning that he could have fought it, and he could have won," I said, referring to my father. "And why did he want you to be here?"
Stef led me over to a bench and they sat down with me. "Your father does not always adapt to change quickly. I think he has struggled with this. If I had to interpret his actions, I would say that he was sincere in what he said."
That was significant, since Stef usually read my father pretty well. "You don't think he was putting on a show for the judge?" I asked.
"I think that you just answered your other question," Grand noted. "If he were just putting on a show, there would have been no reason for us to be here." So he'd asked Grand and Stef to be here so we'd all know he was sincere.
"Wow," I said, digesting that. I stared at them blankly for a moment, then recovered my wits. "Did you guys want to get lunch or something?"
"No, we need to get back," Grand said. "Thank you for the invitation, though."
"No problem." I hugged them both, and watched them hop in their limo, and then they were gone.
I stood there, all by myself, outside the courthouse, and the euphoria returned. I was alone, but that was OK, because I was my own person now. And there was hope that my father didn't hate me, and that he could move beyond this. I saw Tish drive up in the Tahoe, so I hopped in. "Where to?"
"Malibu," I said. It wasn't home anymore.
"How did things go?"
"I'm legally an adult," I said, smiling. "Things went well."
"I wonder how things will go at home."
"I think they'll be OK, but if they aren't good, we'll find somewhere else to stay," I said. She looked at me oddly, but this is what emancipation had done for me. It gave me options, and choices. I'd never be subjected to another Mr. Martin, I'd never have to put up with my mother's rants, and I'd never have to worry about JJ's intrigues with my parents.
We got back to the house and I paused before I went in. "I don't have any plans, so you can do what you want, but I'd appreciate it if you kept your phone around for the next couple of hours." I didn't really know what to expect, but if things were too tense, I might need to escape.
"I'll keep my phone with me. You call me even if it's one in the morning, and I'll help you out."
"Thanks," I said. I felt so lucky to have found her.
I went in and headed straight up to what may or may not still be my room. They were within their rights to toss me out and tell me to fend for myself. I could have gone back to school, it was early enough, but I didn't want to. H-W held no attraction for me anymore. I'd just have to deal with boring classes and the bullshit drama from my friends.
It was one of those beautiful days that you sometimes get in LA in November, and while the waves didn't look good now, there was a decent chance they'd pick up in the afternoon. I went down to the surf room and put on my wetsuit, grabbed my board, then hit the waves. I spent a couple of hours out there, waiting for a good wave, but got nothing. Sometimes the surf gods frowned on you, and this must be one of those times. Not even that destroyed my good mood, and I felt myself smiling even as I caught a mediocre wave to take me back to the beach. I showered, and then went downstairs to try to sate my incredible appetite.
Dad was sitting in the kitchen, eating while he read some papers. "Is it OK if I grab something to eat?" I asked. That was strange, because when this was my home, I'd never asked before. But things were different now, and it seemed rude to just go in and act like nothing happened. Emancipation came with responsibilities. I was a guest in his house, and I had to exhibit the manners that came with that privilege.
"Of course," he said dismissively, even though I could tell he'd gotten the significance of my question.
"Thanks," I said. "I'm making a sandwich. Do you want one?"
"No thanks," he said. I made a couple of them, then sat at the table and started eating, determined that I'd finish as quickly as I could so he could enjoy his own meal without me there to ruin it. "How were the waves?"
I tried not to be surprised that he was making small talk. "They sucked. They looked bad when I went down, but I was hoping they'd pick up. They didn't."
"I was tempted to go out there too, but it didn't look very promising."
"You made the right call," I said.
"See, sometimes I do make good decisions." He smiled at me weakly.
"Yes you do," I said, validating him. "And so do I."
"When are you going up to Paly for Thanksgiving?"
"I was thinking of going up on Wednesday. What about you?"
"Pop and I were planning to go up then as well. JJ's anxious to leave as soon as school is over." It was weird, because he hadn't invited me to go along.
"Would it be OK for me to hitch a ride up with you guys then?" He got this expression on his face, the look he gets when he's dealing with significant inner turmoil.
He sighed, and then stood up. "Come on."
"What? Where are we going?"
"For a ride," he said. He grabbed his keys and headed out to the garage, expecting me to follow him, and I did. That was pretty ironic, since I'd just gone through a court hearing so I didn't have to listen to him, yet here I was blindly following his instructions. We got into the Ferrari, and he drove out onto PCH and headed north. It was such a beautiful road, winding along the coastline.
"It's a great day," I said, referring to the weather, although it could have referred to other things as well.
"It is. I love this car, but I like my Porsche better," he said, in a weird stream-of-consciousness way.
"When are you getting it back?"
"Tomorrow," he said, smiling big. "Wait until you see the paint job."
"What did you do?" I asked with a grin.
"I had an automotive artist design a special paint 'treatment', as he calls it. I think it's going to look amazing."
"Awesome. What time are you getting it?"
"I've got some appointments in the morning, so not until later in the day." He paused. "I need to take this one back up to Paly. I was thinking of driving up on Wednesday. I know you've missed a lot of classes lately, but if you think you can take that day off, you're welcome to ride along with me."
I was happy before, when I'd gotten my emancipation order, but now I was damn near ecstatic. He'd gotten pissed, he'd fought the battle, and now it was over. He was willing to move beyond it. "I am all over that," I said. "We going up 5, or 101?"
"What do you want to do?"
"Let's do 101," I said. It was longer, and that was a subtle way of telling him I was into spending time with him.
"You got it. We'll want to leave early."
"I'll just pretend I'm going to school. That early enough?"
"Works for me. And remember, you can't pack much," he said, referring to the relative lack of space in the Ferrari.
"I don't have much to take anyway. I'm out of clothes."
"You're Stefan Schluter's grandson and you have no clothes?" he asked, laughing.
"I've grown a lot in the past few months, and packed on another inch. All of my pants are short, and my jackets make me look like I have monkey arms."
"You have grown a lot," he said, sounding like a sage, then his expression changed, and I could tell he was going to tell me what was bothering him. "I wasn't very happy about this emancipation thing."
"I got that," I said in a relatively pleasant way.
"I'm not going to go back into the argument about whether I made good or bad decisions, or of how I made them." He paused, to let me digest that he didn't want to have the same old argument all over again. "I want you to know that no matter what your attorney told you, there is no way you would have been granted emancipation without me agreeing to it." I didn't say anything, I just waited for him to go on. "I didn't agree to this because I was worried about some scandal or some damage to our reputation. For that to happen, you would have had to go public with all this shit, and I really don't think that in the end you would have done that. I have to believe that you love me, Pop, and JJ more than that."
He was probably right. Just like I couldn't have caused JJ problems in Norway, or outed those guys I'd slept with like I'd threatened the USFSA, when it came right down to it, I wouldn't have been able to really go nuclear on them. "Why did you do it, then?"
"Because I think you can handle it."
I just stared at him while he drove, absolutely stunned. "You do?"
"I do. You're a smart guy, you're rational, and you're responsible. I think you'll be able to make the right call on most things."
"Thanks," I said, still amazed at what he said. "If you felt that way, why did your attorney say you wouldn't agree to it, even as late as this morning?"
"This emancipation thing is a big step, and it's been hard for me to grapple with on an emotional level. It's really a pretty strong form of rejection." I saw his eyes water up as he said that. "That's hard for me to deal with."
"I understand that," I said supportively.
He turned onto Mulholland Drive and headed into the mountains, another beautiful drive, but different. He wiped a tear out of his eye, and I felt like total shit for upsetting him like this. "It took me a while to get that no matter what happens, you're still my son."
Now it was my turn to wipe a tear away. "And I always will be," I said, and took his hand for a bit, until he had to downshift.
"I'll bet you feel like shit right now," he said, smiling at me.
"Well, yeah. Why?"
"That's what happens to me when I fight with Grand. I get all pissed off, all into the battle, and then when it's over, and I've won, I feel guilty for upsetting him." And that's exactly what I was feeling.
"Maybe," I said, but shot him a playful grin to tell him he was right.
"You know, when Darius turned 18 and went off to college, we left things the same for him, so he could come home whenever he wanted to. I've tried to make it clear to him that even though he's moved out, it's still his home and he's always welcome there." I didn't say anything, even though he paused. "That's how I'm viewing this emancipation thing. I'm going to pretend you're 18, and you've gone off to college."
"Thanks, Dad," I said meaningfully. "I think that if I had to picture a way for you to approach this, that would have been my number one choice."
"Of course," he said in his playful tone, "just because I can't mandate what you can or can't do doesn't mean I can't voice an opinion."
I laughed. "Or nag." That made him laugh too. "Just don't whine."
"I won't, but no guarantees on Pop."
"He's probably really pissed at me," I said. This was just like coming back from Hawaii, where I'd have to deal with him too.
"Actually, I think you'll find that he's not. He's been mad at you for upsetting me, but even when this thing first hit, he was pretty supportive of it."
"He thought it was a good idea?"
"He did."
"Why didn't he say so?" I asked.
"He didn't want to piss me off," Dad said, cracking me up. "He knows it takes me time to grapple with shit like this, so once he told me what he thought, he just let me rant and rave until I worked it out of my system."
"You got so lucky to find a guy that will put up with your bullshit," I said.
"No doubt," he said, smiling. "I hope you find a guy like that someday, a guy that puts up with your bullshit."
"I'm trying to find him," I said. "I figure guys are like clothes. You have to try them on to see if they fit."
He rolled his eyes, even as he chuckled. We drove through the mountains, just enjoying the day, and each other, without talking about anything important. When we turned onto Malibu Canyon Road, Dad broached another topic. "I think this move to Paly will be a good thing for you, but I don't want you to think that you have to do this. I won't jump in and try to run your life." I looked at him. "Well, any more than I would if you were 18."
"I think it will be good for me, and for all of us. I'll get to see you a lot anyway, since you'll be up there for work. Just think, instead of me bitching about you working, I'll be encouraging you to be in Paly more often." He chuckled at that. "I also think it will be good for JJ."
"Why?"
"When we're around each other a lot, I don't think we appreciate each other."
"So you think that being gone will actually bring you and JJ closer?"
"I do. That's one of the things that Norway showed me. I think that JJ sees me as competition for attention. And if he pitches a bitch about it, he gets attention from everyone, including me."
"That makes him sound pretty petty," Dad noted.
"He can be," I said honestly, and it was significant that he didn't argue with me. "Besides, his relationship with Mom is really twisted. I don't want to be around that. No way."
He didn't say anything about that; he just let it go, even though it was important. "Darius moved away, and you two actually seem more distant now. It hasn't worked for him."
"True," I agreed. "I kind of have the same problem with him that I had with you, in that he sees me as this little brat that should bow to his will." He rolled his eyes at that. "He thinks that he can still dominate me. But I'm way beyond that now. If he came at me, there's as good a chance that I'd kick his ass as he'd kick mine."
"I wonder if I treated Billy like that?" he asked, thinking out loud about his younger brother. I couldn't answer that, and neither could he.
We got to the Colony, and to our house, and pulled into the garage. We were walking into the house, when I stopped him. "You know Dad, this fight has never been about love, it's about control. I love you. That hasn't changed."
"I love you too," he said meaningfully, and pulled me into a hug, one of those embraces that means so much. I decided afterward that it was one of the best hugs I'd ever gotten where I didn't get an erection. If I make myself laugh, is that some weird form of masturbation? I giggled as I walked up the stairs to my room, glad that it still was my room.
---
November 22, 2000
Ventura County, CA
Will
It had been an early morning departure for us, and that meant that we'd hit some traffic, but we were both so relaxed that it didn't matter. When we hit a really bad snag in Oxnard, we just stopped to get some breakfast, then continued after it had abated.
When we got to Shell Beach, he pulled over and paused for a bit. "This is where I gave Robbie his ring," he said, pointing to the ring he'd always worn on his left ring finger.
"You asked him?" I said that more to prompt him, since I'd heard this story a few times before.
"I did. It was when we'd gotten back from Paris and we were moving down to Malibu." He got a serene look on his face. "I always stop here when I pass through Pismo, to remember."
"That's cool," I said, indulging him. I was distracted as a surfer came climbing up to the parking lot, carrying his board. The guy was a walking work of art, with long blond hair, sculpted muscles, and a tight little ass that was highlighted by his wet suit. The guy got to his car and started putting his stuff away. He pulled out a pair of shorts, looked around briefly, and started to take off his wetsuit. Dad had been in his blissful haze, oblivious to that guy. He started to drive away, and I all but shouted "Stop!"
"What?"
"Just wait a minute," I said, gesturing at the guy. He pulled off his wetsuit, exposing his gorgeous ass, then actually bent over to pull his shorts on, giving us one amazing view. He pulled his shorts up and buttoned them. "OK, you can go now."
"That was worth the wait," Dad said.
"Think he'd go for younger guys?" I joked.
"You know, this emancipation thing doesn't apply to sex with older guys." I gave him a dour look. "I think we talked about this and I'm allowed to bitch and nag."
I laughed. "I think that was part of the deal."
"So you still have to avoid older guys," he emphasized.
"Yeah, and that's a bummer. There are only a couple of guys over 18 that I'm involved with, and I'm at a good place with them."
"Who?" He couldn't help but ask, but looked characteristically guilty for probing.
"Well, I guess I could put Gathan on that list, but we haven't really been together since the summer, and even then we didn't fuck."
"You two have moved in different directions," he noted, and that was pretty spot on.
"Duh. He started dating women." That made him chuckle. "I get what you're saying. He's all into college life, and that's cool."
"I think he may be a guy that you'll have a deep friendship with, one that will probably last your lifetimes," Dad said.
"Dude, when you say shit like that, it sounds like you're stoned," I teased, cracking him up. "I think you're right. But I think that with him, there's always the potential for sex to be part of that friendship. There's something about him that is so fucking sexy."
"I think it's the way he's got a bit of an edge to him, a wildness about him."
"Good way to put it," I agreed. "It's challenging to see if you can tame it, and exciting to hope that you can't." He shook his head at that.
"He's not the main guy on the list, though. Who is? Jeff?"
"No. Jeff's awesome. What a great guy. He's been a good friend, and just being with him is an education." I felt my dick hardening as I thought about him. "Damn."
"Armand was like that for me. I spent a weekend with him, and he rocked my world."
"Yep. Only Jeff is really intense when it comes to relationships, so we've kept it real easy. We're friends that fuck. And now when we have sex, it just seems to make our friendship stronger."
"He sounds like my version of Cody," Dad said.
"Dude, you can be pissed off at me all you want, but if I ever get a chance to sleep with Cody, I'm taking it."
"Maybe it is a good idea you're moving to Paly," he joked. Then he looked at me, wanting me to answer his question. I did, because I wanted him to watch the road.
"The main guy is Tony." As soon as I said his name, I felt my face break out in a smile, and my dick got hard as a rock.
"Where are you at with him?"
"I really like him, I like being with him. And when we have sex, there's this connection there that's amazing. I don't know what it is, or how to describe it, but we just mesh together perfectly." I almost shivered as I thought about the orgasms he gave me.
"I know that feeling," Dad said, then blushed, making me giggle.
"You know what's weird about that, though? Jeff probably knows more about what's going on in my life than Tony. We just don't talk about stuff that's happening. It's kind of weird to have this major connection, yet to be pretty oblivious to what's going down in his life."
"Tony strikes me as a guy that has a lot of layers to him, and I think he keeps a lot of that hidden. I've known guys like that, who don't reveal themselves easily. They do it a layer at a time and it almost seems like they do it and wait to see how you react, to see if you're OK with it, before they reveal more."
"That sounds like what he does," I said, and found that intensely interesting.
"Be careful, though. If you peel off too many layers too fast, he'll freak out on you."
"I wonder if that's what happened the first time we got together," I pondered.
"There were a lot of issues with that," Dad said. "Has he talked to you about his sexuality?"
"Not really."
"I wouldn't push him. That's gotta be one serious layer, lurking beneath the surface."
"No doubt," I agreed.
Copyright © 2013 Mark Arbour; All Rights Reserved.
32

3
Story Discussion Topic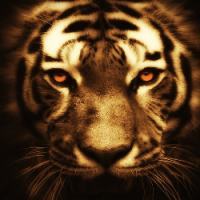 Open Club · 132 members · Last active
A fan club for Mark Arbour to chat about his stories
---
Chapter Comments